The Panasonic G9 delivers very good image quality. Although it might not be the absolute best, as you will see below, it is roughly what you would expect from a Micro Four Thirds sensor. In other words, it performs about 1 stop worse than an APS-C camera, and about 2 stops worse than a full-frame camera at the same ISO – a tradeoff that I think is usually worth it, considering the various other benefits of the G9.
ISO Tests
The Panasonic Lumix G9's ISO performance is more or less on par with other Micro Four Thirds cameras. Here are some sample images comparing the ISO performance of the G9 against the (currently) ultimate Micro Four Thirds camera, the OM System OM-1.
As you can see, the OM-1 outperforms the Panasonic Lumix G9, but only by a slight margin. Considering the extreme ISOs used in this test, I think that both cameras are more than acceptable. Up to ISO 3200 is quite good, and the higher ISOs are totally usable in a pinch.
Autofocus
The Panasonic Lumix G9 has advanced "depth from defocus" autofocus (an accelerated type of contrast-detect autofocus), with 225 autofocus areas covering most of the frame. Notable is Panasonic's decision to stay with contrast-detect autofocus for their Micro Four Thirds cameras rather than using a hybrid system with phase detection.
Autofocus performance may be the greatest point of competition between Panasonic and Olympus (now OM system) in their Micro Four Thirds cameras. In general, I would say Panasonic's autofocus trails behind Olympus/OM System and its phase detect autofocus performance.
That said, Panasonic has made the most impressive contrast-detect autofocusing system that I've ever seen, which is advertised to acquire focus as little as 0.04s. There are three autofocus modes on the G9: autofocus single (AFS), autofocus flexible (AFF), and autofocus continuous (AFC). More advanced autofocus options in the menu include various tracking settings, face/animal detection, starlight AF, and so on.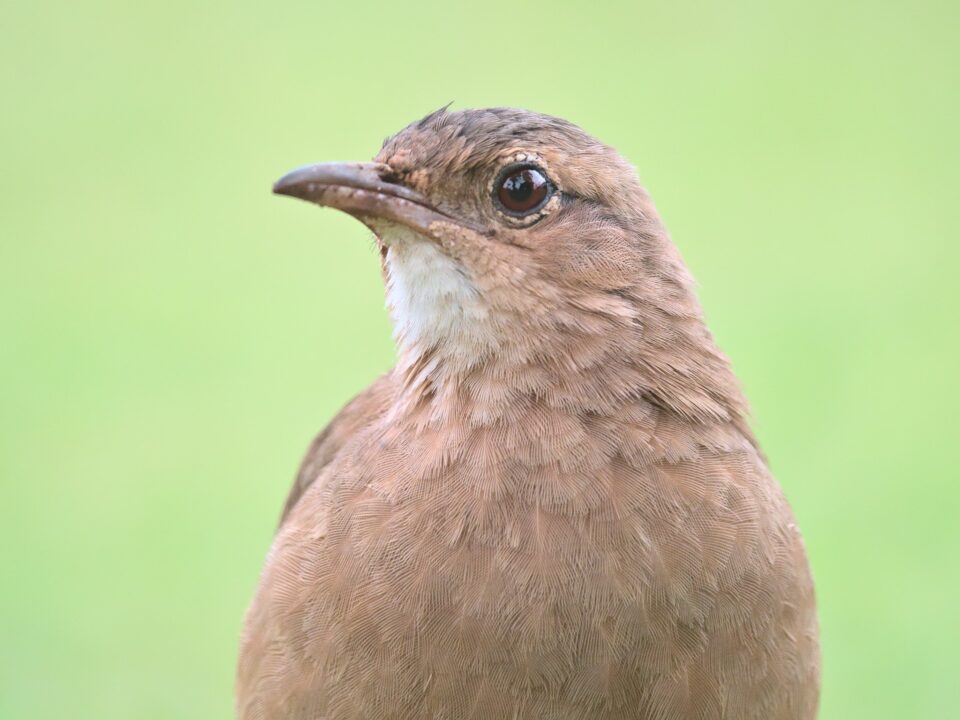 Overall, I have found autofocus to be excellent. I am only left wanting in challenging AF situations while shooting birds in flight. Although the Panasonic G9 does have an animal recognition mode that supposedly includes birds, it does not do a great job in detecting bird eyes, especially when the bird is moving quickly. By comparison, I see a considerable improvement in that regard when I shoot with my OM-1.
But using the right technique, you can get sharp photos of nearly any subject with the Panasonic G9, as Jason's bird photo above shows! We'll go through each of the three AF modes below to give you some more info on their strengths and weaknesses:
AFS
We have found the most success using AFS with the G9, specifically on single area mode. The autofocus is fast and accurate this way. The single point mode allows me to choose an autofocus area of any size at any place in the frame for maximum flexibility. With the newer firmware updates, this setting can be paired with subject detection for faces, humans, or animals. Even though the two of us photograph a lot of fast-moving animals, AFS is still usually the way to go.
The G9 is very quick to accurately focus on faces. Single point and other modes work well. It's very similar to the performance of high-end cameras with face detection, like full-frame Nikon, Canon, and Sony cameras in this regard.
AFC
Because the Panasonic G9 uses contrast-detect autofocus, the camera needs to wiggle the focus back and forth rapidly to find the right point of focus. On continuous autofocus this happens, well, continuously. I find it to be a major headache – and probably the biggest downside to the camera as a whole, in my opinion. Because of the constant back and forth, I find the continuous autofocus to be disappointingly inaccurate when using it to shoot nonmoving subjects.
As for moving subjects, they're a better fit for AFC. There is a tracking mode you can engage with AFC, which locks focus on a subject and tracks it. I find the camera does a very good job recognizing the locked on subject and keeping focus.
However, it is still behind the state-of-the-art among today's mirrorless cameras. Even compared to a relatively basic autofocus system like the one found in the full-frame Nikon Z6, the Panasonic G9 struggled side-by-side. I tested the G9 and the Z6 for a person walking slowly toward me, with face detection enabled. The Z6 had more keepers in the still photos, and for video, it was even more lopsided in the Z6's favor. That's not a great showing for the G9's AFC system, considering that the Nikon Z6 is hardly the autofocus tracking king.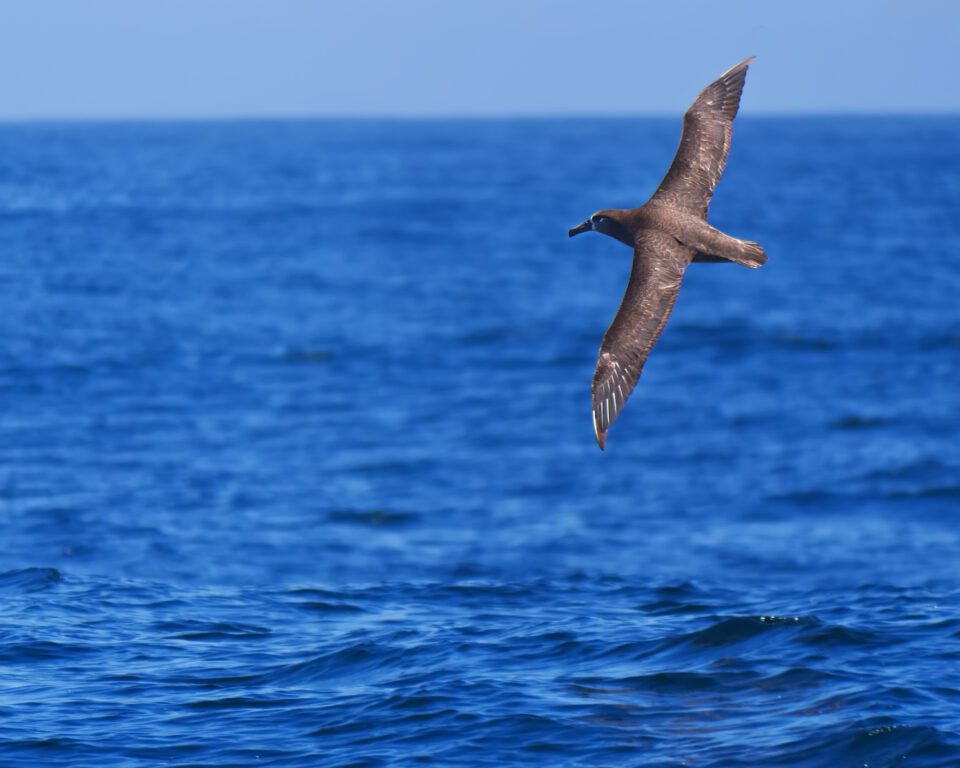 AFF
Autofocus flexible (AFF) at first seems like AFC. The difference is that in AFC, the Panasonic G9 assumes that your subject is constantly moving, so it jitters the autofocus constantly when you hold down the autofocus button. With AFF, the G9 does not make that assumption. It will only re-focus if it detects that the subject has moved.
Within the camera menu, you can set the AFF to be optimized for certain types of subject movement. Options include the default versatile setting, one that's set to ignore obstacles, one for erratic movement, and one that's optimized for subjects moving at a regular speed and direction (like an airplane taking off).
To use this mode effectively, the AF box needs to be kept on the subject. But I have found it to be a better alternative to AFC for moving subjects. It is significantly less wobbly than AFC. For all but the fastest-moving subjects that wander across the whole frame, I would use either AFS or AFF.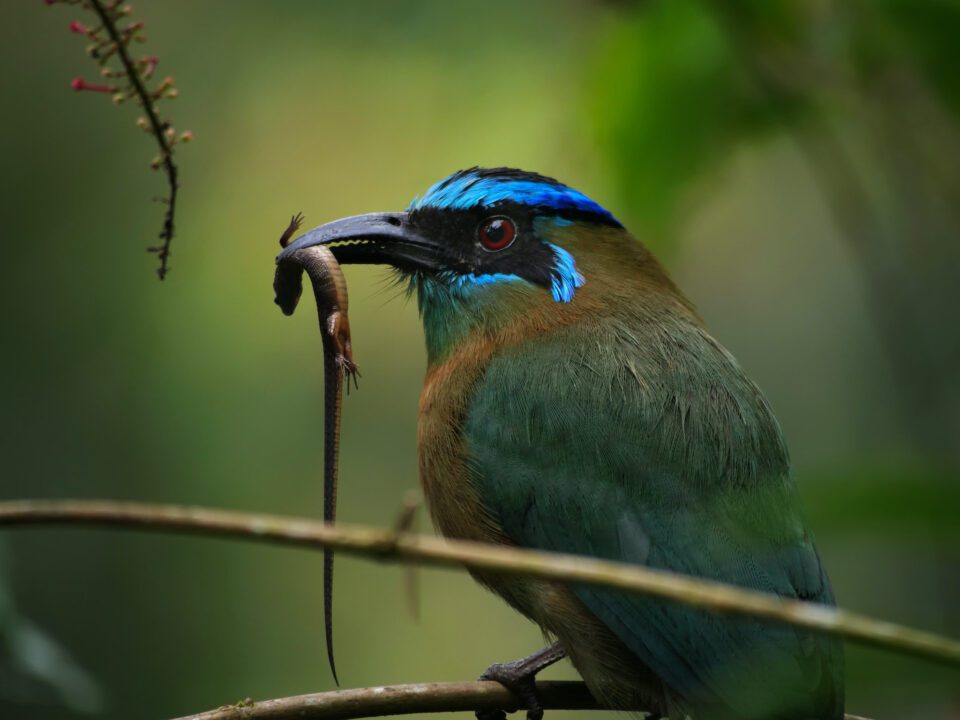 Advanced Features
The Panasonic Lumix G9 has some advanced features for photographers, too, which I'll detail below. Some of them are big selling points for the G9, since lots of alternatives on the camera market (especially around this price range of $1000) have none of these features.
80 MP High Resolution Mode
By shifting the sensor while capturing multiple images, the camera can produce a single 80MP photo (in Raw or JPEG) despite the 20 megapixel resolution of the camera sensor. This mode, however, is challenging to pull off because it requires a completely stable camera and static subject. These files are quite large at around 130 megabytes, with a whopping 10402 x 7794 pixels!
Panasonic's developers were smart to allow a shutter delay option in this mode in case you need to use a flash in combination with the high resolution mode. This makes it a lot more useful for something like macro or studio photography.
That said, the G9's high resolution mode falls short of other Micro Four Thirds cameras, which offer extra stabilization for hand-held high resolution mode. There is also no option for intelligently processing and dealing with movement in the image.
In static situations, however, the G9's high-resolution mode works really well. It also has the option of saving a regular Raw along side the high-resolution version for easy comparison – great just in case there's some unexpected motion in the scene.
I tested this feature, taking an extreme macro shot of my phone's volume-up button. Here are the extreme crops: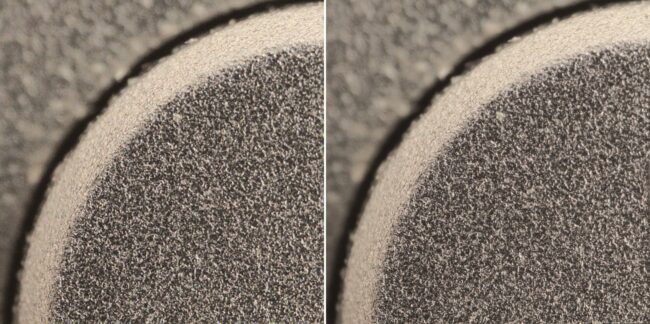 You will need to click the image above to view it at full size and see the differences, but two things are clear. The first is that there is definitely more detail in the 80MP version versus the 20MP version, which looks more fuzzy. The second is that there is much less noise in the 80MP version (at a given print/display size, at least). Thus, for completely static shots on a tripod, the high-resolution function offers real value for photographers who have the G9. In short, it's a brilliant idea and a solid, though not perfect, implementation.
High Speed Shooting
The Panasonic Lumix G9 offers several different shooting options for high-speed bursts. At full resolution, the camera can capture 60 FPS on AF-S (and 20 fps with AF-C) using the electronic shutter. The mechanical shutter is slower, but still fast at 12 FPS (AF-S) and 9 FPS (AF-C). Granted, the highest-speed 60 FPS bursts last for a bit less than one second, allowing you to capture roughly 50 raw files. Longer periods of continuous shooting are possible at the lower speeds, or when not capturing raw images.
For more prolonged periods of capture, 6K and 4K continuous shooting modes are possible – it's essentially like filming a video at that point. 18 megapixel (6K) or 8 megapixel (4K) JPEG files can be recorded in this mode.
Pre-Burst
A pre-burst setting is available on the Panasonic G9, which captures a cache of photos taken one second before the shutter is fully pressed. This way, if you are a split second late to capture this action, you won't miss it! Amazingly, this mode can capture full-resolution raw files, although the cache size is a bit shorter. 6K and 4K continuous shooting modes will maximize the length of the cache, to capture moments well before the shutter is pressed.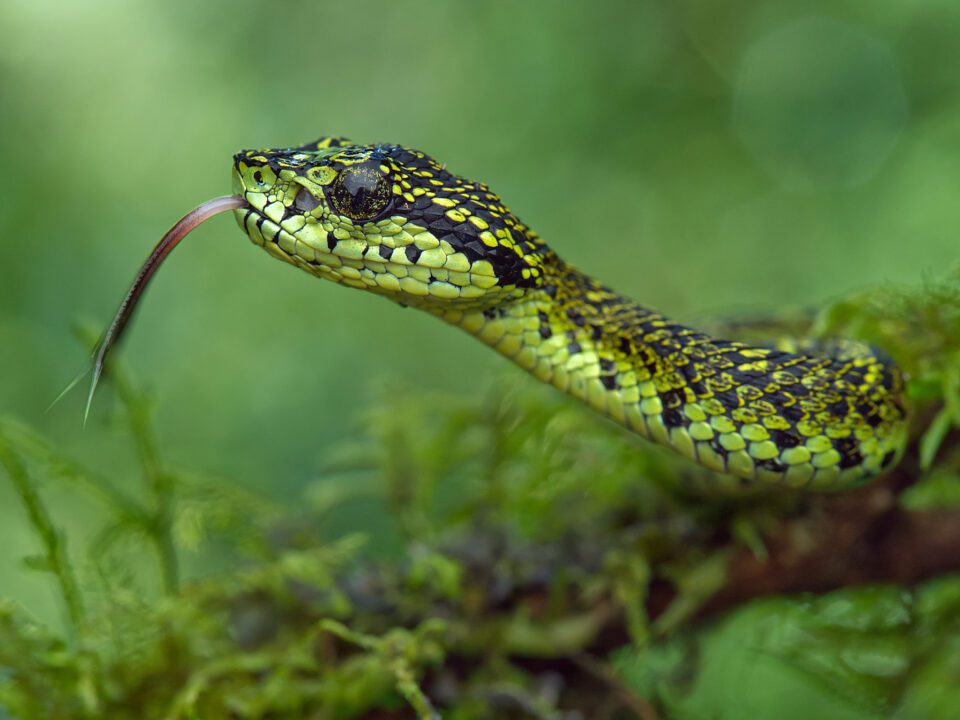 Post Focus
Another advanced feature of the Panasonic Lumix G9 is the "post focus" mode, which captures several images in rapid succession at different focal points to ensure that you'll nail focus in challenging situations. You can later pick the photo with perfect focus from among the batch – or use all the images to create an in-camera focus stack. The limitation is that this mode cannot be used at full resolution, only at 6K or 4K JPEG quality.
Note, this is not to be confused with the G9's focus stacking function, which is a separate mode and captures full-resolution raw images.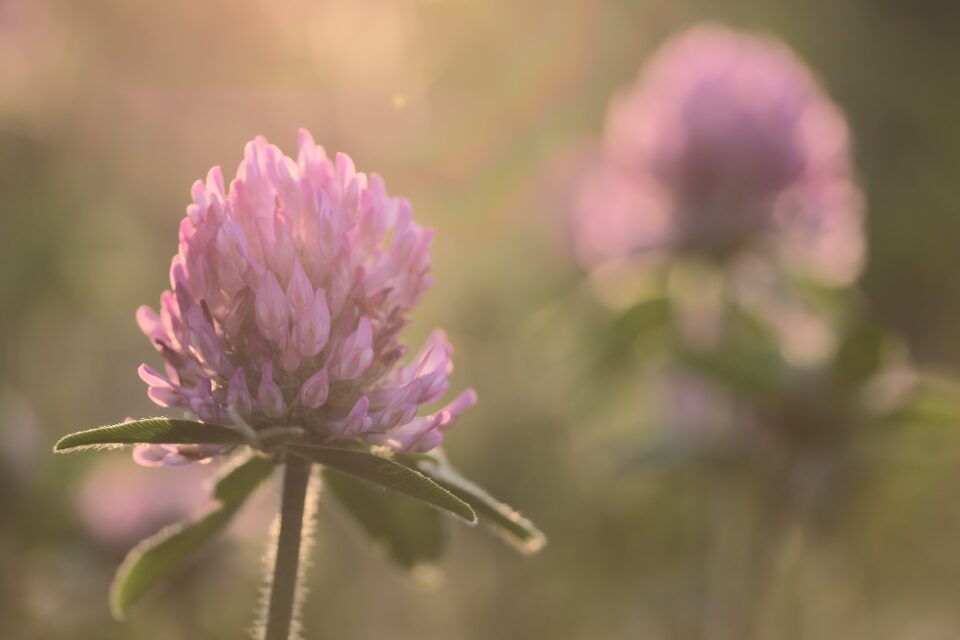 Our Thoughts
Jason: Overall, I find the autofocus on the G9 to be adequate, but the AF-C is lacking. I chose this camera over other Micro Four Thirds cameras because of the amazing video features and price, but if I were looking for a dedicated bird-in-flight camera, I would want an OM-1 instead.
Nicholas: I agree, after using the OM-1 for bird photography, my keeper rate definitely skyrocketed. The price difference is substantial, however!
Jason: The price is a big factor. The G9 also doesn't claim to be an ideal action wildlife camera. And let's not forget that there is a whole realm of wildlife photography that isn't about maximum autofocus tracking – things like macro photography and perched birds. In such cases, I find the G9 very capable. The advanced features like 60 FPS bursts and Pre-Burst also make up for some of the autofocus limitations.
Nicholas: It is really only in the toughest 5% of scenarios when I feel the weakness of the G9, notably birds in flight, but the other 95% of the time I love the camera's autofocus. And I have no complaints about the image quality at all.