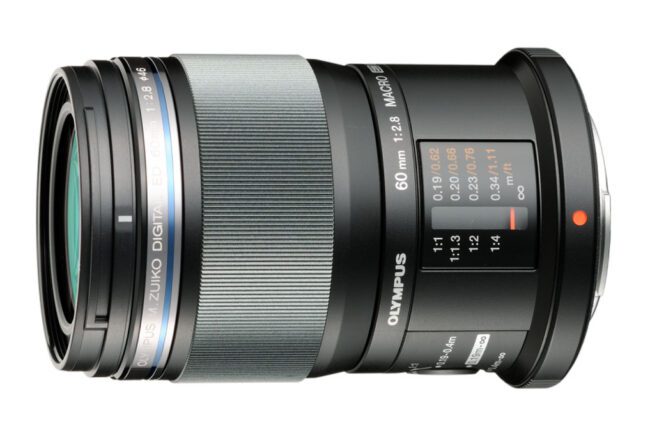 The Olympus M.Zuiko 60mm f/2.8 macro lens is the one of the best macro lenses available for Micro Four Thirds photographers, and possibly the best. With its strong 1:1 magnification, superb sharpness, reasonable working distance, and excellent handling, there is very little room for improvements. I have shot with the M.Zuiko 60mm macro for 10 years now, with three different Micro Four Thirds bodies, and the lens still functions as good as new – and trust me, it has seen some things. In this review, I'll cover my full experiences with the Olympus 60mm f/2.8 macro and answer your questions about the lens.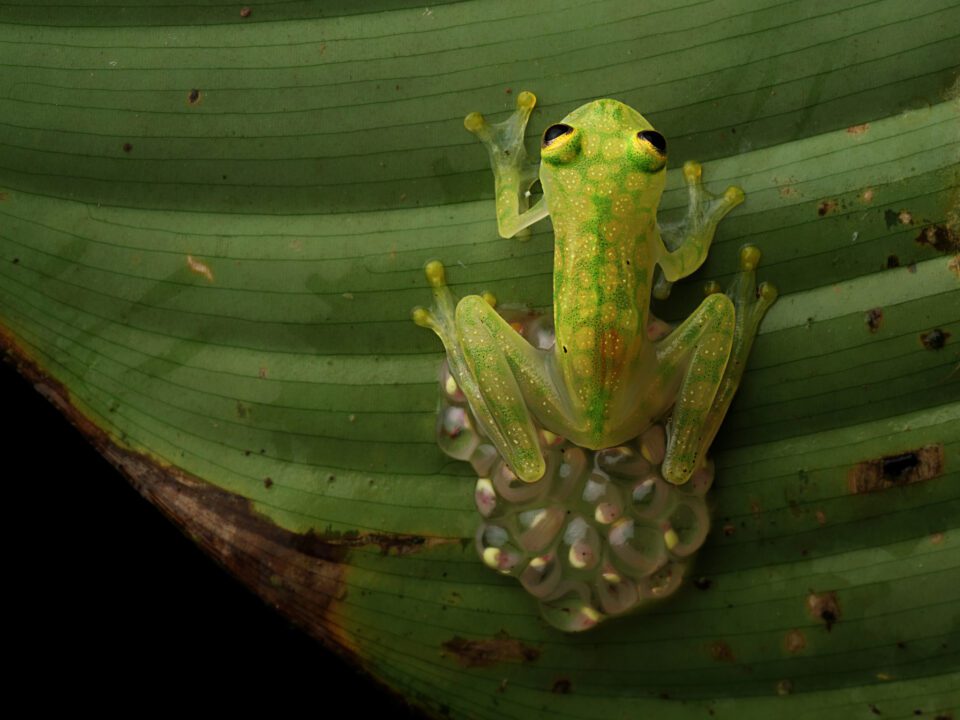 Micro Four Thirds and Macro Photography
There are times when the smaller sensor size is limiting as a Micro Four Thirds photographer. However, macro photography is not one of those times! It's exactly the opposite – the 2x crop factor of M4/3 cameras is really helpful in macro photography. It allows you to stand further back from your subject while still putting plenty of pixels on it.
The overall compactness of Micro Four Thirds formats makes macro photography a steady and comfortable experience. With this 60mm lens, for example, you can stand as far back as a full-frame photographer with a 120mm macro lens, yet your kit is going to be much lighter.
All in all, macro photography (and close-up photography in general) is one of the biggest strengths of the Micro Four Thirds format. You don't give up much image quality compared to bigger camera sensors for close-up photography, and you gain a lot of maneuverability.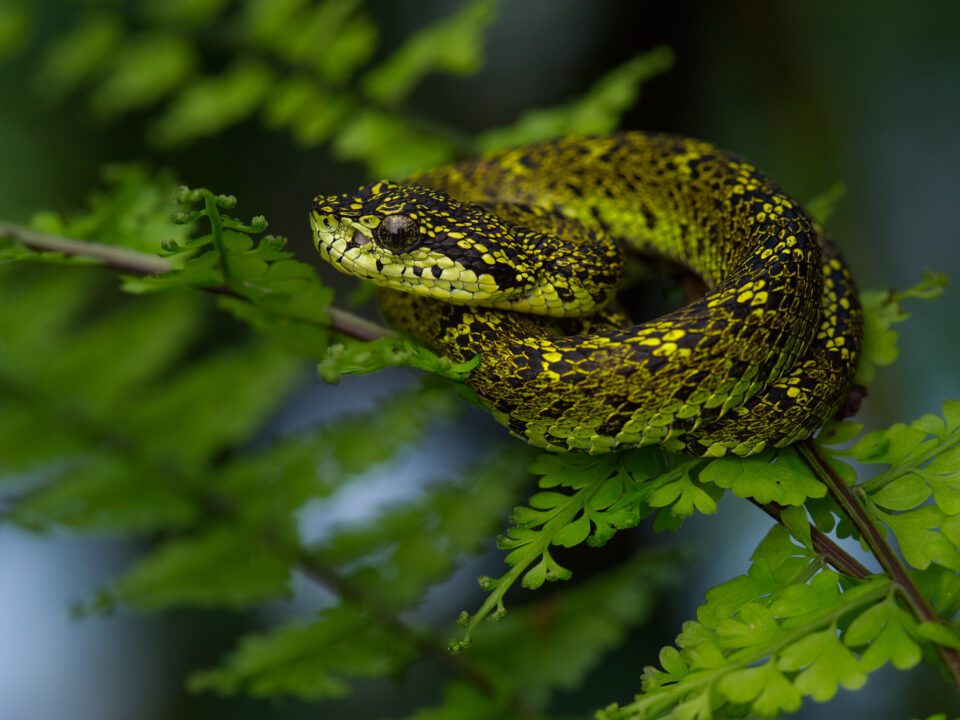 M.Zuiko 60mm f/2.8 Macro Lens Specifications
Full Name:Olympus M.Zuiko Digital ED 60mm f/2.8 Macro
Focal Length: 60mm
Angle of View (Micro Four Thirds): 20°
Maximum Aperture: f/2.8 (gradually becomes f/5.6 as you focus at macro distances)
Minimum Aperture: f/22 (gradually becomes f/45 as you focus at macro distances)
Aperture Blades: 7, rounded
Filter Size: 46mm
Lens Elements: 13
Lens Groups: 10
Special Elements: 1 ED, 1 extra-high refractive index, 2 high refractive index elements
Vibration Reduction: No
Internal Focusing: Yes
Minimum Focus Distance: 7.4″ (19cm)
Working Distance: 3.1″ (8cm)
Maximum Magnification: 1.0× (1:1)
Mount Material: Metal
Weather/Dust Sealing: Yes
Dimensions (Length × Diameter): 3.2 x 2.2″ (81 x 56mm)
Weight: 6.5 oz (185 g)
MSRP: $550
Although it's a moderately expensive lens at $550, I believe it's a very good value and priced about right for the specifications you see here.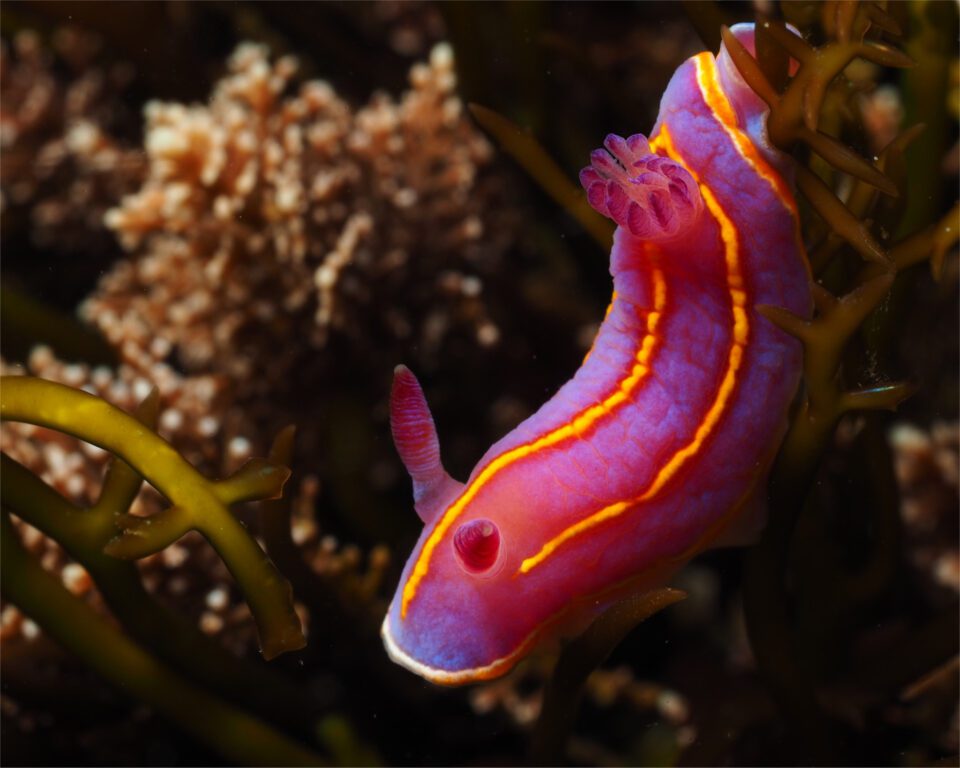 Use and Practicality
I find that the M.Zuiko 60mm f/2.8 is perfect for my type of photography, which tends to be of small animals – usually reptiles and amphibians. The Olympus M.Zuiko 60mm f/2.8 macro is my go-to lens for these subjects, and has been for many years. I've dragged it around the world and always find it very easy to use.
Usually, I don't use the full power of the lens because 1:1 magnification is often overkill for my subjects. That's why many of the sample photos in this articles are close-up photos rather than "true" macro photos with 1:1 magnification or greater. In any case, it's a highly practical lens, and a great performer, as you'll see in a moment.
Build and Handling
The build of the M.Zuiko 60mm macro lens is sturdy and weatherproof. The first thing I noticed when I unboxed mine was how tiny and lightweight it is. At only 6.53oz/185g, and only 3.21"/81.5mm long, this lens is true to the compact Micro Four Thirds ethos. I find the small size makes the lens extremely easy to use. It is so small, it easy to underestimate or doubt at first glance, but its performance is far greater than its size indicates.
The small lens is packed with 13 lens elements in 10 groups – including one extra-low dispersion element which decreases chromatic aberration and improves color accuracy, one extra-high refractive index element, and two high refractive index elements to improve distortion effects and sharpness. The 7-bladed, rounded aperture diaphragm helps create smooth bokeh.
The lens is outfitted with a very smooth, wired focusing ring. There are no external parts of the lens that move when you change focus (not a given among macro lenses). I prefer to use the excellent autofocus whenever possible, but the focus ring is easy to use and has a guiding measurement on the top of the lens that shows the focus distance. For autofocus, there is a really useful focus limiter switch that tells the camera what focusing range to search for the subject.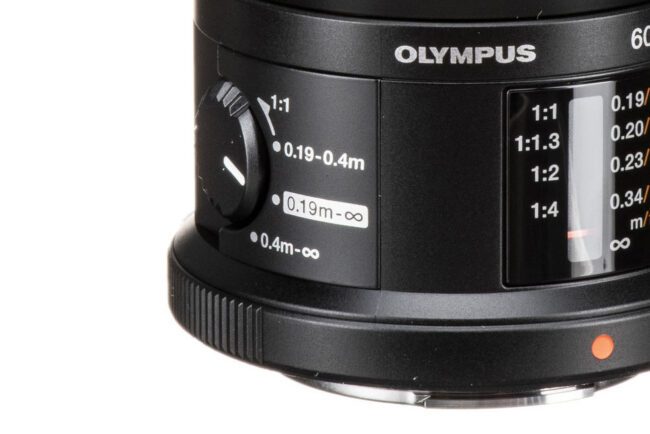 One of the biggest advantages of this lens is how weatherproof it is. Over the past almost 10 years, I have dirtied my M.Zuiko macro lens with several natural elements: dust, mud, sand, water, saltwater, rain. It's seen a lot and has somehow held up extremely well. I've definitely pushed the limits of it's splash-proofness and dust-proofness.
Even today, it is one of my highest-functioning lenses. (If you get the sense that I'm not easy on my gear, you'd be right.) Despite my copy looking banged up, over the years I have not noticed any deterioration in its actual performance – neither sharpness nor its autofocusing ability.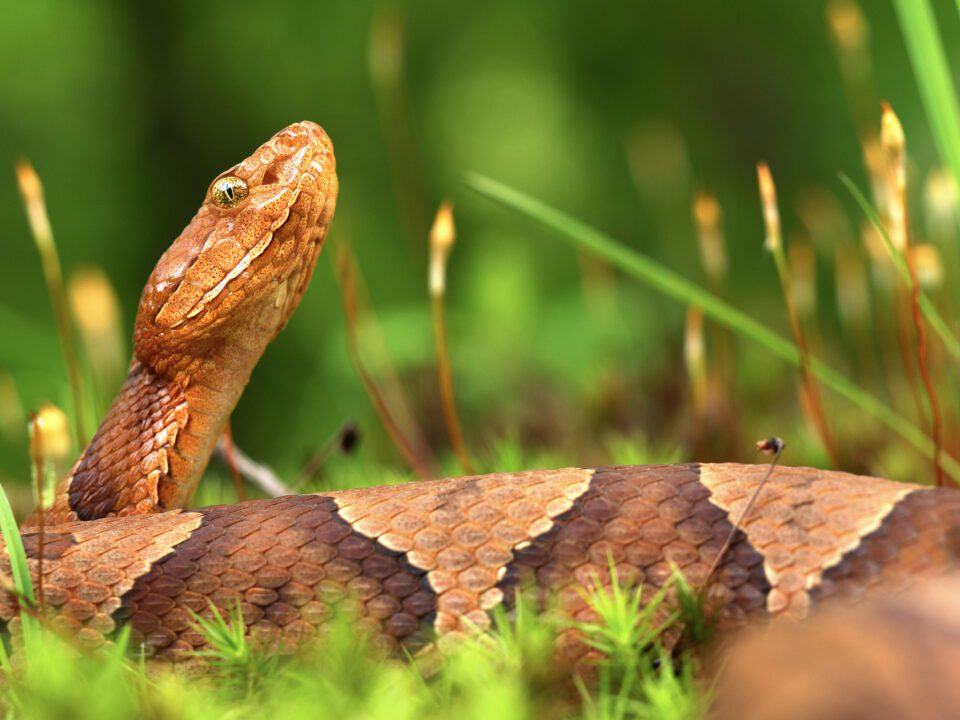 Working Distance
When you're focused at the maximum magnification of 1:1, the in-focus subject will be about 3.1 inches or 8cm away from the front of the 60mm f/2.8 macro. This sounds small, but it's really not bad for such extreme close-ups. Keep in mind that 1:1 magnification on M4/3 cameras fills the frame with subjects that are just 0.7 inches or 1.7cm across. So, you will usually be able to put quite a bit more distance between the front of your lens and your subject.
For larger subjects like the ones I tend to photograph, there is enough space to work comfortably with a flash and diffuser. I almost always shoot with an external and diffused flash, so it's important that I have a decent working distance. To that end, the longer the focal length of the macro lens (and the smaller the size of the lens), the better. The M.Zuiko 60mm f/2.8 is good in both respects.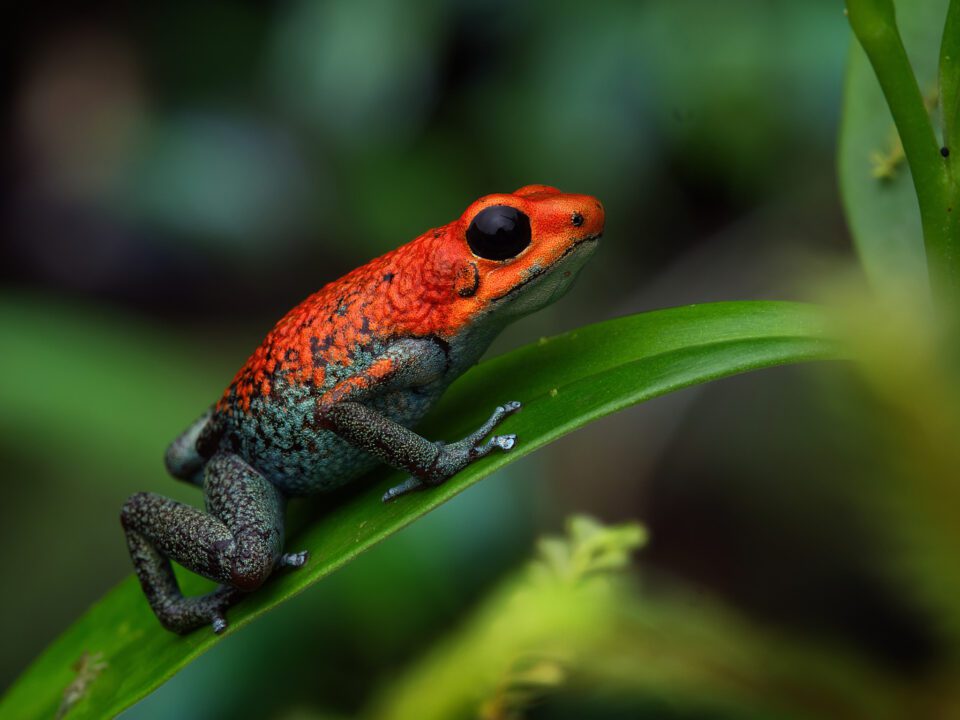 I have zero complaints about the sharpness of the Olympus 60mm f/2.8 macro. Although the sharpest aperture is around f/4 to f/5.6 in my experience, between f/2.8 and f/11, images turn out very sharp. But more important for macro photography is getting enough depth of field. That's why I usually use apertures from about f/8 to f/11 for most of my close-up photos.
Given how old my copy of this lens is, it's likely to have taken a hit in sharpness over time. Even so, it remains one of my sharpest lenses. Here are some crops to help demonstrate how sharp the lens is for macro photography: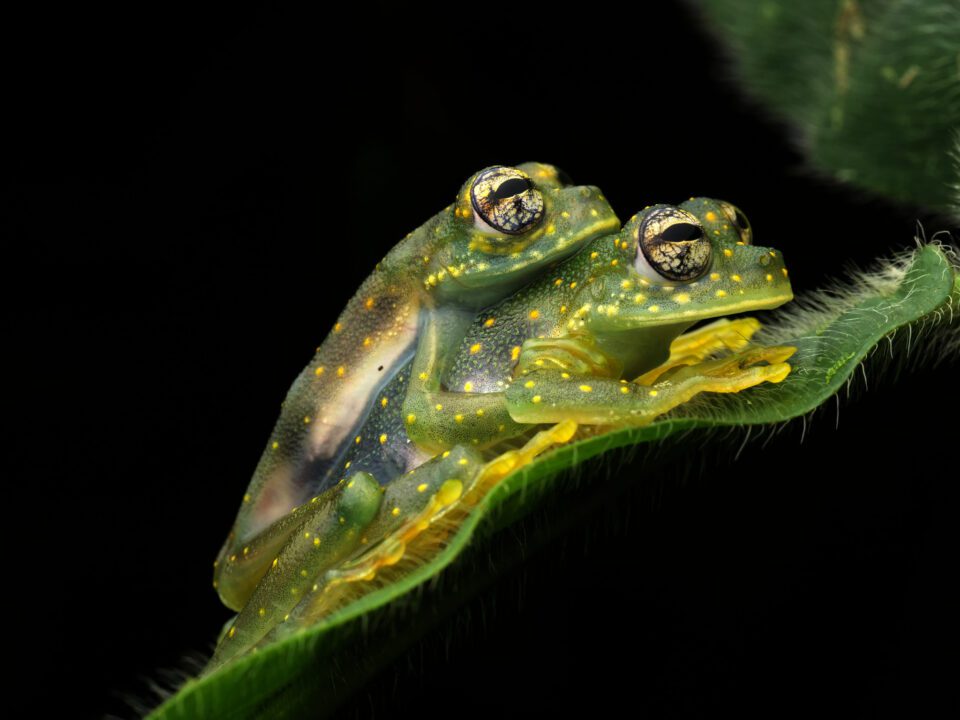 Now Cropped: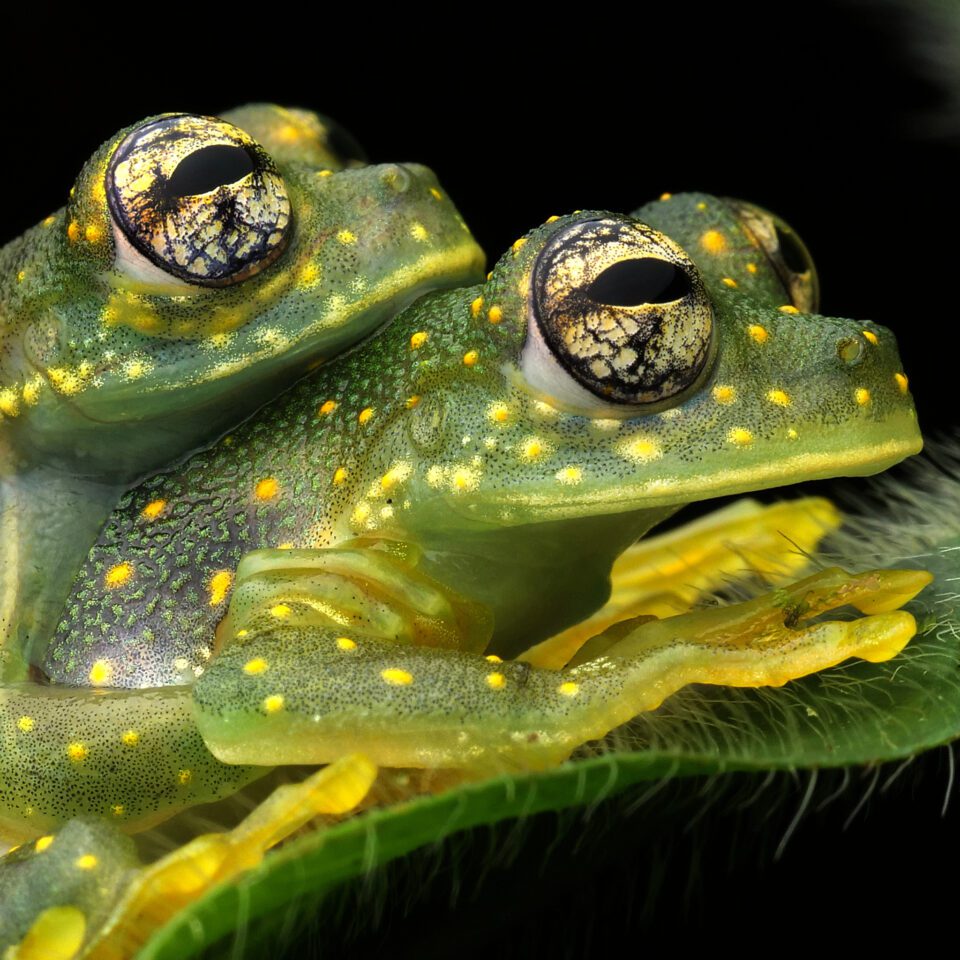 Here's another with a stronger crop: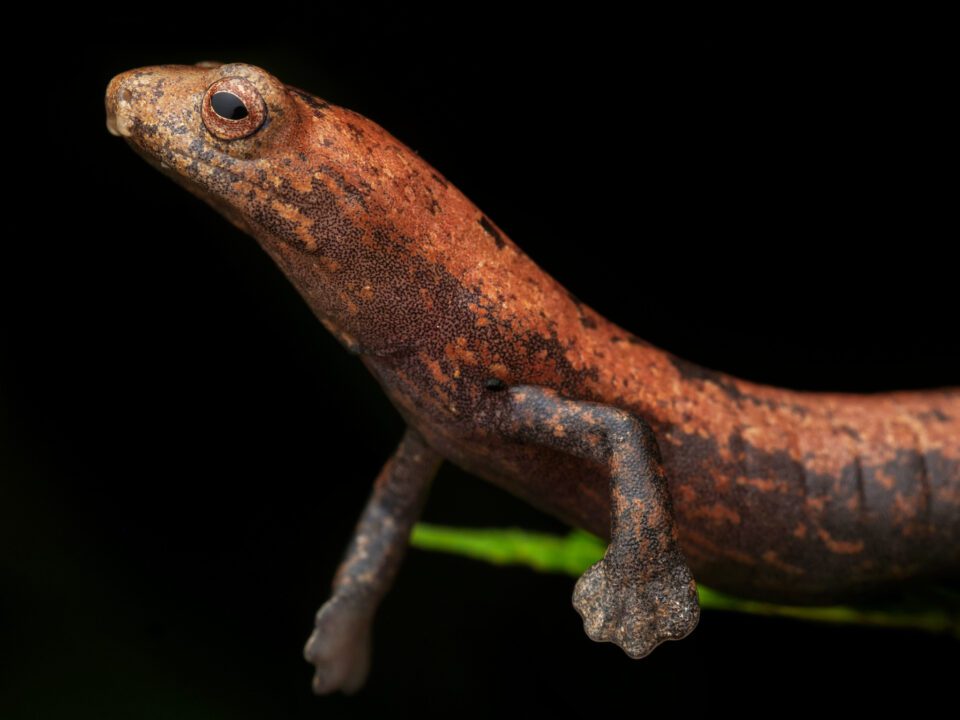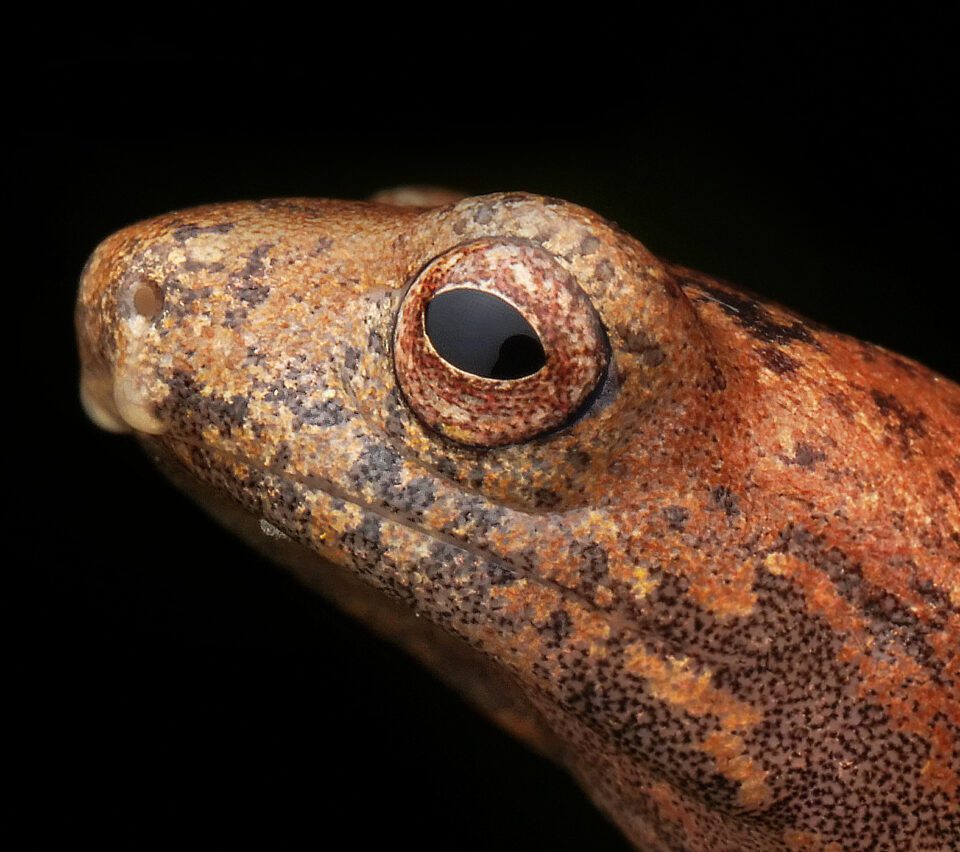 And an even stronger crop to really push things: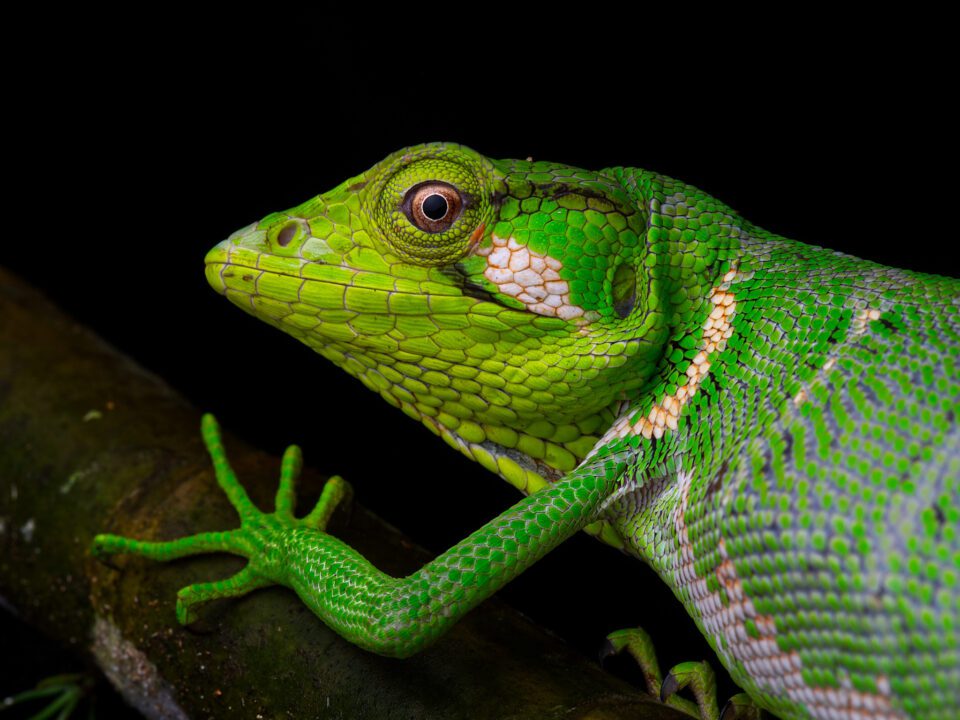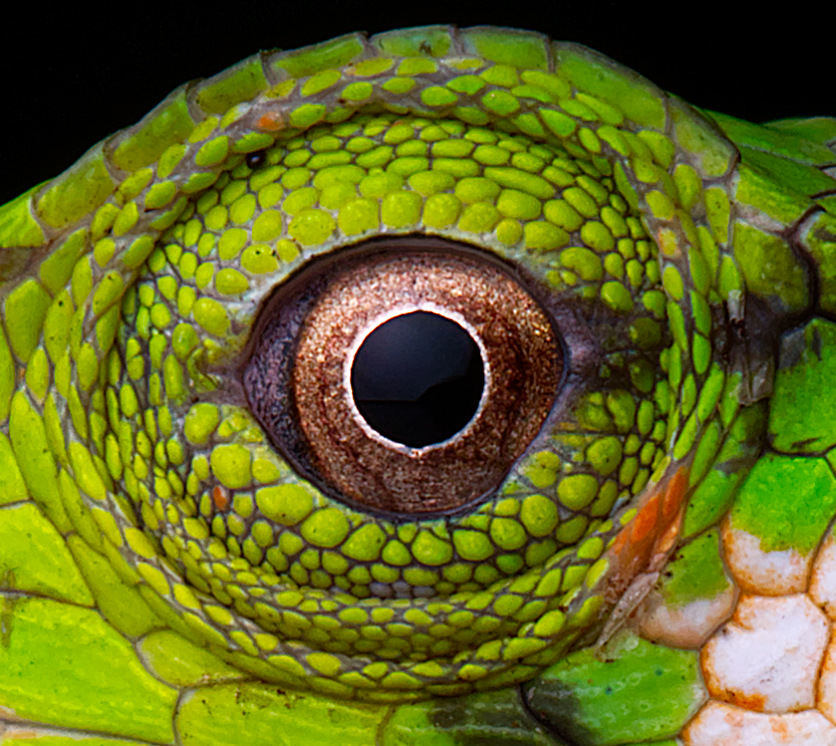 As you can see, sharpness is not a real concern for this lens with the typical subjects that you'd use it for.
Bokeh
The M.Zuiko 60mm macro is equipped with a 7-bladed rounded aperture diaphragm, which helps create pleasant and soft bokeh. The depth of field is narrow when completely opened at f/2.8, especially for macro photography. It's nearly able to turn the background into one homogenous blur when the subject is up close. The photo below, at f/4, shows that depth of field is very thin for macro photography: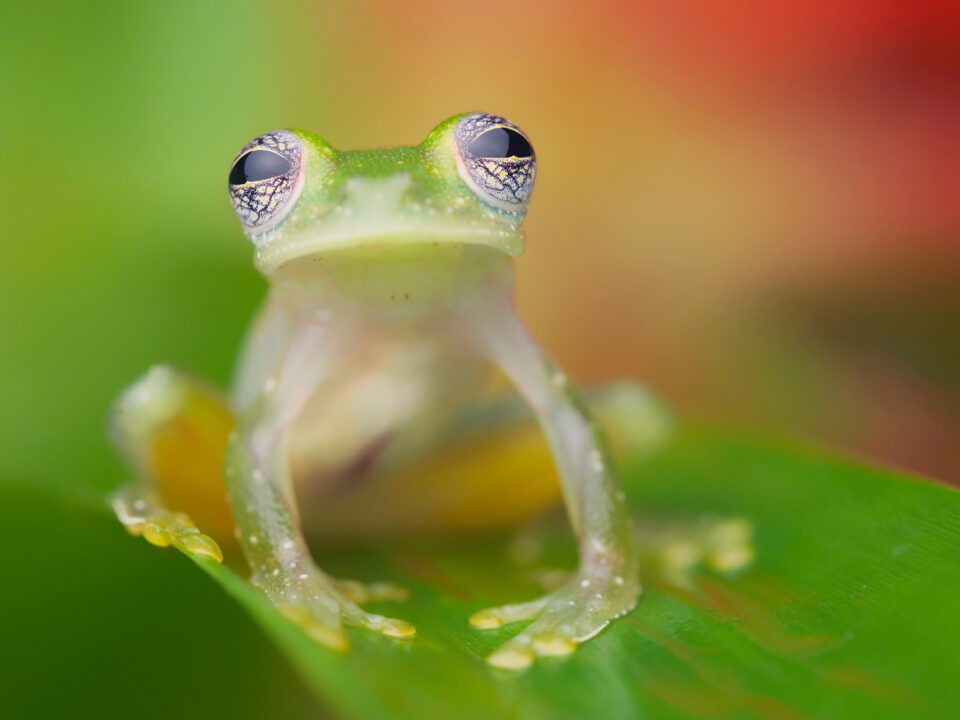 Micro Four Thirds is at an inherent disadvantage when it comes to bokeh, due to the 2x crop factor, but the 60mm f/2.8 macro lens does the best job in terms of bokeh out of all my lenses. And focusing so closely, you'll have no issue throwing the backgrounds into soft blurs of color. Every once in a while, you'll see the heptagonal shape of the aperture appear in out-of-focus highlights, but even then, it's not really distracting.
Autofocus
Even in very low light, I have not had issues autofocusing with the Olympus 60mm f/2.8 macro lens. It grabs focus quickly. Much of my photography is done at night using very dim flashlight to light my subject for focusing. Like all lenses, it struggles if it gets too dark, but I find that it keeps focusing in slightly dimmer conditions than my other f/2.8 lenses.
I think part of this is because of the focus limit switch that I mentioned earlier. This switch tells the autofocus system what distance range to try to focus, making it easier and quicker for the camera to focus. The switch can be set from 0.19m-infinity (the entire focal range) so that it's ready for anything, or it can be set to 0.19-0.4m, and 0.4m-infinity.
The switch is very useful, especially in cases where an ordinary lens would try to focus on the background instead of the small subject near the lens. Just remember to set the switch properly, or else the lens will not find your subject and keep searching.
Finally, near silent and smooth autofocus makes this lens perform well for video.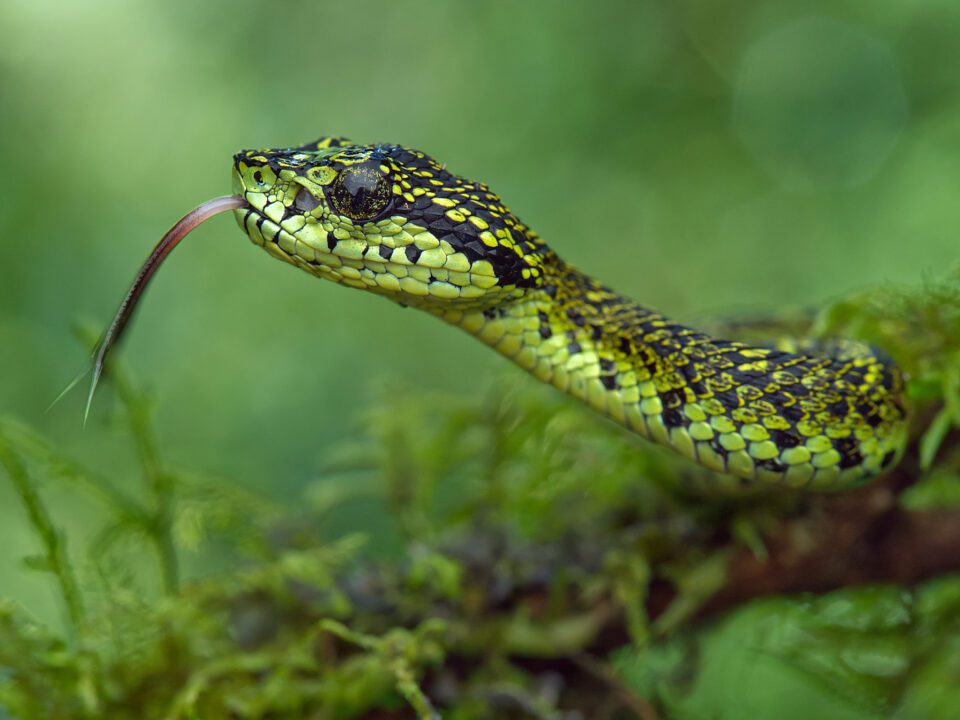 Weaknesses
There's very little to point at when it comes to weaknesses of the Olympus M.Zuiko 60mm f/2.8 macro. Notably, the lens does not have any in lens stabilization ability, although this is not too much of a concern for macro presuming you're using a flash. Likewise, you may have a M4/3 Olympus camera that already has IBIS.
A weakness with all macro lenses is that, with extreme magnification, the effective aperture gets narrower. Specifically, at 1:1 magnification, the maximum aperture on the lens is effectively f/5.6, resulting in a darker image if you don't compensate for it. This darkening effect begins to look noticeable around 1:4 magnification.
Buyers should be aware the lens does not come with a hood in the original package. In my opinion, the lens hood is vital because it shades the lens from stray light, which can produce glare in the image. Personally, I use a lens hood to support my lighting gear like my diffuser, even though it cuts down on my working distance.
There are a few replacement hood options in both plastic and metal, though. I got one from JJC that can be mounted in reverse, and costs less than $20. But it's definitely a bigger hood than I'd like, so that's a negative.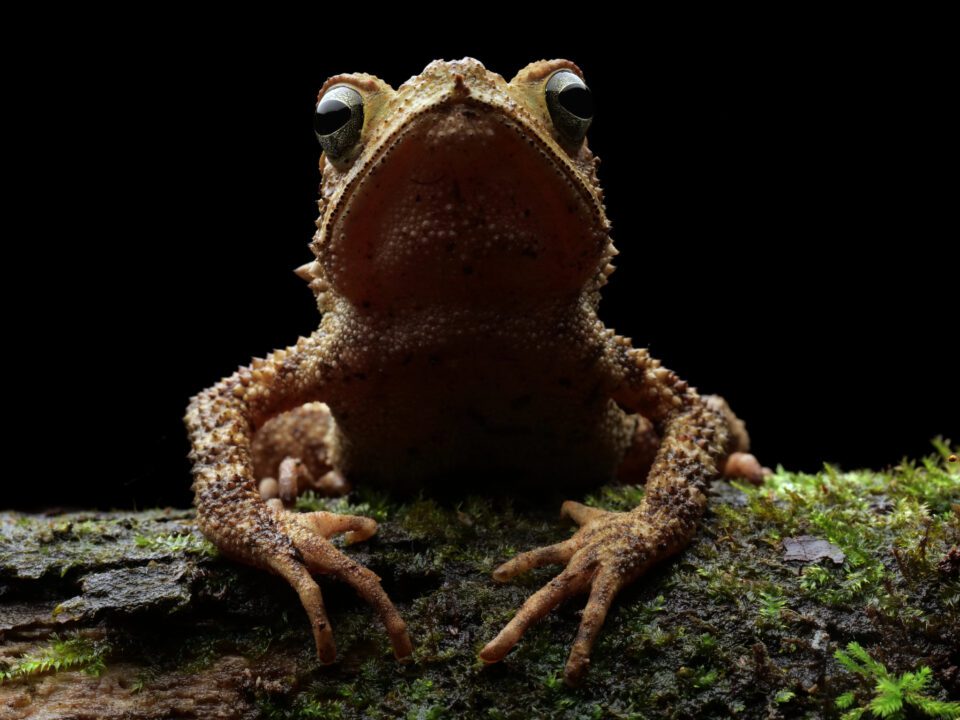 Competition
As with most photographers, there is always some new lens I desire, whether telephoto, wide-angle, or something in between. However, I have always been satisfied with my Olympus M.Zuiko 60mm Macro. Even though there are some other macro lens options for Micro Four Thirds shooters, none of the others strikes me as a better choice.
Panasonic offers the Panasonic Leica Macro-Elmarit 45mm f/2.8 ASPH lens, which is the only other Panasonic or Olympus macro lens for Micro Four Thirds cameras. This lens also offers a 1:1 magnification. The biggest difference is of course the focal length, which is quite a bit less at 45mm. This means that you need to stand closer to your subjects compared to the M.Zuiko 60mm macro lens. Another noteworthy difference is that the Panasonic Leica 45mm macro is not advertised as weather sealed.
Laowa and Samyang offer a few macro lenses for Micro Four Thirds. The Venus Optics Laowa 50mm f/2.8 2X Ultra Macro is an option for Micro Four Thirds shooters who desire extreme magnification. The Samyang 100mm f/2.8 ED UMC Macro Lens for Micro Four Thirds is another option which affords a greater working distance than the M.Zuiko 60mm Macro. However, both of these are manual focusing lenses, which is a major drawback. There are other lenses that you could adapt, too, but I can't see much reason to do so unless you already own those lenses.
So, to sum it up, the M.Zuiko 60mm macro is really the best macro lens for Micro Four Thirds right now. It's the only option for an autofocusing macro lens that can achieve a 1X magnification at a reasonable working distance. Normally, having just one lens option to choose from isn't ideal – but here, it's not an issue because the lens performs so well anyway.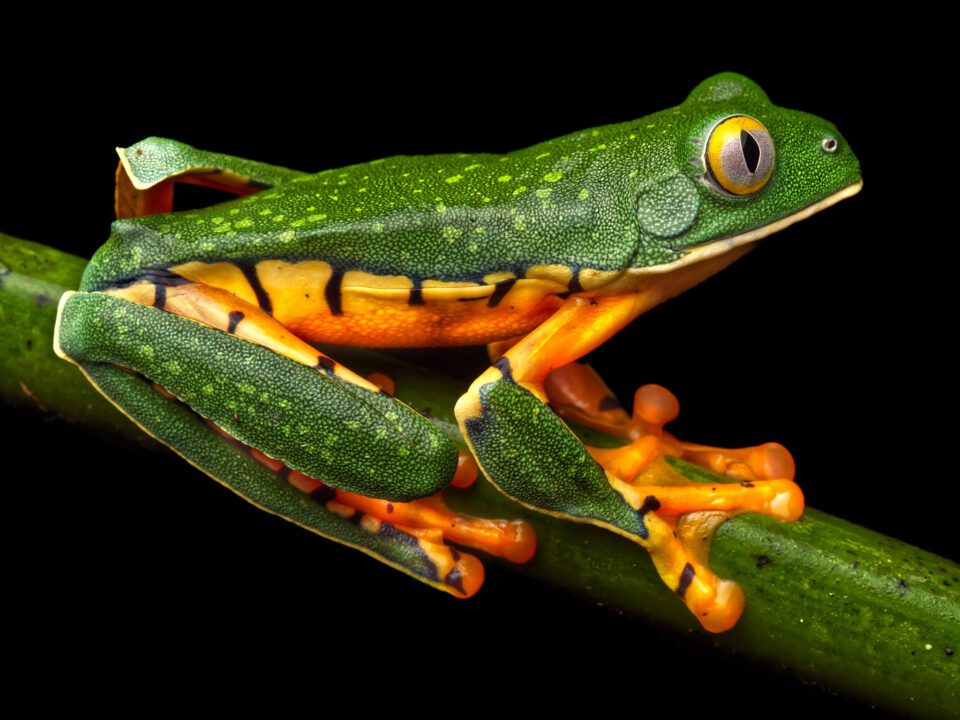 Conclusion
If my review thus far has not demonstrated my enthusiasm clearly, I'll make it extra clear: this lens is an incredible macro lens for Micro Four Thirds. For small animal subjects, the M.Zuiko 60mm macro lens checks all the boxes: extremely sharp, reasonable working distance, excellent autofocus, very lightweight, and fully weatherproof.
The only reason I would suggest to look elsewhere is if you are looking for a super macro lens that grants a higher reproduction ratio than 1:1, in which case the Venus Optics Laowa 50mm f/2.8 2X Ultra Macro is worth a look. The Leica Macro-Elmarit 45mm f/2.8 ASPH is a high-quality lens if you don't mind the shorter working distance. Finally, adapting lenses is also a possibility if you have unusual requirements.
I hope this review has covered everything you need to know if you are searching for the right macro lens for a Micro Four Thirds camera! The Olympus M.Zuiko 60mm f/2.8 macro fits the bill for me, and I give it a very high rating. It's available from B&H for $550.
Olympus M.Zuiko Digital ED 60mm f/2.8 Macro
Optical Performance

Features

Bokeh Quality

Build Quality

Focus Speed and Accuracy

Handling

Size and Weight

Value
Photography Life Overall Rating