The Olympus 300mm f/4.0 IS PRO is a high-performance telephoto lens built for the Micro Four Thirds system. This lens impressed me in every way, from sharpness to design, and its fast f/4.0 maximum aperture is good even in low light. In this review, I'll go through my full experience with the Olympus 300mm f/4.0 IS PRO and give you my recommendations if you're considering this lens.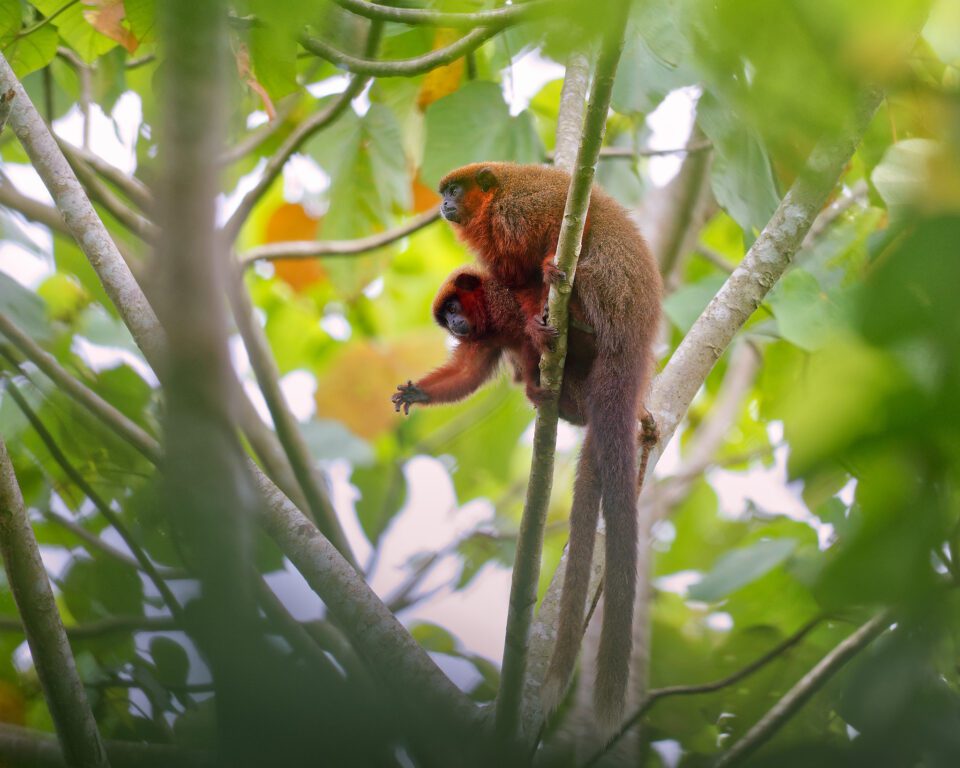 Handling and Build
The Olympus 300mm f/4.0 IS PRO is a sturdy lens with 17 elements in 10 groups. The lens measures 8.94 inches (227 mm) long without the hood and weighs 3.24 lbs (1475 grams). The lens packs a powerful punch in a small package, with a full-frame equivalent focal length of 600mm.
An autofocus range switch is located on the side of the lens. It can be switched from 1.4-4m, 1.4m-infinity, and 4m to infinity. This helps limit any autofocus hunting behavior; I found it especially helpful when photographing subjects at close range. There is also an image stabilization switch on the side of the lens, as well as an LN-f function button.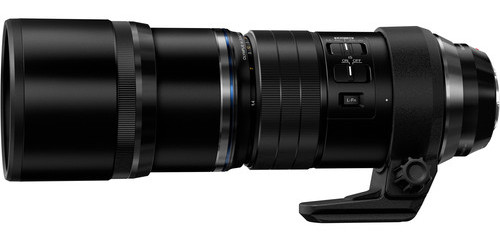 The hood is extendable and attached to the lens, which is a design I love. I can easily fit the lens in my travel backpack with the hood retracted. With other telephoto lenses, I generally detach the hood and put it on reverse to pack in my camera bag, which is a slower design. This one only takes a second to deploy and is with you at all times.
The only handling flaw I noticed in my time with this lens involves the focus ring. The ring rotates very smoothly, but the lens easily switches from autofocus to manual-only by sliding the focus ring into the manual position.
Unfortunately, there is no lock to prevent the focus ring from sliding into manual focus position. I would frequently push the ring into the manual focus position by accident. I ended up missing some photos because of this – by the time I figured out why my autofocus wasn't working, the opportune moment had passed! An AF/MF locking mechanism would greatly benefit this lens.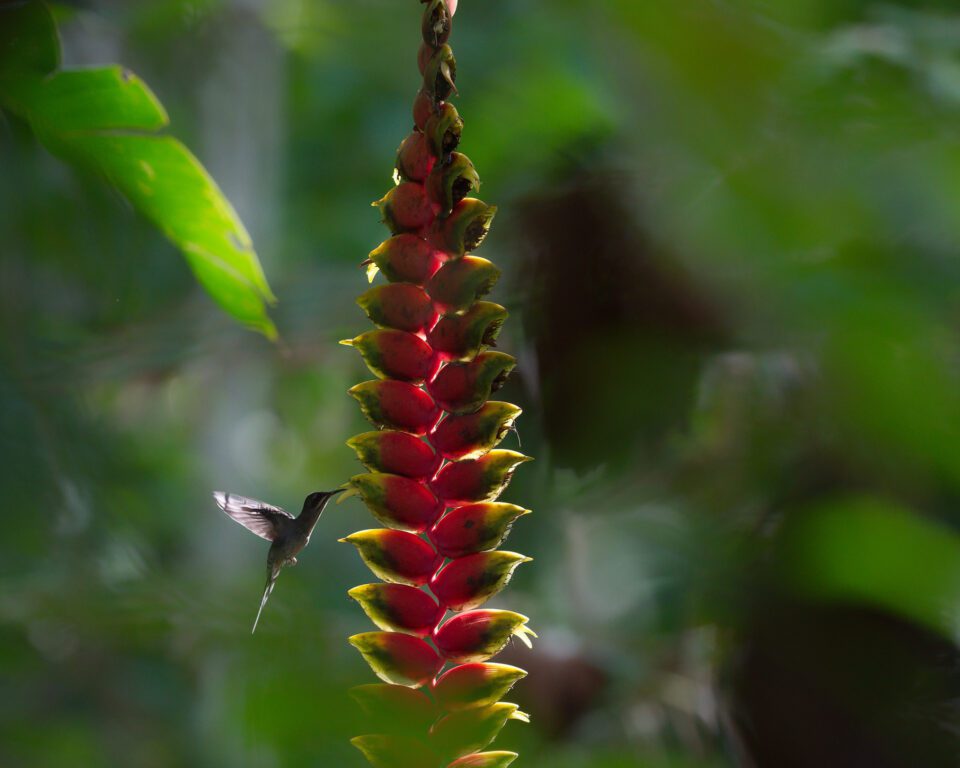 Focal Length
The Olympus 300mm f/4.0 IS PRO is a prime lens fixed at 300mm. There are longer options available for Micro Four Thirds that reach up to 400mm. However, the Olympus 300mm f/4.0 IS PRO is so sharp and high performing it feels like it is over 300mm, simply because the increased sharpness allows more cropping compared to the Olympus 100-300mm f/4-5.6 that I previously used.
The 300mm focal length may not sound very long at first, until you consider the 2x crop factor and high pixel density of Micro Four Thirds – it's a 600mm full-frame equivalent. However, keep in mind that crop factors also apply to aperture; so, using this lens is akin to using a 600mm f/8 on full-frame. I'm not complaining – that's simply why this lens is so much smaller, lighter, and less expensive than a full-frame 600mm f/4.
Performance
The Olympus 300mm f/4.0 IS PRO is admittedly an expensive lens. Does it's performance make up for the high price tag?
Sharpness
The sharpness of this lens is truly a thing of beauty. Compared to other telephoto options for Micro Four Thirds I've used, the Olympus 300mm f/4.0 IS PRO blows them out of the water in terms of sharpness.
There is a minute improvement in sharpness between f/4.0 and f/5.6 which is really only noticeable in lab-like conditions. I was able to take full advantage of the f/4.0 maximum aperture without worrying about paying a price in sharpness.
The lens was so sharp, I even found moire on birds feathers, an issue I'd never encountered before!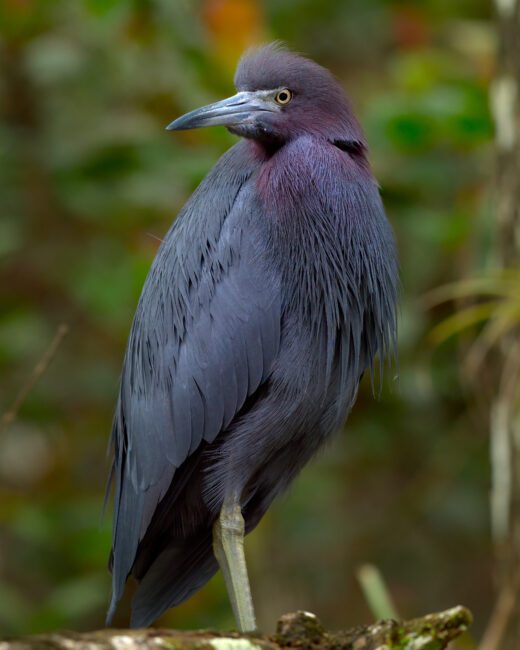 Bokeh
I'm very pleased with the bokeh this lens produces. It's about as nice as one could desire for a Micro Four Thirds lens thanks to the rounded 9 bladed f/4.0 maximum aperture. As you can see in the photos throughout this review, out-of-focus backgrounds are smooth and not distracting, with round out-of-focus highlights.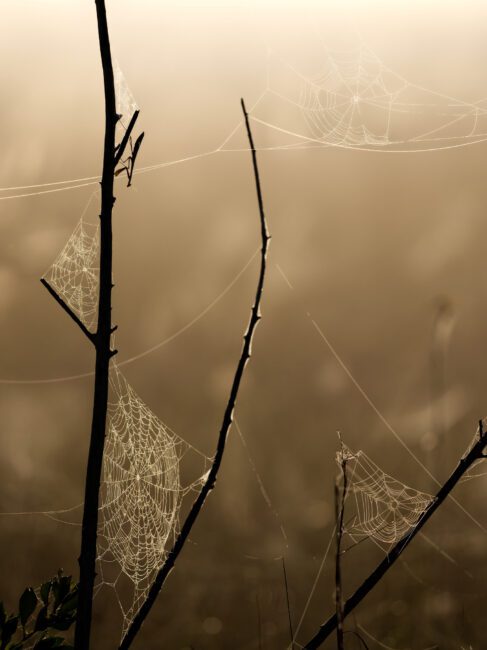 Autofocus
The autofocus of the Olympus 300mm f/4.0 IS PRO is the fastest I've shot with on a Micro Four Thirds telephoto lens. Even as light becomes scarce, the lens is quick to grab focus.
On one hand, I was impressed with the autofocus on my Panasonic G-9. However, when I put the lens on my recently acquired OM-1, together they were unstoppable. The subject detection autofocus of the OM-1 with the lens's quick autofocus made for the easiest bird photography of my life!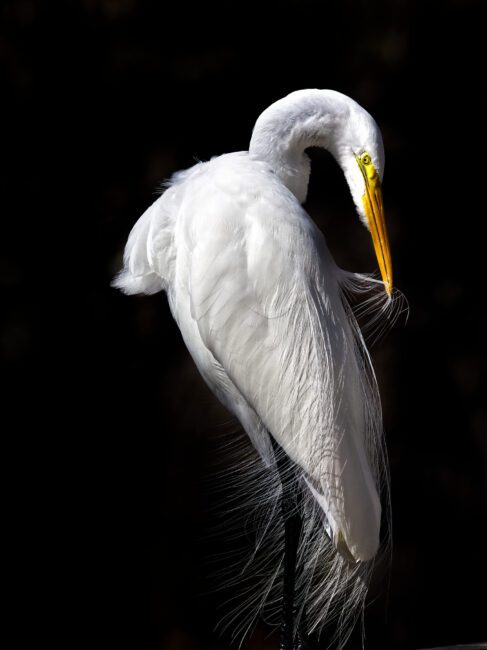 For good measure, I did a simple autofocus test with the OM-1 to see how long it took to focus from the minimum focusing distance to a distant wall. I did the same with the Olympus 100-400 f/5-6.3 and the Olympus 100-300 f/4-5.6. These are my results.
On average it took the Olympus 300mm f/4.0 IS PRO 0.52 seconds to acquire focus. Interestingly, both the Olympus 100-400mm f/5-6.3 and the Olympus 100-300mm (a relatively old copy, though) took 0.80 seconds on average to acquire focus. In other words, the Olympus 300mm f/4.0 is about 50% faster than my copies of these other lenses.
Use with Teleconverters
If 300mm is simply not enough reach, the Olympus MC-14 and Olympus MC-20 are both compatible with the Olympus 300mm f/4.0 IS PRO. These teleconverters multiply the focal length by a factor of 1.4 and 2 respectively.
The drawback is they also affect the f-number. The maximum aperture becomes f/5.6 with the MC-14, and it's f/8.0 with the MC-20. I found the sharpness of the lens to be good with the MC-14, but sharpness certainly took a hit with the MC-20.
Autofocus becomes slightly slower with the teleconverters, especially in challenging conditions. Again, in my tests, the Olympus 300mm f/4.0 IS PRO on its own focused on the distant wall in 0.52 seconds on average. With the MC-14, that jumped to 0.72 seconds, and with the MC-20, it took 0.87 seconds on average to focus on the same wall in the same light conditions. This difference was definitely apparent when using the teleconverters in real-world situations, too. I would recommend using them only when the light is plentiful.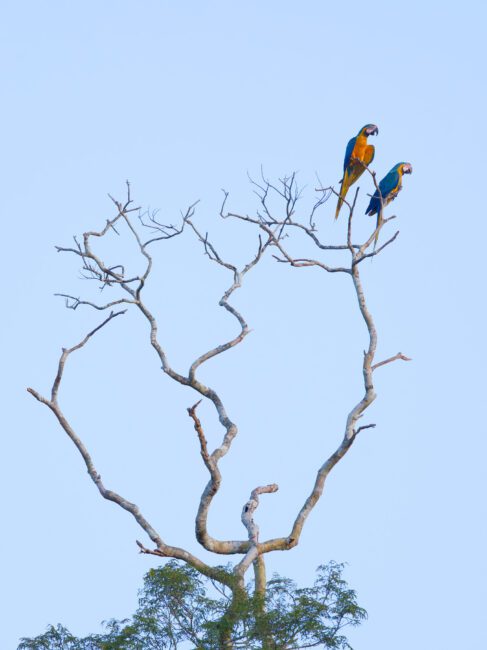 In the Field: Wildlife Photography
I believe the Olympus 300mm f/4.0 IS PRO is an excellent telephoto lens for wildlife. Aside from the Olympus 100-400 f/4.5 TC1.25X IS PRO, this lens is likely the best lens for wildlife photography for Micro Four Thirds.
I found the 300mm f/4 to performed superbly in low light, a problem often encountered by wildlife photographers, because the f/4 maximum aperture is higher than you'll usually find at 300mm for the M4/3 system. I found myself able to shoot well after sunset and still handhold my shots. At times, I was shooting at slow speeds between 1/60th and 1/100th and still catching crisp photos. The image stabilization system is definitely working hard.
The best way for me to demonstrate the stabilization is through this short video. Watch as the frame quickly stabilizes the moment I switch on the stabilization. It is important to note that this video was taken with the MC-14 teleconverter, so is shot with an equivalent focal length of 840mm. Additionally, the video was taken with the Panasonic G-9, so no synch IS is represented in the video.
I promise I held the camera at the same steadiness throughout the video! Crazy right?
Additionally, when this lens is paired with the newer Olympus bodies like the OM-1, the lens and camera work superbly together with excellent image stabilization and autofocus. The stabilization is most effective when paired with Olympus bodies, where synchronized image stabilization will give you up to 6 stops stabilization. Wildlife photography simply became much easier with a modern lens/camera combo like this.
Close Focusing Ability
As a macro and herp photographer, I am also impressed by the 1.4m minimum focusing distance on the Olympus 300mm f/4. At such a close range, this allows for an image reproduction ratio of 1:4, which is much greater than you'll usually find on a long telephoto lens. Combined with the maximum aperture, this can create a very nice bokeh and a 'telephoto look' for portraits of smaller animals. And the 2x crop factor of Micro Four Thirds means you can fill the frame with very small subjects.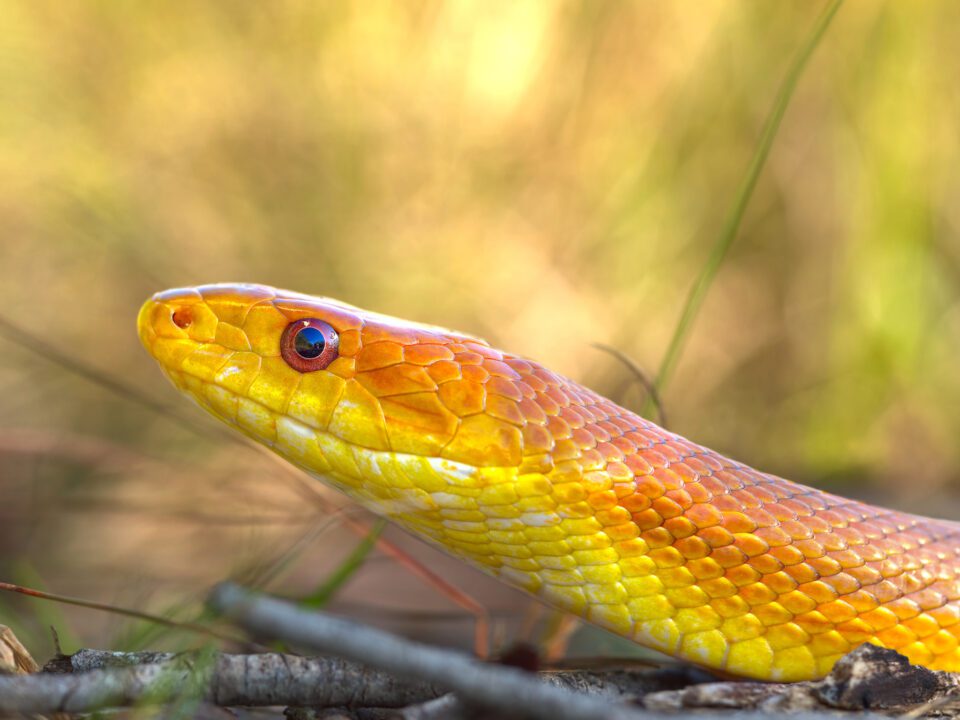 Competition
The Olympus 300mm f/4.0 IS PRO stands out in performance among telephoto lenses for Micro Four Thirds. Of course, the steep price tag also stands out. Some cheaper alternatives with similar focal lengths include the Olympus 100-400 f/5-6.3, Olympus 100-300 f/4.0-5.6, and the Panasonic 100-400f/4-6.3. Each of these options has a narrower maximum aperture and slower autofocus than the Olympus 300mm f/4.0 IS PRO, but they do have the advantage of zooming.
On the flip side, if $3000 is too cheap for you, there is an even more expensive IS PRO lens built by Olympus: the 150-400mm f/4.5 IS PRO, with built-in 1.25X teleconverter at a whopping $7500. That lens has an incredible reach while still being almost as bright as the 300mm f/4. But the high price makes it quite the specialty choice.
Pros and Cons
Pros
Tack-sharp; about as sharp as a lens can be for Micro Four Thirds
Excellent stabilization including Dual Sync on Olympus bodies
Fast f/4.0 maximum aperture for the focal length
Compact build
Cons
High price tag of $3000
Lens can easily be accidentally pushed into manual focus
Conclusion
From the quick autofocus, to gimble-like image stabilization, crisp sharpness, and wide f/4.0 aperture, nearly every aspect of this lens is excellent. I would not hesitate to recommend the Olympus 300mm f/4 lens to any Micro Four Thirds shooter in need of a telephoto lens. It is an undeniably pricy piece of equipment, but its value is reflected in its performance.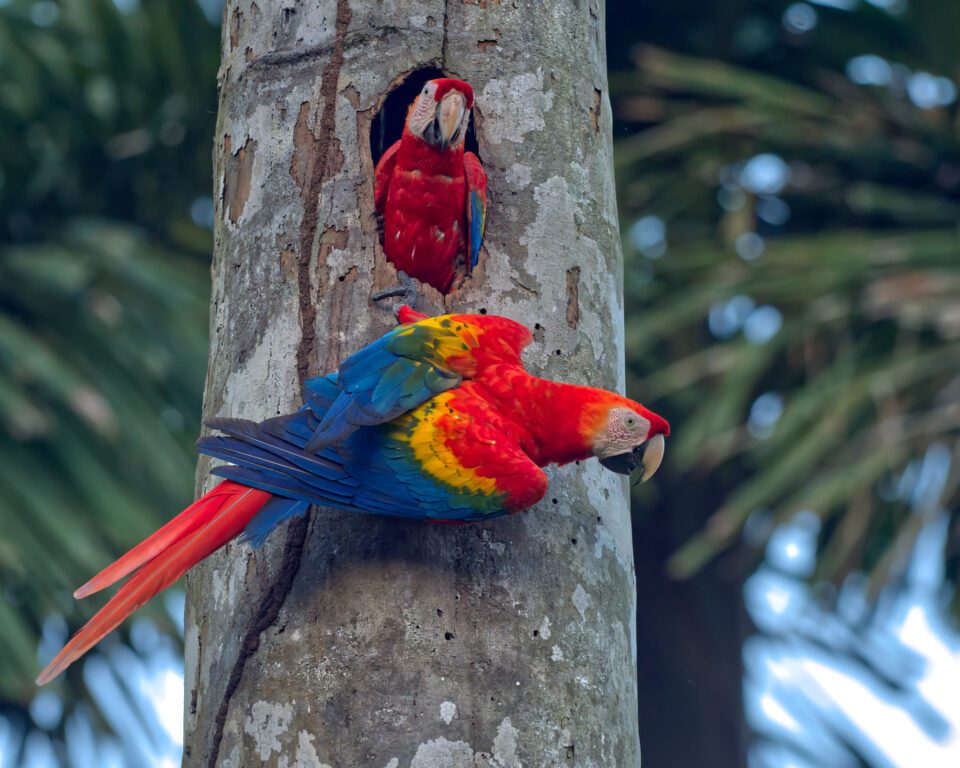 Where to Buy
If you are interesting in buying this lens, you can support Photography Life by buying it at B&H Photo!
Olympus 300mm f/4 IS PRO
Optical Performance

Features

Build Quality

Focus Speed and Accuracy

Handling

Image Stabilization

Size and Weight

Value
Photography Life Overall Rating