Many photographers who want to upgrade their tripod are stuck choosing between high-end aluminum tripods and low-end carbon fiber models. These two types of tripod tend to be similar in price, which makes the decision even more difficult. I have been trying out the carbon fiber Oben CC-2461 tripod over the past few months, along with the accompanying BE-126T ballhead. This review covers my experiences and recommendations for photographers trying to decide on a tripod at this price point.
The CC-2461 tripod costs $320, while the BE-126T is $130. They can be bought as a set for $427.50.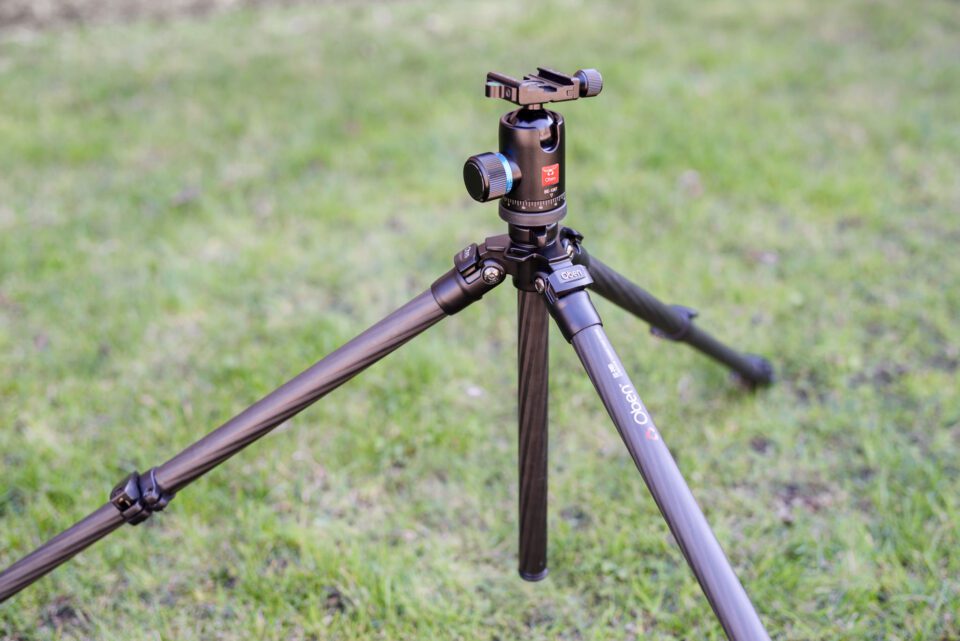 1) Specifications
BE-126T Head:
Stated Load Capacity: 26.4 lb (12.0 kg)
Ball Sphere Diameter: 38 mm
Height: 3.9" (9.9 cm)
Weight: 15.2 oz (430.0 g)
CC-2461 Tripod:
Number of leg sections: 4 (three flip locks on each leg)
Stated Load Capacity: 17.6 lb (8 kg)
Maximum Height: 62.2 inches (158 cm)
Maximum Height without Column Extended: 52.2 inches (132.6 cm)
Minimum Height: 6.0 inches (15.2 cm)
Folded Length: 21 inches (53.3 cm)
Weight: 3.0 lb (1.36 kg)
2) The Head
The BE-126T ballhead that comes with this combo is very impressive. It operates via two twist knobs – one that loosens/tightens the ball, and one that causes the head to spin 360 degrees horizontally for panoramas. This is typical for most heads around the $130 price point; there is no third knob to control the ballhead's tension.
The 360 rotation is very smooth, and the knob – though small – is easy to turn. The main knob is not quite as well-made, however, requiring some force to lock and unlock. This is not ideal, especially since the knob itself is made of grooved aluminum. If you aren't wearing gloves, it can be a bit rough to use. However, the ballhead's movement is very smooth, and – when locked – stays in place extremely well. At a price of $130, in fact, I have yet to find another ballhead that stays in place so well. I tried pushing down on my 70-200mm f/4 at full zoom, and it didn't budge.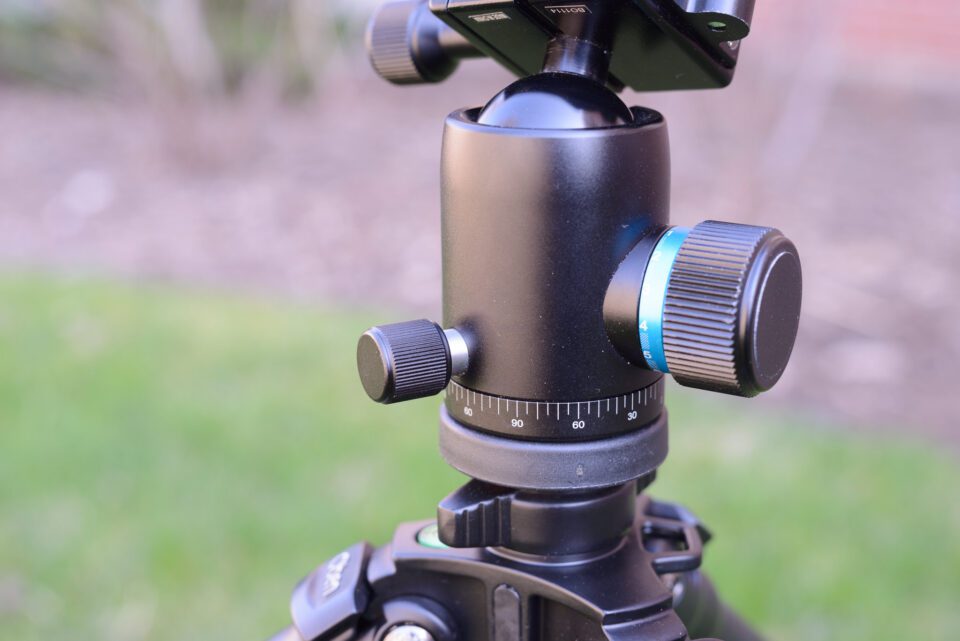 I also like that the ballhead has a bubble level embedded on the top, which is unusual for any head – especially at this price. Although the bubble level is only a small feature, it is nice for creating multi-shot panoramas on uneven ground.
Lastly, the head is Arca-Swiss compatible. We already discussed the Arca-Swiss system in detail, but the main point is that this ballhead works with the industry's standard camera plate. The BE-126T, for example, is compatible with the L-bracket that I use on my camera – even though the L-bracket is made to work on a different manufacturer's ballhead. This means that I can swap my camera from one ballhead to the next without changing the L-bracket.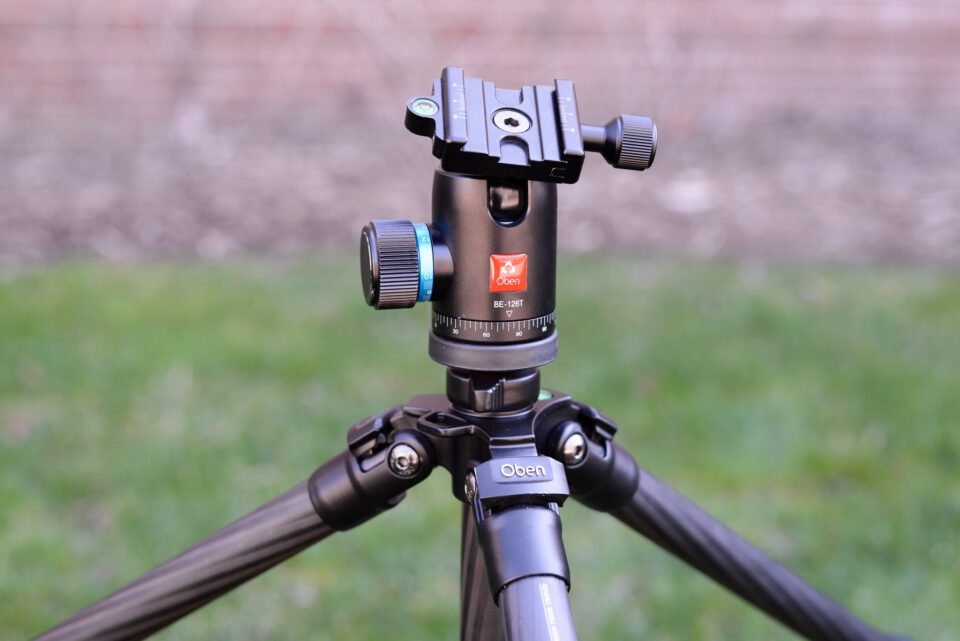 3) The Tripod
As much as I like the BE-126T head, though, the CC-2461 tripod is not very inspiring. There are a few issues, but the most significant is that it doesn't fully lock down! Even when every knob is fully tightened, the center column spins ever so slightly from left to right. If you are photographing indoors, it should be fine; the column doesn't spin unless you apply a moderate amount of force. However, under heavy wind, your setup simply won't be as effective as possible.
It is worth mentioning that I only tried one copy of this tripod. Others may lock perfectly into place; I am only describing my personal experiences. Even if the tripod does lock completely, though, there are other issues.
For one, the locks on the legs (which are flip-locks rather than twist-locks) will pinch your thumb unless you open them carefully. I have used tripods with flip-locks in the past, and this is the only one that has such a problem. It's not necessarily a deal breaker, but it definitely is an annoyance.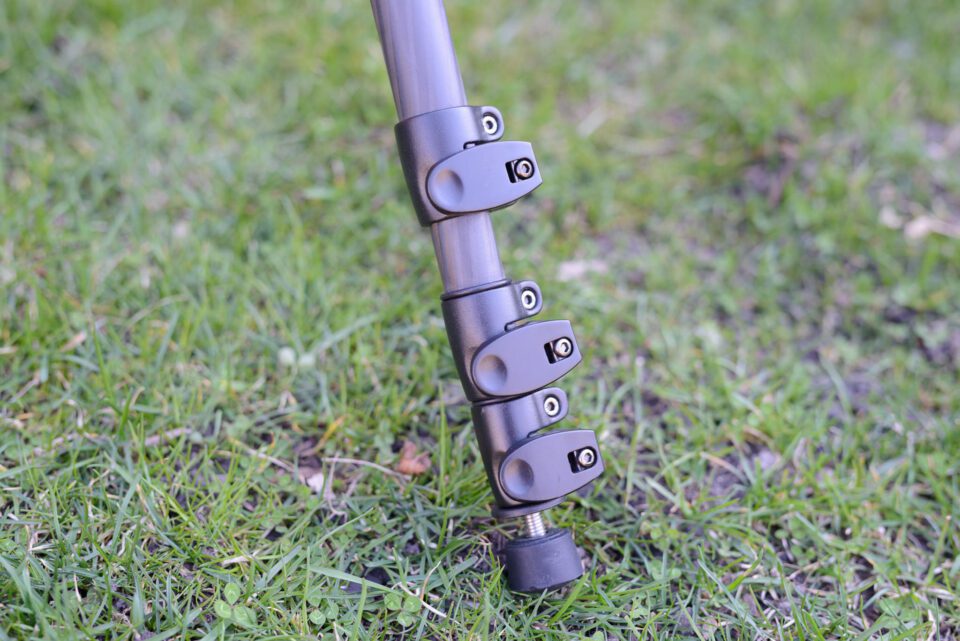 Also, although the tripod is fairly steady, it is not at the same level as a high-end tripod from Gitzo or Really Right Stuff. This isn't surprising if you have owned a top-of-the-line tripod, but it shows that not all carbon fiber models are equally stable. Using a 200mm lens at the BE-126T's full height, it was easy to see vibrations in live-view mode. If I tapped the side of the tripod, it took about ten seconds to dissipate all vibrations at full magnification; my RRS tripod – which, granted, weighs about a pound (a half-kilogram) more – stopped the shaking in about two seconds.
On the positive side, the feet on the CC-2461 are very well-made. It is very easy to switch from spiked feet to standard rubber feet; just twist them a few times. The rest of the tripod is also well-made, and it stands up well to the elements. I would be wary of using it in salt water, but lakes or streams will be no problem.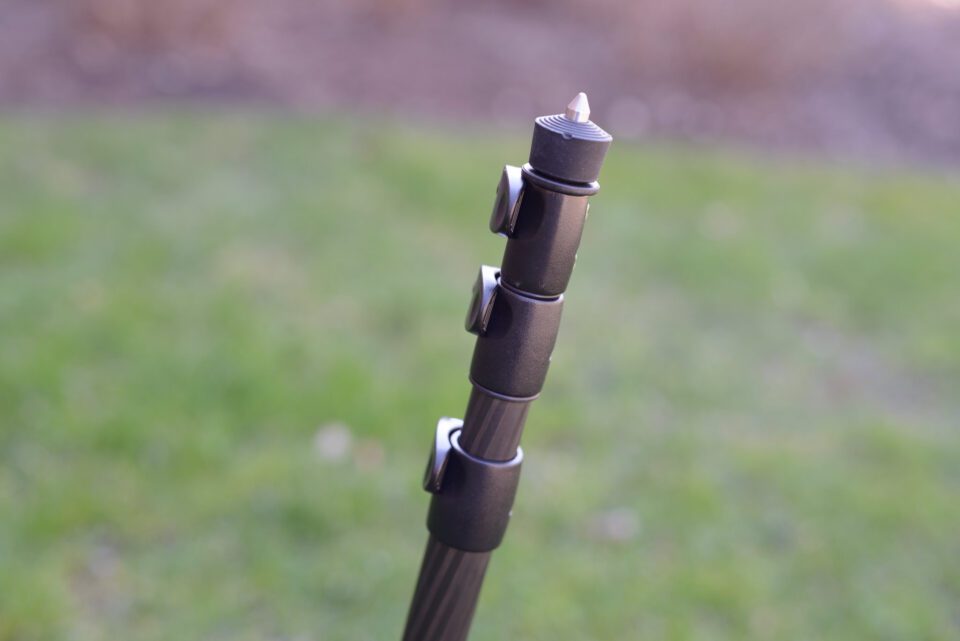 4) Recommendations
A low-end carbon fiber tripod like the Oben CC-2461 simply is not on the same playing field as a high-end Gitzo or RRS model. That's fine; it isn't meant to compete with those tripods. However, if you do purchase a carbon fiber tripod like the CC-2461, you likely will find yourself wanting something better in the long run. My recommendation is to stick with aluminum tripods until you make the plunge directly to a Gitzo or RRS tripod.
On the flip side, if you're looking for a good tripod head at this price, it is hard to find one sturdier than the BE-126T. High-end heads from RRS are still better, but they are several times more expensive; the BE-126T is more than enough for people with aluminum tripods in the $200-$300 range.
Tripods can be a tricky purchase. For a first-time buyer, it seems like anything above $100 would be a waste of money; surely the CC-2461 is more than enough. However, there is a reason why this tripod costs $400, and there is a reason why a RRS tripod costs $800. If you use a telephoto lens (especially 100mm and longer) or shoot in wind and moving water, this tripod doesn't cut it – and the same would be true even if the center column locked perfectly.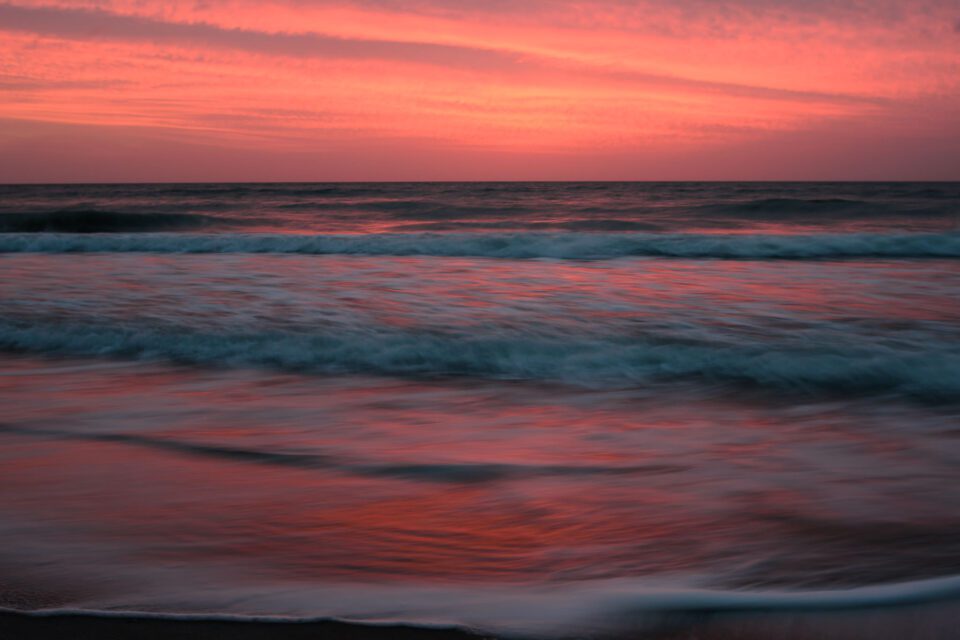 5) Conclusion
Although I don't recommend the Oben CC-2461 tripod, the BE-126T head is a good purchase at $130. Its main knob isn't perfect, but enough force locks this head more sturdily than I would have expected. Even pushing down with a long lens doesn't cause the head to creep; that is unusual at this price.
Since the tripod itself is not really worth purchasing, the ratings below only apply to the ballhead:
Auto Draft
Features

Build Quality

Handling

Value

Size and Weight

Stability
Photography Life Overall Rating