Recently during the filming of a safety video project for a client I needed to capture some video footage looking straight down on a machine in operation. In order to film the required footage I used one of my existing tripods, which can be configured in a non-adjustable, lateral position. It occurred to me as I was fiddling around with this existing tripod that it would have been much easier to get the required video footage if I had a tripod with a range of lateral movement, rather than just one lateral position at 90-degrees. Since I've been pleased thus far with my other Oben tripod (CC-2491), I decided to give the Oben CC-2361L lateral tripod a try since it met my key shooting criteria for tripods.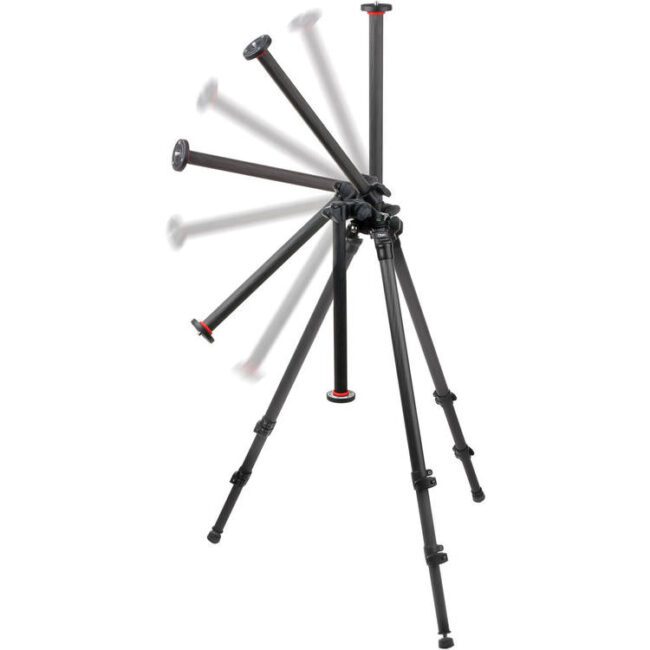 As many readers know I am very tripod averse and prefer to shoot hand-held whenever possible. In the past I've viewed tripods as a 'necessary evil' and have only used them for client work, or when shooting conditions made their use mandatory. For example, when using neutral density filters and shooting at very slow shutter speeds, or when doing multiple captures for HDR work.
Yup…I am a long time sufferer of 'tripodiphobia'. For those of you unfamiliar with the term here is its definition from Stirr's Canadian Anthology of Made-Up Words: tripodiphobia (tri-pod-i-pho-bi-a), n, photography, the irrational fear of using, or aversion to, a tripod.
I can't believe that I'm really writing this – but the Oben CC-2361L tripod was actually fun to use (gasp). I found that the range of lateral motion with the centre column sparked some creativity, causing me to look at the flowers and shrubs in our yard in a fresh way. Before I show you some of those images, here's my hands-on review of the Oben CC-2361L Lateral Tripod.
Load capacity
Given the video-related gear I typically use I need a tripod with a load capacity of at least 17 lbs. (7.7 Kg). The Oben CC-2361L is rated for 17.6 lbs (8 Kg). Obviously load capacity is based on the centre column being in the down position and not being extended laterally. When the centre column is fully extended in a lateral position simple physics would dictate that the amount of gear it can realistically support is decreased to a fair degree.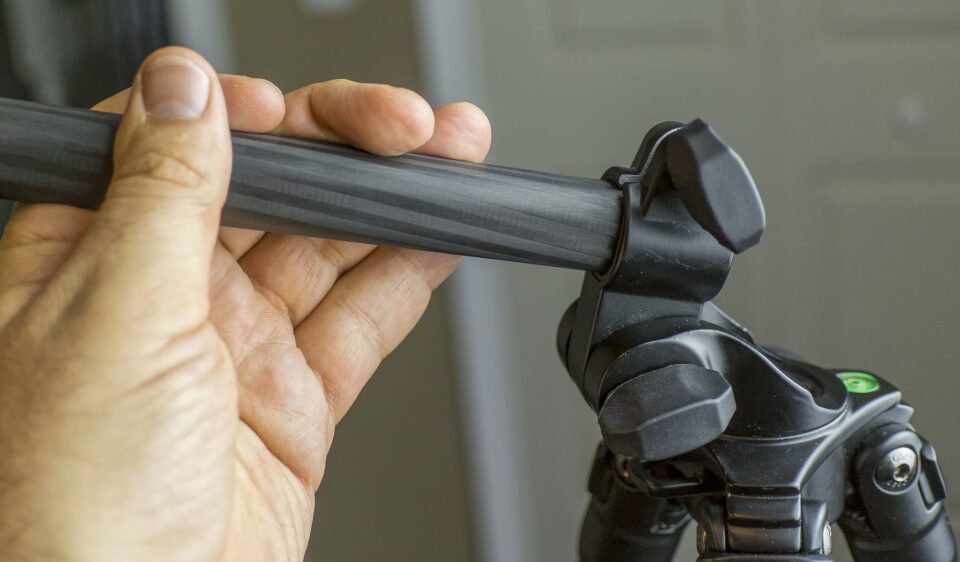 For the images in this article I used one of my Nikon 1 V2's, the Nikon CX 30-110mm f/3.8-5.6 VR zoom lens and a pair of Vello Auto-Focus Extension Tubes for Nikon 1. I also used the Vello IR remote for Nikon 1. In terms of a tripod head, I used the Manfrotto 327RC2 Joystick Head. The total weight of the camera, lens, tubes and joystick head was about 2.5 pounds (1150g). I had no difficulty framing my shots with this set-up with the centre column fully extended in a lateral position.
Based on my experience with the Oben CC-2361L I think that it should be able to capably handle small to mid-sized DSLRs with modestly sized lenses, M4/3 and other smaller cameras, when the centre column is fully extended laterally. Photographers who own larger, heavier full frame bodies and use heavier full frame lenses would likely be better served with a more heavy duty tripod.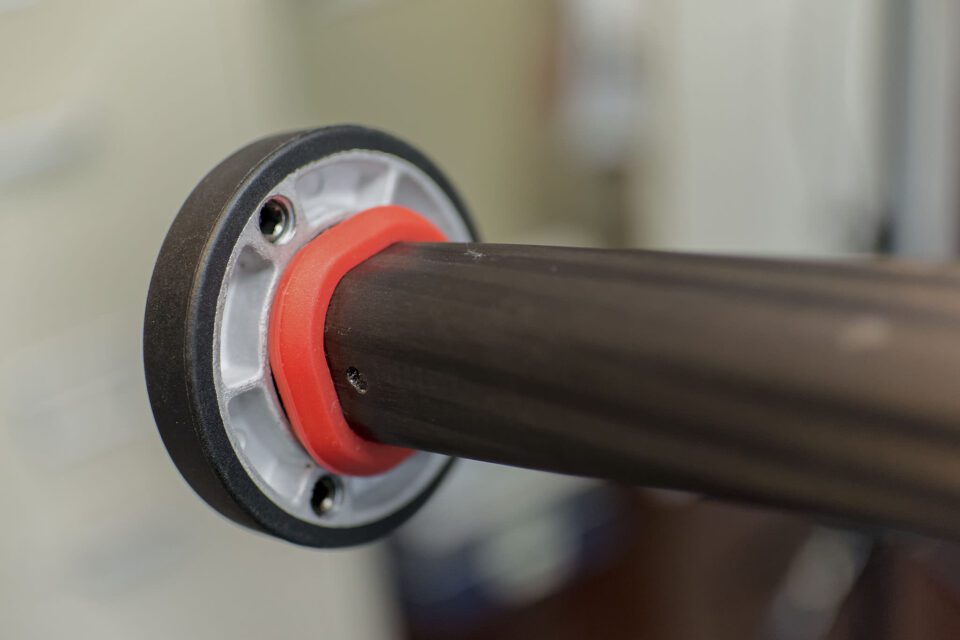 There is a bright red gasket underneath the tripod mounting head which should help cushion any mounted gear if the operator inadvertently loosens the tension on the centre column while it is in the up position and it suddenly drops.
Operating height
I'm a couple of inches under 6 feet tall (178 cm) so to work comfortably I need a tripod at least 53" (134.6 cm) in height without the centre column extended. One of my existing tripods is a smaller travel type. It is made of aluminum with 4 leg sections, incorporating twist locks. It is only 48 inches (122 cm) high and I've been finding it a bit too short to use comfortably for extended periods. Plus, the twist leg locks are inconvenient and too time consuming when I'm on-site doing client work.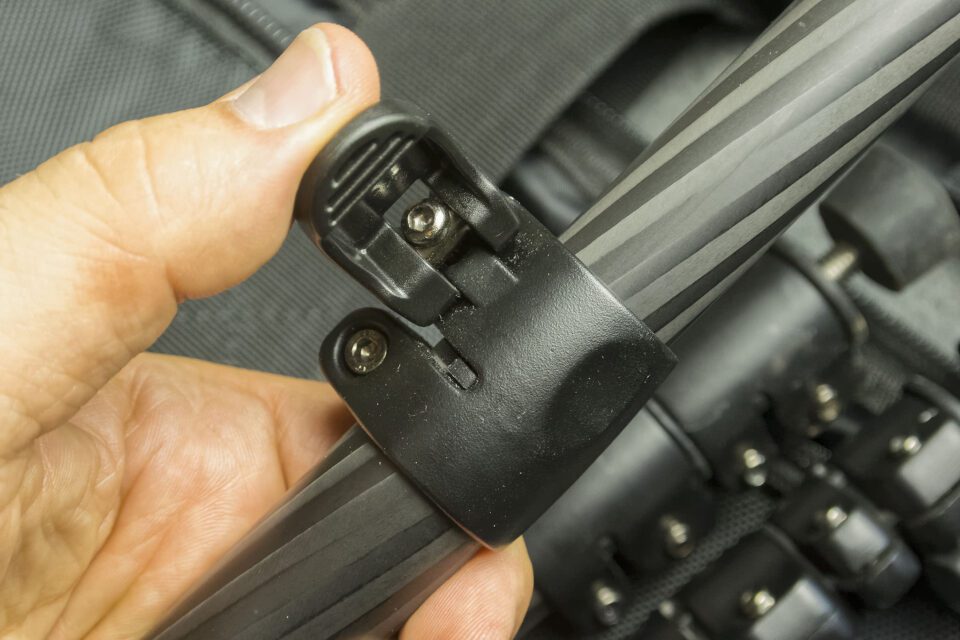 The Oben CC-2361L tripod meets my minimum height requirement of 53 inches (134.6 cm), and has more convenient flip-locks.
Weight and stability
I prefer to work with carbon fibre tripods as they are lighter to move around on location and also take less time to return to a stable position than do aluminum tripods when bumped. The CC-2361L tripod is made of carbon fibre and weighs 3.15 lbs. (1.43 Kg). I also like the three section design as it provides more stable support than does a 4-section tripod. The CC-2361L's folded length of 25.4 inches (64.5 cm) still makes it reasonably portable.
Operation and flexibility of use
Since I typically shoot both stills and video when on a client assignment, I need tripods that can do dual duty so I do not use tripods with centre braces. I often work in close quarters and my tripods need to have independent leg spreads so I can configure them to work around various obstructions and in narrow aisles. The Oben Cc-2361L has 3-position independent leg spreads (24, 55 or 80-degrees) as well as spiked/retractable feet, and does not have any centre bracing.
Pressing a button at the bottom of the centre column disengages the safety bolt and allows the column to be extended past the tripod chassis. When in this position, the column can tilt freely from its original 0-degree straight-up-and-down orientation, all the way to a 180-degree upside down position. The column can be locked in any angle in this range by simply tightening a knob on the chassis.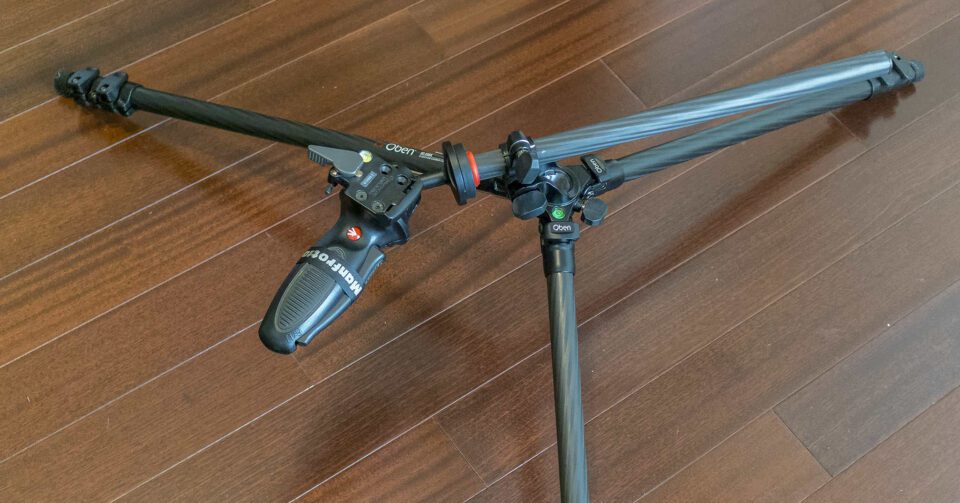 At times I need to shoot from very low angles. The Oben CC-2361L can be configured to a minimum height of 6.3 inches (16 cm) by raising the centre column completely, then locking it in the 90-degree lateral position. The 360-degree swivel can be locked by twisting another knob on the tripod chassis.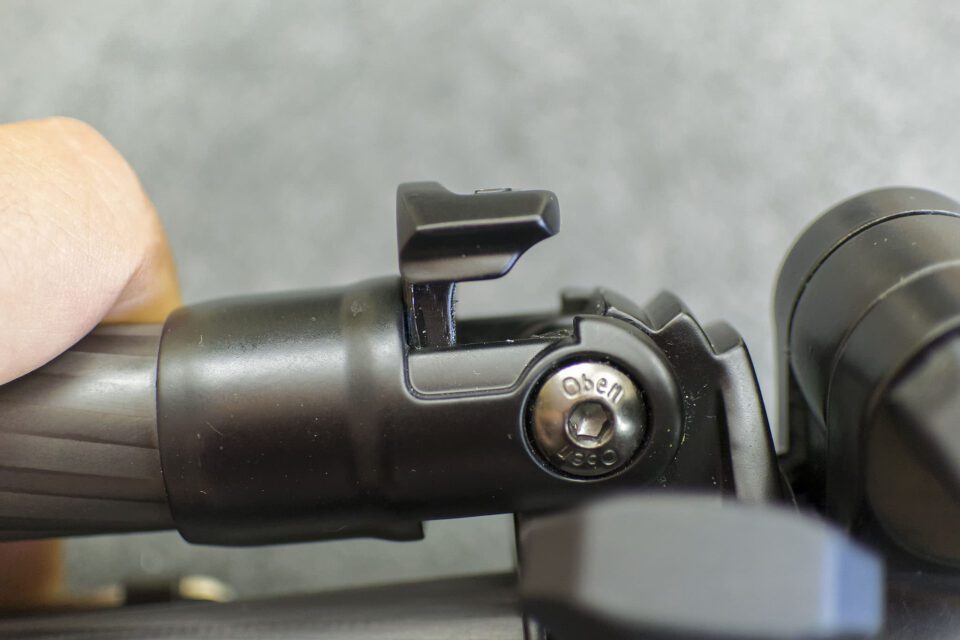 The angle of the legs is adjusted by simply pulling up on the angle locks, adjusting the leg to one of the three positions (24, 55 or 80-degrees) and pushing down on the angle lock. This may not be the most elegant of designs but it is functional and works well.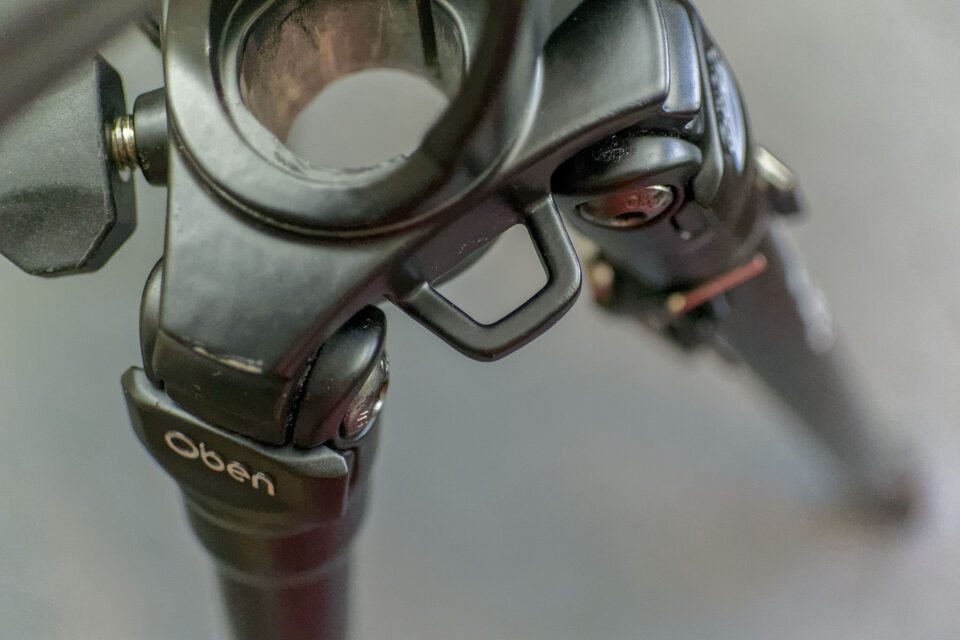 To help stabilize the tripod in windy conditions a solid cast aluminum loop has been built into the side of the chassis.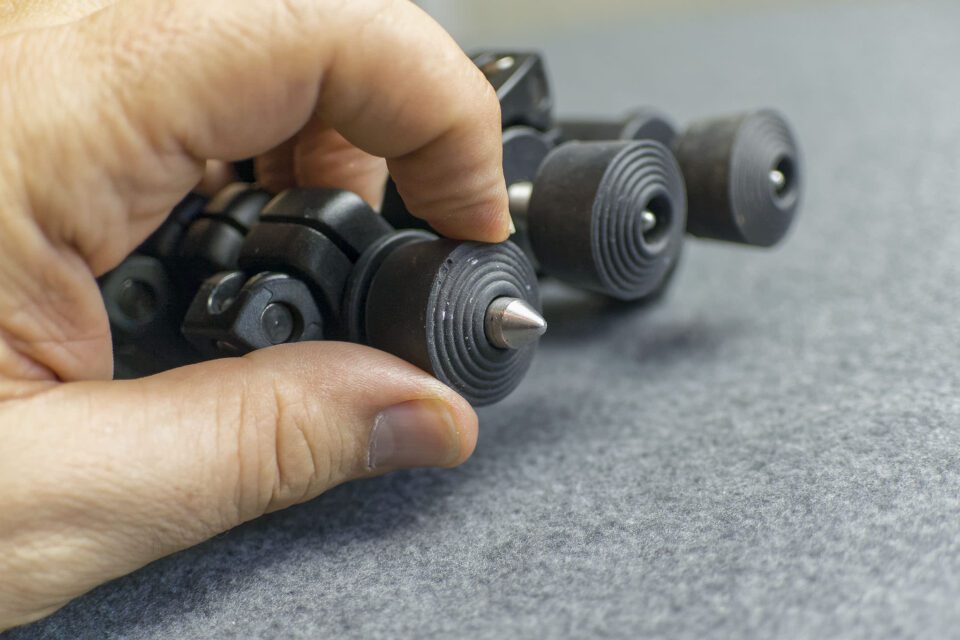 The legs have nicely contoured, rubber feet for a good grip on interior surfaces. The feet can be retracted to reveal spikes for outdoor shooting.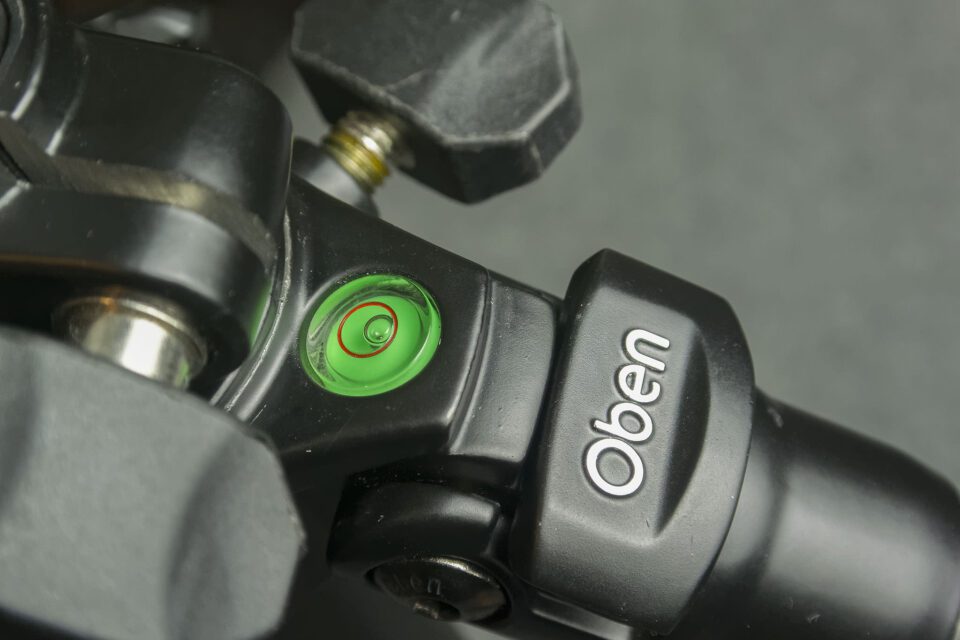 The chassis of the CC-2361L also features a bubble level.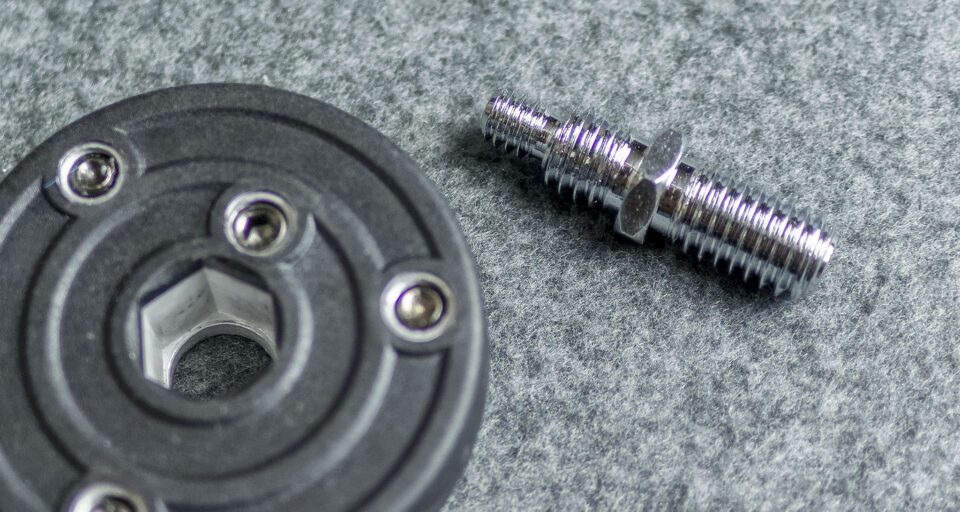 The tripod head attachment fitting features a reversible ¼"-20 and 3/8"-16 screw providing additional functionality. I really love the flexibility of the CC-2361L's 180-degree centre column lateral adjustment and 360-degree swivel. Some of the images in this article will demonstrate this capability.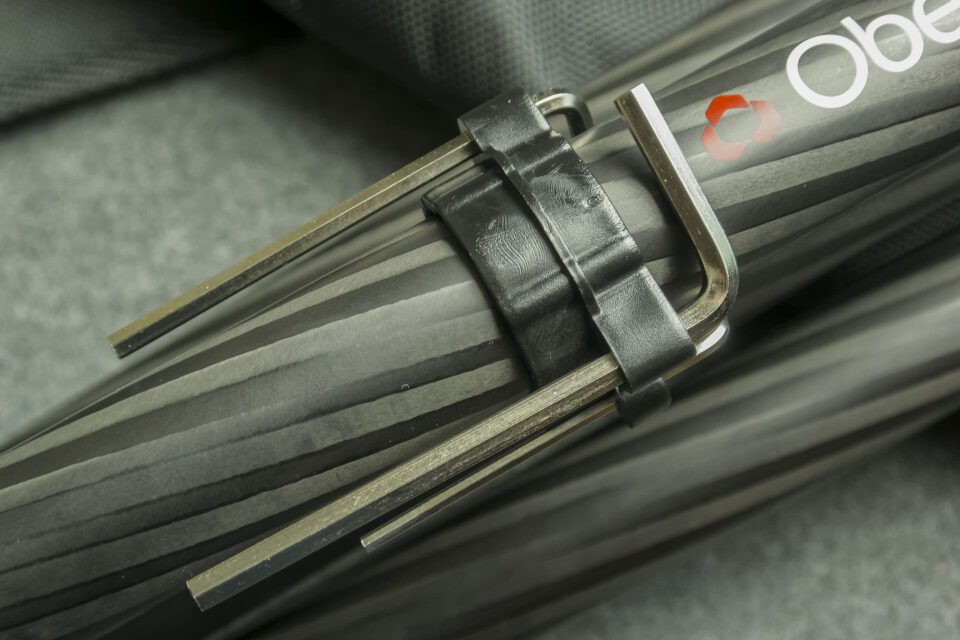 To keep the tripod properly tightened, the CC-2361L comes supplied with a set of 3 Allen wrenches that attach snuggly with a leg clip. The supplied operating manual is concise and easy to understand with both diagrams and written instructions.
When using the Oben CC-2361L with the centre column in the lateral position it is important to ensure that a proper leg spread is used to ensure that your camera and lens does not cause the tripod to become unbalanced and tip over.
Overall I was pleased with the construction and design of the Oben CC-2361L Lateral Tripod. I think it will jump to the front of the line in terms of becoming my primary tripod when needing to shoot in awkward situations, or when needing to capture video footage from a range of unique angles.
Given its good flexibility, the Oben CC-2361L tripod will appeal to a wide range of photographers but will be especially appealing to folks who do macro-type work.
A tripod is nothing more than a tool to help capture images so let's look at a selection of 10 photographs of various flowers and shrubs taken in my yard. After each you'll also see how the Oben CC-2361L was positioned to capture each image.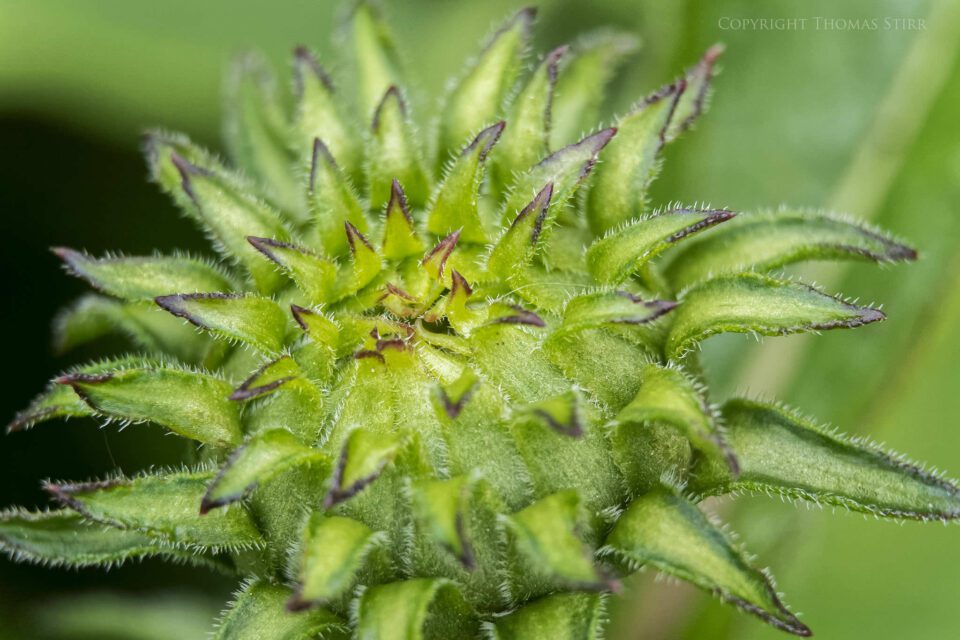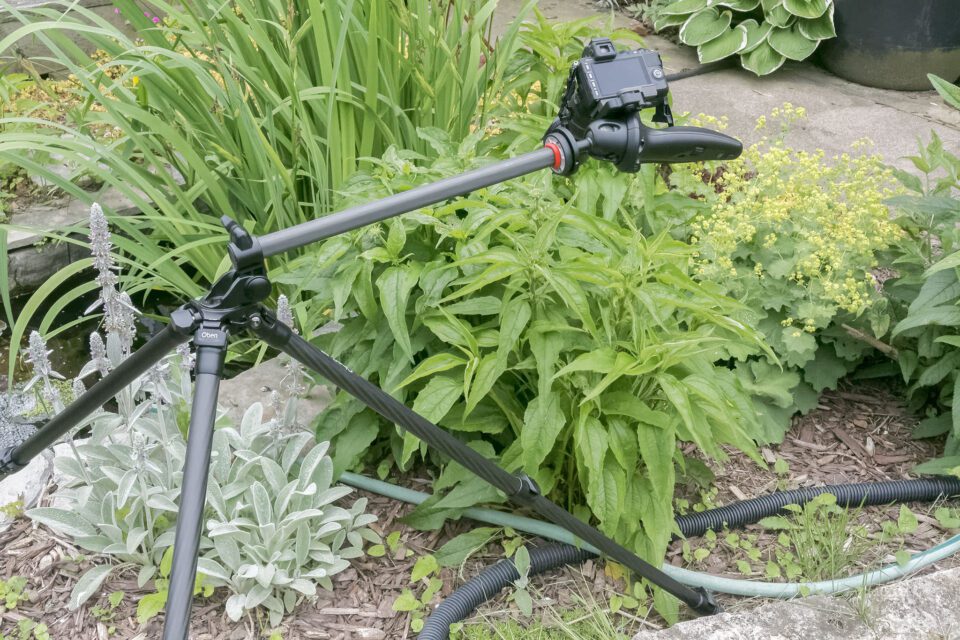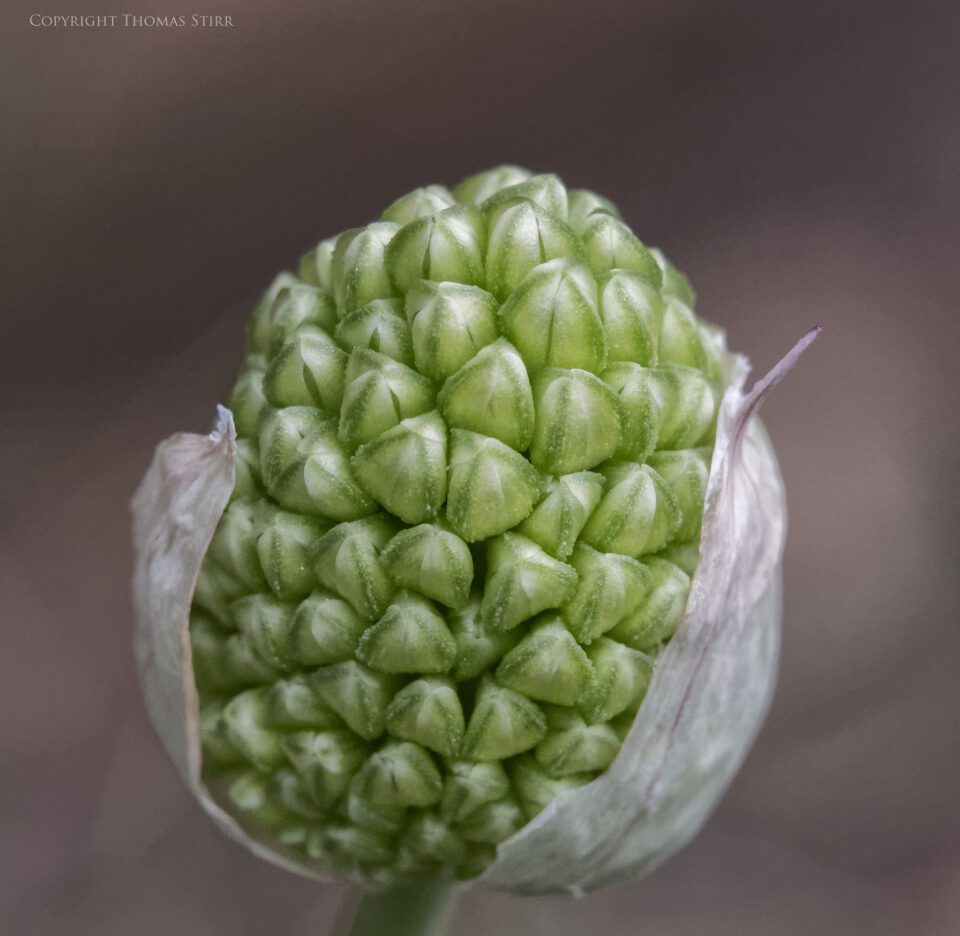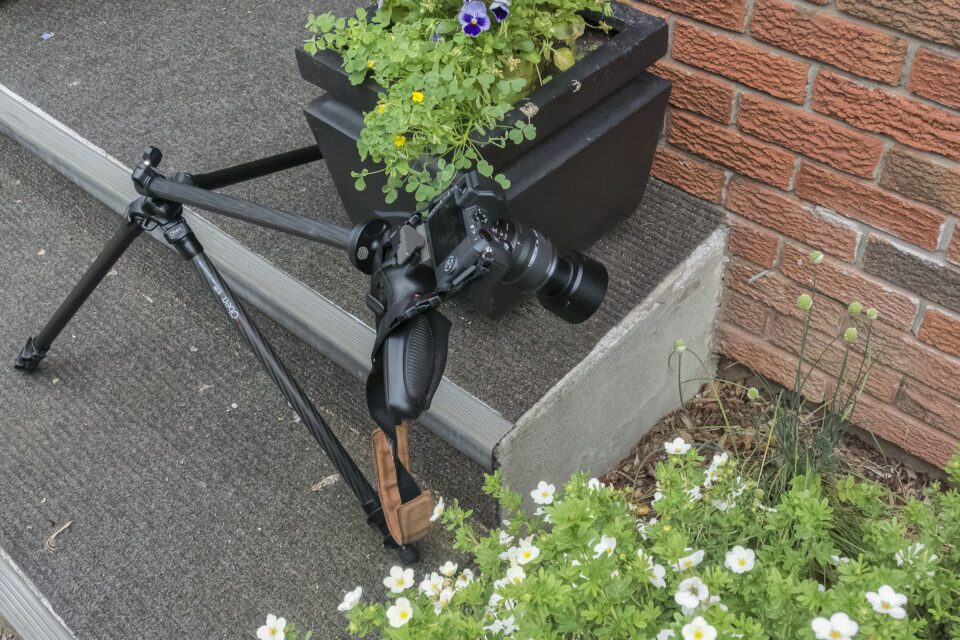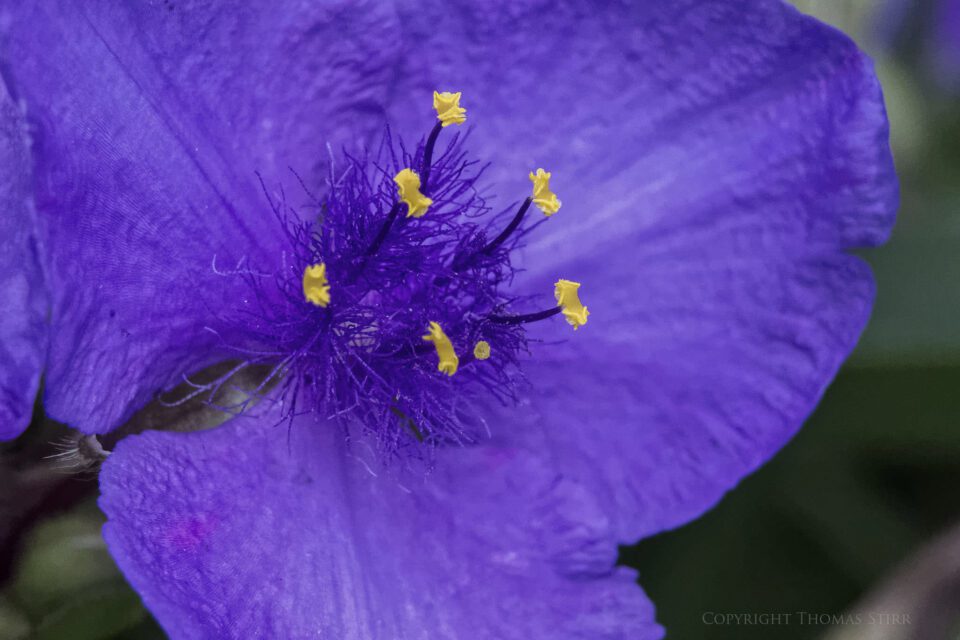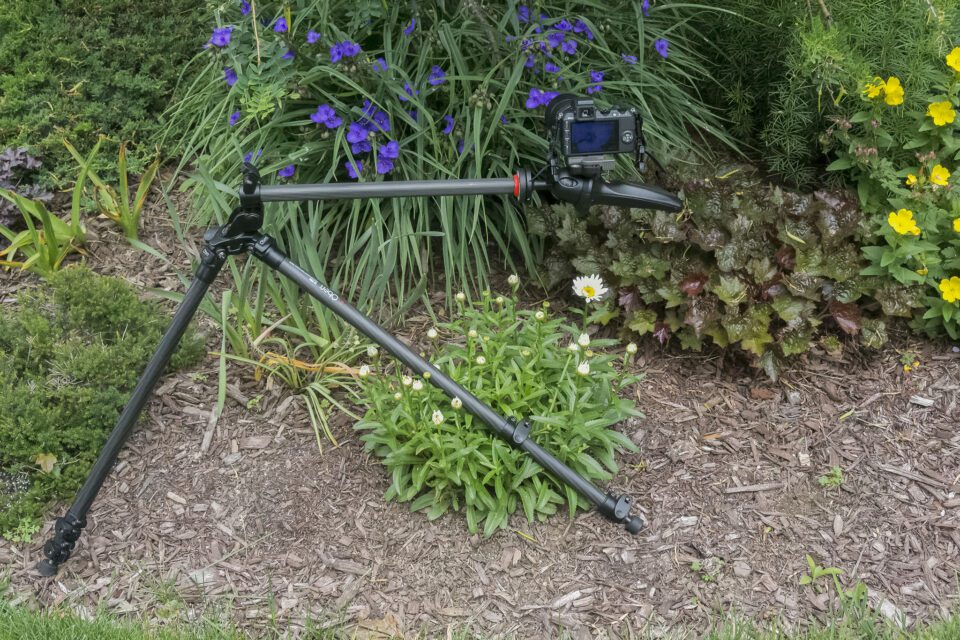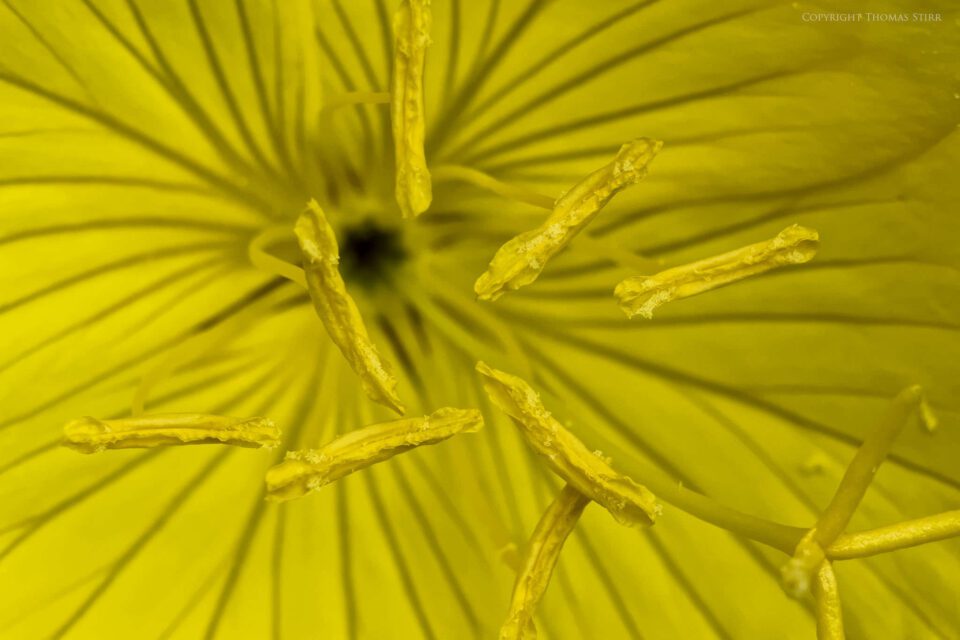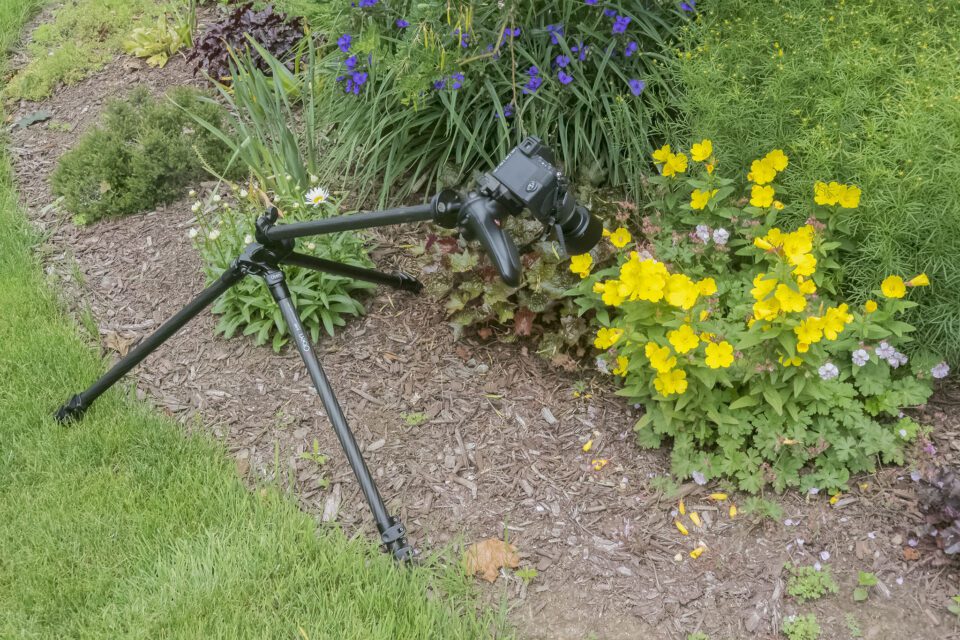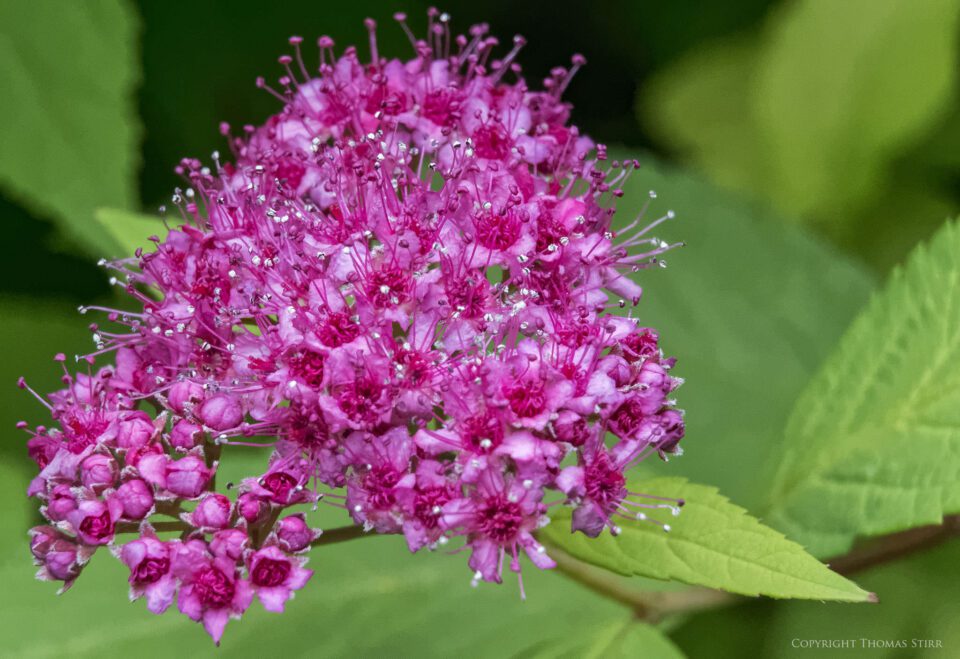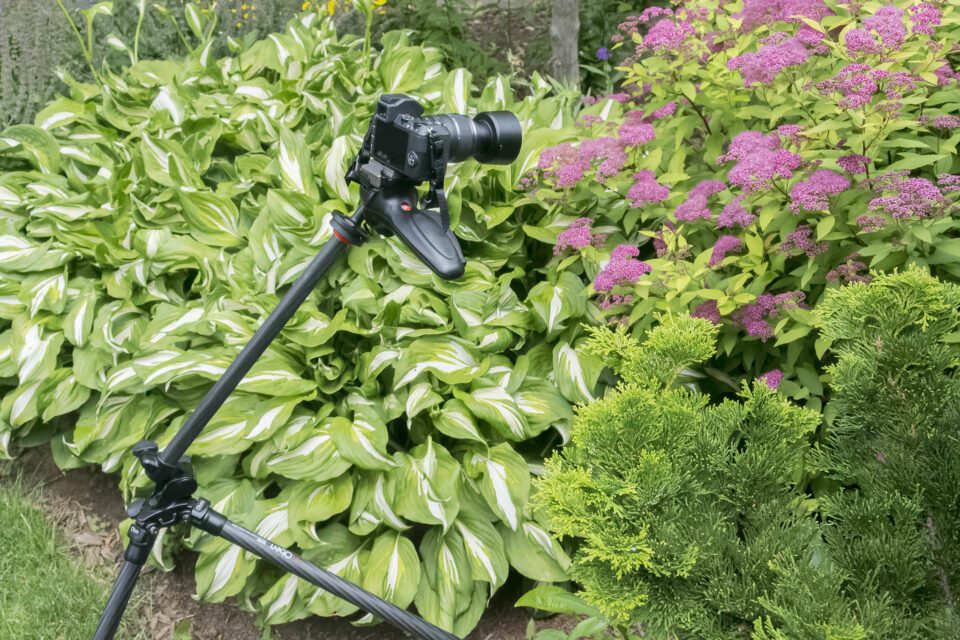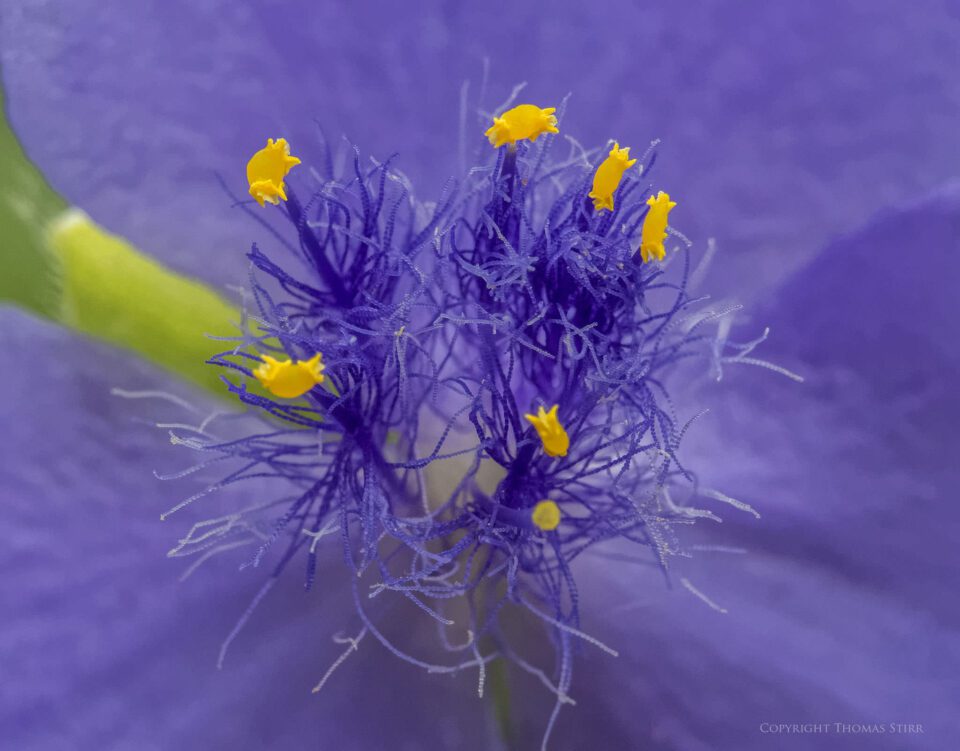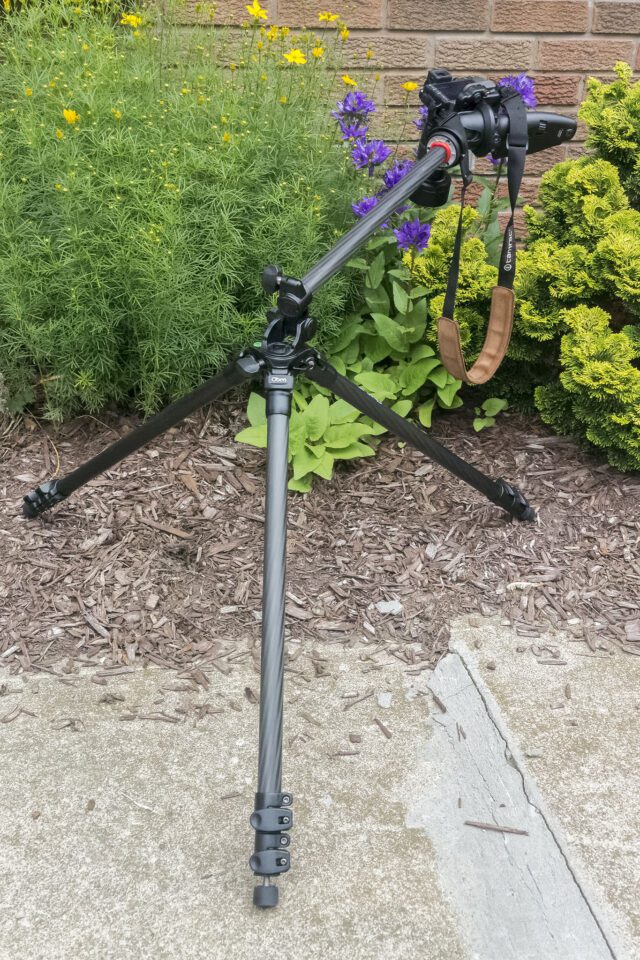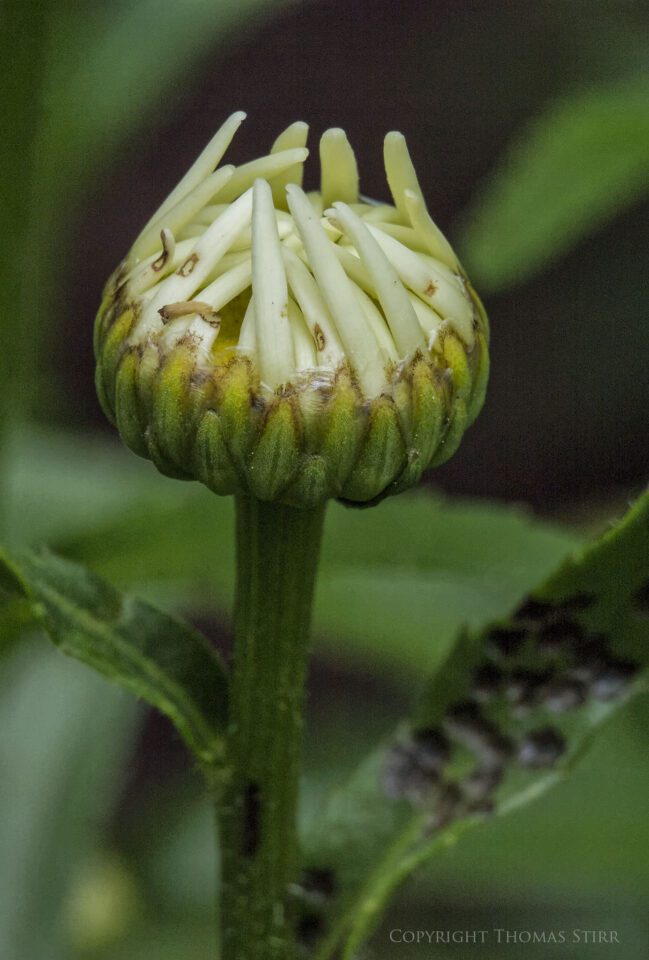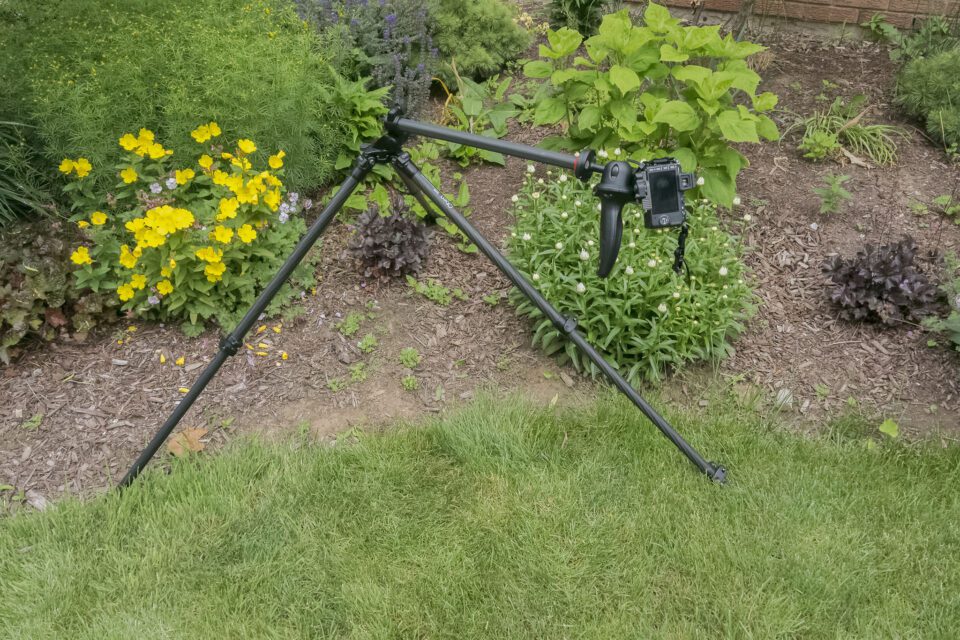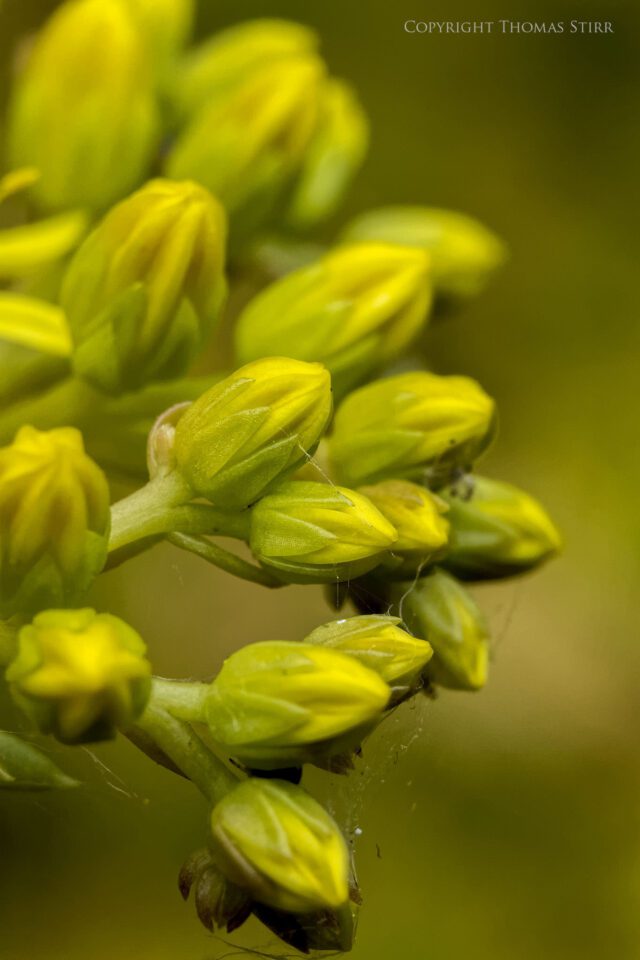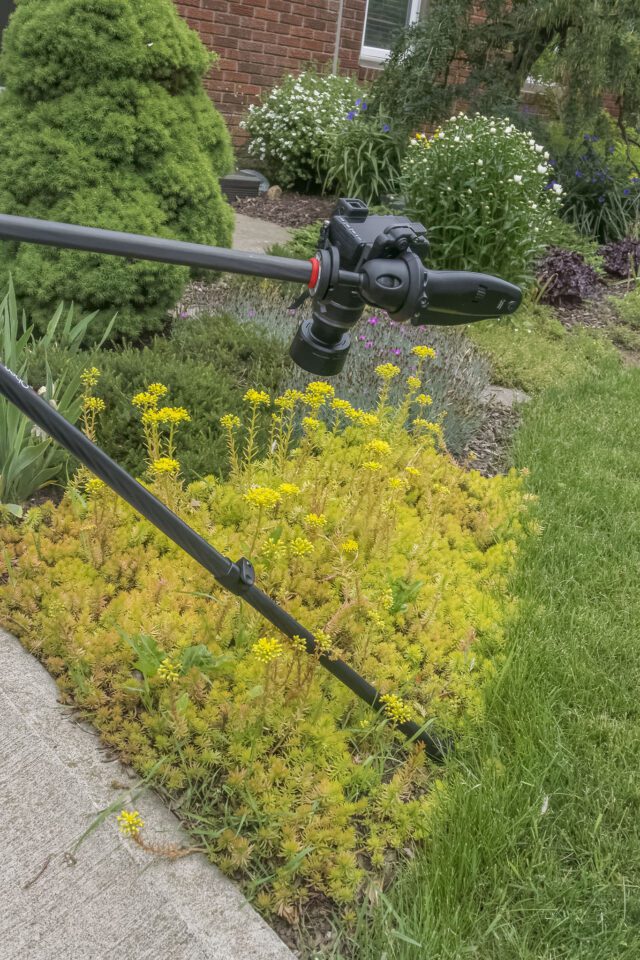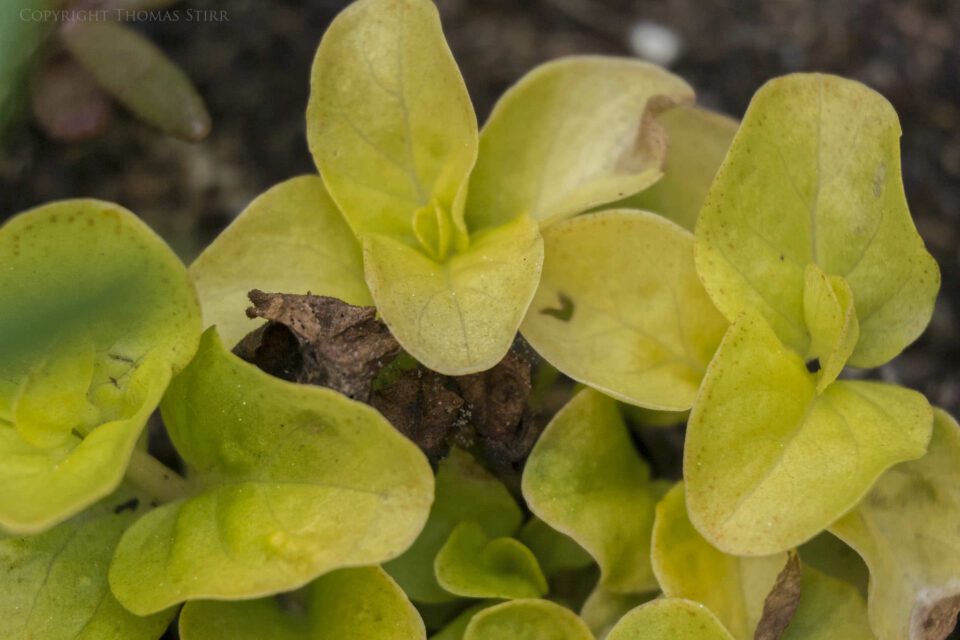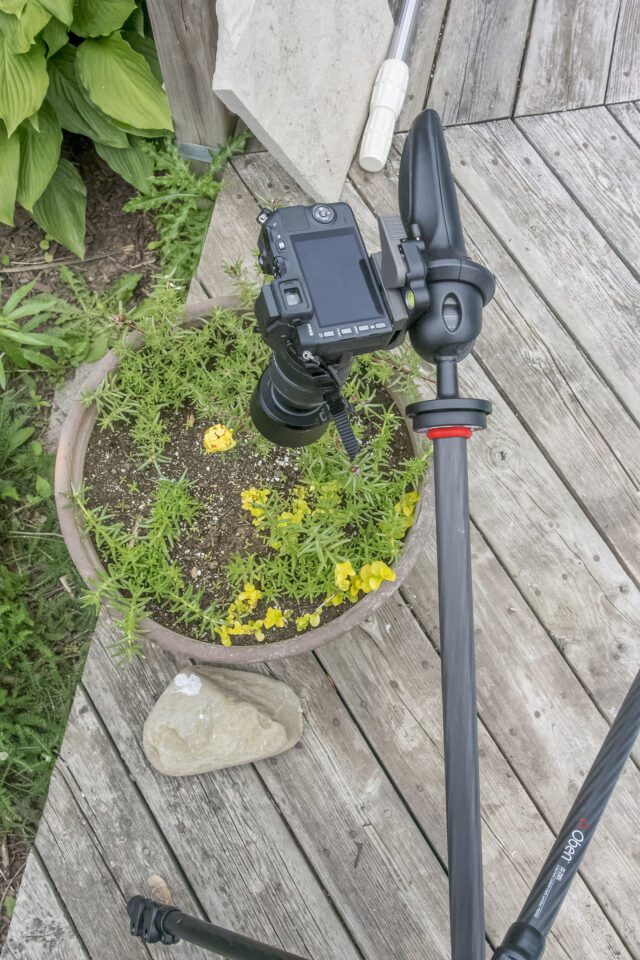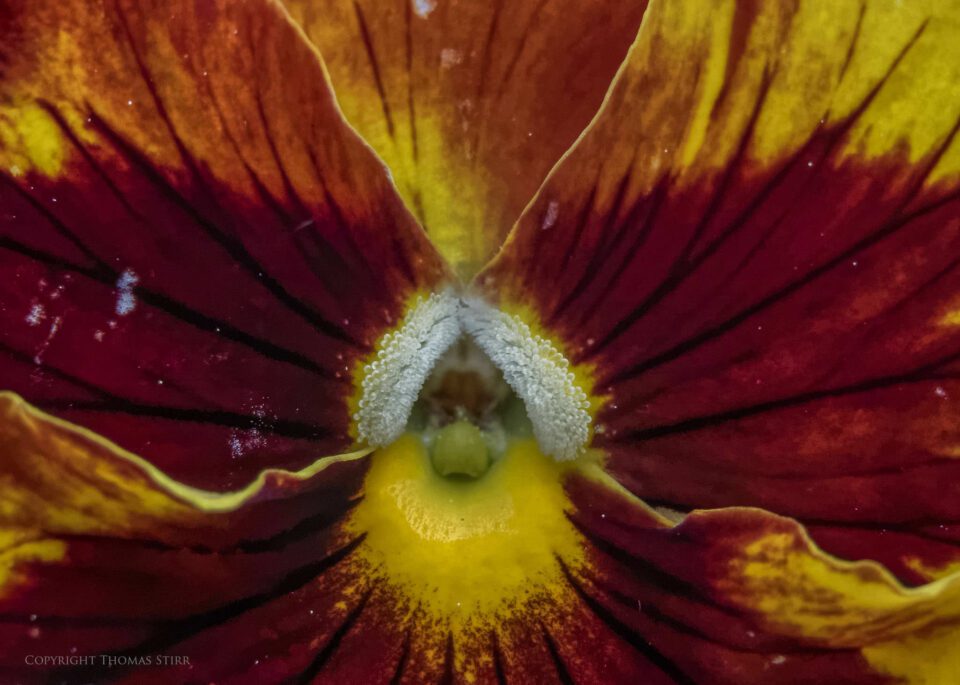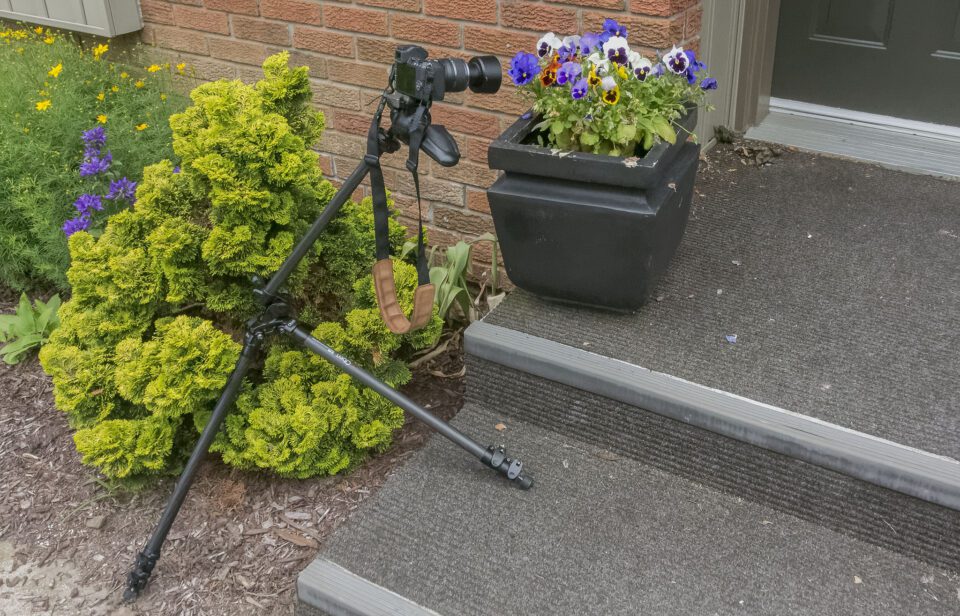 Technical Note: All images in this article were taken with a Nikon 1 V2, 1 Nikon 30-110 f/3.8-5.6 VR lens, Vello Auto-Focus Extension Tubes for Nikon 1 (10mm and 16mm tubes were used in tandem), and Vello IR Remote for Nikon 1. Images were produced from RAW files processed through DxO OpticsPro 10 including PRIME noise reduction. A DNG file was exported into CS6 and Nik Suite for additional adjustments as required.
Article and all images Copyright Thomas Stirr. All rights reserved. No use, duplication or adaptation of any kind is allowed without written consent.
Oben CC-2361L Lateral Tripod
Features

Build Quality

Handling

Value

Size and Weight

Packaging and Manual

Ease of Use

Stability
Photography Life Overall Rating