Nikon Z7 Review: Image Sensor
Although the Nikon Z7 has a very similar sensor as its bigger brother, the Nikon D850, its performance characteristics are slightly different in comparison, as you will see in the ISO performance and Camera Comparisons page of this review. Since Nikon incorporated phase detection pixels on the sensor of the Z7 (something the Nikon D850 does not have), they do have a negative effect on the overall image quality, but only by a very small, perhaps unnoticeable margin.
Due to the nature of phase detection pixels, the sensor is going to be potentially prone to some line pattern issues (which others have also referred to as "banding"). Unfortunately, this has become a normal thing to see on most modern mirrorless cameras with phase detection pixels, including full-frame cameras from Sony. Basically, when heavily underexposing in particular lighting conditions, or when shooting against very bright sources of light, the camera can exhibit visible lines in some parts of the image.
How bad is this issue? To be honest, having shot several thousand images with the Nikon Z7, I am yet to encounter an image where I notice any problems with line patterns / banding. While I was able to reproduce patterns of lines when shooting a test target in a dimly lit indoors environment, I have not seen a single image that I shot in the real world where banding was a problem, even when I had to really recover a lot of shadow detail. Take a look at the below image of the Monastery in Petra that I captured before sunrise: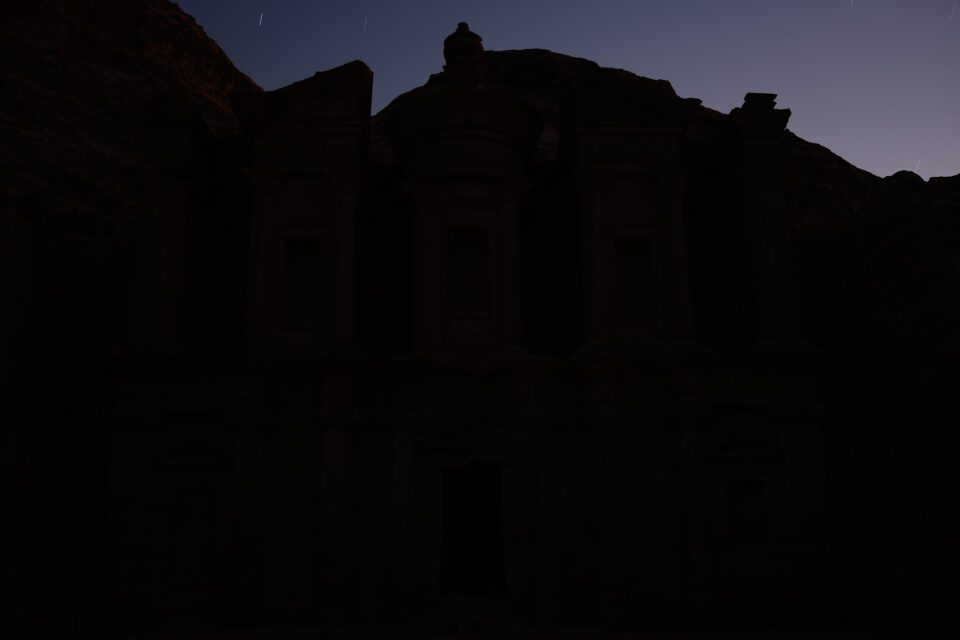 I wanted to see how much I could push my post-processing to recover as much detail as possible from the above shot. I imported the image into Lightroom, pushed my exposure exactly 4.5 stops (anything above that was overexposing the sky), then dialed in shadow recovery on top of that to bring out the shadows even more. In total, the shadow areas (which is most of the image) received 5+ stops of light, probably even more. Here is the final image, after a few additional tweaks in Lightroom: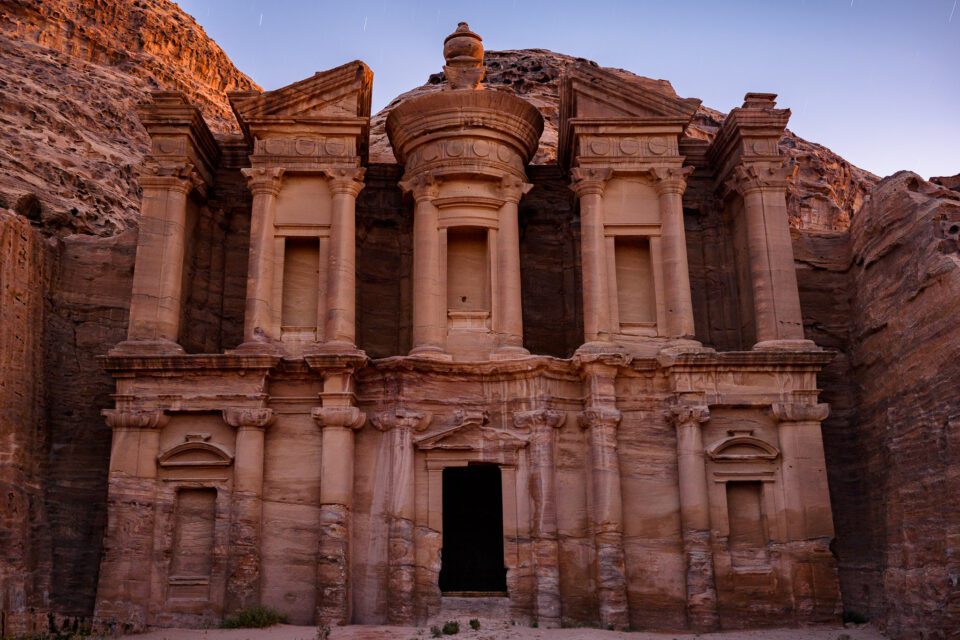 Can you see any banding issues? Because I can't, even when I zoom in 100% on this image.
To see if I could try pushing exposure even further, I decided to run a small experiment – severely underexpose an image by over 6 stops and see if I could get banding to show up in an image after I perform over 6 stops of total recovery. Here is the image candidate: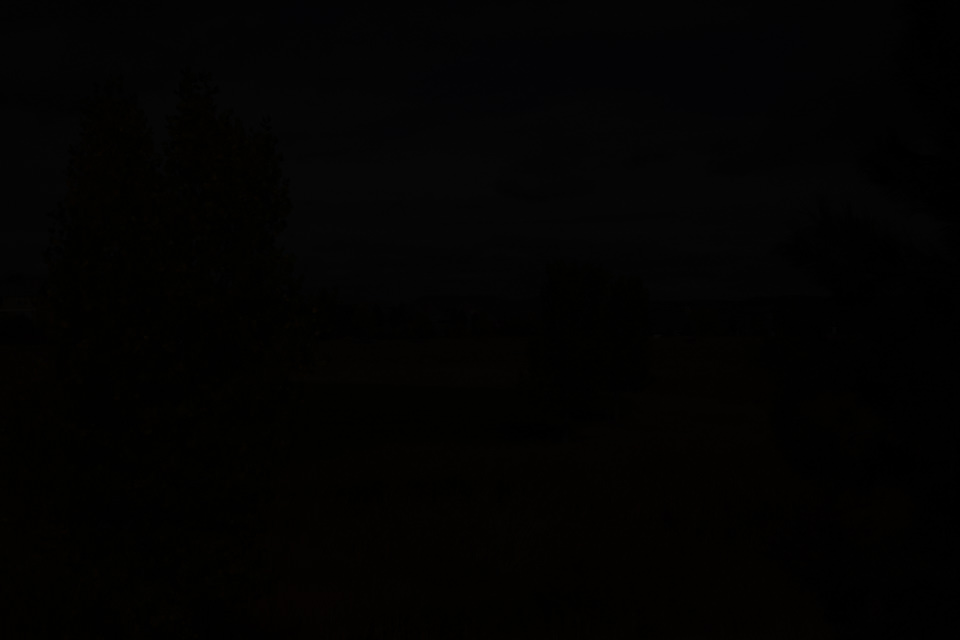 I imported the image into Lightroom, recovered it by a total of 5 stops (maximum value), then exported a TIFF file that I then recovered by another two stops. Yes, ridiculous, and something I would never ever do in real life! Here is the final result: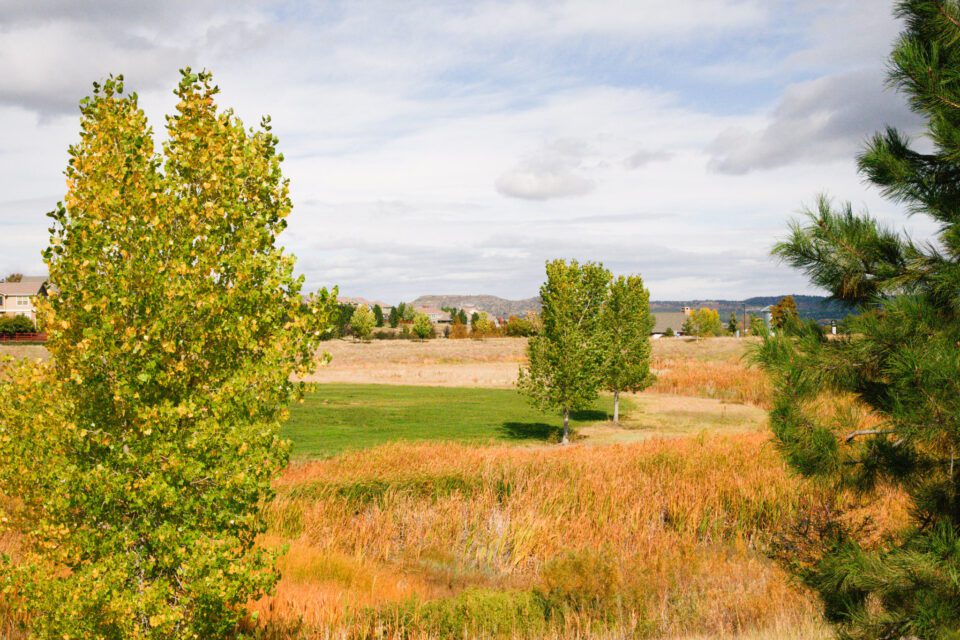 Aside from some noise artifacts (which is normal to see after 7! stops of recovery), I don't see any banding issues, whatsoever. For those who want to do some pixel peeping, here is a 100% crop from the above image:
What does this mean? Basically, the banding issue is something you will only see under some particular lighting conditions and extremely low light environments. If you are a portrait or a concert photographer who shoots a lot in low-light indoor environments, you might want to look into this a bit more to see if your images could be affected (I still doubt it), but for everyone else, it is not an issue to worry about.
Back in 2019 we wrote a detailed article about the Nikon Z banding issues, where we covered the subject in much more detail if you are interested in finding out more.
Overall, the Nikon Z7 has one of the best imaging sensors on the market today. 45 megapixels is enough for practically anything, and when combined with the Z7's excellent dynamic range, the image quality you can get is fantastic. It's going to be much more limited by things like lenses, tripods, and your own technique than any flaws with the Z7.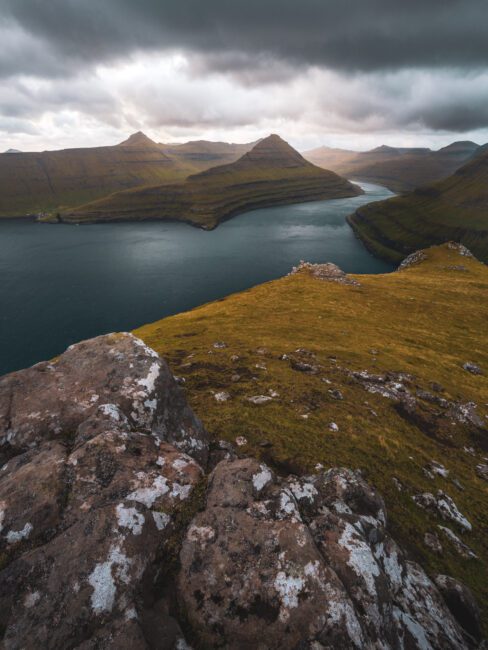 On the next page of this review, we'll take a look at a way to improve your image quality even further with the Z7's focus stacking feature.