Nikon Z7 II for Landscape Photography
How much image quality can you get with the Z7 II in ideal conditions? That's the question we're answering on this page of the review.
After all, the Z7 II has a close competitor in the Z6 II, which is largely the same camera but with a lower resolution sensor (24 rather than 45 megapixels) and a higher base ISO (100 rather than 64). If those two features don't matter to you, you might as well save some money and get the Z6 II instead of the Z7 II.
However, for certain genres of photography – especially photographing landscapes and architecture – you're likely to be on a tripod and capable of capturing very high levels of detail. If that's the case for you, the right lenses and photographic technique will lead to some exceptional image quality on the Z7 II, taking advantage of the high resolution and low base ISO. In short, this camera is capable of huge prints with great detail if you do everything else right.
Let's start by looking at resolution and what it takes to get photos with maximum detail.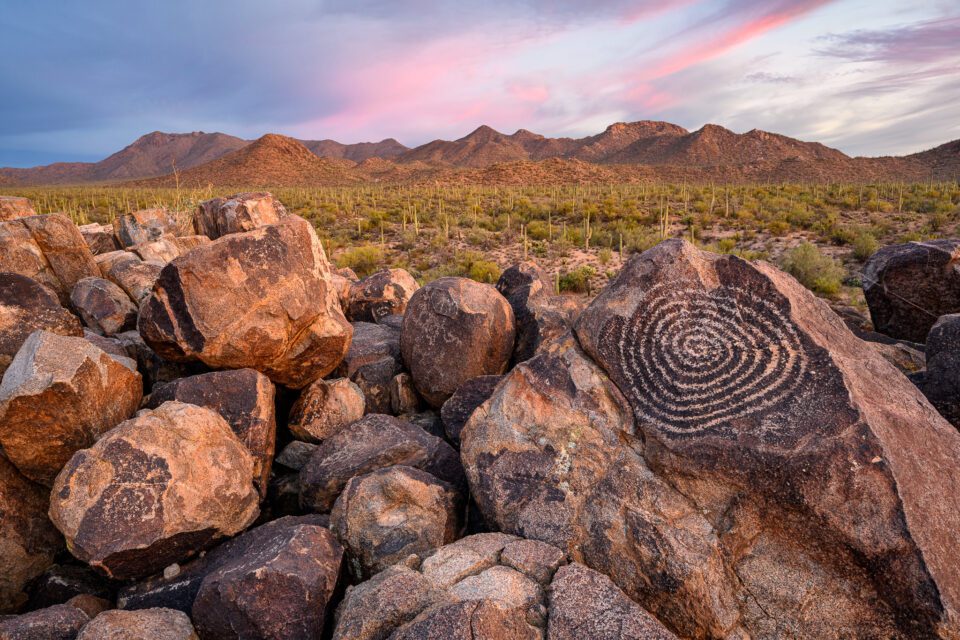 Sensor Resolution
The Nikon Z7 II has a high-resolution 45.7-megapixel sensor without an anti-aliasing filter, able to capture remarkable levels of detail. However, it's not just Nikon that has raised the resolution bar so high. Every major competitor of the Nikon Z7 II has a similar or greater resolution. The Canon EOS R5 has 45 megapixels; the Panasonic S1R has 47; the Sony A7r IV has 60.
These cameras are all within the same range, and even Sony's higher resolution is going to be difficult to notice under real-world conditions (representing a linear resolution increase of 15% on each side – just on the edge of what our eyes can see). Of the four cameras, only the Canon has an anti-aliasing filter, and even that is a new type of AA filter that doesn't visibly lower image detail.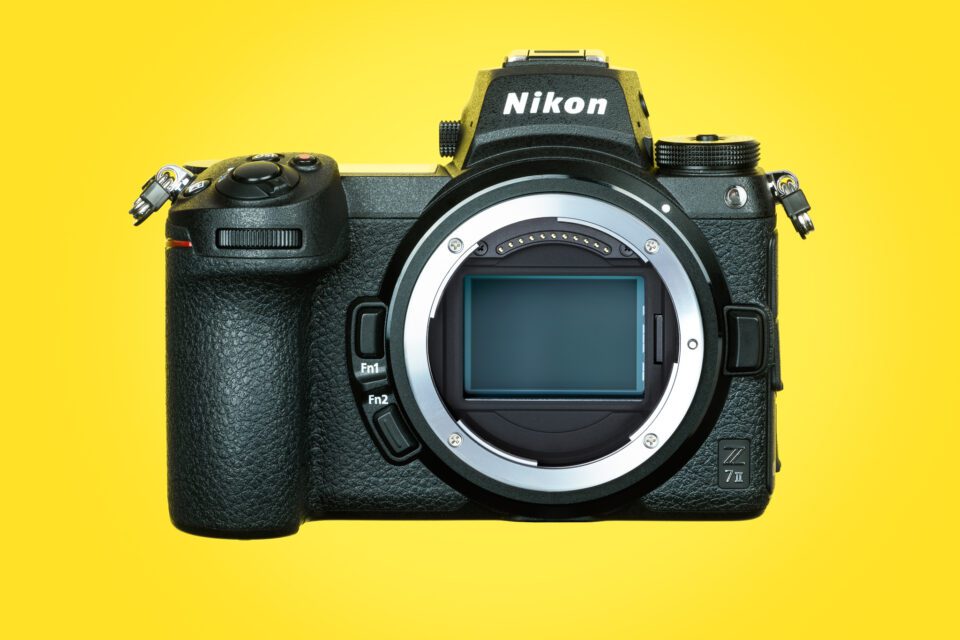 In short, the Z7 II can capture extraordinary detail – and so can its competitors – which is exactly what landscape photographers would want. The resolution you can get is limited more by your lenses and technique than the camera itself. (The same is true of the older generation Z7, which has the same resolution as the Z7 II and is capable of equally detailed images.)
If you're trying to decide between the 45 megapixel Z7 II or the lower resolution Z6 II, here's a comparison between the level of detail you can expect to see with each under optimal conditions. Click for full size: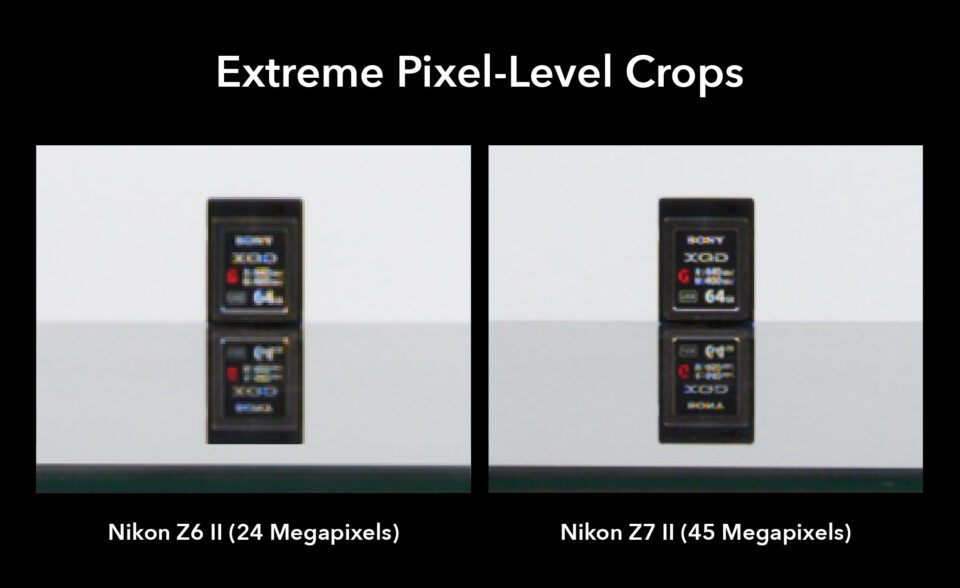 If you click the image on a desktop browser, these crops might be about 8 inches wide on your screen apiece. At that point, it's like looking at a whopping 15 × 22.5 foot print! That's 4.57 × 6.86 meters – much bigger than any typical printer can print.
Granted, you don't need to print 22 feet wide in order to tell that the 45-megapixel shot has more detail, but as the prints get smaller and smaller, the differences become increasingly subtle. The point where it is practically indistinguishable is about 16×24 inches or smaller, and that's assuming you're viewing the two prints side by side and straining your eyes.
On top of that, you need to get a lot of other things right before you start to make the most of the Z7 II's extraordinary resolution. For example:
Your camera is on a stable platform
The shutter speed is fast enough to eliminate unwanted motion blur
The ISO is at or near base value
Your focus is perfect
You're using a high quality lens
The aperture is at a "sweet spot" without excessive aberrations or diffraction
You've enabled shutter delay mode, and potentially the electronic shutter, to minimize shutter shock
If you don't do at least most of those things correctly, you might as well save the money and get a lower resolution camera in the first place. Some photographers even prefer lower resolution in the first place due to smaller file sizes, although we generally don't subscribe to that interpretation due to the inexpensive hard drives these days.
Regardless, you can read more about maximizing your image quality here if you want to make sure you're getting the most out of the Z7 II. However, at a certain point, it's better to put that attention toward things like light and composition instead of eking out microscopic differences in detail.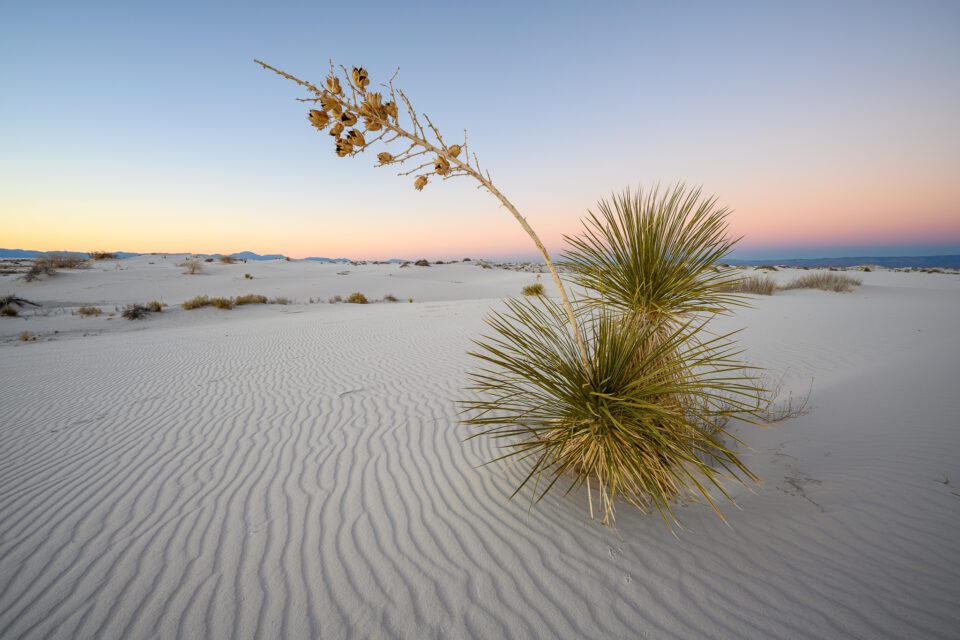 Dynamic Range
Resolution is not the only factor in image quality that matters. Particularly for landscape photographers and architectural photographers working in high contrast environments, a camera's dynamic range is also of utmost importance.
In high contrast environments, such as sunrise and sunset, you'll often need to use negative exposure compensation and take photos that appear a bit too dark, in order to avoid clipping any highlights. You could take an HDR or image average to improve that shadow detail, but it's not always something we think about or have time to do in the field. So, dynamic range/shadow recovery is a critical factor when choosing a camera for landscape photography.
How does the Nikon Z7 II compare? Thanks to the class-leading base ISO of 64 rather than base ISO 100, the Z7 II has extraordinary dynamic range and is capable of recovering shadows better than any other full-frame camera on the market. Only the Nikon D850 and Nikon Z7, which have the same base ISO 64, match its performance. (Medium format cameras exceed it, but by less than you may think.)
Here are two 100% crops, with the image on the left from the Z7 and the image on the right from the Z7 II. Both of these images were underexposed by five stops at base ISO 64, then recovered using Adobe Lightroom's exposure slider. If you click the images, you can see them full size and swap between them:
There are no meaningful differences here at all. The Z7 and Z7 II have the same dynamic range performance.
If you're wondering about the amount of shadow recovery here, the out-of-camera images looked like this (same 100% crop):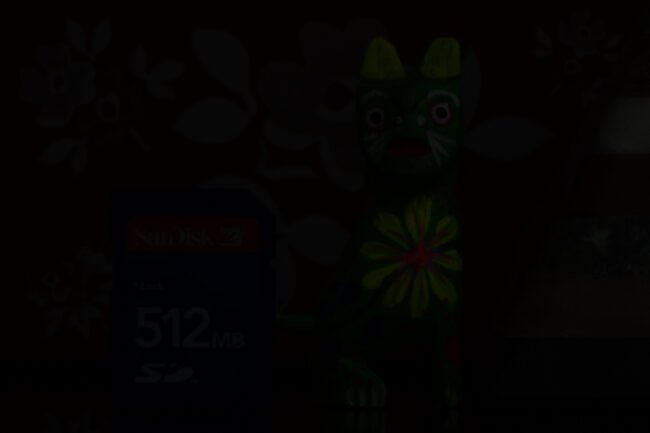 In the past, we directly compared the prior Z7's dynamic range against competing cameras like the Panasonic S1R and Sony A7r IV. The Nikon Z7 came out slightly ahead back then thanks to base ISO 64, and the Z7 II is the same way now.
That said, almost all full-frame cameras today have excellent dynamic range, and the Z7 II's benefits over the competition are still relatively minor. However, if you shoot a lot of high-contrast scenes, you'll be glad you have those benefits when you're editing the Z7 II's images. The files from this camera are exceedingly flexible. (Though once you leave base ISO, the Z7 II is no better in this regard compared to other cameras on the market.)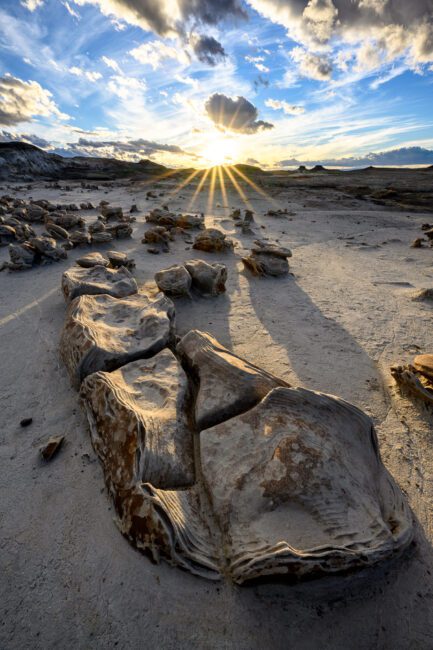 AF-S Focusing Characteristics
Nikon's Z-series cameras so far have been excellent for single-servo (AF-S) autofocus, and the Z7 II is no exception. Single-servo autofocus is fast and highly accurate with the Z7 II – even more accurate than Nikon's DSLRs in live view.
We've mentioned this a few times before, but the Z series is the first camera system we've used at Photography Life which allows us to use autofocus when testing lenses in the lab. On other camera systems, we need to switch to manual focus and use a macro rail to move the camera forward or backward centimeters or millimeters at a time in order to find the sharpest focus. It's pretty amazing to use the Z cameras by comparison.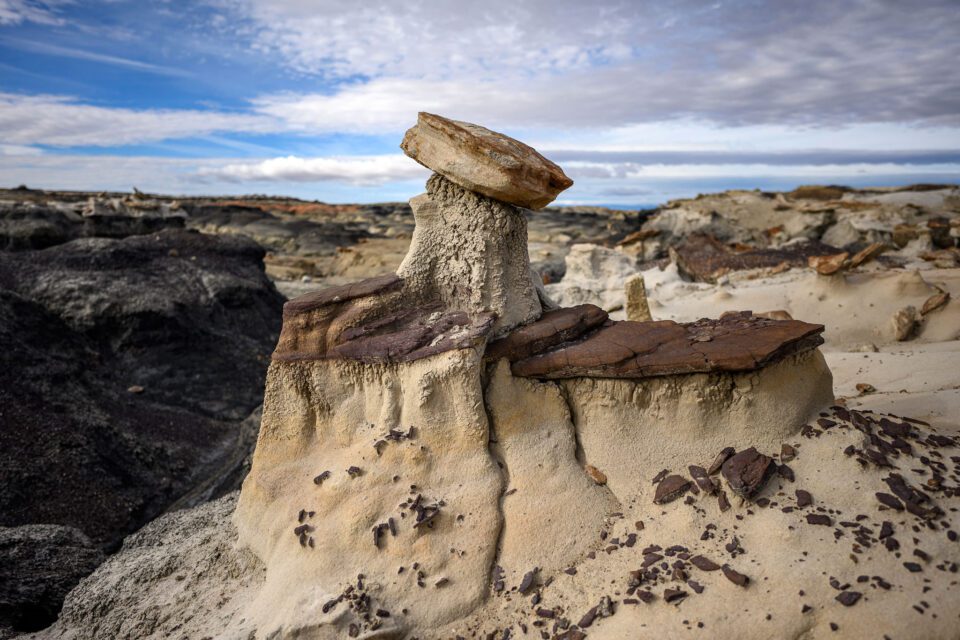 As with Nikon's other Z-series cameras so far, the focusing accuracy and speed on the Z7 II are slightly better when using native Z lenses rather than adapting lenses via the FTZ adapter. However, a trick you can use with the FTZ adapter is to magnify live view prior to autofocusing, which engages the contrast-detect system on the Z7 II and makes for more accurate focus with adapted lenses.
One annoying issue on the early Z-series cameras was that the focusing distance would reset to (roughly) infinity each time the camera was turned off and back on. The Z7 II fixes this by offering a "Save Focus Position" option in the Setup Menu. Nikon has also added this feature to its other Z-series cameras via a recent firmware update.
As for low-light performance, if it gets dark enough out, the Z7 II's "Low Light AF" will start to engage. This feature uses longer shutter speeds to gather more light, creating a brighter image preview in order to help the autofocus system lock on in dark environments. The downside is that it can take quite a bit of time to focus when using the low-light AF feature, and the image preview becomes quite laggy as a result of the longer shutter speeds. Still, it beats not being able to autofocus at all.
On paper, the Nikon Z7 II's low light AF rating of -4 EV with an f/2 lens is good but not class-leading. In practice, we found that the Z7 II would focus down to -5.5 EV conditions if the subject had enough contrast.
In terms of the Nikon Z7 II's firmware version 1.20, Nikon claims an improvement in low light focusing. We found a slight improvement in the autofocus speed in most cases when Low Light AF engages (about a 20% improvement on average). Also, the Z7 II with firmware 1.20 did not engage Low Light AF as readily as it did previously. This is good, because Low Light AF is slower than the standard autofocus system. However, the new firmware did not affect the dimmest environment in which the Z7 II can focus; in our tests, both before and after, it was a -5.5 EV environment.
Side by side against the previous generation Nikon Z7, both of them running the newest firmware, there are not many differences in AF-S focusing performance. The Z7 II's Low Light AF was a bit faster at times, but overall AF accuracy was the same, and our test's -5.5 EV low light limit was identical.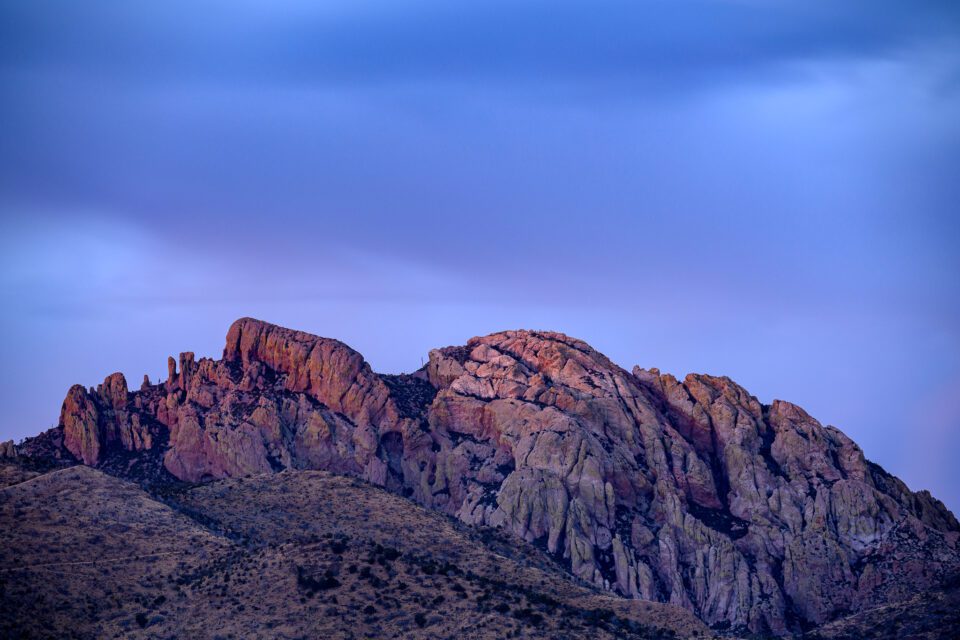 Other Features
The Nikon Z7 II has a myriad of features tailored to landscape photography, aside from the obvious things like the high-resolution sensor and base ISO 64. One of the major features is focus shift shooting, something that many landscape photographers will find helpful for photographing nonmoving landscapes from a tripod.
With this feature enabled, the Z7 II will automatically take a series of images at different focusing distances, from foreground to background. Then, in post-processing, you can combine the sharpest parts of each photo together in order to create a complete focus stack.
The Z7 II's implementation of focus stacking isn't perfect. One issue is that your focusing distance doesn't reset after the stack, so you need to remember to reset it manually, or any subsequent stacks you take will have a blurry foreground. Another issue is with the "focus step width" setting. While it works perfectly fine for landscapes (for which we recommend a focus step width of about 3), macro photographers who hope to use this feature may be disappointed. When you're at high magnifications, even a focus step width of 1 still leaves a bit too much room between photos and may not give you a sharp stack.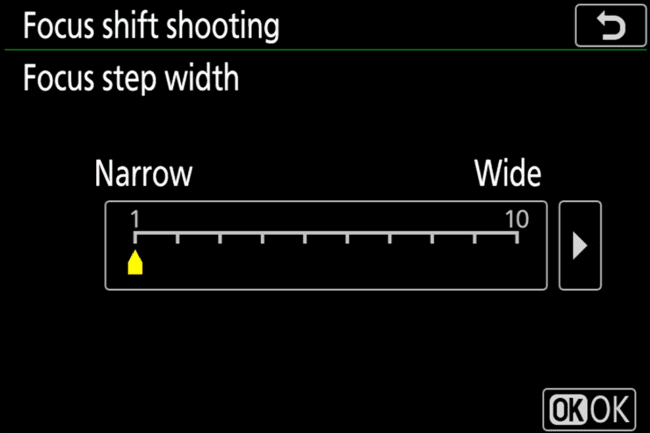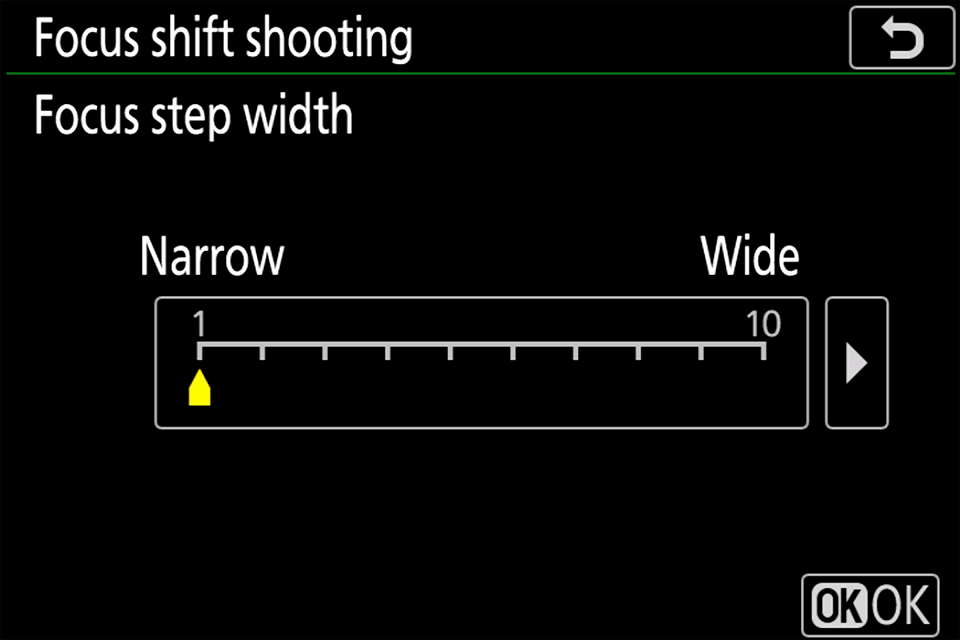 Along with focus stacking, there are a number of other features on the Z7 II that are geared toward landscape photographers. One of the big ones, as we mentioned earlier in this review, is the extended shutter speed capability of the Z7 II. Rather than limiting shutter speeds to 30 seconds, it's possible with this camera to set up to 900 seconds in manual mode. For post-sunset photography or daytime photography with a strong neutral density filter, that's a great option to have.
The new timelapse features will also be useful for landscape photographers and hopefully result in more keepers overall. Not to mention that there are plenty of other improvements on the Z7 II that aren't directly targeted at landscape photographers, but still make this a good landscape photography camera, such as the longer battery life and dual card slots.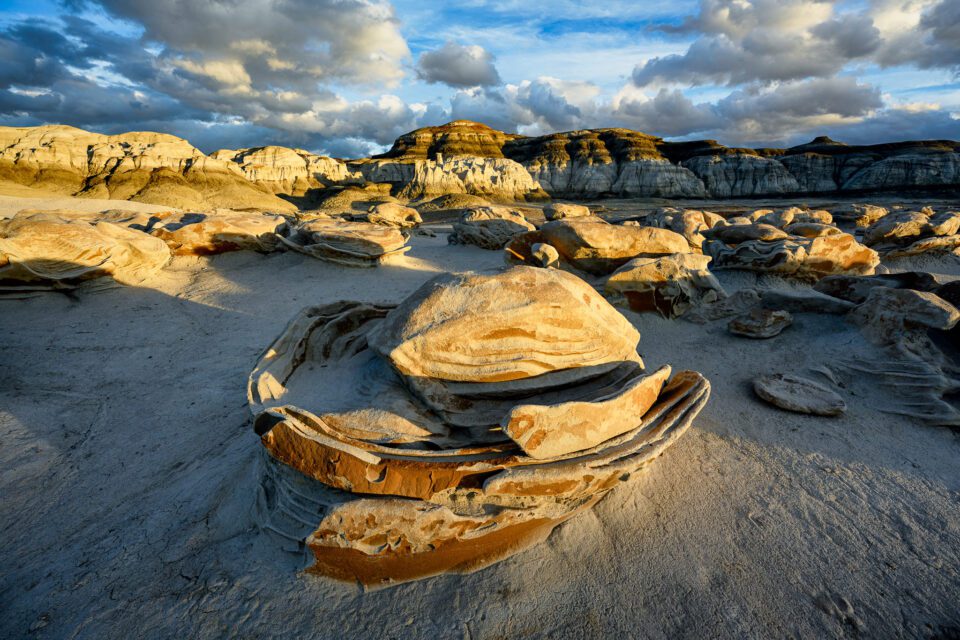 What's Missing?
There aren't many landscape photography features missing from the Nikon Z7 II. Looking at other cameras on the market, there are only a handful of areas that stand out as potential areas of improvement.
The biggest is a sensor-shift mode for high-resolution photography. Although it's not found on many cameras at the moment, there are a few on the market – such as the Panasonic S1R and Sony A7r IV – which have this feature and allow you to capture four times as much resolution as normal. On the S1R, this means 187-megapixel images, and on the Sony A7r IV, a whopping 241 megapixels. Many photographers will never need this much resolution, but for special cases and unusually large prints, it's a fun feature to have.
Along the same lines as sensor-shift for high resolution is sensor-shift for tracking stars at night. On some Pentax cameras – the Pentax K-1, K-1 Mark II, and K-3 Mark II – this mode allows you to capture up to five minutes of exposure while following the movement of the stars. Like all star trackers, this means any foreground in your image will be blurry, but you could always take a second image with a sharp foreground and combine the two in post-processing. (It's also useful for astrophotography-only images, like photographing the Orion Nebula or Andromeda Galaxy.)
Another helpful feature found on a few cameras is illuminated buttons. Although it's recommended to know your camera's layout even with your eyes closed, illuminated buttons are admittedly still helpful when you're doing Milky Way photography. Some Pentax cameras – along with the Panasonic S1R and a few of Nikon's DSLRs – have this option, and it would be nice to see in a future Z7 III or similar.
There are a few other features that could make the Z7 II a bit better for landscape photography, but most of them are more general things we've talked about already: dual-axis tilting LCD, even longer battery life, a better implementation of the clutter-free display, and so on. None of these are essential, but they would make the process smoother for a lot of landscape photographers.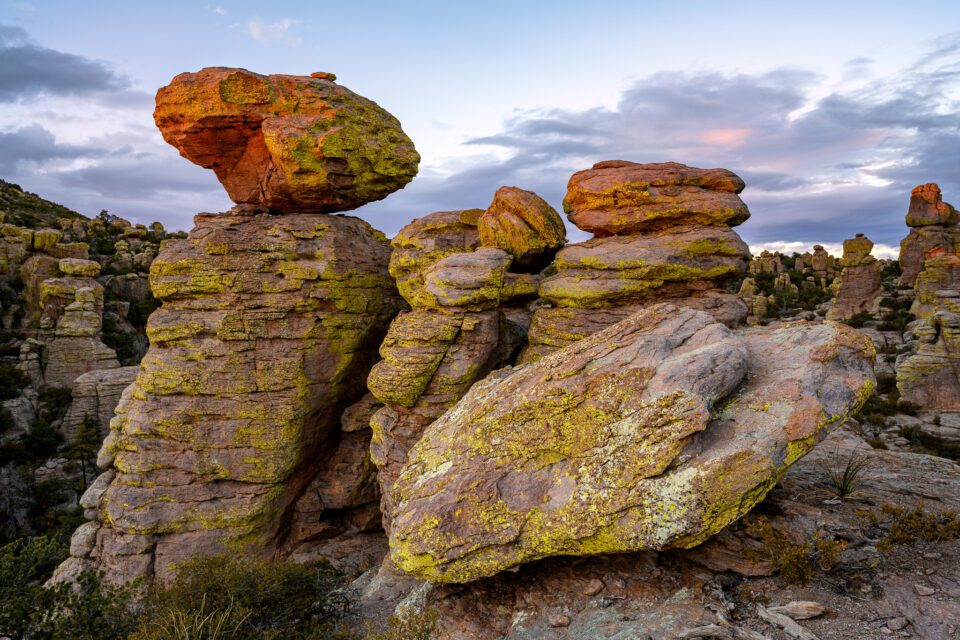 Nikon Z7 II for Landscape Photography: Conclusion
The Nikon Z7 II is one of the best cameras on the market for landscape photography. The high-resolution 45-megapixel sensor, extraordinary dynamic range at ISO 64, and exceptional autofocus accuracy combine to form a highly capable package for landscape photography. The previous generation Z7 was already excellent in these areas, but the Z7 II takes things a step further with extended long exposures, new timelapse features, and more general improvements like battery life and dual card slots. The Z7 II also has access to an excellent lineup of Nikon Z lenses for landscape photography, as you'll see later in this review.
The biggest feature that the Z7 II lacks for landscape photography, which some of its competitors offer, is a sensor-shift mode for ultra high-resolution images (and the corresponding star tracking feature found on a few of Pentax's cameras). Given that the Z system already has IBIS, it's probably a matter of time before sensor-shift makes its way into one of Nikon's mirrorless cameras. But even without this feature, the Z7 II stands as an example of what a landscape photography camera should be, and it earns our highest marks.
On the next page of this review, we'll take a look at the Z7 II's performance for action photography such as sports and wildlife. From buffer size to AF-C performance, the Z7 II has some big pros and cons when photographing fast-moving subjects. So, click the menu below to go to the next page of this review, "Action Photography (Focus Tracking + Buffer)."