The Z7 is the first iteration of a full-frame high-resolution mirrorless camera that Nikon released in August of 2018. The camera was announced together with a 24 MP sibling and three Z-mount lenses. One could argue that Nikon's entry into the mirrorless market took too long, but many photographers waited patiently for this highly-anticipated system to see the light of the day. With over 100 million F mount lenses out there, the company knew it had a large and dedicated crowd of photography fans. So it was not the question of "if", but rather a question of "when" the full-frame mirrorless system would be revealed. Let's take a close look at this mirrorless camera and go over all of its features, as of firmware v3.00.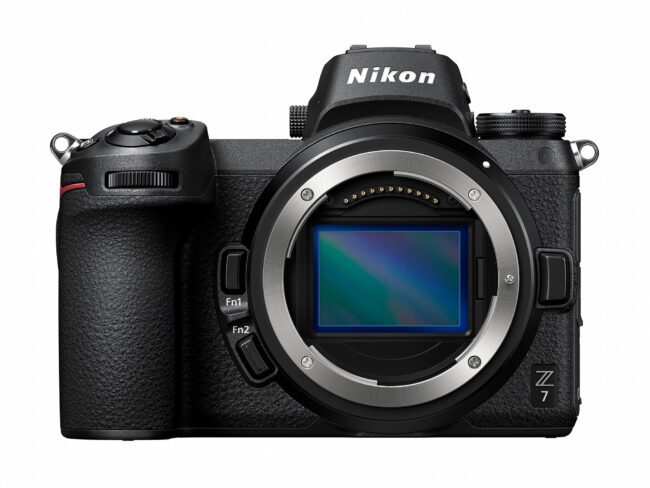 With other camera companies like Sony, Fuji, Olympus, Panasonic, and Leica already having years of experience in mirrorless technology, Nikon's timing was indeed quite interesting. As we have seen from the past, launching a new system is not an easy task and it usually takes two to three generations of cameras to finally appeal to the masses. But time is not on Nikon's side in a highly-competitive market, as the others already had a head start and a rather large stable of native mount lenses for their systems. Therefore, it was important for the company to not only develop a reliable, ready-to-go camera system but also to allow existing Nikon F mount lenses to be used without any serious drawbacks and limitations.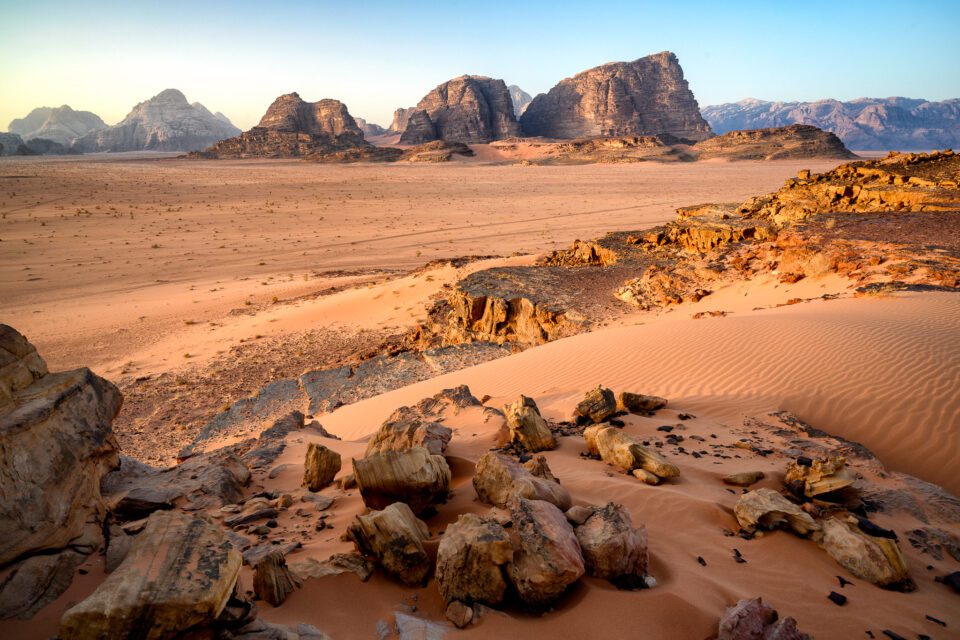 The company's previous failures with its Nikon 1 mirrorless system, along with a few other products, proved that improper product positioning and planning, as well as poor pricing strategies, can have rather deep long-term implications. With mirrorless technology being the future, it was critical for the company to put enough time and resources into making a highly desirable, future-proof camera system that will eventually replace its DSLRs.
Nikon understands that a strong system must be accompanied by high-performance lenses to make it successful in the long run, so the company involved its top engineers in designing the new Nikon mirrorless system and its future lenses. That's how the Nikon Z mount was born. With a large 55mm inner diameter and a very short 16mm flange distance, the new Z mount is Nikon's bet to make smaller, lighter and optically superior lenses when compared to Nikon F (see why this is important in our Nikon Z vs Nikon F mount article).
Update: to clarify the above comment, the Nikon Z mount allows designing lenses that previously were not possible on the Nikon F mount. Even though some lenses might end up being larger and heavier than their Nikon F counterparts (Nikon 35mm f/1.8 S and 50mm f/1.8 S), they are optically on a complete different level and thus cannot be directly compared. On the other hand, the new 24-70mm f/4 S is a good example of what is possible with the Z mount – it is optically on par with the Nikon 24-70mm f/2.8E VR and yet it is much smaller and lighter in comparison. Lastly, the true benefit of the Nikon Z mount is going to be with ultra-wide angle lenses – that's where we should see noticeable weight savings.
Together with the Nikon Z6, Z7 and three lens announcements, the company also revealed its three-year lens roadmap that includes a number of appealing lens designs, from ultra-wide angle and telephoto to exotic f/0.95 and f/1.2 options. To make the transition easier for existing Nikon F lens owners, a Nikon F to Z "FTZ" adapter was also released, providing full autofocus and autoexposure support for over 90 Nikon lenses. Older lenses can also be mounted and used, albeit with limited or no autofocus / autoexposure capabilities. Nikon says that a total of 360 lenses are supported by the FTZ adapter, which does not include third party lens options.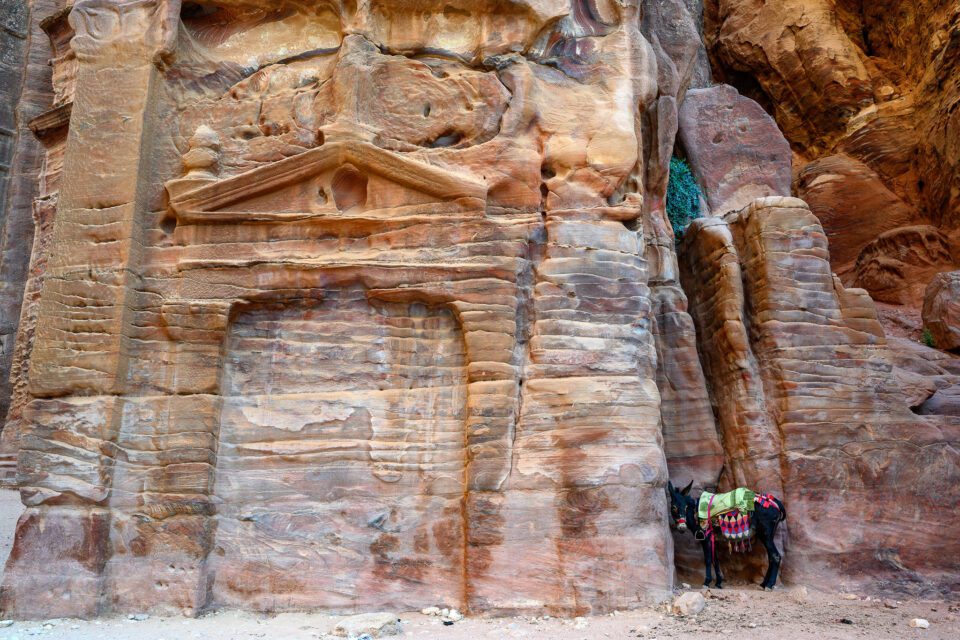 Let's take a closer look at what the Nikon Z7 has to offer in terms of specifications, then we will compare the camera side-by-side with the Z6 as well as the Nikon D850 DSLR.
Nikon Z7 Specifications
Sensor: 45.7 MP FX BSI Sensor, 4.35µ pixel size
Sensor Size: 35.9 x 23.9mm
Resolution: 8256 x 5504
Native ISO Sensitivity: 64-25,600
Boost ISO Sensitivity: 32, 51,200-102,400
In-Body Image Stabilization: 5-Axis
RAW Formats: 45.7 MP (RAW), 25.6 MP (mRAW), 11.4 MP (sRAW)
Processor: EXPEED 6
Dust Reduction: Yes
Weather Sealing/Protection: Yes
Body Build: Full Magnesium Alloy
Shutter: 1/8000 – 30 seconds
Shutter Durability: 200,000 cycles, self-diagnostic shutter
Storage: 1x XQD slot
Viewfinder: 3.69 Million Dot OLED Electronic Viewfinder
Viewfinder Coverage: 100%
Viewfinder Magnification: 0.8x
Speed: 9 FPS (only 12-bit RAW, no AE), 8 FPS (14-bit RAW, no AE), 5.5 FPS (14-bit RAW and AE)
Built-in Flash: No
Autofocus System: Hybrid PDAF, 493 Focus Points
AF Sensitivity Range: -1 to +19 EV (-4 to +19 EV with low-light AF)
LCD Screen: Touch-enabled 3.2″ Tilting LCD with 2.1 Million Dots
Slow Motion HD Video: Yes
Movie Modes: 4K UHD @ 30 fps max
Movie Output: MOV, MP4
Movie Video Compression: H.264/MPEG-4 Advanced Video Coding
HDMI Output: 10-bit 4:2:2 N-Log
Silent Photography Mode: Yes
Intervalometer: Yes
Focus Stacking: Yes
In-Camera HDR Capability: Yes
GPS: No
WiFi: Built-in
Bluetooth: Built-in
Battery Type: EN-EN15b
Battery Life: 330 shots (CIPA)
USB Standard: Type-C 3.1
Weather Sealing: Yes
Weight: 585g (Body Only)
134 x 100.5 x 67.5mm (5.3 x 4.0 x 2.7″)
Price: $3,399.95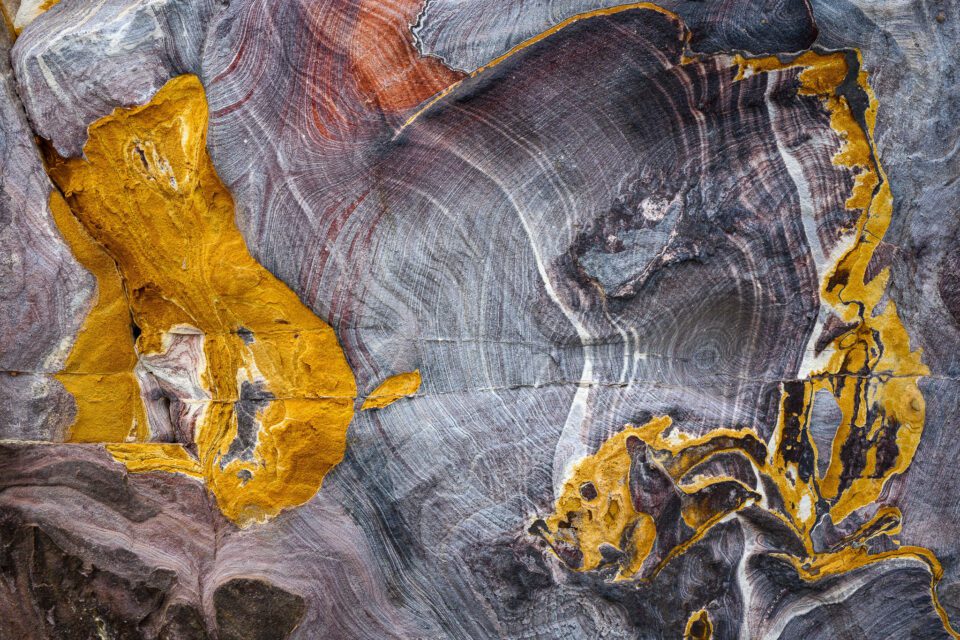 A detailed list of camera specifications is available on the Nikon Z7 page of Nikon USA.
Nikon Z7 Review: Comparison to Z6
The Nikon Z7 was accompanied by the announcement of the lower resolution Z6 camera, which was delayed together with the 50mm f/1.8S lens until late November of 2018. While both cameras have a similar build and look, there are some differences in their key specifications, so let's take a look at them in more detail:
| Camera Feature | Nikon Z7 | Nikon Z6 |
| --- | --- | --- |
| Sensor Resolution | 45.7 Million | 24.5 Million |
| Sensor Size | 35.9 x 23.9mm | 35.9 x 24.0mm |
| Image Size | 8256 x 5504 | 6000 x 4000 |
| Native ISO Sensitivity Range | ISO 64-25,600 | ISO 100-51,200 |
| Low-Pass Filter | No | Yes |
| In-Body Image Stabilization | Yes, 5-axis | Yes, 5-axis |
| Continuous Shooting Speed | 9 FPS (only 12-bit RAW, no AE), 8 FPS (14-bit RAW, no AE), 5.5 FPS (14-bit RAW and AE) | 12 FPS (limited to 12-bit RAW and no AE), 9 FPS (14-bit RAW but no AE), 5.5 FPS with AE |
| Buffer: RAW 14-bit Lossless Compressed | 19 | 43 |
| Buffer: JPEG Fine Large | 25 | 44 |
| Autofocus System | Hybrid PDAF, 493 Focus Points | Hybrid PDAF, 273 Focus Points |
| Battery Life | 330 shots (CIPA) | 310 shots (CIPA) |
| Weight (Camera Body Only) | 585g (20.7oz) | 585g (20.7oz) |
| Dimensions | 134 x 100.5 x 67.5mm (5.3 x 4.0 x 2.7″) | 134 x 100.5 x 67.5mm (5.3 x 4.0 x 2.7″) |
| MSRP Price | $3,399.95 (check price) | $1,999.95 (check price) |
For the most part, the two cameras are pretty much identical: both sport the same high-quality magnesium alloy body that is fully weather-sealed, both have the same weight and dimensions…even many of the in-camera features are the same. The main differences, however, are in sensor technology and resolution, autofocus system, continuous shooting speed, battery life, and price. Simply put, the two cameras are aimed at different photography needs – the high-resolution Nikon Z7 is for architecture, landscape and studio photographers who need as much detail and resolution as possible to create large prints, whereas the Nikon Z6 is best suited for portrait, event, food and other types of photography where image resolution is not a top priority.
Think of the Nikon Z7 as a D850 mirrorless equivalent in terms of image quality, whereas the Z6 is a mirrorless D750 – this explains why the two cameras are priced so differently. At the same time, considering that both cameras are pretty much identical physically and functionally (whereas the D850 and the D750 are quite a bit different), these cameras aren't positioned the same way as their DSLR counterparts. In fact, Nikon positioned the two cameras similarly as Sony has done with its A7 and A7R-series cameras: same body build and ergonomics, different sensors and prices.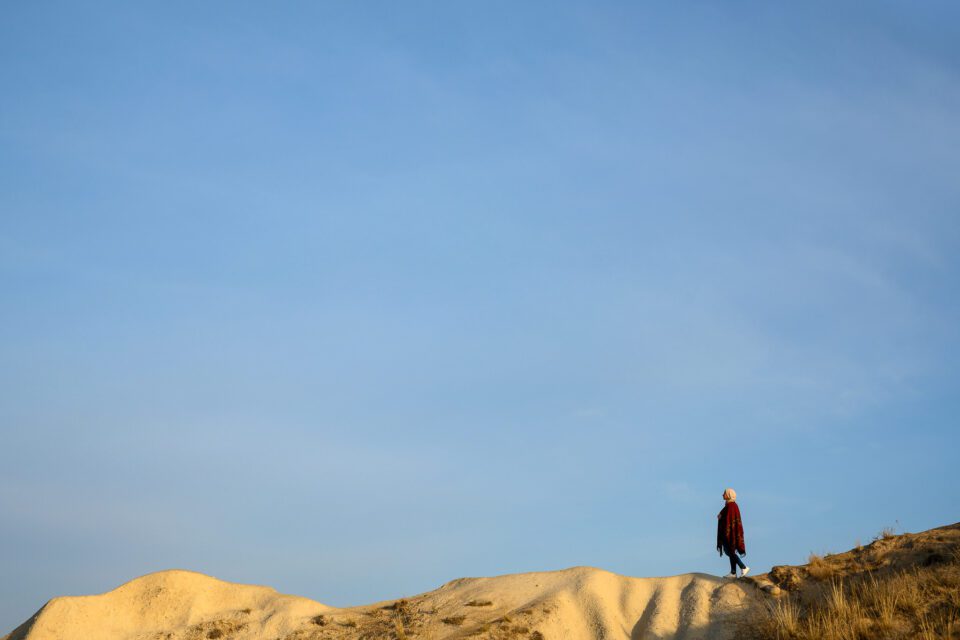 For a more detailed comparison of the Nikon Z7 with the Z6, check out our Nikon Z7 vs Z6 Comparison article.
Nikon Z7 Review: Comparison to D850
Both Nikon Z7 and D850 have very similar sensors with identical resolution and native ISO range, but the two cameras do differ quite a bit when it comes to construction, features and autofocus systems. Let's take a look at both in detail and identify the core differences.
| Camera Feature | Nikon Z7 | Nikon D850 |
| --- | --- | --- |
| Sensor Resolution | 45.7 MP | 45.7 MP |
| Native ISO Sensitivity Range | ISO 64-25,600 | ISO 64-25,600 |
| Mount | Nikon Z | Nikon F |
| In-Body Image Stabilization | Yes | No |
| Image Processor | EXPEED 6 | EXPEED 5 |
| Buffer: RAW 14-bit Lossless Compressed | 19 | 51 |
| Buffer: JPEG Fine Large | 25 | 200 |
| Viewfinder Type | Electronic Viewfinder / EVF | Pentaprism / OVF |
| Viewfinder Coverage and Magnification | 100%, 0.80x | 100%, 0.75x |
| Storage Media | 1x XQD | 1x QXD, 1x SD (UHS-II) |
| Continuous Shooting Speed | 9 FPS (only 12-bit RAW, no AE), 8 FPS (14-bit RAW, no AE), 5.5 FPS (14-bit RAW and AE) | 7 FPS, 9 FPS with MB-D18 |
| Flash Sync Speed | 1/200 | 1/250 |
| Exposure Metering Sensor | TTL Exposure Metering Using Main Image Sensor | 181,000-pixel RGB Sensor |
| Number of AF Points | 493 AF points | 153 AF points, 99 cross-type |
| AF Detection Range | -1 to +19 EV (-4 to +19 EV with low-light AF) | -4 to +20 EV |
| Eye AF | Yes | No |
| Animal Detection | Yes | No |
| HDMI Output | 4:2:2 10-Bit | 4:2:2 8-Bit |
| Log Video Recording | N-Log | No |
| LCD Size and Resolution | 3.2″ 2,100,000 dots | 3.2″ 2,359,000 dots |
| Button Illumination | No | Yes |
| Battery Life | 330 shots (CIPA) | 1840 shots (CIPA) |
| USB Version | 3.1 (Type C) | 3.0 (Type A) |
| Weight (Body Only) | 585 g (20.7 oz) | 915 g (32.3 oz) |
| Dimensions | 134 x 100.5 x 67.5 mm (5.3 x 4.0 x 2.7″) | 146.0 x 124.0 x 78.5mm (5.7 x 4.9 x 3.1″) |
| MSRP Price | $3,399.95 (as introduced; check price) | $3,299.95 (as introduced; check price) |
While these cameras have quite a few similarities, there are key differences between the two that are important to point out. First of all, the cameras have completely different underlying technologies – the Nikon Z7 is a mirrorless camera that feeds the image directly from the image sensor into an electronic viewfinder (EVF), whereas the Nikon D850 is a DSLR camera that reflects the image through a pentaprism to an optical viewfinder (OVF). This essentially affects the overall size and weight of the camera, with the Nikon D850 DSLR being bulkier and heavier in comparison.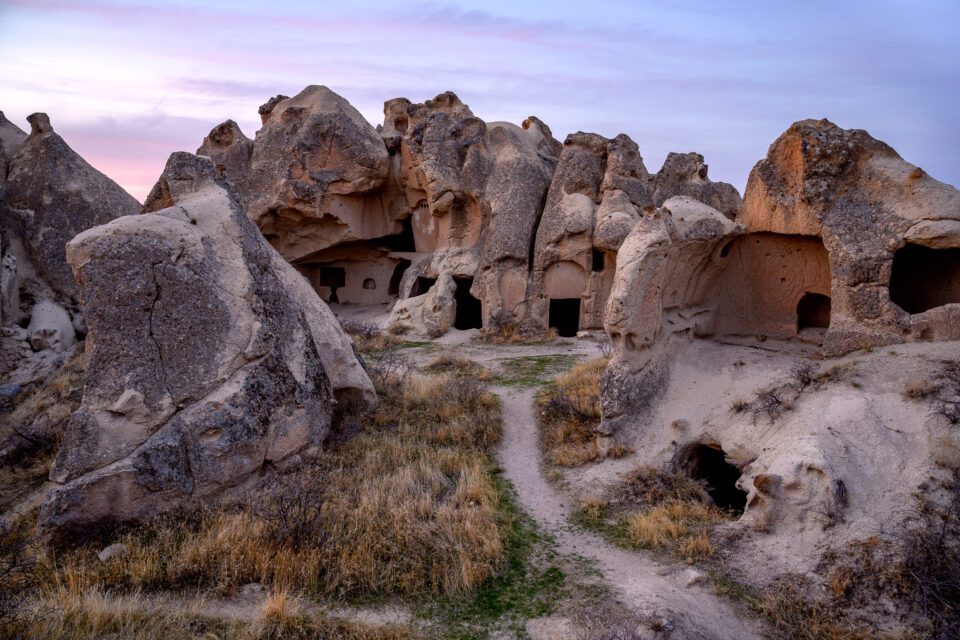 Second, the two cameras have completely different mounts – the Z7 has the new Nikon Z mount, whereas the D850 has the older Nikon F mount. This has a big effect on what lenses you can use with the two cameras. The Nikon D850 can take pretty much any Nikon F lens out there, whereas the Nikon Z7 can only directly mount new Nikon Z lenses, which are somewhat limited at the moment. While Nikon F lenses can be mounted on the Nikon Z7 with some limitations, you must use Nikon's new "FTZ" adapter to do so, which costs extra and adds to the overall size and bulk of the camera.
On top of that, lens compatibility is only one way – you cannot mount Nikon Z lenses on Nikon F cameras like the D850 due to its larger throat size and very short flange distance, as covered in our Lens Mounts Explained article. At the same time, the newer Nikon Z mount has far more flexibility when compared to Nikon F – it can technically adapt pretty much any lens on the market once proper adapters are released, since it is the largest full-frame mount on the market, with the shortest flange distance. Keep all this in mind when comparing the Z7 and the D850, as there are pros and cons for each. To find out more about the differences between the two mounts, see our Nikon Z vs Nikon F Mount article.
Third, the Nikon Z7 has a very important advantage over the D850 – it has a 5-axis in-body image stabilization (IBIS), which can help a great deal when shooting with both Nikon Z and Nikon F (via FTZ adapter) lenses. As you will see later on, the IBIS on the Z7 is amazing and certainly does make a difference when shooting hand-held, especially with non-stabilized lenses.
While IBIS is not as effective when using Nikon F lenses via the FTZ adapter as when using native Z mount lenses, it still helps quite a bit. In fact, thanks to the ability to instantly zoom in on a subject via the EVF and tweak focus while the frame is stabilized, you can breathe new air into older Nikon F mount glass that is hard to focus on Nikon's DSLR cameras. No need for magnifying eyepieces or LCD live view – you can compose and shoot through the viewfinder with amazing precision!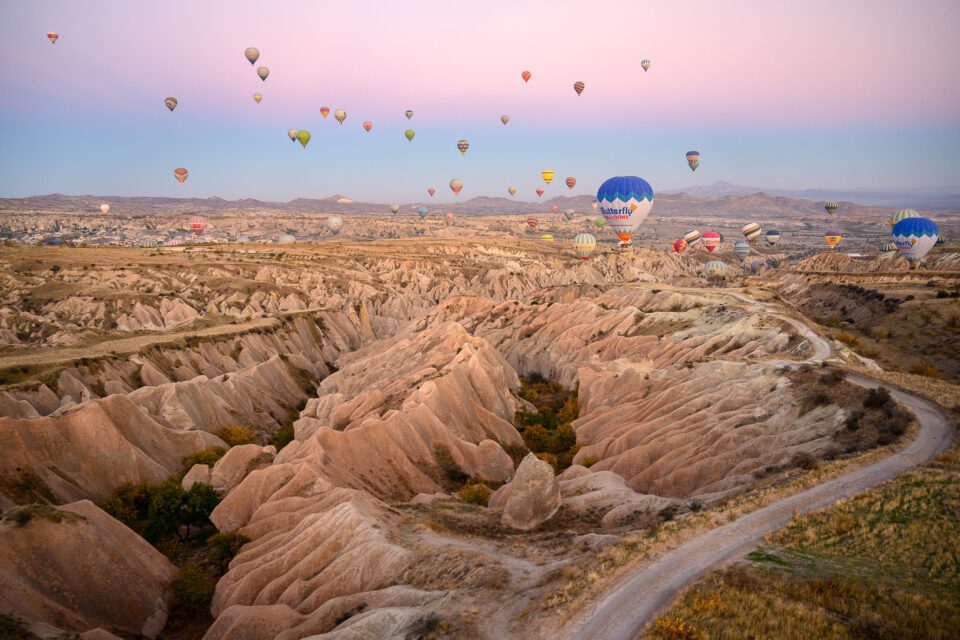 Fourth, the two cameras offer different type of storage media – the Nikon Z7 is limited to one XQD memory card slot, whereas the Nikon D850's larger body allowed Nikon to incorporate both XQD and SD memory card slots. This puts the Nikon D850 at an advantage for those who prefer to shoot to two cards for backup purposes, but as we discuss further down, it is not as big of an issue as presented by some photographers out there.
Fifth, although both cameras can use the same EN-EL15 battery and its "a" and "b" variants, the Nikon D850 has a noticeably better battery life. This is quite normal, as DSLRs do not rely on power-hungry electronic viewfinders mirrorless cameras have to use. At the same time, as you will see later on, for those who rely on using live view via the LCD, battery life on the Z7 is quite comparable to that of the D850, so it all depends on how you actually use the camera.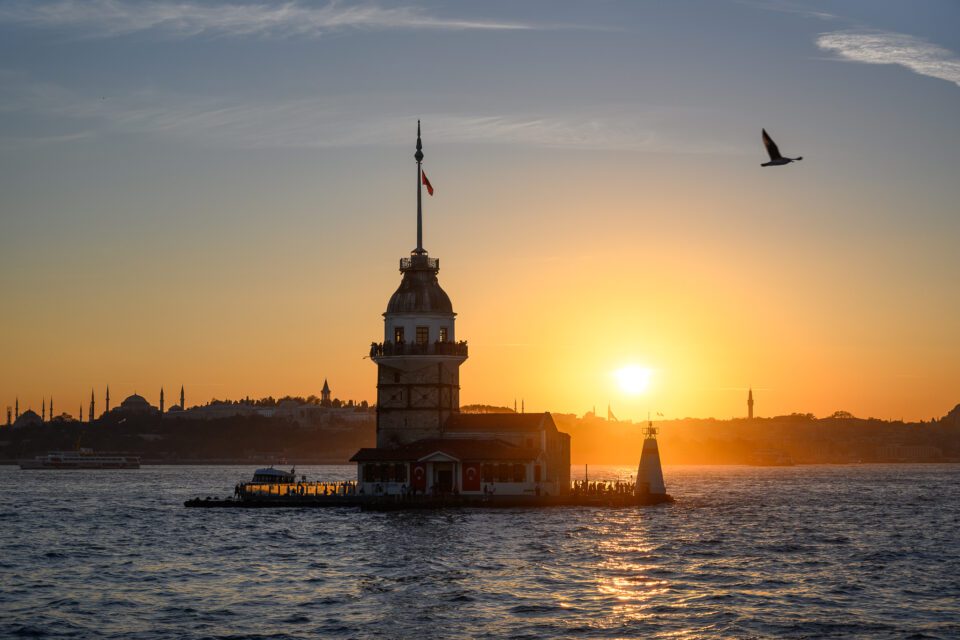 Sixth, for video shooters, the Nikon Z7 is also a superior option, thanks to 4:2:2 10-bit recording with N-Log, which is absent on the D850. After using the Nikon Z7 for shooting 4K video, we can say with confidence that it is a much better video camera than the D850, especially when hand-holding the camera and using IBIS. Although the Nikon Z7 cannot do a full sensor readout like the Z6 does for 4K video and relies on line-skipping, the video quality is superb and the option to output 10-bit footage with N-Log via HDMI puts the Z7 in line with professional video recording cameras like Panasonic GH5 / GH5S.
Lastly, when it comes to autofocus performance and camera buffer, the Nikon D850 is a more capable camera than the Z7. Although Nikon did a great job with its first iteration of mirrorless cameras, autofocus performance of the Z7 for tracking moving subjects is arguably inferior in comparison. While the Nikon D850 is not made for photographing fast action, if you shoot fast-moving subjects with the camera, you will find it to be a superior tool, thanks to excellent autofocus options (such as 3D-Tracking and Group AF) and snappier continuous tracking capabilities.
The good news is that Nikon has been fixing a lot of subject-tracking autofocus issues via firmware updates, and as of firmware 3.0, the AF speed and accuracy has gotten much better. This is especially true after Eye AF and Animal Detection AF features were introduced, which do quite a good job tracking subjects continuously.
Being able to focus right on the sensor does have significant benefits – you no longer have to worry about lens focusing problems and lens calibration.
In terms of camera buffer, as you can see from the chart above, the Nikon Z7 is quite crippled when compared to the D850. Although it can technically push more frames per second, its buffer is limited to only 19 frames when shooting 14-bit Lossless Compressed RAW and 25 frames when shooting JPEG Fine Large. Compare that with 51 RAW and 200 JPEG images on the D850 – that's a big difference! On the positive side, being able to move focus points to pretty much any area in the frame and focus on them, including extreme edges, is a great benefit to the Z7.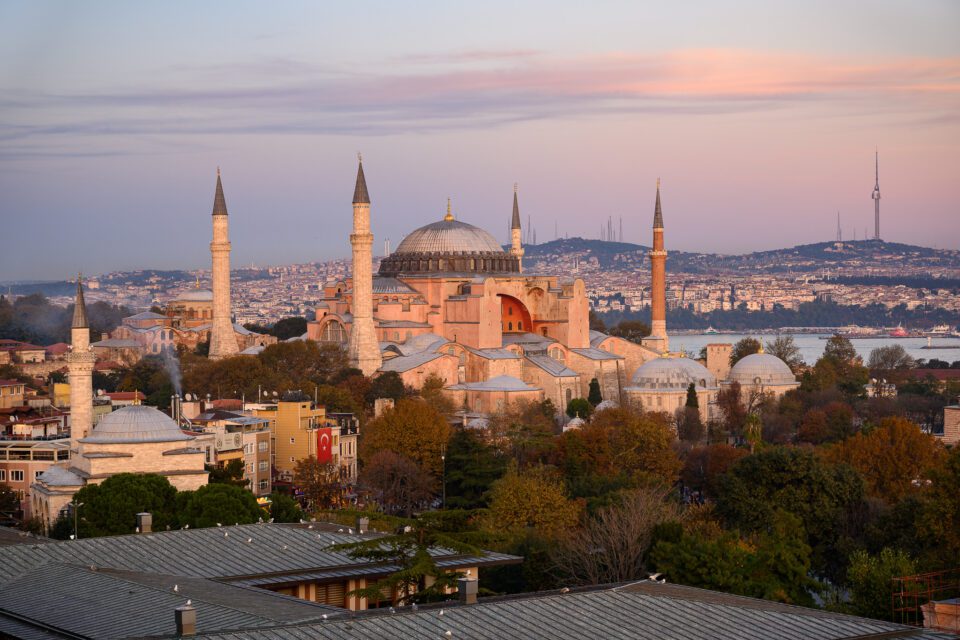 Both cameras are superb in terms of handling, ergonomics and easy to use menu system. However, I personally favor the Z7's PASM dial with U1, U2 and U3 custom options over D850's menu banks.
Let's now go over the camera in more detail. Please select the next page below.