Z-Series Lens Lineup
Nikon released its first Z system camera, the Nikon Z6, in November of 2018. At the time, there were only three native Z lenses: the 24-70mm f/4, 35mm f/1.8, and 50mm f/1.8.
The lineup has grown substantially since then. At the time of this article's publication, there are sixteen Z lenses available for the Nikon Z6 II, and another eleven on the roadmap for the next couple years.
So far, almost without exception, these lenses have been fantastic. Some of them have been record-setting, such as the Nikon Z 50 f/1.8, which stands as the sharpest overall lens we have tested to date. Others have been groundbreaking in different ways, like the Nikon 14-30mm f/4, which was the first-ever full-frame 14mm lens with filter threads from any manufacturer.
What makes these new lenses so good? Although part of it is certainly that Nikon is drawing from its long history as a lens company, another big factor is the Z mount itself.
Nikon Z Mount
The secret weapon of the Nikon Z system is the mount. It is both the largest mount for any full-frame camera system and the one which is positioned closest to the sensor (shortest flange distance). This allows Nikon's optical engineers unprecedented flexibility when designing lenses.
Here's a chart comparing all the full frame lens mounts on the market today:
| Description | Throat Diameter | Inner Diameter | Flange Distance | Angle of Incidence | Format |
| --- | --- | --- | --- | --- | --- |
| Leica M | 40.0mm | 44.0mm | 27.8mm | 16.05° | Full Frame |
| Fujifilm X | 40.7mm | 43.5mm | 17.7mm | 35.34° | APS-C |
| Minolta SR | 42.0mm | 45.0mm | 43.5mm | 11.69° | Full Frame |
| Sony E | 43.6mm | 46.1mm | 18.0mm | 28.58° | Full Frame |
| Nikon F | 44.0mm | 47.0mm | 46.5mm | 12.14° | Full Frame |
| Pentax K | 44.0mm | 48.0mm | 45.5mm | 12.40° | Full Frame |
| Leica L | 48.8mm | 51.0mm | 19.0mm | 33.13° | Full Frame |
| Canon EF | 50.6mm | 54.0mm | 44.0mm | 16.82° | Full Frame |
| Canon RF | 50.6mm | 54.0mm | 20.0mm | 33.62° | Full Frame |
| Nikon Z | 52.0mm | 55.0mm | 16.0mm | 41.19° | Full Frame |
| Fujifilm G | 62.1mm | 65.0mm | 26.7mm | 28.67° | Medium Format |
Pay particular attention to the angle of incidence. The greater the angle, the more flexibility that lens designers have when creating a lens. For more on why this is true, see our article on camera lens mounts explained.
You'll notice that the Nikon Z mount has the greatest angle of incidence of any system. That's why we were not especially surprised at Photography Life to see just how good Nikon's Z lenses are; the lens designers are working with a very flexible starting point. It's a safe bet that Nikon's future Z lenses will continue to set high standards in image quality, weight, or both.
Likewise, you may notice when shopping for lens adapters that Nikon Z cameras can adapt lenses from almost any other mount, but no other mount can adapt Nikon Z lenses. If you want to use any of Nikon's unique Z lenses, you have no choice but to pick a Z camera. It was both a good engineering and a good business decision for Nikon to pick such a large mount!
That said, the Nikon Z system still isn't perfect in terms of lenses. The biggest issue is that it's a fairly new system and Nikon has only had a few years to build a comprehensive lineup. Many other systems on the market have a larger line of lenses, including the Nikon F mount, Canon EF mount, and Sony E mount.
If you want to use the Z6 II, but it lacks one of the lenses you need, you'll have no choice but to use an adapted lens until Nikon fills out the Z lineup.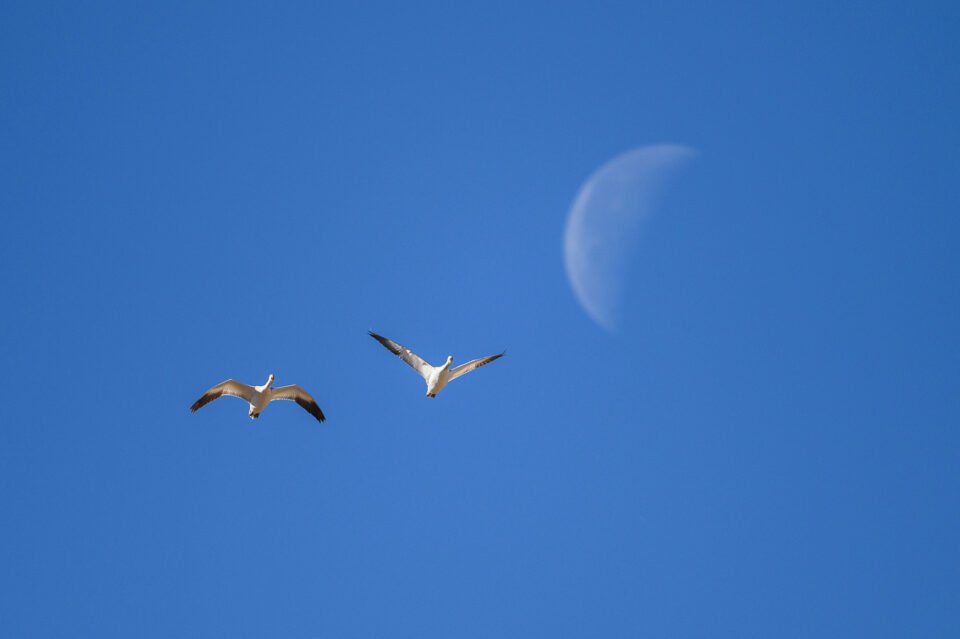 Nikon FTZ Adapter
Many photographers who are considering the Z6 II are existing Nikon shooters with a collection of F-mount glass. The good news is that most Nikon lenses can be used on the Z6 II very easily with Nikon's FTZ adapter (see the full compatibility list here), pictured below attached to the Nikon Z7: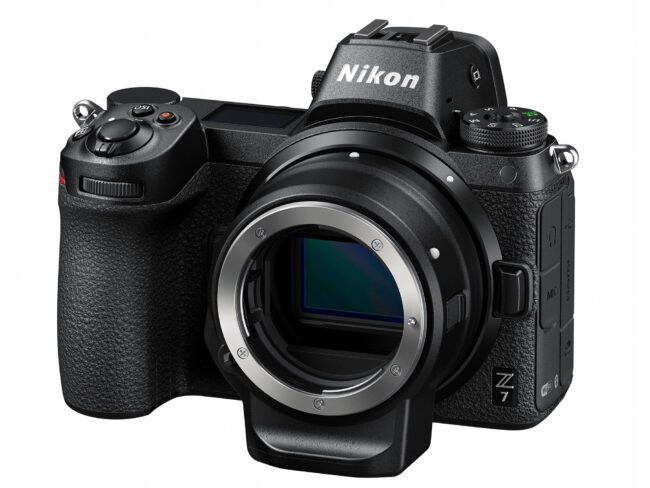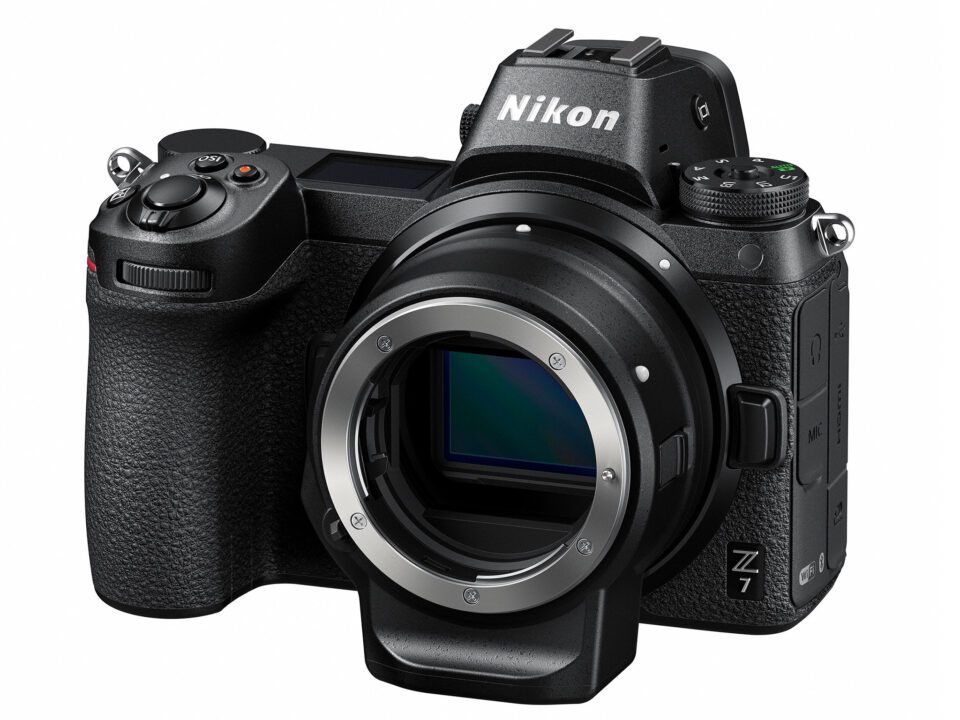 As you can see, part of the FTZ adapter extends below the base of the camera, which means it is usually impossible to remove the FTZ adapter when your camera is on a tripod. (The bottom of the adapter hits the edge of most tripod heads when trying to remove the adapter.) Instead, you need to take the camera off the tripod whenever you're removing or attaching the FTZ adapter, which gets to be pretty inconvenient.
Another negative is that lenses adapted via the FTZ adapter don't focus quite as well as native Nikon Z lenses. In particular, autofocus is a bit less accurate than with native lenses, and adapted lenses usually stop focusing in low light conditions a bit before Z lenses do. Autofocus speed is not a major issue with the FTZ adapter, although native Z lenses are a bit faster side-by-side.
When you consider the fact that carrying an FTZ adapter minimizes some of the Z6 II's weight advantage over a DSLR (or negates it completely compared to the Nikon D780), you can see why we at Photography Life prefer using native lenses whenever possible. However, one good point about the FTZ adapter is that it has very tight tolerances, and our tests show F-mount lenses don't lose sharpness when using them on a Z-system camera.
Now let's take a look at the native lenses Nikon has released for the Z system so far – wide-angle, midrange, and telephoto:
Wide-Angle Z Lenses
The native wide-angle lenses for the Z system are very strong so far, and you have a number of good options at your disposal. There are currently eight full-frame Nikon Z lenses which are 24mm and wider:
We highly recommend all of these for the Z6 II, aside from some reservations about the 24-50mm f/4-6.3 because of its narrow zoom range and small maximum aperture. Even the 24-200mm f/4-6.3 is a great lens – not as sharp as a prime or a more typical zoom, but still the sharpest superzoom we've ever tested. It's a great do-it-all kit with the Z6 II.
Overall, if you're interested in wide-angle photography, it's hard to go wrong with the Z system.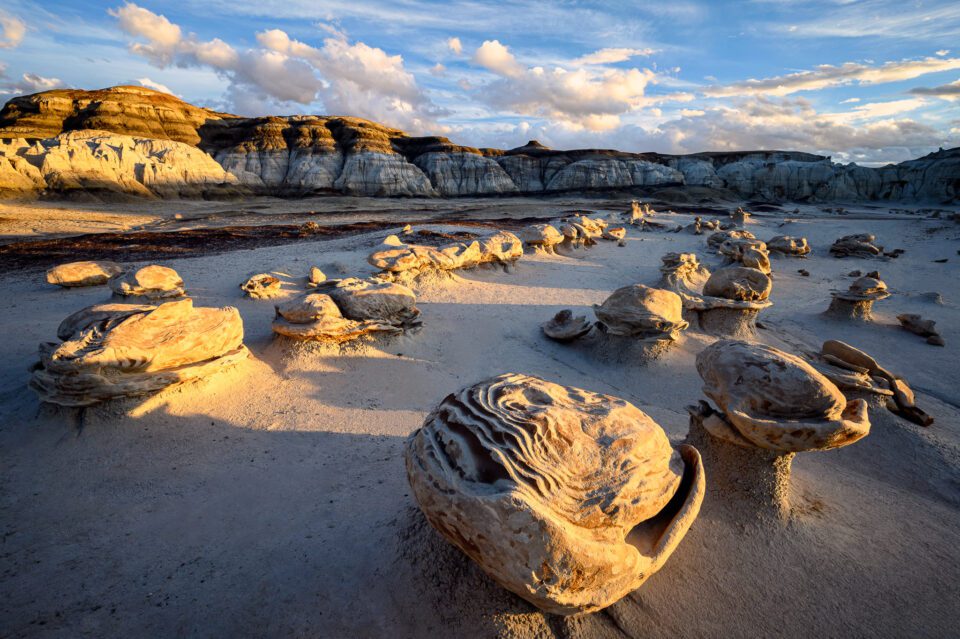 Midrange Z Lenses
The most popular lenses in a given system tend to be those that cover the midrange focal lengths – roughly between 28mm and 70mm on a full frame camera like the Z6 II. There are nine Nikon Z lenses which do so:
Although we're hoping to see a bit more variety in Nikon's midrange Z lens lineup – especially some pancake lenses to take advantage of the Z7 II's light weight – the current coverage is solid. Nikon also has a 24-105mm zoom, 28mm f/2.8 pancake, and 40mm f/2 pancake lens planned on their roadmap, and they've specifically said that the 28mm and 40mm lenses will be released before the end of 2021.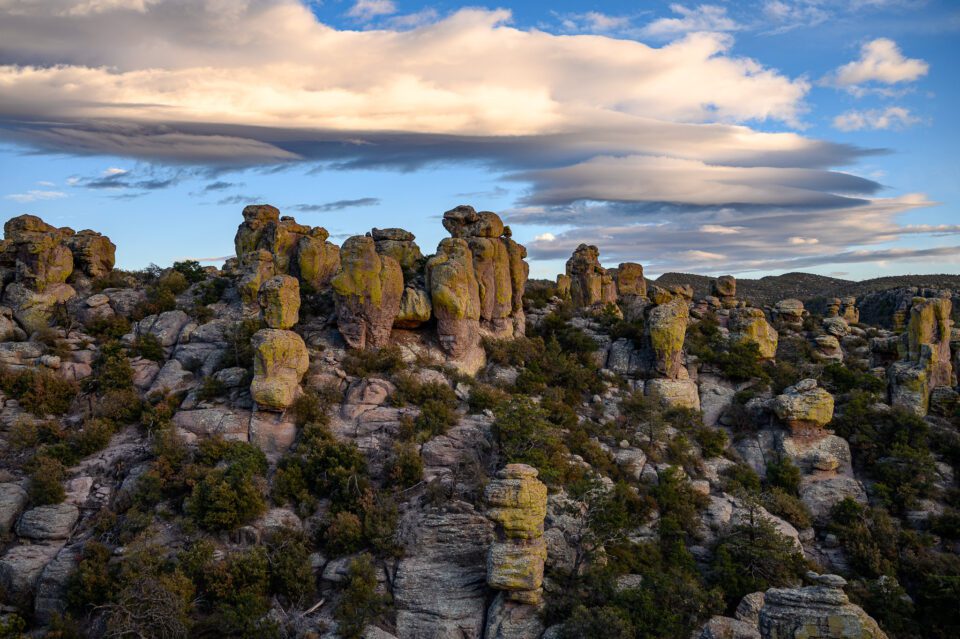 Telephoto Z Lenses
The biggest gap in Nikon's Z lineup at the moment is in telephoto lenses (roughly those going beyond 70mm). At the moment, there are only four lenses which do so:
24-200mm f/4-6.3
85mm f/1.8 (our review)
105mm f/2.8 Macro
70-200mm f/2.8
Nikon really needs to fill in the blank spots here. The 24-200mm f/4-6.3 is the only lightweight Z-series telephoto zoom, and many photographers are averse to superzooms and wouldn't want one in the first place. There are no lenses longer than 200mm at the moment, whether primes or zooms, unless you use the 1.4× or 2.0× teleconverter on the 70-200mm f/2.8. When Nikon does eventually release some longer lenses, they'll need to fill out a line of both lightweight telephotos (like the 300mm f/4 and 500mm f/5.6 PF lenses) as well as large aperture pro lenses (like a 400mm f/2.8) if they want to remain competitive with Canon and Sony mirrorless.
That's not to mention the possibilities of more specialized telephoto lenses, such as a defocus-control lens for portrait photography, longer f/1.2 lenses, or a macro lens beyond 105mm. Some of these are already offered by competitors. Although the Nikon Z roadmap shows that Nikon is eventually going to pay more attention to the telephoto lineup, there are still some major gaps. Most glaring is the lack of 70-200mm f/4 and 70-300mm f/4.5-5.6 lightweight telephoto zooms.
Some photographers will care more than others, but you should at least be aware of the state of Nikon's mirrorless lenses before buying an expensive camera like the Z6 II. (Our roadmap article is constantly updated, so you can check on Nikon's progress there.)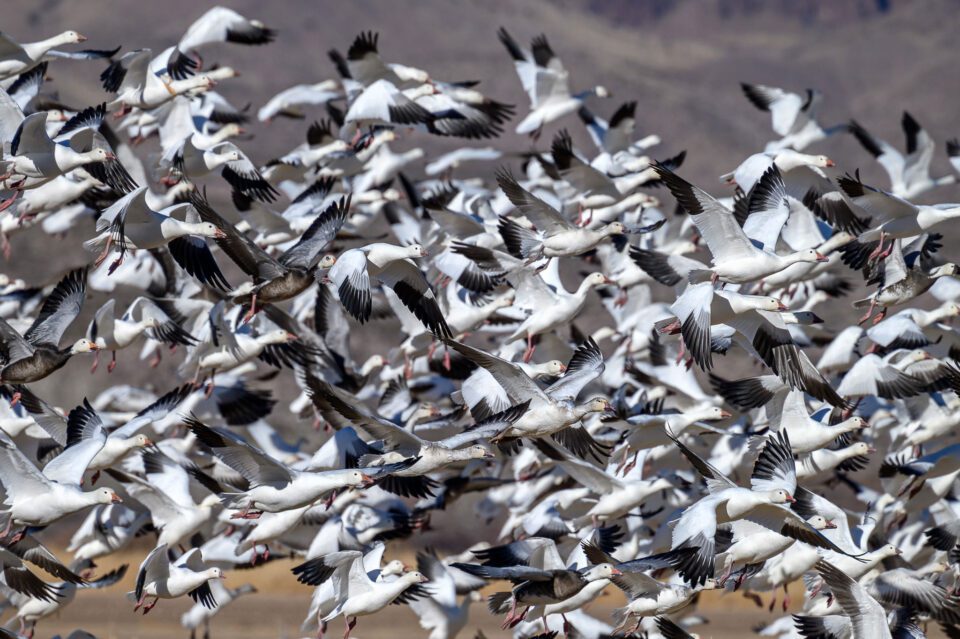 The Z-series lenses so far have been almost universally excellent, and we are excited to see what Nikon's optical engineers will continue to do with such a flexible mount. It's also unreasonable to expect that Nikon would have produced a full series of Z lenses in less than three years, especially given the pandemic interrupting some of their operations. However, if Nikon wants to catch up to Sony's lens lineup and avoid falling behind Canon, they need to get out some more lenses, especially telephotos, as soon as possible.
On the next page of this review, we compare the Nikon Z6 II against some of the most popular mirrorless cameras on the market. Click the menu below to go to the next page of this review, "Camera Comparisons."