Menu System
The menu system on the Nikon Z50 is excellent, very similar to what we see on the Nikon Z6 and Z7 cameras. It is organized from left to right, grouped in the following sub-menus: Playback Menu, Photo Shooting Menu, Movie Shooting Menu, Custom Setting Menu, Setup Menu, Retouch Menu, and My Menu: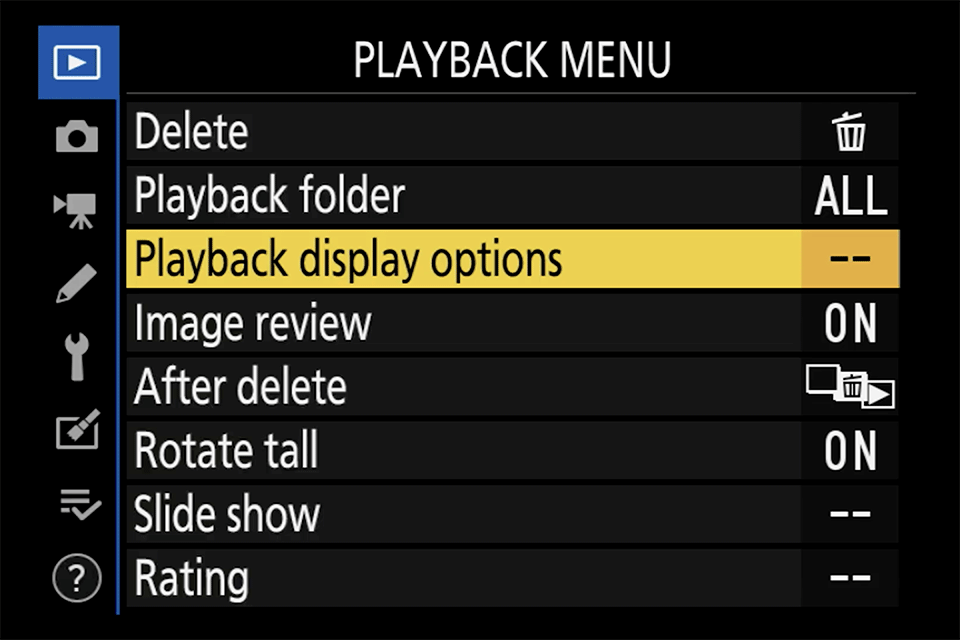 From the menu features standpoint, the Z50 is more advanced than both the D3500 and the D5600. Just like with all other Nikon cameras, it is neatly organized and easy to navigate through. Nikon took a minimalist approach to the menu, only providing the most important options for the camera. If you have previously used a Nikon DSLR or a mirrorless camera, you will feel right at home.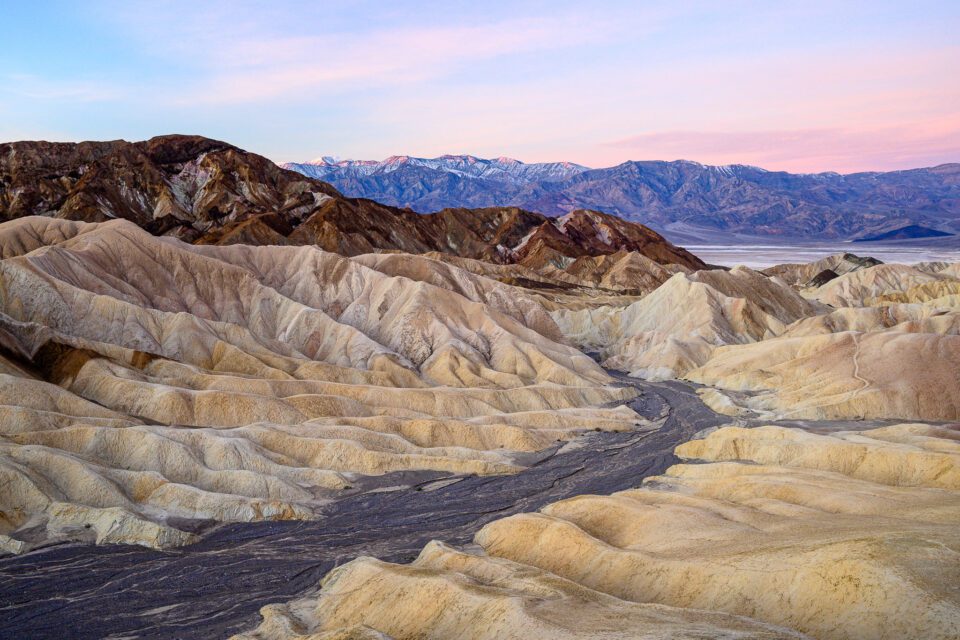 Customization Options
Nikon did a great job with all the customization options of the camera. When navigating to the Custom Setting Menu -> Controls, you will find the following button and quick menu customization options for stills shooting:
Customize "i" menu
Custom controls (shooting)
Custom controls (playback)
The first option is to customize the "i" button menu that pops up when you press that button (to the left of the Menu button). To customize specific buttons on the camera during stills shooting, navigate to "Custom controls (shooting)". From here, you will be able to change the default behavior of such buttons as Fn1, Fn2, AE-L / AF-L, Movie record, OK, and if you have a Z-mount lens with the lens control ring and lens function button, you can customize them too, as shown below: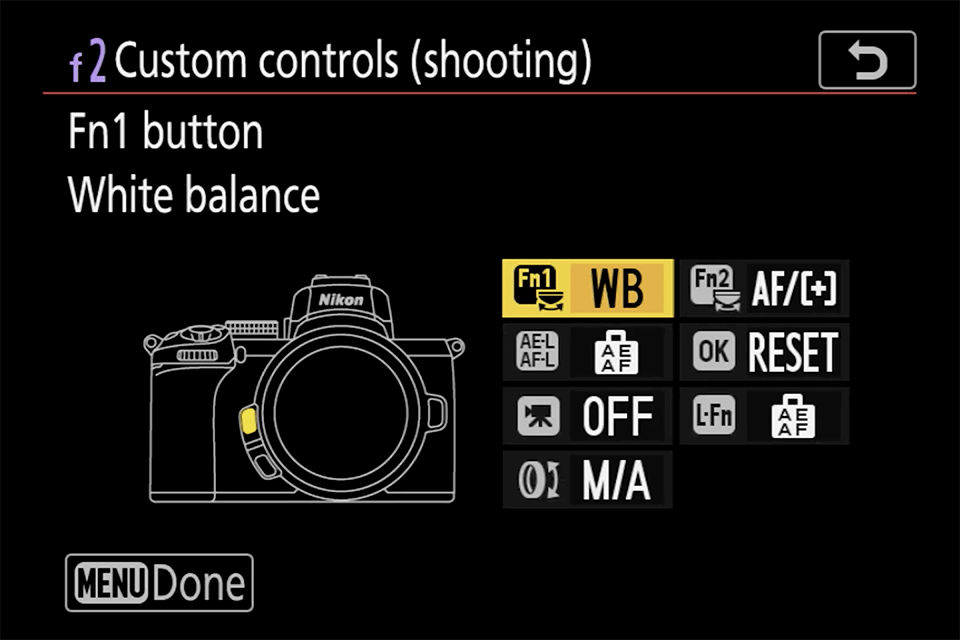 Similar options exist for movie shooting, although the Custom controls are grouped into a single menu item.
Intervalometer and Time-Lapse Features
The Nikon Z50 has the same Intervalometer (Interval timer shooting) and Time-lapse movie features as the Nikon Z6 / Z7 cameras, which is great. I used the intervalometer feature on the Z50 quite a bit when traveling, as it let me compose a shot and start a sequence so that I could shoot with another camera simultaneously. Some of the Dubai cityscape shots presented in this review were shot using the Intervalometer. I was then able to grab images from different moments of time and blend them together, which worked out great.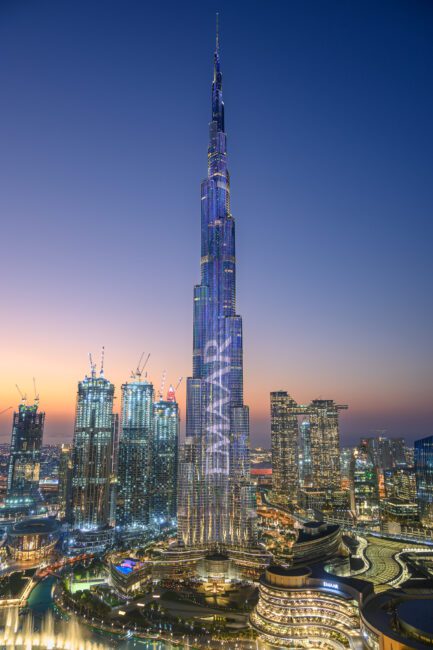 The Time-lapse movie feature is useful if you want to skip the intervalometer and have the camera make a video instead. I have only had a chance to play with the time-lapse movie feature once and it seemed to work similarly to other Nikon cameras with the same feature. Since I prefer putting time-lapses together manually, I opted for the intervalometer option each and every time instead. With the intervalometer, I end up with a bunch of usable RAW images, whereas the time-lapse movie feature creates a single video file that I cannot extract stills from.
USB Port and Battery Charging
The battery on the Nikon Z50 can be charged either via the provided charger or via the USB port on the side of the camera. I tested this out in the field when traveling, and the charging via the USB port worked out really well. Just make sure that you are not giving too little or too much power via the USB port (I used between 1.5 and 2 amp power). My only complaint with the USB port is that Nikon went with the older USB Type B Micro port instead of the newer USB Type C. With most cameras and accessories switching over to USB Type C, it would be great if Nikon standardized on it for all future camera models.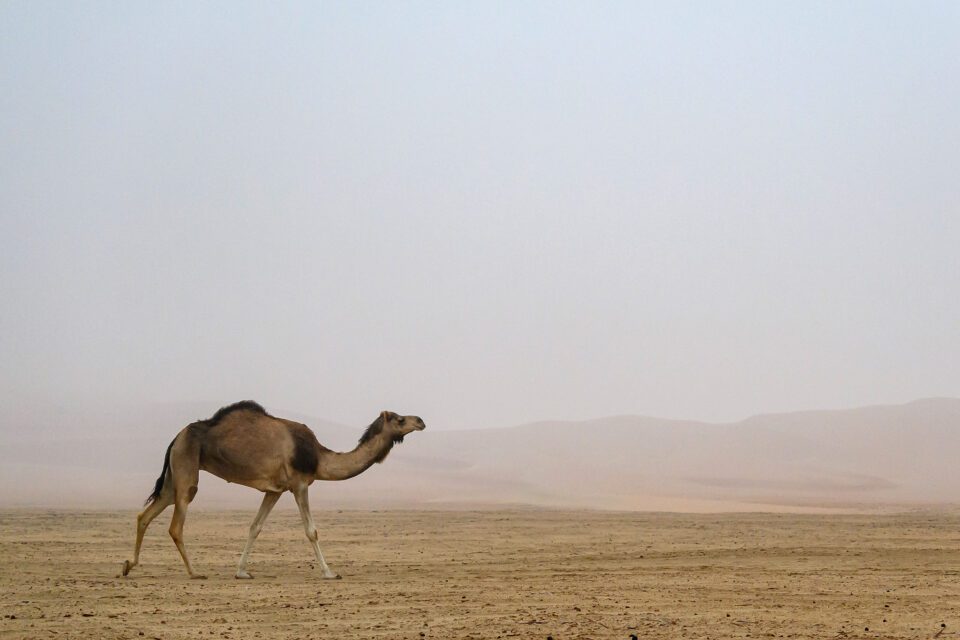 Electronic Viewfinder (EVF)
One of the big advantages of mirrorless cameras is that you are no longer limited to a tiny viewfinder. DX DSLR cameras often have very small viewfinders, which makes it difficult to see subjects clearly and to be able to properly focus on them. Electronic viewfinders on mirrorless cameras are very different in this regard, allowing for much larger viewfinder sizes.
In the case of the Nikon Z50, its EVF magnification is 1.02x, which is significantly larger than the OVF magnification of the Nikon D3500 (0.85x), D5600 (0.82x) and even the D7500 (0.94x). Having a larger viewfinder makes a big difference since you can see more details of what you are photographing. Additionally, if you couple the ability to zoom in on a subject to check focus before taking a picture, or the ability to zoom in on an image in EVF after it was captured, the EVF becomes even more amazing to use in the field.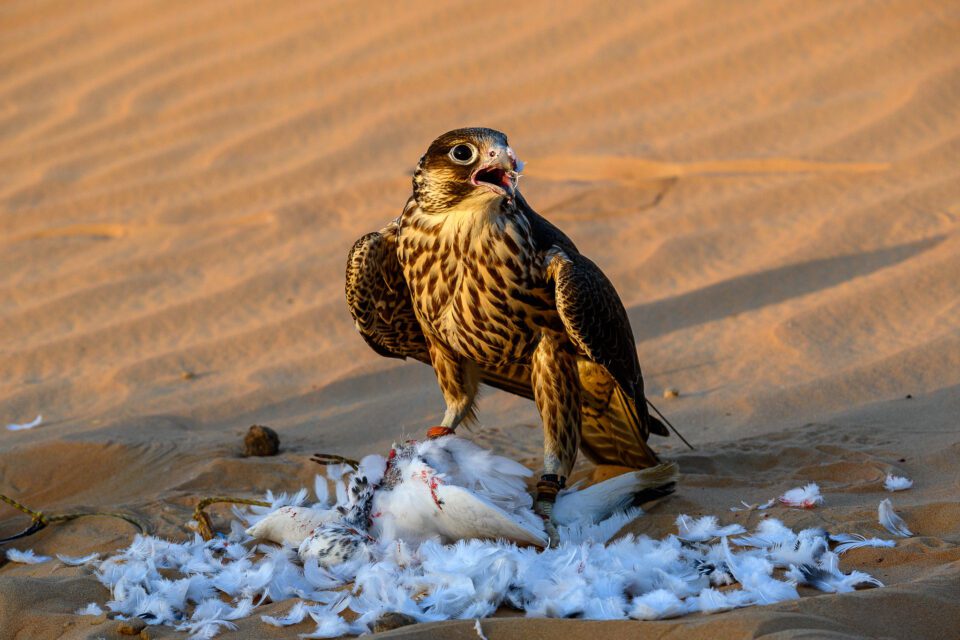 When comparing the EVF side-by-side between the Z50 and the Z7, the viewfinder on the Z50 appears a tad smaller (0.68x vs 0.80x in 35mm), but both show a lot of detail thanks to their excellent resolution. The EVF on the Z50 is bright and clear, providing pleasant viewing experience, even when shooting in low-light conditions.
Battery Life
Although the Nikon Z50 is rated at 320 shots, keep in mind that this number is heavily influenced by the use of EVF, LCD and Flash by CIPA testing methodologies. When I was shooting time-lapses, I turned off both LCD and EVF on the camera (with no image previews), which allowed me to get past 1000 shots on a single charge, with some battery life still left. So the CIPA battery ratings are not particularly helpful, because they take into account that you will be using things like built-in flash, which uses up a lot of battery.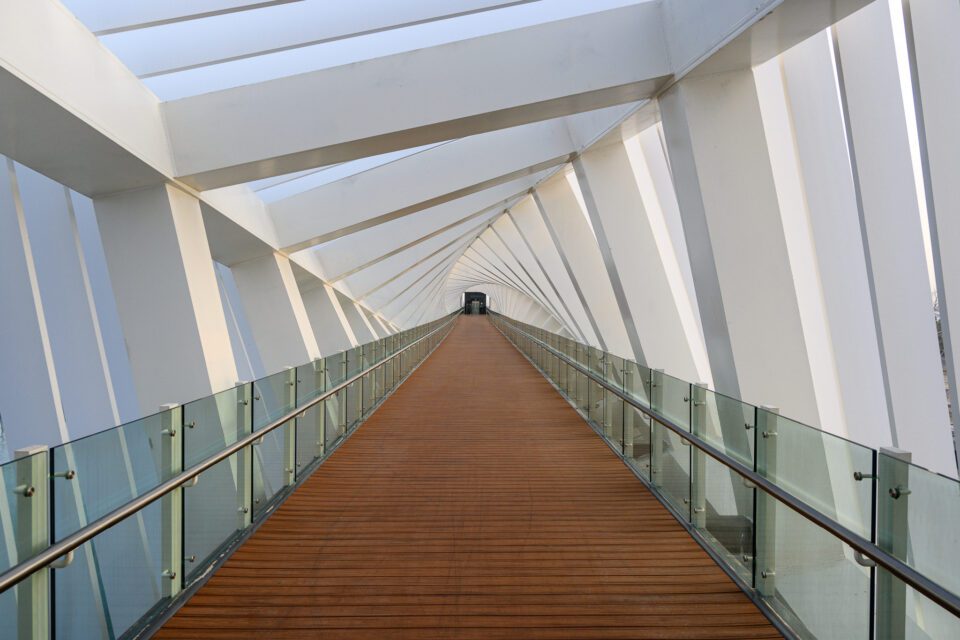 When shooting in the field, with somewhat frequent use of EVF and LCD, I was easily able to get over 500 images on a single charge. Depending on how you shoot, your mileage might vary. I think Nikon did a good job with picking the right battery capacity for the Z50 – it should be sufficient for most photography needs. However, if you anticipate shooting a lot, I would buy an extra EN-EL25 battery. It is small and light enough that you do not have to worry about it. Plus, with the Nikon Z50 being able to charge through its USB port, you can charge two batteries at the same time – one through the camera, and one through the provided wall charger.
Wi-Fi, Bluetooth and Remote Control
The Nikon Z50 is equipped with both Wi-Fi and Bluetooth capabilities in order to be able to transfer images and control the camera remotely. Once you navigate to the Setup menu and select "Connect to smart device" menu option, you can pair with your smartphone via Bluetooth using the Nikon Snapbridge App. Although the Nikon Snapbridge app is still somewhat buggy (mostly occasional connection issues) and switching between Bluetooth and Wi-Fi has not worked for me when using the App (I have to manually connect to the Wi-Fi hotspot with my smartphone), it has gotten much better compared to before. When shooting in the field, I was able to transfer images to my phone and give them to the people I photographed, which was very nice. When I wanted to control the camera remotely, I was able to do so without much hassle, once the Wi-Fi connection was stable.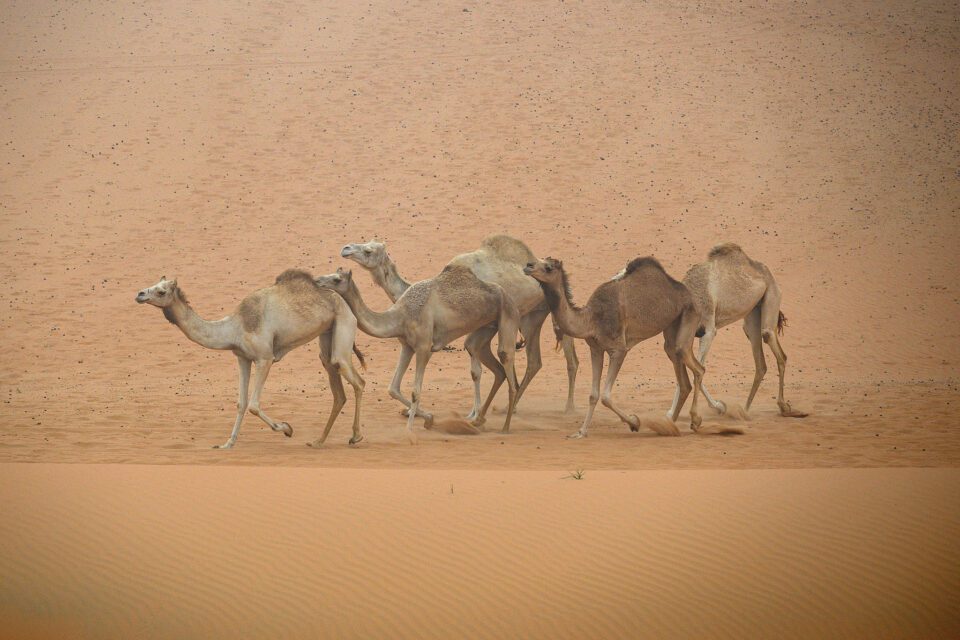 Nikon has certainly improved the stability of Snabridge, but more work needs to be done. The app looks awful and needs a better polish. Stability and connectivity issues should be fixed. Nikon still has a long way to go to make the app more usable and practical in the field.
Flash
The Nikon Z50 has a tiny flash unit that is rated with a 7m Guide number. That's not a lot of power, but if your subject is relatively close, it is enough to give out a bit of fill flash. I personally don't really use built-in flash unless I absolutely have to, so I practically never touched it on the Z50. The only unfortunate omission from the Z50, and perhaps I am asking too much, is the omission of command flash options in the camera menu. As I have already pointed out on the first page of the review, the Nikon Z50 cannot control other Nikon Speedlights, something the D7500 is able to do. So if you want to shoot off-camera flash with Nikon speedlights, you will need to use a command unit on the flash port, or use an external/third party flash trigger.