The first serious lens that I ever bought as a photographer was one of Nikon's 105mm macro lenses. It might as well have been glued to my camera. Landscapes, cityscapes, and of course macro photos – 105mm was my go-to focal length for everything. Even though I've moved on from those days, it's safe to say that 105mm macro lenses remain close to my heart. That's why I was so excited to review the Nikon Z MC 105mm f/2.8 VR S Macro, one of two macro lenses so far for the Nikon Z mirrorless system, and a beauty of a lens.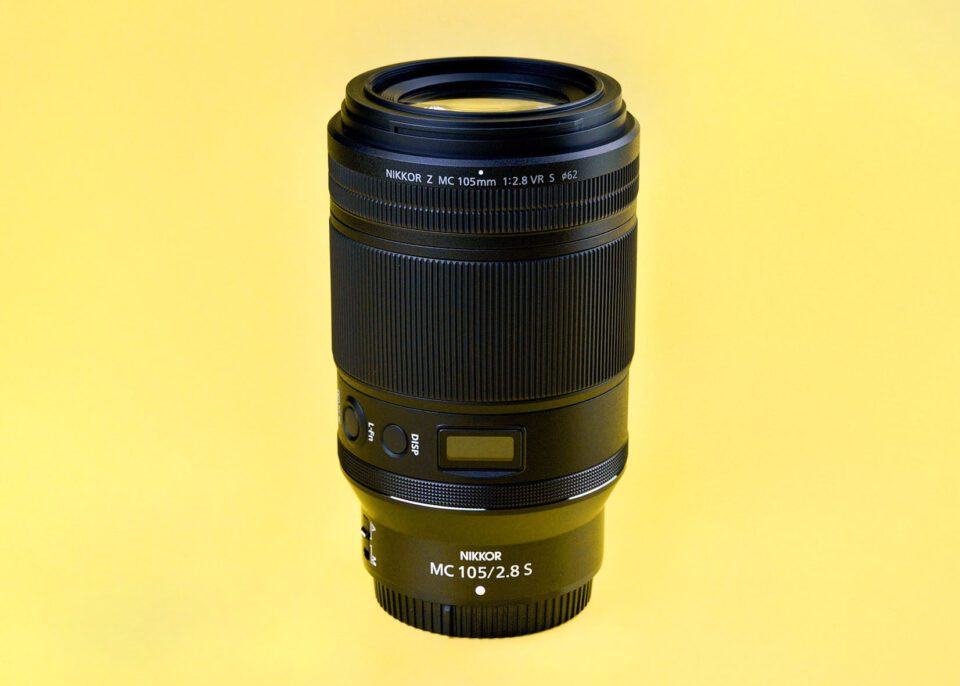 A 105mm macro lens can be considered the starting point for serious macro photography if you intend to shoot at an extreme magnification of 1:1 (AKA "life-size" magnification). Plenty of 50mm or 60mm macro lenses can also reach 1:1 magnification, but they make you stand a bit too close to tiny subjects, blocking the light or scaring it away. On the flip side, longer macro lenses like 150mm or 200mm will give you even more working space between your camera and your subject, but there aren't very many out there, and they're substantially bigger and more expensive.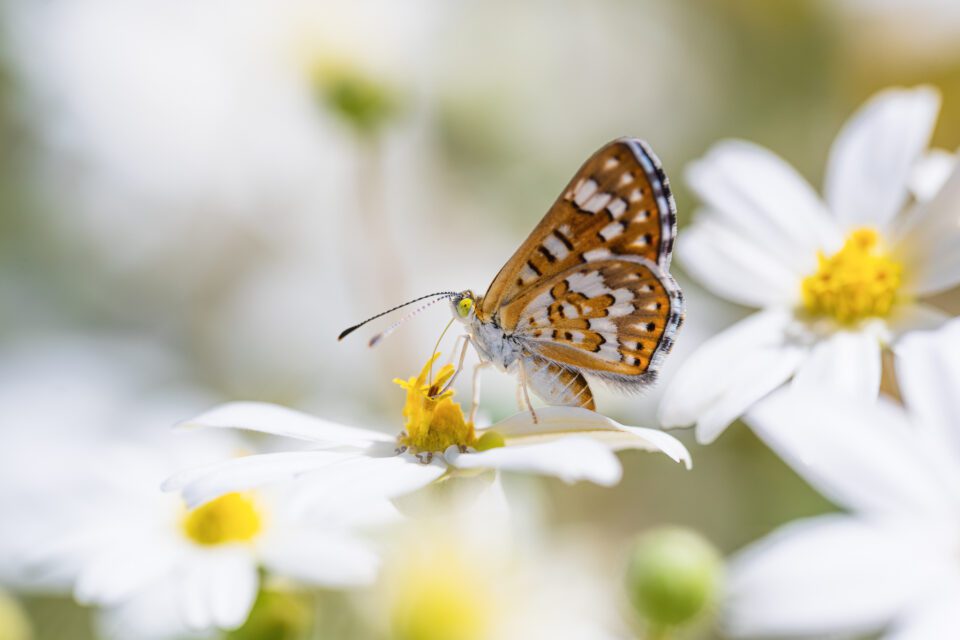 As for the Nikon Z MC 105mm f/2.8 S, it holds an important place as the first dedicated macro lens for the Nikon Z mirrorless system (alongside the Z MC 50mm f/2.8 that was announced at the same time). Nikon has packed the Z 105mm f/2.8 with all sorts of features, both in terms of handling and in its optical quality. Overall, it's an excellent lens all-around and one of Nikon's best efforts yet with the Z system.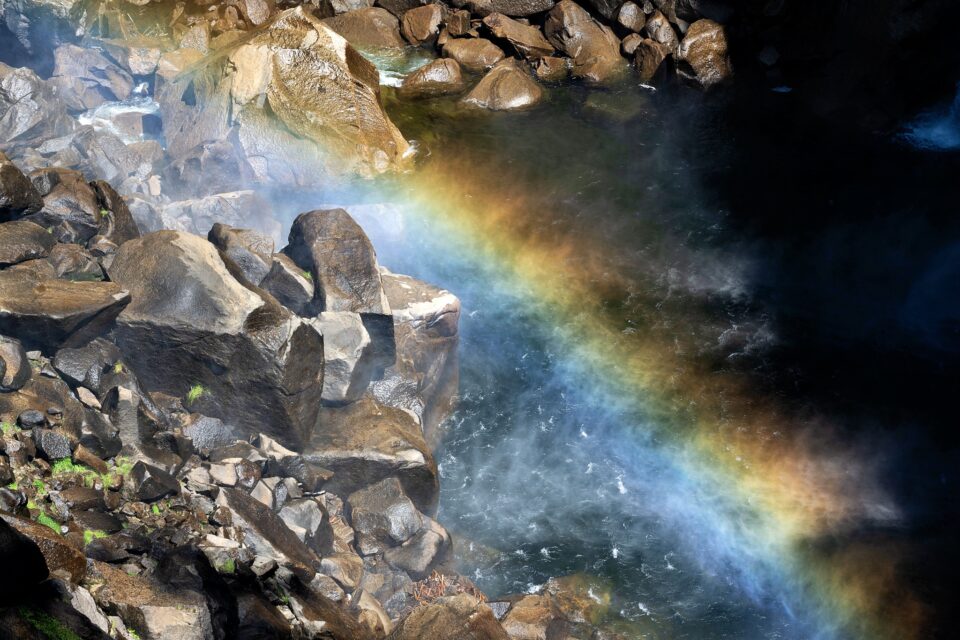 But I'm getting ahead of myself. Before I talk about optical quality on the next page of this review, let's first dive into the lens's specifications, build quality, and handling.
Nikon Z MC 105mm f/2.8 Macro Specifications
Full Name: Nikon NIKKOR Z MC 105mm f/2.8 VR S
Mount Type: Nikon Z Mount
Focal Length: 105mm
Angle of View (DX): 15°20′
Angle of View (FX): 23°10′
Maximum Aperture: f/2.8 at infinity focus; f/4.5 at 1:1 magnification
Minimum Aperture: f/32 at infinity focus; f/51 at 1:1 magnification
Aperture Blades: 9 (rounded)
Filter Size: 62mm
Lens Elements: 16
Lens Groups: 11
Special Elements: 1 aspherical, 3 ED glass
ARNEO Coating: Yes
Nano Crystal Coating: Yes
Super Integrated Coating: Yes
Fluorine Coated Front Element: Yes
Electronic Diaphragm: Yes
Vibration Reduction: Yes
Internal Focusing: Yes
Control Rings: Focus ring and control ring
Function Button: Yes, L-Fn
Focus Motor: STM
Minimum Focus Distance: 29.2 cm (0.96 ft)
Working Distance at Close Focus: 13.4 cm (5.26 inches)
Maximum Magnification: 1.0× (1:1)
Mount Material: Metal
Weather/Dust Sealing: Yes
Dimensions (Length × Diameter): 140 x 85 mm (5.6 x 3.4 inches)
Weight: 630 g (1.39 lbs)
MSRP: $1050
Lowest Sale Seen: $900 (check current price)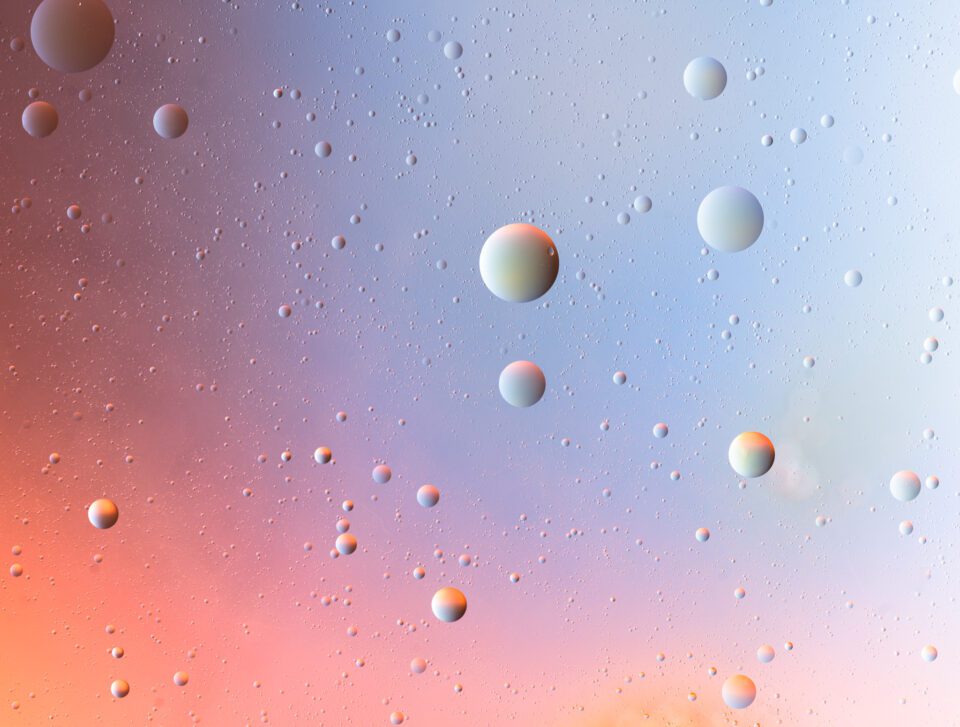 These are some pretty impressive specifications. There aren't a lot of lenses where I just end up typing "yes" for all the high-end features. But the Z MC 105mm f/2.8 S has pretty much everything in Nikon's arsenal, from a fluorine-coated front element to a dedicated function button on the lens.
In terms of its optical construction, it's a somewhat complex 16-element design – much more detailed than some of the 6-element macro lenses of the past. Here's the lens's optical diagram:
Build Quality
When you first pick it up, you might be surprised at how light the Nikon Z MC 105mm f/2.8 feels considering its (relatively large) size. Even though it looks like a lens meant for the Nikon Z9, it balances just fine on the Nikon Z6 and Z7 series. At 630 g / 1.39 lbs, it's not a particularly heavy lens. (By comparison, the previous generation Nikon 105mm f/2.8G VR Macro lens for the F-mount weighs 750 g / 1.65 lbs, so Nikon shaved off a bit of weight.)
Part of the weight savings is thanks to the lens's materials. Unlike the previous generation, which was an all-metal lens, this one is mostly plastic. Only the lowest section of the barrel is made of metal. Personally, I don't consider that a bad thing. If you've read my reviews before, you know how I feel about this debate; I've been converted to the plastic side of things, so long as it's high-quality plastic, which this lens is.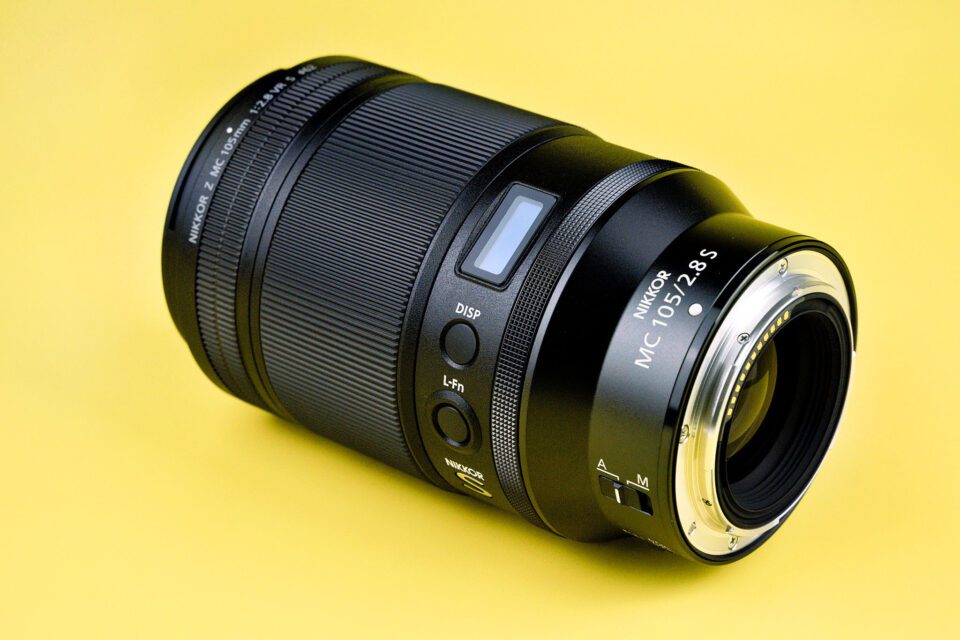 As for the rest of the build quality features, I was happy to see that there are no external moving parts on the Z MC 105mm f/2.8 S, aside from the switches, buttons, and control rings that you move yourself. Plenty of macro lenses on the market (especially third-party lenses) extend as you focus to 1:1 magnification, so this definitely wasn't a given. On top of that, the weather sealing on this lens is excellent. After taking it on several different trips across the US, from deserts to temperate rainforests, I never noticed any build quality issues.
Now let's cover the handling features of the Nikon Z MC 105mm f/2.8 VR S.
Handling
The Z MC 105mm f/2.8 macro lens handles extremely well. There's a huge manual focus ring, an additional control ring that you can customize, a function button, an EL display, and a focus limiter switch. In short, this lens has almost all of Nikon's bells and whistles.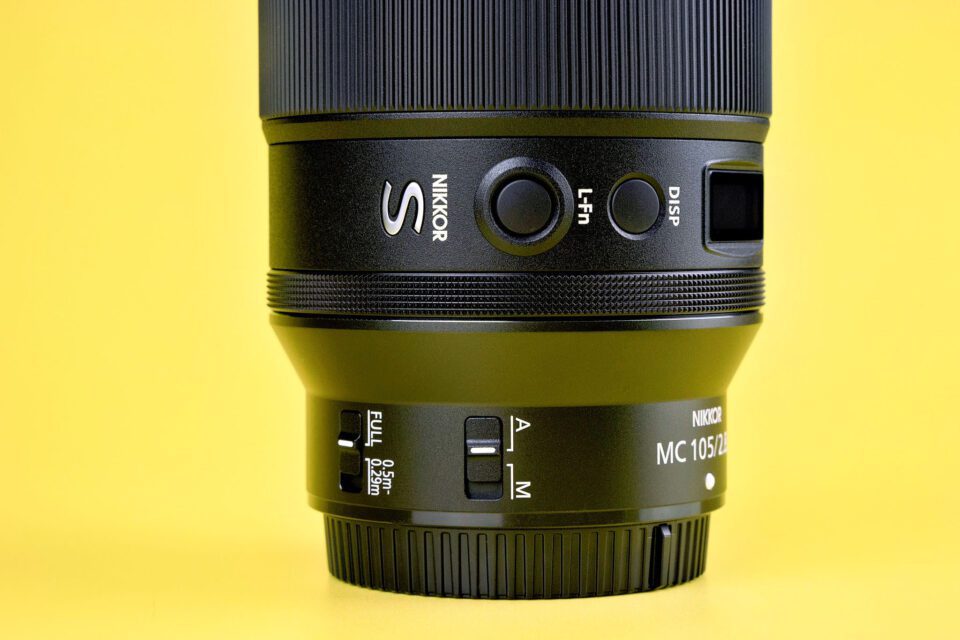 I didn't notice any meaningful handling issues with this lens, although if you have big fingers, they might rub against the wide barrel of the lens when you grip your camera. It's probably not a huge cause for concern. Aside from that, the lens handles just as smoothly as a typical Nikon Z lens, and it will feel very familiar if you're used to the Z system.
The last handling feature I'll mention is stabilization. Even though image stabilization isn't as useful for close-up and macro photography, I'm glad that the Z MC 105mm f/2.8 has vibration reduction built-in. At minimum, the view through the viewfinder is surprisingly nice and stable when vibration reduction is turned on. And if you have a Nikon Z camera without IBIS, it makes this lens all the more viable.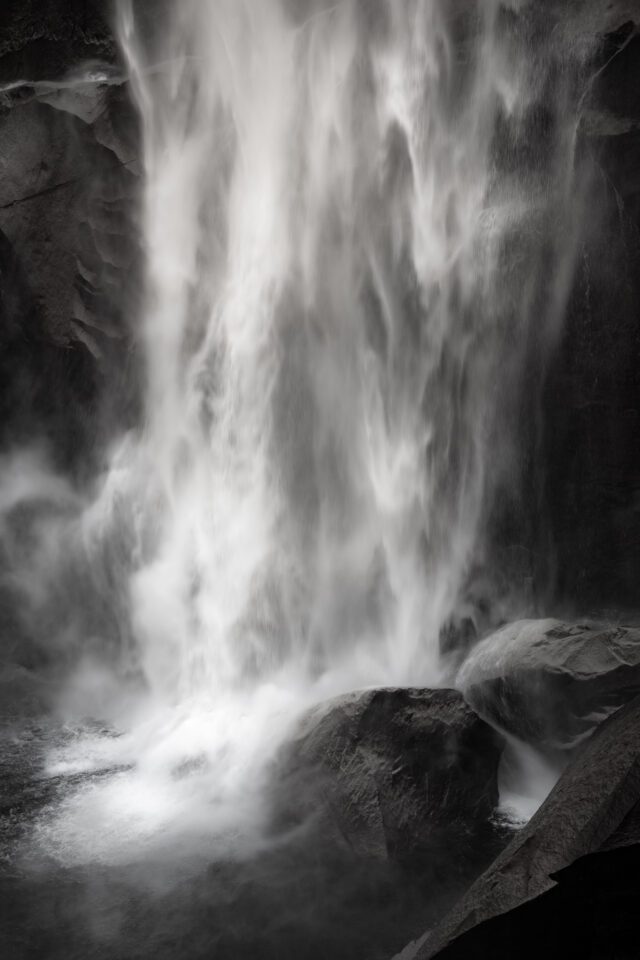 Working Distance and Close Focus Considerations
When you're focused at 1:1 magnification, there will be about 134 mm (5.26 inches) between the front of the lens and your subject. That's not a ton of room to work with, but it's in line with other 105mm macro lenses. Just keep in mind that the lens hood reduces this working distance quite a bit, so I don't recommend using the hood if you're photographing skittish subjects.
At 1:1 magnification, you'll fill the frame with an object that's approximately 36 mm wide (1.4 inches). It's enough to easily photograph most subjects that you'll find out there, although for the tiniest bugs – smaller than an ant – you may still want a bit more magnification.
To that end, one of the few issues with the Nikon Z MC 105mm f/2.8 S is that it isn't compatible with Nikon's teleconverters. That's a bit of a shame, since using a 1.4x or 2x teleconverter is a great way to make a macro lens more versatile while also increasing your maximum magnification. However, you can still use extension tubes to increase your magnification beyond 1:1. Here's the gold standard that I recommend if you want to maintain autofocus and electronic aperture control.
As you focus closer and closer with the Nikon Z MC 105mm f/2.8 macro lens, you may notice that your aperture changes. It isn't a fault with this lens in particular; the "effective aperture" of a given lens simply narrows as you focus closer. At 1:1 magnification, the maximum aperture of this lens is f/4.5. (In theory, the effective aperture should be f/5.6 at 1:1 magnification, and I'm unsure why this lens is f/4.5 instead. If you happen to know any specifics, let me know in the comment section at the end of this review!)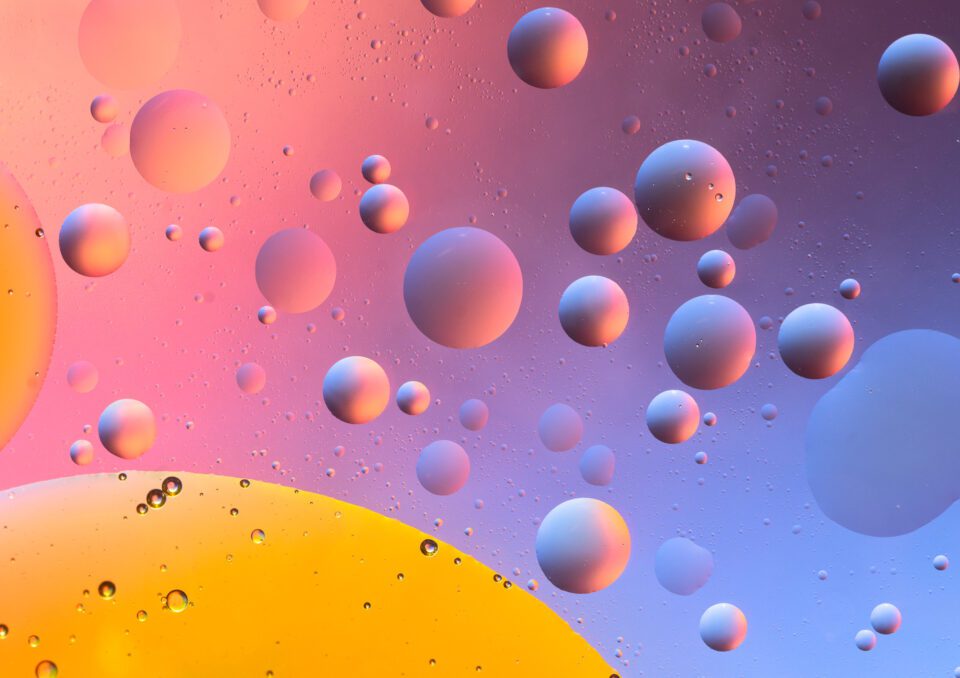 Macro photography in general is a very tough genre, and if you're struggling to take sharp photos, it's probably not because of the lens. The closer you focus, the more you run into issues related to depth of field, camera shake, focusing, and subject movement. If you ever run into difficulties with getting sharp macro photos, I hope you'll find some of my other articles on macro photography to be useful, especially these three:
Our Takes
Spencer: Nikon threw a lot at the Z 105mm f/2.8 Macro. We wouldn't normally see a function button on a sub-$2000 lens, among other things. Not to mention the impressive build quality.
Nasim: Yes, but I wish that it had an extra spot on the focus limiter switch for non-macro distances. We should be able to tell the lens to ignore anything up close if we plan to use it for portraiture or landscapes.
Spencer: Is that your only complaint about the handling? Not bad!
Nasim: Don't get me wrong. I like the lens, I'm just trying to point out the flaws as I see them. So far, it's almost all positives in terms of build quality and handling.
Spencer: It strikes me is that this is a fairly big lens, but it's still lightweight. Whereas a lot of 105mm macro lenses are the opposite – smaller, but denser by comparison.
Nasim: Well, the 105mm f/2.8G that you've kept for so many years is almost all metal. I'm not surprised that you think that!
The next page of this review covers the optical characteristics of the Nikon Z MC 105mm f/2.8 S, including focusing performance and sharpness tests in the lab. So, click the menu below to go to "Optical Features":