One of Nikon's most intriguing decisions in the mirrorless era is to sell two different f/2.8 zoom trios – one set of professional, S-line lenses for $2000+, and another set for about half the price but with Tamron-designed optics. In the cheaper trio, the longest lens is the $1250 Nikon Z 70-180mm f/2.8. How does it perform, and does it hold a candle to the high-end Nikon Z 70-200mm f/2.8 S? This extensive review of the Nikon Z 70-180mm f/2.8 will answer all your questions!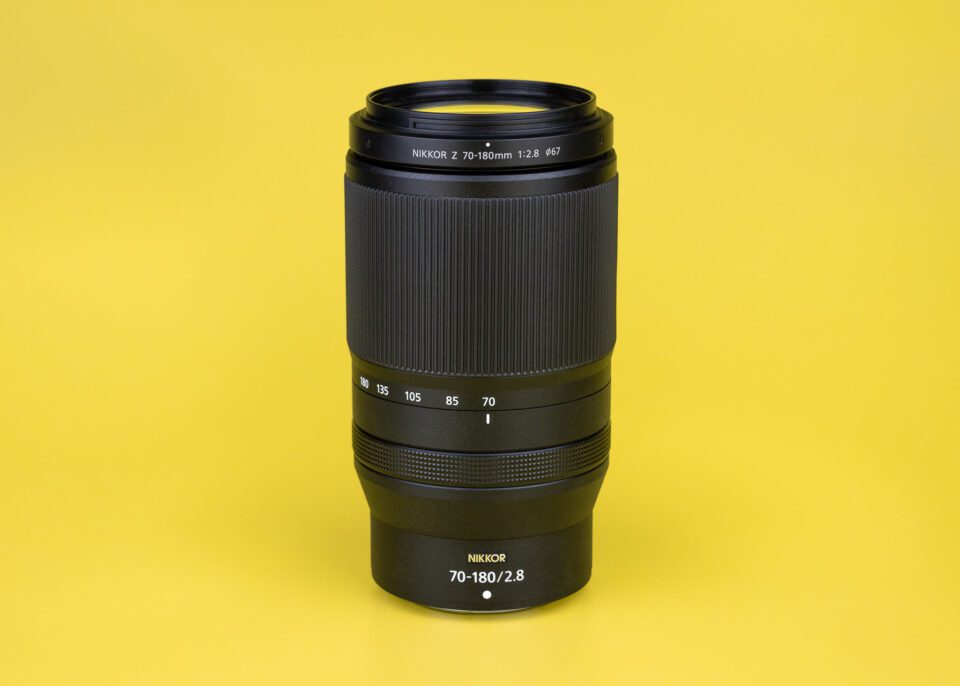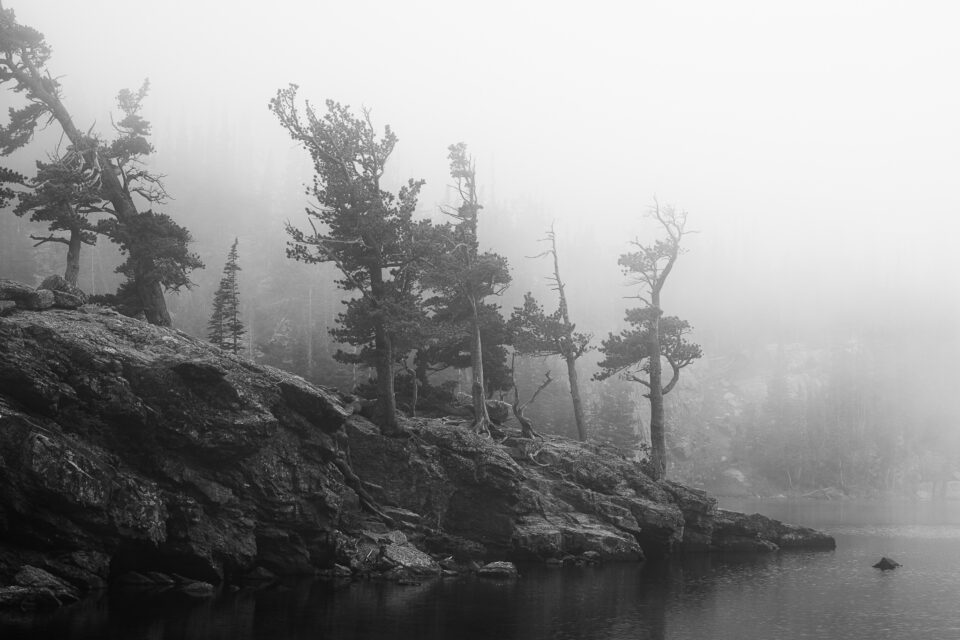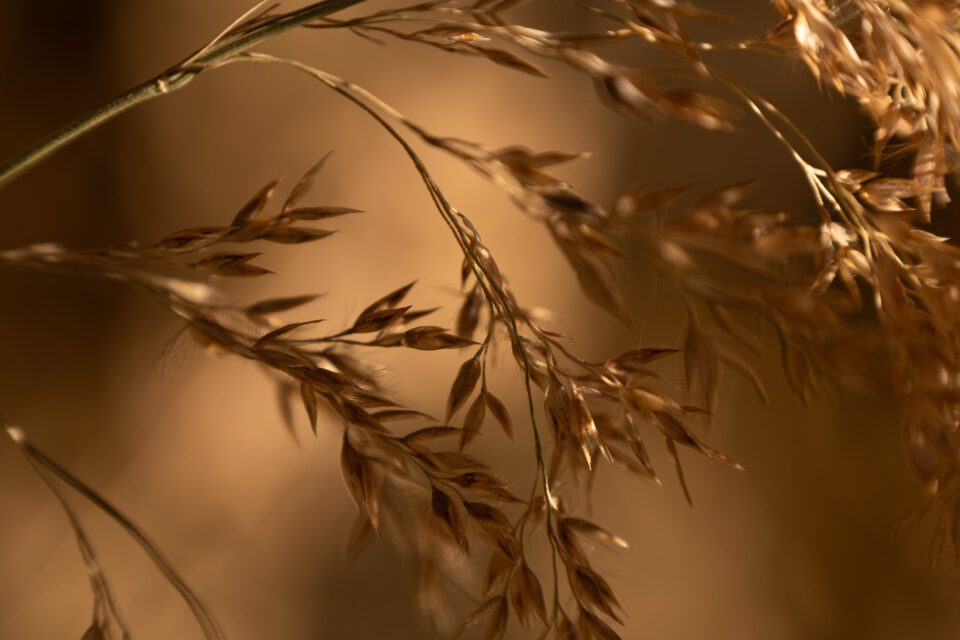 Nikon Z 70-180mm f/2.8 Specifications
Full Name: NIKKOR Z 70-180mm f/2.8
Focal Length: 70-180mm (2.57x zoom)
Maximum Aperture: f/2.8
Minimum Aperture: f/22
Lens Elements: 19
Lens Element Groups: 14
Filter Thread Size: 67mm
Angle of View (FX): 34°20′ to 13°40′
Maximum Magnification: 0.48x (1:2)
Minimum Focusing Distance: 0.27 meters (0.89 feet) at 70mm; 0.85 meters (2.8 feet) at 180mm
Vibration Reduction: No
Aperture Blades: 9, rounded
Fluorine Coating: No
ED Glass Elements: 5
Super ED Glass Elements: 1
Aspherical Elements: 3
Focus Motor: STM
Internal Focusing: Yes
Internal Zooming: No
Teleconverter Compatibility: Yes (with both Z teleconverters)
Switches: Zoom lock switch
Function Buttons: None
Dimensions (Length x Diameter): 151 x 84 mm (6.0 x 3.3 inches)
Weight: 795 g (1.75 lbs)
MSRP: $1249.95 (Check current price and sales)
As expected of a non-S lens, these features are pretty middle-of-the-road. Although the optical design is fairly complex, the lack of vibration reduction, an A-M switch, or fluorine coating feels disappointing.
The price is also a mixed bag. On one hand, $1250 for a Nikon-brand f/2.8 telephoto zoom is extremely reasonable. On the other hand, it's not a Nikon-designed lens, and the Tamron lens that it's based off of is actually $1100 with their ongoing sale.
Granted, there are reasons to spend more for a native Nikon lens rather than a third-party Tamron even if the optics are the same. Future-proofing, compatibility with accessories, and full autofocus integration are all worthwhile features that only first-party lenses can guarantee. I'm personally not too bothered by the price differences for that reason, but it's still been a sore point among some Nikon faithful.
It doesn't help that there's a newer generation Tamron 70-180mm f/2.8 G2 for $1300, which was announced in August 2023 for Sony E. This Nikon lens, meanwhile, is based upon the older G1 version of the Tamron. That definitely feels annoying, and it's not the first time this has happened – Nikon's 28-75mm f/2.8 is also based on the older G1 Tamron 28-75mm rather than the G2.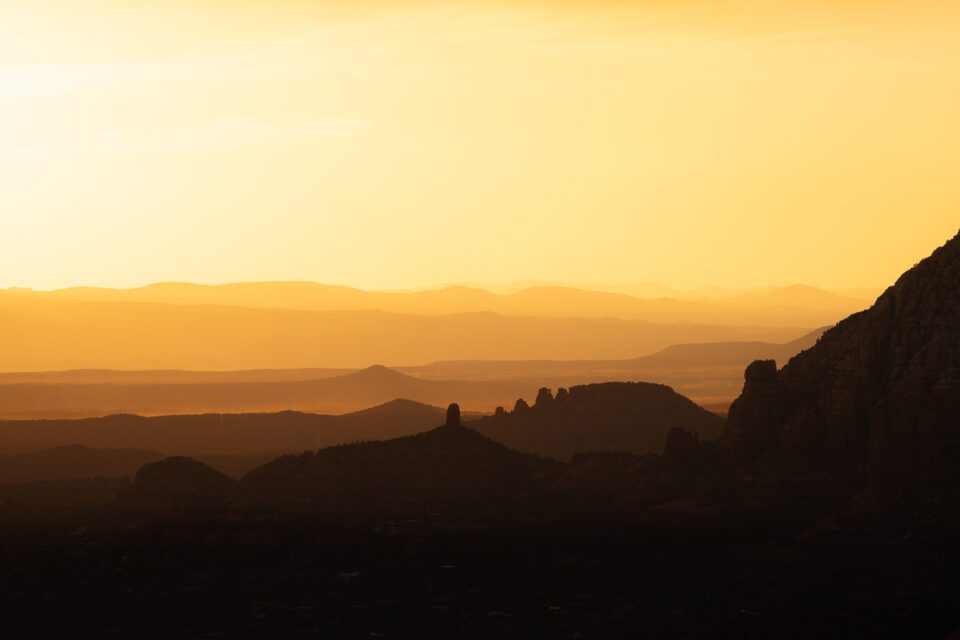 On the bright side, the weight of the Nikon Z 70-180mm f/2.8 is very reasonable at 795 g (1.75 lbs). By comparison, the Nikon Z 70-200mm f/2.8 S weighs a whopping 1360 g (3.00 lbs). In fact, the Nikon Z 70-180mm f/2.8 is even a bit lighter than my favorite F-mount lens, the Nikon AF-S 70-200mm f/4G – a lens that weighs 850 g (1.87 lbs) not counting the FTZ adapter.
Does this mean that the Nikon Z 70-180mm f/2.8 finally fulfills a long-time wish from Nikon Z photographers – the desire for a lightweight telephoto zoom? Personally, I'd still love to see a mirrorless 70-200mm f/4 or a variable-aperture 70-300mm that's even lighter, but the 70-180mm f/2.8 isn't far off the mark. At minimum, it's another option alongside the Z 24-200mm f/4-6.3 (see my review) and the Tamron 70-300mm f/4.5-6.3 for the Z mount (see my review).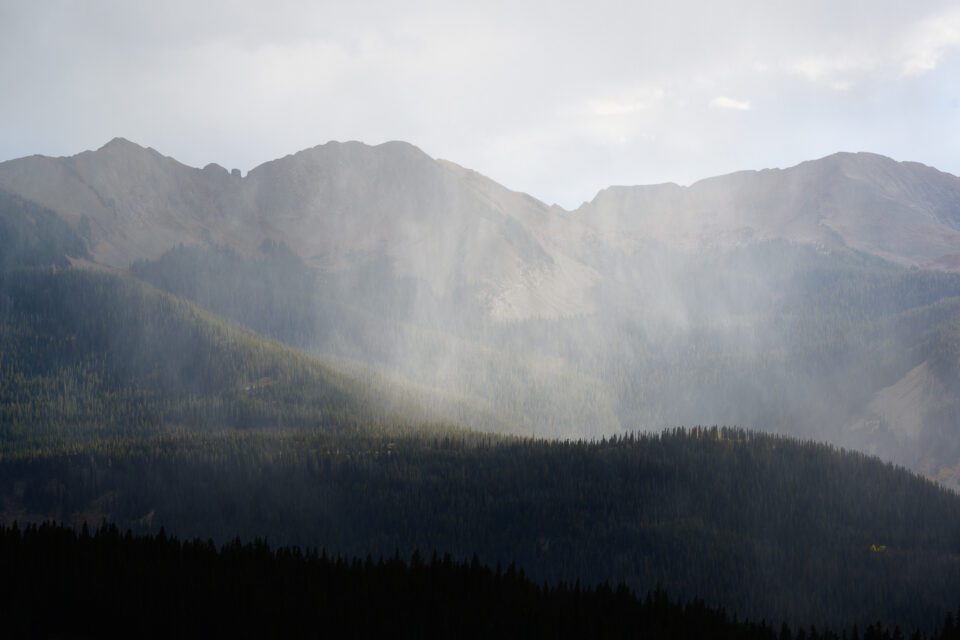 Build Quality and Handling
Like most lenses these days, the Nikon Z 70-180mm f/2.8 is a plastic lens with a metal mount. The high-quality plastic design is part of why the 70-180mm f/2.8 has stayed so light, and I can't complain about that. The build quality is also good, with tight tolerances and no wobble in the barrel. However, the front barrel of the lens does extend when zoomed (same as with most Nikon Z zooms) which is not ideal when working in rainy or dusty conditions. The lack of a fluorine-coated front element is also frustrating for working in rainy and dusty environments. At least the lens has fairly extensive weather sealing.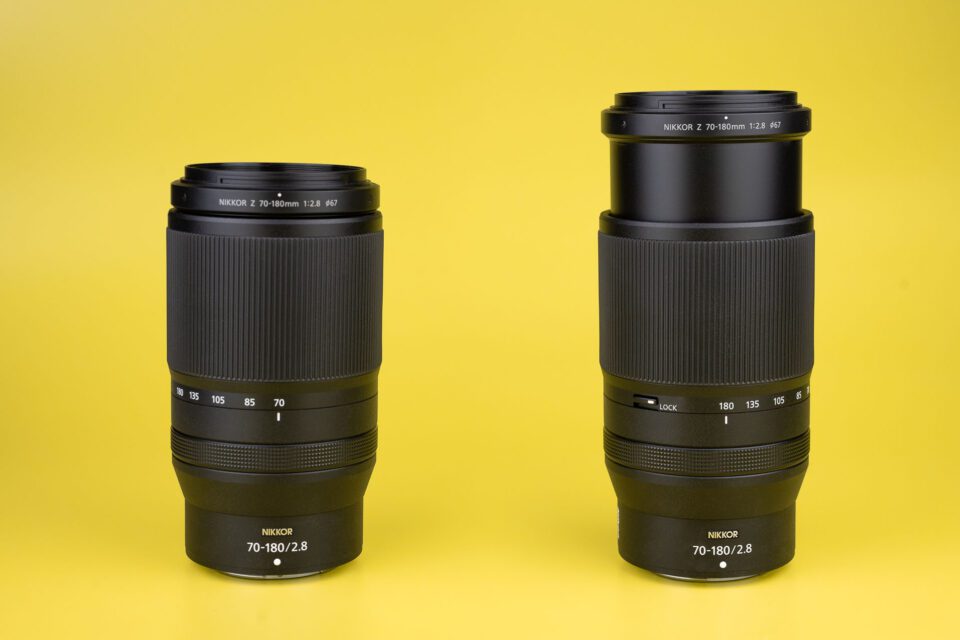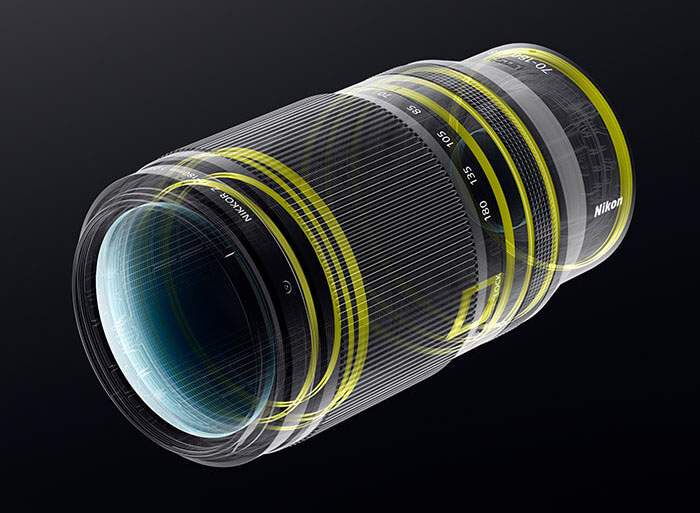 The Nikon Z 70-180mm f/2.8's handling features leave something to be desired. There is only one switch to be found on the lens – a zoom lock switch, which I found unnecessary considering the well-dampened zoom ring of the 70-180mm f/2.8. There is no A-M switch, focus limiter switch, custom function button, focus distance scale, or any other useful handling features. There's just the zoom ring and the focus ring – not even an additional command dial.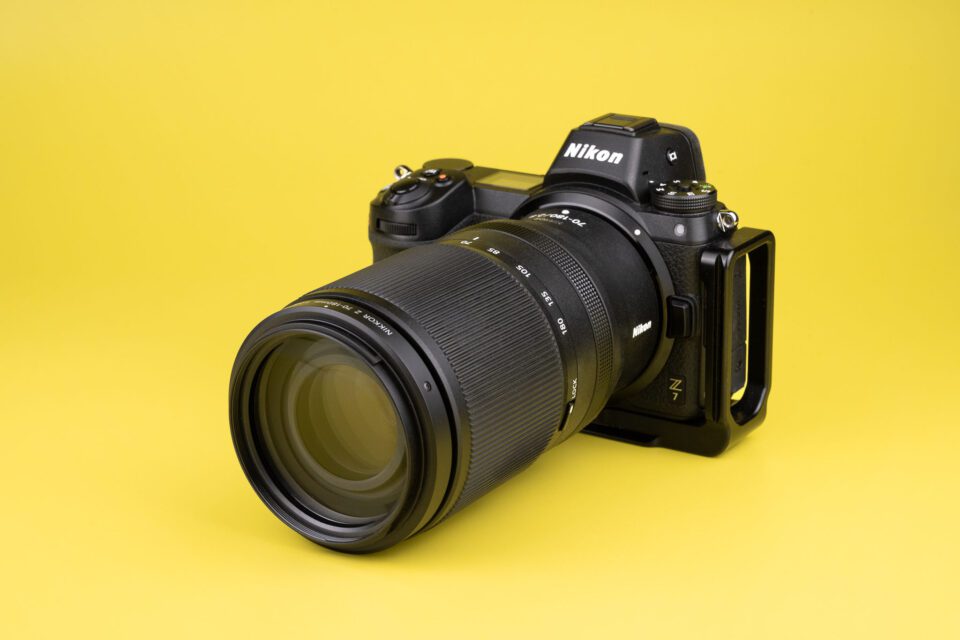 On top of that, the lens lacks vibration reduction, making it the longest Nikon Z lens so far to be missing this feature. This is a big limitation when using the Z 70-180mm f/2.8 on any of Nikon's cameras without in-body image stabilization (IBIS), which means that Z30/Z50/Zfc shooters may want to look elsewhere for a telephoto. Even on cameras that do have IBIS, you'll get slightly worse vibration reduction performance with this lens compared to something like the 70-200mm f/2.8 VR S.
In short, where handling features are concerned, this is one of the most basic Nikon Z lenses yet. However, the solid build quality and impressively light weight somewhat make up for the lack of useful handling features.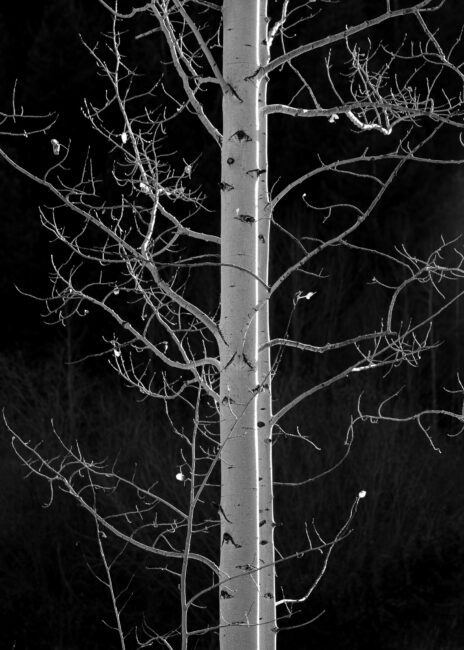 The next page of this review covers the optical characteristics of the Nikon Z 70-180mm f/2.8, including focusing performance and sharpness tests in the lab. So, click the menu below to go to "Optical Features":