For this review of the Nikon Z 26mm f/2.8, I've tested the lens extensively both in the field and in the lab. This is one of the smallest, lightest full-frame lenses ever made, and not just by Nikon. But how does it perform?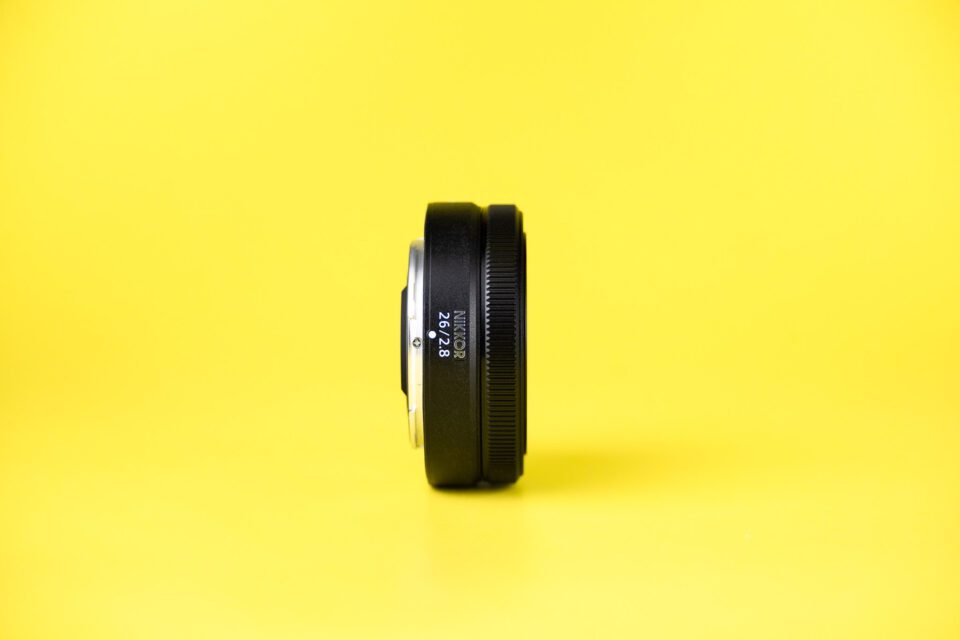 Pancake lenses like the Nikon Z 26mm f/2.8 usually come with some compromises. Sometimes those compromises are in the form of handling features or maximum aperture, such as the Olympus 15mm f/8 "body cap lens" that can only shoot at f/8. Other times, image quality is the biggest casualty of such a small lens design.
Up front, I'll say that the Nikon Z 26mm f/2.8 does not have the sky-high performance of most other Nikon Z prime lenses, which will be clear once you read the "Optical Features" page of this review. Still, with such impressive portability, maybe it will earn a spot in your bag anyway. By the end of this review, you'll have a better sense of whether the Nikon Z 26mm f/2.8 is right for you.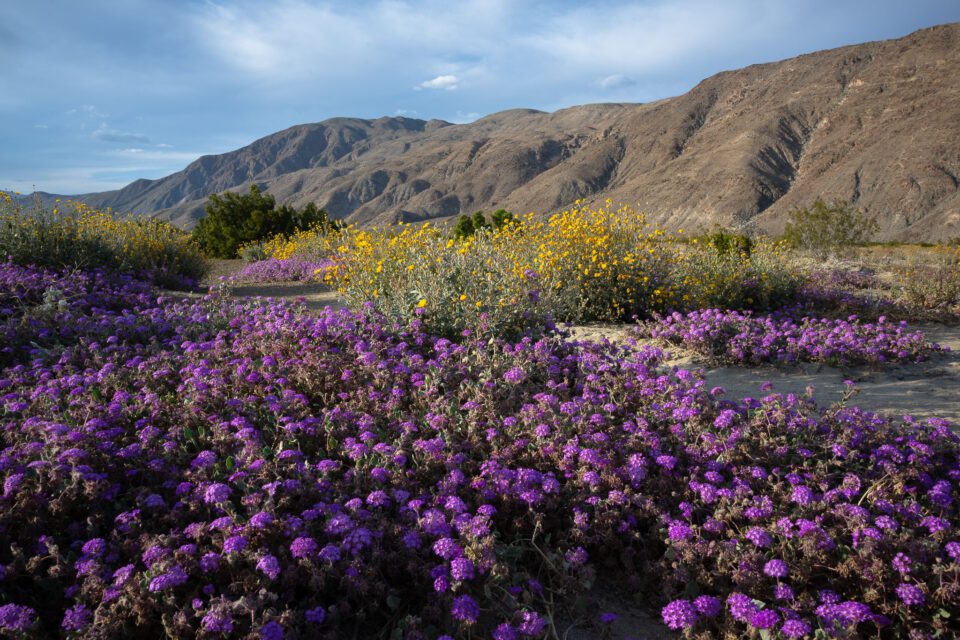 Nikon Z 26mm f/2.8 Specifications
Mount Type: Nikon Z Mount
Focal Length: 26mm prime
Angle of View (DX): 57°
Angle of View (FX): 79°
Maximum Aperture: f/2.8
Minimum Aperture: f/16
Aperture Blades: 7, rounded
Filter Size: None, but lens hood takes 52mm filters
Lens Elements: 8
Lens Groups: 6
Special Elements: 3 aspherical
ARNEO Coating: No
Nano Crystal Coating: No
Super Integrated Coating: No
Fluorine Coated Front Element: No
Electronic Diaphragm: Yes
Vibration Reduction: No
Internal Focusing: No
Control Rings: One (generally used for focusing)
Function Buttons: None
Switches: None
Focus Motor: STM
Minimum Focus Distance: 20.1 cm (7.92 in)
Maximum Magnification: 0.19× (1:5.3)
Mount Material: Metal
Weather/Dust Sealing: Yes
Dimensions (Length × Diameter): 24 × 70 mm (1.0 × 2.8 in.)
Weight: 125 g (0.28 lbs)
MSRP: $499.95
Lowest Sale Seen: $496.95 (check current price and availability)
It strikes me that these are pretty low-end specifications, with the exception of the three aspherical elements. The Nikon Z 26mm f/2.8 has none of Nikon's high-end lens coatings and few advanced handling features. The price of $500 is a bit surprising, considering that Nikon's existing Z 28mm f/2.8 costs $300 (and sometimes goes on sale for less).
Let me linger on that comparison a bit longer. The Nikon Z 26mm f/2.8 and 28mm f/2.8 are very similar lenses at first glance. Both lenses are extremely light, weighing 125 grams and 155 grams respectively (0.28 and 0.34 pounds). The 26mm f/2.8 that I'm reviewing today is the slimmer of the two lenses – 24 versus 43 millimeters (one inch versus 1.7 inches) – but both are small and portable.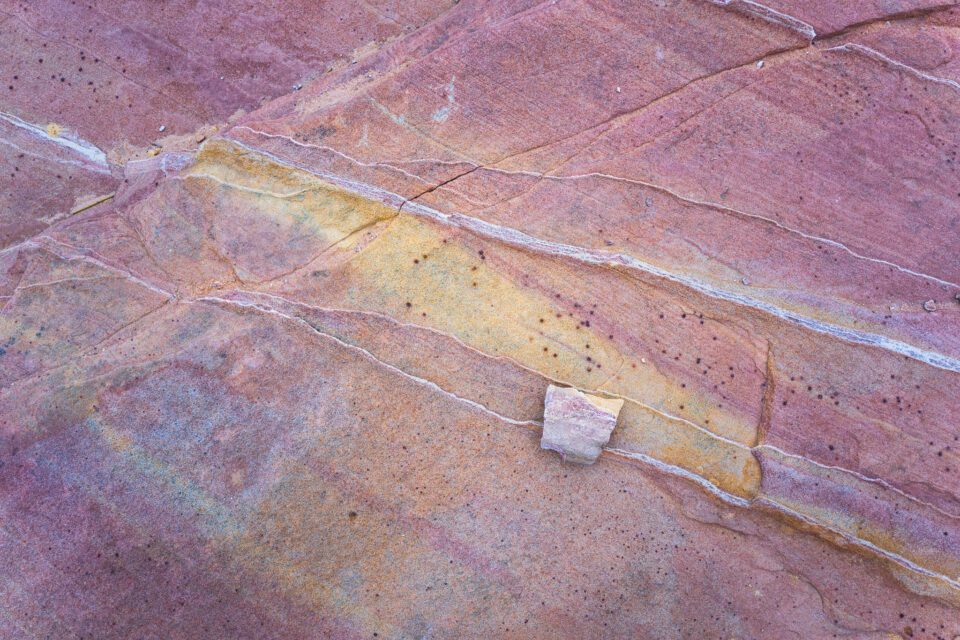 Using both lenses in practice didn't really change my opinion; these are similar lenses. The 26mm f/2.8 is more portable thanks to the slimmer profile, but it also has some handling-related issues that the 28mm lens doesn't. More on that in a moment. As for image quality, the cheaper 28mm f/2.8 is generally better, but the two lenses are in the same ballpark.
I'm left wishing that Nikon had made just one of these two lenses – I hardly even care which one – and if they wanted another pancake lens, chosen a different focal length around 60mm or so. (The existing Nikon Z 40mm f/2 would slide nicely in between, making a trio of 26/28mm, 40mm, and 60mm pancakes.) But, it didn't happen that way.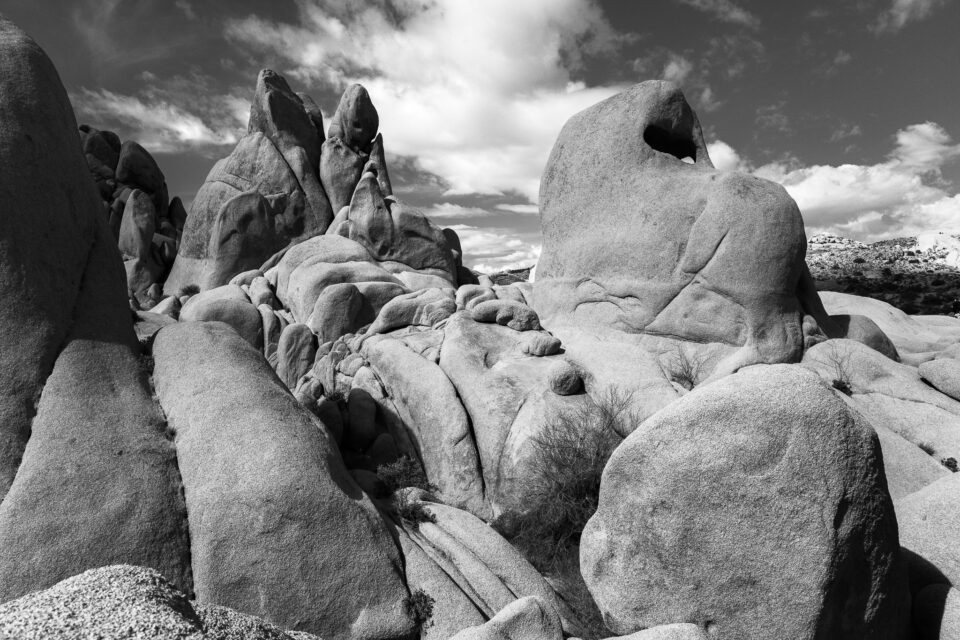 Build Quality and Handling
The Nikon Z 26mm f/2.8 is a lightweight lens, but it doesn't use cheaper materials than other Nikon Z lenses. It even has a metal lens mount, whereas the heavier 28mm f/2.8 has a plastic mount. Maybe that's where your extra $200 are going :)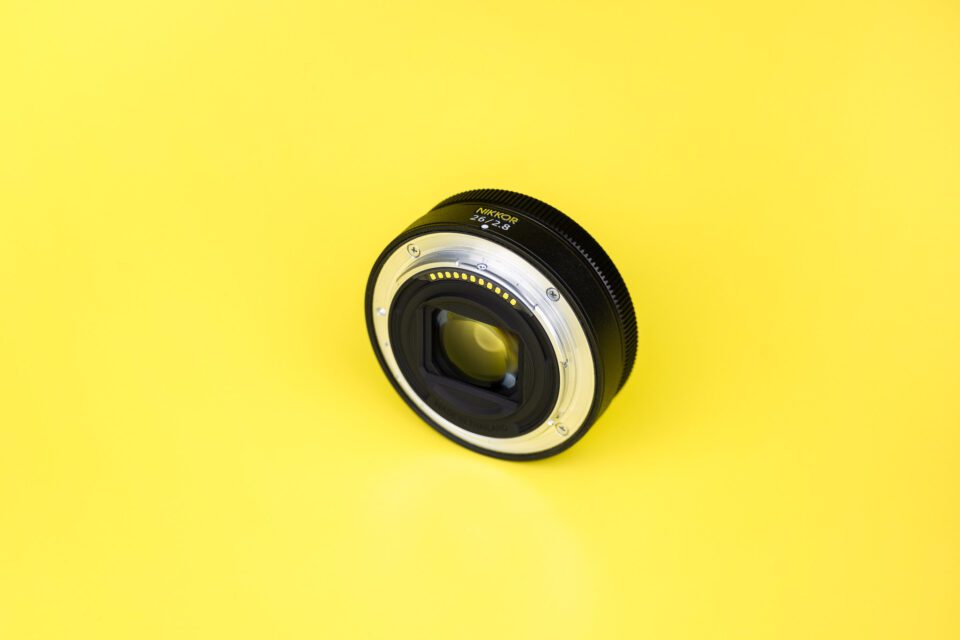 I can't stress enough how tiny the Nikon Z 26mm f/2.8 is, and that makes it pretty enjoyable to use in the field. While hiking in Death Valley, I could keep my camera (the Nikon Z7) in the mesh side pocket of my backpack with the Z 26mm f/2.8 mounted. I didn't need to stop, unzip my bag, and pull out the camera to start taking photos. The same goes for any camera strap or holster system – this lens is small enough to be completely unobtrusive.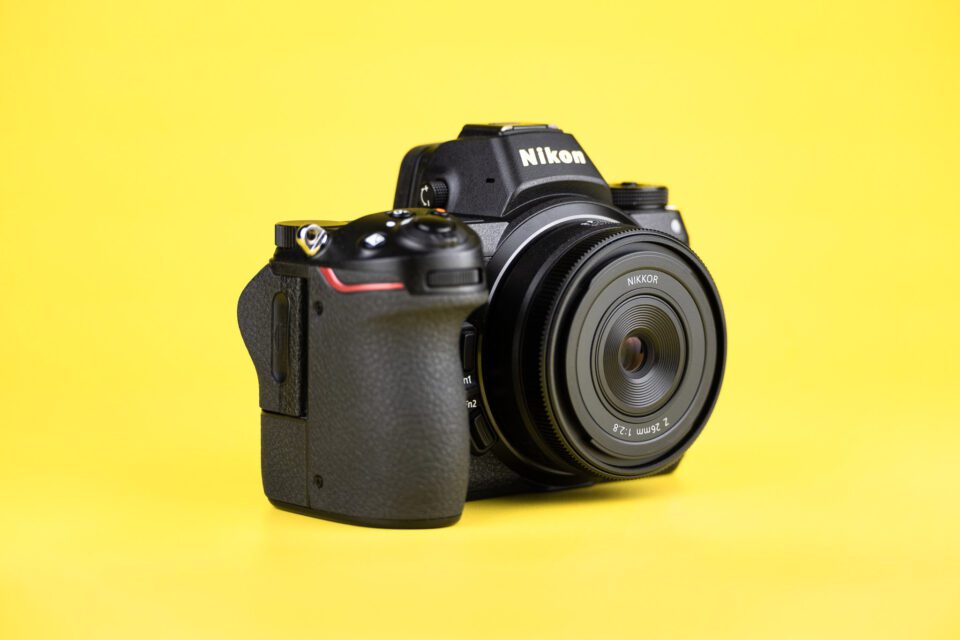 As for the rest of the build quality features, one thing that I don't like about the Nikon Z 26mm f/2.8 is that it's an externally-focusing lens. In other words, the barrel of the lens inches forward as you focus closer. Here's how that looks at the closest focusing distance: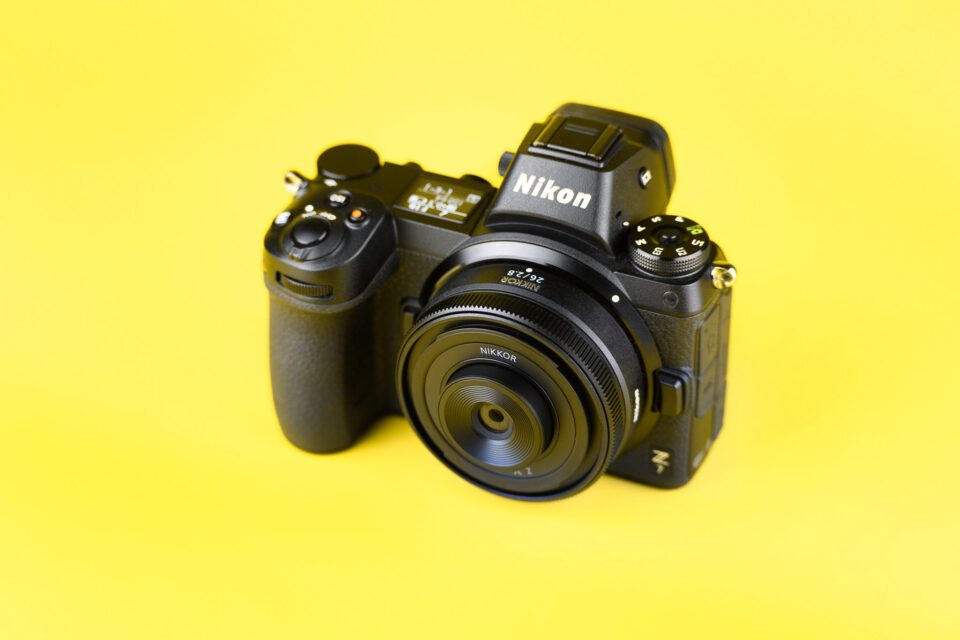 When the front barrel is at the maximum extension, I found that I could wobble it a very small amount. I'll emphasize that it's not much of a wobble – much less than a millimeter – but it makes me more wary of using this lens in dusty conditions. External-focusing lenses in general give me pause, especially when they're such portable lenses as this. The simple fact that you can carry it everywhere means it will likely see a lot of bad weather and harsh conditions over the years.
Another issue with the Nikon Z 26mm f/2.8's construction is that it completely lacks a filter thread. As a landscape photographer, I often find myself using polarizing filters to reduce unwanted reflections and haze in a photo, and that's not something the Nikon Z 26mm f/2.8 can do by default.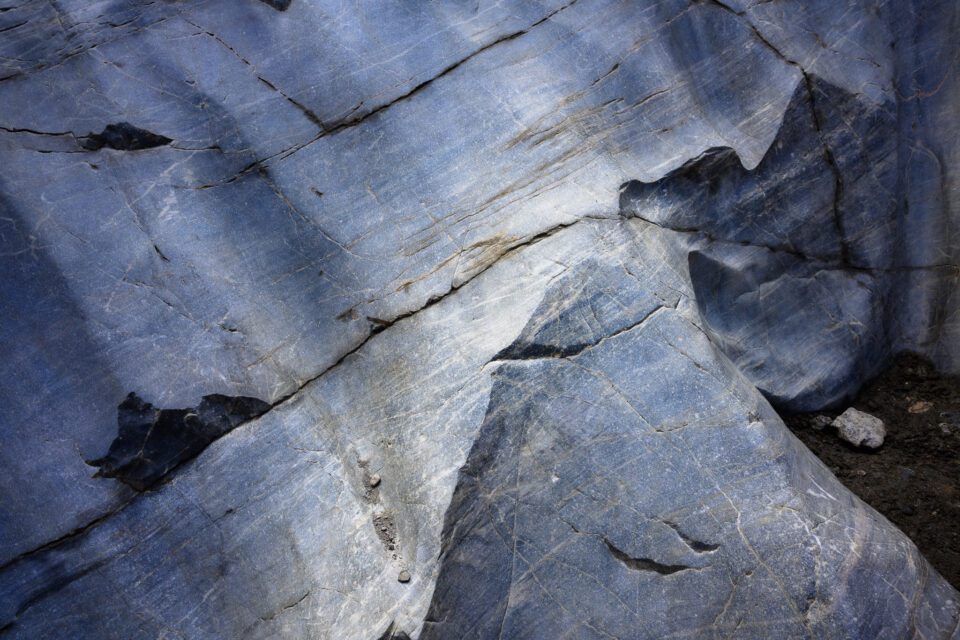 The good news is that the lens hood for the Z 26mm f/2.8 solves both of these problems pretty well. It has a built-in 52mm filter thread, and it stays fixed in place as the lens focuses. The large profile of the lens hood effectively hides the extending barrel of the lens, blocking it from the elements.
Naturally, a lens hood harms the lens's portability if you're trying to squeeze it into a small pocket. When the lens hood is attached, we're now looking at an even closer comparison between the 26mm f/2.8 and the 28mm f/2.8! Even so, I'd recommend keeping the lens hood with you – at least somewhere in your backpack, if not on the lens – in order to use filters and protect the lens in dusty or rainy conditions.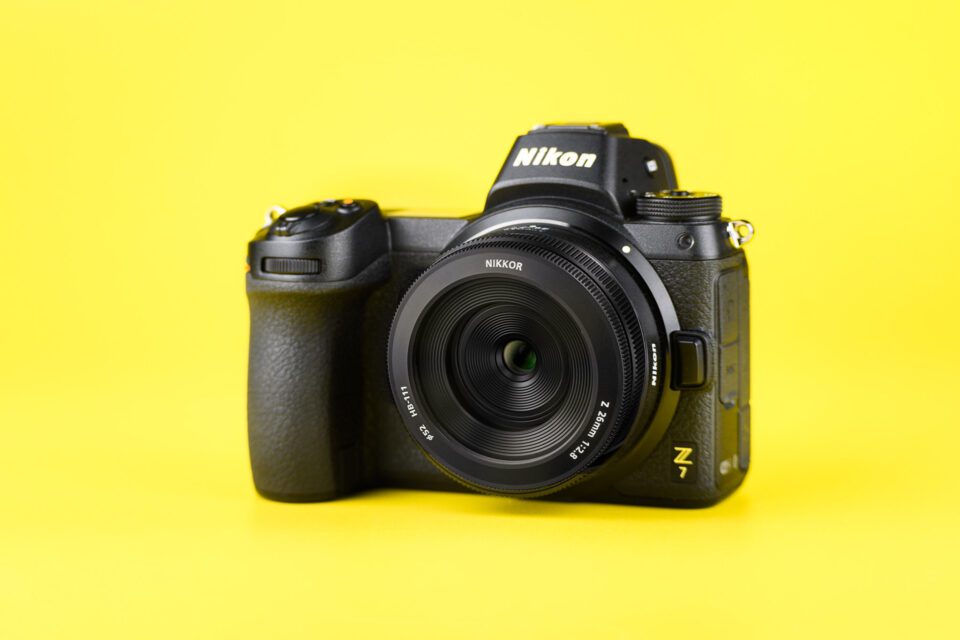 I should mention that the cap for the Nikon Z 26mm f/2.8 is an unusual slip-style cap that envelops most of the lens. Make sure to remove the cap before turning on the camera! Otherwise (if you're not using the lens hood) the lens makes a nasty sound, and the camera pops up an error message: "Lens initialization failed. Turn camera off and then on again."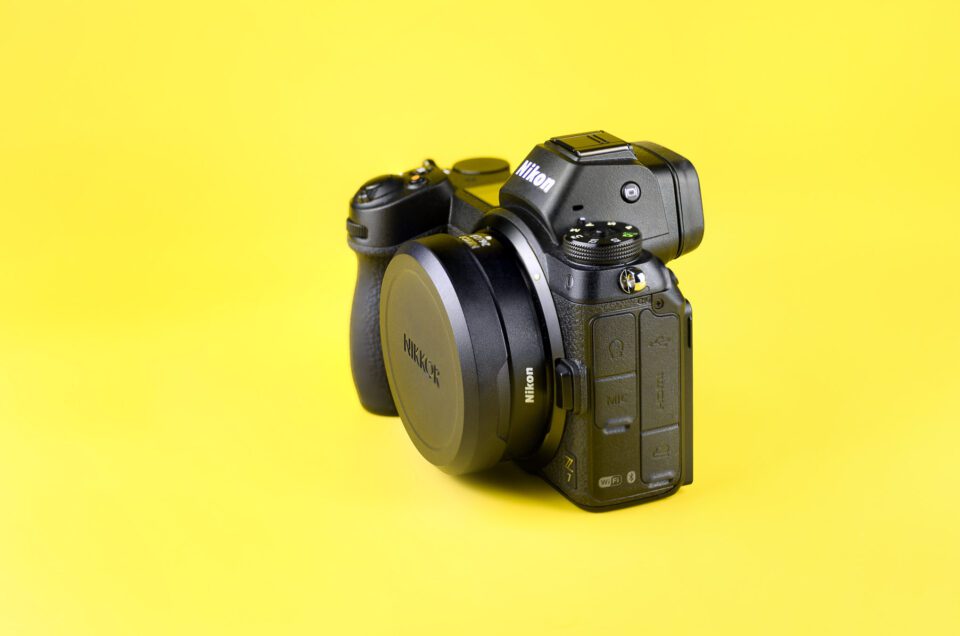 As for other handling features, there's not much to talk about. The Nikon Z 26mm f/2.8 has no buttons or switches – there's only the one manual focus control ring. It's as simple as can be.
Our Thoughts
Spencer: I had a great time using the lens in the field because of how easily it fit in the side pocket of my backpack. But I'm not impressed by the handling itself.
Nasim: Nikon wanted to justify the 26mm f/2.8 in their lens lineup by maximizing portability, and they succeeded. However, they made some clear sacrifices to get there.
Spencer: Right, Nikon advertises that it's the slimmest autofocus lens ever made for full-frame cameras. It's a compelling goal, but even so, I wonder if Nikon got a bit of tunnel vision here.
Nasim: That could explain the higher price and some of the handling issues. Whether those tradeoffs are worthwhile depends to me on the lens's performance.
The next page of this review covers the optical characteristics of the Nikon Z 26mm f/2.8, including focusing performance and sharpness tests in the lab. So, click the menu below to go to "Optical Features":