Lens Sharpness, Contrast and Color Rendition
So far we have only been able to test two copies of the Nikon Z 24mm f/1.8 S. Unfortunately, the first copy suffered from a decentering issue on the top left corner, and it had strange issues with green tint in the corners, so we had to send it back and get it exchanged for another one. The second copy was much better in comparison, and that's the lens we used for the below Imatest sharpness measurements: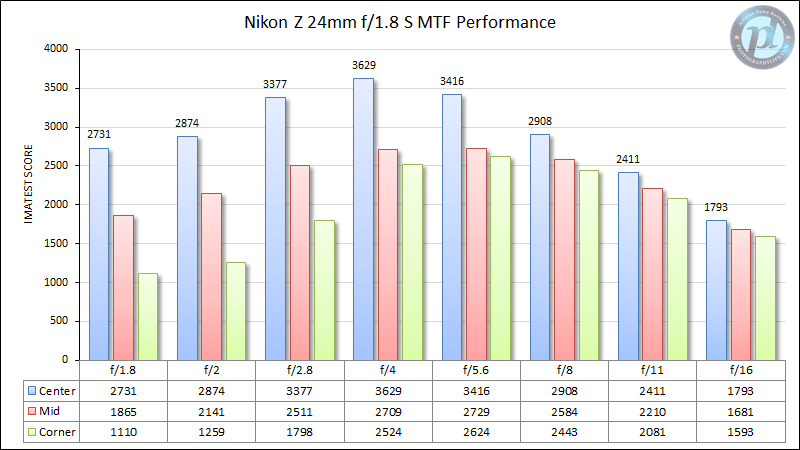 Although the lens does not reach the same resolution potential as the Z 35mm f/1.8 S and 50mm f/1.8 S lenses, it still performed admirably when stopped down. Wide-open, it was sharper than the Z 35mm f/1.8 S, and although its corner performance started out fairly weak, it was able to reach excellent sharpness levels when stopped down past f/2.8. Its peak performance reached at f/4, yielding the best overall center sharpness, although the corners looked a bit better at f/5.6.
The above results are not very meaningful without comparisons to other lenses, so make sure to see the next page of this review.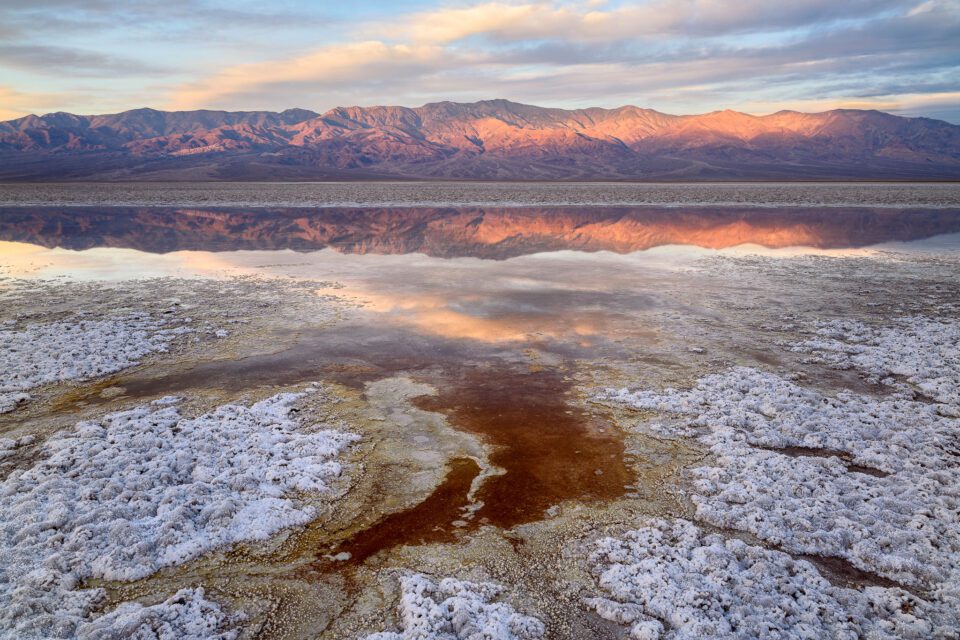 The Nikon Z 24mm f/1.8 S has some mild field curvature, although it is not as highly pronounced as on some other lenses. You can minimize the problem by stopping down a little.
As expected from a modern Nikon prime lens, the Z 24mm f/1.8 S has superb microcontrast and color rendition, which is hopefully visible from the sample images posted in this review.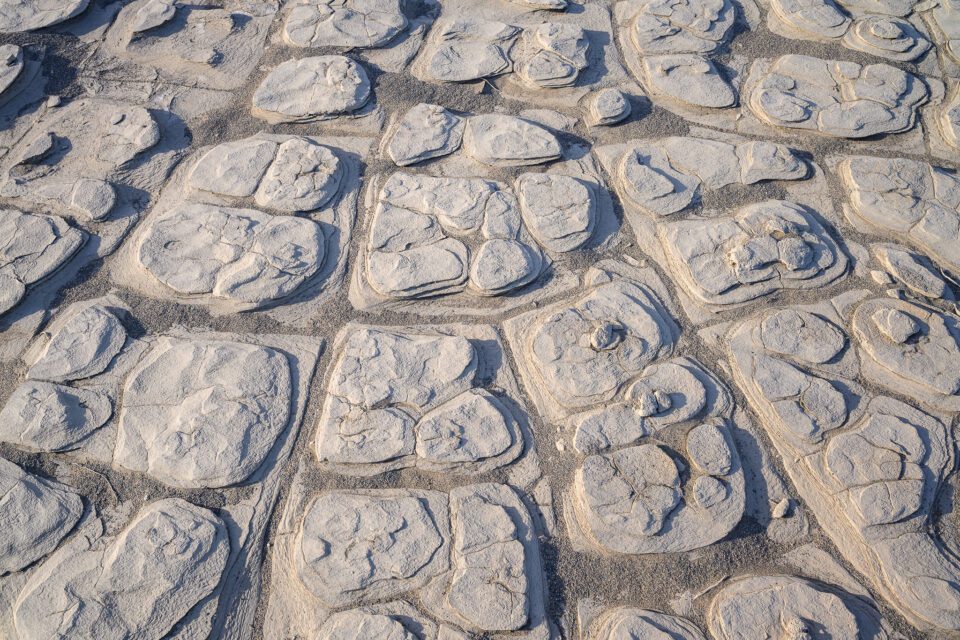 Focus Shift
The Nikon Z 24mm f/1.8 S exhibits very little focus shift (change in focus when adjusting aperture), which is great, considering how bad focus shift can get on some of the Nikon F lenses, especially at close focusing distances.
Focus Breathing
Just like Nikon promises in its marketing materials, the Z 24mm f/1.8 S has focus breathing compensation built-in, so you do not have to worry about your composition changing drastically when you focus the lens. This essentially makes the lens very useful for video shooting and focus-stacking purposes.
For this review, I shot a number of focus-stacked images, and they all got perfectly stacked in post-processing software without any issues (I used Photoshop for focus-stacking). The following image was shot at very close proximity to the salt formations on the ground, so I had to use a total of 9 images in my focus stacking sequence at f/11 to be able to get everything from the foreground to the background sharp: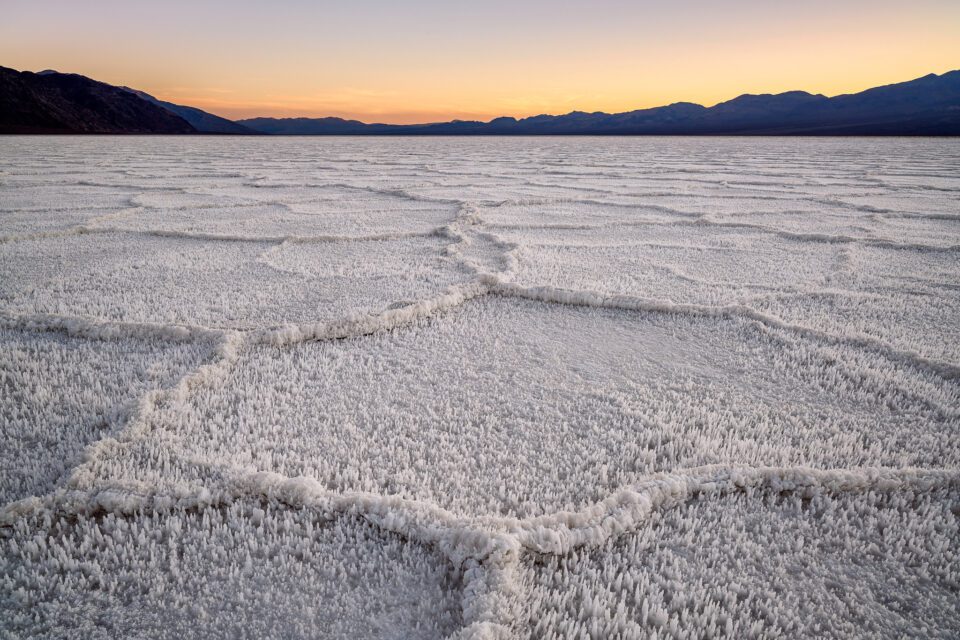 Thanks to the lack of focus breathing on this lens, I was able to stack the images without any alignment problems. In fact, I did not notice any change in framing from the first to the last shot in the sequence.
In-Body Image Stabilization Compatibility
Even though the Nikon Z 24mm f/1.8 S does not have optical vibration reduction, it does work with the Nikon Z camera sensor to produce better in-body image stabilization (IBIS) results than with non-native lenses. Specifically, this Z-mount lens allows Nikon Z cameras to use all five axes of stabilization: pitch, yaw, roll, X, and Y movements (whereas adapted lenses only allow pitch, yaw, and roll).
This results in up to five stops of image stabilization, which is great. With careful technique, you can get anywhere from 4-6 stops of improvement compared to the standard "1 / focal length" reciprocal rule. Here is a tack-sharp image that I captured hand-held with a shutter speed of 1/4th of a second: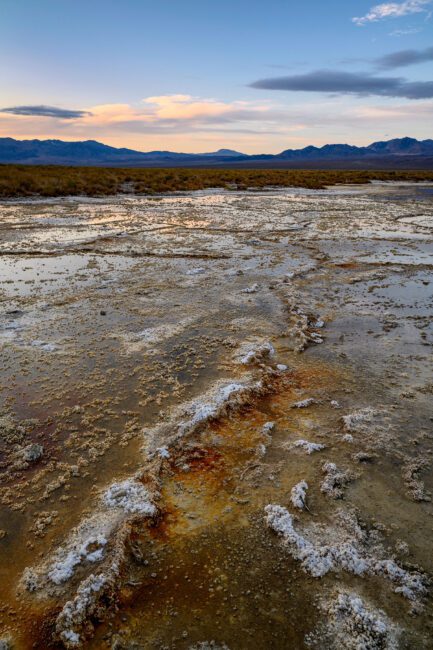 I could have easily pushed the shutter speed even slower – I have previously managed to capture images at shutter speeds up to a full second with some of the Nikon Z lenses, which is very impressive for IBIS!
Vignetting
The Nikon Z 24mm f/1.8 S exhibits a fairly low level of vignetting, as evidenced from the below chart: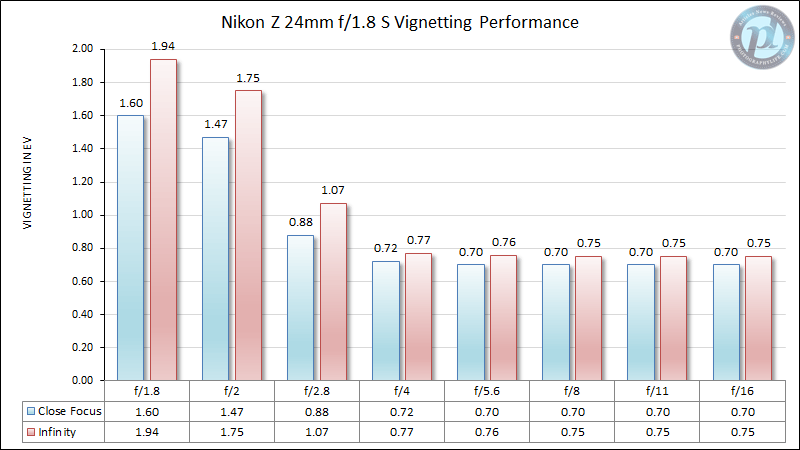 At close focus distances, the lens produces a bit over 1.5 stops of vignetting at the widest apertures. Stopping down to f/2.8 reduces vignetting significantly, with f/4 bringing it down even further. When shooting at infinity, the lens definitely vignettes more, reaching almost two stops at the maximum aperture. If you shoot subjects at or near infinity and you are worried about vignetting problems, I would recommend to stop the lens down to f/4 or smaller apertures.
Here is the worst-case scenario of vignetting at f/1.8, infinity focus, as illustrated by Imatest: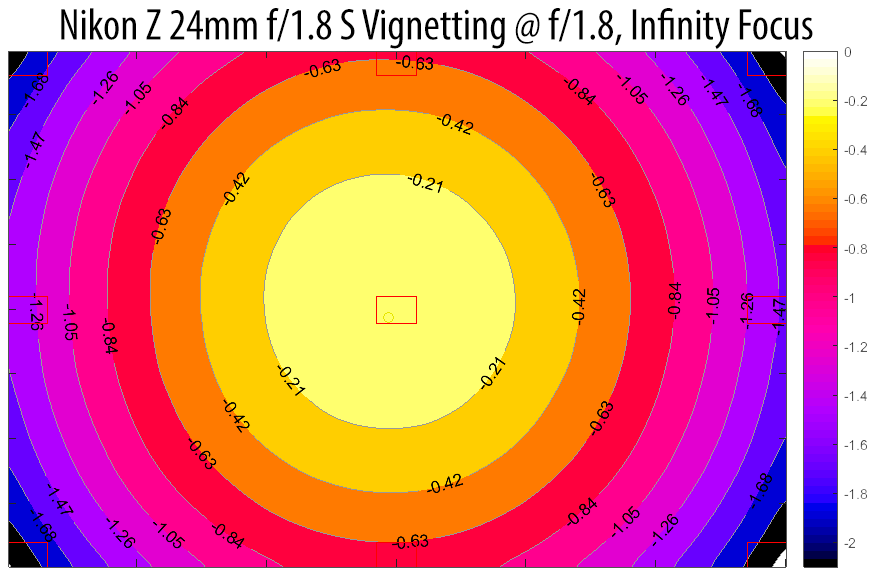 Using filters with the lens is not a problem – you will not see any additional vignetting issues as a result of filter use.
Distortion
Lens distortion is not particularly pronounced. Imatest measured -1.34% barrel distortion, which is not something you would notice on most of your images. If you use Lightroom, it will automatically apply distortion correction to your images, so that you don't have to worry about fixing it. If you shoot a lot of straight lines and you use post-processing software other than Lightroom and Photoshop, then you might need to take care of it manually.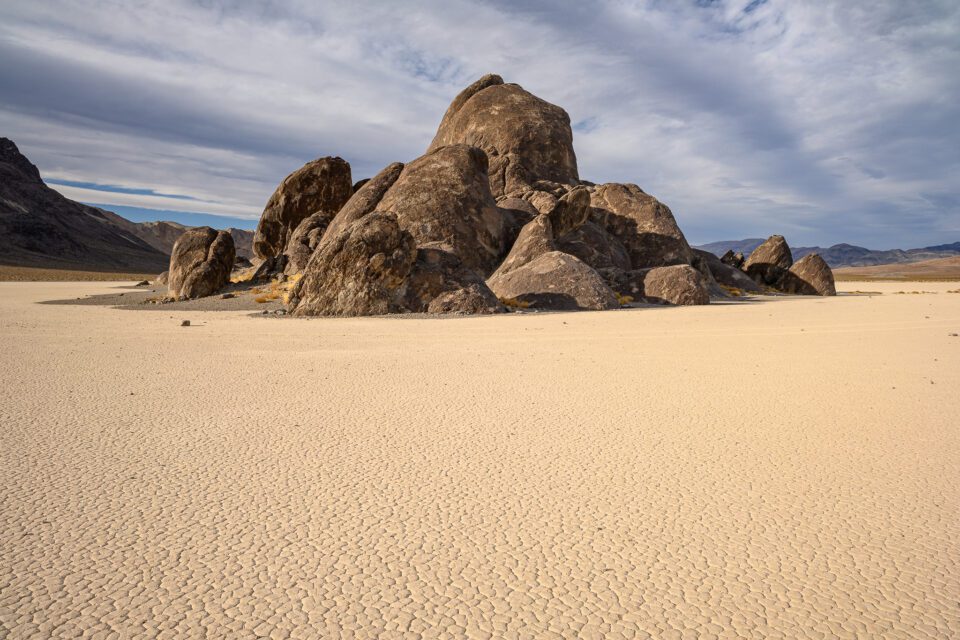 Chromatic Aberration
Lateral chromatic aberration is also controlled very well, as can be seen from the chart below: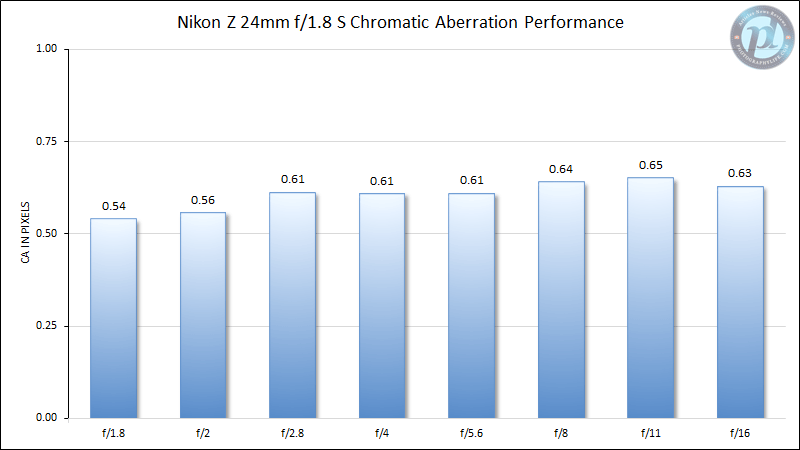 Imatest measured lateral chromatic aberration at around half a pixel at wide apertures, and slightly more when stopped down to f/2.8. This is considered to be low when compared to many other lenses, including the Nikon 24mm f/1.4G and 24mm f/1.8G lenses, both of which show higher levels (the Nikon 24mm f/1.4G reaches 1.5 pixels between f/1.4 and f/2.8).
Longitudinal chromatic aberration (color fringing in out-of-focus regions) is present at large apertures from f/1.8 to f/2.8 but disappears by f/4.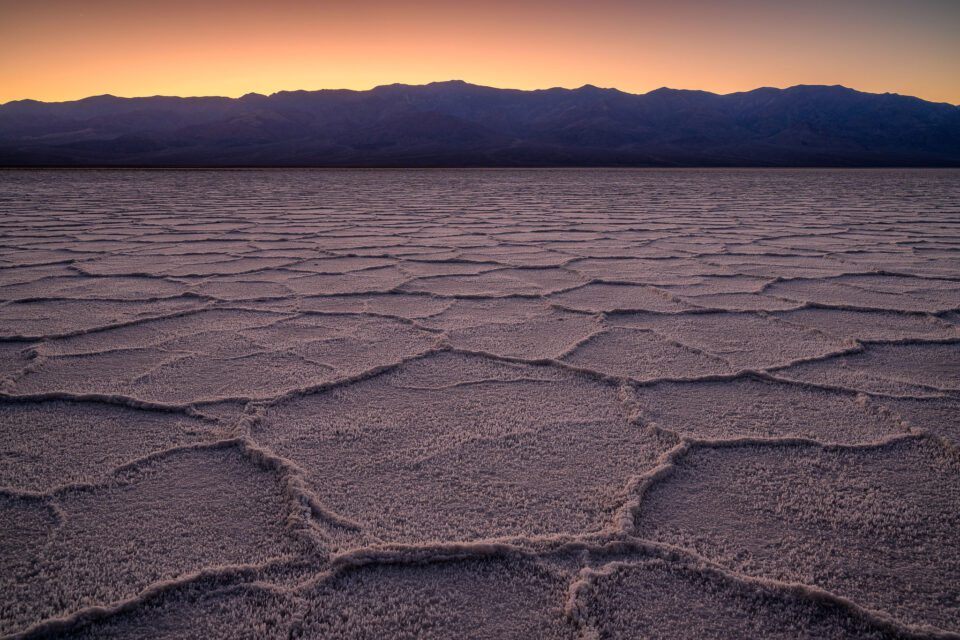 Bokeh
Wide-angle lenses like the Nikon Z 24mm f/1.8 S are not designed to yield pleasing bokeh, especially with this many aspherical lens elements. Although you can photograph subjects at close distances at maximum aperture, do not expect to see beautiful specular highlights. I personally don't mind the transitions in out-of-focus areas, but depending on what you are photographing, they can potentially look distracting.
Here is a sample image that I shot wide open, with some Christmas lights in the background to let you judge bokeh: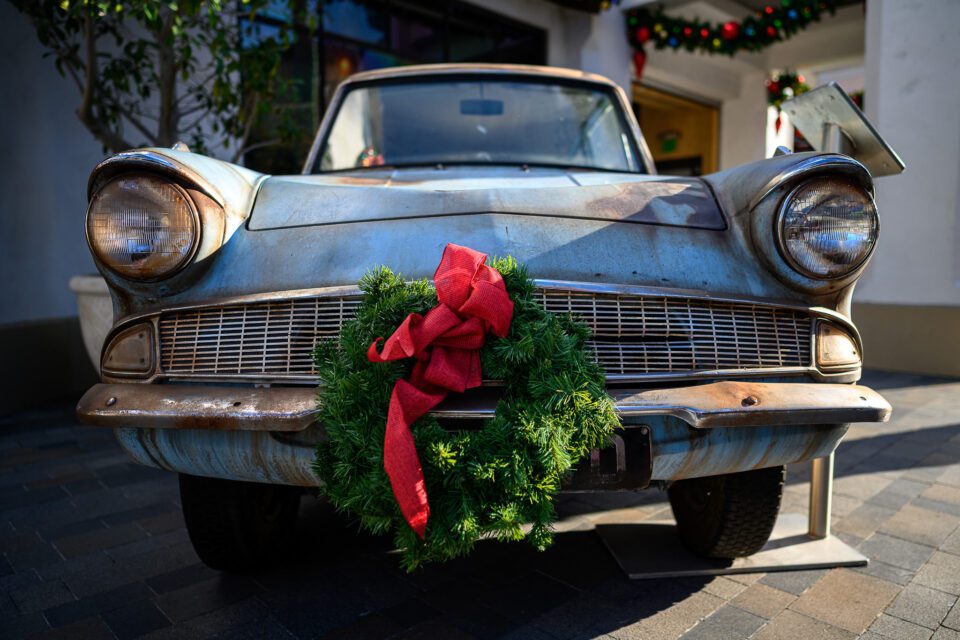 As always, bokeh is in the eye of the beholder.
Ghosting and Flare
For landscape photography, one of the most important overlooked factors in lens performance is ghosting and flare. In backlit situations, some lenses have excessive internal reflections that appear in the photo as ugly blobs. Other lenses will drastically lose contrast in what is known as "veiling flare." Based on our field experience, the Nikon Z 24mm f/1.8 S shows very little ghosting and flare with the sun in the frame, as can be seen below: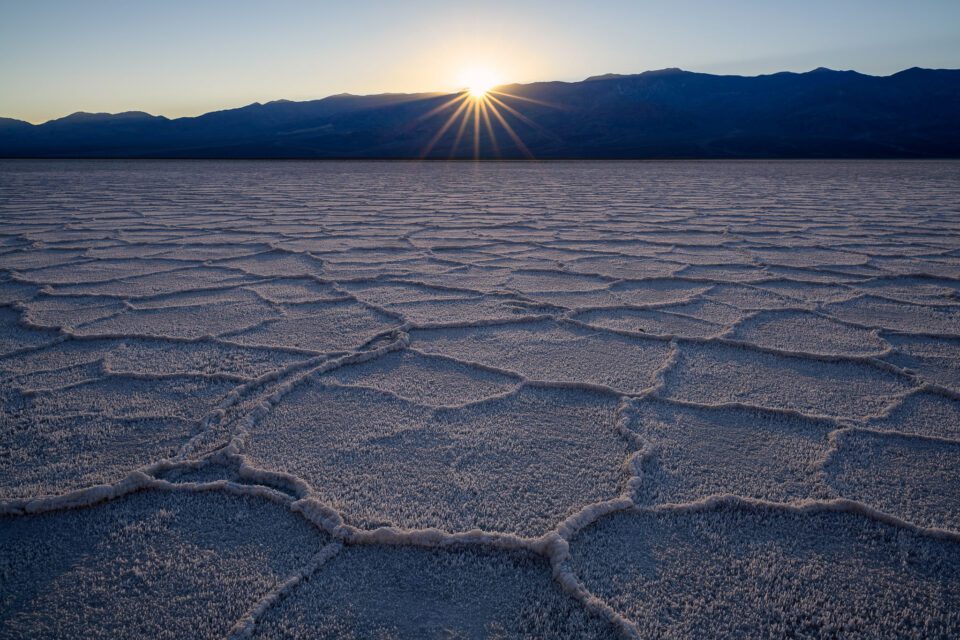 Obviously, the angle of light and the position of the sun in the frame can certainly impact the way lenses handle ghosting and flare, but in the case of the Z 24mm f/1.8 S, we haven't seen any instances where ghosting and flare performance has seriously hurt images. Nikon did a phenomenal job with lens coatings on this lens, and it really shows here.
Starburst Performance
As you can see from the above image, the Nikon Z 24mm f/1.8 S produces 18-point starbursts / sunstars due to its 9-blade rounded aperture when shooting a small and bright source of light. With the sun partially blocked by the mountain, I stopped the lens down to f/11 to get the burst effect, which worked out pretty well.
Coma
When it comes to lens coma, the Nikon Z 24mm f/1.8 S is quite similar to other lenses with the similar focal lengths. At the extreme edges of the frame, it renders points of light as shown in the below image: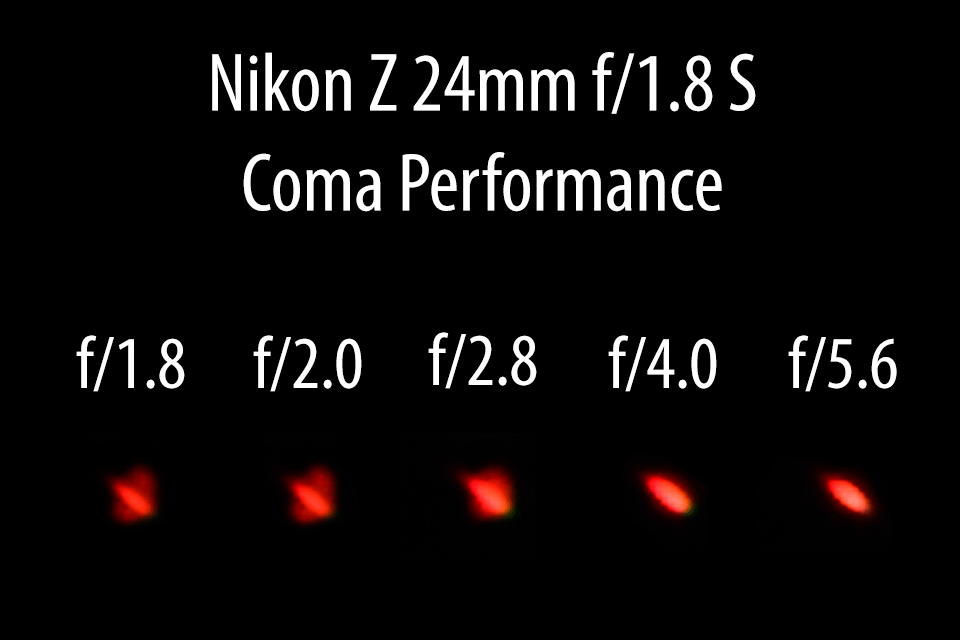 It looks like stopping the lens down to f/2.8 improves things quite a bit, although it is not ideal at any aperture.
On the next page of the review, we will take a look at how the Nikon Z 24mm f/1.8 S compares to other 24mm lenses in sharpness.