This is an in-depth review of the Nikon Z 17-28mm f/2.8, which was announced in September of 2022. Although the Nikon Z 17-28mm f/2.8 is a wide-aperture zoom with a constant maximum aperture of f/2.8, it is not part of Nikon's high-end "S-line," and the MSRP of $1200 is less than half the price of Nikon's Z 14-24mm f/2.8 S.
What is it about this lens that has allowed Nikon to keep the price relatively low? Does it have any major optical or handling compromises that make it less compelling for a Nikon mirrorless photographer? I'll answer those questions and more in today's review.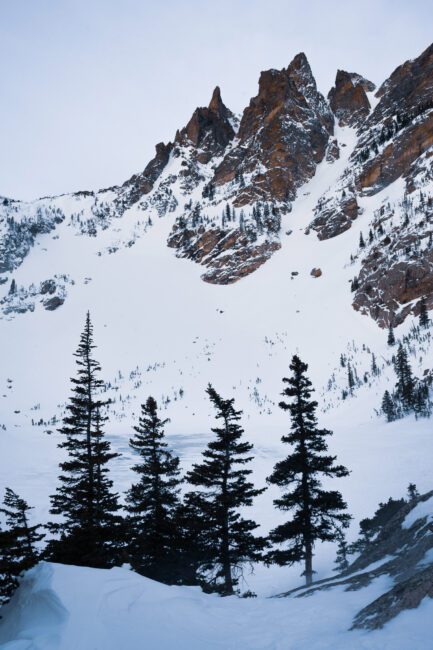 Before I dive into the specifications and build quality, let me address the elephant in the room: This is a Tamron-designed lens. Like the Nikon Z 28-75mm f/2.8, the Nikon Z 17-28mm f/2.8 is based on an existing Tamron lens that was already available for Sony E mount cameras (in this case, since July 2019). Moreover, the original Tamron 17-28mm f/2.8 is $300 cheaper at $900, and it often goes on sale for even less.
I can't blame you if that sours your first impression of the Nikon Z 17-28mm f/2.8. But at the same time, a lens with the Nikon label comes with some extra points in its favor. For instance, the Nikon Z 17-28mm f/2.8 has Nikon's full warranty and support. It's also fully compatible with Nikon's current and upcoming cameras in terms of autofocus, metering, IBIS, and various other features. In short, it's more future-proof than a third-party lens.
But the really important thing is performance – both in terms of handling and in terms of optical quality. After all, if this lens has a flawless construction and image quality, how many photographers would really care whether Tamron or Nikon invented it? I certainly wouldn't. A high-quality, inexpensive f/2.8 zoom would speak for itself.
I'll tell you ahead of time that this lens is not perfect in those regards, but it does better than I expected. The Nikon Z 17-28mm f/2.8 is a good addition to Nikon's ultra-wide lens lineup, and I could see it being the right choice for plenty of landscape, event, or Milky Way photographers, among others.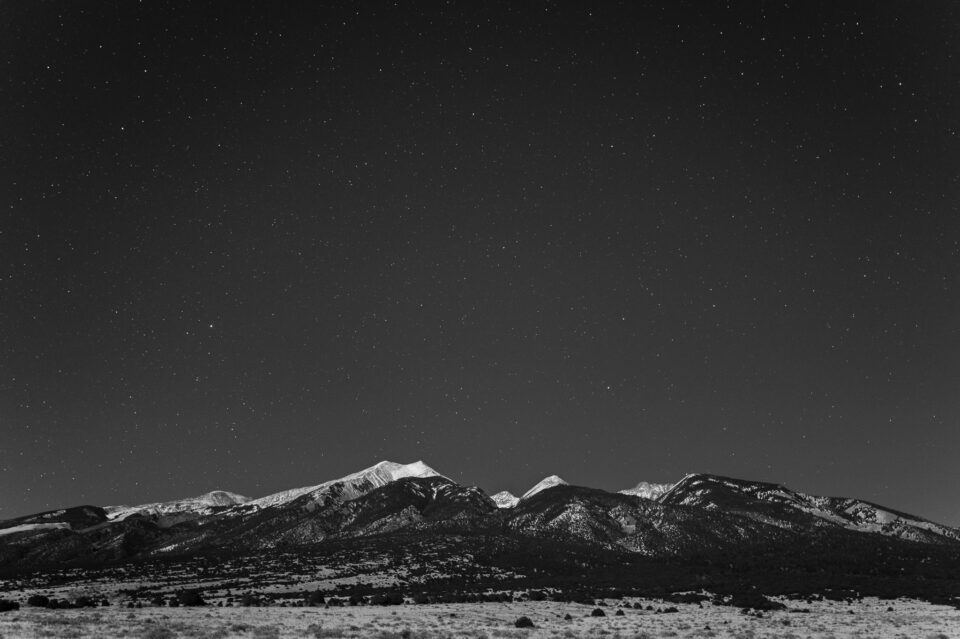 Nikon Z 17-28mm f/2.8 Specifications
Mount Type: Nikon Z Mount
Full Name: Nikon NIKKOR Z 17-28mm f/2.8
Mount Type: Nikon Z mirrorless
Focal Length: 17-28mm full-frame zoom (1.65× zoom)
Angle of View (DX): 79° to 53°
Angle of View (FX): 104° to 75°
Maximum Aperture: f/2.8
Minimum Aperture: f/22
Aperture Blades: 9, rounded
Filter Size: 67mm
Lens Elements: 13
Lens Groups: 11
Special Elements: 3 aspherical, 2 ED glass, 1 Super ED element
Fluorine Coated Front Element: Yes
Vibration Reduction: No
Internal Focusing: Yes
Internal Zoom: Partly (front element moves within barrel)
AF Motor: Stepping motor
Minimum Focus Distance: 19 cm (7.5 inches)
Maximum Magnification: 0.19× (1:5.2) at 17mm
Mount Material: Metal
Weather/Dust Sealing: Yes
Dimensions (Length × Diameter): 101 × 75 mm (4.0 × 3.0 inches)
Weight: 450 g / 0.99 lbs
MSRP: $1200 (check current price and sales)
What impresses me the most about these specifications is the lens's light weight of just 450 grams / 0.99 pounds. That's lighter than any 14-24mm f/2.8 or 16-35mm f/2.8 lens on the market today, and even lighter than a lot of f/4 ultra-wides. For example, the Nikon Z 14-30mm f/4 S is a slight bit heavier at 485 grams / 1.07 pounds.
Granted, it's easier to design a zoom with 17mm on the wide end rather than 14mm, particularly when the long end of this lens is just 28mm. And that's one of the most obvious complaints you could have about this lens – the minimal zoom range. How much are you gaining compared to, say, the Nikon Z 20mm f/1.8 S in terms of focal length?
In practice, my answer was "more than I expected." You'll notice that most of the photos in this review are taken at either 17mm or 28mm. On one hand, that probably indicates that I'd have been happier with some more reach on either end. On the other hand, it means that a 20mm prime would have been even more limiting in terms of compositional choices.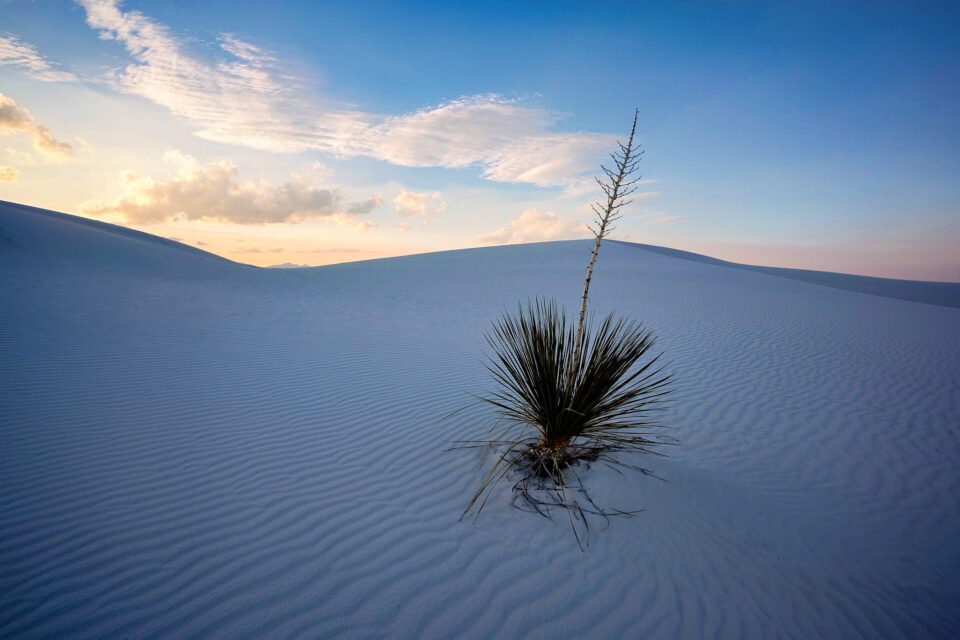 I personally like prime lenses and enjoy finding ways to bring out their versatility. But I also think that zoom lenses make more sense for most ultra-wide photographers. The difference in perspective between 14mm, 16mm, 18mm, 20mm, 24mm, and 28mm is great enough that I'd want at least 3 primes to cover the range. The Nikon Z 17-28mm f/2.8 still leaves me wanting a 14mm (or 12mm) prime in my bag for ultra-wide emergencies, but it covers most of the useful focal lengths.
Build Quality
On balance, the build quality of the Nikon Z 17-28mm f/2.8 is quite good. The lens has a metal lens mount, a rear rubber seal, and a fluorine-coated front element to repel dust and water. These features may sound like a given on an f/2.8 zoom, but considering that this lens isn't part of Nikon's S line, nothing was guaranteed.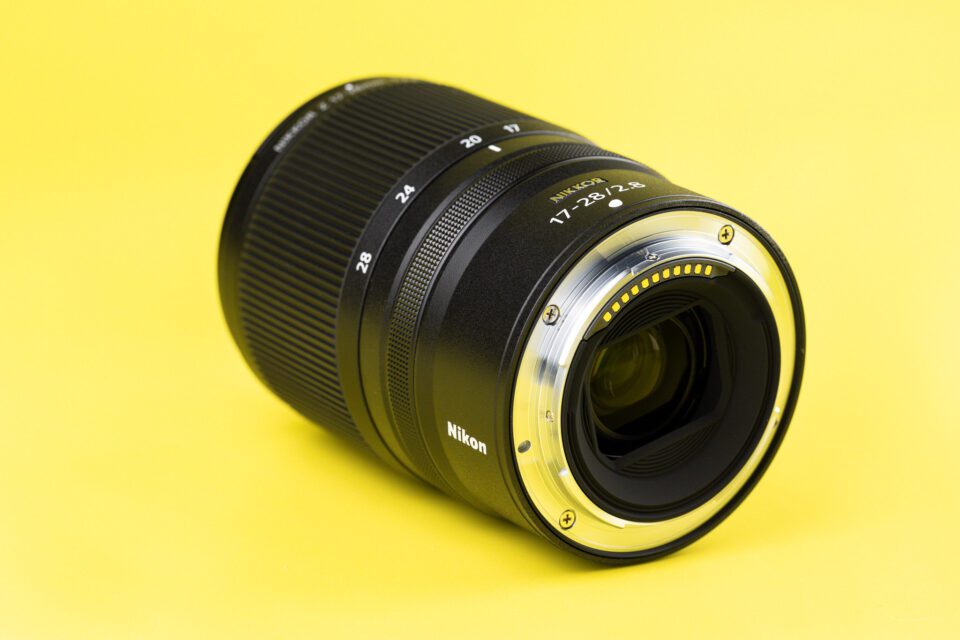 Although most of the Nikon Z 17-28mm f/2.8 exterior construction is made of plastic, that's nothing out of the ordinary for a modern lens and is hardly a problem. The low weight of the lens is largely due to the plastic barrel, anyway.
My only complaint about the lens's build quality is also something unsurprising for an ultra-wide zoom: the barrel moves as the lens is zoomed. Unlike some zooms, however, the front element moves within the barrel rather than the whole barrel moving, as you can see in the GIF below: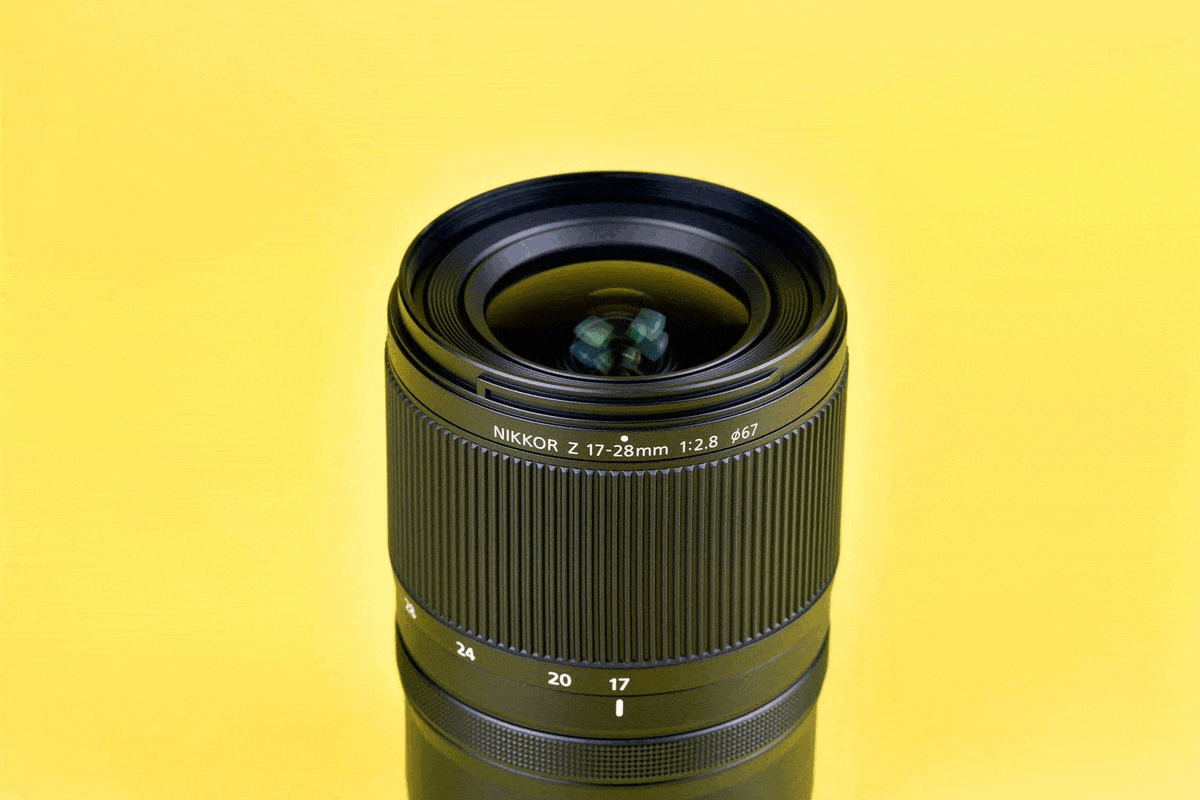 I consider this better than the alternative, where the whole front of the lens moves. Still, you'll want to be cautious using this lens in windy, dusty conditions, because small particles can get trapped within the barrel. Again, this fault is not unique to the Nikon Z 17-28mm f/2.8 and is very common among ultra-wide zooms, but it's still worth considering.
As for the rest of the build quality features, I have no complaints about the Nikon Z 17-28mm f/2.8. The 67mm filter thread is nice and small, and it mimics the 67mm size of Z 28-75mm f/2.8 (and the Z 24-200mm f/4-6.3), allowing you to share filters among those lenses. The lens hood is slim yet effective. And throughout my use of the lens – which, as you can tell by my sample photos, involved a lot of snow and sand – I never ran into any operational issues at all.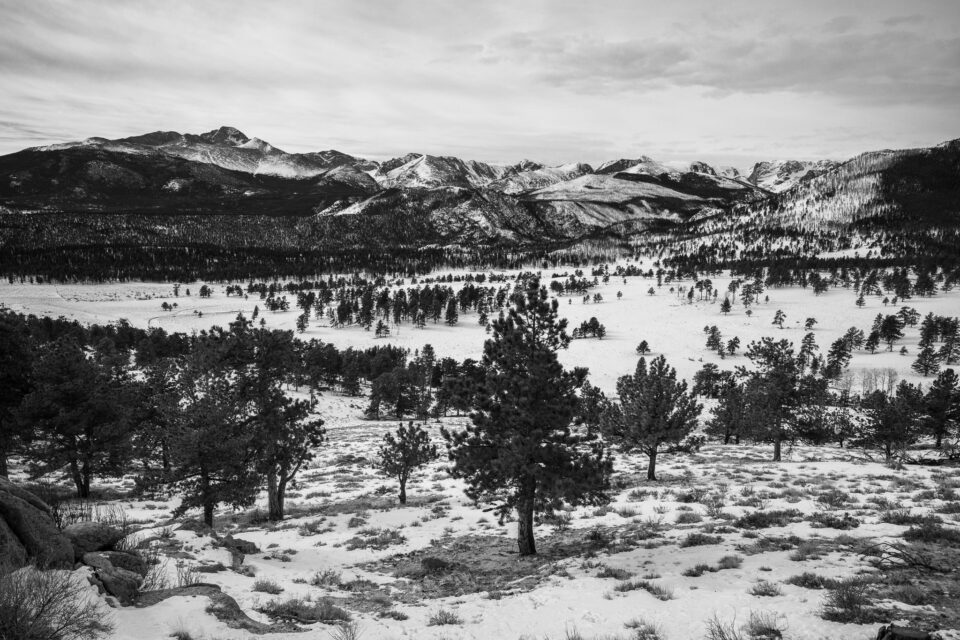 So far, so good. Now let's cover the handling features of the Nikon Z 17-28mm f/2.8.
Handling
The Nikon Z 17-28mm f/2.8 handles like a basic kit lens. There is a control ring on the lens, which most photographers will leave for manual focus, but there are no buttons or switches on the lens at all – not even for manual / autofocus. To adjust anything on this lens, you'll need to do it in the camera menu.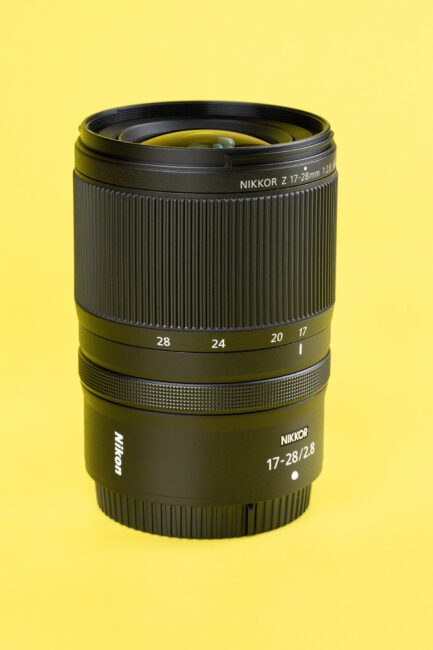 I find this minimalist design frustrating considering that the lens will be popular among Milky Way and nighttime photographers, thanks to the f/2.8 maximum aperture. In those genres of photography, it can be useful to jump to manual focus quickly (or while wearing gloves). Not that this is the end of the world, but would it have killed Nikon to add one switch here? As for the zoom ring, it's a bit looser than on most of my Nikon Z lenses, but not to the point that I found it irritating.
There are no other handling features to speak of, aside from in-body image stabilization, which I found worked as expected on this lens. That is to say, you won't get the full 5-stop IBIS performance found on some Nikon lenses, since it's always tough to stabilize ultra-wides (especially in the corners). But for shooting handheld, you can use this lens in the 1/4 to 1/8 second range throughout the zoom range, so long as you hold steady.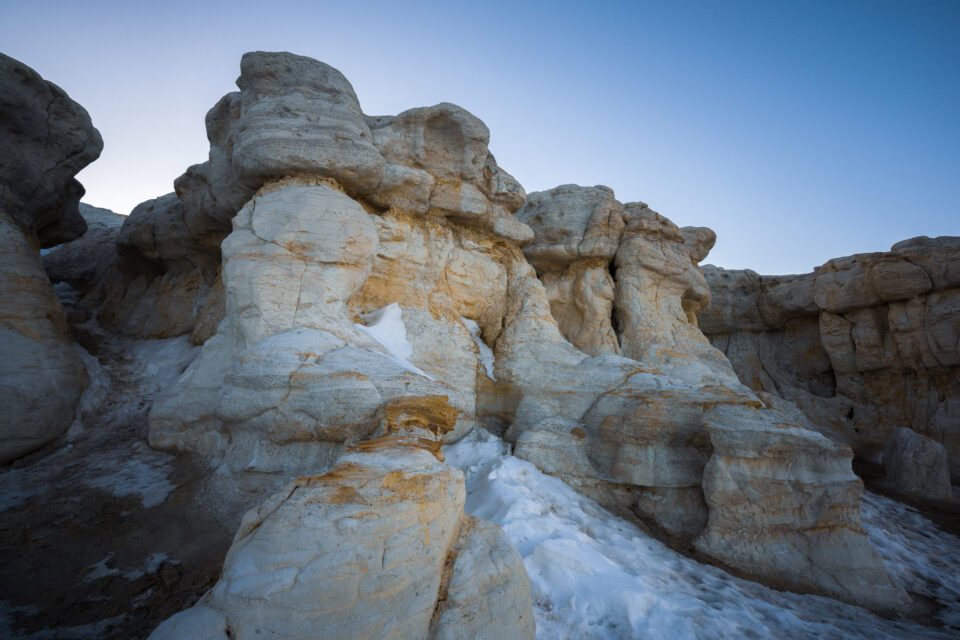 Our Thoughts
Spencer: Great weight, solid build, middling handling. That sums it up in my book.
Nasim: I would give Nikon more credit than you, if only because of the lightweight design, which is itself a part of handling. Right now, this is their lightest ultra-wide lens for the Z system. It even weighs a bit less than the 14-30mm f/4 S and 20mm f/1.8 S lenses.
Spencer: Would you say that there's a market for an even lighter, consumer lens in this space? All of these lenses are $1000+ and this is the only non-S option.
Nasim: A variable aperture zoom could be cheaper and smaller, but Nikon has been pushing for higher-end lenses with the Z system. I think it will be a while before they make something like the Nikon 18-35mm f/3.5-4.5G for mirrorless.
The next page of this review covers the optical characteristics of the Nikon Z 17-28mm f/2.8, including focusing performance and sharpness tests in the lab. So, click the menu below to go to "Optical Features":