Today, I'll be reviewing Nikon's first teleconverters for the Z mirrorless system: the TC-1.4x and TC-2.0x. These two teleconverters multiply your focal length by 1.4× and 2.0× respectively, with the usual loss of light. How do the Nikon Z TCs hold up in practice? I'll answer in this review.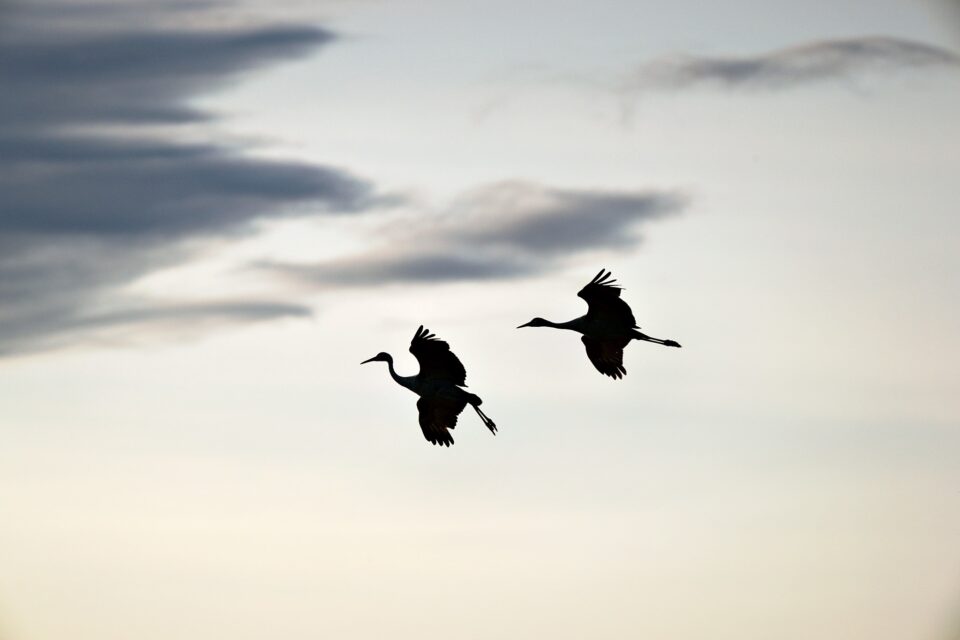 I've tested four copies of both Nikon Z teleconverters, including three copies of each teleconverter in the lab with Imatest data. (You'll see more on that in the "Sample Variation" section later in the review.) On top of that, our team at Photography Life has tested both teleconverters on every compatible Nikon Z lens aside from the 600mm f/4 TC VR S. I'll do my best to get to the bottom of all your questions based on this extensive testing.
Nikon Z Teleconverter Specifications
| | 1.4x TC | 2.0x TC |
| --- | --- | --- |
| Official Name | Nikon Z TELECONVERTER TC-1.4x | Nikon Z TELECONVERTER TC-2.0x |
| Lens Mount | Full-Frame Nikon Z | Full-Frame Nikon Z |
| Lens Elements | 6 | 8 |
| Element Groups | 4 | 5 |
| Aspherical Elements | 1 | 1 |
| Fluorine Coating | Yes (front and rear elements) | Yes (front and rear elements) |
| Other Coatings | Super Integrated Coating | Super Integrated Coating |
| Dimensions, Length x Diameter | 19 x 72 mm (0.8 x 2.9″) | 33 x 72 mm (1.3 x 2.9″) |
| Weight | 220 g (0.49 lbs) | 270 g (0.60 lbs) |
| MSRP | $550 (check current price) | $600 (check current price) |
| Used Prices | Nikon Z 1.4x TC used prices | Nikon Z 2.0x TC used prices |
The Tradeoffs of a Teleconverter
If you've been around the block, I'm sure you've heard that teleconverters come with tradeoffs. The most obvious issue is that they reduce the amount of light a lens can gather. The Nikon Z 1.4x TC loses one stop of light (AKA cutting the amount of light in half), while the Nikon Z 2.0x TC loses two stops of light (cutting the light in fourth).
For obvious reasons, this is a problem in low-light conditions. For example, a popular wildlife photography lens like the Nikon Z 400mm f/4.5 VR S would turn into a 560mm f/6.3 with the 1.4x teleconverter – and into an 800mm f/9 with the 2x teleconverter.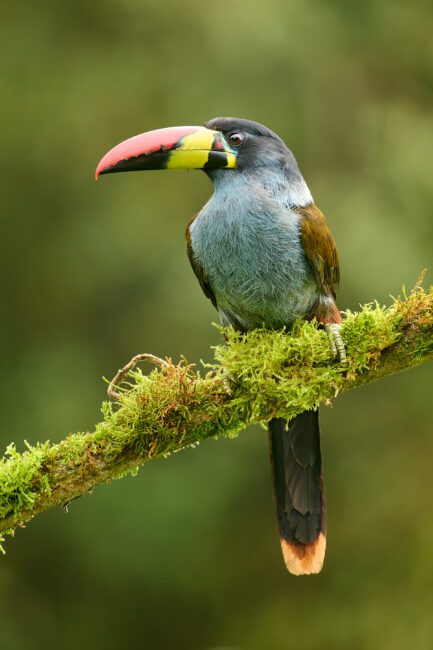 Because of the reduced light, teleconverters also make it more difficult to autofocus in low-light conditions. I was pleasantly surprised by the speed and accuracy of autofocus with the Nikon Z TCs, but there's no getting around physics. Autofocus will slow when you give your camera less light to work with.
A final issue with teleconverters is image quality. As you'll see throughout this review, teleconverters reduce image quality in various ways – some subtle and some obvious. Even an optically perfect teleconverter would lose sharpness because it's magnifying the flaws of the original lens. Not to mention that you're losing additional sharpness due to diffraction. If your new maximum aperture is something like f/9 or f/11, you will not reach the sharpness level of excellent lenses that peak around f/4.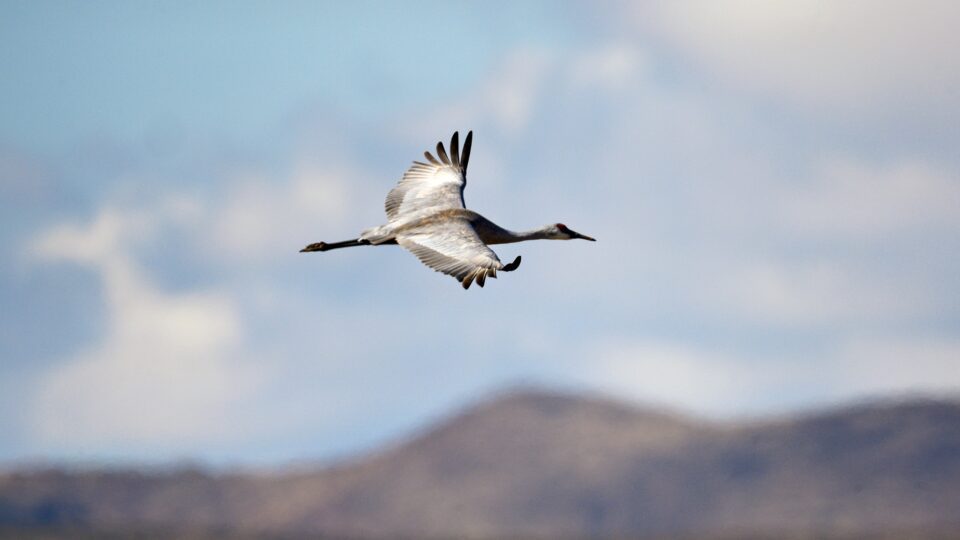 In short, teleconverters are not tools you should attach to your lens on a whim. Although I found the Nikon Z TCs to be good performers, they are not immune from any of these issues. But as I'll show later in this review, the Nikon Z 1.4x and 2.0x TCs still beat the alternative of cropping a photo extensively.
Compatibility
These two teleconverters are only compatible with specific Nikon Z-series lenses. At the time of this review's publication, the following lenses are supported:
Nikon Z 70-200mm f/2.8 VR S
Nikon Z 100-400mm f/4.5-5.6 VR S
Nikon Z 400mm f/2.8 TC VR S
Nikon Z 400mm f/4.5 VR S
Nikon Z 600mm f/4 TC VR S
Nikon Z 800mm f/6.3 VR S
This list is as expected, with one exception – the Nikon Z MC 105mm f/2.8 VR S macro lens does not appear above because it doesn't support teleconverters. Some photographers had hoped to use a teleconverter with this lens to achieve greater magnifications up to 2:1 for extreme close-up photography. Unfortunately, it's not possible to do so.
As for Nikon Z cameras, so far, all of them are compatible with both teleconverters. However, Nikon says to update the firmware of both the camera and the lens if you haven't done so already. Otherwise, the teleconverters may not work perfectly.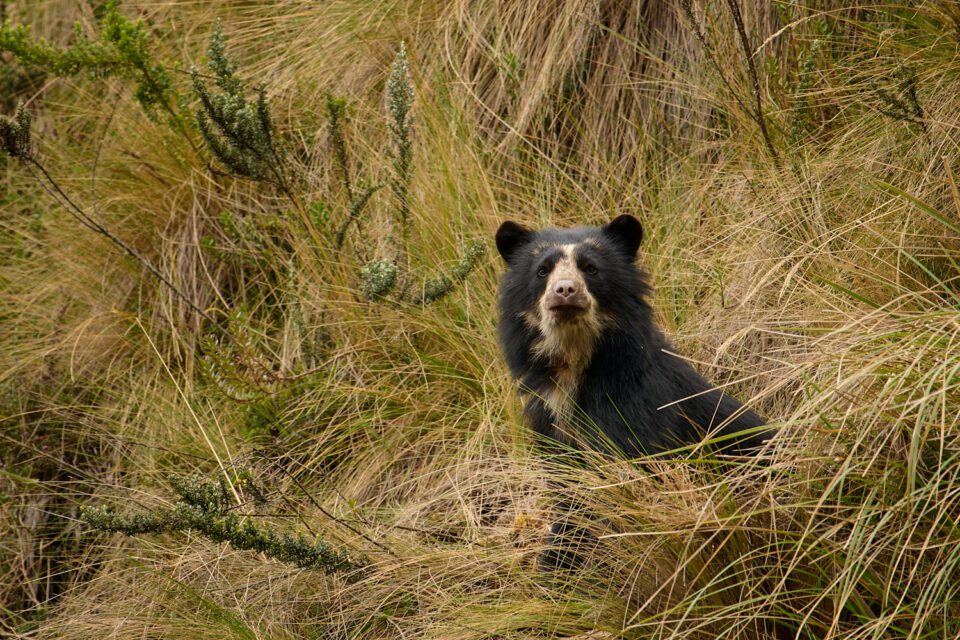 Unsurprisingly, neither teleconverter is compatible with the FTZ adapter – there's mechanical interference if you try to mount them together. All this means is that you can't combine the Nikon Z teleconverters with a Nikon F-mount lens.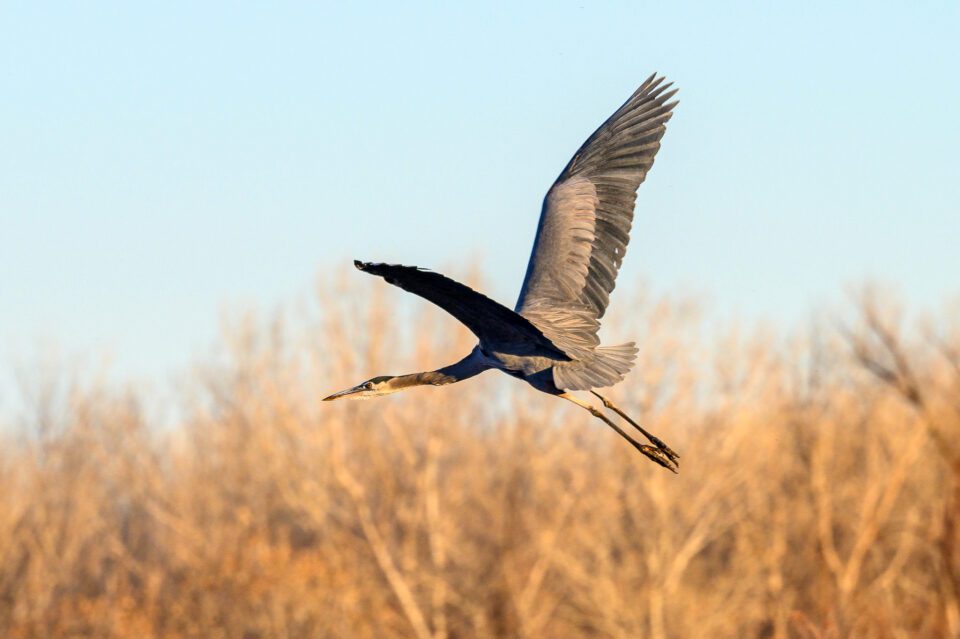 The Nikon Z teleconverters are also incompatible with each other. You can't "double up" and mount a 1.4x TC and 2.0x TC to the same lens at the same time. However, if you're using a lens with a built-in teleconverter (like the 400mm f/2.8 TC and 600mm f/4 TC), you can still combine it with the 1.4x or 2.0x TCs without a problem.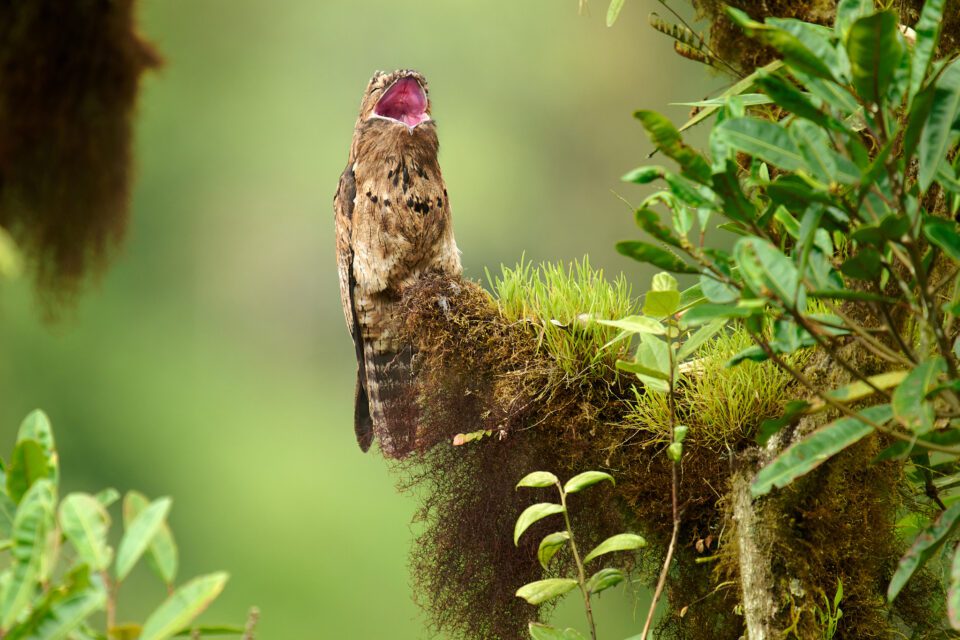 Finally, some third-party lenses may technically mount to the Nikon Z teleconverters without the lens elements bumping into each other, but note that there is a tab on the Nikon Z TCs to prevent them from attaching to unauthorized lenses. Years ago, some photographers were crazy enough to shave off this tab on Nikon's F-mount teleconverters as a workaround. Even if you could do the same on the Nikon Z TCs, needless to say, I would strongly recommend against it.
Build Quality and Design
Both Nikon Z teleconverters are small and lightweight, easily fitting into a coat or photo vest pocket for wildlife photography. Of the two, the 2.0x TC has a larger construction, but it's still pocketable. Here they are side-by-side:
It's very important that you attach the teleconverters so that the protruding element goes into the lens you're using, not into the camera body! Doing this wrong will scratch your camera sensor and land you with an expensive repair bill. To get into good habits, Nikon recommends attaching the teleconverter to the lens first, rather than the camera (and I agree). There are also illustrations on the lens cap in case you're forgetful: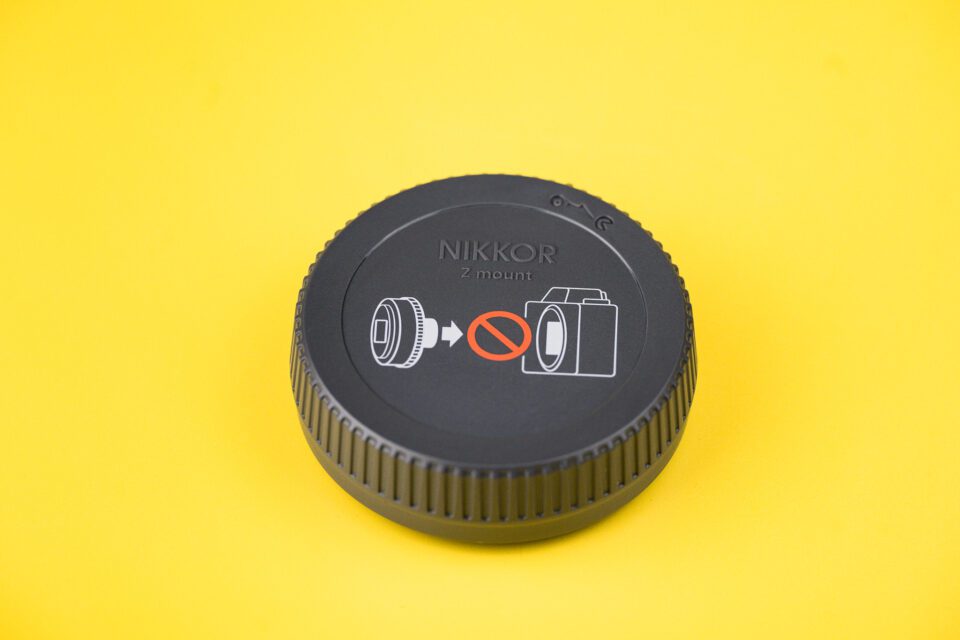 The Nikon Z teleconverters don't have any external moving parts – no buttons, dials, or controls, aside from the lens mounting/dismounting switch. Thanks to their small size, it's easy to forget the TCs are attached to your lens, especially the 1.4x TC.
Although they add an extra mount between your camera and your lens, I didn't experience any wobble whatsoever with the TC copies that I tested. Both the 1.4x TC and the 2.0x TC seem built to very tight standards.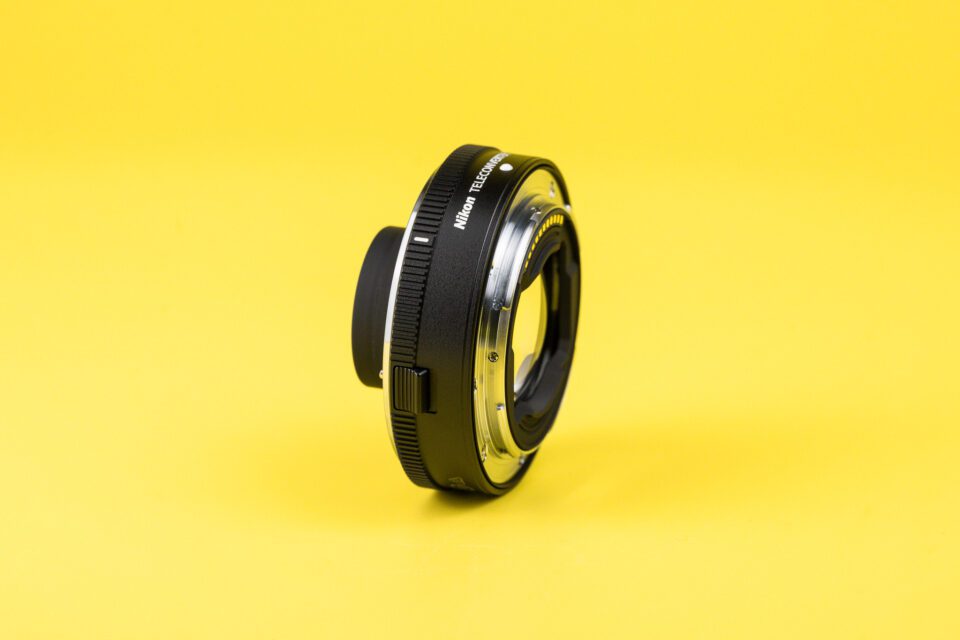 One thing to note is that teleconverters always change the balance of your camera setup by adding space between your lens and your camera. If you're shooting from well-balanced gimbal tripod head, and you start swapping out teleconverters, make sure to re-balance your setup each time.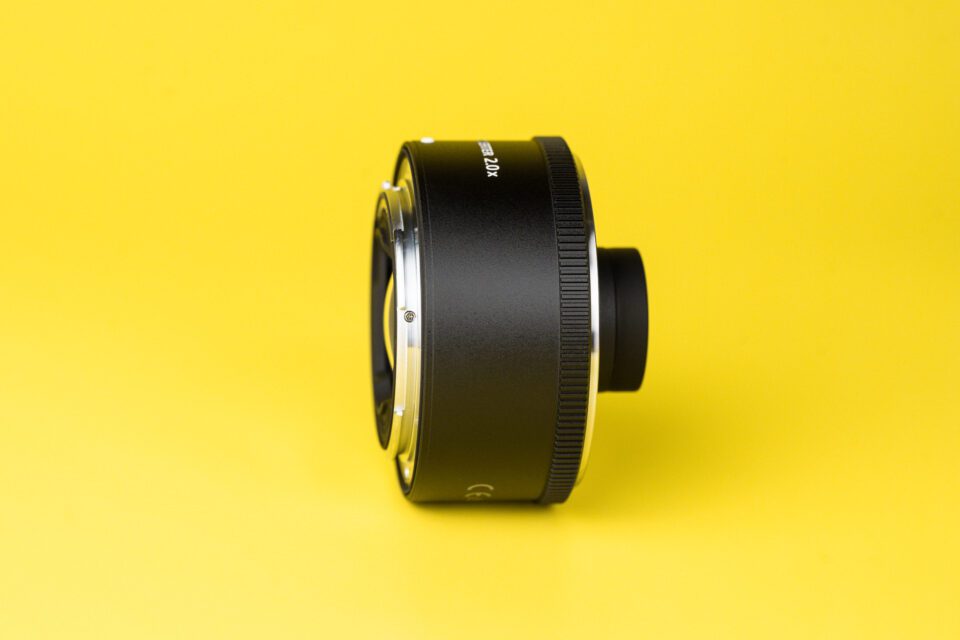 As for weatherproofing, I didn't have any problem with the teleconverters at all. I seamlessly used both teleconverters in rainy and dusty conditions, and Libor went so far as to test them in the rainforests of South America without issue. The tight tolerances, lack of moving parts, and rubber seals do their jobs nicely.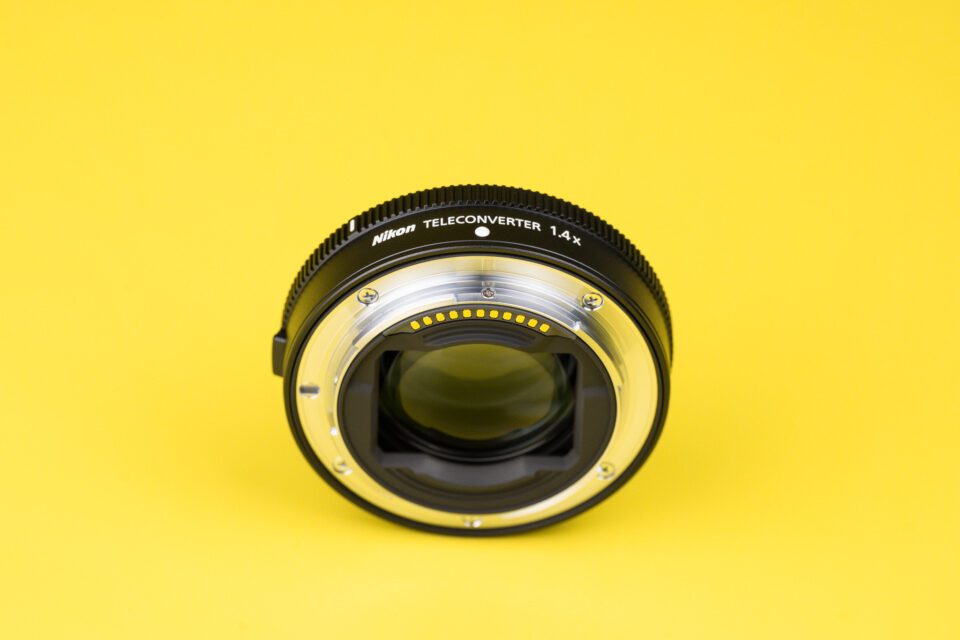 On the next page of this review, I'll cover the image quality and performance of the Nikon Z TC-1.4x and TC-2.0x. So, click the menu to go to the following page, "Optical Features."