The Nikon SB-500 speedlight was announced in September of 2014 together with the Nikon D750 and Nikkor 20mm f/1.8G lens. Sitting above the compact SB-300 and below the larger and more powerful SB-700, the SB-500 is targeted at beginners and enthusiasts, who want something more capable than a built-in flash or a basic speedlight. The SB-500 comes with an interesting list of features, one of which we have never previously seen on Nikon speedlights before – built-in LED lights. Although I personally had very little interest in using the SB-500, as I heavily rely on SB-800 and SB-900 speedlights for my work, ability to run LED lights continuously seemed like an interesting idea. In addition, with the SB-500 abilities of being both a commander and a remote flash unit with full compatibility with Nikon's CLS system, I thought that perhaps I could use it in combination with my other speedlights. So I decided to check out and do a quick review of the SB-500, to see if it would potentially be a suitable tool for my photography needs.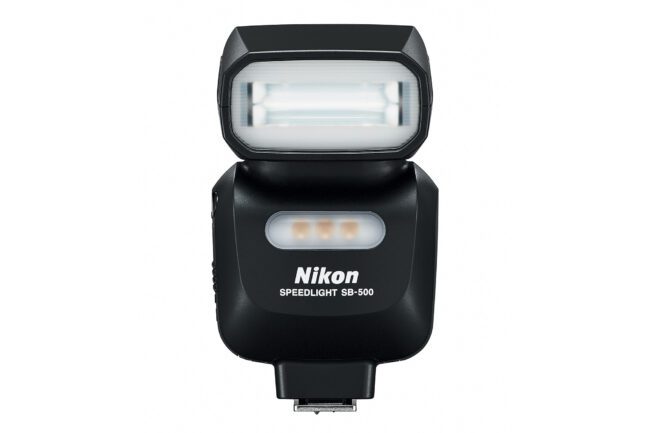 1) Nikon SB-500 Features and Specifications
Although I have already published a detailed article highlighting differences between Nikon speedlights, here is a recap of the SB-500 features and specifications when compared to the current SB-300, SB-700 and SB-910:
| Speedlight Feature | SB-300 | SB-500 | SB-700 | SB-910 |
| --- | --- | --- | --- | --- |
| Guide Number (ISO 100) | 18m | 24m | 28m | 34m |
| Bounce Head Tilt | Yes | Yes | Yes | Yes |
| Bounce Head Rotate | No | Yes | Yes | Yes |
| Master/Commander Mode | No | Yes | Yes | Yes |
| Slave/Remote Mode | No | Yes | Yes | Yes |
| Total Wireless Channels | N/A | 4 | 4 | 4 |
| Total Wireless Groups | N/A | 2 (A/B) | 2 (A/B) | 3 (A/B/C) |
| Easy Master/Remote Switch | N/A | Yes | Yes | Yes |
| i-TTL | Yes | Yes | Yes | Yes |
| Monitor Pre-Flashes | Yes | Yes | Yes | Yes |
| Modeling Illuminator | No | No | Yes | Yes |
| Repeating Flash | No | No | No | Yes |
| Manual Mode | No | Yes, via DSLR | Yes | Yes |
| LED Lights | No | Yes | No | No |
| Autofocus Assist | No | No | Yes | Yes |
| PC/Sync Socket | No | No | No | Yes |
| Power Source | 2 AAA | 2 AA | 4 AA | 4 AA |
| Recycle Time (Ni-MH) | 3.5 Sec | 3.5 Sec | 2.5 Sec | 2.3 Sec |
| Recycle Time (Alcaline) | 4.0 Sec | 4.0 Sec | 2.5 Sec | 4.0 Sec |
| Flash Duration (Full Power) | 1/1650 Sec | 1/1100 Sec | 1/1042 Sec | 1/880 Sec |
| Flash Duration (Half Power) | N/A | N/A | 1/1136 Sec | 1/1100 Sec |
| Minimum Number of Flashes (Alkaline) | 70 | 100 | 160 | 110 |
| Minimum Number of Flashes (Ni-MH) | 110 | 140 | 230 | 165 |
| High Speed Sync | No | Yes | Yes | Yes |
| Rear-Curtain Sync | Yes | Yes | Yes | Yes |
| Slow Sync | Yes | Yes | Yes | Yes |
| LCD Screen | No | No | Yes | Yes |
| Lens Coverage/Zoom | 18/27-200mm | 24mm | 24-120mm | 17-200mm |
| FV (Flash Value) Lock | Yes | Yes | Yes | Yes |
| Flash Compensation | N/A | Camera Only | -3.0 to +3.0 | -3.0 to +3.0 |
| Flash Color Communication | Yes | Yes | Yes | Yes |
| Firmware Update | Yes | Yes | Yes | Yes |
| Diffusion Dome Included | No | No | Yes | Yes |
| Color Gels Included | No | No | Yes | Yes |
| Color Gel Type | N/A | N/A | Hard Plastic | Hard Plastic |
| Flash Stand Included | No | Yes | Yes | Yes |
| Can use External Battery Packs | No | No | No | Yes |
| Weight | 97g | 226g | 360g | 420g |
| Dimensions | 57.4 x 65.4 x 62.3mm | 67 x 114.5 x 70.8mm | 71 x 126 x 104.5mm | 78.5 x 145 x 113mm |
The SB-500 has quite an impressive list of specifications when compared to the smaller units and even the SB-700. Unlike some flashes like SB-600 and SB-800 that rotate 180 degrees one way and only 90 degrees the other way, the flash head on the SB-500 rotates 180 degrees in either direction, which is great. When tilting the head vertically, it goes all the way up to 90° with click-stops at 0°, 60°, 75° and 90°. Between 0° and 60° there is a bit of tension, so you can set it pretty much at any angle in between. Like higher-end models, it has support for features like i-TTL, pre-flash, Auto FP high-speed sync, rear-curtain sync and slow sync. And just like the latest Nikon speedlights, its firmware can also be upgraded. The flash unit is very small and super light, making it a great flash to carry around when using lightweight DSLR cameras. It occupies very little space in a camera bag.
But there are two features that I personally found really interesting: flash power and LED light.
2) Flash Power
Although Nikon's published spec for "guide number" is 24m while the SB-700 is rated at 28m, if you look at the SB-500 manual and compare it to the SB-700 manual, you will find some interesting information for published guide numbers. Since the SB-700 has a zoom flash head that goes from 24-120mm, Nikon's provided guide number of 28m is for the 35mm zoom head position. Since the SB-500 is fixed at 24mm, its guide number of 24m is obviously rated at wider coverage. For a proper apples to apples comparison, we have to compare both at 24mm: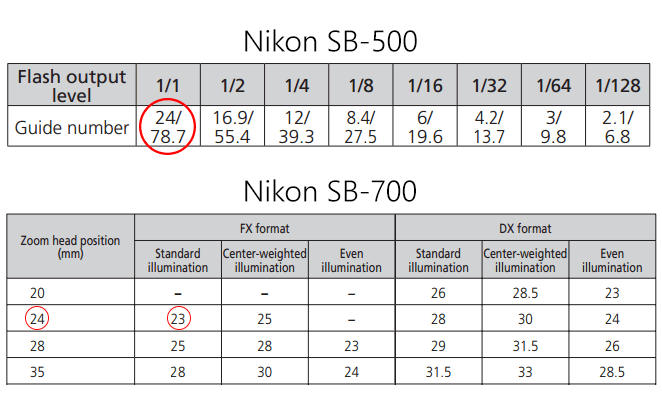 As you can see, the SB-500 turns out to be a little more powerful than its bigger brother! Although its flash head is fixed at 24mm with no zoom capability, those are not very relevant for off-camera flash anyway, as you would rarely ever zoom when shooting behind light modifiers / diffusers. And when tighter coverage is needed, there is always an option to use snoots to concentrate the beam at narrow angles.
3) Batteries and Recycle Time
The Nikon SB-500 takes two AA batteries of either Alkaline or Ni-MH rechargeable type. Because of this, the overall weight of the speedlight is much lighter when compared to SB-700 and other higher-end speedlights. At the same time, small power source means that there is a penalty on both recycle time and number of times you can fire flash – the SB-500 recycles quite slowly for 4 seconds at full power and can fire 100 times, while the SB-700 does that at only 2.5 seconds and can fire a total of 160 times when using Alkaline batteries. With Ni-MH batteries, however, you can reduce the recycle time by 0.5 seconds to roughly 3.5 seconds and you expand the number of times you can fire flash too. So keep this in mind when shooting with the SB-500.
4) LED Light
The Nikon SB-500 is the first Nikon speedlight to feature LED light bulbs for both videos and stills in low light. Since LED technology has taken off pretty quickly during the last few years, I wondered if Nikon would ever incorporate those into speedlights. So when the SB-500 was announced, I got pretty excited about the LED feature and thought about its potential use as small video light when shooting weddings. With only three LED bulbs and 100 lumens at 1 meter maximum, however, the LED light feature did not prove to be very useful for my needs. Although the ability to choose between three brightness levels is nice, 100 lumens is pretty weak for considering the SB-500 as a more serious source of light. It can certainly lighten up very dark areas, but if ambient light levels are a bit higher, LED illumination gets barely visible. You would have to move the SB-500 very close to the subject to make it visible. At the same time, if you just need a little bit of backlight for your subjects and you are firing diffused or straight flash at your subject, the SB-500's LED light can be quite useful.
Operating the LED light is super simple – just rotate the dial on the back of the camera to the second position, then press and hold the button on the top left side of the back to turn the LED lights on. There are three brightness levels to choose from and you can toggle between the three by pressing the same button. Sadly, there is no way to run both LED and flash at the same time. If you like to use gels to change WB / color, you can tape a gel in front of the LED light.
To be honest, I have not fully explored the use of LED light, but I am sure others will probably find better ways to make use of it. For now, I am far more intrigued by the Lume Cube, with its impressive 1500 lumen dimmable LED lights. Throwing one of those on a light stand or using one or more of the cubes for video light opens up a lot of opportunities…
5) Accessories
Sadly, aside from a stand, the SB-500 does not come with standard accessories on higher-end bodies like diffusion dome, built-in white bounce card or filters/gels. I am sure there will be third party options soon, but for now, you will have to get creative with your use of gaffer tape + gels and attaching white bounce cards for better fill.
6) Operation
Another great benefit of the Nikon SB-500 is simplicity – the flash unit is incredibly easy to operate. Everything is done and setup through either on the back of the speedlight or the camera, depending on what you are doing. For basic TTL operation on the top of the camera, you just rotate the rear dial to its first flash position and you are all set. Flash compensation and other options like rear curtain sync are all set through the camera, just like on other speedlights. Here is the back of the speedlight: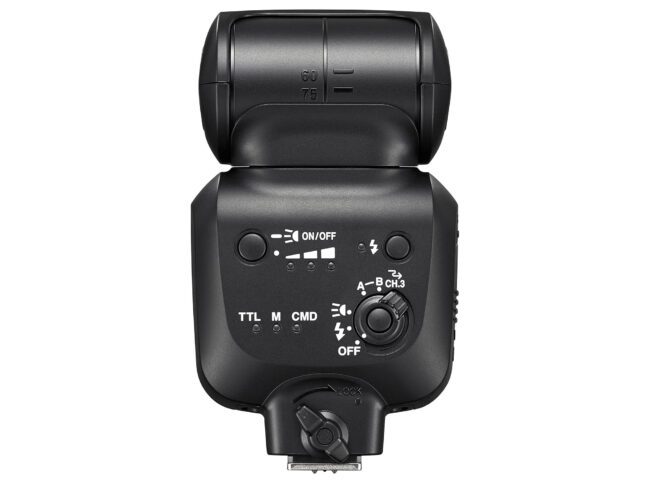 Whether you are in the regular flash mode or one of the remote A/B modes, the flash test button is going to be activated – it only gets deactivated when the speedlight is in LED mode.
You can see there are three lights on the lower left side of the frame: TTL, M and CMD. By default, the flash works in TTL mode. You can toggle from TTL to Manual or Commander modes, but unlike the SB-700 and other higher-end speedlights, that can only be done through a menu on Nikon DSLRs! The moment you attach the SB-500 to your Nikon DSLR, you will see the typical "Flash cntrl for built-in flash" menu option turn to "Optional flash". Once you make changes to the flash settings in camera, if you detach the speedlight, it goes to the default TTL mode again! And that's my biggest source of complaint for the SB-500 – there is no real "manual" flash mode available.
With my SB-800 and SB-900 speedlights (as well as other speedlights like SB-600 and SB-700 that have speedlight-controlled manual modes), I can set flash mode to manual, choose desired power and use flash on any camera. For example, I regularly use my speedlights on my Fuji X-T1 and I love the ability to not only fire on-camera flash, but also set a primary speedlight on the X-T1 as a commander to trigger other speedlights in SU-4 mode. This allows me to use my Nikon speedlights with any camera and allows for a lot of versatility. With the SB-500, there is no such control and there is no SU-4 mode either. So I was rather disappointed when I found out that the SB-500 does nothing when mounted on my Fuji X-T1. I tried to cheat the flash by moving it to a Nikon DSLR and changing the mode to manual, but like I pointed out above, dismounting the flash immediately moves it back to TTL, which is unfortunate. If you only have Nikon DSLRs to use the flash with, then this won't matter to you.
As for Commander and Slave modes, those features work quite well as advertised. When making the SB-500 the commander, it can trigger other Nikon speedlights, including high-end speedlights like SB-910. In Slave mode, you can use any other commander, including your built-in flash on the camera to trigger the SB-500. Just don't forget to set the channel to 3, because that's the only channel that the speedlight will listen on. That's how I captured most of the sample images in this review – I used my Nikon D750's built-in flash to trigger the SB-500, which was set up on a light-stand with an umbrella in off-camera flash configuration. Sadly, there are no sync sockets on the SB-500, so you cannot just plug in a PocketWizard radio trigger to trigger the flash. There is no AF-assist illumination capability either, so you cannot use the SB-500 to help you with focusing issues in extremely dim lighting conditions…
7) Sample Images
Here are some sample images captured with the SB-500: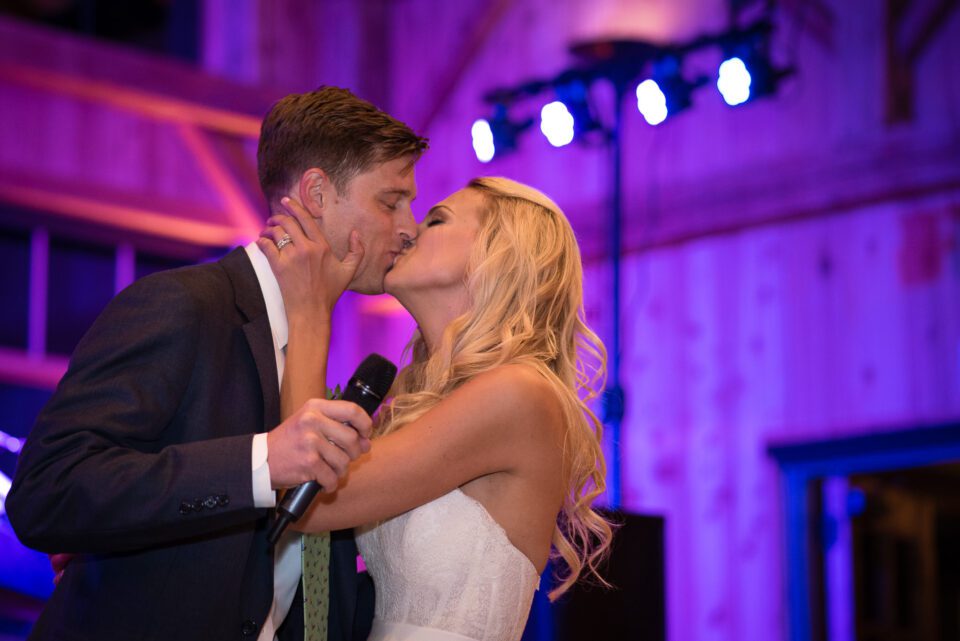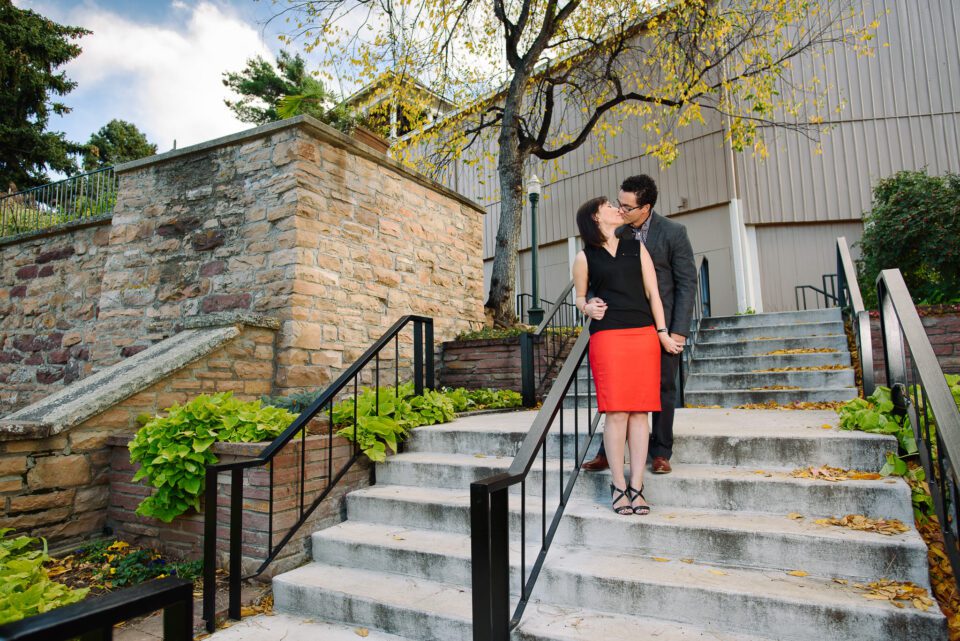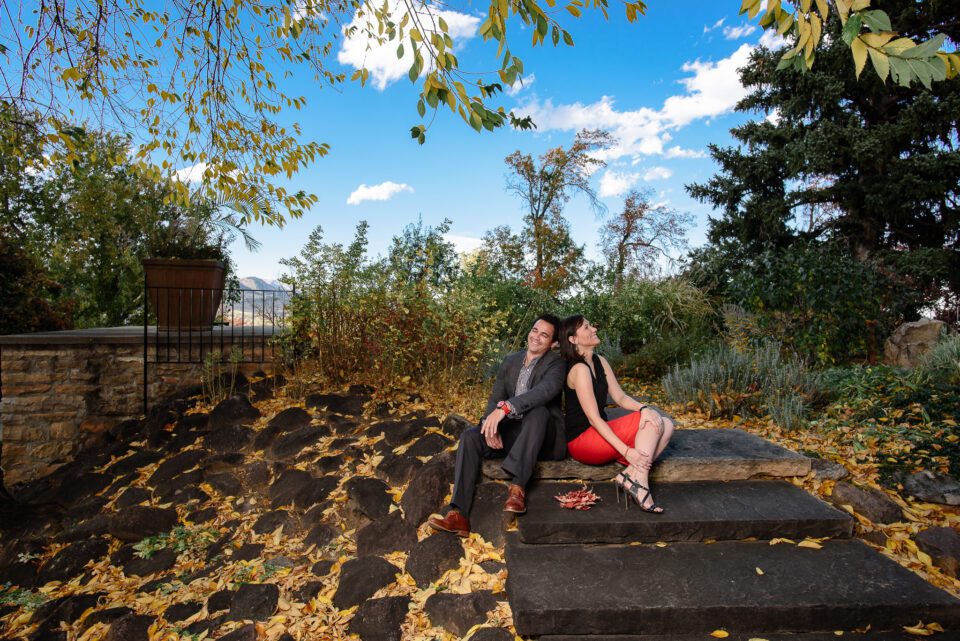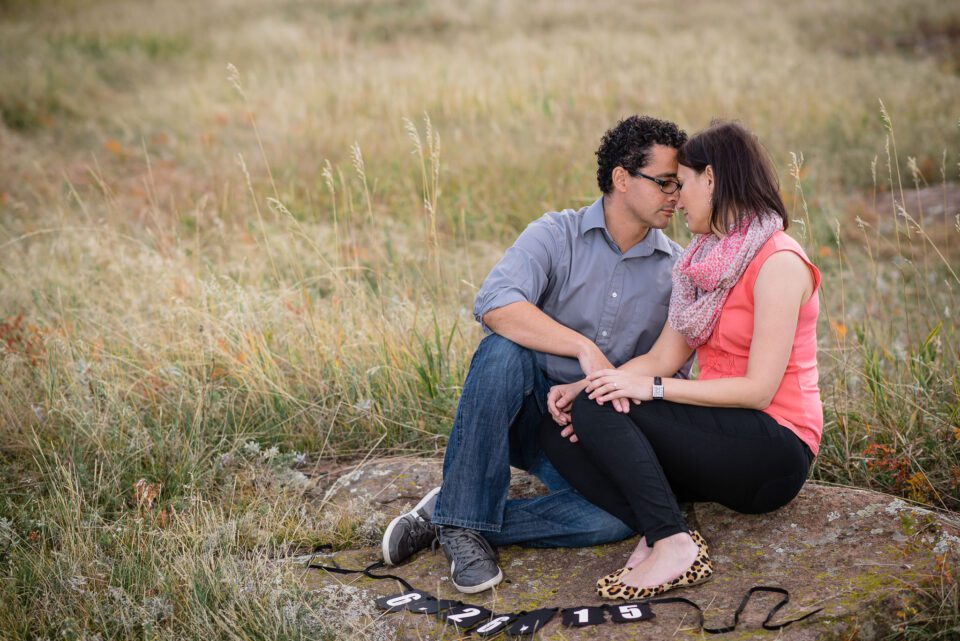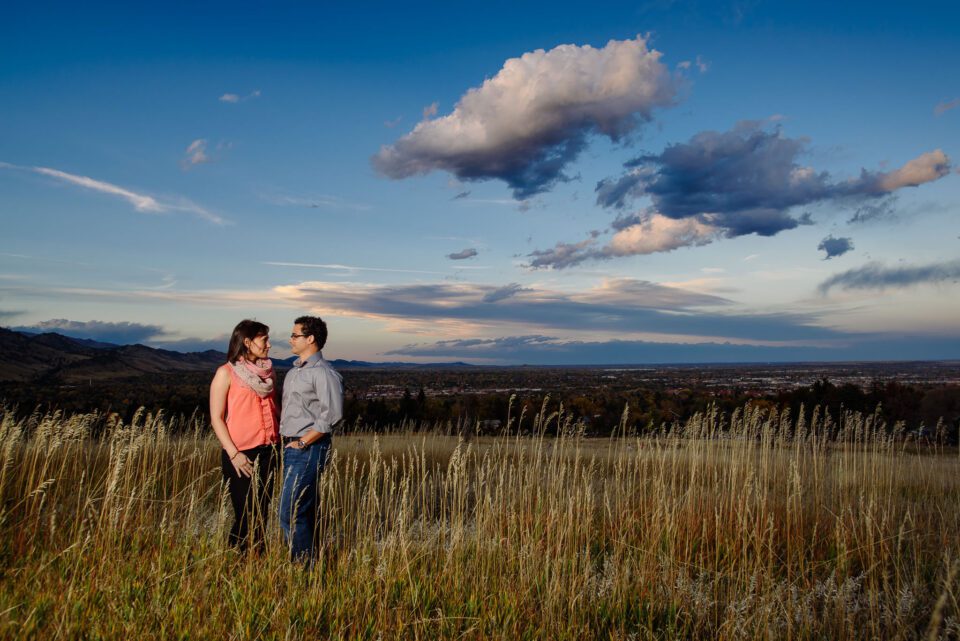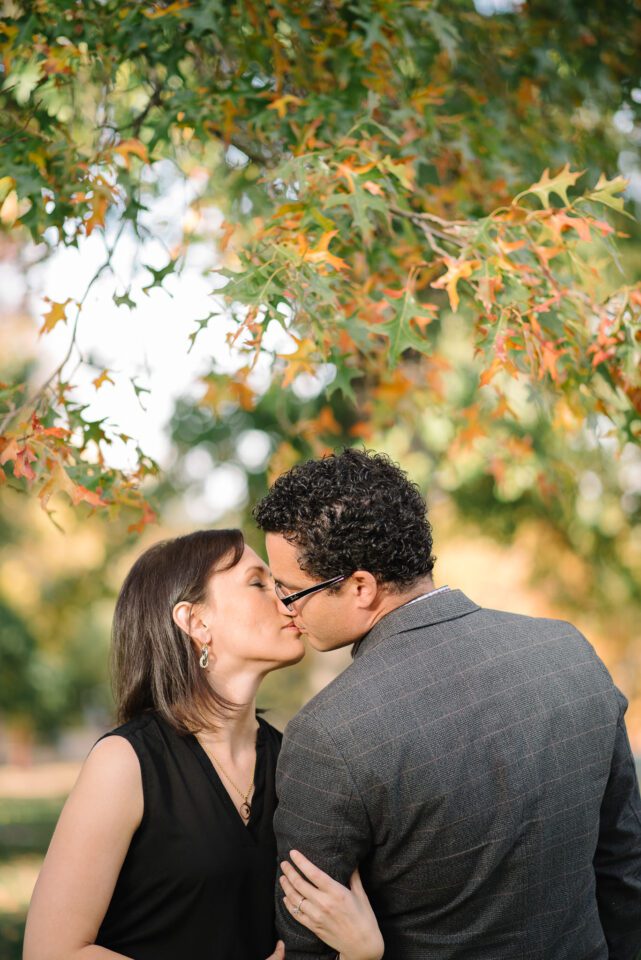 8) Summary
The Nikon SB-500 is a great addition to the family of Nikon speedlights. It is easy to use, lightweight and very compact. It is fully compatible with Nikon's CLS system and comes with very handy features like Commander and Slave modes. Above-all, it has enough power to be used for both on and off-camera flash configurations, which is great for those that want to learn to use speedlights creatively – not just when attached directly to cameras. So the SB-500 is great for those, who are just getting into flash photography and want to start out with something easy and intuitive to use, without the bulk and myriad of options of high-end speedlights.
At the same time, the SB-500 can only be fully controlled for manual and commander modes through a Nikon DSLR camera, so it won't work when used on a different camera system. Provided accessories are limited to only a stand, so you won't find a diffusion dome or gels for modifying white balance / color in different environments. While the SB-500 packs more power than the SB-700, I did wish a few times that I had more power when shooting in brighter outdoor conditions. Having been used to the flash power of SB-800 and SB-900 speedlights, I found the SB-500 to be a bit underpowered for my needs.
If you are not afraid to pursue third party options, you could get a much more powerful and capable third party flash unit for the same or lower price, with TTL capabilities. For under $100, you could get a number of different Chinese strobes that have as much, if not more power than the high-end Nikon SB-910. For example, the Yongnuo YN560-IV is an amazing strobe that sells for $72.99 only. If you want i-TTL capability, the Yongnuo YN-568EX is the way to go, although it is a bit pricier in comparison.
9) Where to Buy
You can usually purchase the Nikon SB-500 from B&H Photo Video for $249 (as of 12/26/2014), but if you act quickly, there is a $50 rebate that will expire tomorrow night.
Nikon SB-500
Features

Build Quality

Handling

Value

Size and Weight

Ease of Use

Flash Power
Photography Life Overall Rating