After reviewing the Nikon ML-3 Compact Modulite Remote and the Vello FreeWave Plus remotes with more basic features, we now turn our attention to the Nikon MC-36 Multi-Function Remote which has been kindly provided to us by B&H Photo – the world's largest photo and video equipment reseller where we buy most of our equipment.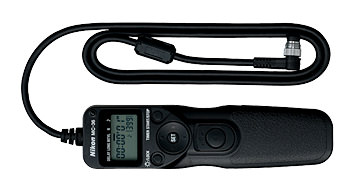 1) Features
The Nikon MC-36 can be used as a remote release, a delayed shutter release, programmed as an intervalometer or to activate the bulb function on certain Nikon cameras. For those who may not be familiar with an intervalometer, it can be programmed to take a series of photos, with a preset length of exposure as well as time interval between exposures.
2) Handling
The unit works as one would expect and is straight forward to program using the multifunction button to set a delay if desired, the length of each exposure as well as the interval between the exposure and finally, the number of exposures. It can be set to a predetermined number of exposures (1-399) or it can repeat indefinitely.
The transmitter has an LCD screen which is backlit for operation in low light situations. It fits nicely in your hand and I found the controls to be responsive. The biggest drawbacks are related to the fact that is it a corded (approx.. 33.5 in./850mm in length) remote and unless you set it on a timer, you will have to remain next to the camera to operate it. Furthermore, the cord can move in wind creating unwanted vibrations in the camera. In order to achieve the least amount of vibration possible, a wireless remote used in conjunction with mirror lock-up is best.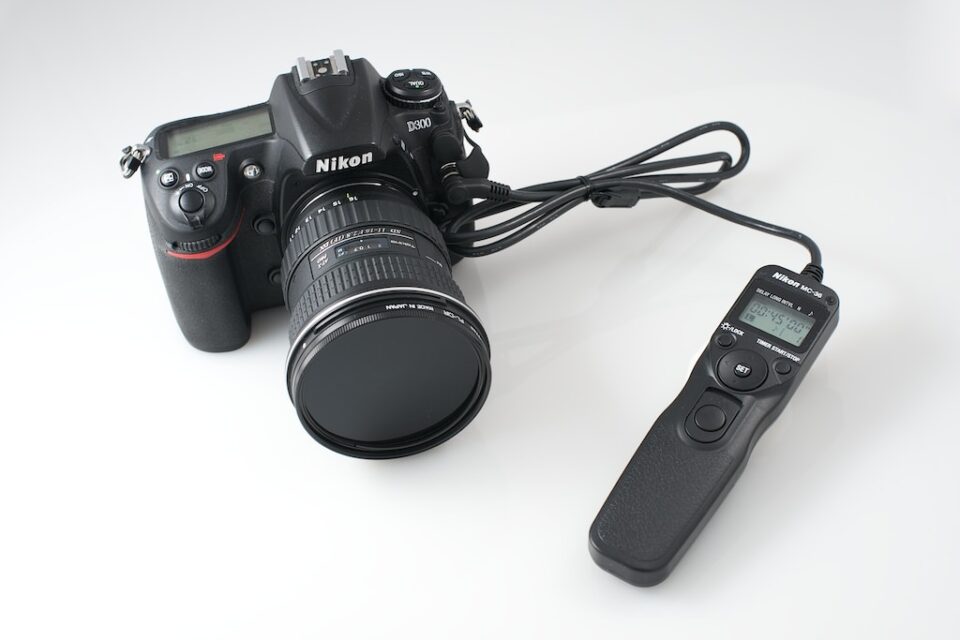 3) Build Quality
Build quality is again similar to the ML-3 and other Nikon products with nice fit. I did find the buttons and controls on this device to have the nicest feel of the remotes in this series of reviews.
4) Packaging and Manual
The MC-36 comes with no carrying or storage case, just a simple basic manual describing care and programming.
5) Value
The programability of the MC-36 gives you more control than the previously reviewed Nikon ML-3 or Vello FreeWave remotes. However, it is still expensive for what you get considering it is a corded device, so I rate this as a relatively low value. In an upcoming review we will review the Wireless Vello ShutterBoss controller which has similar features in a wireless design for less money. If you do not mind a cord, then you could consider the non wireless version of the Vello ShutterBoss for less than half the cost of the Nikon MC-36.
6) Conclusion
With good third party wireless remotes such as the Vello Freewave Plus and Vello Shutterboss at a lower price ($59.95 and $99.50, respectively), it is hard to justify purchasing this particular remote at this price.
7) Where to Buy
B&H currently sells the Nikon MC-36 Multi-Function Remote for $124.95 (as of 05/08/2012)
Nikon MC-36 Multi-Function Remote
Features

Build Quality

Handling

Value

Size and Weight

Packaging and Manual
Photography Life Overall Rating