Nikon D810 for Sports and Wildlife Photography
In this section, I want to talk about the capability of the D810 to photograph fast action. Although I will be primarily talking about wildlife photography (specifically birds), you can apply the same thoughts to any type of action photography, including sports.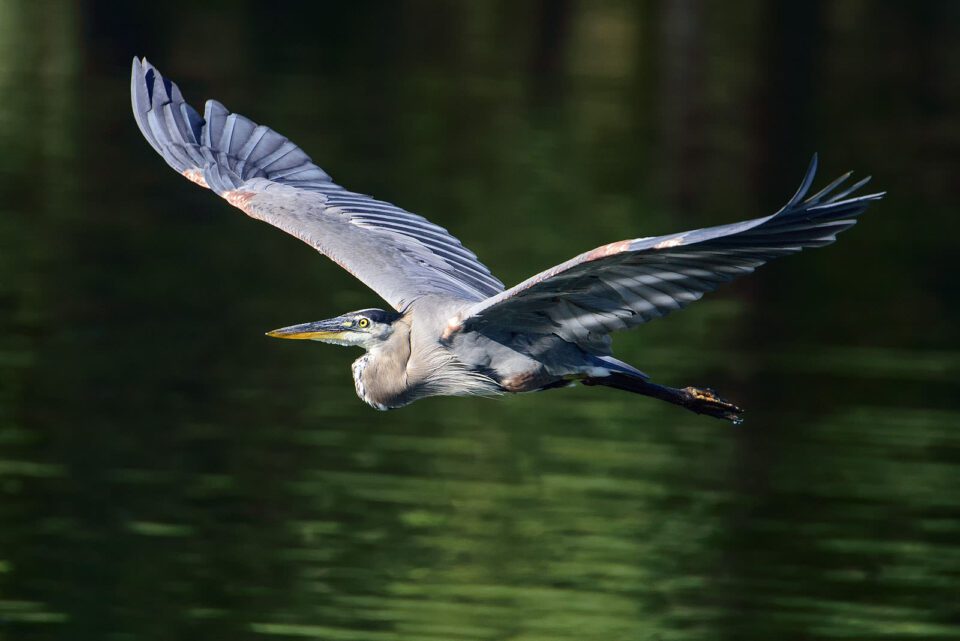 Bird photography is complex and very demanding in terms of gear when it comes to autofocus speed, accuracy and response time. The Nikon D810 is an intriguing choice for bird photography, because it sports the same generation high-end autofocus system as the Nikon D4S and it has a very high resolution of 36 MP, which allows for heavy cropping options. In addition, the buffer capacity of the Nikon D810 has been doubled compared to the D800 and the frame rate has been increased from 4 fps to 5 fps for full resolution RAW files. For fast action situations, one could even push the speed to 6 fps with the 1.2x or 1.5x crop options for 25.1 MP and 15.4 MP images, although I personally did not like going that route due to viewfinder framing issues.
When shooting in crop modes, I often ended up chopping off parts of the bird, thinking that I captured the bird fully. I found it difficult to frame fast-moving birds while keeping track of the viewfinder frame guide for 1.2x and especially the 1.5x crop mode. Unfortunately, Nikon has not come up with a solution to completely black out unused parts of the optical viewfinder. Going to the Custom Setting Menu and setting "a6 AF point illumination" to "OFF" will make it a lot easier to frame subjects by blurring the area outside the cropped frame and making it appear darker (thanks to William Jones for pointing it out).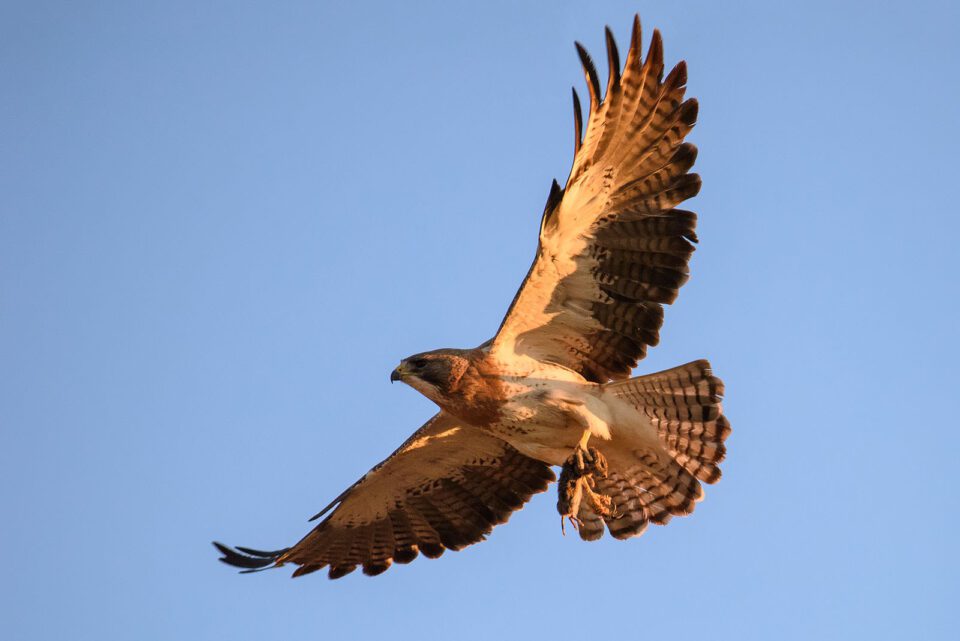 At the same time, the DX crop mode was nice to use in long sequences, because I could shoot close to 90 RAW images continuously before the buffer filled up. Speaking of the camera buffer, if you are willing to move down from 14-bit to 12-bit RAW files, you could shoot close to 50 images. In my testing with the older UDMA 6 SanDisk Extreme Pro 90 MB/sec CF cards, I was able to yield 26 Lossless Compressed 14-bit RAW images and 46 Lossless Compressed 12-bit RAW images, which is impressive. That's shooting over 5 seconds at 14-bit and 10 seconds at 12-bit before the camera buffer is full. If you get fast UDMA 7 160 MB/sec CF cards, you can significantly increase the number of images you can shoot continuously, since the camera will transfer images from the buffer to memory card at a much faster speed.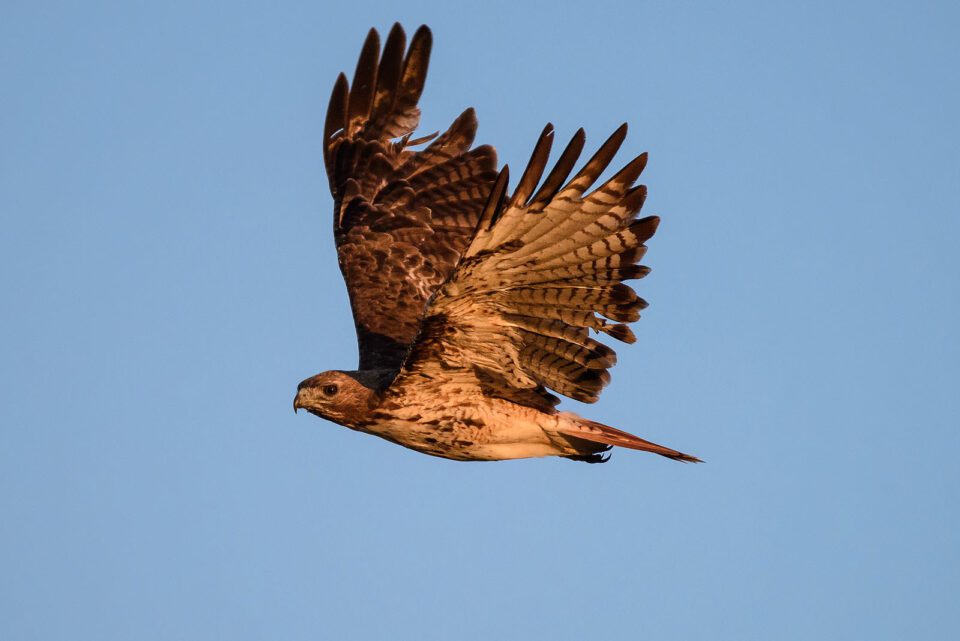 My personal recommendation would be the SanDisk Extreme Pro 32 GB UDMA 7 CF card at the minimum, preferably 64 GB+ models for more storage when shooting a lot of frames with the D810). Shooting with 16 GB memory cards just does not cut it with the D810, since you only get around 200 images when shooting 14-bit Lossless Compressed RAW and 256 12-bit RAW images. Double that for 32 GB cards and you will realize that it is not a lot when shooting wildlife. Storage needs definitely do grow with the D800/D800E/D810 cameras, but that should not be a concern today, as memory cards and hard drives have also gotten significantly cheaper.
The new Group AF feature seemed to work great for tracking birds in flight. Instead of a single AF point, you get 5 AF points that track movement (only 4 are shown in the viewfinder), so the initial tracking is quicker, particularly for fast-moving subjects. I was switching between 9, 21, 51 and Group Area AF and the latter seemed to be as fast as 9 points in terms of performance, but the initial AF acquisition was definitely better in comparison.
The image samples of birds in this review represent different lighting conditions. All were shot at fast shutter speeds between 1/1250 and 1/1600 seconds for freezing any movement. You will notice that I have used apertures between f/6.3 and f/8, with a focal length of 600mm. That was not by choice, as I was using the Tamron 150-600mm lens, which has a maximum aperture of f/6.3 at 600mm. And by the way, stopping the Tamron 150-600mm down to f/8 makes very sharp images, even with the Nikon D810!
I did clean up the noise a little bit in the sky, but I did not apply any noise reduction to birds. Cropping was pretty aggressive on all shots, with the first shot being close to a 100% crop.
Autofocus performance is amazing. I did not see any difference in performance and accuracy when compared to the D4S, although you do have to watch your shutter speed and lens handling technique, as the 36 MP sensor is not as forgiving as a 16 MP sensor. Nikon seems to have finally nailed its QA issues with the D810 AF system. Both samples of the D810 that we have handled so far did not require any AF adjustments and all AF points were accurate. Looks like we will have no more "Left AF" issues to deal with – the initial D800 / D800E cameras were a nightmare in comparison.