Autofocus Performance
Although Nikon has not delivered a newer autofocus system than the Advanced Multi-CAM 3500FX, it has been doing a great job at tweaking and increasing its performance with the newer generation DSLRs. A good example of this change was the Nikon D4S, which is noticeably better in autofocus performance (as observed by a number of our team members: Tom Redd, Robert Andersen, John Sherman, John Lawson and myself). When I asked our team what they thought was the perceived increase in AF performance when compared to the D4, the assessment was between 15% and 30% – that's how much difference they saw in performance. Everyone reported noticeable improvements in subject tracking. Interestingly, Nikon did not specify significant increases in AF performance on the D4S in any of its marketing materials. We collectively believe that the noted autofocus improvements result from the faster EXPEED 4 processor, which is able to process data quicker. Nikon claims that the EXPEED 4 processor is approximately 30% faster than EXPEED 3 – roughly how much we thought autofocus improved by.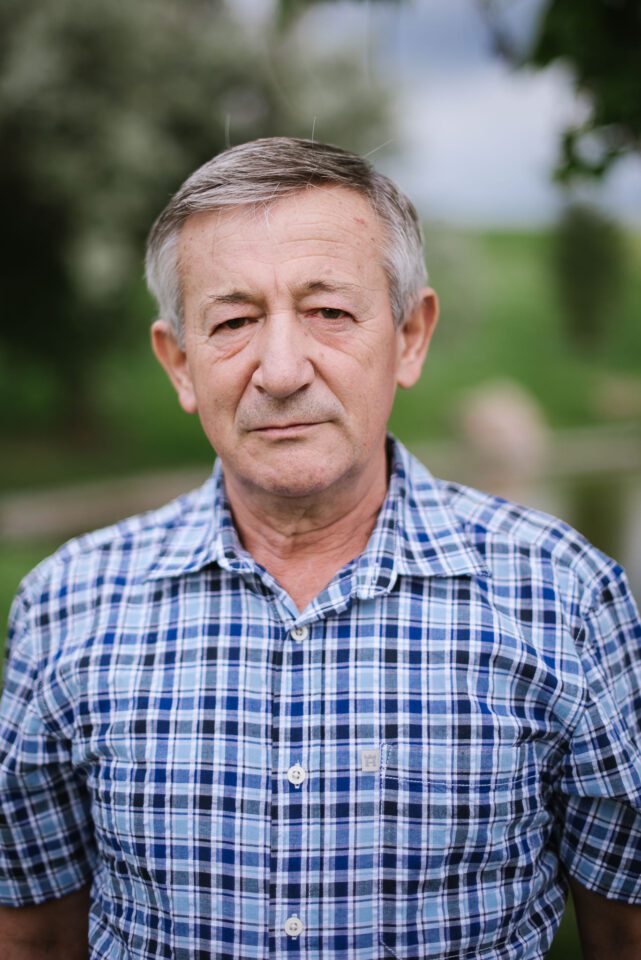 The Nikon D810 gained exactly the same autofocus system as the D4S and has the same EXPEED 4 processor as well. So when I received my copy of the D810, I wanted to test its performance for photographing wildlife, more specifically birds in flight. After coming back from several bird photography sessions, I came to the conclusion that the Nikon D810 indeed has the same autofocus speed and accuracy as the Nikon D4S, which is remarkable. I tested the Nikon D810 with the new Tamron 150-600mm lens, Nikkor 70-200mm f/2.8G VR II, Nikkor 200-400mm f/4G VR, and a few other telephoto lenses and I was amazed by the results. The camera not only acquired focus faster compared to my D800E, but it also tracked subjects much better in comparison.
This autofocus behavior was also confirmed by John Sherman, who used the Nikon D810 with a number of high-end super-telephoto lenses such as the Nikkor 800mm f/5.6E VR and Nikkor 500mm f/4G VR. He also did not see any differences in AF speed and tracking between the D810 and his beloved D4S. In fact, after testing the D810 out for photographing birds and other wildlife, he decided to buy a Nikon D810 for himself, since he saw the cropping potential.
Nikon has provided a number of crop options to increase the speed of the camera, decrease file size and magnify the image by reducing the field of view. In 1.2x crop mode, image resolution is reduced to 25.1 MP, but the speed of the camera is increased by 1 fps to 6 fps, which is nice. If you want to shoot at a faster frame rate, I would recommend switching to 1.2x crop mode, since you are not losing much resolution. Another more aggressive crop mode is the 1.5x DX crop mode, which reduces the resolution to 15.4 MP. Unfortunately, unless you use an MB-D12 battery grip with larger capacity EN-EL18 battery (or AA batteries), you will not be able to push the speed to 7 fps in 1.5x crop mode. The added benefit of using a crop mode is expanded buffer space for those moments when you need to shoot non-stop for prolonged periods of time during peak action. If you choose to use a crop mode, don't forget to turn "AF point illumination" to "OFF" in Custom Setting Menu – this setting will darken and blur the area outside of the center crop in the viewfinder, making it much easier to frame your shots.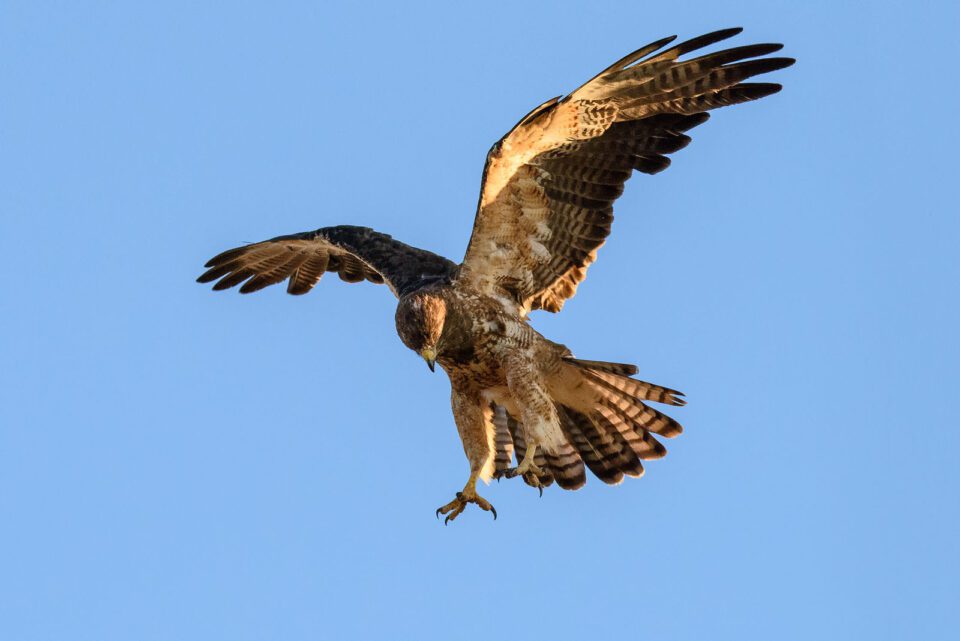 To read my detailed report on the autofocus performance of the D810, please see page 9 of this review.
What about AF speed and accuracy in photographing portraits, especially in low-light conditions? I had a chance to photograph a wedding with the Nikon D810 and I was equally impressed by the AF performance. Compared to my D800E, I came back with a lot more in-focus images than before. I used a number of different lenses that day such as Nikkor 24mm f/1.4G, Sigma 50mm f/1.4 Art, Nikkor 50mm f/1.8G and Nikkor 70-200mm f/2.8G VR II – all lenses performed amazingly well in both daylight and low-light situations, although I found AF accuracy on the Sigma 50mm f/1.4 Art to be a bit worse compared to Nikkor lenses. My detailed findings with the D810 and the Sigma 50mm f/1.4 Art are provided in the next section.
John Bosley also reported similar AF improvements and you can read up more of what he thinks about the camera on one of the pages of this review.
If you are wondering whether the Nikon D810 is free from the Left AF issue that plagued the Nikon D800 / D800E cameras, you do not need to fear – all three samples of the D810 that we have tested were good. In addition, many of our readers that purchased the D810 were kind enough to test their cameras and report their findings to us, confirming that the focus points were indeed accurate in most cases. Looks like Nikon has fixed this issue for good and QA has been tightened on the D810, which is certainly great news.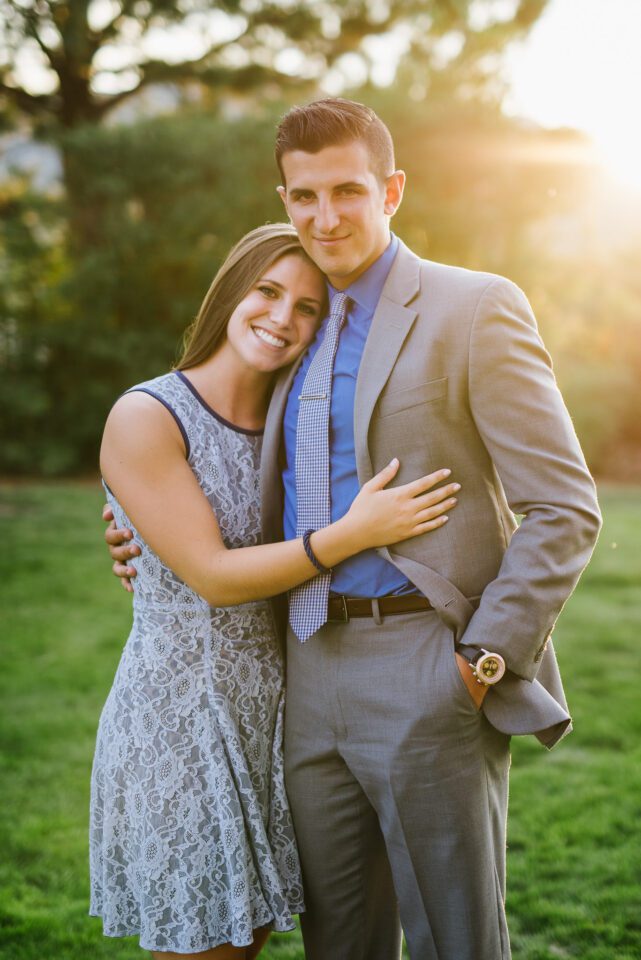 Nikon D810 and Sigma 50mm f/1.4 Art Performance
You might be wondering about the performance of the Sigma 50mm f/1.4 Art lens on the Nikon D810, in terms of its autofocus speed and accuracy, especially in low-light situations. Lola and I shot a wedding with this combo and I had a chance to test out the lens in various conditions – from broad daylight to very dim indoor environments.
There are three important aspects to talk about: autofocus speed, autofocus accuracy, and color reproduction.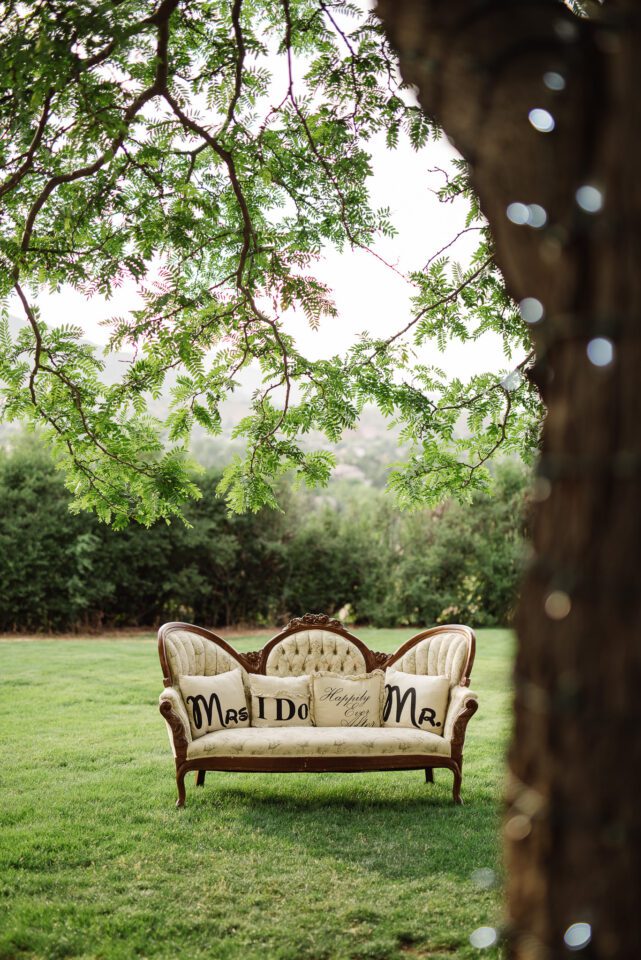 D810 + Sigma 50mm f/1.4 Art Autofocus Speed
The Sigma 50mm f/1.4 has a very fast and silent "HSM" hypersonic autofocus motor. When compared to Nikkor primes like 50mm f/1.4G, the time it takes for the lens to snap into focus was noticeably faster, whether shooting in broad daylight or low-light conditions. In very low-light conditions when shooting indoors, the lens did occasionally get the camera confused resulting in failed focus acquisition, but using the center focus point and finding a more contrasty area to focus on seemed to help.
The Nikon D810 comes with the latest generation EXPEED 4 processor, which in my experience, makes autofocus noticeably faster when compared to EXPEED 3. Our team first noticed it on the D4S (when compared to the D4) and I noticed the same improvement in autofocus performance between the D810 and the D800 / D800E. This autofocus performance improvement is not only applicable to the actual speed of AF acquisition but also the tracking of subject movement. It feels like the D810 snaps onto the subject quicker and tracks movements noticeably better when compared to the D800 / D800E. By how much? It is hard to say, but our estimate has been somewhere between 15-30% better. You might not notice these improvements when shooting portraits, but if you shoot anything that moves fast (sports and wildlife, for example), you will surely feel the difference.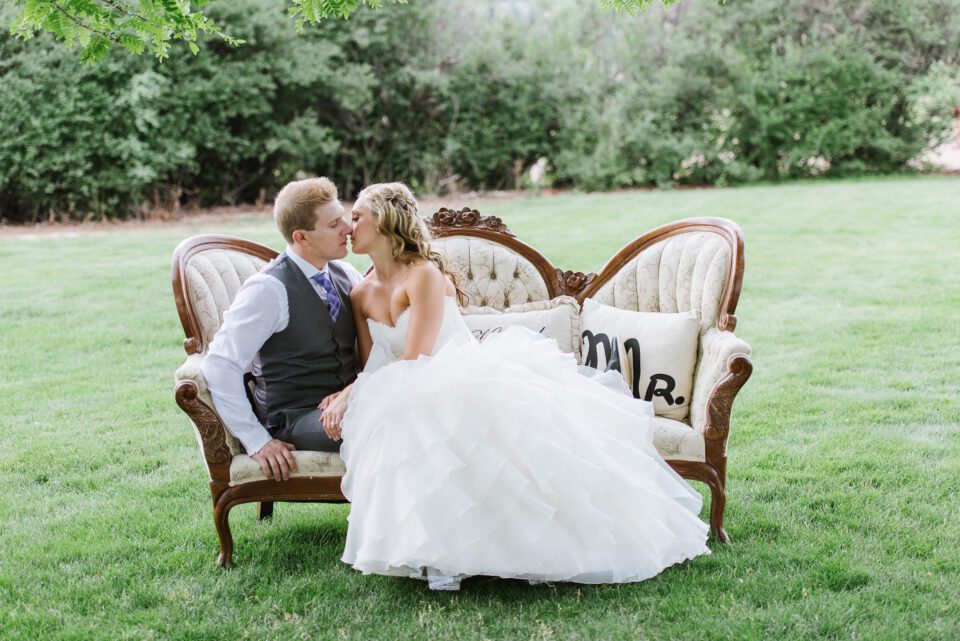 D810 + Sigma 50mm f/1.4 Art Autofocus Accuracy
The Nikon D810 is not as forgiving as the Nikon Df / D4S and other lower resolution cameras. If you do not use a proper hand-holding technique and watch your shutter speed, the blur is going to be more visible at the pixel level. So the first thing you need to get out of the way is potential blur due to camera shake. Once you get that out of the way, you can evaluate the AF accuracy of the setup. During my testing, I did not want to see any camera shake as a result of my hand-holding, so I set my "Minimum shutter speed" in "Auto ISO" settings to be one bar faster, which basically doubled the shutter speed. In the case of the Sigma 50mm f/1.4, it meant that my shutter speed was at least 1/100 and I found to be adequate in most situations when photographing the wedding.
During the wedding day, I shot with four different lenses – Nikkor 24mm f/1.4G, Nikkor 50mm f/1.8G, Sigma 50mm f/1.4 Art and Nikkor 70-200mm f/2.8G VR II. All three Nikkor lenses were pretty much nailing every shot – the keeper rate was above 90%, whether I was shooting still or moving subjects. Note that this is noticeably better than what I used to get with the D800E, which struggles with fast aperture lenses like 24mm f/1.4G. I was not the only person who noticed this – John Bosley also felt that the number of keepers increased significantly with the D810, as he reported in this review.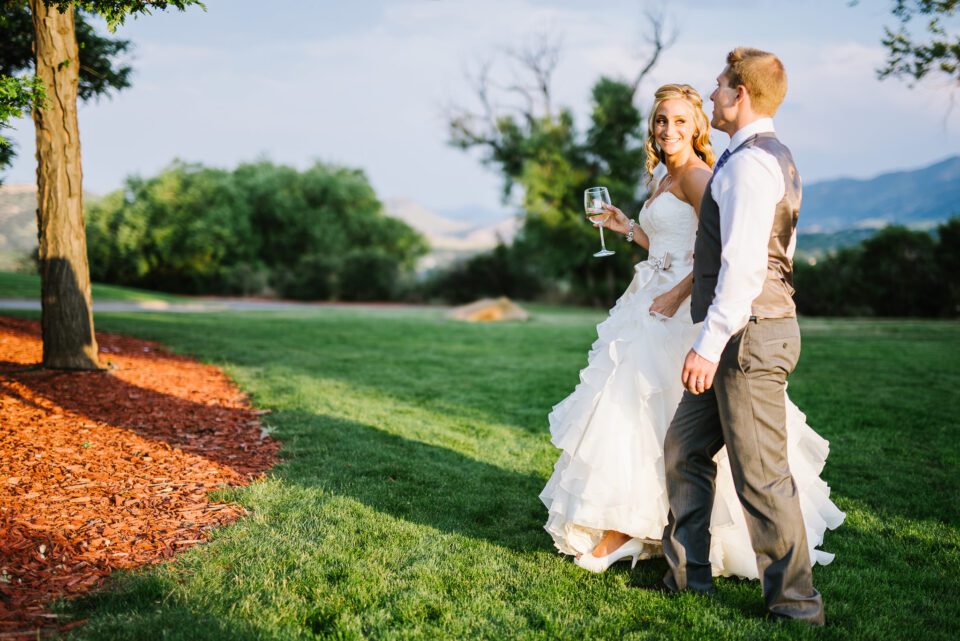 The AF accuracy of the Sigma 50mm f/1.4 Art seemed to be a bit worse when compared to the above-mentioned Nikkor lenses. During the wedding, I noticed that the Nikkor 50mm f/1.8G was nailing almost every shot, while the Sigma 50mm f/1.4 seemed to struggle a bit in low light indoor environments. I felt like Nikon lenses were more consistent in this regard and performed better in low light. It is hard to say how much worse the Sigma was in comparison, but it is not by a big margin. When I compared the Sigma 50mm f/1.4 Art on the D810 to its older sibling, the non-Art Sigma 50mm f/1.4, AF speed and accuracy seemed to be noticeably superior on the Sigma 50mm f/1.4 Art.
This particular shot was the only sharp one out of a sequence of three images, captured in a low-light environment with a flash, while the bride was dancing with her father: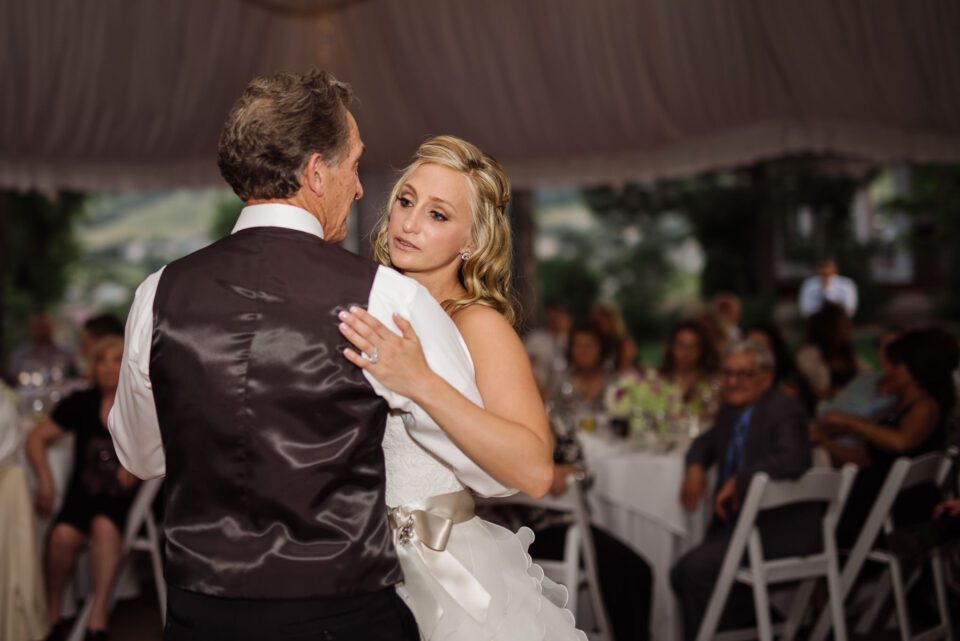 D810 + Sigma 50mm f/1.4 Art Color Reproduction
Looking at the images from the wedding, I am quite pleased by what I see in terms of colors – the rendering of colors looks good, I would say quite similar to what one would get with a Nano-coated Nikkor lens. Since the Sigma 50mm f/1.4 handles flare well, you don't get a hazy / cloudy effect in images. So if you like backlighting your subjects with the sun, you can certainly do that without hesitation. Seems like Sigma did a good job with lens coatings – those certainly make a difference in difficult lighting conditions.
Also, the Nikon D810 seems to produce colors more naturally than the D800 / D800E. The latter cameras seem to saturate colors more (especially the greens), while the D810 does not do that. At first, I thought it had to do with different white balance performance, but it turned out to be the sensor, since matching white balance still resulted in different colors.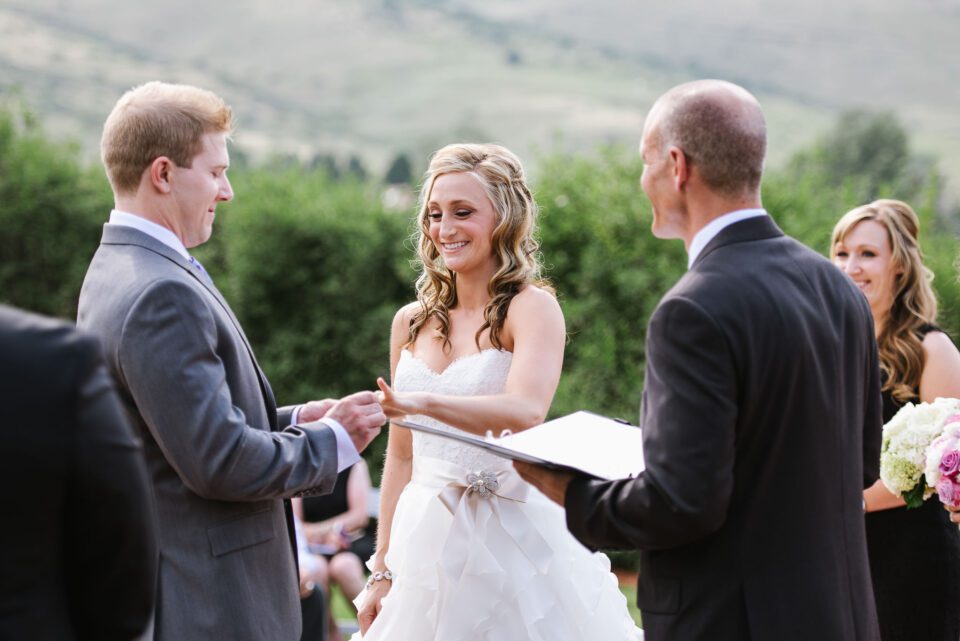 Group-Area AF
The latest tweaks to the Advanced Multi-CAM 3500FX also brought us the new "Group-area Autofocus". When compared to the regular single-point AF mode, Group-area Autofocus activates five AF points to track subjects. We found this focus mode to be great for initial focus acquisition and tracking of subjects when compared to a single focus point or Dynamic 9 AF, especially when dealing with smaller birds that fly erratically and can be really hard to focus on and track. In such situations, the Group-area AF mode seemed to give better results than Dynamic AF, showing better accuracy and consistency from shot to shot.
How does Group-area AF work? Basically, within the viewfinder, you see four focus points, with the fifth one (the middle one) hidden. You can move all four focus points by pressing the multi-touch controller on the back of the camera (ideally, you want to stay in the middle, because the focus points in the center of the frame are cross-type and the most accurate). When pointed at a subject, all five focus points are activated simultaneously for the initial focus acquisition, with priority given to the closest subject. This differs from the Dynamic 9 AF mode quite a bit, because D9 activates 8 focus points around the center focus point, with priority given to the chosen center focus point. If the camera fails to focus with the center focus point (not enough contrast), it attempts to do it with the other 8 focus points. Basically, the camera will always prioritize the central focus point and only failover to the other 8 if focusing is not possible. In contrast, Group-area AF uses all 5 focus points simultaneously and will attempt to focus on the nearest subject, without giving preference to any of the 5 focus points.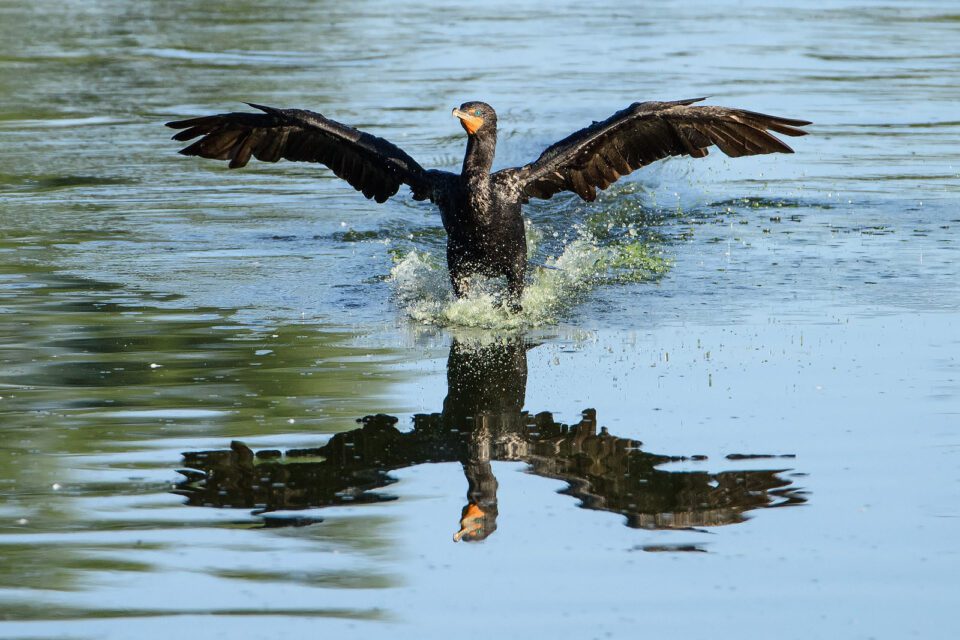 Group-area AF is especially useful when photographing birds and other wildlife. Imagine a perched bird sitting on a stick and you are looking at it a little from above, so the ground behind the bird is clearly visible. With Dynamic AF mode, whatever you are pointing at is where the camera will initially attempt to acquire focus. If you are right on the bird, the camera will focus on the bird. If you accidentally point to the ground behind the bird, the camera will focus on the background instead. This can get quite challenging when photographing small birds, especially when the branch or stick they are sitting on is constantly moving. Getting the initial focus point is important and the quicker you do it, the better the chance of capturing and tracking action, especially if the bird decides to suddenly take off.
As I have mentioned above, with Group-area AF, there is no preference given to any focus point, so all 5 focus points are active simultaneously. In this particular situation, since the bird is closer than the background, as long as one of the 5 focus points is near the bird, the camera will always focus on the bird and not the background. Once focus is acquired, Group-area AF will also track the subject, but again, only if one of the 5 focus points is near the subject. If the subject moves fast and you cannot effectively pan your camera in the same direction, the focus will be lost, similarly to what happens in Dynamic 9 AF mode. In terms of tracking, I personally found Group-area AF to be pretty fast, but it is hard to say if it is as fast as Dynamic 9 AF. In some situations, Dynamic 9 AF seemed to be a bit faster, but I could be wrong.
Another important fact I should mention, is that when you use Group-area AF in AF-S mode, the camera will engage face recognition and attempt to focus on the eye of the nearest person, which is neat. For example, if you are photographing someone between tree branches and leaves, the camera will always attempt to focus on the person's face instead of the nearest leaf. Unfortunately, face recognition is activated only in AF-S mode, so if you photograph fast-moving group sports and you need the camera to lock and track on a subject's face (and not on the nearest object), your best bet will be to use Dynamic AF instead.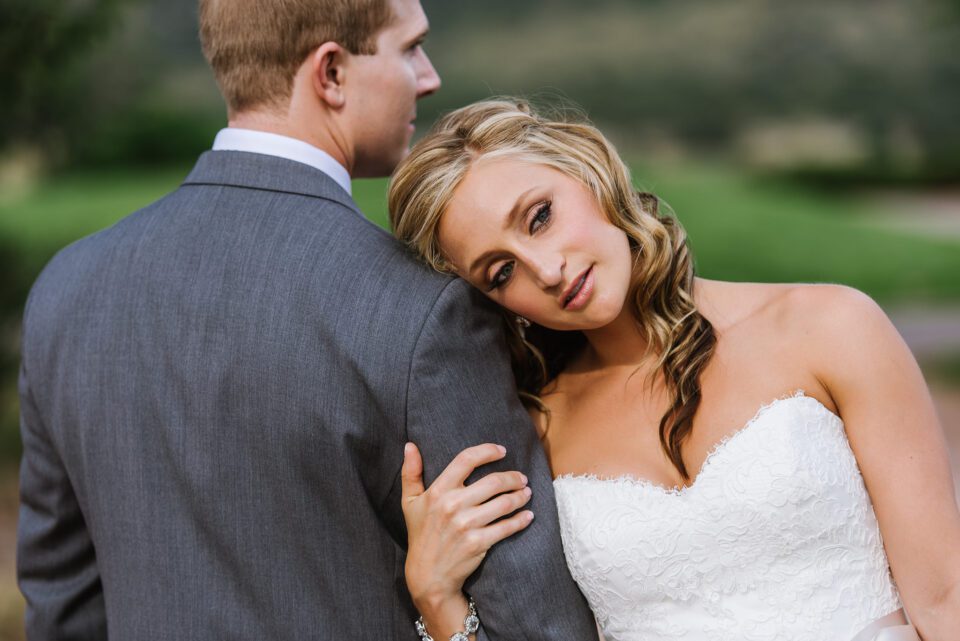 AF Performance with Fast Prime Lenses
When the Nikon D800 and D800E cameras were released, a number of photographers previously reported AF accuracy issues when fast aperture prime lenses such as the Nikkor 24mm f/1.4G and 35mm f/1.4G were used at various distances (especially medium to long). Many more reported other AF calibration issues, where lenses required more than the maximum allowed +20-20 AF Fine Tune changes. I was similarly quite unhappy with my Nikon D800E camera – its AF system was a disaster with some lenses, particularly my Nikkor 24mm f/1.4G, 50mm f/1.4G and 85mm f/1.4G lenses, which never focused right even with modified AF Fine Tune settings. I ended up sending my D800E to Nikon USA for service and after several repairs and adjustments to adhere to factory standards, most of my lenses started properly focusing. The only exception was the Nikkor 50mm f/1.4G, which was still pretty bad and I could never get that lens to reliably focus (it works perfectly fine on D700, D3S, Df and D600 cameras).
The Nikon D810 that I received does not have problems with all of my lenses. In fact, even the 50mm f/1.4G that did not properly focus after adjustments on my D800E works very well with the D810! So far autofocus accuracy has been great with every lens and that list includes the 24mm f/1.4G, 50mm f/1.4G, 50mm f/1.8G, 85mm f/1.4G, 85mm f/1.8G, 24-70mm f/2.8G, 70-200mm f/2.8G VR II and 200-400mm f/4G VR. To my surprise, I have not seen the need to AF Fine Tune any of my lenses – they all appear to be quite sharp! I have also used the D810 with the Sigma 50mm f/1.4 Art and Tamron 150-600mm lenses, both of which did not need any AF adjustments either. There might be a need to adjust focus slightly on some lenses to get even better sharpness results, but it does not bother me at this point.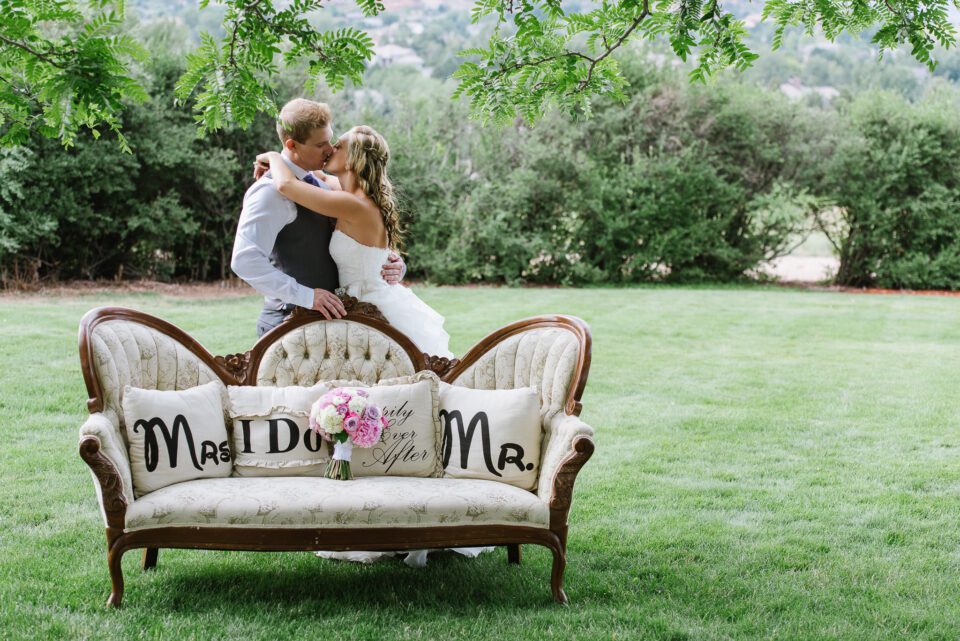 I don't know what changes Nikon has implemented in their calibration process, but the AF accuracy seems to be much better on the D810 compared to what it was on the D800 / D800E.
Overall, I am very impressed by the autofocus system on the D810 – it is surely the best of the breed.
Lens Selection
To get the best out of the 36-megapixel sensor, we have been advising our readers to use high-quality lenses that are actually capable of resolving that much detail. A high-resolution sensor not only requires good technique to get superb pixel-level sharpness, but it also needs lenses that can truly out-resolve the sensor. The good news is, after two years of testing lenses on the Nikon D800E camera, I can say that most modern lenses, as well as many of the old Nikkor lenses do not have resolution problems at 36 megapixels. However, the big difference between modern lenses and their older counterparts turns out to be their performance uniformity, or how well they are capable of resolving detail throughout the frame. Interestingly, I discovered that many of the old, film-era Nikkor and even old third party lenses perform amazingly well on a 36 MP sensor, especially once they are stopped down a bit. However, many of them suffer from different optical problems such as spherical aberration, distortion, field curvature, chromatic aberration and focus shift. And with poor or lack of coating technologies, many of them were prone to heavy ghosting and flare issues as well. As a result, although such lenses could technically produce quite sharp results on the 36 MP sensor, their sharpness quickly deteriorated away from the focused area. Aside from poorer glass molding and coating technologies back then, the primary reason for such differences in performance was actually the fact that those lenses were designed for film, which was curvy in nature compared to flat digital camera sensors. So the effect of field curvature, for example, was really not an issue back in the day.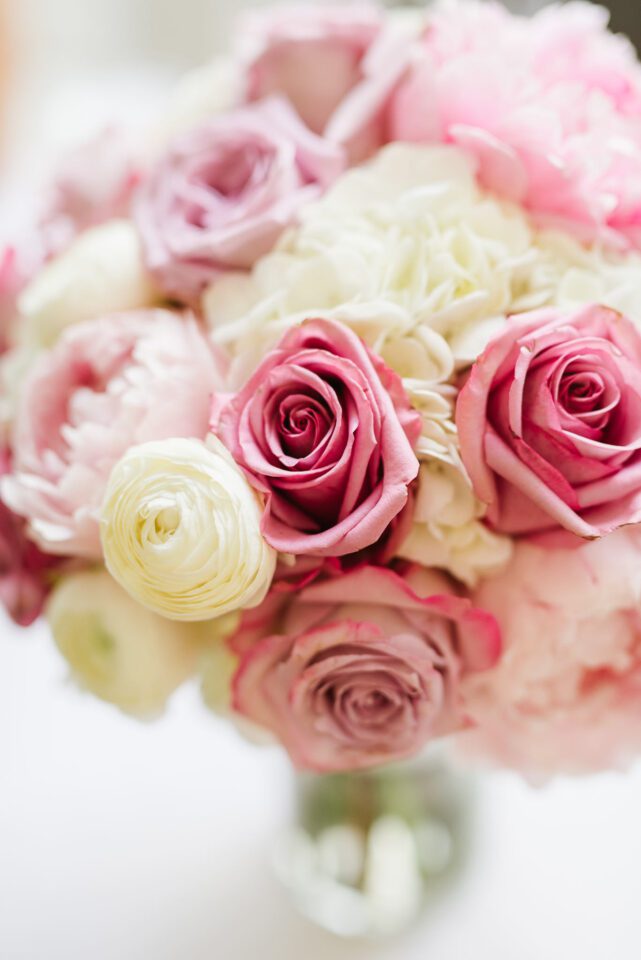 While this is not a problem for portrait photographers, as they mostly focus on a particular part of the frame, landscape and architecture photographers would have a hard time with sharpness uniformity, unless modern lenses that are optically corrected for high-resolution sensors are used. Super telephoto lenses can be excluded because they rarely ever suffer from field curvature issues – the biggest problems are ultra-wide to normal lenses, especially cheaper zoom lenses. If you buy pretty much any full-frame lens that was introduced in the last 3-4 years, you can expect it to perform very well on the D800, D800E, and D810. For example, all modern f/1.8G prime lenses such as the Nikkor 28mm f/1.8G, 35mm f/1.8G, 50mm f/1.8G and 85mm f/1.8G are capable of yielding superb sharpness from center to extreme corners, especially when stopped down. The same goes for such zoom lenses as Nikkor 16-35mm f/4G (although it has weak corners at wide apertures), 24-120mm f/4G, 70-200mm f/2.8G, and 70-200mm f/4G. The new Nikkor 18-35mm f/3.5-4.5G ED proved to be optically stellar on the D800E, even surpassing the older 16-35mm f/4G lens in resolution.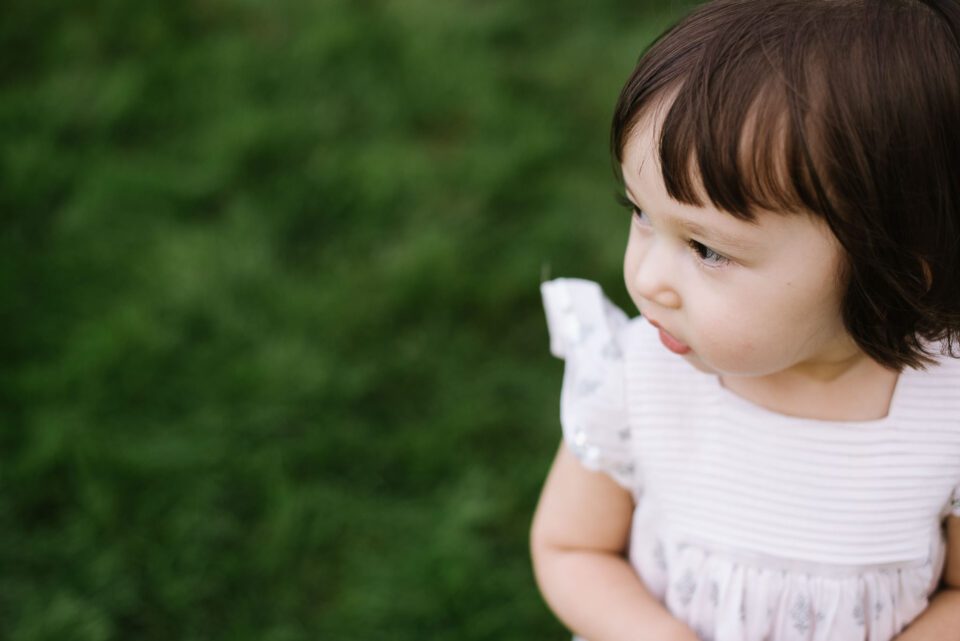 Lenses that presented challenges were mostly the ones dating back before 2010. For example, the Nikkor 24mm f/3.5D is quite poor optically. Its center performance is sub-par, even when stopped down and its corners are very weak for such an expensive lens. The Nikkor 14-24mm f/2.8G is a sharpness monster, but it has a noticeable focus shift that one must be careful about. The Nikkor 24-70mm f/2.8G is quite weak at large apertures in the corners and needs to be stopped down to f/8 to yield relatively good sharpness. Super-zoom lenses such as the Nikkor 28-300mm have all kinds of optical issues at varying focal lengths. One has to understand these problems and limitations when using older lenses.
The good news is, Nikon and other third party manufacturers are working hard to produce high-quality lenses with lots of resolving power. For example, Sigma's 35mm f/1.4 and 50mm f/1.4 Art lenses perform remarkably well at maximum aperture on the Nikon D800 / D800E / D810 cameras. The Zeiss Otus 55mm f/1.4 was an absolute monster in terms of sharpness and optical quality, surpassing all other lenses we have tested to date. That lens will probably out-resolve a 50 MP+ full-frame sensor in the future. I expect to see many more lenses that are specifically designed for high-resolution sensors in the future. I am sure Nikon is working on such lenses as we speak…
Shooting Speed (FPS) and Buffer
Thanks to the newer EXPEED 4 processor and faster memory technologies, the camera gains 1 FPS improvement in speed, jumping to 5 FPS continuous shooting in full resolution, 6 FPS in DX / 1.2x crop modes and 7 FPS with the MB-D12 battery grip. In comparison, the D800 / D800E shoot at 4 FPS in full resolution and requires the MB-D12 battery grip to get to 6 FPS in DX mode. As pointed out in the previous page, this is certainly a positive change for wildlife photographers, since every FPS matters for those fast-action shots.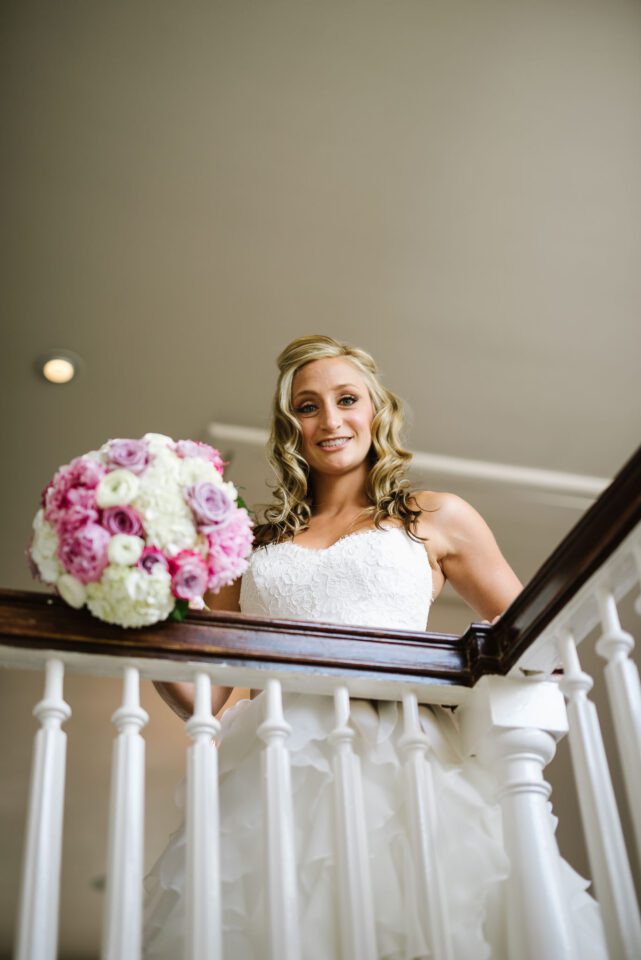 And if you are wondering how long you can shoot continuously without filling the buffer, check out the below table that compares the buffer size of the D810 to the D800 / D800E cameras:
| DSLR | Image Type | FX Size | DX Size | FX Buffer | DX Buffer |
| --- | --- | --- | --- | --- | --- |
| Nikon D810 | NEF (RAW), Lossless compressed, 12-bit | 31.9 MB | 14.6 MB | 47 | 100 |
| Nikon D800 / D800E | NEF (RAW), Lossless compressed, 12-bit | 32.4 MB | 14.9 MB | 21 | 38 |
| Nikon D810 | NEF (RAW), Lossless compressed, 14-bit | 40.7 MB | 18.3 MB | 28 | 97 |
| Nikon D800 / D800E | NEF (RAW), Lossless compressed, 14-bit | 41.3 MB | 18.6 MB | 17 | 29 |
| Nikon D810 | NEF (RAW), Compressed, 12-bit | 29.2 MB | 13.3 MB | 58 | 100 |
| Nikon D800 / D800E | NEF (RAW), Compressed, 12-bit | 29.0 MB | 13.2 MB | 25 | 54 |
| Nikon D810 | NEF (RAW), Compressed, 14-bit | 36.3 MB | 16.4 MB | 35 | 100 |
| Nikon D800 / D800E | NEF (RAW), Compressed, 14-bit | 35.9 MB | 16.2 MB | 20 | 41 |
| Nikon D810 | NEF (RAW), Uncompressed, 12-bit | 55.9 MB | 24.4 MB | 34 | 78 |
| Nikon D810 | NEF (sRAW), Uncompressed, 12-bit | 27.8 MB | 16.4 MB | 18 | 23 |
| Nikon D800 / D800E | NEF (RAW), Uncompressed, 12-bit | 57.0 MB | 25.0 MB | 18 | 30 |
| Nikon D810 | NEF (RAW), Uncompressed, 14-bit | 73.2 MB | 31.8 MB | 23 | 46 |
| Nikon D800 / D800E | NEF (RAW), Uncompressed, 14-bit | 74.4 MB | 32.5 MB | 16 | 25 |
| Nikon D810 | JPEG Fine (Large) | 18.1 MB | 8.6 MB | 100 | 100 |
| Nikon D800 / D800E | JPEG Fine (Large) | 16.3 MB | 8.0 MB | 100 | 100 |
Looking at the above table, Nikon shows the buffer to be almost double in size compared to the D800 / D800E in certain cases. For example, shooting lossless compressed RAW images in 12-bit on the D800/D800E yields 21 images, which with the 4 fps speed basically translates to 5.25 seconds of continuous shooting before the buffer gets full. With the 47 image buffer at 5 fps on the D810, we are at about 9.4 seconds of total continuous shooting time before the buffer gets full. That's almost twice longer – a huge difference! And if you are willing to cut some corners and reduce image quality to 12-bit compressed RAW, the camera will be able to accommodate 58 images, which is almost twelve seconds of continuous shooting time.
Keep in mind that the above chart is based on fast UDMA 7 CF cards that can do 160 MB/sec speeds. If you want to reach similar numbers, I would recommend getting one of those SanDisk Extreme Pro 32 GB CF cards (preferably even larger if your aim is to use the D810 for wildlife photography).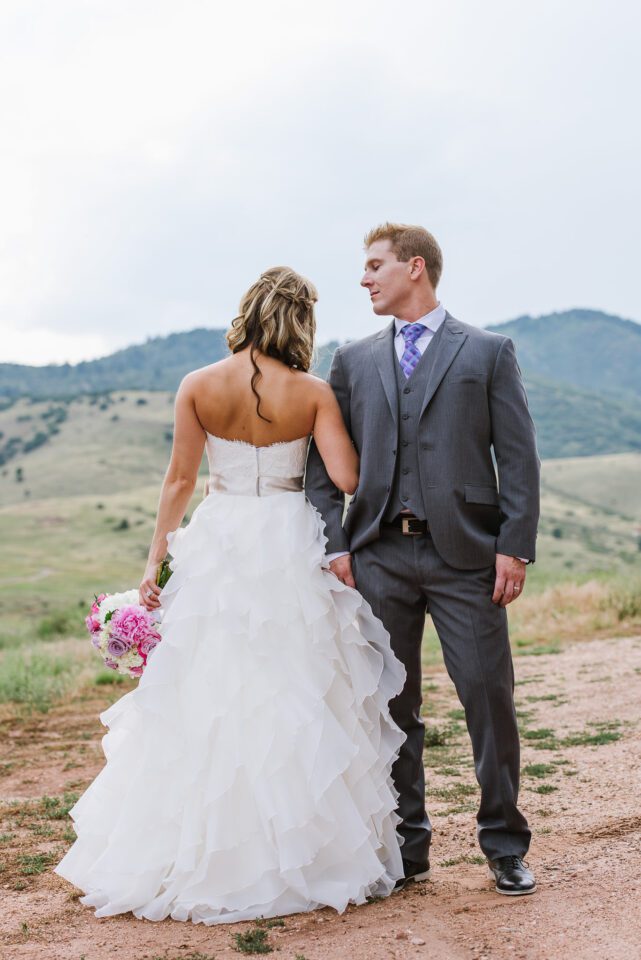 Speaking of memory cards, the D800 / D800E cameras had a nasty and annoying memory card write bug, where the memory access light would occasionally light up for no reason and the camera would freeze for 5-6 seconds. Although Nikon supposedly fixed this problem with a firmware update, my D800E continued to behave erratically with all memory cards, occasionally freezing up. I have shot over 5000 frames with the Nikon D810 and I am happy to report that the D810 does not seem to have this problem!