The Nikon D780 is a well-built camera with very impressive weatherproofing and a comfortable, though somewhat squarish, grip. I used it in harsh conditions including dust, rain, and dusty rain (in Jordan with a sandstorm cloud overhead). It functioned flawlessly the entire time.
Below, I've included my main takeaways from the design, handling, and other usability concerns on the D780.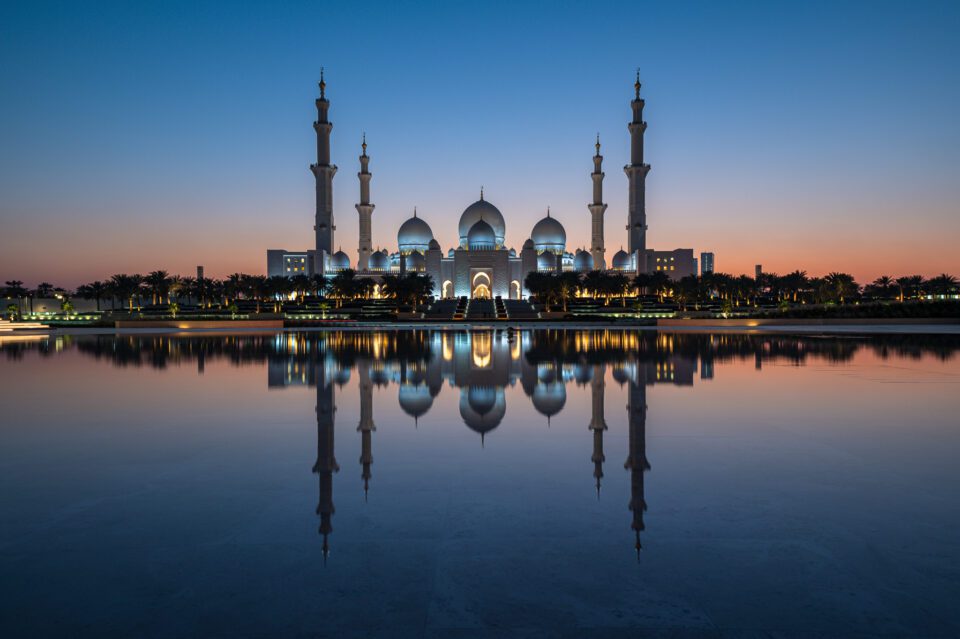 Nikon D780 Button Layout
Existing Nikon users will be instantly familiar with the D780's appearance and button layout. It looks and handles very similarly to previous Nikon DSLRs, with only minor changes.
Compared to the earlier Nikon D750, every change with the D780's button layout strikes me as an improvement, though there aren't many of them. Let's take a look at the back of both cameras: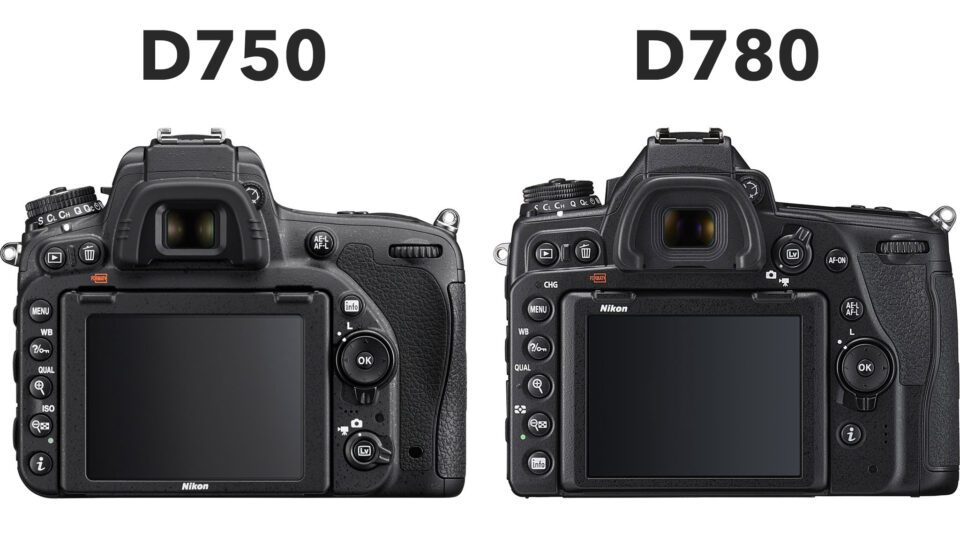 A few buttons have shifted places on the D780 The i and info buttons moved to opposite sides of the camera, while the live view toggle moved up to a more convenient spot. More interestingly, Nikon added a dedicated AF-On button (and shifted the AE-L / AF-L button down), so we no longer need to assign a custom button for this purpose.
That may seem like a small issue, but AF-On is one of the most useful features a high-end camera can have. We've written about it before in our article on back-button focusing. In short – if you disallow autofocus on the shutter release button and use AF-On instead, you'll get a higher ratio of well-focused photos because you are in control of when you reset focus.
The only missing button on the D780 that bothers me is the lack of a joystick to control autofocus. Though I understand why Nikon didn't add it to the D780 (both from a cost and a positioning perspective), I'd still like to see this option on as many future Nikon cameras as possible. The similarly priced Nikon Z6 already has a joystick, so Nikon is clearly open in some cases to adding one to cameras at this level.
Now let's take a look at the top of the D750 and D780: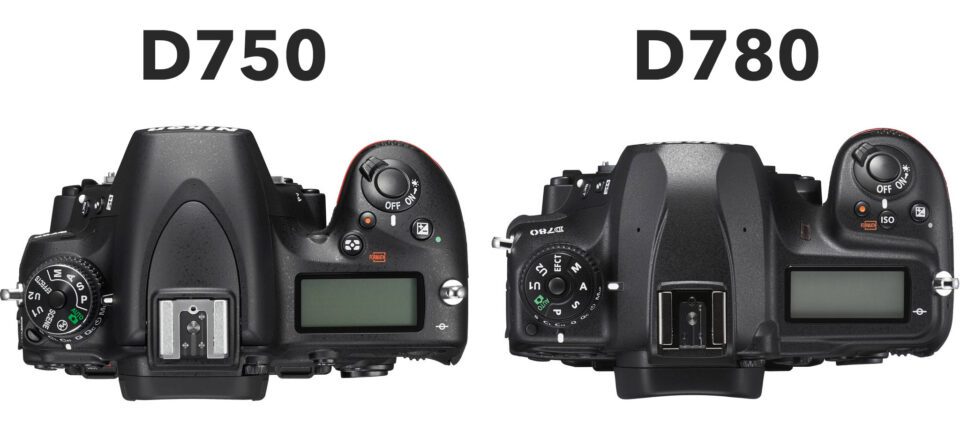 Again, the cameras are quite similar overall. The only big difference is that Nikon has replaced the metering button with the ISO button. (Note that it's a swap rather than an elimination of the metering button; you now adjust metering via the negative magnifying glass button on the back of the camera, exactly where ISO used to be.)
This is a welcome change, in my opinion, making the D780 easier to use one-handed. Most photographers change ISO far more often than metering, and it never made much sense to have the ISO button in such an obscure place on the D750.
However, if you're bothered by the less convenient metering location, you're still in luck – you can change the movie record button to function as a metering control using the D780's "f3" (Custom Controls) menu – though, of course, it doesn't work if your D780 is in movie mode. This is exactly the kludge we used in the past to put ISO in a more convenient spot :)
Overall, the D780 is arranged intelligently and with familiar notes that previous Nikon users will appreciate. It works well even for one-handed operation, aside from the AF mode button / switch that remains in a slightly uncomfortable spot on the front of the camera (near the lens release button). Nikon has once again delivered a comfortable and ergonomic DSLR to use.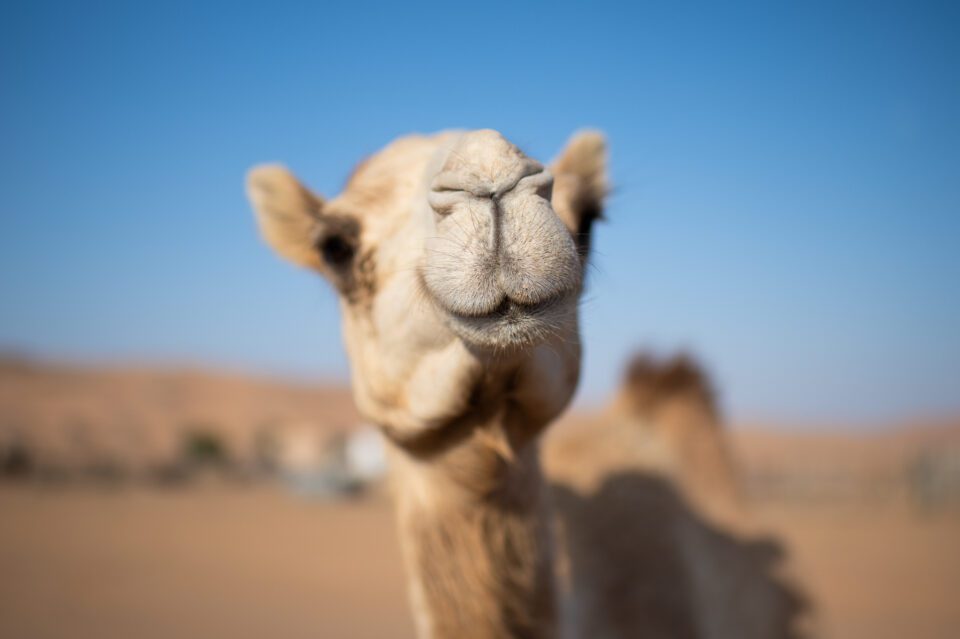 Live View Improvements
One of the important "hidden" benefits of the Nikon D780 is a significantly better live view user experience. I say hidden because Nikon's specifications only tell part of the story. In practice, the new features are substantial – faster focusing, more AF area modes, ultra-low light autofocus, and fully electronic shutter options, among others. This is an excellent camera for live view photography.
I'll cover more in the Focusing section of this review, but know for now that the D780 really is like a "DSLRified Z6" in its live view performance. Aside from one feature that the Z6 just added via a firmware update, pet eye-AF, the two cameras' features sets in live view are indistinguishable.
Compared to the previous D750, it really is no contest. The D780's live view has touchscreen capabilities, a higher-resolution LCD (1.23 million vs 2.36 million dots), and much better low-light AF – an impressive -6 EV compared to just -3 EV (standardized to an f/2 lens). Not to mention better autofocus operations in general.
Perhaps none of this is important to the way you shoot. After all, many photographers today who buy DSLRs do so because of the optical viewfinder, not live view. If you prefer shooting in live view, why not just get the Z6? At least, that's how the thinking goes.
But I think there is a fairly large audience of dual viewfinder/live view shooters, and all of the D780's improvements are still relevant to that group. The D780 is Nikon's best DSLR for live view at the moment, by a fairly wide margin.
It's great to see Nikon's mirrorless technology moving over to its DSLRs, not just the other way around.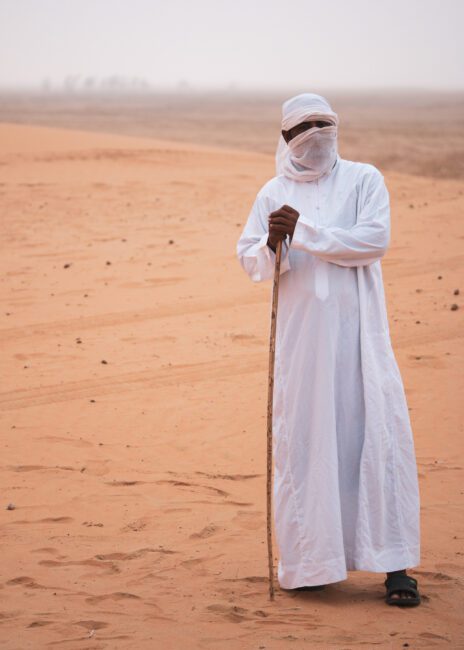 Battery Life
Like most DSLRs today, the Nikon D780 has an excellent battery life, rated to 2260 shots in single-frame release mode (tested to CIPA standards).
In fact, Nikon claims up to 4570 shots when using continuous release mode to take cycles of six images at a time. Though this is tested under Nikon's own idealized conditions rather than the CIPA standard, it is an impressive number of shots nonetheless.
In video mode, the D780 is CIPA rated for 95 minutes of shooting (though each clip can be no longer than 30 minutes, as usual). That battery life is actually a slight improvement over the Z6 and Z7, which are rated to 85 minutes of shooting in video mode.
Nikon has not provided specifications for the D780's battery life in live view, but the movie mode improvements are encouraging (given that video takes place entirely in live view). Although I personally noticed no difference side-by-side between the D780 and Z6 in live view battery life, it would not surprise me if CIPA testing reveals about a 10% improvement for the D780.
All of this is to say, the Nikon D780 takes forever to die. The 2260 shot rating compares favorably against the D750's 1230 shots, not to mention most of the D780's competitors from other companies (though the D780 does not have a built-in flash, which artificially inflates its battery numbers compared to cameras that do).
Keep in mind that you need to use the newer EN-EL 15a or EN-EL 15b battery variations if you want to get the maximum battery life, even though the D780 is compatible with the earlier EN-EL 15 (and various third-party batteries) as well.
Finally, although the D780 can charge over USB – a welcome addition – you need to have the EN-EL 15b version of the battery in order to do so.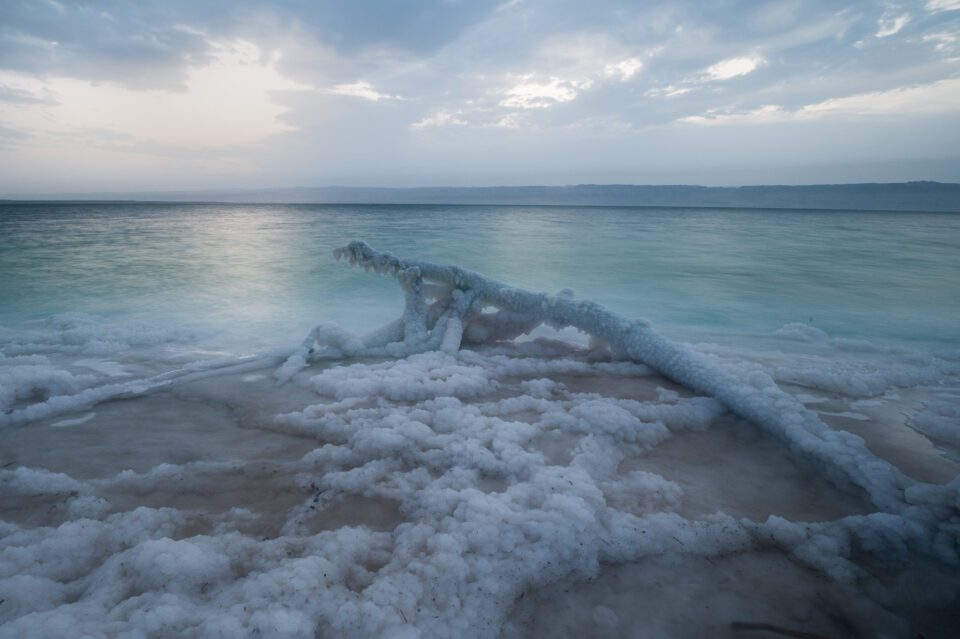 Menu and Customizations
The D780's menu setup will be familiar to any Nikon user. Aside from minor changes and new additions, it follows the same arrangement as the previous Nikon D750 and most other Nikon cameras.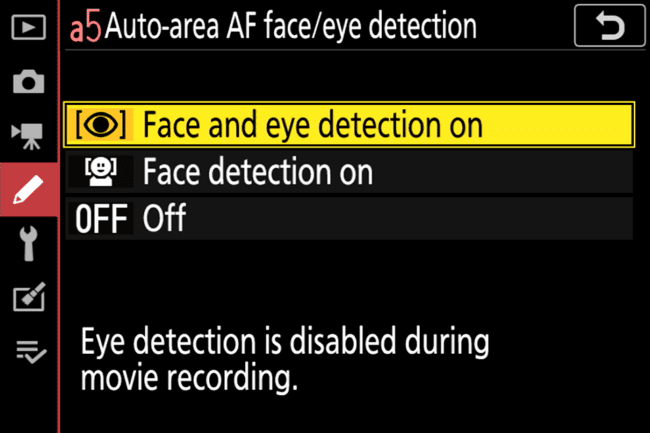 This also means the D780 has extensive customization options found under the Controls section of the Custom Settings Menu. There are two fully programmable buttons (the Fn and DoF Preview buttons on the front of the camera), as well as five others whose function can be changed significantly (AE-L / AF-L, bracketing button, AF-On, movie record, and center OK button). You can even set up to three different layouts for your i popup menu – one each for viewfinder, live view, and video shooting.
The Nikon D780 also has one of the best Auto ISO implementations of any brand. Not only can you set separate maximum ISO values for flash or natural light shooting, but you also have the option of an "auto" minimum shutter speed that changes based on your focal length (and can be customized to be more or less sensitive). Plus, since you can set one of your Fn buttons to pull up the top item in "My Menu," you can have one-click access to your Auto ISO settings at any time. This is extremely convenient for handheld photography in changing conditions!
Finally, the D780 has custom U1 and U2 modes on the Mode Dial, allowing you to save a wide range of default settings for switching quickly to different genres of photography. I tend to keep U1 ready for fast-action photography, while U2 stores my default settings for macro work with a flash. I do my usual travel and landscape photography in the regular aperture-priority and manual modes. However, the customizations you choose are entirely up to you. The D780 certainly has plenty of them.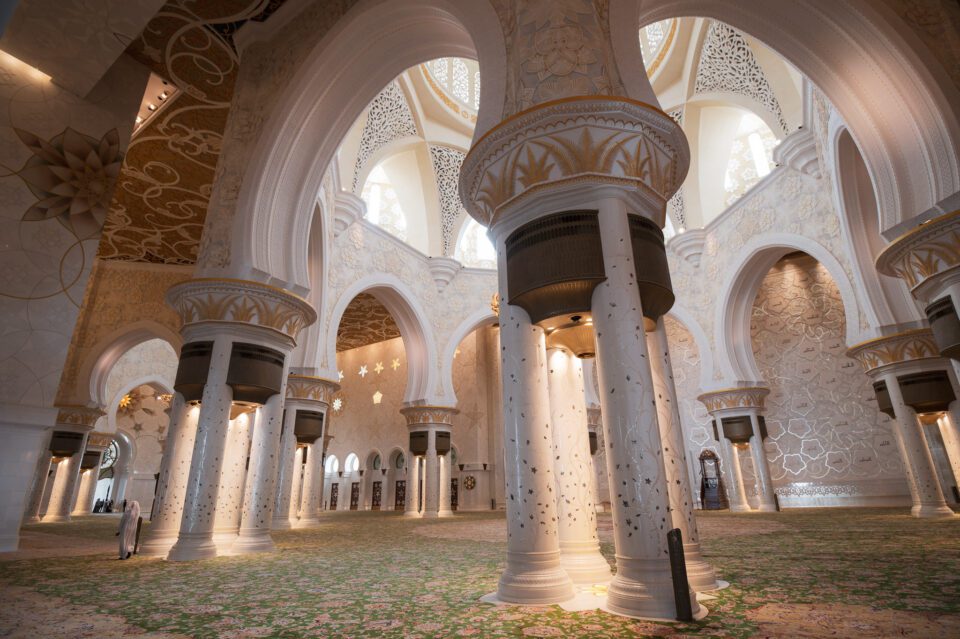 900 Second Shutter Speed
When I first looked at the D780's specifications, one of the most interesting things that stood out to me was the addition of extended shutter speeds up to 900 seconds. (In order to enable these shutter speeds, you need to turn on "Extended Shutter Speeds (M)" in the Shooting/Display menu.)
Although most new Nikon cameras have a "Time" exposure setting in manual mode, allowing essentially limitless shutter speeds, it comes with an important caveat. You need to manually press the shutter button once to start the exposure, and again to end it.
This was not a huge problem from the perspective of blurry photos – half a second of pressing the shutter button at the end is inconsequential in a five-minute exposure – but it was more difficult to use for timelapse or set-it-and-forget-it photography. It's a lot nicer to dial in 600 seconds of exposure than to press the shutter button once, set a timer on your phone for ten minutes, and jump back to your camera when the timer dings.
If you're wondering, the specific shutter speeds speeds available from 30 seconds onward are:
30 seconds
60 seconds
90 seconds
120 seconds
180 seconds
240 seconds
300 seconds
480 seconds
600 seconds
720 seconds
900 seconds
I put the full stops in bold. As you can see, this is a pretty weird grouping that ranges from full stop intervals (30 and 60 seconds) to roughly 1/3 stop intervals (480, 600, 720, and 900 seconds). I'm not quite sure why that is, but it's not really a huge bother, especially because you still have the "Time" mode available – as with previous Nikon cameras – if you need more precision.
You may be wondering how good the ultra-long shutter speeds look. Here's a quick comparison of hot pixels and thermal noise at 30 seconds versus 900 seconds. These are 100% crops: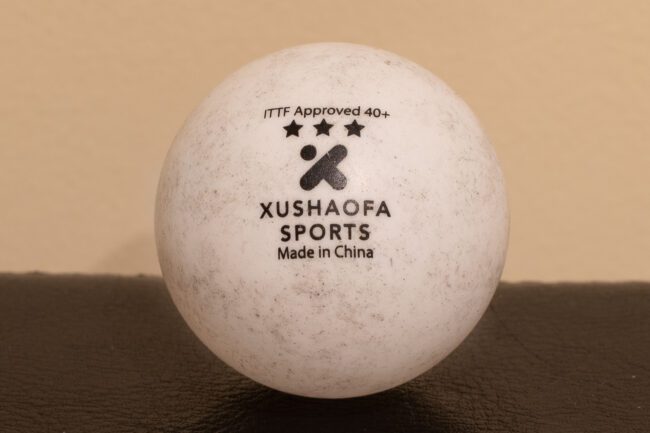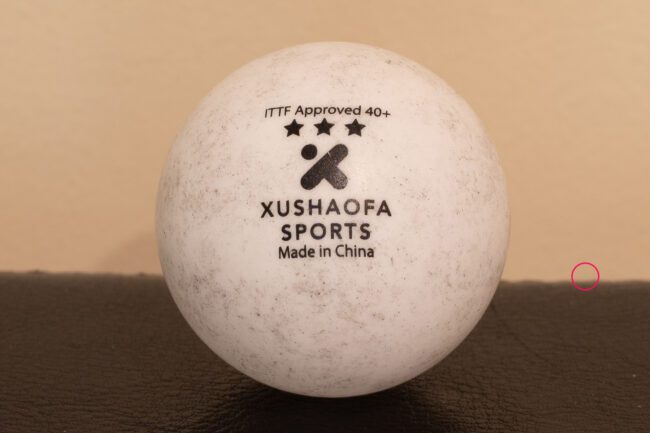 Do you see any differences? I only found one hot pixel in the 900 second image, which I circled above (though note that I exported these from Lightroom, which attempts to eliminate hot pixels automatically). I see no more noise at all on the second photo compared to the first, which is very impressive. Most of the time, you'd expect to see at least some thermal noise on a 15 minute exposure.
I do want to point out that the D780 doesn't have a built-in viewfinder shutter curtain to prevent light leaks during long exposures. At 120 seconds with an iPhone flashlight shining directly into the viewfinder, this is how the uncropped photos looked: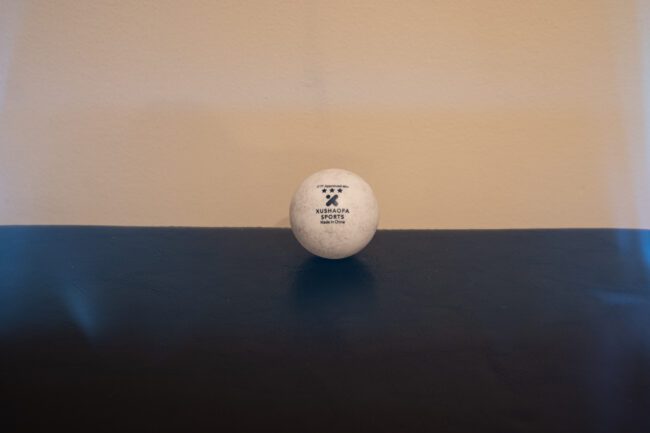 It may not seem like it, but this is actually a pretty good result. Clearly it isn't perfect, but again I'm literally shining a flashlight into the viewfinder, so perfection was hardly likely. It makes me wonder if Nikon did anything specific on the D780 to minimize light leaks, given that other cameras under less demanding circumstances look something like this: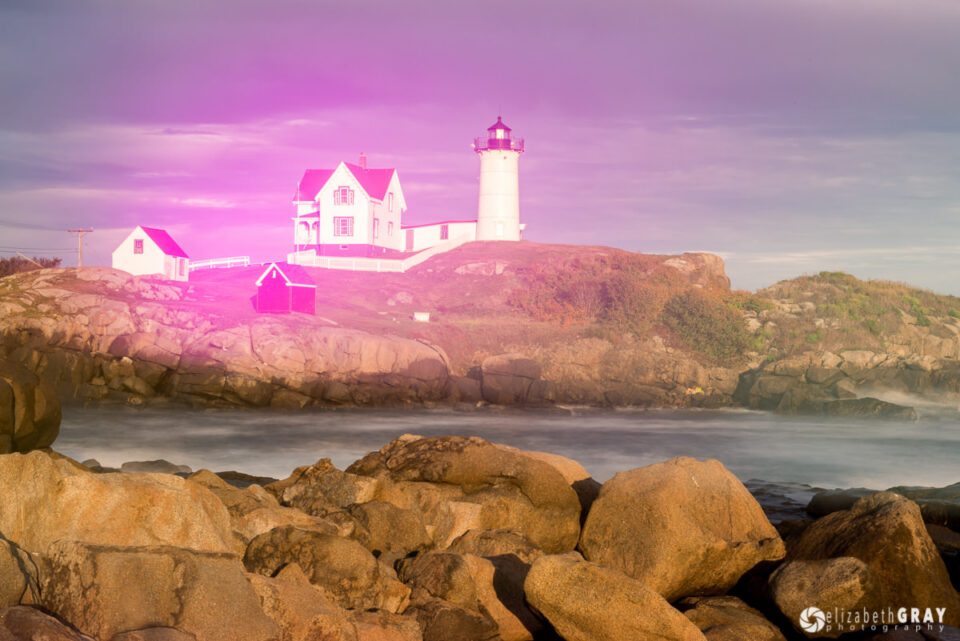 So, at the end of the day, there really is no reason not to enable the extended shutter speeds on the D780. You do need to be somewhat careful about light leaks if you're shooting during the day with a strong ND filter, but otherwise these shutter speeds work quite well – certainly nothing that would ruin a photo. Well done on Nikon's part.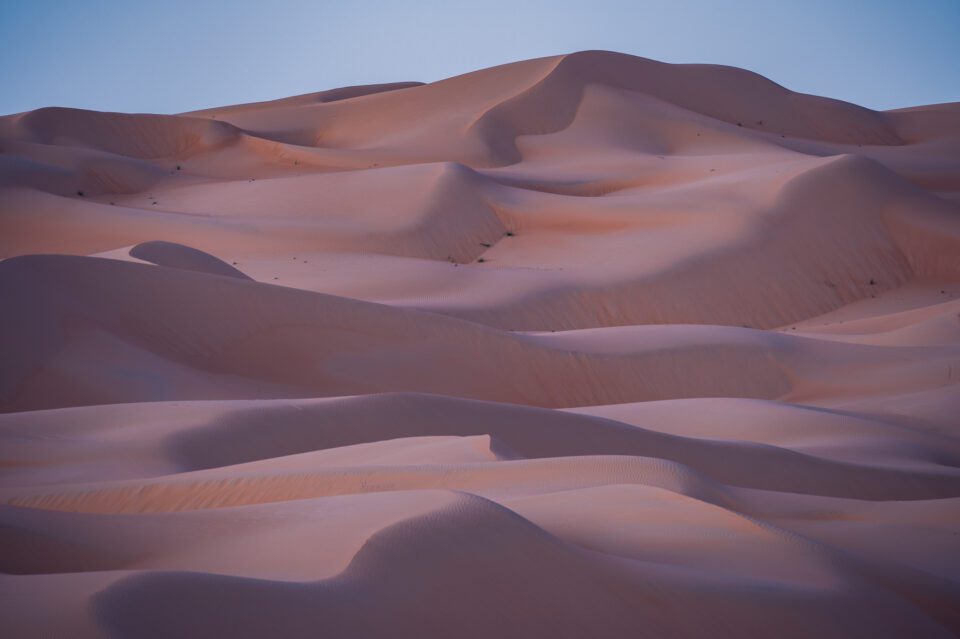 Buffer
One of the bigger under-the-hood improvements on the Nikon D780 is a significant buffer expansion compared to the D750. Part of this is due to the D780's ability to accept UHS-II SD cards, but Nikon's EXPEED 6 processor is also just faster in general than the previous versions.
Specifically, the Nikon D780 is rated to 68 frames when shooting 14-bit RAW photos, and 100 frames when shooting 12-bit RAW. This means that you are able to get almost 10 seconds of continuous shooting with the 7 FPS mechanical shutter, a very impressive result. And because the D780's 12 FPS mode in live view requires you to shoot at 12-bit RAW anyway, you'll still get about 8.3 seconds of continuous shooting despite the massive amount of data the camera is processing.
It's safe to say that this camera is a significant improvement over the D750 for action photography, then, given that the older camera only managed 15 shots with 14-bit lossless compressed RAW, and 25 shots in 12-bit lossless compressed.
Here's how the D780 stacks up against various other Nikon cameras in terms of buffer:
| DSLR | Image Type | File Size | Buffer |
| --- | --- | --- | --- |
| Nikon Z7 | NEF (RAW), Lossless compressed, 12-bit | 44.7 MB | 23 |
| Nikon Z6 | NEF (RAW), Lossless compressed, 12-bit | 22.5 MB | 35 |
| Nikon D850 | NEF (RAW), Lossless compressed, 12-bit | 41.5 MB | 170 |
| Nikon D810 | NEF (RAW), Lossless compressed, 12-bit | 31.9 MB | 47 |
| Nikon D800 / D800E | NEF (RAW), Lossless compressed, 12-bit | 32.4 MB | 21 |
| Nikon D750 | NEF (RAW), Lossless compressed, 12-bit | 21.0 MB | 25 |
| Nikon D780 | NEF (RAW), Lossless compressed, 12-bit | 21.7 MB | 100 |
| Nikon Z7 | NEF (RAW), Lossless compressed, 14-bit | 55.8 MB | 19 |
| Nikon Z6 | NEF (RAW), Lossless compressed, 14-bit | 28.2 MB | 43 |
| Nikon D850 | NEF (RAW), Lossless compressed, 14-bit | 51.5 MB | 51 |
| Nikon D810 | NEF (RAW), Lossless compressed, 14-bit | 40.7 MB | 28 |
| Nikon D800 / D800E | NEF (RAW), Lossless compressed, 14-bit | 41.3 MB | 17 |
| Nikon D750 | NEF (RAW), Lossless compressed, 14-bit | 26.9 MB | 15 |
| Nikon D780 | NEF (RAW), Lossless compressed, 14-bit | 27.7 MB | 68 |
| Nikon Z7 | NEF (RAW), Compressed, 12-bit | 40.7 MB | 23 |
| Nikon Z6 | NEF (RAW), Compressed, 12-bit | 20.4 MB | 37 |
| Nikon D850 | NEF (RAW), Compressed, 12-bit | 34.2 MB | 200 |
| Nikon D810 | NEF (RAW), Compressed, 12-bit | 29.2 MB | 58 |
| Nikon D800 / D800E | NEF (RAW), Compressed, 12-bit | 29.0 MB | 25 |
| Nikon D750 | NEF (RAW), Compressed, 12-bit | 19.2 MB | 33 |
| Nikon D780 | NEF (RAW), Compressed, 12-bit | 19.4 MB | 100 |
| Nikon Z7 | NEF (RAW), Compressed, 14-bit | 49.4 MB | 19 |
| Nikon Z6 | NEF (RAW), Compressed, 14-bit | 24.8 MB | 43 |
| Nikon D850 | NEF (RAW), Compressed, 14-bit | 43.8 MB | 74 |
| Nikon D810 | NEF (RAW), Compressed, 14-bit | 36.3 MB | 35 |
| Nikon D800 / D800E | NEF (RAW), Compressed, 14-bit | 35.9 MB | 20 |
| Nikon D750 | NEF (RAW), Compressed, 14-bit | 23.9 MB | 21 |
| Nikon D780 | NEF (RAW), Compressed, 14-bit | 24.1 MB | 100 |
| Nikon Z7 | JPEG Fine (Large) | 17.2 MB | 25 |
| Nikon Z6 | JPEG Fine (Large) | 9.4 MB | 44 |
| Nikon D850 | JPEG Fine (Large) | 22.0 MB | 200 |
| Nikon D810 | JPEG Fine (Large) | 18.1 MB | 100 |
| Nikon D800 / D800E | JPEG Fine (Large) | 16.3 MB | 100 |
| Nikon D750 | JPEG Fine (Large) | 12.6 MB | 100 |
| Nikon D780 | JPEG Fine (Large) | 9.8 MB | 100 |
As you can see, the D780's buffer is consistently better than all similar Nikon DSLRs aside from the D850, which is better in some cases. This means you have very little to worry about if you're shooting long bursts of photos on the D780 in hopes of capturing the right moment.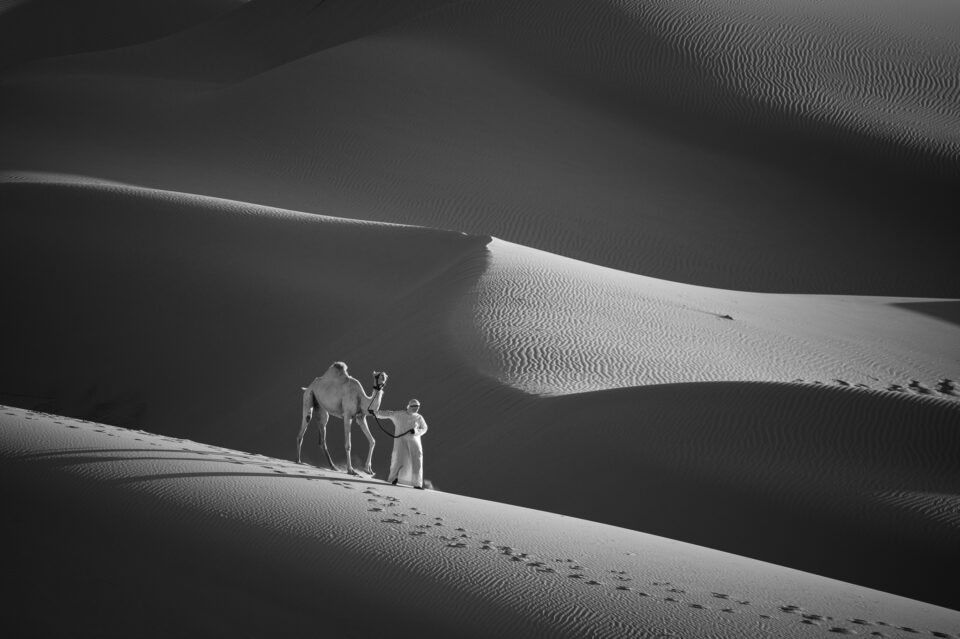 Missing Flash and Battery Grip Contacts
Two noteworthy missing features on the Nikon D780 are a built-in flash and battery grip contacts. (Less discussed but also missing is an AF assist beam light.)
If you want the ability to use an external battery grip with vertical controls, your only option at this point is to use the older D750 or jump up to the D810 / D850 line instead. There is still a possibility that Nikon will release a battery pack for the D780 that allows you to use more than one EN-EL 15b at a time – but without the battery grip contacts, such a pack wouldn't have any vertical controls of its own.
Although the percentage of Nikon D780 users who would have bought a vertical grip is fairly small, it's not an insubstantial number, and Nikon's decision likely affects professional photographers disproportionately more than hobbyists. That said, battery grips are still a specialty accessory. They add significant weight and bulk to a camera and tend to cost quite a bit of money, at least if you buy new (and don't go third-party). They certainly have an audience, but if you weren't considering getting one anyway, the lack of contacts on the D780 is of course irrelevant.
The other big missing feature, the built-in flash, is a bit more generalist. Even if you don't use the popup flash for lighting, it can still be helpful as a commander for off-camera flashes. On the D780, you need to use a separate commander instead, which increases the cost of your flash setup (though most working portrait photographers at this point probably already have the commanders they need). I wish Nikon had included one, but it doesn't seem to be the direction the company is going with most of its recent high-end camera releases.
Ultimately, although neither of these two missing features (nor the AF-assist lamp) are particularly big issues for most photographers, it still plays into the cost-cutting narrative that has followed Nikon's decisions over the past several years. I personally don't consider it a dealbreaker in this case, but if a vertical grip or built-in flash are important for your work, naturally the D780 would look like a more disappointing release.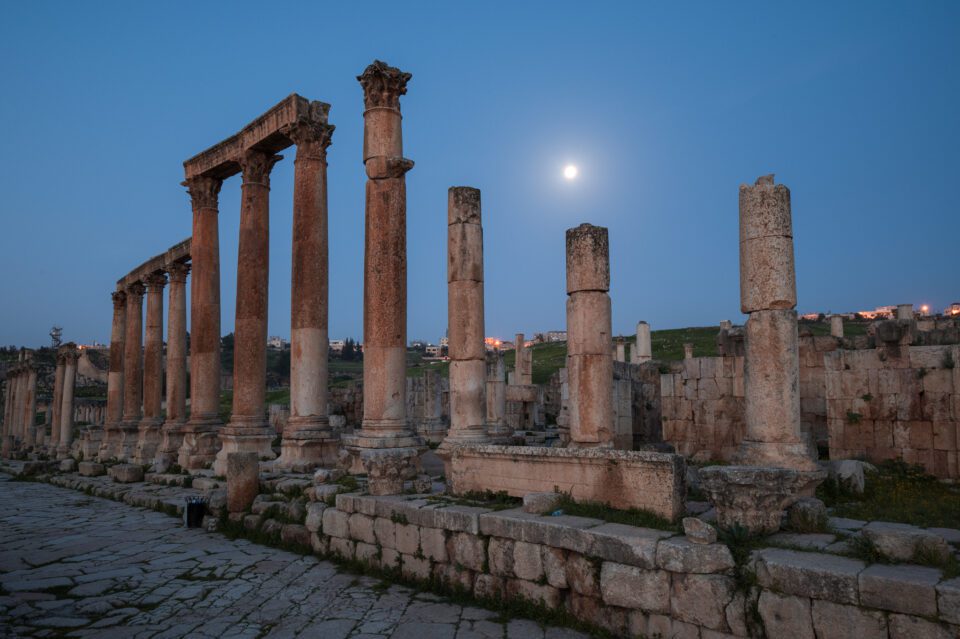 DSLR vs Mirrorless Concerns
It's inevitable that photographers will compare the Nikon D780 against the excellent lineup of new mirrorless cameras on the market, including from Nikon itself. DSLRs still have certain advantages, but it's also true that they are dwindling by the day (especially as autofocus and battery life performance continue to improve on mirrorless cameras).
The D780 is in a bit of an unusual position because it embraces so many mirrorless technologies, especially from the Nikon Z6. Its entire live view system is inherited almost exactly from the Z6, and the same goes for its video specifications and certain features like silent live view photography. However, the D780 still has the constraints and benefits of being a DSLR, which I'll mention briefly here.
First, as covered above, the D780's rated battery life of 2260 shots is excellent and in line with the best DSLRs of its class – though you need to shoot largely via the optical viewfinder if you want to get that many photos in practice.
Second, the optical viewfinder on the D780 in general is large and bright, very different (though not inherently better) than the sensor-readout electronic viewfinders on mirrorless cameras. Its phase-detect viewfinder autofocus system is excellent, as covered on the next page of this review, but the autofocus points are constrained to the center of the frame in a way that is not true on today's mirrorless cameras (or the D780's own live view interface).
Third, though it is lighter than most full-frame DSLRs, the Nikon D780 is still a large and heavy camera by mirrorless standards. It also has, in general, slightly bigger and heavier lenses than mirrorless equivalents. Some photographers consider this a positive; the substantial grip and well-spaced-out buttons are a more comfortable layout for many, and the weight differences are not large enough to be an issue. But if you do a lot of travel or spend all day shooting handheld, the smaller form factor of mirrorless can look very tempting.
And, like most (though not all) DSLRs, the Nikon D780 lacks the useful feature of IBIS that is found on many mirrorless cameras today. It is not a dealbreaker by any means, especially given the number of F-mount lenses with built-in vibration reduction, but it is still a useful feature that you give up by going the Nikon DSLR route.
Finally, at least in the D780's case, the huge lineup of native F-mount lenses may be enough to sway you toward a DSLR even if you are tempted by the benefits of mirrorless. I'll cover more about this later, but especially if you have a lot of existing F-mount glass, you already may have ruled out mirrorless entirely (at least for now).
On the next page of this review, we'll cover the Nikon D780's focusing performance, both live view and viewfinder: