This camera works. That was my thought after using the Nikon D7500 for two days of sub-freezing photography in Rocky Mountain National Park – only taking breaks from the cold while driving from one location to the next – in conditions that are the very definition of a field review. We've now been testing the D7500 at Photography Life for several weeks, but the 48 hours of intense shooting at Rocky Mountain solidified things. This DSLR packs a serious punch, and it is reminiscent in many ways of Nikon's higher-end options, both full-frame and crop sensor. Not everything about the D7500 is perfect, but Nikon got a lot of things right, as you'll see below.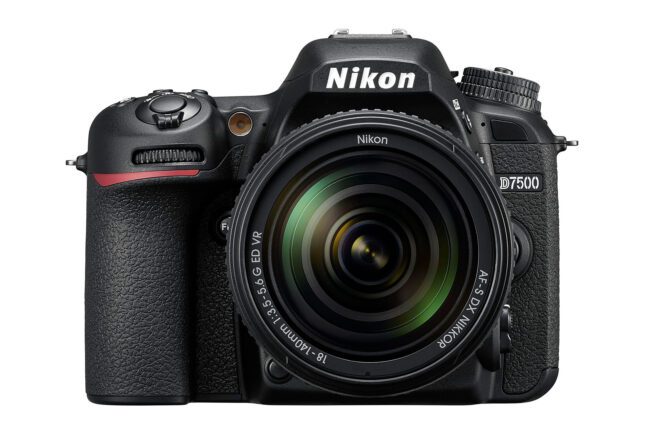 Overview
The D7500 is the fourth camera in Nikon's D7X00 series. The first, the D7000, was released in September 2010, which means this lineup is nearly eight years old. In fact, it stretches back more than that; some earlier cameras such as the Nikon D80 and D90 were targeted at the same audience. This makes the D7500 the most recent entry in one of Nikon's oldest digital camera lines.
In that time, a lot has changed. The original D7000 – which was my main camera for a few years – still holds up surprisingly well by modern standards, although it does show its age in a few places. Specifically, it's a couple of generations behind in things like sensor performance, autofocus quality, and video features, as well as more modern amenities. (Touch screen, anyone?)
I would also argue that Nikon has shifted its marketing goal for the D7X00 series to focus more on sports and wildlife photography in recent years. The D7500 has 20.9 megapixels, which is less resolution than two of its predecessors, the D7100 and D7200. It also has the fastest frame rate and largest buffer of all the D7X00 models, as well as the most autofocus options.
Of course, 21 megapixels should still be more than enough for landscape photography or other detail-oriented needs, at least for most photographers. It's not as if this camera is only meant for action photography – but Nikon's specification changes do signal a shift in that direction.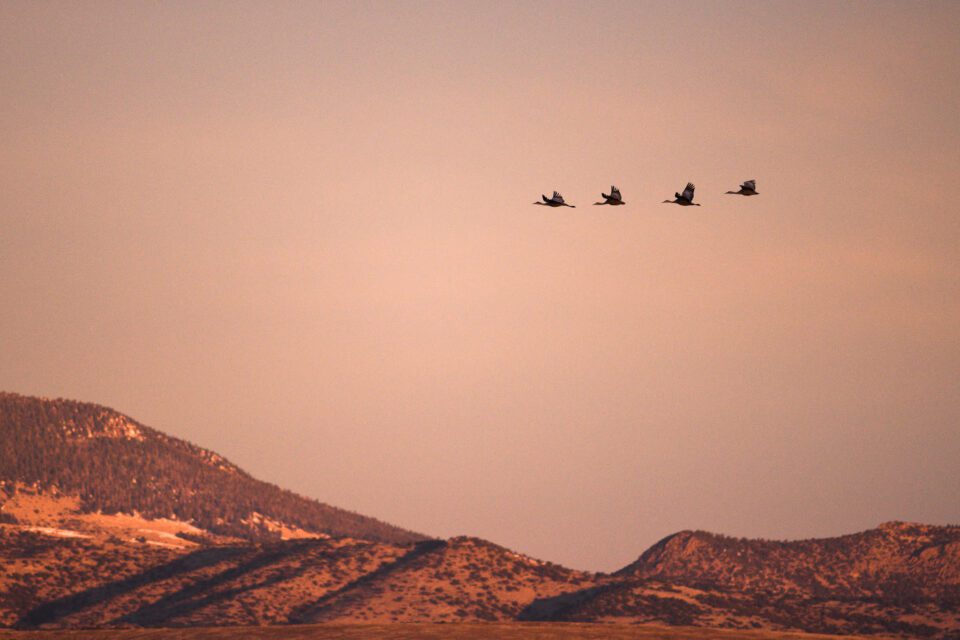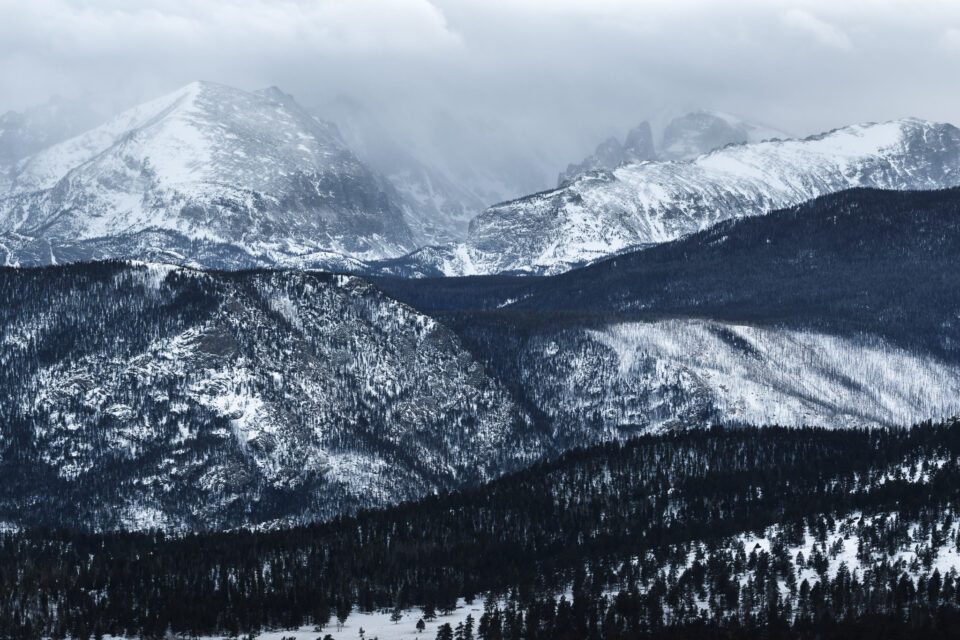 Nikon D7500 Specifications
Here is a list of the main features and specifications of the Nikon D7500:
| Camera Feature | Nikon D7500 |
| --- | --- |
| Sensor Resolution in Pixels | 20.9 Million |
| Sensor Type | CMOS |
| Sensor Size | 23.5×15.6mm |
| Sensor Pixel Size | 4.22µ |
| Low Pass Filter | No |
| Sensor Dust Reduction | Yes |
| Image Size | 5,568 x 3,712 |
| Image Processor | EXPEED 5 |
| Viewfinder Type | Pentaprism |
| Viewfinder Coverage | 100% |
| Viewfinder Magnification | 0.94x |
| Built-in Flash | Yes, with flash commander mode |
| Nikon CLS Radio Flash Control | Yes |
| Storage Media | 1x SD |
| Memory Card Support | UHS-I only |
| Continuous Shooting Speed | 8 FPS |
| Buffer Size (RAW, 14-bit Lossless Compressed) | 50 |
| Max Shutter Speed | 1/8000 to 30 sec |
| Shutter Durability | 150,000 cycles |
| Exposure Metering Sensor | 180,000-pixel RGB sensor 3D Color Matrix Metering III |
| Base ISO | ISO 100 |
| Native ISO Sensitivity | ISO 100-51,200 |
| Boosted ISO Sensitivity | ISO 102,400-1,640,000 |
| Autofocus System | Advanced Multi-CAM 3500DX II |
| Focus Points | 51-point, 15 cross-type AF system |
| AF Detection | Up to f/8 |
| AF Detection Range | -3 to +19 EV |
| Auto AF Fine-Tune | Yes |
| Group AF Mode | Yes |
| Face Detection | Yes |
| Flicker Detection | Yes |
| Exposure Bracketing | 9 frames in steps of 1/3 or 1/2 EV |
| Video Output | MOV, H.264/MPEG-4 |
| Video Maximum Resolution | 3,840×2160 (4K) up to 30 fps |
| Video Recording Crop (in 35mm Equivalent) | 2.25x for 4K recordings |
| Number of intervals in Time-lapse | Up to 9,999 |
| 4K Time-lapse Recording | Yes |
| LCD Size | 3.2″ diagonal TFT-LCD |
| LCD Resolution | 922,000 dots |
| Tilting LCD | Yes |
| Touchscreen LCD | Yes |
| Built-in GPS | No |
| Built-in Bluetooth | Yes |
| Built-in Wi-Fi / NFC | Built-in, no NFC |
| Battery Grip Accessory Option | No |
| Battery | EN-EL15a Lithium-ion Battery |
| Battery Life | 950 shots (CIPA) |
| Battery Charger | MH-25a Quick Charger |
| Weather Sealed Body | Yes |
| USB Version | 2.0 |
| Weight (Body Only) | 640g |
| Dimensions | 135.5 × 104 × 72.5mm |
| Price (at launch) | $1,247 |
| Price (current) | Check Current Price |
Ergonomics
When you're reading a camera review and thinking about things abstractly, it isn't always easy to remember the most important parts about a piece of equipment. It's not specifications or even image quality. It's ease of use. If your camera is frustrating to use, gets in the way, and slows you down, it can prevent you from capturing the photo you have in mind. (Our 4×5 film users are already planning their comments; so, I'll say, yes, there are exceptions.)
But when you're out taking pictures in wicked gusts of wind and sub-zero cold and taking off one glove means you lose your hand, ergonomics will be at the top of your mind – only behind the thought of a warm cup of cocoa, or warm absolutely anything. Chase Jarvis says that the best camera is the one you have with you; for me, the best camera is the one you forget you're using.
The D7500 has the right buttons and an impressive number of them, and that's a large part of what makes it work. The buttons also feel good, which sounds weird, but it's true. They don't make plasticky clicks like on the Canon 80D, and it's easy to know when you've actually pushed one. You'd need to hold the D7500 side-by-side against its competitors to know what I'm saying, but this is a bigger deal than it seems on paper.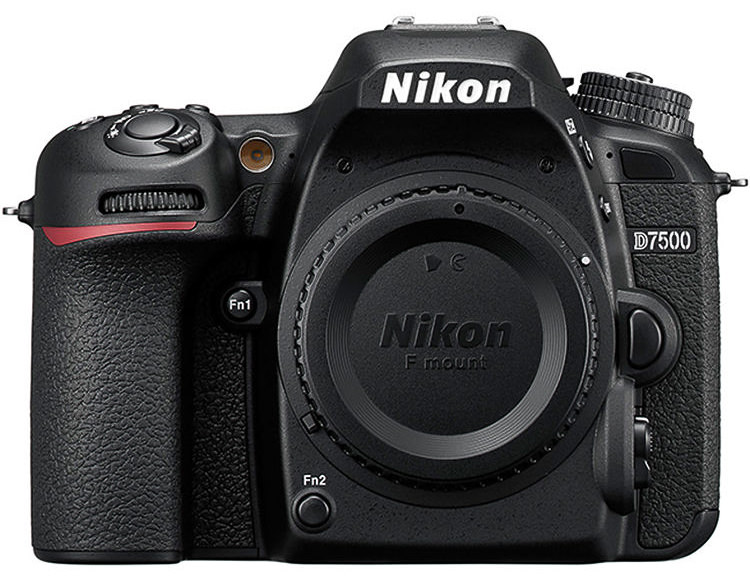 Some of the "small" ergonomic and menu-related touches on the D7500 are also pretty awesome. If you want to switch between Auto ISO and Manual ISO, you just hold down the ISO button and turn the sub-dial. The two Custom Function buttons are also great, letting you program any of a huge array of tasks to a one-touch location. You can even make one of the buttons open the top item in your "My Menu," which you can completely customize. That drastically increases the number of controls directly at your fingertips.
Sure, this is all standard high-end Nikon fare, but that doesn't take away from the fact that it works so well, and it is a big differentiator from other cameras on the market at this price range. Nearly everything about the D7500 can be changed from its default, and there's almost no setting that requires a deep dive into the menu to fix. (Because of the two Custom Function buttons and the flexibility of My Menu, it doesn't take more than four clicks to access any setting I use on a daily basis.)
The D7500 also has very useful custom U1 and U2 modes. These options let you save your settings – including camera mode and exact aperture/shutter speed/ISO values – to a single spot on the main Mode Dial. It's quite a nice feature, and definitely better than the limited menu banks on Nikon's higher-end cameras. I use U1 for my macro photography settings (which even saves all my flash information!) and U2 for my typical landscape settings.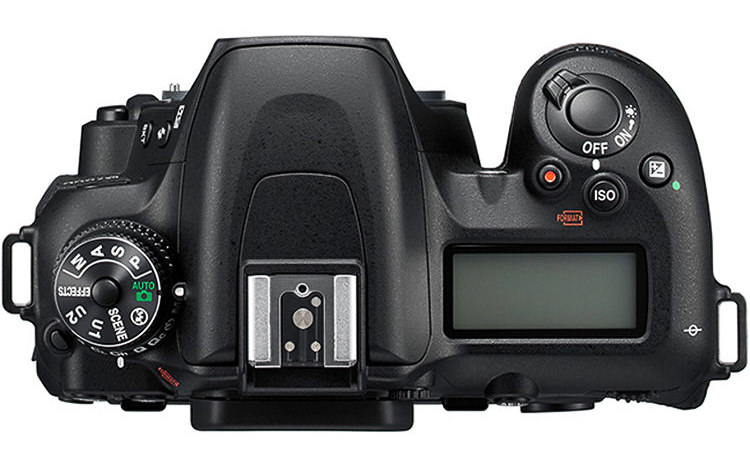 I prefer U1 and U2 rather than just switching to aperture-priority or manual on the Mode Dial, mainly because I know they'll always be constant. It's a great reset point, and it eliminates many of the ways that you can mess up something for a series of several hundred shots and only realize it later. My one wish is that the "EFFECTS" setting on the mode dial was in a different spot since I do sometimes need to jump between U1/U2 and the standard PASM modes, and it's an odd break in between.
Also, and if Nikon could eliminate the locking mechanism on the mode dial, that would be stellar. In order to switch from one PASM mode to another, you need to press the button in the center of the dial and rotate it simultaneously. I'm sure this does cut down on the number of accidental mode dial rotations, which Nikon says was a problem for some users, but it also makes things harder to operate in the cold. Actually, that was the one setting I found hardest to change with my gloves on. Seriously.
And that brings me to another point where I will congratulate the Nikon D7500: operating with gloves. Unlike a certain Canon camera (again, the 80D), you can select nearly everything by pressing the right-hand arrow on the Direction Pad. You don't need to hit the center "OK" button to make a selection. Big deal, right? Actually, yes. When you're wearing three layers of gloves, and you would be wearing a fourth if you could find the darn things, you simply can't press the OK button without smushing the entire Direction Pad at the same time. With the D7500, you don't need to; pressing the right-hand arrow will select what you wanted, and that's so much easier to do.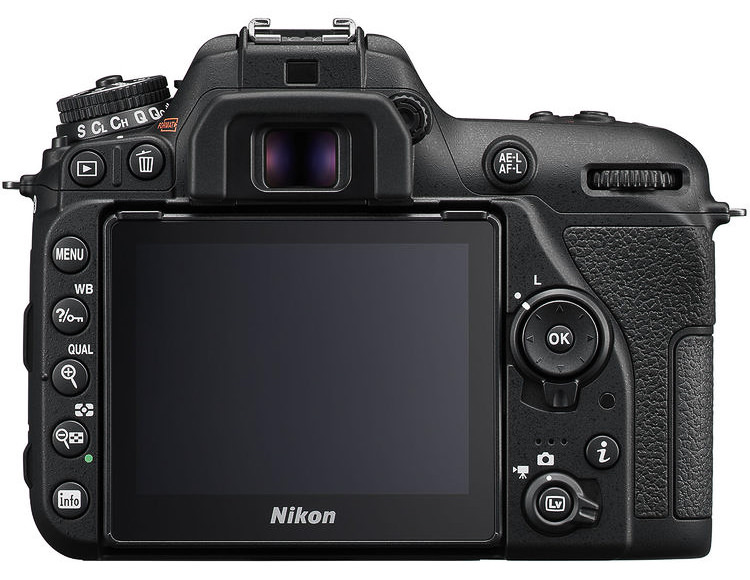 Even if you're not taking pictures in temperatures where you shouldn't be taking pictures, the best cameras have easy controls with room for user imprecision. In other words, those giant plastic Hello Kitty cameras are doing things right; cameras should have buttons that require as little time and effort as possible to reach. It might not matter every time you take a photo, but if you're fighting milliseconds to capture a sudden wildlife appearance or a moment at a wedding, you don't have room for error. This is one spot where the D7500 works very well.
Build Quality
What about build quality? Nikon managed to make the D7500 lighter than its predecessors, in part by using a carbon fiber (rather than magnesium) frame. Some will argue this is good, and some will decry the move away from a solid metal body as another way in which the older cameras are better than the new one. Personally, I like that the carbon fiber doesn't sap away heat as much as metal, and I certainly appreciate the weight savings, although it does come with an added risk of cracking if dropped (rather than denting).
As for weather sealing, Nikon claims that the D7500 is upgraded with top-of-the-line dust and water resistance. This lineup of cameras is already excellent in bad weather, including in rainy and cold conditions, so the broad answer is that it will do just fine in essentially any conditions you find. Some people may point to the tilt screen as evidence that this camera is not as weatherproof as others on the market. However, this isn't a big deal in practice. There are very few conditions that will damage a camera with a tilt screen while sparing the non-tilt variety.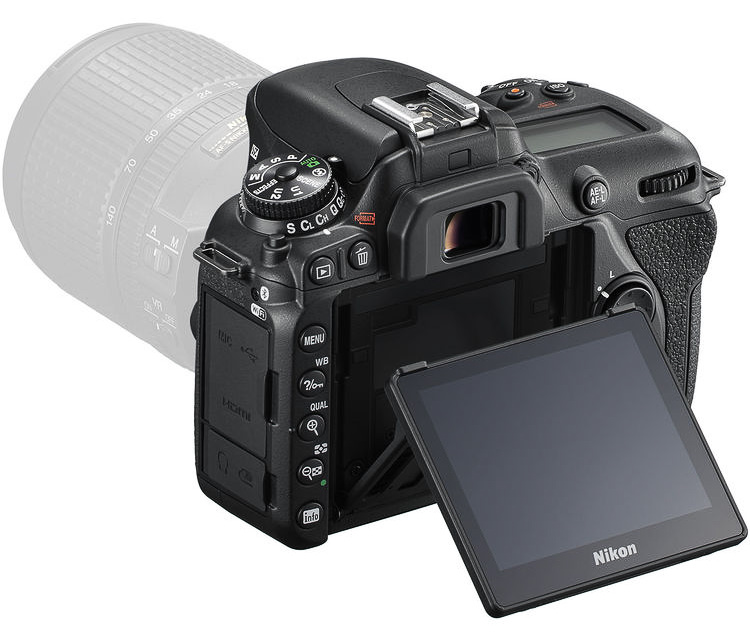 Other Handling Notes
That mostly covers things, but there are a few other quick things I noticed, good and bad:
The D7500 has a dedicated ISO button in a great spot, which can't even be said of the D800 or D810. For those cameras, you need to program the Movie Record button for this purpose.
I don't like touchscreens on cameras because I always end up shooting Small JPEG Basics after my nose touches the screen (yes, even when the screen is supposed to detect when you're looking through the viewfinder). I turn it off, but if you like them, Canon's newest touchscreen is a bit smoother and more responsive than Nikon's. They're both still good, though.
You can't see in the menu exactly how many Gigabytes are still free on your memory card, and it's usually quite wrong about how many photos you have left (although at least it underestimates things). Canon is better in that regard.
The D7500's grip is pretty excellent. It's deeper than most camera grips, including its main competitors, and it has added indentions that make it less likely to fall out of your hands. This is especially good for those of us who *definitely always* use a camera strap, especially when their camera is a loaner intended for review.
The Custom Function 1 button ("Fn1") weirdly cuts into that grip at the top in a way that almost negates the point above, but not quite; the D7500's grip is still quite good overall.
The tilt screen on the D7500 can't do a backflip, unlike the Nikon D5600 and Canon's competing DSLRs. That is only frustrating in a limited set of circumstances, mainly selfies, but the wider range of motion is still preferable. Some people will say that the D7500's design is more durable or weather resistant. If that's your perspective, that works out well, although I consider both to be fine.
Adjusting the aperture dial in live view does indeed change your aperture; you don't need to switch in and out of live view to see the changes you made, or take a picture first. For someone who uses the rear LCD pretty often, this is very useful, and it's not something all cameras will do.
The D7500 doesn't have an Ai-S lens ring, so you can't use metering with some of Nikon's older manual focus lenses with it.
It also doesn't have support for UHS-II memory cards, which are faster than UHS-I, but are expensive enough that most people don't have them.
Battery life is good. Even in the coldest conditions, the battery on the D7500 lasted for a couple of hours, and that's saying something; my iPhone shut down after less than a minute exposed. (Ok, maybe that's not saying much. Apple.)
Overall: The build quality, handling, and ergonomics of the D7500 are top-notch. To me, this is a major reason why someone should buy this camera rather than a competing Canon DSLR or a more entry-level Nikon camera. Every DSLR and mirrorless camera at this price today has a sensor that is more than capable of producing huge, sharp prints, assuming your technique is right. To pick the best one for you, it's more important to focus on things like ergonomics, build quality, and ease of use. Those are all areas where the D7500 excels.
Next up: Autofocus. If Nikon wants this camera to work for sports and action photos, they need to get this one right. Did they?