The Nikon D7000 is a mid-tier DSLR with a high-resolution 16.2 MP DX-format CMOS sensor and a powerful EXPEED 2 processor at its heart. I had a chance to test out several copies of the D7000 over a period of 3+ months. Due to my busy schedule and very high demand on the camera, I was not able to obtain a copy earlier to test. I actually thought it was a good thing to wait because I did not want to get one from the initial production (which seemed to be rushed, resulting in lots of bad samples out there).
Ever since the Nikon D7000 was released, I have been getting many questions from current and potential buyers, asking about back-focus issues, overexposed images, bad video quality, autofocus problems, image quality at low and high ISOs and hot pixels. For this review, I made a note to myself to test the camera against each of the listed potential problems and report on my findings.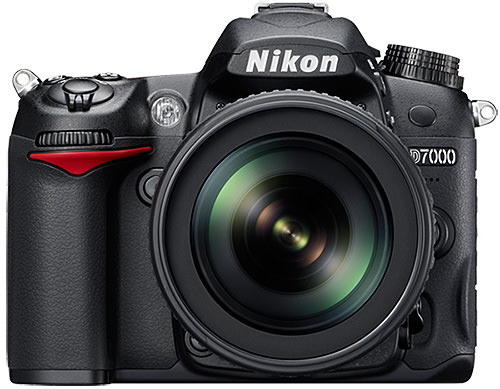 Note that the D7000 is now discontinued, and the newest camera in this lineup, as of September 2018, is the Nikon D7500.
Camera Construction and Handling
In terms of construction, the Nikon D7000 sits between the Nikon D90 (all plastic) and the Nikon D300 (all magnesium alloy) – the top and the rear of the camera is made of magnesium alloy material, while the front and the bottom parts are plastic. Nikon wanted to make the camera tough without adding too much weight, which is why only the most used part of the camera got the extra protection. And it was certainly a good decision, because the D7000 is only 70 grams (2.5 ounces) heavier than the D90. Here is an illustration of the D7000 frame (front and back):
In terms of handling, the D7000 balances and fits nicely on hands, very similar to the Nikon D90. If you are planning to use the camera with big lenses like Nikon 24-70mm f/2.8G, then I would recommend adding the new MB-D11 battery grip for additional balance. Speaking of which, the new EN-EL15 battery and the MB-D11 are not something I am thrilled about. I understand that the new EN-EL15 is better, lighter, more compact and more powerful than the EN-EL3e, but then it means that not only I cannot share batteries with my D700, but also I have to carry an extra charger as well. Add the new MB-D11 and now I have to carry two different camera grips on top of that. So if you already own the Nikon D300 or the Nikon D700 and you are looking at the D7000 as a backup body, keep all this in mind. I personally would not buy a D7000 for this reason alone. Unless the upcoming Nikon D400/D800 camera bodies are also going to use the same battery and grip, this is not a smart move by Nikon. On the positive side, I like the new battery safety holder on the D7000 body, which helps prevent the battery from dropping on the ground when the battery door is opened. I'm sure Nikon will add this holder going forward to other Nikon DSLRs.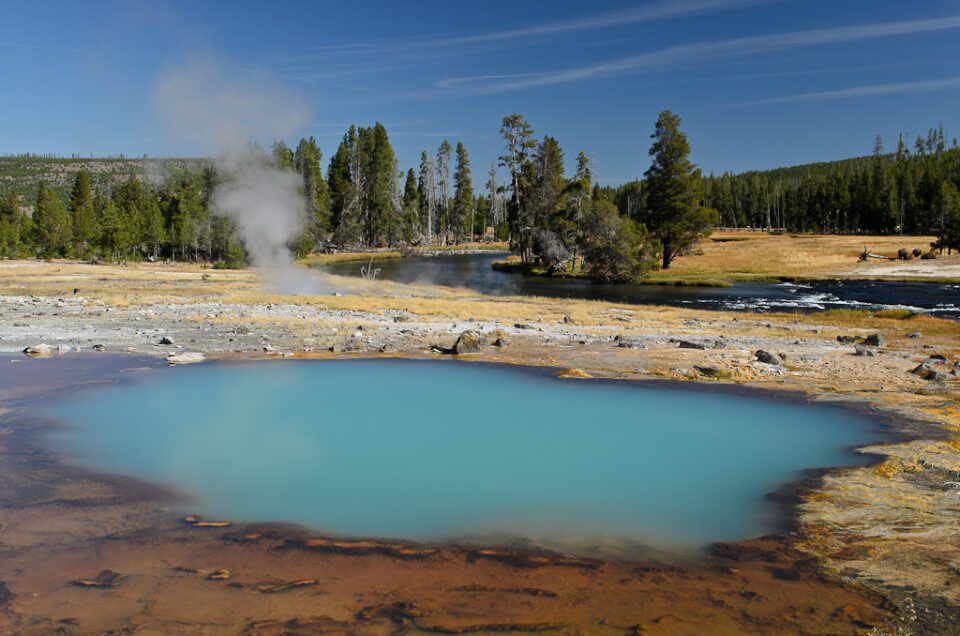 The exterior of the camera is completely redesigned and although you can see quite a few similarities with the Nikon D90, there are some newly introduced changes that are not present on any other Nikon DSLRs. The most notable change is the two-step/dual top mode dial that allows the photographer to not only set different camera modes but also control shutter release modes. Nikon simply took the bottom part of the left top dial from the D300s/D700 and the mode dial from D90 and stacked them together.
I personally liked this new "dual dial", because it gives plenty of control over how the camera functions in one place, without having to go through the camera menu or other additional buttons. On the other hand, I did manage to accidentally change the camera mode a few times when I was shooting – I wish Nikon had made the top dial a little more stiff to minimize such accidents. Another welcomed button change is the way Liveview is triggered. Instead of simply pressing an "Lv" button like on the D90 or D300s, now there is a Live View lever with a red recording button in the middle. I'm sure those of us who shoot video will really welcome this change and I hope Nikon will use the same switch on the upcoming Nikon DSLRs.
The AE-L/AF-L button is placed similarly as on the D90 – further away from the rear rotating dial. I wish it was closer or there was a dedicated AF-ON button like on the pro-level bodies because I usually move the focusing action from the camera shutter to a dedicated button (for focusing and recomposing shots). Lastly, the focus switch located on the front left side of the D7000 has also been redesigned – there is now a button in the middle of the switch that allows changing autofocus modes – also a welcomed change that gives faster and simpler control to photographers. The Nikon D7000 also comes with two SD card slots, and you can select how you want to store data on those two card slots, just like on the pro-level bodies. Overall, I am very pleased with how the D7000 is designed.
As for weather and dust protection, Nikon says that the D7000 is sealed to withstand tough weather and dusty environments. I did not have a chance to test it in a dusty environment, but I did take it with me to shoot in very cold temperatures below zero. The camera functioned very well without any problems, but the battery did not last very long, which is normal, because batteries do drain fast in very cold temperatures.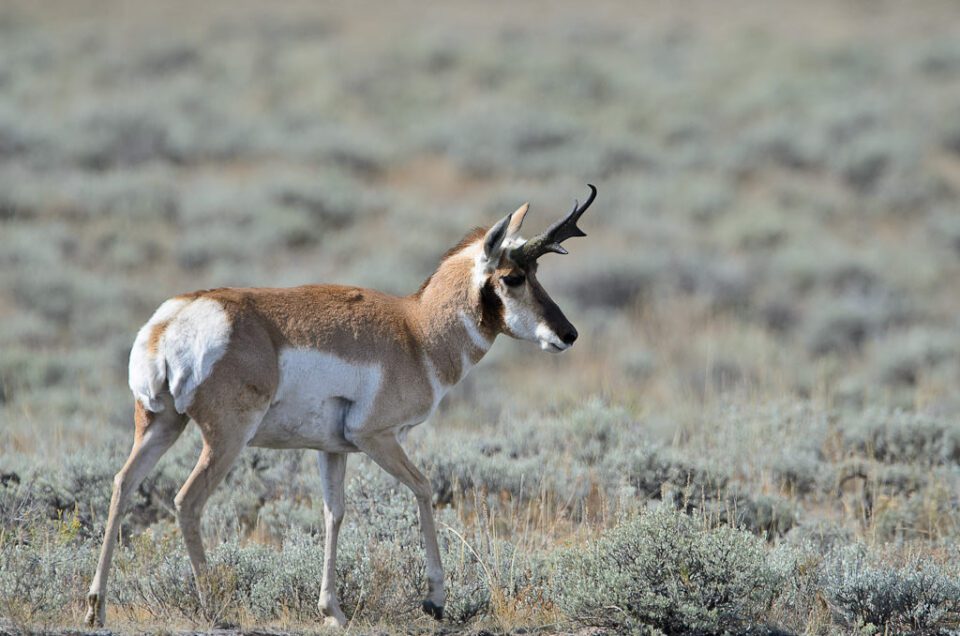 Nikon D7000 Specifications
Sensor: 16.2 MP DX-format CMOS
Continuous Shooting Speed: 6 FPS
Metering Sensor: 2,016-pixel RGB (3D Color Matrix) sensor
Pentaprism: Optical Viewfinder with approx. 100% frame coverage and approx. 0.94x magnification
Storage: Dual SD Card Slots with SD, SDHC and SDXC memory card compatibility
Flash: Built-in Speedlight flash with i-TTL and Wireless Commander support
Battery Grip: Optional MB-D11 multi-power pack
Picture Controls: Standard, Neutral, Vivid, Monochrome, Portrait and Landscape
Virtual Horizon Graphic Indicator: Yes
Video: Full 1080p HD Movie capability with Full Time Autofocus and external stereo microphone jack (up to 20 minutes of recording time)
ISO Sensitivity: 100 to 6400, expandable to 25,600 (Hi2)
AF: 39 point AF System with nine center cross-type sensors
Construction: Magnesium-alloy top/rear covers and weather and dust sealing
Shutter Durability: 150,000 cycle-rated shutter system
LCD: 3″ 921,000-dot Super-Density LCD Monitor with 170 degree viewing
Battery: EN-EL15 (850+ shots)
Built-in HDMI Connection: Yes
Scene Modes: Portrait, Landscape, Child, Sports, Close-up or Night Portrait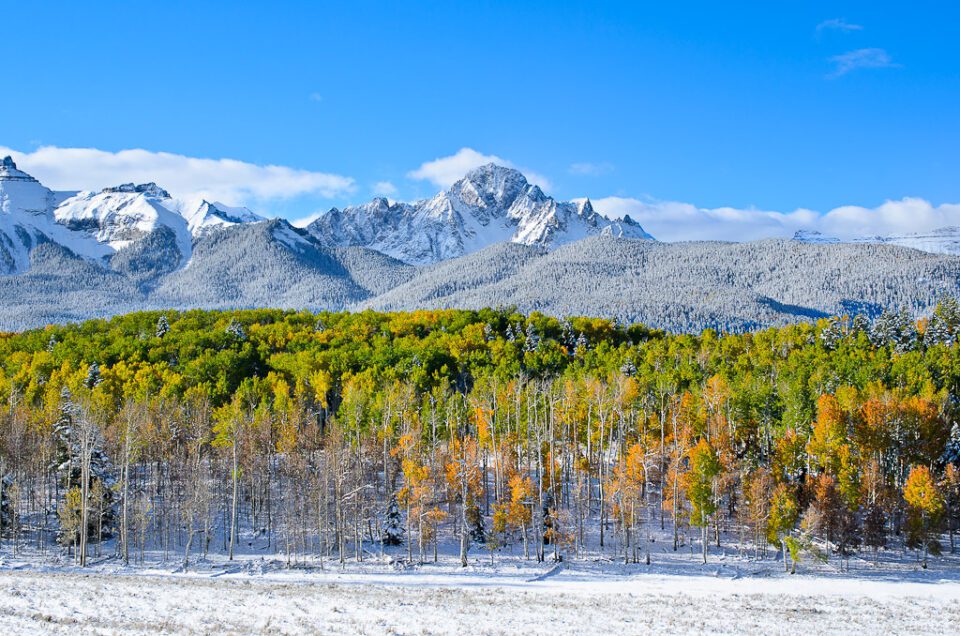 Detailed technical specifications for the Nikon D7000 are available on Nikonusa.com.
Image Sensor and the new Expeed Processor
The most exciting new change for a gear-head like me, is the more powerful Expeed 2 camera processor, along with the new 16.2 MP (megapixel) high-resolution camera sensor. Although I prefer better image quality over a higher number of pixels, the jump from 12 MP to 16 MP is certainly good for folks like me who are into landscape and wildlife photography. A higher resolution sensor means larger prints and more cropping opportunities when photographing wildlife. Nikon has been quite successful in keeping high ISO noise amounts low while keeping image quality standards high in their latest generation DSLRs with more megapixels. With a 4 megapixel jump, does the Nikon D7000 keep up with the image quality of the 12 MP Nikon D90? The answer is further down in this review, where you will find a detailed comparison between the Nikon D7000, D90, D3100, and D700. In short, the Nikon D7000 is Nikon's best DX sensor thus far.
I have received numerous negative emails and comments from D7000 owners about hot pixels. Many of the D7000 owners seem to think that the D7000 sensor, in particular, has a hot/stuck pixel issue. I will write a separate article on different types of pixel issues on sensors because there are hot pixels, dead pixels and stuck pixels (which all mean different things). The one-pixel issue most people report about is a brightly-colored annoying pixel that appears in random parts of the image when the image is shot at high ISOs above 400 and/or at very long exposures. If you are too worried about this problem, you should not be, because EVERY sensor has pixel problems.
I remember when I bought my Nikon D80, I was so annoyed by hot pixels, that I sent the camera to Nikon for service. They remapped the hot/stuck pixels for me (which only showed up at ISO 800 and up), but more similar pixels started appearing after a while. Hot/stuck/dead pixels are normal – they happen everywhere. Your PC monitor might have a stuck/dead pixel, your TV might have a couple and camera sensors are not immune from this problem either. When you deal with millions of pixels in a tiny area, some of them will eventually die or malfunction. Every DSLR I have used so far had pixel problems. My Nikon D3s has both hot and stuck pixels. Why do I not worry or care about these pixel problems? Because some of them eventually disappear and the ones that stay are automatically removed/mapped out by Lightroom/Adobe Camera RAW as soon as I open up the image.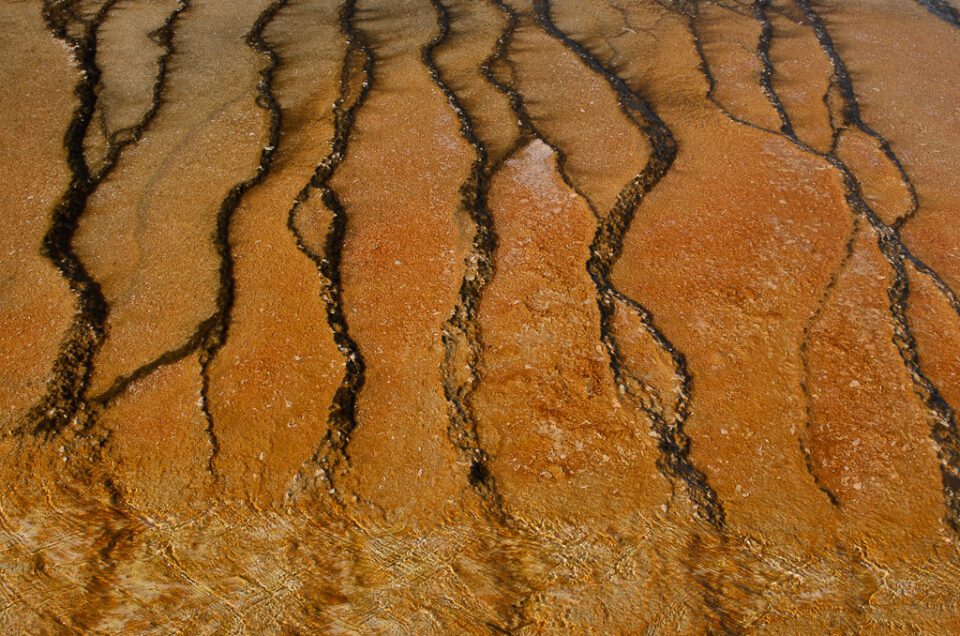 Now it is a different story if you are getting stuck pixels at low ISOs and fast shutter speeds – that should not normally happen or if the number of these bad pixels is unusually high. If you shoot in JPEG and you are annoyed by this, simply send the camera back to Nikon and they will remap those pixels for you. But be warned – your camera will eventually develop more of those bad pixels overtime. One more thing to note – hot pixels show up a lot more in hot environments. Try taking a long exposure shot after shooting a long video and I guarantee that you will see plenty of those hot pixels. So stop worrying about those darn pixels! You can't see any in my images that I post here, can you? Shoot in RAW and let the software deal with bad pixels. You should be worried about sensor dust more than hot pixels.