The Nikon D700 is Nikon's first affordable full-frame (FX) camera, with 12 megapixels and amazing low light performance. I have been shooting with the Nikon D700 for the past three years, and I'm not sure why it took me so long to write a review of my favorite camera… I guess I focused so much on testing new lenses and cameras, that the gear I use every day for my photography has been just sitting at the end of my long "to-do" list. I am thinking of reversing the list right now, starting from the bottom and writing about other gear that I currently use and used in the past and share my subjective opinion about it.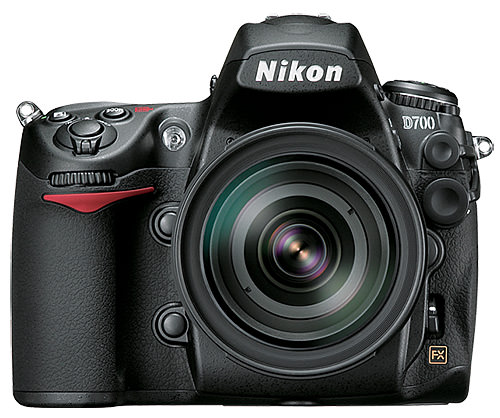 Note that the Nikon D700 has now been discontinued and replaced by the Nikon D750. The information below is still valid – the D700 is an excellent camera. But keep in mind that this article originally was published in 2011, and there have been many more new releases on the market in the years since.
As you might have already seen on a number of articles on this site, I call the Nikon D700 "the best camera in the world". Now before rotten tomatoes start flying my way from Canon, Sony, Pentax, Fuji, Leica, Phase One, Hasselblad, Mamiya and other brand fans out there, let me state that this is my opinion that is solely based on my needs. Let me explain. Yes, there are superb Nikon cameras with many more pixels and speed, and there are $40K cameras out there that can shoot 200 Megapixel frames. But when I look at a camera, I weigh in what is important for me first, then pay close attention to the overall price to performance ratio, instead of focusing on a particular feature. The Nikon D700 does not have many megapixels, or high speed, or high dynamic range or movie recording capabilities. In fact, if you look at its bare specs and compare it to all other cameras on the market today, it would probably fall into the "average" category.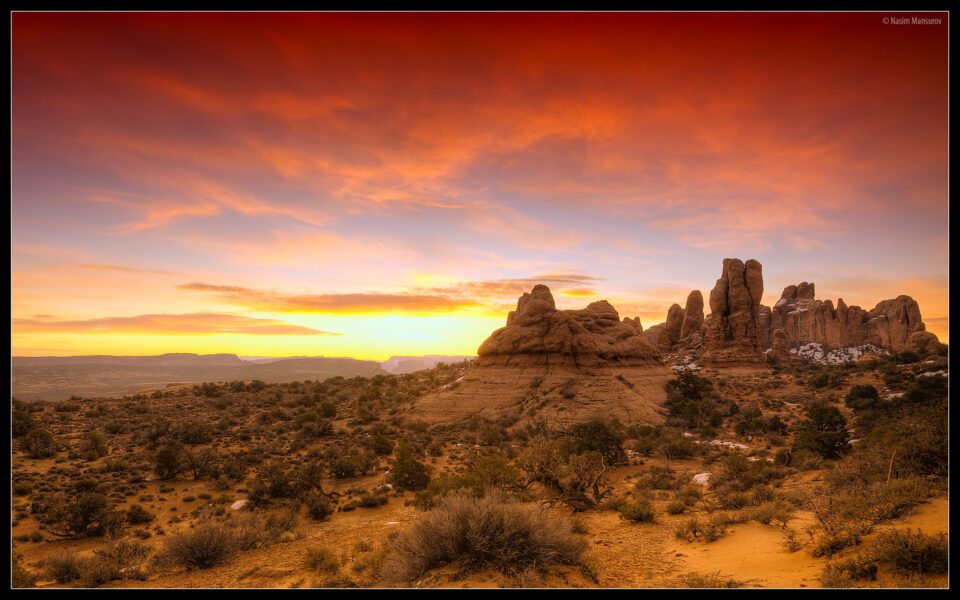 Click here to download the above photograph in a large wallpaper format (2560×1600).
So, what makes the D700 the best camera for me? In summary, it is the excellent image quality and high ISO performance, superb autofocus, large viewfinder, great ergonomics, weather-sealing, good speed, the not-too-bulky size and much more…a long list of good reasons at half the price of top-of-the-line professional cameras like Nikon D3s. Let's take a look at these in more detail.
Nikon D700 Specifications
Sensor: 12.1-megapixel FX-format (23.9 x 36mm) CMOS
Continuous Shooting Speed: Up to 5 FPS, Up to 8 FPS with the optional MB-D10 Battery Pack
AF: 51-point AF with 3D Focus Tracking
Metering System: 1,005-Pixel 3D Color Matrix Metering II
Nikon Picture Control Settings: Advanced color control with 9 customizable settings and 4 preset options
ISO Sensitivity Range: 200 to 6400, expandable to 100, Hi-1 (12,800 ISO) and Hi-2 (25,600 ISO).
LCD: 3″ 921,000-dot VGA color monitor
Construction: Rugged magnesium-alloy construction
Shutter Durability: 150,000 cycles
Dynamic Integrated Dust Reduction System: Yes
Active D-Lighting: Yes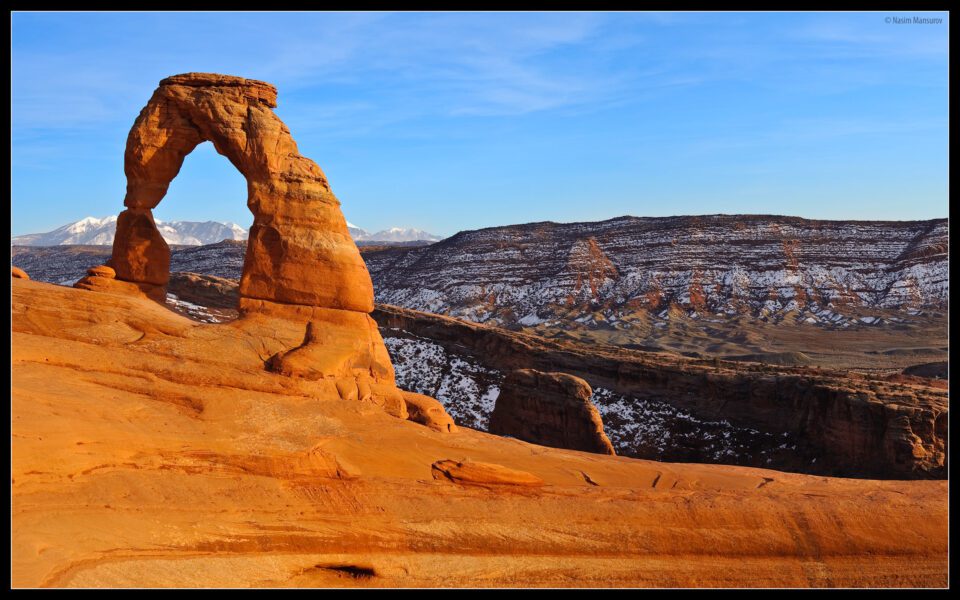 Click here to download the above photograph in a large wallpaper format (2560×1600).
If you skip the typical Nikon marketing garbage above and look at the bare technical specifications, you will see that some of the D700 specs are far from being the best on the market. Yet if you look at the camera as an overall "package", you will not find a similar competitive product at the same price point. What about the Canon 5D Mark II and the Sony Alpha A900 you might ask? First, read my Canon vs Nikon vs Sony article, then read the next paragraph.
Canon 5D Mark II is a superb camera for high resolution work and video; if you need the megapixels and 1080p movie capabilities, you buy the Canon 5D Mark II. Sony A900 is also great on megapixels and has in-body image stabilization, but performs poorly at high ISOs and has no movie support. The Nikon D700 has the cleanest images at low and high ISOs and comes with Nikon's best 51-point autofocus system, but cannot record movies. I personally do not care about the movie functionality – I buy cameras for taking pictures, so the video/movie part is not important for me yet (just a nice to have). Resolution is not critically important for portraiture and wildlife – I prefer low noise to high resolution (unless high resolution can be down-sampled to reduce noise). As you can see, the D700 is clearly the choice for my type of shooting. So you should also weigh in what is more important for you, without forgetting about your existing investment in lenses, accessories and know-how. I hope this explains why I call the D700 the best camera in the world.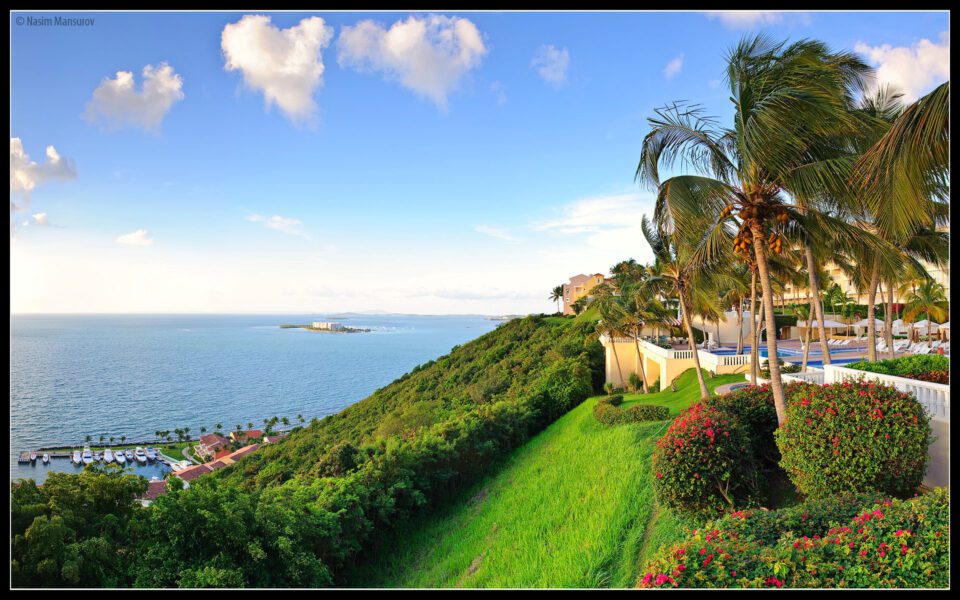 Click here to download the above photograph in a large wallpaper format (1920×1200).
Camera Construction and Handling
Like D300s and other higher-end Nikon DSLRs, the Nikon D700 has a full magnesium-alloy frame. The camera is built tough and will last a long time, if it is properly taken care of. My D700 has survived all kinds of abuse and I shot it in rain, snow, hot, cold, humid and dry weather. I also used it in deserts and sand dunes of California and Colorado with wind blowing sand on the camera at 40-50 miles per hour, occasionally reaching 60+ MPH gusts. I also dropped it a few times (once on concrete ground on its side, about a foot of drop) and nothing happened to it. The D700 survived it all and it is still alive. The only thing that happened to it over the course of three years, is the rubber on the back started peeling off recently as I described in my "Nikon Quality Assurance" article a couple of days ago: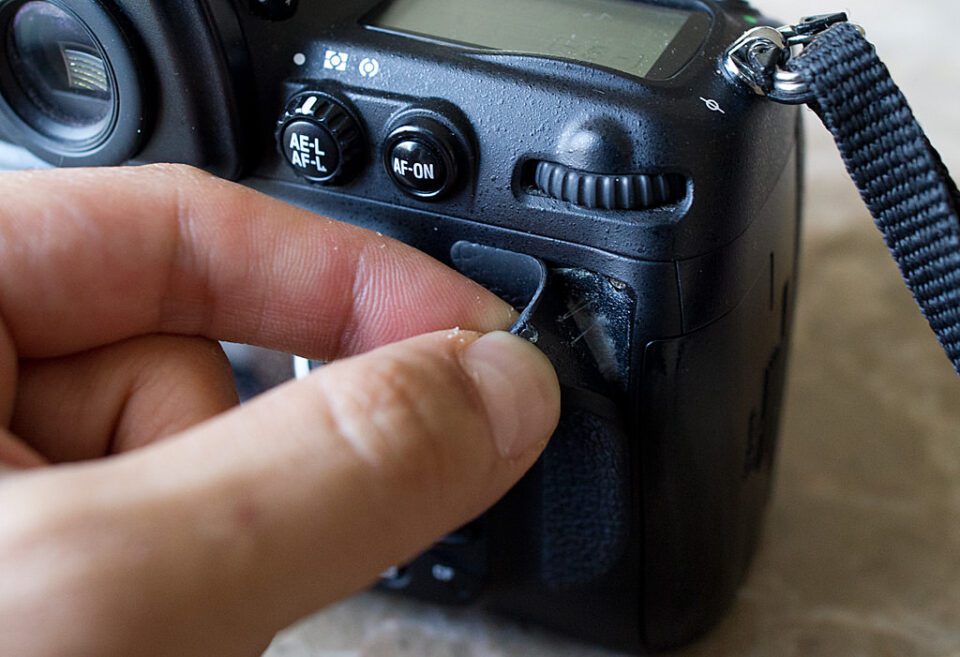 Many of the labels on buttons on the left side of the LCD are also gone, but I am not surprised – after-all, I have been abusing this puppy for over 3 years now. Other than that, the camera is built like a tank.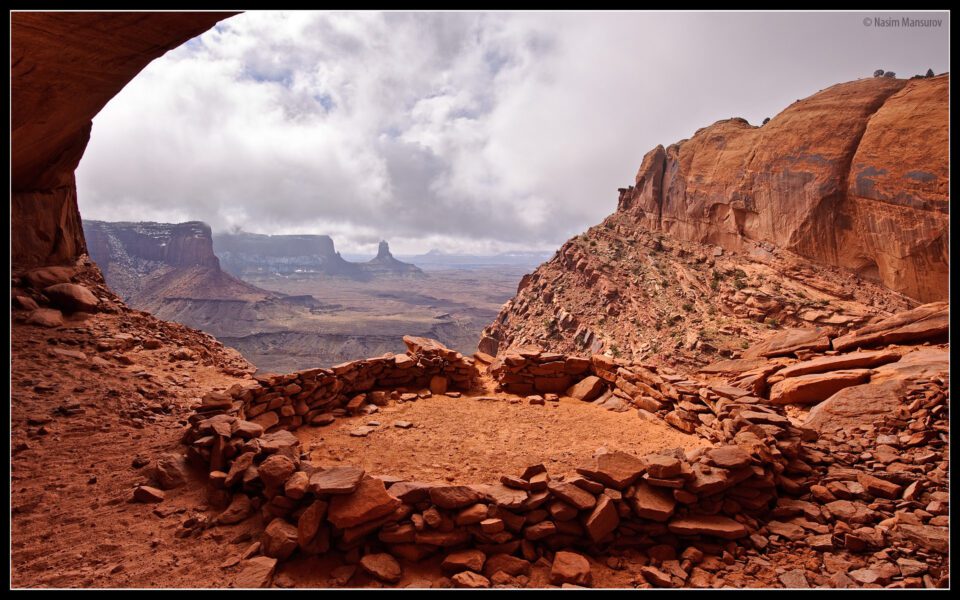 Click here to download the above photograph in a large wallpaper format (1920×1200).
Handling-wise, the D700 is also excellent. It is slightly heavier and bulkier than the Nikon D300s and has almost exactly the same layout on the front and back, except for the viewfinder area on the back that is borrowed from the Nikon D3. The buttons and controls on the camera are intuitively positioned so that you can quickly get used to them. Except for the top rotating dial, I often change camera settings without looking at the buttons. The camera fits great on hands and balances well with most professional Nikkor lenses.
As for the MB-D10 battery grip, I have one and use it when I need the speed and more battery life. Since I also shoot with the Nikon D3s, I already have bigger and more powerful EN-EL4a batteries, which I frequently use in the MB-D10. On the negative side, when you attach the MB-D10 to the D700, the camera becomes bulkier and heavier than the D3/D3s/D3x cameras. That's why when Lola shoots with the D700, I remove the grip, because it is too big and too heavy for her. I wish the Nikon D700 had dual card slots like D300s or D3s cameras. It would be nice to be able to shoot into two different cards for fail-over or overflow. I guess the D700 update will have a dual card feature, since even the Nikon D7000 has that capability.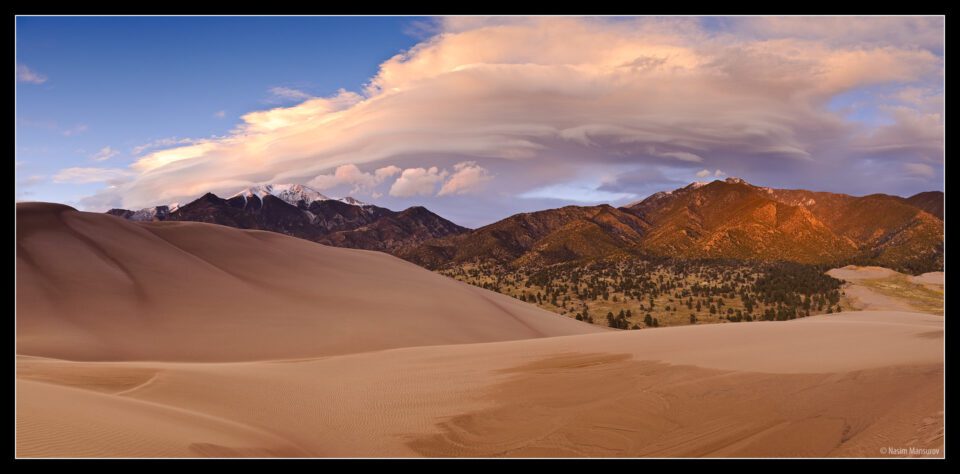 Click here to download the above photograph in a large wallpaper format (1920×948).