Nikon D500 for Landscape Photography
Although the Nikon D500 is considered to be more of an action-oriented camera, a number of its features position it as a versatile all-rounder. You can therefore use it for landscape photography without hesitation. These are the features that we find beneficial for Landscape Photography.
High dynamic range (around 14 Ev at ISO 100)
Base ISO 100
100% viewfinder coverage
High quality LCD screen allowing for precise manual focusing
Weather sealed, durable body
Very good image quality
Higher depth of field compared to FF at the same field of view and aperture
Electronic shutter, mirror-up and shutter delay reducing vibration
No anti-aliasing filter for sharper images
Time-lapse video stitched directly in-camera
What are we missing on the Nikon D500?
Limited range of (ultra)wide-angle lenses
HDR photos to JPG only make this feature unusable for serious work
There are lighter cameras on the market which is toll for its durability
Does not have IBIS which is a disadvantage especially in combination with non-stabilized lenses
Resolution could be higher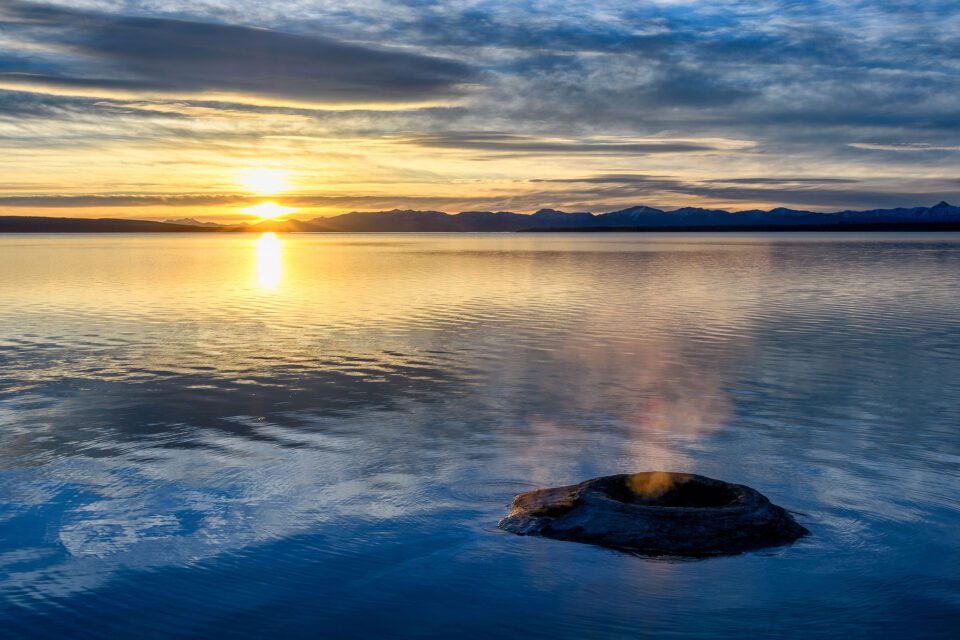 Competition
For the first few years after the D500 was released, its biggest competitors for landscape photography were Nikon's own full-frame DSLRs, some of which (especially the D610 and D750) sold for similar prices as the D500. In recent years, however, mirrorless cameras have overtaken the D500 as more popular choices for landscape photography, especially Nikon's Z6 and Z7-series cameras. Similar cameras exist from Canon, Sony, and others, but existing Nikon users will likely be more comfortable with their own brand.
Nikon D500 Settings for Landscape Photography
Leaving aside the speed-oriented characteristics for which the Nikon D500 is praised as one of the best DSLRs for action photography, there remain plenty of features that also make it an excellent tool for landscape photographers.
When shooting landscapes, we pay attention to every detail. We want the petals of a distant daisy to be visible in the final photo, as well as the texture of the rock in the foreground. We want the shadows and highlights to be full of details and free of distracting noise. We want the colours to be the way we want them (note, this doesn't necessarily mean the way they actually were).
How to set up your Nikon D500 to help you get the best out of your landscapes? Let's figure it out.
Exposure Mode
M: There is no rush when shooting landscapes, instead you want to have everything under control
S: Select S for single shot
BKT: The combination of the BKT button and the front/rear command dial sets the number of bracketing exposures and the exposure difference (EV) between frames in the series. Use with tripod + self-timer (remote shutter release).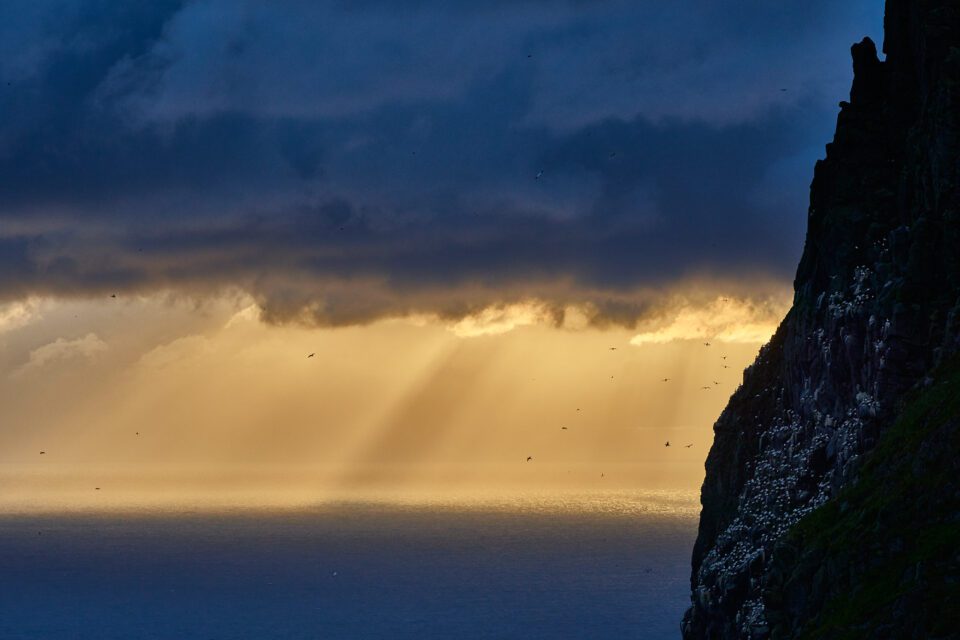 Photo Shooting Menu
Photo Shooting Menu Bank: Set your camera for up to four of the most commonly used shooting scenarios (A, B, C, D)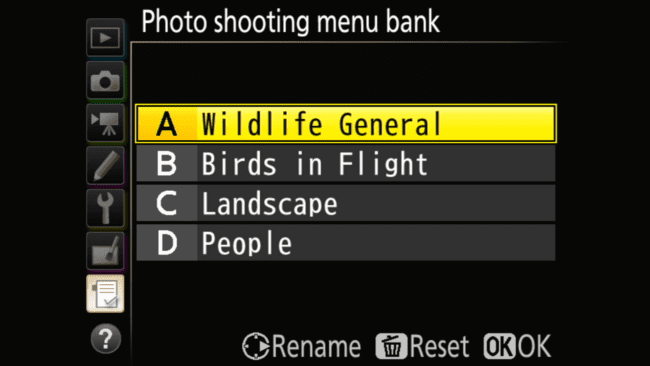 Extended Photo Menu Banks: Set ON if you want each Photo Shooting Menu Banks to retain its unique aperture, time, ISO and shooting mode settings.
Image Quality: RAW (JPG is a dirty word for landscape photographers, only RAW format will allow you to use your DSLR to its full potential)
Image Size: NEF – RAW L
NEF (RAW) Recording: 14-bit depth; Lossless compressed (greater bit depth and Lossless compression will give you optimal file quality for eventual editing; uncompressed RAW will not provide you with any benefits)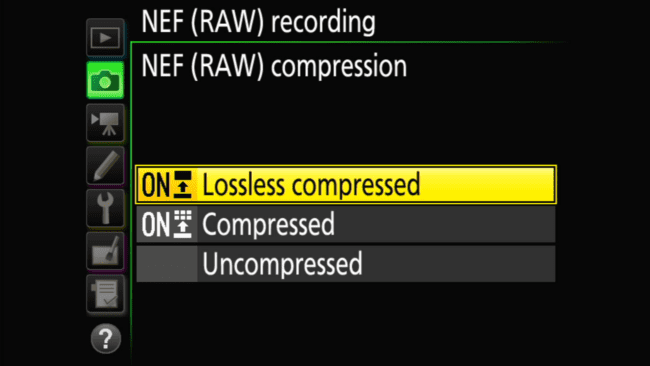 ISO Sensitivity Settings: Auto ISO sensitivity control set to OFF; ISO sensitivity set to 100 and increase if needed (no tripod, risk of motion blur, etc.)
White Balance: Auto 2 (preserves warm colors; a good starting point for additional tweaking in the editor) or Sun/Cloudy presets (more predictable WB than Auto).
Set Picture Control: Neutral or Flat (the preview image will be undersaturated and lower contrast, but will give you the best idea of the problematic parts of the resulting RAW file due to the more accurately generated histogram and highlights/shadows)
Color Space: Adobe (wider color gamut than sRGB; useful if you will be editing photos on a monitor that can display it)
Long exposure NR: Set to ON. Your long exposures will be greatly extended by this feature, but the time spent in post-processing will be that much shorter.
Interval timer shooting: This is where you activate interval capture if you want to create time-lapse video on your computer (not in-camera). The settings are as follows. To create a time-lapse directly in the camera, select Time-lapse movie (Movie shooting menu).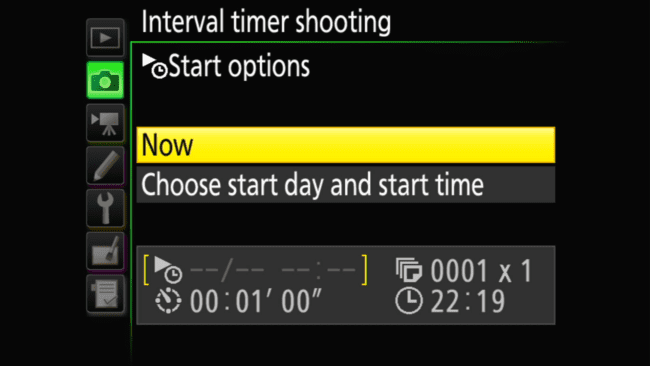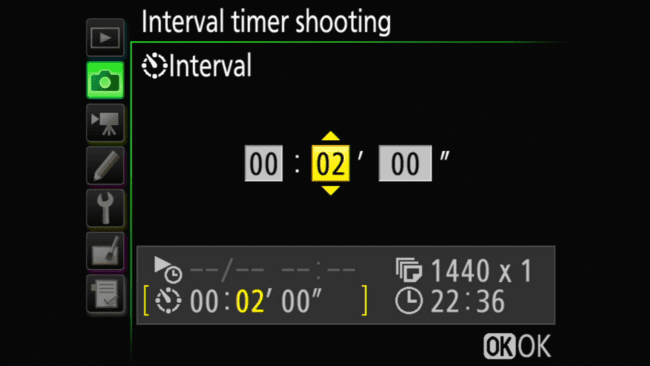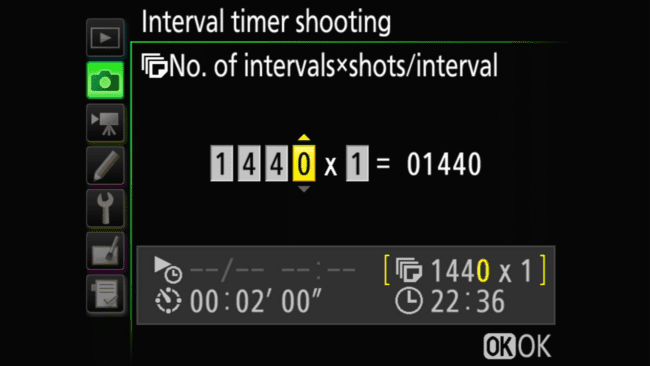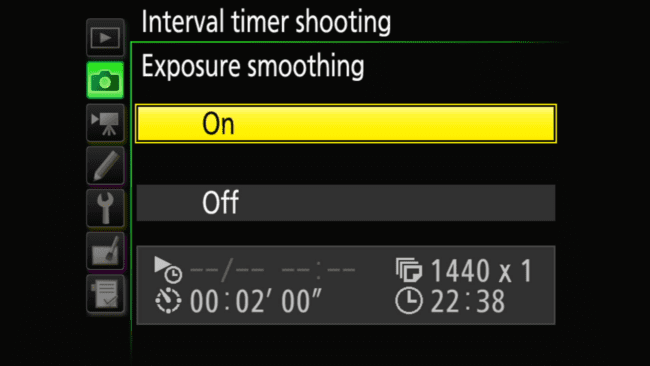 Note: To keep your photos organized, for each sequence create a new folder in the camera and reset the numbering
All remaining settings in the Photo Shooting Menu: OFF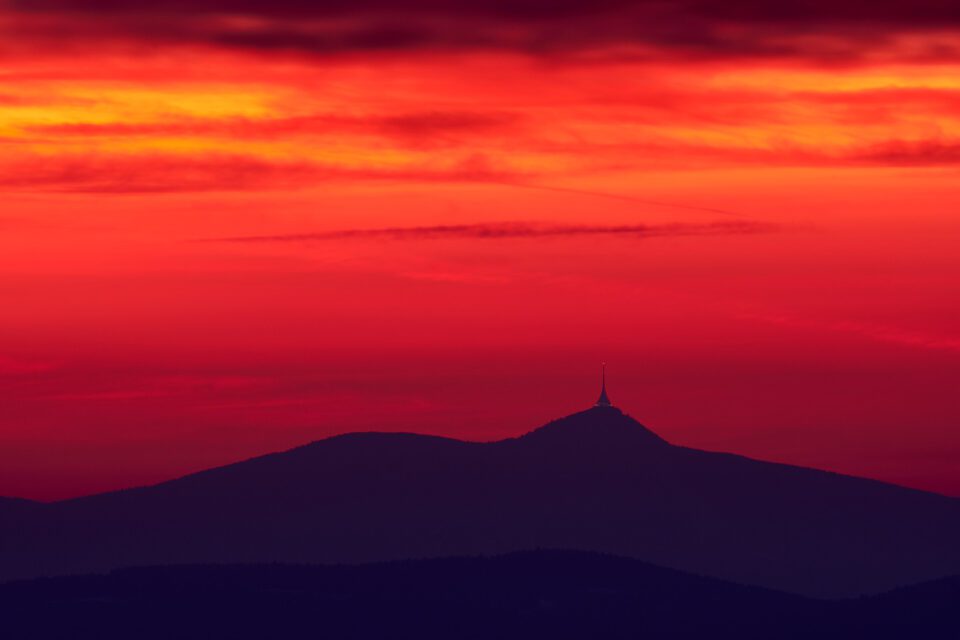 Custom Setting Menu
a8 AF activation: enable AF-ON only for the back button focusing technique
c3 Self-timer: Place the camera on a tripod, set Self-timer delay to 2s, Number of shots to 3 and Interval between shots to 0.5s (a handy setting for exposure bracketing and subsequent HDR stacking of three shots).
d5 a d6 Exposure delay mode and Electronic front-curtain shutter: To shoot from a tripod with minimal vibrations, set MUP (mirror-up), exposure delay mode to 3s and enable Electronic front-curtain shutter.
f1 Custom control assignment: fine-tune the layout of your camera's buttons so that you have to go to MENU as little as possible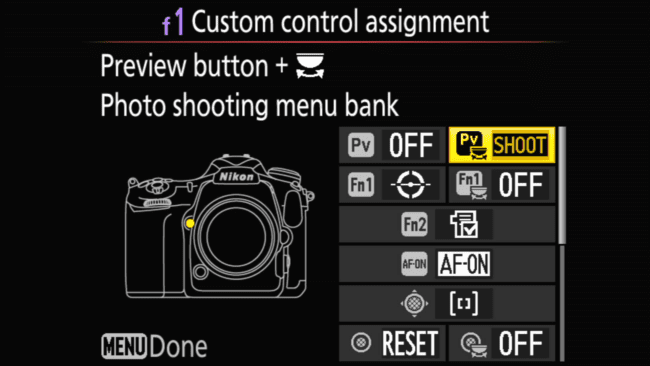 Note: If you shoot via live-view, you can use the "info" button to switch between different screens (one of which includes a level). For more precise focusing, use the + and – buttons (magnifying glass).
My Menu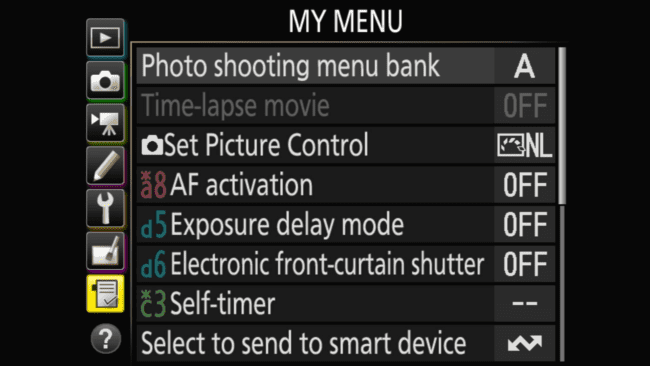 Best Lenses for Nikon D500 Landscape Photography
Nikon AF DX Fisheye NIKKOR 10.5mm f/2.8G ED: A fisheye lens designed specifically for the APS-C (DX) format. It's not an everyday lens, but it will occasionally find its use where you want a small detail, such as a flower, to show in the context of its environment.
Nikon 10-20mm f/4.5-5.6 DX VR AF-P: A small and lightweight lens, with fast focusing, stabilization and a 72mm thread allowing the use of screw-on filters. No, it's not a lens aimed at professionals, but its optical quality positively surprises.
Laowa 15 mm f/4 Wide Angle Macro 1:1 SHIFT: Fully manual lens, also usable on full-frame (FF). On APS-C its field of view is equivalent to 22.5mm. That's still a pretty wide angle, moreover with 1:1 macro capability and perspective control thanks to the vertical shift function. Suitable for photographers of plants, fungi, or even amphibians and reptiles, for example.
Nikon 20mm f/1.8G ED: A fast FF lens that is great even on APS-C. Lightweight, sharp, flare resistant, focuses from 20cm from the chip plane. It has a classic filter thread diameter of 77mm.
Nikon AF-S DX NIKKOR 16-80mm f/2.8-4E ED VR: In the hand, at first glance, it gives the impression of a cheap plastic lens. However, the materials and technologies used (Nano Crystal Coat, Fluorine Coat) give confidence and save weight when travelling. Optically, this is the best normal zoom for APS-C that Nikon has ever produced. With a 72mm thread, you can use the same diameter filters along with the Nikon 10-20mm f/4.5-5.6 DX VR AF-P.
Nikon 70-200mm f/4G VR: Relatively small, lightweight and compact zoom covering the range of short telephoto lenses. Optically superb, with effective stabilization. Can also be used with a 1.4x teleconverter. A great choice for travel photographers.
Nikkor 300mm f/4E PF ED VR: The biggest advantage of this lens is its incredible compactness, while maintaining excellent optical and mechanical properties. These have been achieved by Nikon's unique Phase Fresnel technology, which has only been used on two F mount lenses. If you like a highly compressed perspective of mountain ridges and you like to take some wildlife shots, find a place for this lens in your bag, it doesn't have to be big.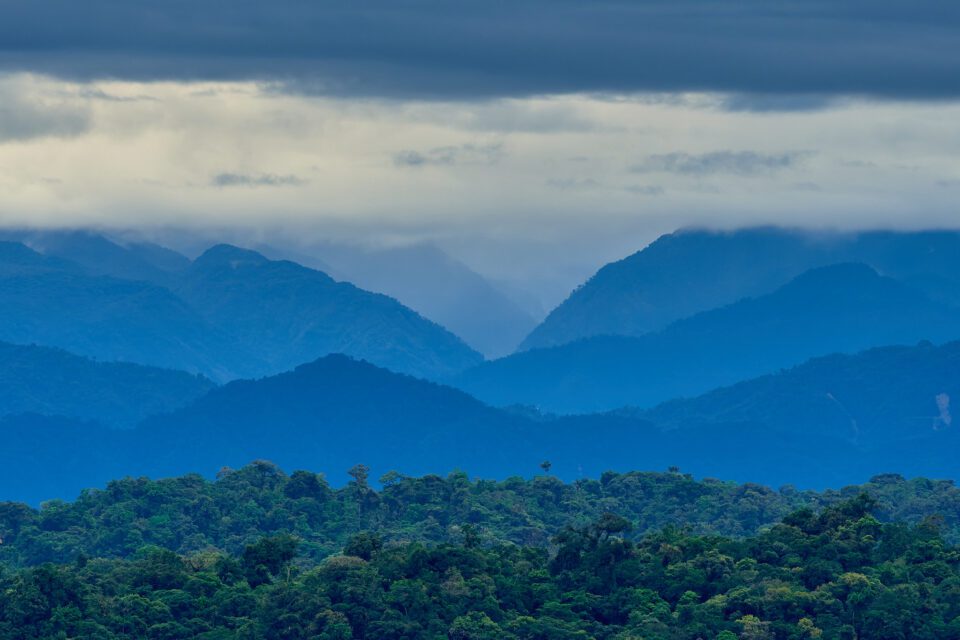 Landscape Photography Accessories Compatible with the D500
What is so beautiful about landscape photography is the time spent in the often unpredictable nature. It takes a lot of little things, from good shoes to a quality knife or a strong headlamp. But I won't mention these little things in the following list of Nikon D500 compatible accessories, even though they can play a vital role in your adventure. So what besides a camera and a set of lenses shouldn't be missing in a landscaper's backpack?
Camera backpack: This piece of accessory will be in close contact with you for many hours. It should be comfortable even under higher loads, it should accommodate not only your photo equipment but also your travel gear (even for a few days) and it should be able to withstand bad weather and therefore protect your equipment. At the same time, it should allow convenient access to your gear. The traditional company Lowepro has a wide range of backpacks. Well designed backpacks with a modular system of photo-inserts are made by F-stop, Shimoda and Peak Design.
Camera Carrying Holder: Having a camera around your neck all day is a painful experience. That's why Peak Design came up with the idea of keeping the camera within reach, yet where it would be comfortable to carry, like on a backpack strap. You can securely attach the camera to the Capture and be shooting with it again in a matter of moments.
Tripod: The best tripod is the one you have with you. Even the best in-camera stabilization won't allow you to take many second long exposures at the end of the day when the light is at its best. A landscape tripod needs to be light, strong and stable. Carbon integrates these qualities. High quality tripods are traditionally made by Gitzo, Really Right Stuff, Manfrotto, Benro, Leofoto.
Tripod head: Without a doubt, the most popular solution today are ball heads. They are suitable for both light and very heavy assemblies. Choose one that will match the weight of your camera with the heaviest lens you use. The head should allow horizontal movement for creating panoramas. When tightened, it must not make the scene in the viewfinder shift, which is most noticeable when working with telephoto lenses. I recommend heads with the Arca Swiss mounting system. The proven heads are again made by Gitzo, Really Right Stuff, Manfrotto, Benro, Leofoto, Sirui, for example.
Filters: among the most essential filters I consider a circular polarizing filter and a neutral density filter. The polarizers will help you remove unwanted reflections and thus saturate the colors, enhance the sky and clouds. The ND filters helps extend the exposure time where even the lowest ISO of your camera is no low enough. In practice, they find use where you want to emphasize some movement (clouds, water, leaves in the wind, a moving crowd). With filters you need to pay attention to the neutrality of the colour rendering, the quality of the glass and the rim. The top filters are traditionally made by B+W or the less known VFFOTO brand.
Mobile Phone: In addition to the many apps that come in handy for you as a photographer (such as PhotoPills, Sky Guide, Plan It! for photographers, Mapy.cz), it serves as a remote shutter release. The phones that can withstand rough handling are ideal.
Rain Sleeve: It would be a pity to stop taking pictures just because it's raining. On the other hand, it would be a pity if your gear got damaged because of the humidity. To protect your camera, rain sleeves are available from simple and inexpensive plastic ones to expensive models made of durable materials. However, their principle is the same – to keep water away from your camera.