Nikon D500 for Wildlife Photography
Photographing wild animals imposes a number of very specific requirements on the camera. At the forefront of the most important features that make a camera a good candidate for wildlife photography are the speed of the autofocus, continuous shooting, writing to the memory card and the associated buffer depth.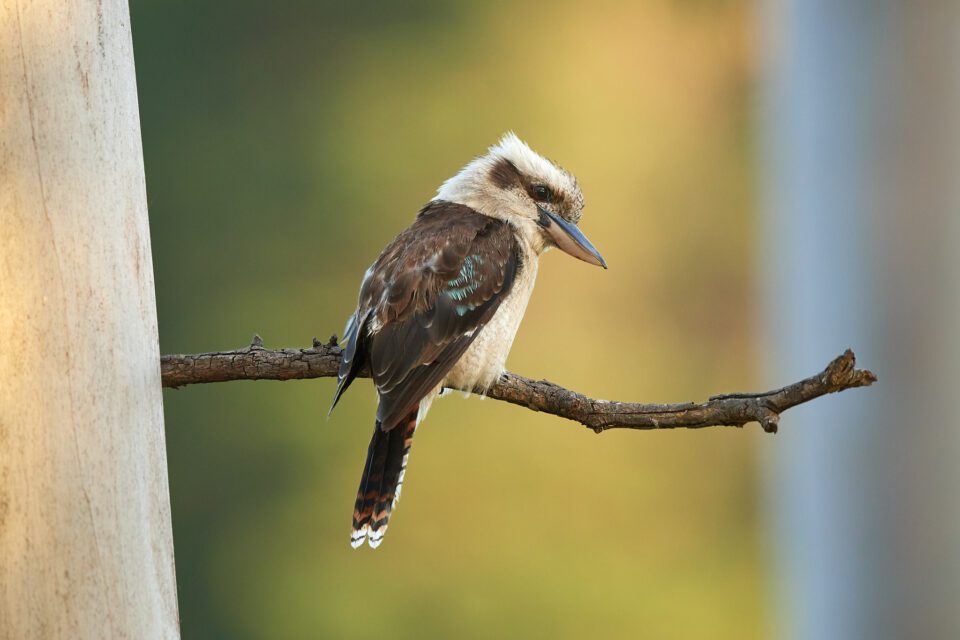 Emphasis is also put on high resolution, low noise, high dynamic range and good colour reproduction especially at high ISO.
Video production is becoming increasingly popular, so it should also be a powerful multimedia tool, capable of recording high-end videos at high resolution, frame rate and bit depth.
Last but not least, we will be interested in the overall ergonomics, battery life, weight and of course the availability of quality lenses and other accessories.
And since the camera will not be used in the studio but in harsh wilderness conditions, it must be well sealed and resistant to rough handling.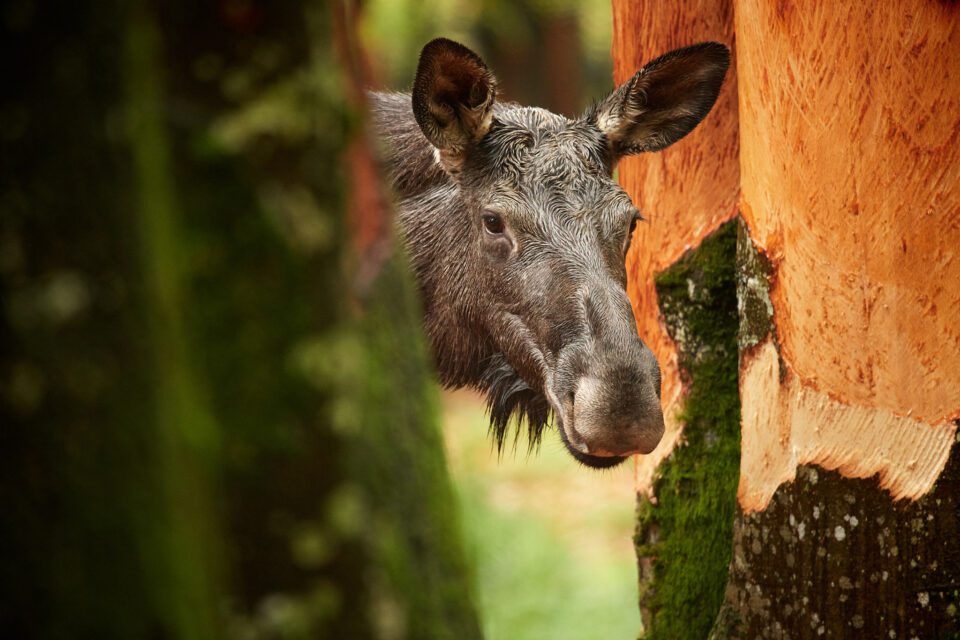 Is Nikon D500 a Good Wildlife Camera?
Let's focus on how the Nikon D500 met the above mentioned requirements. In terms of focusing speed, the AF system with 153 focus points (99 of which are cross type) does its job perfectly. Not to mention that the former flagship Nikon D5 had the same AF module. Moreover, the focus points are distributed almost over the entire viewfinder area.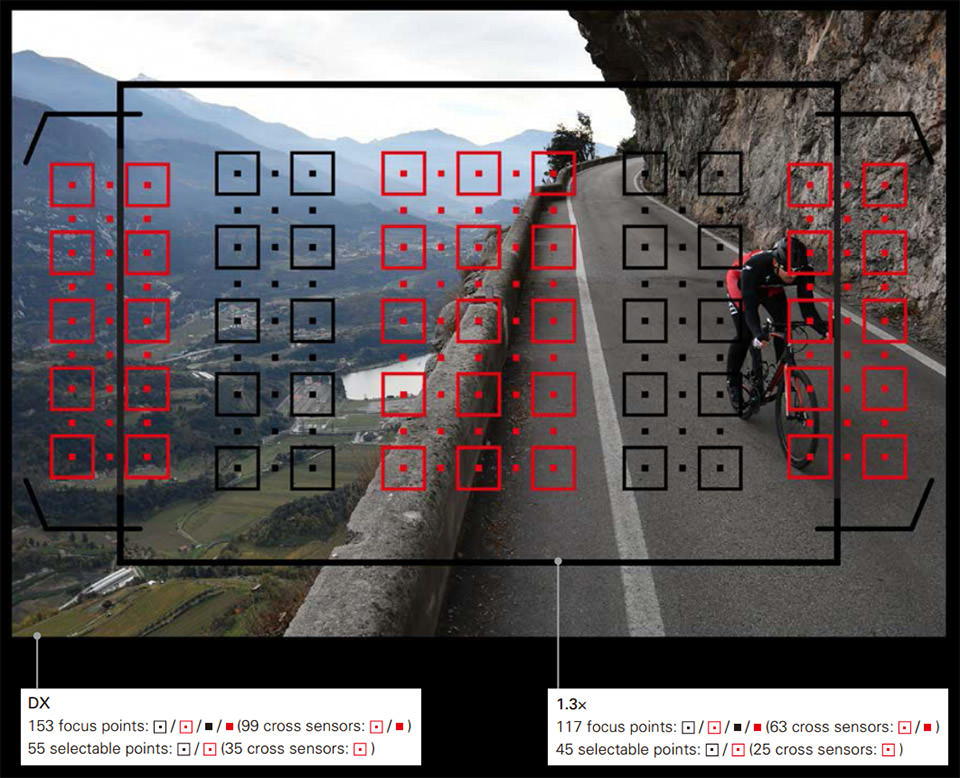 Where the D500 falls short against its current mirrorless competitors is in animal eye recognition, a feature that even the best DSLRs on the market can generally only dream of.
Continuous shooting is (for a DSLR) a respectable 10 fps, although there are even faster models. This is significantly surpassed only by mirrorless cameras, especially when shooting in electronic shutter mode. There, some models like the Fujifilm X-H2s reach up to 40 fps (RAW).
The D500 has two card slots, one of which supports superfast CFexpress Type B cards. With a buffer capacity of 200 RAW, that's a combination that's unlikely to hit a bottom in real life shooting.
The amount of detail that the 21 MP sensor is capable of capturing is more than sufficient and enables a reasonable degree of cropping to allow for additional composition adjustments. However, the megapixel war continues and the latest mirrorless models and some DSLRs deliver resolution over 30 MP.
Although low light photography is not the strongest point of APS-C sensors, the D500 does not do badly here either. With good processing, you can safely use photos up to around 20,000 ISO. However, the level of noise tolerance is a highly subjective matter, so judge for yourself in the following image.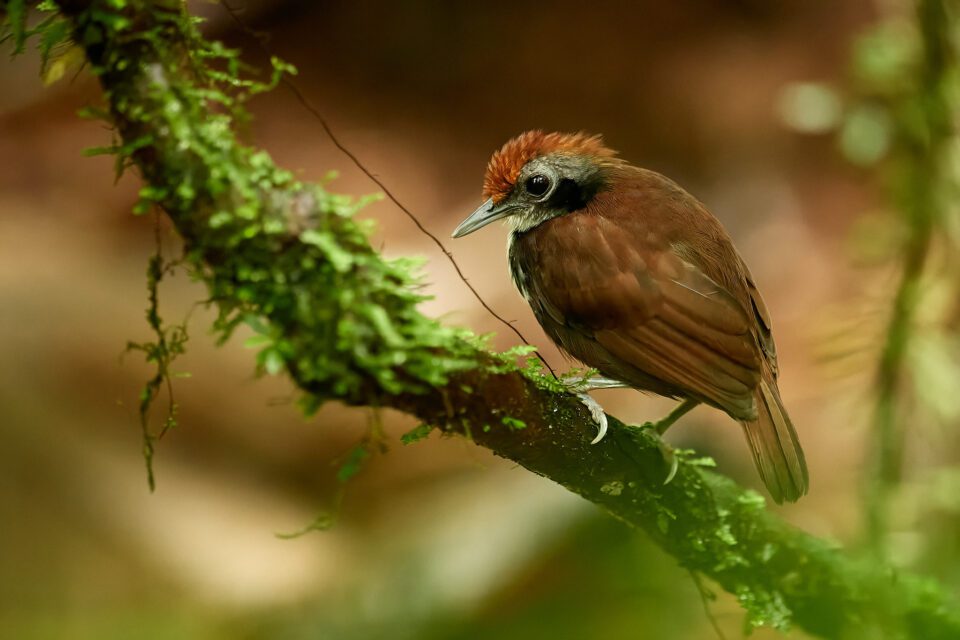 The maximum dynamic range at the lowest ISO is around 14 EV, which is a great value. At ISO 6400 it already drops to 9 EV. But let's assume that at such a low light level there will be a lower contrast range of the scene being photographed, so this value is also satisfactory.
So far, the discussion has been about taking still photos, and as you may have noticed, so far there hasn't been any major cause for complaint. Moving on to video though, there will be a few such moments. A significant flaw is the poor AF reliability when focusing via live view (you can't shoot video through the viewfinder due to the tilted mirror). Using powerful telephoto lenses leads to extremely shallow depth of field, which makes shooting video without usable AF quite complicated. The focusing of any mirrorless camera is light years away when making video.
The performance of the video itself isn't dazzling either. The best the D500 has to offer is 4K@30p/8-bit. Moreover, the camera doesn't use the entire sensor area, but only cropped part of it. The resulting crop factor is thus 2.25x (which can also be considered an advantage when filming distant wildlife).
But do not let the overall impression of the D500 be spoiled by sub-par video. The D500 is simply a reflection of the time in which it was designed, a time when the main focus was on still photography.
Where the D500 picks up positive points, even compared to younger competition, is its ergonomics. The layout of the buttons basically matches pro models like the D850 or D5. A range of buttons can also be assigned customizable functions (see D500 settings). The menu is also clear and proven by time.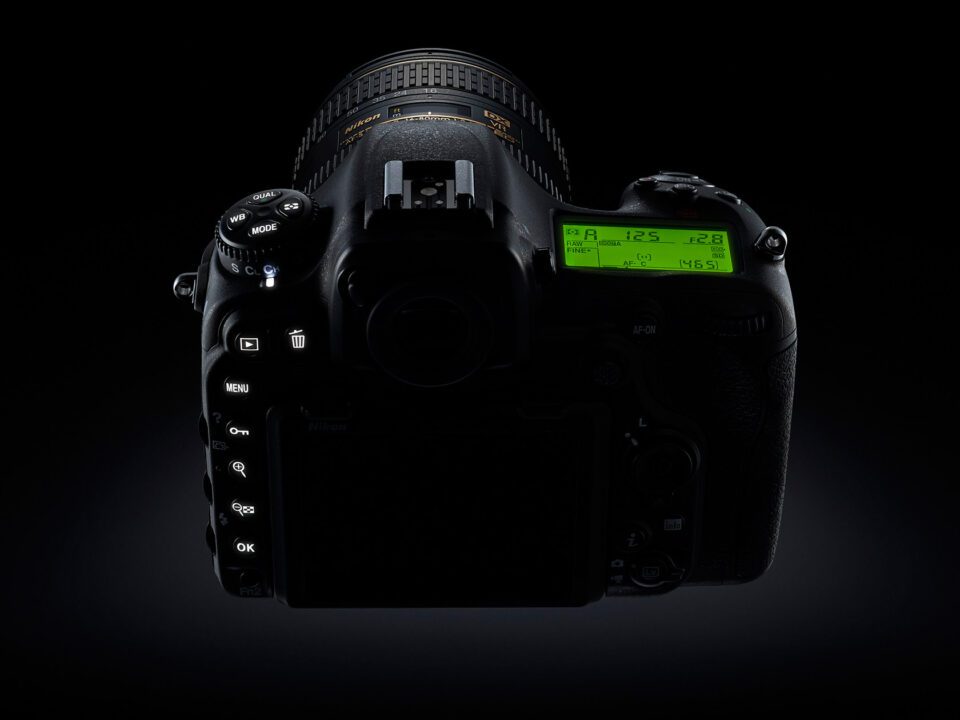 In terms of build quality, the D500 is a pro camera that can withstand anything you throw at it. Dust, high humidity, normal rain, heat and cold, none of these should stop the D500 from running. The shutter is tested to 200,000 cycles, but will last significantly longer. Even the battery life is a respectable 1240 shots (CIPA). In real life, however, it is considerably more.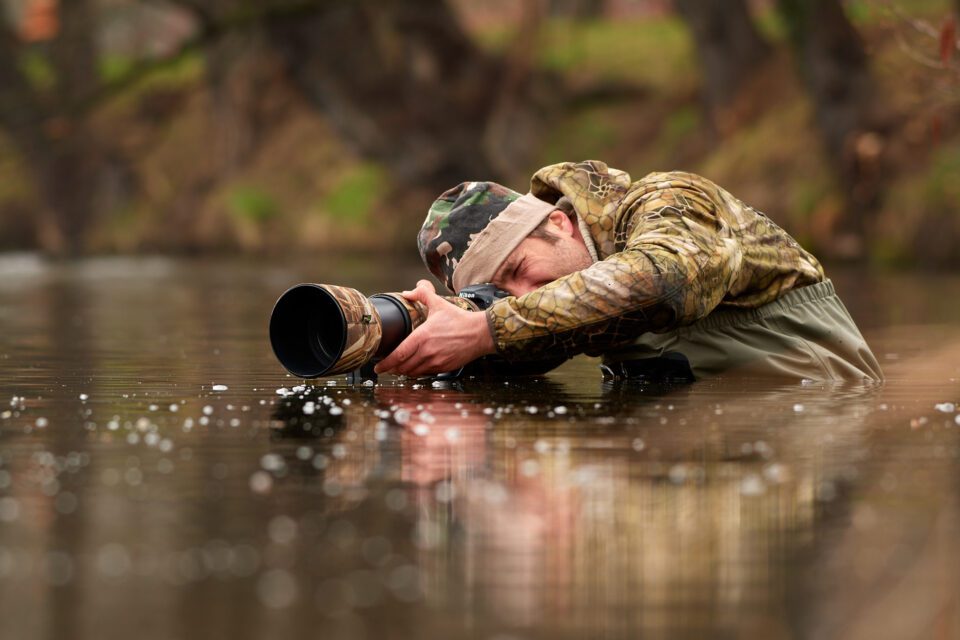 Competition
The D500's direct competitors are either cameras with APS-C format sensors or full-frame cameras with a resolution of around 45 MP, which, after cropping the photo to the APS-C equivalent, provide comparable resolution to the D500. Examples of such cameras include the Nikon Z9 and Z7. Both of them are in a completely different price range though. Moreover, despite the significantly later date on its birth certificate, the Z7 does not achieve the same AF quality on moving subjects.
Other high-resolution full-frame competitors from other brands are a similar story as Nikon. So, in order not to compare apples with oranges, I'll focus only on the cameras with the smaller sensor in the following comparison. In addition, APS-C (or 4/3) cameras in particular are very popular with wildlife photographers because they seemingly extend the focal length of telephoto lenses (1.4 to 2 times), which often comes in very handy.
The latest DSLR siblings of the D500 include the Nikon D7500 (pros: lighter; cons: less robust, smaller buffer, less advanced AF, one card slot, can' t use vertical grip). A direct competitor in the same weight category as the D500 is the Canon 7D Mark II (pros: built-in GPS; cons: older, smaller buffer, poorer LCD resolution). The latest DSLR from the same brand is the Canon 90D (pros: 32.5 MP, lower price; cons: smaller buffer).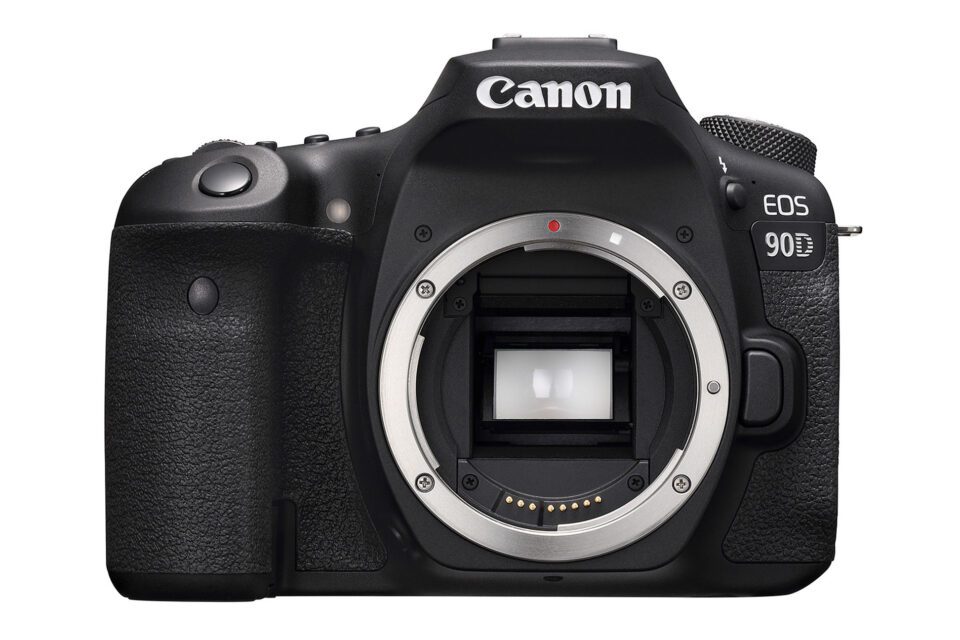 The current successors to the D500 already lack a mirror. The most advanced APS-C mirrorless cameras are the Canon R7 (pros: 32.5 MP, IBIS, 30 fps, 4K@60p/10-bit video, AF with animal eye detection, weight; cons: smaller buffer, lower battery life) and the Fujifilm X-H2s (pros: 26.16 MP, IBIS, 40 fps, 6K@30p or 4K@120p/10-bit video, AF with animal eye detection, deep buffer; cons: no fast telephotos options).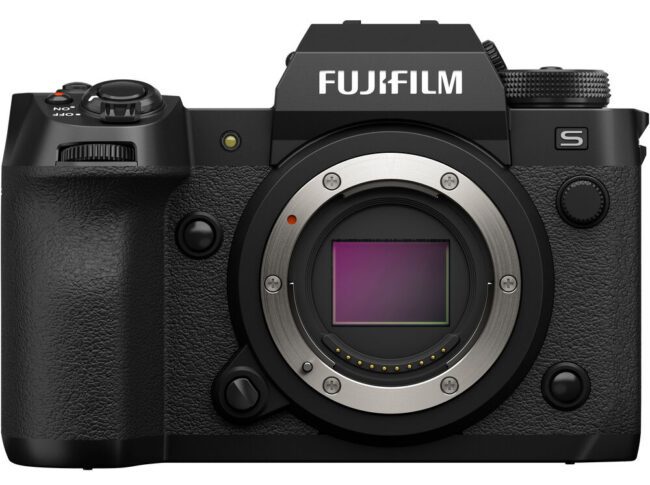 Nikon D500 settings for Wildlife
The Nikon D500 is a camera that was created with action photography and wildlife in mind. But before you take it on your photo adventure, you need to set it up properly for a given task. In the following, I will cover the most important settings with regard to using your camera for wildlife photography.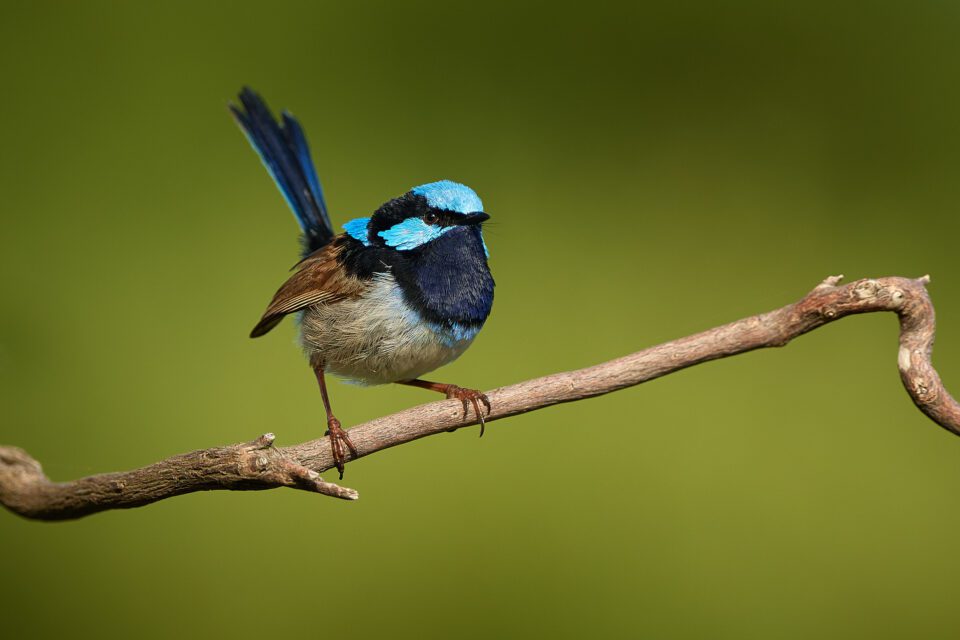 Photo Shooting Menu
My philosophy is – set the best quality that your camera allows. You never know when you'll come across something really special in the wild and take a truly unique photo. The thought of having a JPG set at such a time wakes me up from my sleep. At any time, RAW can be easily exported to JPG. The other way around is unfortunately not possible.
Photo Shooting Menu Bank: Set your camera for up to four of the most commonly used shooting scenarios (A, B, C, D)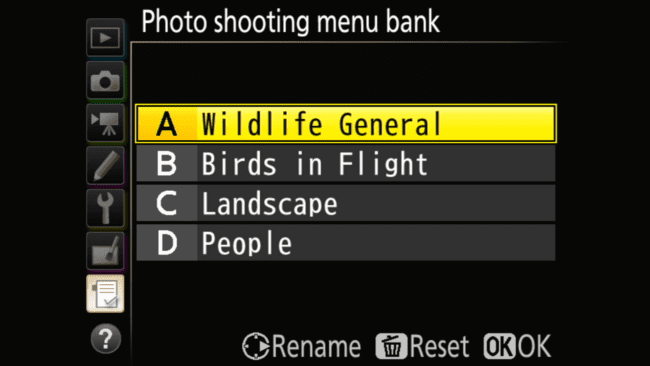 Extended Photo Menu Banks: Set ON if you want each Photo Shooting Menu Banks to retain its unique aperture, time, ISO and shooting mode settings.
Image Quality: RAW (forget JPG, only RAW format will allow you to use your DSLR to its full potential)
Image Size: NEF – RAW L
NEF (RAW) Recording: 14-bit depth; Lossless compressed (greater bit depth and Lossless compression will give you optimal file quality for eventual editing)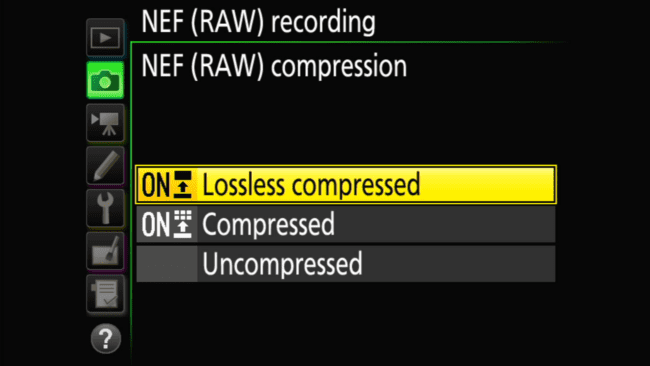 ISO Sensitivity Settings: Auto ISO sensitivity control set to ON; ISO sensitivity set to 100 and maximum sensitivity to 16000 (ISO 16000 is perfectly usable with good processing, see image sample)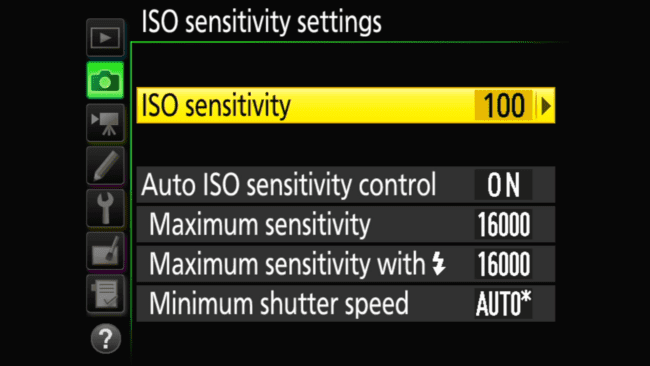 White Balance: Auto 2 (preserves warm colors; a good starting point for additional tweaking in the editor)
Set Picture Control: Neutral or Flat (the preview image will be undersaturated and lower contrast, but will give you the best idea of the problematic parts of the resulting RAW file due to the more accurately generated histogram and highlights/shadows)
Color Space: Adobe (wider color gamut than sRGB; useful if you will be editing photos on a monitor that can display it)
All remaining settings in the Photo Shooting Menu: OFF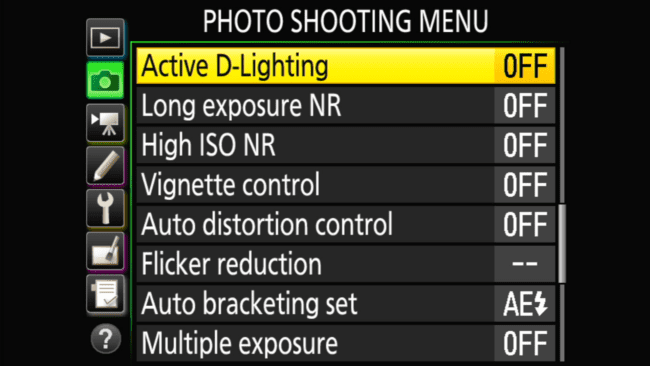 Custom Setting Menu
a1 and a2 AF-C and AF-S priority selection: set both to Release (when set to Focus and using the focus/recompose technique, the shutter could be locked in AF-S mode)
a3 Focus tracking with lock-on: set to 3 to 5 and Erratic for birds in flight
a8 AF activation: enable AF-ON only for the back button focusing technique
f1 Custom control assignment: fine-tune the layout of your camera's buttons so that you have to go to MENU as little as possible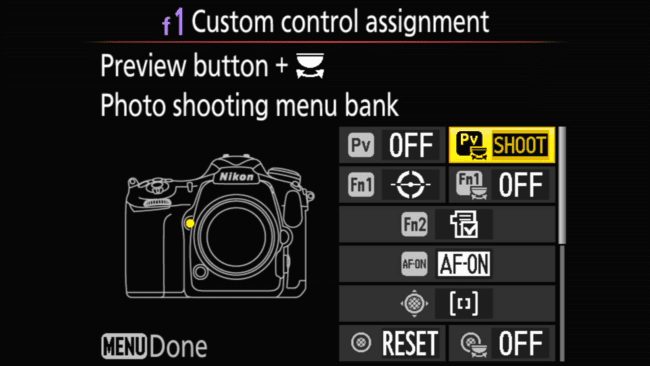 Best Lenses for Nikon D500 Wildlife Photography
The Nikon D500 is a professional tool for serious work. In the following list, I will therefore omit lenses that, by their build and optical properties, would be more suited to amateur-oriented cameras such as the D3000 or D5000 series. And since wildlife is far from using just long super-telephoto lenses, I'll start pretty wide.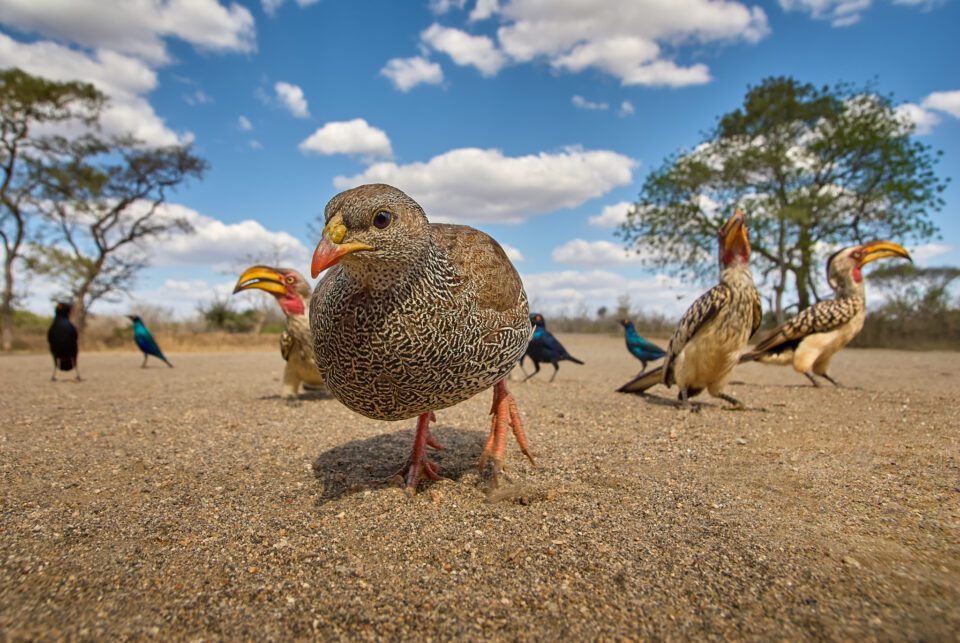 Nikon AF DX Fisheye NIKKOR 10.5mm f/2.8G ED: A super-wide-angle lens that finds its use primarily when photographing smaller animals in the context of their natural habitat. Its focusing distance extends barely a few centimetres in front of the front lens element.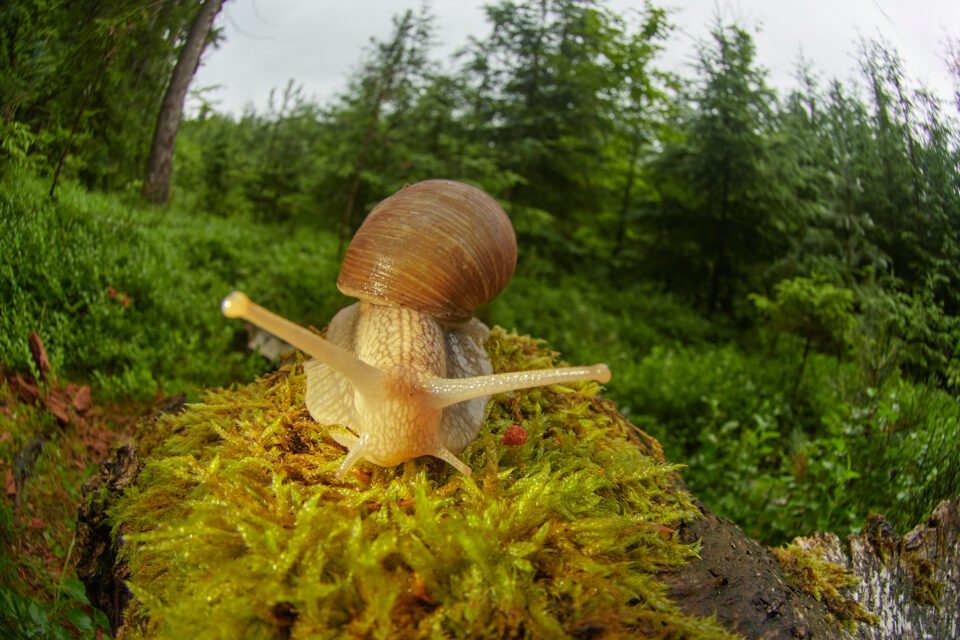 Laowa 15 mm f/4 Wide Angle Macro 1:1 SHIFT: Still a very wide-angle MF lens that allows macro up to 1:1 scale, plus a vertical shift function for perspective control. For environmental portraits of amphibians, reptiles or even larger insects, this is a great choice.
Nikon AF-S VR 105mm f/2.8G ED Macro: When you need to achieve a nicely blurred background, or when a greater distance from the shooting animal is essential, the classic 105mm macro lens is invaluable. The ideal lens for herping.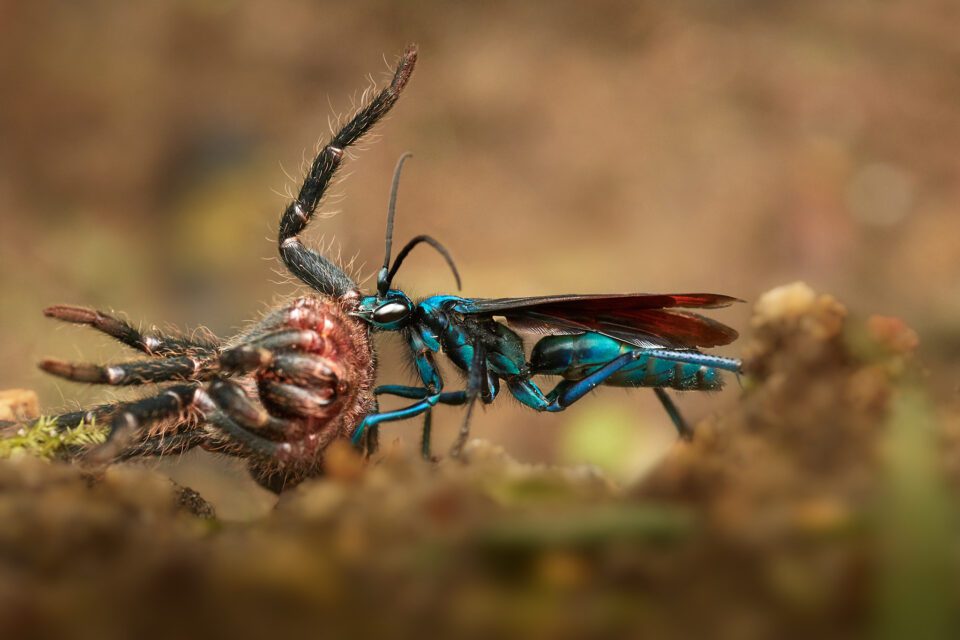 Nikon AF-S NIKKOR 70-200mm f/2.8E FL ED VR: The 1.5x crop factor is starting to work in our favour. With a focal length of 300mm (when converted to full-frame), you can get good shots of larger animals on African safaris or even birds near feeders. The lens also handles well with a 1.4x teleconverter.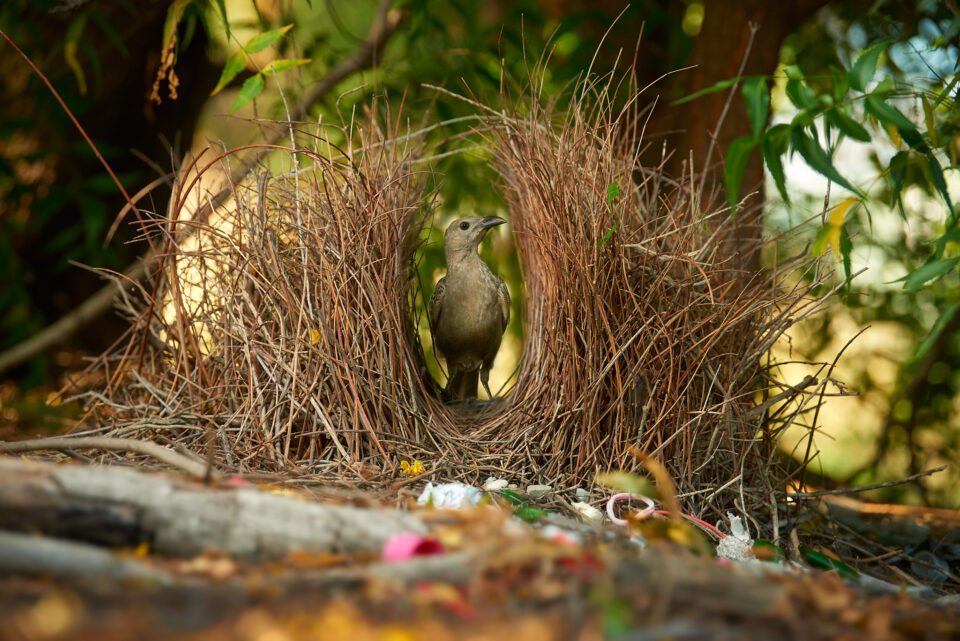 Nikkor 200-500mm f/5.6E ED VR: A great companion for the D500. Optically very high quality, with an equivalent field of view of 300-750mm, a constant f/5.6 aperture through the entire range, fairly durable construction. The lens can only be criticised for not very fast AF.
Nikkor 300mm f/4E PF ED VR: A shorter telephoto lens that is so small and light that you'll be putting it in the same compartment as a standard zoom in your camera bag. It has excellent sharpness and respectably fast AF. An outstanding choice for photographing hummingbirds in South America, for example.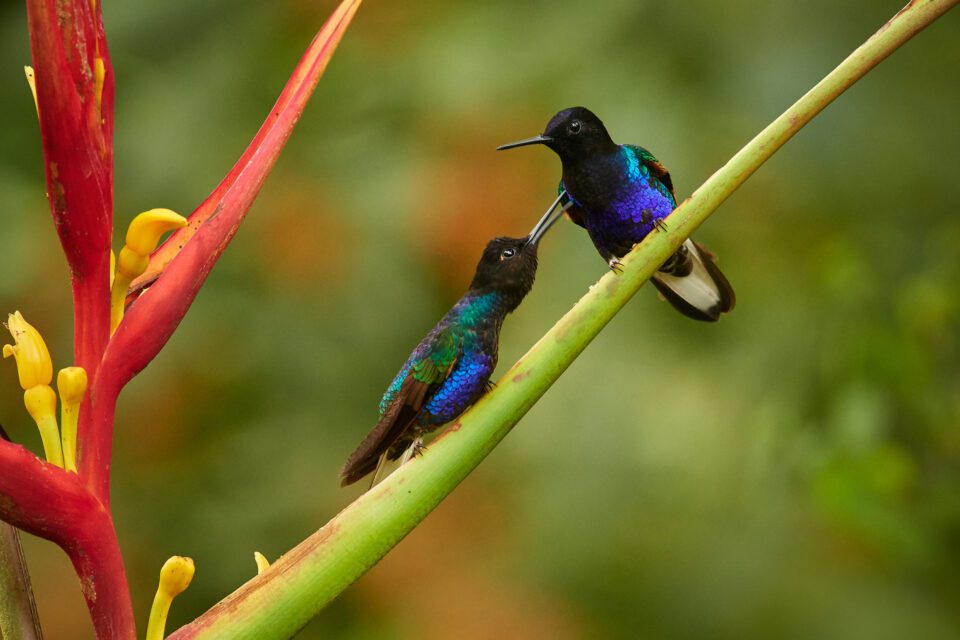 Nikon AF-S NIKKOR 500mm f/5.6E PF ED VR: If I could only take one lens on an expedition, it would be this one. Why? Super sharp, super light, fast focusing and wonderfully hand-holdable. Combined with the D500 it will provide great magnification (750mm). Suitable for small birds or shy animals at longer distances.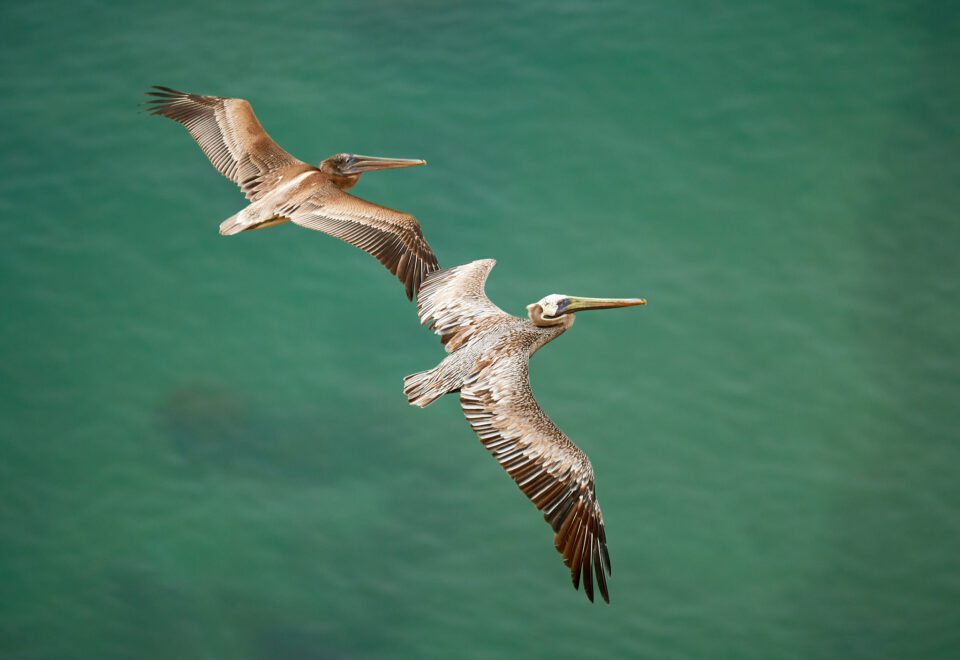 Nikkor 600mm f/4E FL ED VR: This lens is a sort of middle way between the 400 f/2.8, 500mm f/4 and the 800mm f/5.6. All of these lenses are the pinnacle of the evolution of super-telephotos to the F mount. The sharpness, contrast transmission, and focusing speed are unprecedented. Moreover, with the introduction of the Z bayonet, they can be bought in second-hand shops at very interesting prices. For the money you save, don't forget to invest in a proper tripod, you'll need it.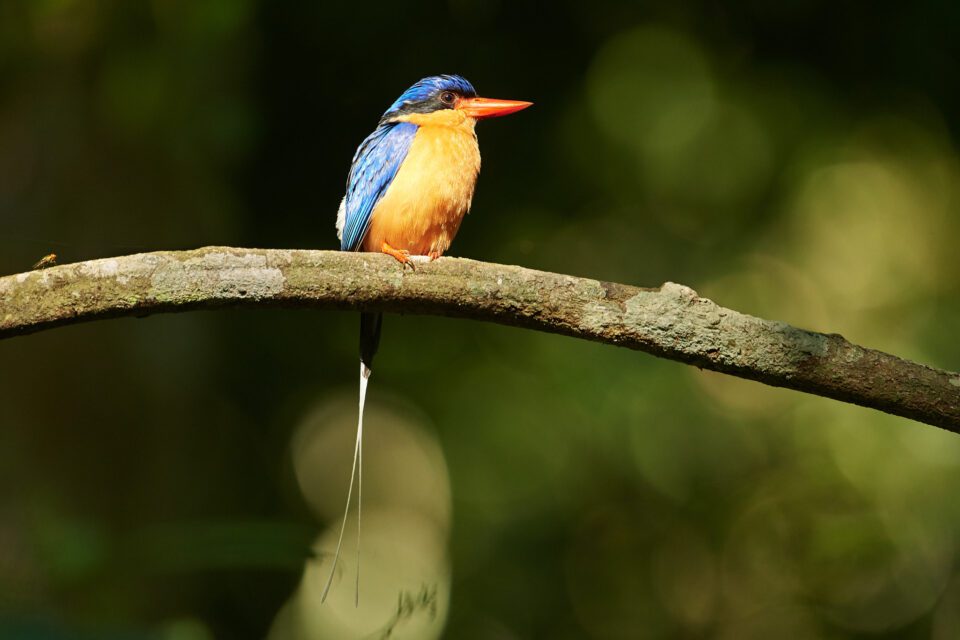 Wildlife Photography Accessories Compatible with the D500
Often it's those overlooked little things that can be the crucial factor that separates success from failure. And which little things could come in handy when you're out in the field photographing wildlife?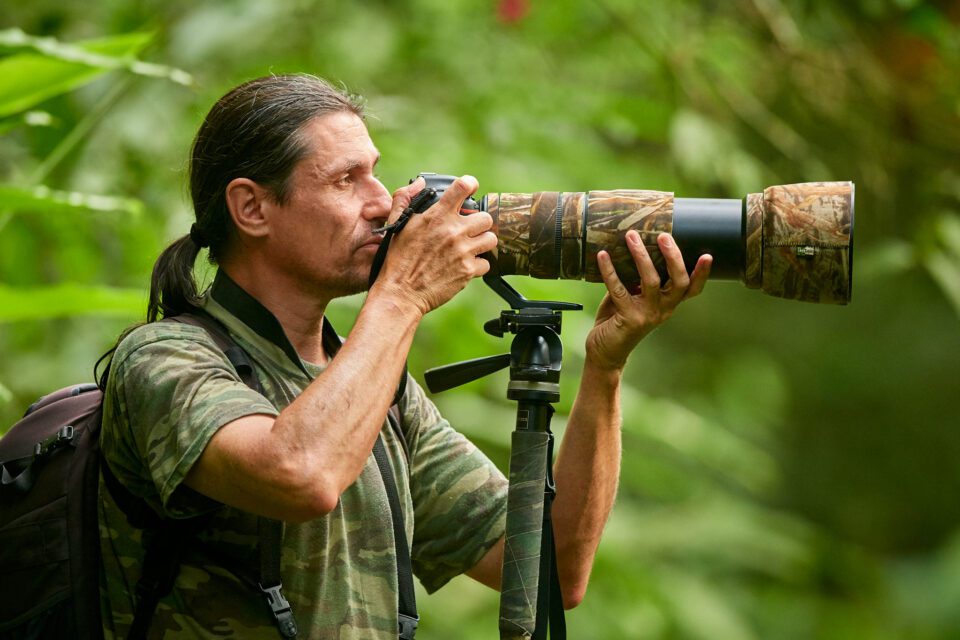 Photo Blind: Unfortunately, during their coexistence with humans, animals have learned that it is better to keep their distance from us. However, as photographers, this does not suit us. Fortunately, there are plenty of ways to camouflage ourselves in the field and get closer to the animals. When choosing a cover, take into account whether you will be moving it frequently or if it will be placed in one place for long periods of time. Weight and dimensions after packing up play an important role.

Tripod: Even with the world's lightest lens, you can't aim for hours at a single branch or nest cavity while waiting for a kingfisher, toucan or eagle to arrive. A tripod should be as light as possible in terms of weight and size, but it must be able to support your gear safely. Carbon models will give you more stability at a lower weight compared to the alloy ones. But they will put a bit more strain on your wallet.
Tripod Head: You'll have the best control over your telephoto lens if you mount it in a gimbal head. However, this isn't really suitable for shooting with shorter lenses. A stable ball head can be a good compromise.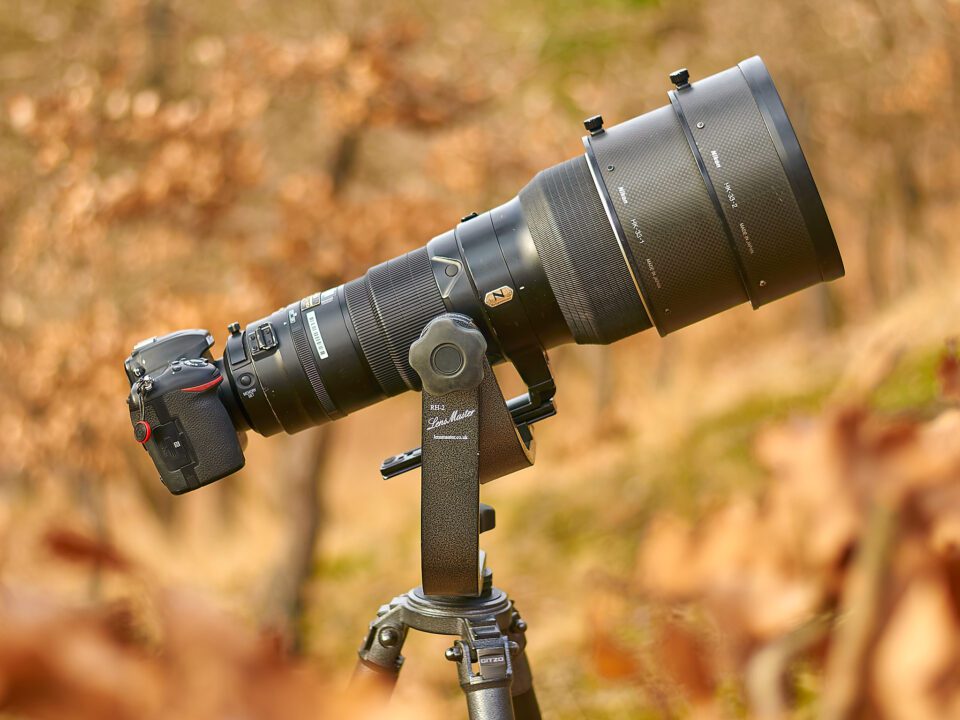 Fast Memory Card: with continuous shooting, your camera will run out of breath the moment it fills its buffer. This is usually a matter of seconds. With a slow card in your camera's slot, you'll wait long, painful seconds before you can shoot again. Only there probably won't be anything left to photograph. The critical value for us is the write speed, which is over 1500 MB/s for the fastest cards on the market.
Teleconverter: Sometimes it is useful to extend the range of the lens with a teleconverter, which is a lens assembly inserted between the camera body and the lens. Teleconverters typically extend the focal length of the lens by 1.4x and 2.0x. However, the toll of the extended lens range is slower aperture (1 to 2 stops), degraded lens sharpness, and slower focusing in dimmer lighting conditions. The higher the magnification of the converter, the more these flaws become apparent.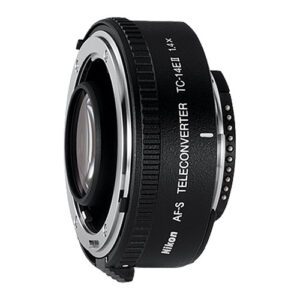 Lens Protection: I don't know how about you, but I'm often crawling in the dust, leaves and mud with my lens. I'll often put my gear in wet moss or grass. The neoprene cover partially protects the lens and also provides camouflage.
Camera Strap: Wearing several kilograms of heavy gear around your neck all day might please your orthopaedic doctor, but not you. That's why I recommend investing in a good quality camera strap. For carrying heavy telephoto lenses, a strap such as the Black Rapid works great. Personally, I carry my camera over my shoulder on my Peak Design Slide.
Backpack: you should be able to fit your camera with the longest telephoto lens attached and everything you need in your backpack. The backpack should be comfortable, lightweight, and resistant to rain and rough handling. If you plan to travel abroad, it should meet the requirements for hand luggage. Personally, I really like the Peak Design and Shimoda backpacks.