ISO Performance at low ISOs (ISO 100-800)
Let's take a look at how the Nikon D4s performs at low ISOs. Here are some crops at ISO 100, 200, 400 and 800:
As expected, the Nikon D4s produces very clean images at low ISOs – there is no visible difference in noise between ISO 100 and 800.
High ISO Performance (ISO 1600-204800)
High ISO performance is a very important measure of DSLR sensor quality for low-light photography. Here is how the Nikon D4s performs at high ISO levels between ISO 1600 and 409600:
ISO 1600 introduces a hint of noise, but the image is still very clean. At ISO 3200, we see more noise being added in the image, especially in the shadows. Both are perfectly usable though, since there is no loss of color or details.
ISO 6400 is still very impressive despite the added noise throughout the image. There is virtually no chroma noise present, even in the dark shadows. The first hints of chroma noise appear at ISO 12800 though, which looks significantly worse than ISO 6400. Still, with a bit of down-sampling and noise reduction, one could get pretty impressive results even at ISO 12800.
Things get progressively worse from there. At ISO 25600, there are plenty of artifacts throughout the image, some of which can be automatically eliminated as part of RAW processing when imported into Lightroom (Capture NX-D does not map out hot pixels at high ISOs). Although ISO 25600 is already beyond my comfort level, I have seen some images shot at ISO 25600 that looked pretty darn good when cleaned up in post.
Anything above 25600 looks like trash due to heavy loss of colors, dynamic range and noise + artifacts.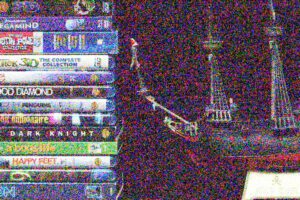 And I cannot understand why Nikon even made ISO 409600 available – it is completely unusable and there is nothing you can do in post to clean it up.
ISO Performance Summary
As expected, the Nikon D4s produces very clean images at pixel level. There is practically no visible noise between ISO 100 and 1600 and images are perfectly usable all the way to ISO 12800 and sometimes even ISO 25600, especially once noise reduction is applied. Above ISO 25600 is where things look pretty bad, with a heavy loss of colors, details and dynamic range. The "boosted" ISO numbers are only somewhat usable below ISO 51200, if down-sampled and cleaned up. Anything higher than that is plain unusable. Personally, I would not hesitate to shoot from ISO 100 to 12800, but anything above that is outside of my comfort zone. When shooting with the D4s, I usually have it set to 12800 as "Maximum ISO sensitivity" under Auto ISO.
John Lawson did a test to see how much he can squeeze out from an ISO 25600 image. Take a look at the shot of a Great Horned Owl that he captured at night: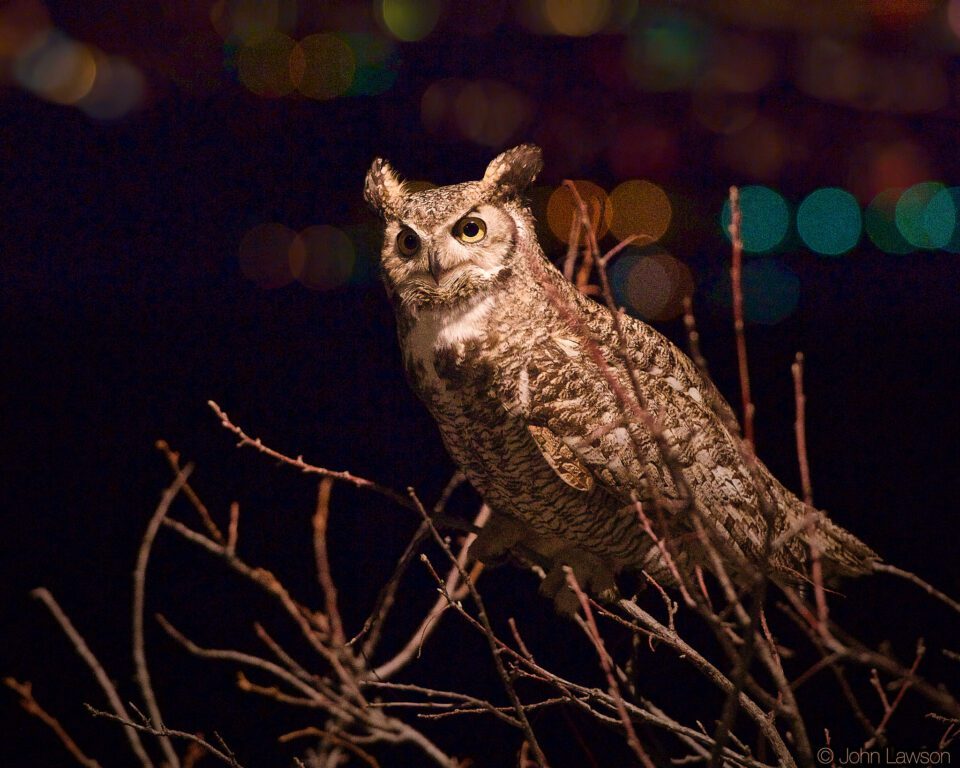 And below the cleaned up image, you will find his notes: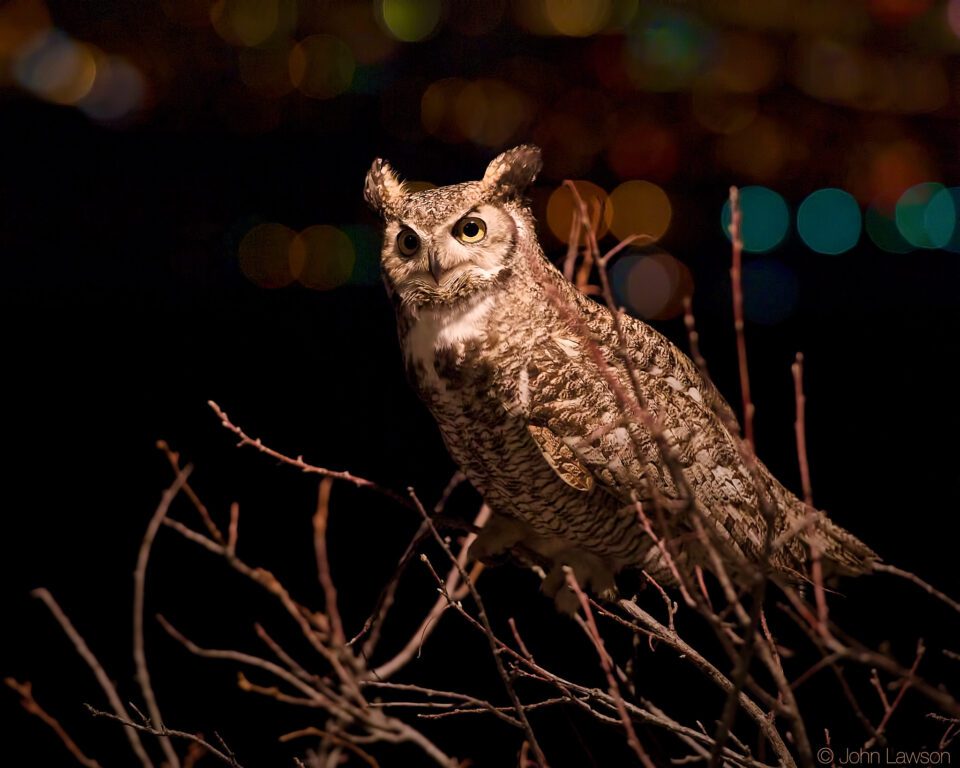 That's a pretty aggressive use of noise reduction, but the end result is what matters – I love his cleaned up version of the owl! I don't think I have ever seen a shot of a wild owl with bokeh highlights in the back…
It is hard to judge the performance of the Nikon D4s without direct comparison against other cameras, which is why you should definitely check out the next page of this review.