Image Sensor
Although the resolution of the camera at 16 MP might not sound as impressive as 36 MP by today's standards, the sensor of the D4s (designed and manufactured by Nikon) has amazing pixel-level quality with very little noise – something that higher resolution sensors can only achieve when down-sampled / resized. Thanks to the low noise levels, the D4s' native ISO sensitivity goes from ISO 100 to 25,600 and can be "boosted" all the way to staggering ISO 409,600 (although completely unusable at that speed). The smaller 16 MP resolution also allows the Nikon D4s to process images insanely fast, enabling continuous shooting speeds up to 11 frames per second.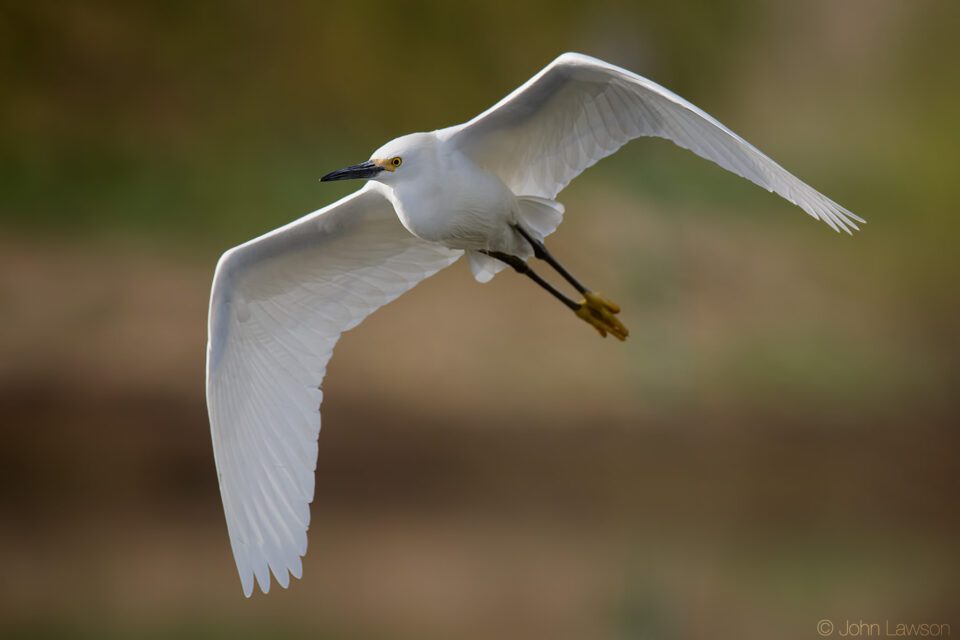 Smaller files are easier and faster to post-process and can look great right out of the camera, something many sports shooters want when photographing live matches and submitting images during games. Because of this, many photographers like and prefer working with 16 MP images compared to 24 MP or 36 MP. At the same time, 16 MP cameras do not give as much room for cropping as higher resolution ones, so that's their biggest disadvantage.
When it comes to noise levels / SNR, Nikon's sensors perform very similarly, as long as images are normalized to the same resolution (which is the proper way to compare sensor performance).
Despite the increase of native ISO range by a full stop, the Nikon D4s seems to yield similar results as the D4, with no more than 2/3 of a stop difference at very high ISO settings. As I have written in other reviews and articles, we have pretty much hit the innovation wall in current CMOS sensor technology, so Nikon has been mostly optimizing the sensor output with better noise suppression algorithms. The biggest jump that we have previously seen on Nikon's full-frame DSLRs was from the D3 to the D3s, where the latter was noticeably cleaner than its predecessor, by roughly 1.5 stops above ISO 1600. Since the D3s, we have not seen such changes in noise performance. Aside from higher resolution, the D4 did not offer significant changes in noise performance and the D4s does not either. Once you read the Camera Comparisons page of this review, you will see exactly what I mean here.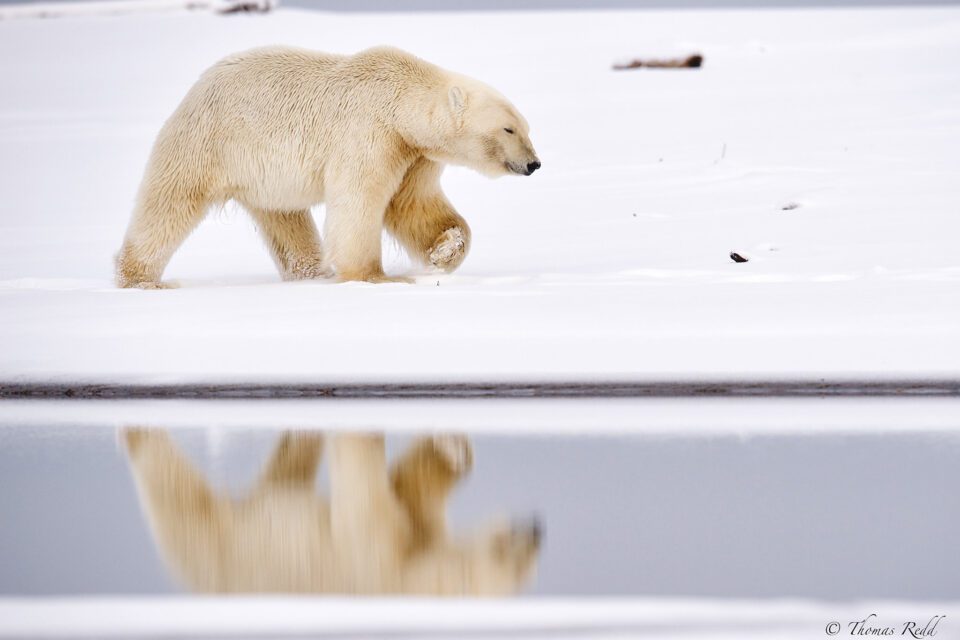 sRAW Format
The D4s was the first Nikon DSLR to ship with the sRAW format option. If you have never heard of the sRAW format, it is basically a down-sampled / down-sized version of the full RAW file to 1/4 the resolution. As you may already know, taking a large resolution file and down-sizing it in software results in reduced noise. In addition, this process also potentially hides such problems as camera shake and slight focus problems, because you are looking at a much lower resolution file. I decided to test the sRAW format in different scenarios and see how it compared to a RAW file. My research lead to the sRAW format explained article, where I shared disappointing results, showing that sRAW was in fact not a real RAW file, but rather an 11-bit processed (demosaiced) file with limited options. On top of this, losing 3/4 of the resolution on the D4s means that the camera can only capture sRAW files at mere 4 MP, which is just too little to be of practical use.
Autofocus Performance
Since the original D3 was released back in 2007, Nikon has been progressively updating the 51-point autofocus system in newer cameras. As a result, the Multi-CAM 3500FX autofocus module has been going through a number of changes (some of which were rather significant), bringing faster and more accurate focus acquisition and tracking capabilities. The Nikon D4s shipped with an updated "Advanced Multi-CAM 3500FX" autofocus system, which for the most part is not that much different than what the D4 had, except for one new feature – Group Area AF. Actually, Group Area AF is not a new feature. It existed back in the Nikon D200 and D2x days and used to be called "Group Dynamic AF". The difference between the Group mode compared to Single or Dynamic modes, is that the Group mode activates several focus points simultaneously, instead of giving priority to one focus point and then tracking the movement with the surrounding focus points. If you do not understand what this all means, please read my article on Nikon Group Area Autofocus, where I explain how this mode works and what situations it is most suited for. A more extensive and generic article that discusses all focus modes of modern DSLRs might be useful to read as well.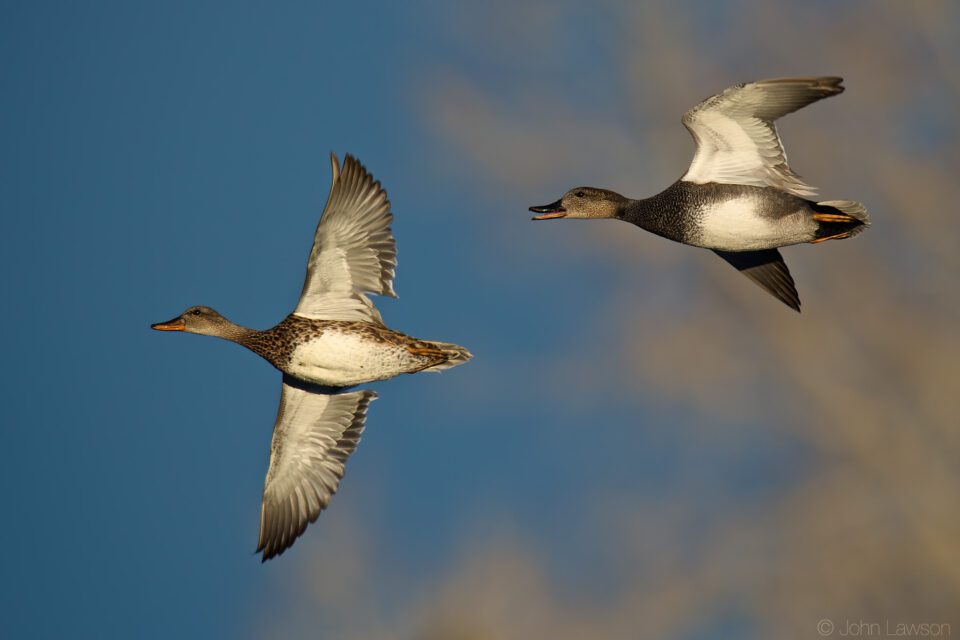 If you are moving up from a D700, D3 or D3s camera, the D4s' focus system has a lot to offer in comparison. The focus system is more sensitive to light, with the focus detection range expanded by a full stop from -1 EV to -2 EV. This not only opens up opportunities for focusing with slower lens + teleconverter combinations at smaller apertures than f/5.6, but it also makes every lens focus better and more accurately in low-light situations. On top of this, the new EXPEED 4 processor truly does make a difference in autofocus performance. As reported by John Lawson and Thomas Redd, the difference in autofocus speed and accuracy between the D4 and the D4s was quite noticeable, especially when actively tracking moving subjects. Everyone I know that moved up from the D4 to the D4s actually felt the difference too, reporting higher keeper rates with the D4s. How much higher? That's a tough question to answer, because it is hard to quantify that due to the many variables involved. Thomas Redd, for example, reported between 10-15% faster performance, while others claimed as much as 30%. To me, the difference between the D4 and the D4s was as much as the difference between the D800 and the D810, which is significant – closer to the 30% mark I would say. John Bosley summed up his thoughts on the difference in his Nikon D810 for Weddings article and a number of others, including myself, reported similar results.
Here is what John Lawson had to say about the autofocus performance of the D4s when shooting a baseball game in low light:
I found a local baseball game one evening and decided to test the speed and accuracy of auto-focus on the D4S. This was by no means a torture test for the camera but the results were impressive nonetheless. Of the 769 shots taken during the game exactly 2 were out of focus, and I'm pretty sure they were my fault. One unforeseen challenge was how little light I had to work with. I shot wide open at f/4 on my 600mm and the ISO was up around 12800. The sample images have no noise reduction applied.
And here are some of the shots from that baseball game: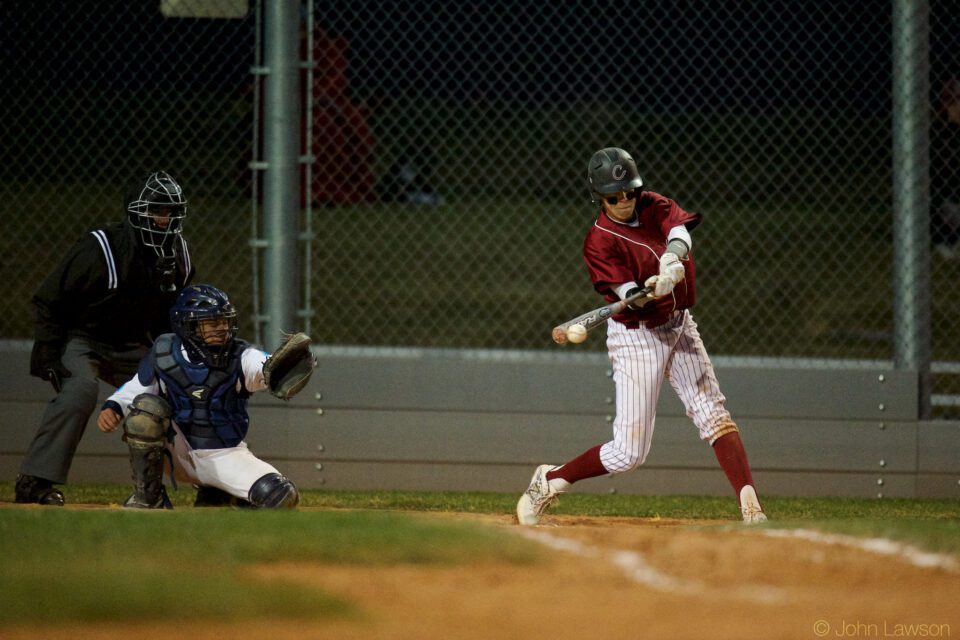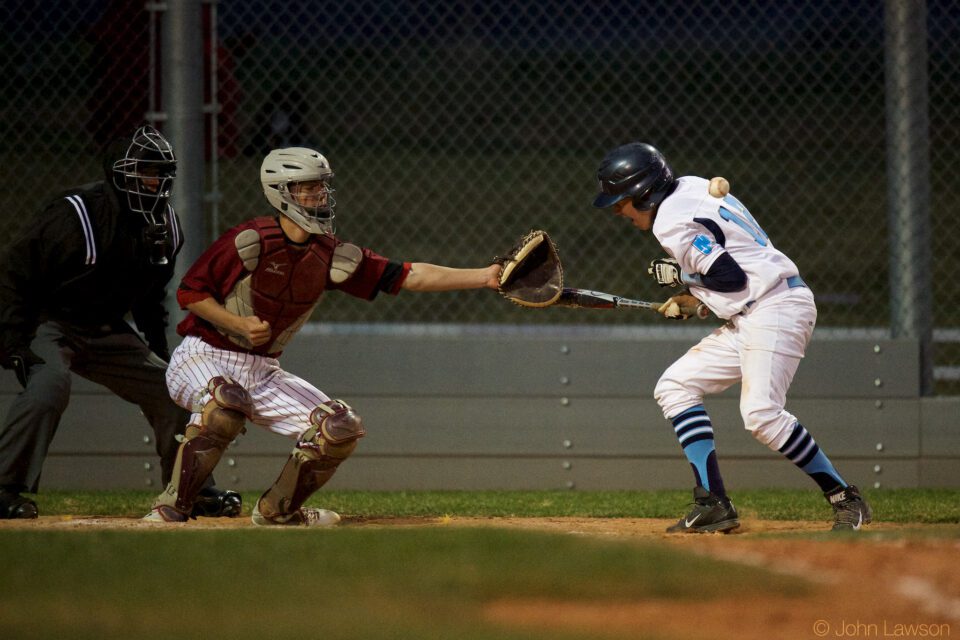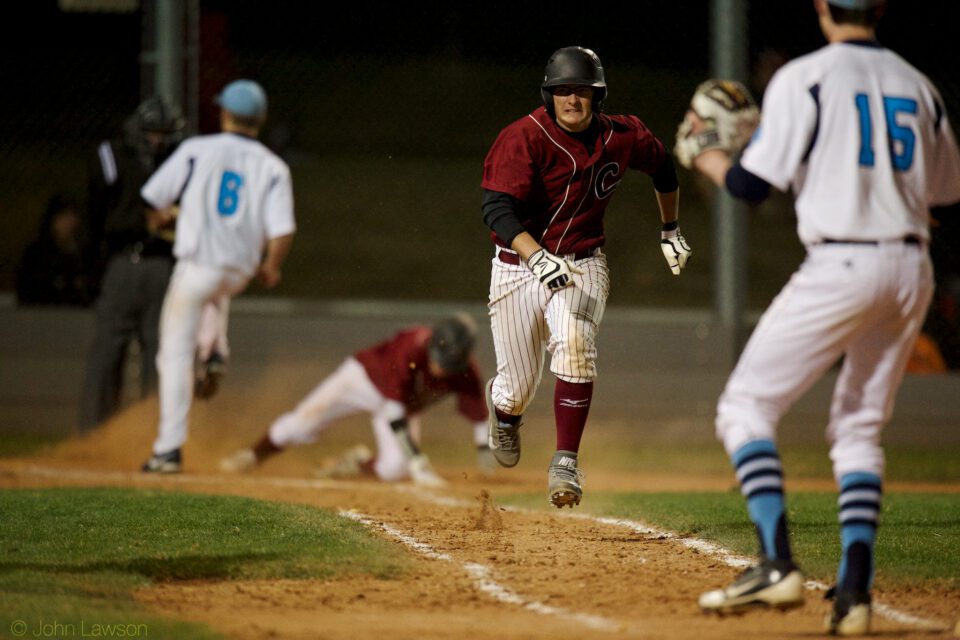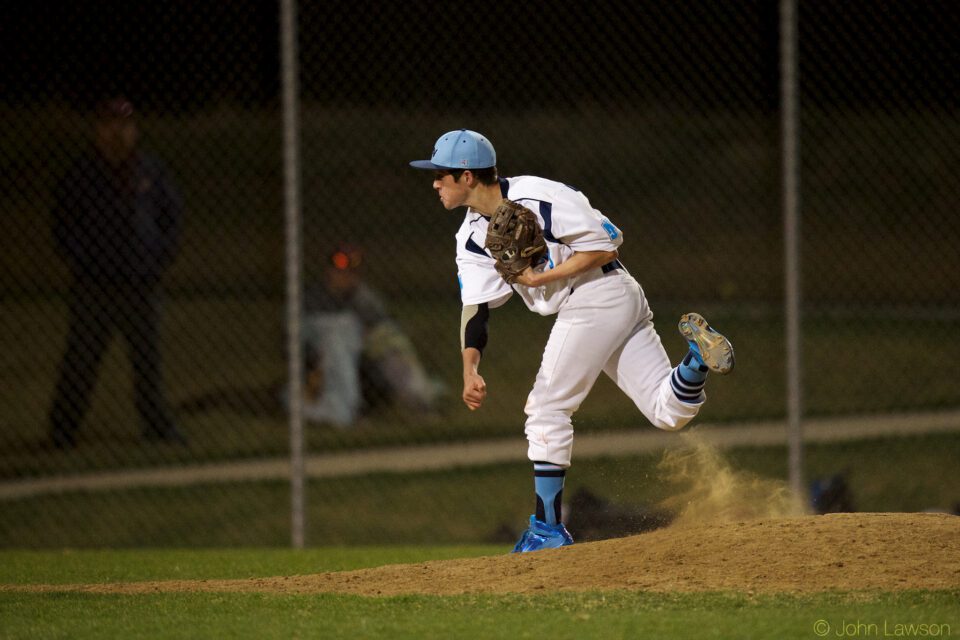 Metering and Exposure
What about metering and exposure accuracy? The Nikon D4s ships with the most advanced 91,000 pixel RGB sensor, so its metering performance is superb, whether shooting landscapes, portraits, sports or wildlife. This intelligent metering sensor allows the camera to properly expose scenes and subjects even in the most complex environments. Aside from the advanced scene recognition system that incorporates the new Group-area AF feature, the D4s also comes with a face recognition system that automatically prioritizes faces and skin tones when calculating proper exposure. As I have pointed out earlier, there is a new setting in the CUSTOM SETTINGS menu called "Matrix metering" that allows turning Face detection on and off. Once turned on, if the camera detects faces in a scene, it will expose for the subjects, rather than the brighter or darker background. I found this feature to be particularly useful when photographing weddings. With face detection turned on, I photographed newlyweds going from a sun-lit ceremony area to a pretty dark shade and I did not have to adjust my exposure settings – the camera did a wonderful job with keeping the couple properly exposed in both environments.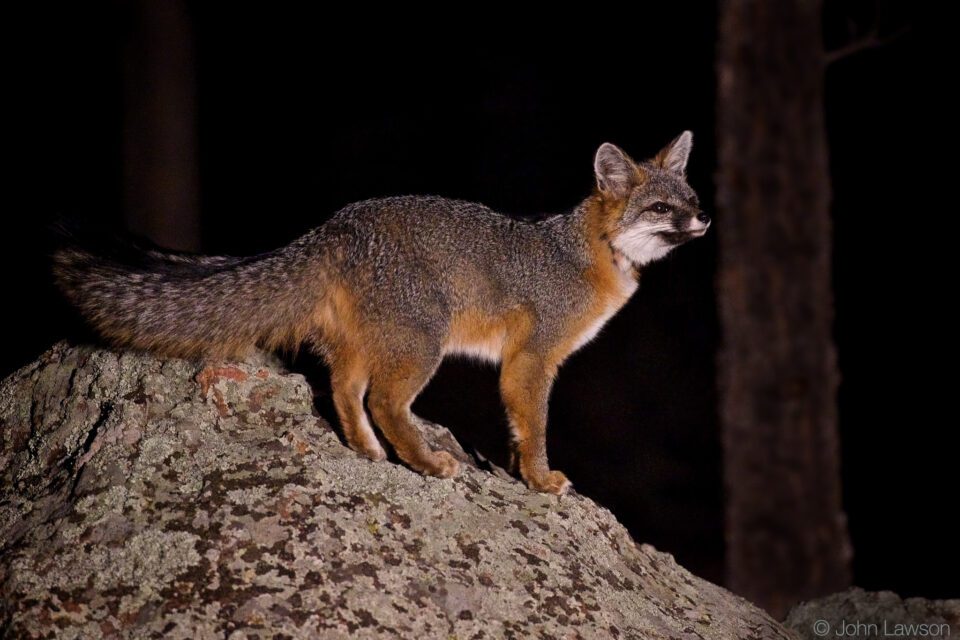 Continuous Shooting Speed
Although on paper the Nikon D4s only gained a single fps more than the D4 for continuous shooting speed with full time autofocus, Nikon actually used a brand new mirror balancer mechanism that reduces mirror bounce when the camera shoots at such high speeds. Why is this important? Because if the mirror bounces several times after each shot, the secondary mirror that communicates with the autofocus system will also bounce, making autofocus less reliable for continuous shooting. Remember, the secondary mirror is the key element that passes the light to the phase detection sensors located on the bottom of the camera chamber. See my article on how phase detection autofocus works and you will realize why this is important. How big is the difference? Take a look at the comparison of the mirror mechanism between the D4 and the D4s that was made by Nikon Europe:
Notice how the mirror bounces 3-4 times when it comes down on the D4 and only bounces twice on the D4s. That's a pretty significant change, because if the secondary mirror is in position faster, the AF system can shoot and track subjects more accurately.
This means that the autofocus system performance boost that our team at Photography Life saw on the D4s could actually be a result of not just a faster processor, but also a superior mirror mechanism that allows for better tracking while shooting fast action scenes at 11 fps.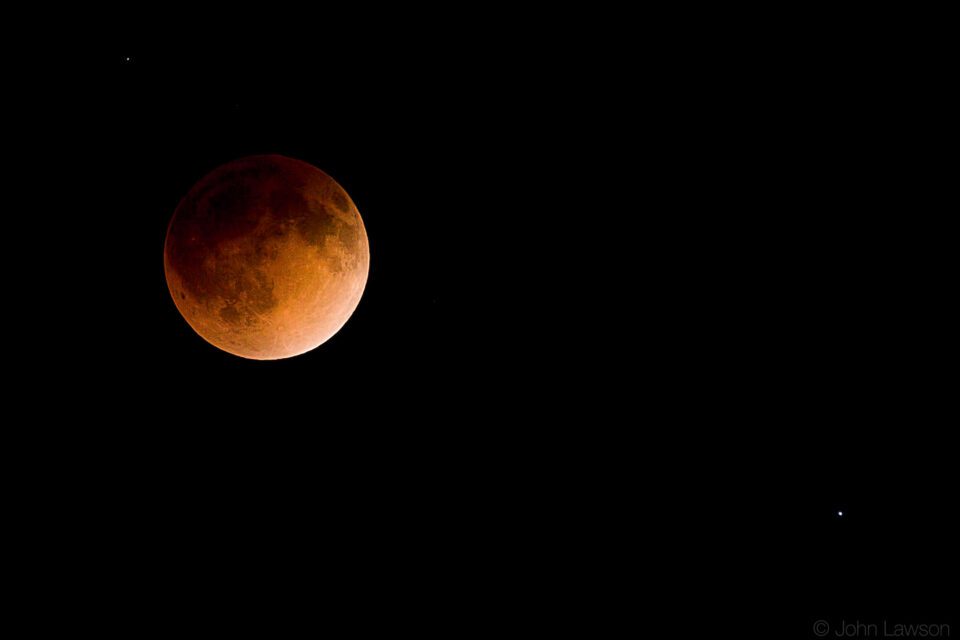 Battery Life
Many D3 and D3s owners were quite disappointed when they found out that Nikon changed the battery type on the D4 and made it smaller in terms of capacity. While the Nikon D3s could shoot well over 4 thousand images, the D4's battery could only handle about 2600 shots (CIPA). That was due to the fact that the older EN-EL4a battery was rated at 2500mAh, while the EN-EL18 battery on the D4 was rated at 2000mAh. With the D4s, Nikon went back to using 2500mAh batteries, so the new EN-EL18a battery for the D4s can now extend the battery life to over 3 thousand shots. Now keep in mind that CIPA rating is based on camera usage with and without Image Playback and Live View, so if you have those turned off, you should have no problems squeezing over 4 thousand images out of the D4s.
Buffer Capacity
As I have already shown earlier, the buffer capacity of the Nikon D4s has been increased when compared to the D4. When shooting at 11 fps and 14-bit Lossless Compressed RAW format, the camera can handle a total of 78 images, which roughly equates to 7 seconds of continuous shooting. That's a long time for capturing action and something no other Nikon DSLR can accomplish at that speed. If 7 seconds is not enough, you could switch to Compressed 12-bit RAW and you could shoot a total of 176 images, which is 16 seconds of continuous shooting. And if you want even longer shooting to perhaps make a high resolution movie at 11 fps, you could switch to JPEG and shoot until the card fills up!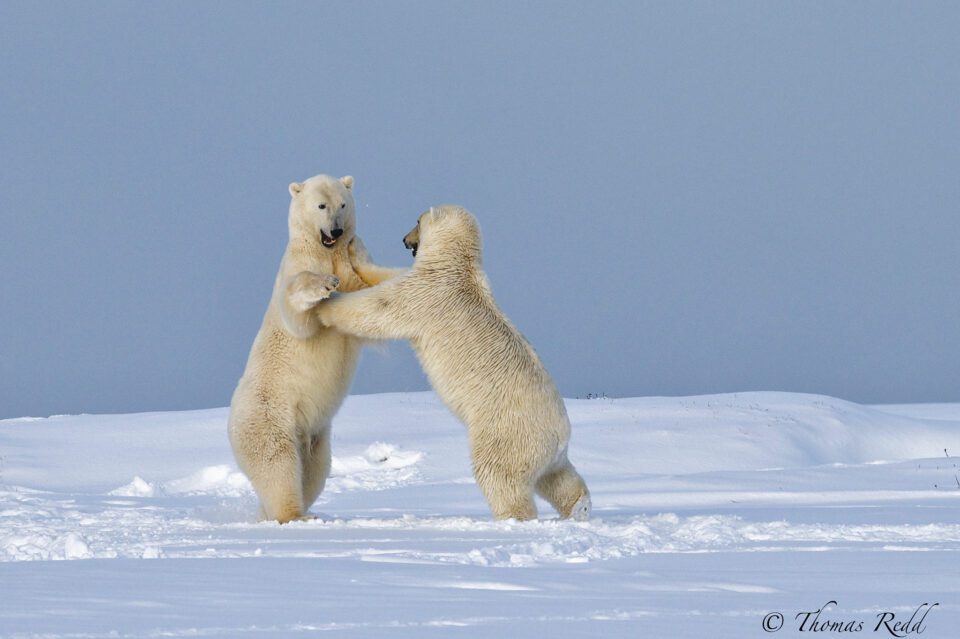 To see a complete listing of Nikon DSLR camera buffers, see my Nikon DSLR buffer comparison article, where I list all current DSLR models with their shooting speed and buffer sizes for different image formats.
Movie Recording
The Nikon D4s is also quite an attractive camera for videographers as well. Thanks to the much faster EXPEED 4 processor, the D4s is capable of shooting high definition 1920×1080 videos at up to 60 frames per second. While HD at 60 fps has become pretty standard on many modern digital cameras, the Nikon D4s can do a few things that most other cameras cannot – output uncompressed video through its HDMI port and write video to a memory card simultaneously. On top of that, you can now actually select between different crop modes for shooting video (FX, DX, 2.7x Crop), with the 2.7x crop giving pixel-level quality from the sensor. Auto ISO can also now be set for video, which works the same way it does for stills by automatically adjusting the camera's sensitivity depending on the brightness of the scene. Sadly, the Nikon D4s does not shoot 4K video, so Sony and Panasonic are ahead of the game in that regard.
Dynamic Range
Just like other modern Nikon sensors, the D4s has impressive dynamic range. While it is not as good as what the Nikon D810 can do, the D4s was measured at 13.3 EVs (total stops) by folks at DxOMark, placing the Nikon D4s at 29th spot among all tested cameras. In comparison, the Nikon D810 (which is currently the king of dynamic range) was measured at 14.8 EVs. With approximately a stop and a half of dynamic range difference, the D4s might look a bit weak compared to the D810, but if you factor in its resolution, the camera is actually ranked first among similar 16-18 MP full-frame cameras. So it is still the best camera in its class not only in noise performance, but also in dynamic range. Keep in mind that dynamic range drops rapidly as ISO is increased, so your best options for recovery will be at the ISO 100-800 range – anything beyond ISO 800 will decrease dynamic range dramatically, especially above ISO 1600.
Take a look at the below shot of a Great Horned Owl that John captured: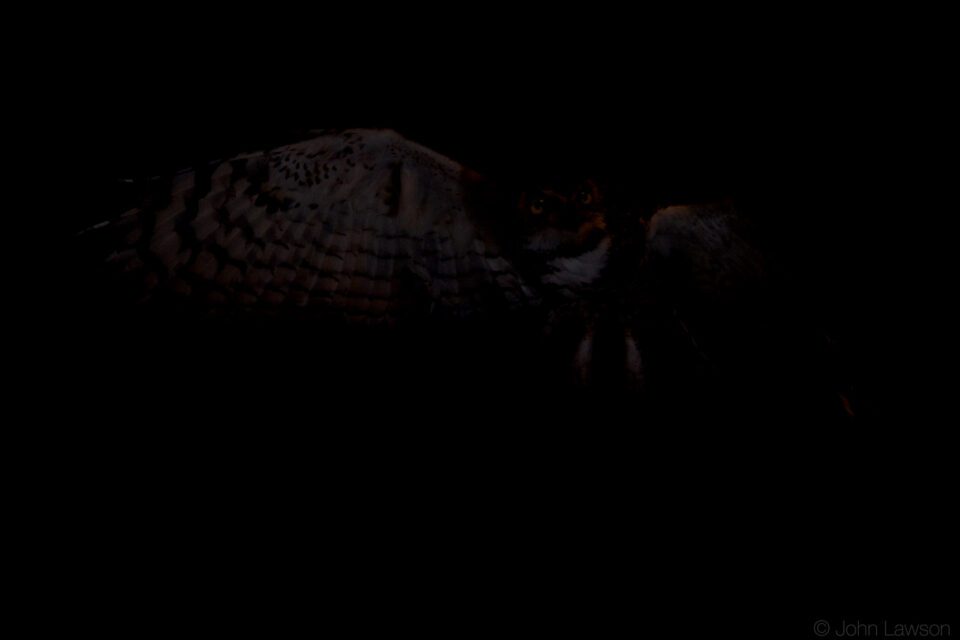 And see his notes on the bottom of the recovered image: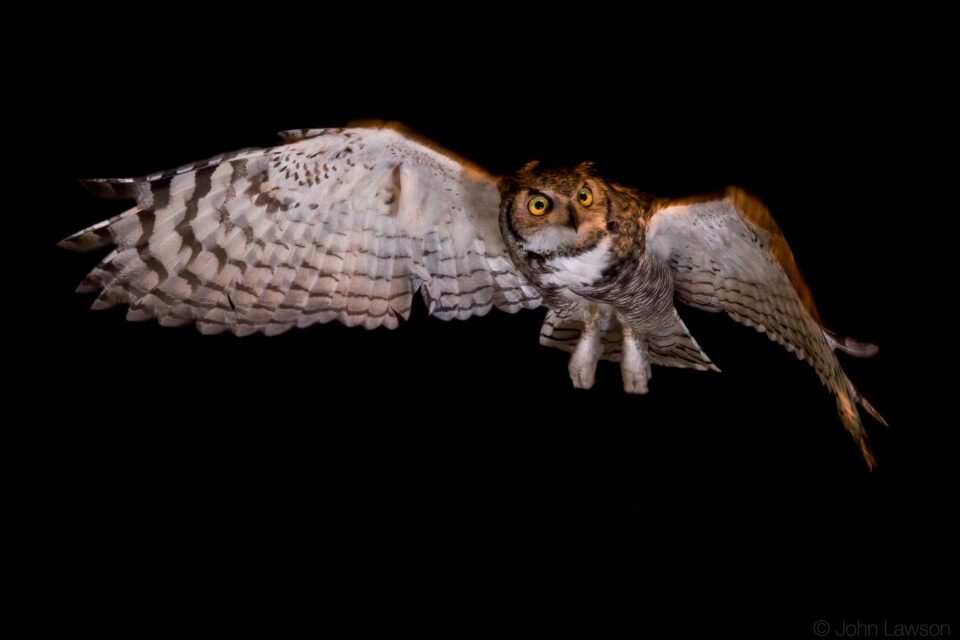 That's pretty impressive for an action camera!
See the next page for ISO comparisons in a controlled lab environment.