Exactly after two years since the Nikon D4 announcement, Nikon made the D4s public at the 2014 Consumer Electronics Show (CES) on January 6, 2014. Although the camera was not ready for a full announcement, Nikon wanted to have something to show at the CES, so it only hinted about the development of the camera and its intentions to preview it. The camera was officially announced at the end of February and the first units started to ship shortly after in March. The Nikon D4s is a modest upgrade over the D4, with very slight ergonomic changes, expanded ISO range, faster image processor, faster wired / Ethernet speed, improved battery capacity and a bunch of new firmware options. As an incremental update, the Nikon D4s basically solidified the already superb D4 and made it even better.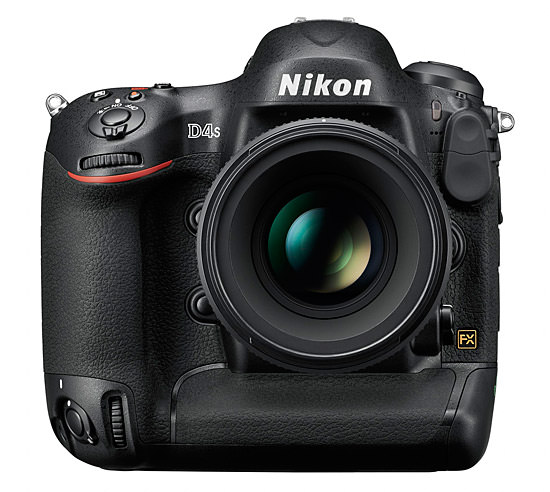 Although I had plans to review the D4s earlier this year, my hectic summer schedule and work commitments kept me too busy and I was not able to get it published. I wrote some notes from using the camera when I had it for a few months, then went back and added more again after getting my hands on the camera again later. Since my time with the camera was rather limited, I requested our wildlife gurus Thomas Redd and John Lawson to use the camera and provide their feedback on what they liked and did not about the camera. Thus, this review is yet another collective effort from our team, which hopefully makes it more balanced and objective than if I were to solely do it by myself.
Without a doubt, the top-of-the-line Nikon DSLR line is the most feature-rich, responsive and most capable cameras, and the D4s is not an exception. While the exterior of the D4s is practically identical to the D4 (more on ergonomic changes on the next page), the inner core is where the camera got the most upgrades. The 16.2 MP sensor got a boost in the native sensitivity range, going from ISO 100 to 25,600, which is a stop higher than what the D4 had. The camera's metering and white balance systems got tweaked with more features. The autofocus system was improved with more features and a faster shooting rate of 11 fps with full-time autofocus (versus 10 fps on the D4).
While these might look like very small incremental changes that are not worth upgrading for, even slight improvements in autofocus performance might pay the price of the camera for a working professional. And that's where the Nikon D4s delivers. Thanks to the new EXPEED 4 processor that is 30% faster than its predecessor, the camera can handle data much faster, giving a significant boost in overall performance. And this is not coming from Nikon's specifications or data sheets – our team immediately noticed the camera to be faster and more responsive in autofocus operation, particularly in continuously tracking fast-moving subjects. The faster processor also allowed Nikon to push more data for capturing high definition video and the D4s is now capable of recording HD videos at up to 60 frames per second. Along with the ability to pick different crop modes, full exposure control, uncompressed HDMI output and the ability to record videos to both internal memory and external recorders, the Nikon D4s is also a very capable camera for videography needs. Sadly, despite the industry's push to ultra-high-resolution 4K video, the D4s still lags behind when compared to other manufacturers like Sony and Panasonic.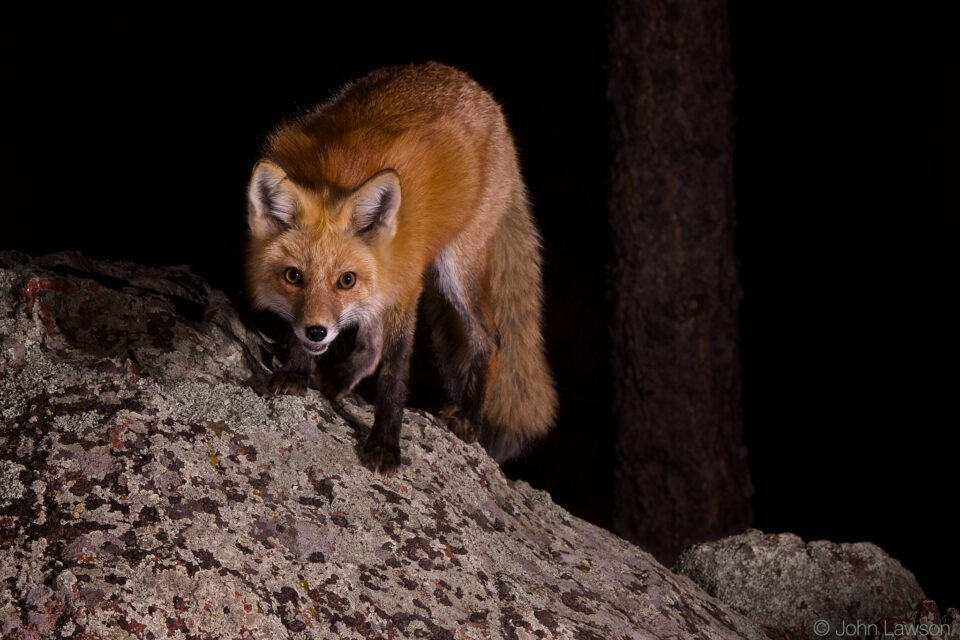 However, all these nice changes come at a cost – at $6,500, the D4s is not a cheap camera. It is the second most expensive DSLR in Nikon's history after the ridiculously expensive D3x (which was priced at $7,999 MSRP when it was announced and still currently sells for $6,999). If we roll the date back to 2007, we can see that the original D3 was priced at $5K. When the D3s came out in 2009, Nikon raised the camera's price by $200 to $5,199. Three years down the road, the new and shiny D4 comes out with a $6K price tag attached to it – an $800 increase. And finally, the D4s gets another $500 increase on top. Compared to the original D3, that's a $1500 price difference! If we adjust prices for inflation since 2007 (without taking into account currency conversions), the D4s should have been around $5,700 – $800 lower than what Nikon wants for the camera. Nikon knows that those who own their top-of-the-line cameras will want to continue upgrading when new models come out. Plus, by intentionally crippling lower-end FX camera bodies and holding off on high-end DX line, Nikon has been trying to get as many people as possible to move up to the D4 line. I also suspect that the Nikon D4s pricing was increased in response to Canon's $6800 price on its 1D X camera since they are the same class cameras.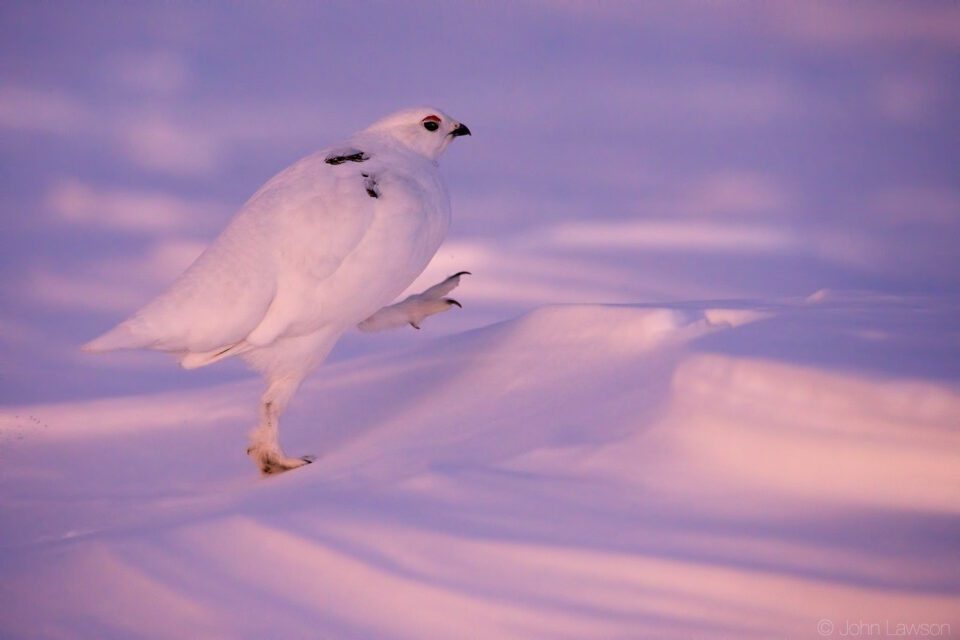 Nikon D4s Specifications
Sensor: 16.2 MP FX, 7.3µ pixel size
Native ISO Sensitivity: 100-25,600
Boost Low ISO Sensitivity: 50
Boost High ISO Sensitivity: 51,200-409,600
Processor: EXPEED 4
Dust Reduction: Yes
Shutter: Up to 1/8000 and 30 sec exposure, self-diagnostic shutter monitor
Shutter Durability: 400,000 cycles
Camera Lag: 0.012 seconds
Storage: 1x Compact Flash slot and 1x XQD slot
Viewfinder Coverage: 100%
Speed: 11 FPS
Exposure Meter: 91,000 pixel RGB sensor
Autofocus System: Advanced Multi-CAM 3500FX with 51 focus points and 15 cross-type sensors
AF Detection: Up to f/8 with 11 focus points (5 in the center, 3 on the left and right)
LCD Screen: 3.2 inch diagonal with 921,000 dots
LCD Screen Calibration: Yes
Movie Modes: Full 1080p HD @ 60 fps max
Movie Exposure Control: Full
Movie Output: MOV, Compressed and Uncompressed
Wired LAN: Built-in Gigabit RJ-45 LAN port
WiFi: Not built-in, requires WT-5a and older wireless transmitters
GPS: Not built-in, requires GP-1 GPS unit
Battery Type: EN-EL18a
Battery Life: 3,020 shots
Weight: 1,180g
Price: $6,499.95 MSRP
Detailed camera specifications can be found at Nikon USA.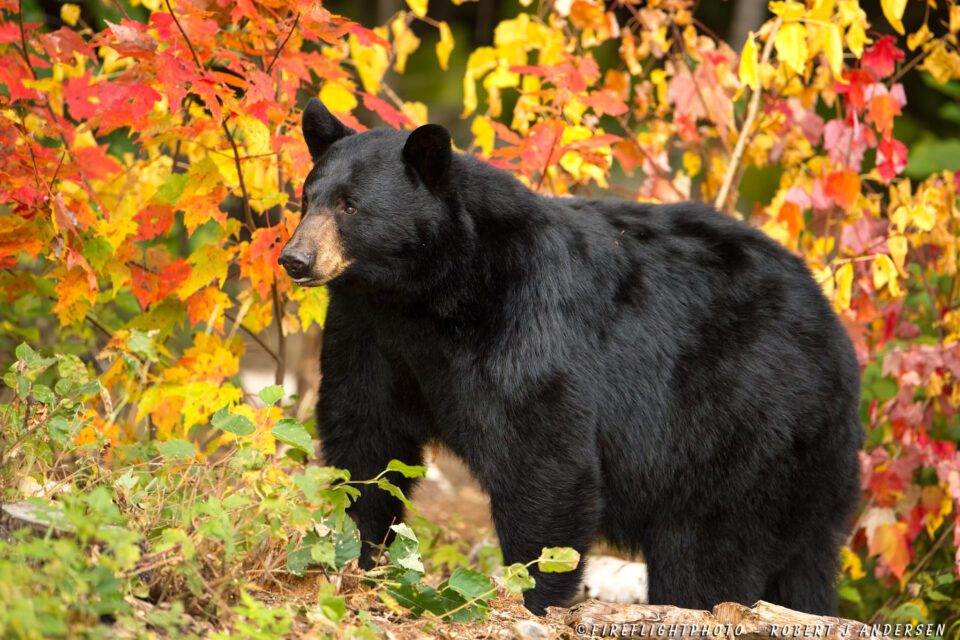 Nikon D4s versus D4
Our team member Thomas Redd provided some feedback on the D4s after he used the camera for about a month and sent me his notes comparing the D4s to his D4, which I am providing below.
---
At first, when the D4s was announced, I thought that the improvements would be incremental and not really substantial, so I was not that interested in upgrading from the D4. The improvement in fps of 1 additional frame per second is of no real excitement to me. The ISO improvement, at least on paper, didn't excite me. The processor improvement was interesting, but I wasn't sure other than buffer size how it would impact the camera's overall handling. The single most intriguing feature was the new "Group" AF feature.
When I first got the D4s to try out, I started using it in continuous AF-C and Group mode to see if I could tell a difference. I was shooting the D4 in Dynamic 9 AF-C mode for comparison, since it was either that or the single point mode. At first, I didn't see much difference in initial focus acquisition, but it seemed that I was getting better focus tracking in bursts. Later, when using the D4s in very low light on an early evening with low clouds and snow off and on, both initial focus acquisition and tracking of birds in flight seemed quicker. Initially, my thoughts were maybe 20-30% faster than the D4 which again, was using Dynamic 9 point autofocus.
As I used the D4s more, I decided to use it in AF-C with 9 AF points active so it could be compared to the D4 more directly. As I used it more and more, it seemed that it did indeed acquire initial focus faster than the D4. How much faster? Well, of course that is subjective and so I will throw out a totally unscientific judgement of maybe 10-15 percent faster – again, it is hard to give a fair assessment except that I found the D4 struggling to lock on noticeably more when shooting birds in flight, than I did with the D4s. There were times I was shooting buffleheads (which fly at a fairly quick speed) and I would turn, point and shoot and the D4s would lock on faster than the D4 and in some cases, faster than I would have expected either camera to do so.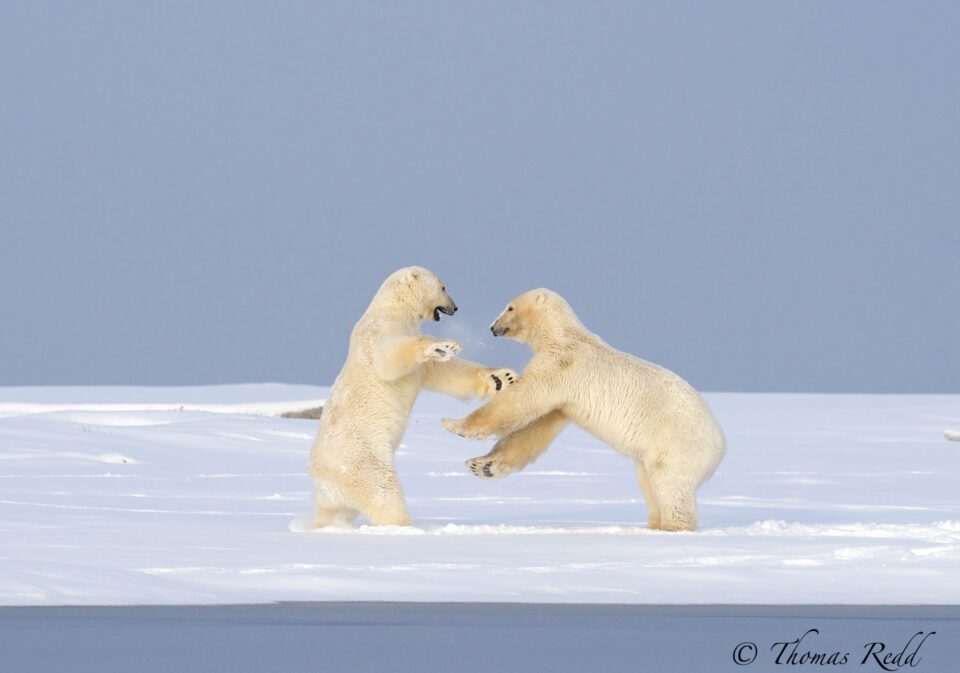 Once the camera was locked on, it seemed to stay locked on in Continuous-Hi mode/ high frame rate bursts better than the D4. In the field, I wasn't sure if it was just me imagining it or if it was real, but when I got home to review the images I was amazed at the D4s, it seemed that the sequences of bird in flight shots were consistently more in focus than with the D4. I am referring to once locked on, the D4s seemed to remain locked on and in focus better and longer than the D4.
The camera froze once, which was odd and unexpected. When photographing flying ducks, I would shoot a quick burst, I would then "bump" the focus to reacquire focus and then go to shoot another burst and it would only take one single frame. The Nikon D4s did this 3 times and then it froze up completely. There was an "ERR" error message on the screen. Removing the battery would not reset it. I tried dismounting and remounting the lens and the teleconverter (twice) and removing the XQD card (no Lexar card used, no CF card in the CF slot) – nothing unlocked the camera. I then depressed the shutter button and it sounded like the mirror when back down and then the camera started to work again. My guess is that the 3 times that I could only shoot a single frame after the burst, the mirror was not re-seating properly. Then when it locked for good, the mirror was probably jammed halfway. John Lawson had the same unit freeze on him and he reported similar steps taken to free up the camera.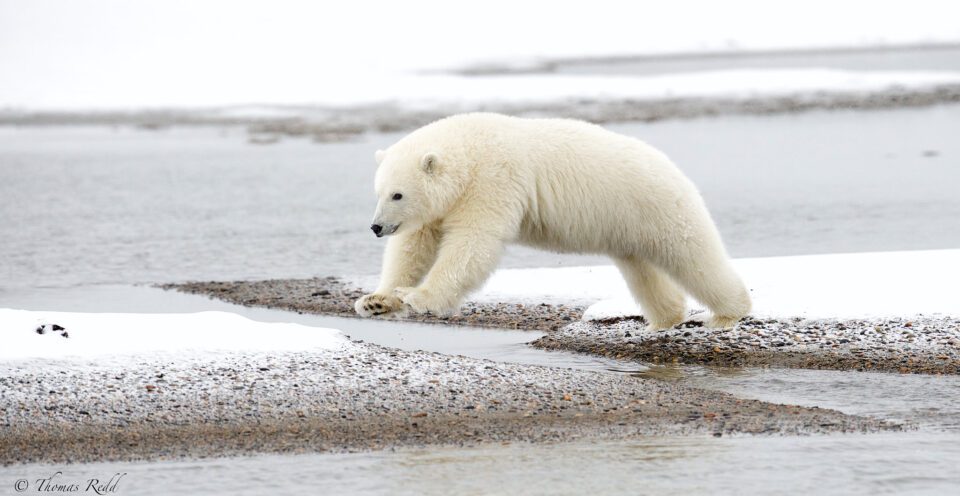 ---
As I have already mentioned above, the exterior of the D4s is not much different from the D4. There are a couple of changes to ergonomics and those are discussed in the next page of this review. Since the D4s mostly contains firmware and internal feature updates, let's go over those instead. Here is a short summary of differences between the two cameras compiled in a table:
Camera Feature
Nikon D4s
Nikon D4
Image Processing Engine
EXPEED 4
EXPEED 3
Native ISO Sensitivity
ISO 100-25,600
ISO 100-12,800
Boosted ISO Sensitivity
ISO 50, ISO 51,200-409,600
ISO 100, ISO 25,600-204,800
RAW SIZE S
Yes
No
Advanced Scene Recognition System
Yes, Group Area AF added
Yes
Face Priority analysis for viewfinder shooting
On/Off possible with custom setting
Always On
Spot White Balance when using Live View
Yes
No
Preset White Balance
1-6 possible
1-3 possible
Frame Advance Rate
11 fps with AF/AE
10 fps with AF/AE
Group Area AF
Yes, 5 AF Sensors
No
Wired LAN
1000 Base T Support
100 Base T Support
Buffer Capacity
200 JPEG Fine L
133 12-bit lossless compressed RAW
176 12-bit compressed RAW
104 14-bit compressed RAW
170 JPEG Fine L
92 12-bit lossless compressed RAW
92 12-bit compressed RAW
76 14-bit compressed RAW
Fine Tune LCD Color
Yes
No
Full aperture metering during Live View for stills
Yes
No
Video Recording
1920×1080 @ 60/50/30/25/24p
1920×1080 @ 30/25/24p
Change Focus point size in Live View Movie
Yes
No
Video Recording image area options
FX, DX, 2.7x Crop Selectable
Not selectable
ISO Auto Control for Manual Exposure
Yes
No
Simultaneous recording to memory card and external recorder
Yes
No
View simultaneous live view output and record uncompressed video via HDMI
Yes
No
Selectable audio frequency range in video recording
Yes, Wide/Voice
No
Audio adjusted during video recording
Yes
No
Interval timer / Time lapse movie
Up to 9999 shots
Up to 999 shots
Battery
EN-EL18a
EN-EL18
Battery Life (CIPA)
3,020 shots
2,600 shots
Time-lapse Interval Timers Exposure Smoothening
Yes
No
MSRP Price
$6,499
$5,999
As you can see, hardware changes are pretty minimal. Aside from the faster processor, bigger memory buffer, Gigabit Ethernet port and a more efficient battery, most of the changes are firmware tweaks.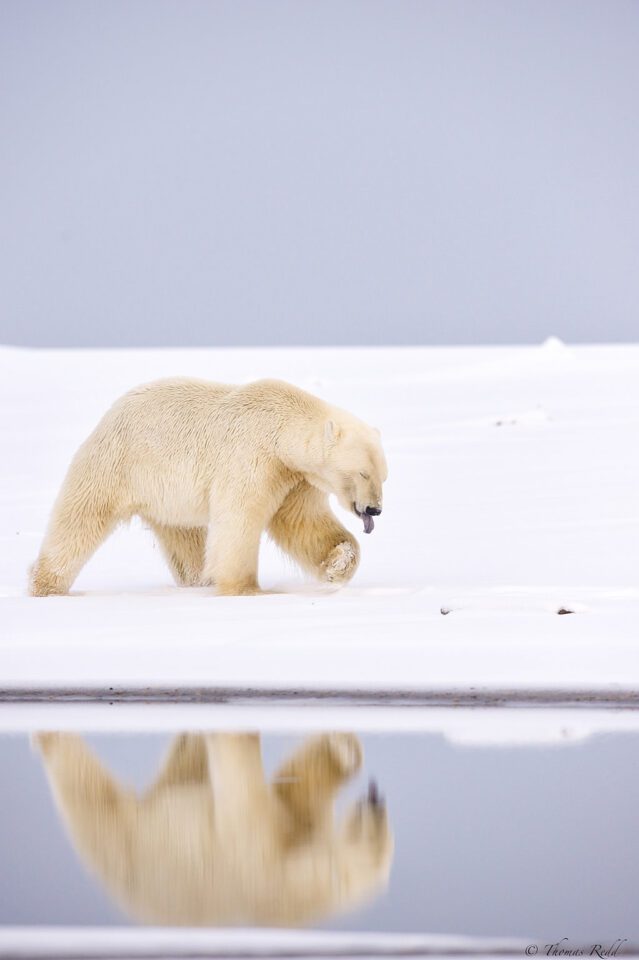 Nikon D4s versus D800 / D810
My good friend John Lawson had an opportunity to shoot with the D4s earlier this year and here are some of his thoughts that he was kind enough to send me, comparing his experience with the camera and his Nikon D800 that he has been using for his wildlife photography needs. Most of his thoughts would apply towards the D810 as well.
---
The Nikon D4S is an impressive machine in many ways. Having the D800 as my everyday camera, I can say that most of what the D4s does well the D800 also does fairly well. But there are some standout differences. The most obvious is the speed of the D4s. Shooting at 11 frames per second is something of a revelation when you're used to the D800 clunking along at just 4 frames per second. Thank goodness we're not burning through film at that rate.
Another interesting difference was that I altered my attitude toward ISO with the D4s. Partly because I felt more confident in the results I would get and partly because I wanted to push its capabilities, I was pretty relaxed about letting the ISO climb up to heights I would not dream of going to with the D800. And the results, within reason, were impressive. I had Auto-ISO maximum ISO set to 12800. On the D800, I don't like to go above 1600. The D4s sensor is not a magic wand and the high ISO shots need help in post with noise reduction, but the results at 12800 and 25600 can be surprisingly good and 6400 looks great. Dynamic range should and does, based on online research, degrade linearly at high ISOs for both the D4s and the D800 at 1 stop of DR lost for each 1 stop increase in ISO. This makes me think that perhaps I should be pushing the D800 higher to see how closely I can match the D4s results. I normally use little to no noise reduction and I think there may be some unexplored potential in the D800 at high ISO settings.
A difference between the two camera bodies that is about as glaring as the frame rate difference is the resolution difference. The drop from 36 MP to 16 MP is dramatic and quite frankly a little hard to handle. The common cry in defense of the "low resolution" sensor is that 16 million pixels are enough. I might be inclined to agree if I could always use all of those 16 million pixels. When shooting wildlife, the constant challenge is in getting close enough to your subject to fill the frame (assuming that is the kind of shot you're after) and when you need to crop because you couldn't get close enough, you quickly start running out of pixels and resolution. Having 36 megapixels to play with is an absolute luxury and I absolutely love it.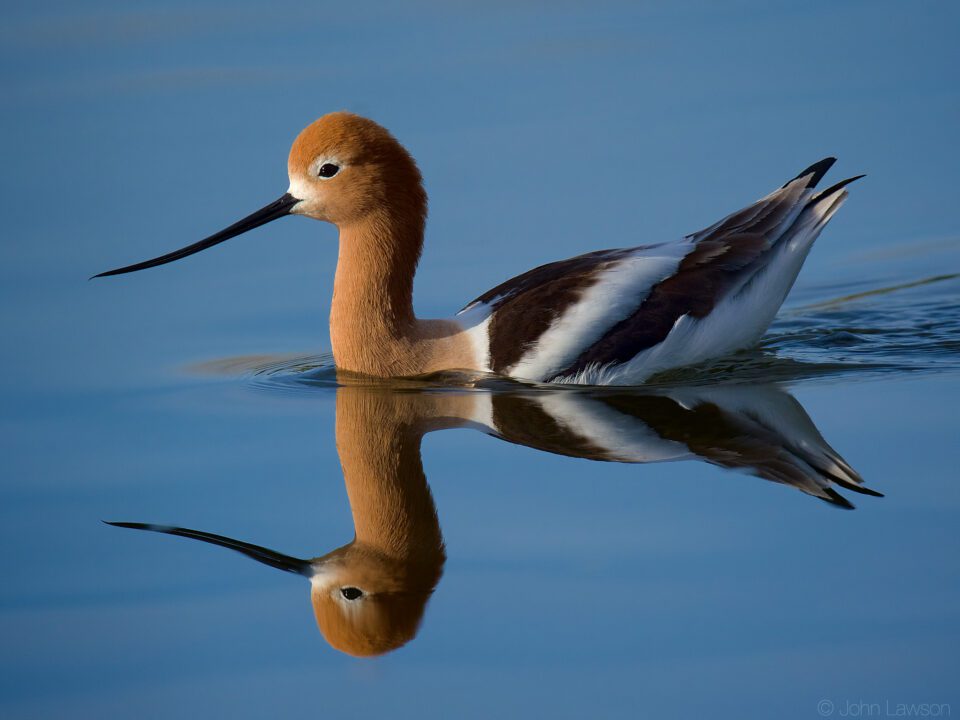 An unforeseen consequence of cropping D4s images (images from any camera in fact) is that apparent noise increases as you reach pixel level and so the excellent noise characteristics of the sensor are negated somewhat by the fact that the fewer pixels in the final image must be magnified more (along with the noise) for a given output size. The point is that when assessing the truly outstanding noise performance of the D4s by viewing a full-frame 16 MP image shot at a high ISO, one must bear in mind that images shot at the same ISO will appear noisier if they are tightly cropped.
Autofocus performance is outstanding. Focus acquisition is lightning fast and tracking at 11 fps is very impressive. But it's not fool-proof. A Ferrari is only as good as the person driving it. If focus is missed it is probably your fault. I'm really not sure what to make of the new (old) Group-Area AF setting. I tried it, but for some reason I found myself always switching back to 9-point dynamic-area AF. I felt a little more confident with Dynamic 9 and I'll leave it to others to determine how good Group-Area AF really is in practice. One thing I did notice, is that in Group mode you are restricted in your focus point selection such that you cannot move the center of the focus group diamond to the edge of the 51 point array. The other modes allow selecting a point right on the edge in which case you lose some of the surrounding support points. E.g. If the focus point is centered, in Dynamic 9 (or 21, or 51) you can shift the point upwards twice, to the very edge of the array. In Group-Area AF, you can only shift upwards once. That tells me that the points in Group mode are all primary focus points unlike the Dynamic modes where there is a single central primary focus point with surrounding secondary points. I would recommend to read Nasim's detailed guide on Group-Area AF, where he explains how it really works and the situations that it is best suited for.
On ergonomics… For me, the D800 scores some points here. The multi-selector (8-way switch with central button) on the camera back is smaller on the D4s than on the D800 and I found it significantly more difficult to use, especially when wearing gloves. I think it needs to be smaller because the memory card door is on the rear rather than the side. I hope Nikon moves the memory card slots and door to the side and makes the multi-selector as large as possible on future models. Another issue apparently related to the memory card door is the location of the vertical AF-ON button which is further to the left and lower down in relation to the rear command dial than the horizontal configuration. I got lost looking for this button on many occasions. I really wish Nikon would take a look at what Canon has done with the 1D X and ensure that the available controls (buttons and dials), the layout and spacing of those controls is as close to identical as possible between horizontal and vertical shooting positions. The vertical grip is not deep enough for my liking. I could not grip it as confidently as my D800 which has the MB-D12 grip attached. It's not terrible by any means, but I think it could be better. The release mode dial (on the top left of the body, for selecting single or continuous shooting) was redesigned for the D800. That dial has been a pain-in-the-rear to operate going all the way back to my old F4s from the 80's (it used to be the film speed selector). The new D800 design is significantly easier to operate. The D4s has the old design.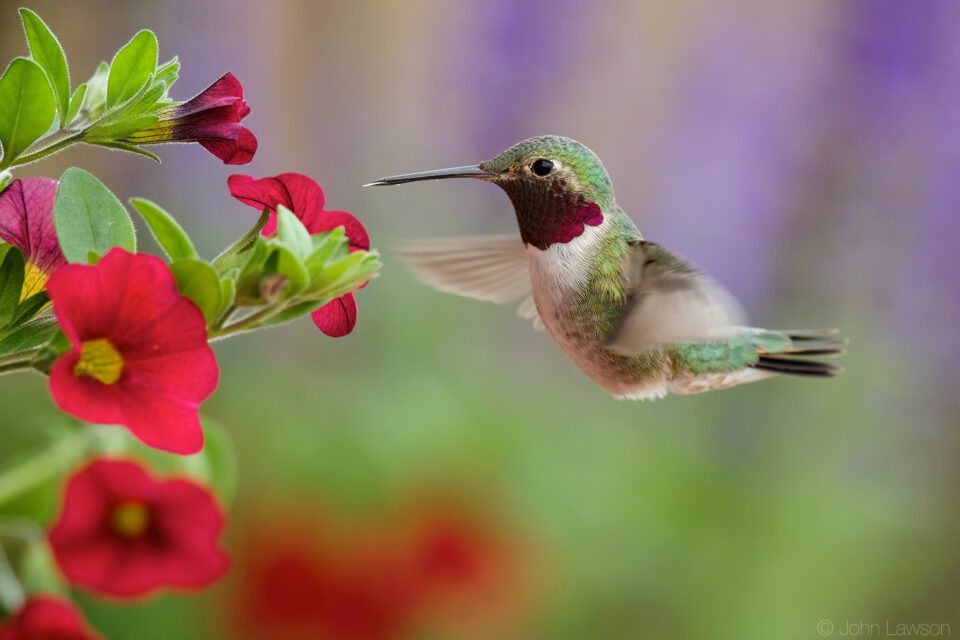 These ergonomic criticisms probably just sound like nitpicking, but for me they are small but significant factors in operation. A not-so-small factor is the differing implementation of the electronic level between the two bodies. I use the built-in level almost constantly. It is particularly important when shooting subjects on or above water. Crooked water stands out like a sore thumb and it's not a good look. I've come to depend on the level and I'd be lost without it. The D800's level is a dedicated LCD meter at the bottom and side of the viewfinder. It works very well, although I wish it were illuminated. The D4s level is illuminated which is great but it is not a dedicated meter. It uses the focus point indicators in the middle of the viewfinder, meaning that when the level is activated, your focus point cannot be displayed. And when your focus point is displayed, your level disappears. In my opinion, it is kind of a disaster. When I am panning to follow a duck swimming on water and changing the focus point as I compose and shoot, I also need to be able to see that I am level to the water. Can't do that with the D4s.
On the up-side for the D4s, the backlit buttons are a great idea and something I really wish the D800 had. Because I always use the vertical grip with the D800, I would prefer the integrated body design of the D4s and the extra control panel on the lower rear of the body. If the mythical D400 ever shows up, I would love to see an integrated vertical grip on that body, but I'm doubtful Nikon would do it that way. They'll make more money selling accessory grips to people like me who consider them essential.
The D4 and the D800 were announced and released at roughly the same time. And so it might be reasonable to assume that they were designed and developed at roughly the same time. They are contemporaries. The gripes I have about the ergonomics of the D4s, as far as I know, also apply to the D4. Why are there seemingly unnecessary design differences between the D4 and D800? One has a completely different, and in my opinion far superior, implementation of an electronic level than the other. The release mode dial was redesigned and improved on one but not the other. One has USB3 and the other USB2. Were there two different design teams working independently at Nikon? It sure looks like it. It's a shame the best ideas from each were not combined for consistent and improved products.
Okay, enough nitpicking. Overall, the D4s body is a well thought-out, mature and user-friendly design. And for the most part, it is a pleasure to work with. I do get the feeling when using high-end Nikon camera bodies such as the D300, D800, D4, etc. something like what Apple products are renowned for. It's the sense of intuitiveness where it just works the way you think it should naturally work. There aren't too many of the "what were they thinking?" design decisions that seem to be quite common among smaller format cameras that haven't had time to mature into stable and sensible forms.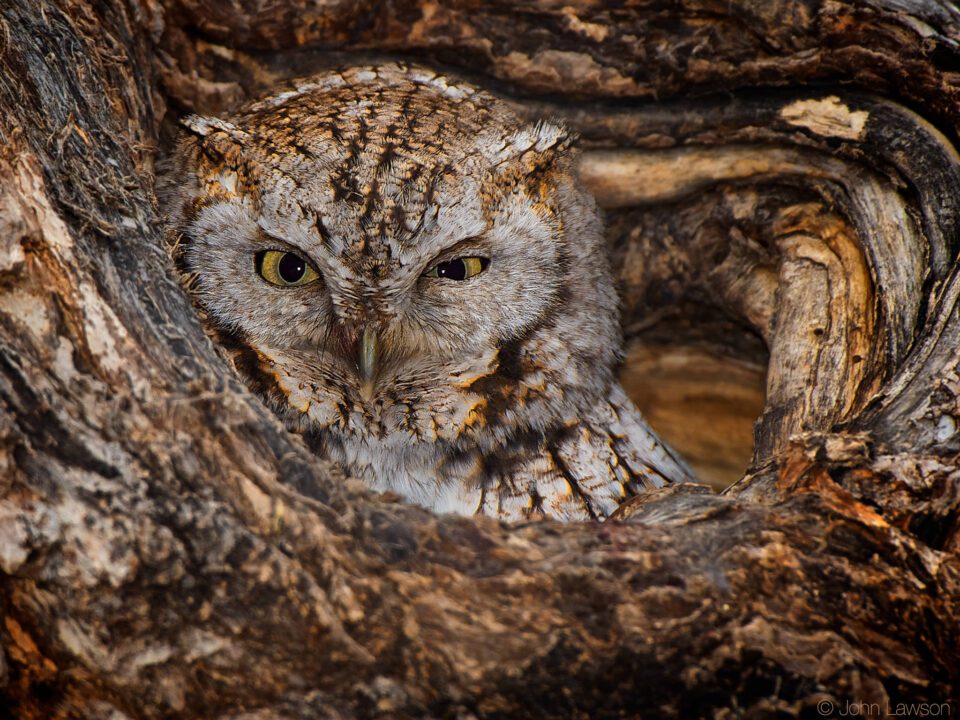 I was a little concerned when I got my hands on the D4s that I would be so blown away by it that I would be compelled to shell out for one of my own. However, I was surprised (and relieved) to find that is not the case. For sure I would like to own one. It does some things I cannot currently do with the equipment I have. But if offered a straight swap for my D800, I would not take it. That's not a slam on the D4s. It is an exceptionally good camera and no-one needs me to tell them that. But for what I do, the D800 is just that good. I'm sure it's heresy to some that I rate the D800 above the D4s for wildlife photography, but that is the conclusion I have come to.
---
Another great take on how the D4s compares to the Nikon D810 and D600 cameras for photographing wildlife was written by John Sherman. Take a look at his detailed article that compares the D4s, D810 and D600, where he shared his thoughts on pros and cons of cropping versus lower noise.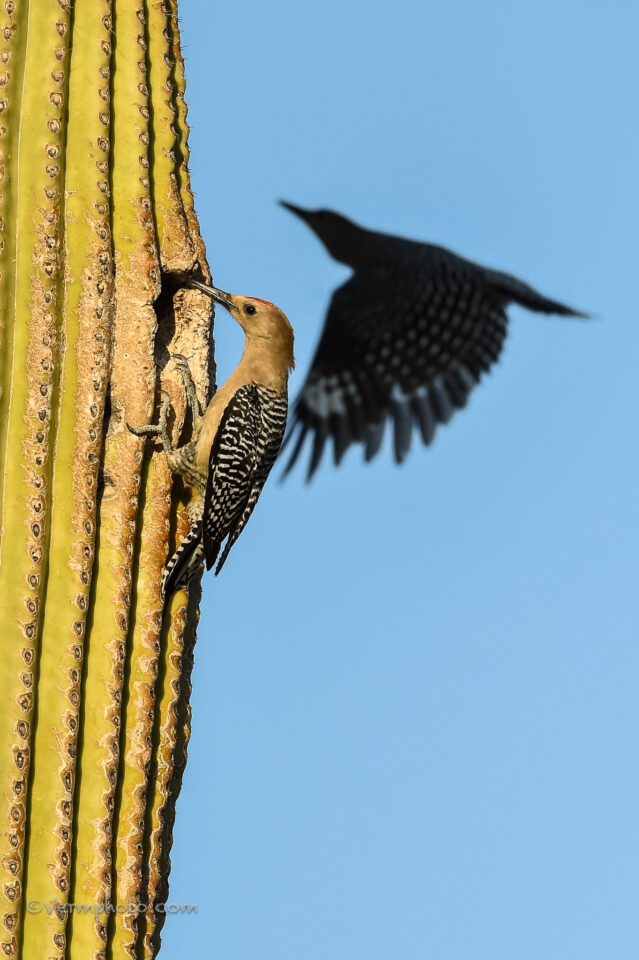 And if you are wondering what the main differences between the D4s and the D810 are, take a look at the below chart where I summarized it for you:
Camera Feature
Nikon D4s
Nikon D810
Sensor Resolution
16.2 MP
36.3 MP
Image Size
4,928 x 3,280
7,360 x 4,912
Sensor Pixel Size
7.3µ
4.9µ
Low Pass / AA Filter
Yes
No
Image Processing Engine
EXPEED 4
EXPEED 4
Native ISO Sensitivity
ISO 100-25,600
ISO 64-12,800
Boosted ISO Sensitivity
ISO 50, ISO 51,200-409,600
ISO 32, ISO 25,600-51,200
Frame Advance Rate
11 fps
5 FPS, 6 FPS in DX mode, 7 FPS with MB-D12 battery grip
Memory Card Slots
1x CF, 1x XQD
1x CF, 1x SD
Wired LAN
1000 Base T Support
N/A
Buffer Capacity
200 JPEG Fine L
133 12-bit lossless compressed RAW
176 12-bit compressed RAW
104 14-bit compressed RAW
100 JPEG Fine L
47 12-bit lossless compressed RAW
58 12-bit compressed RAW
35 14-bit compressed RAW
Shutter Durability
400,000 cycles
200,000 cycles
Electronic Front-curtain Shutter
No
Yes
Battery
EN-EL18a
EN-EL15
Battery Life (CIPA)
3,020 shots
1,200 shots
Dimensions
160 x 156.5 x 90.5mm
146 x 123 x 81.5mm
Weight (Body Only)
1,180g
880g
MSRP Price
$6,499
$3,299
Nikon D4s versus D750
If you are considering a lower budget option than the D4s, the newly announced Nikon D750 (which I have already reviewed) in my opinion is the second best choice for sports and wildlife photography needs. Its 24 MP sensor is excellent – a sweet middle between what the D4s and D810 can deliver. You don't lose as much in terms of crop options and you don't lose as much pixel-level IQ. The Nikon D750 has a great balance of image quality, autofocus and fps, but its biggest weakness is the small buffer. As long as you shoot in bursts and use fast memory cards, the buffer issue is not felt as badly as say on the D7100 (which has a puny buffer).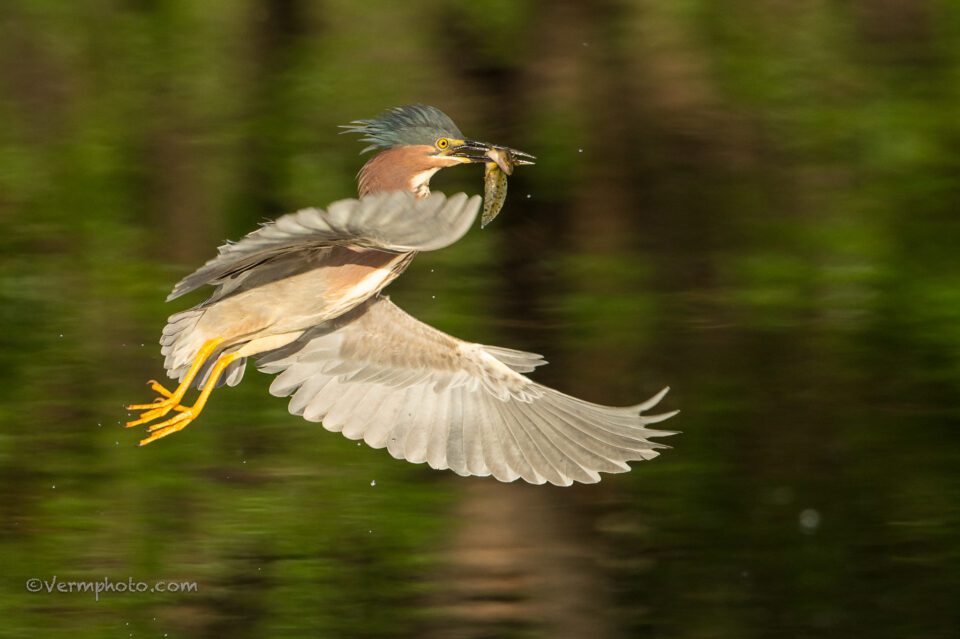 John Sherman wrote another killer article on the D750 for wildlife photography, which I highly recommend to read. You can also read my thoughts on the D750's autofocus system for different needs, along with a comparison of its buffer on the fourth page of my detailed Nikon D750 review.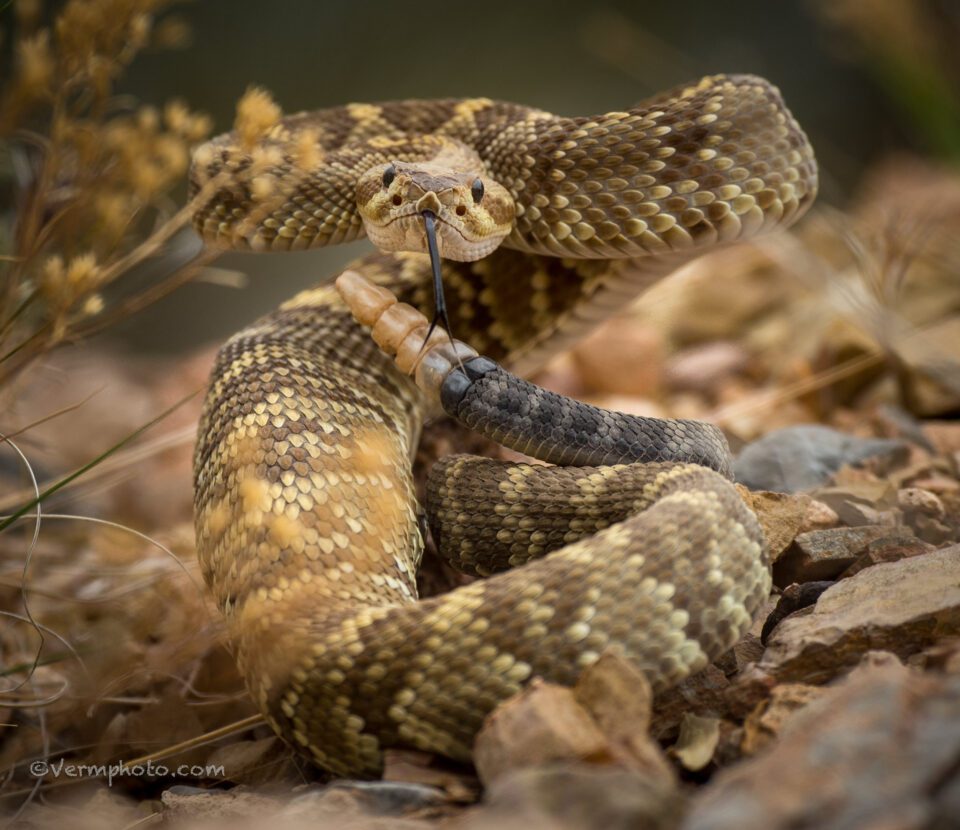 Here is a table that summarizes key differences between the D4s and the D750:
Camera Feature
Nikon D4s
Nikon D750
Sensor Resolution
16.2 MP
24.3 MP
Image Size
4,928 x 3,280
6,016 x 4,016
Sensor Pixel Size
7.3µ
5.9µ
Image Processing Engine
EXPEED 4
EXPEED 4
Native ISO Sensitivity
ISO 100-25,600
ISO 100-12,800
Boosted ISO Sensitivity
ISO 50, ISO 51,200-409,600
ISO 50, ISO 25,600-51,200
Frame Advance Rate
11 fps
6 fps
Memory Card Slots
1x CF, 1x XQD
2x SD
Wired LAN
1000 Base T Support
N/A
Built-in WiFi
N/A
Yes
Buffer Capacity
200 JPEG Fine L
133 12-bit lossless compressed RAW
176 12-bit compressed RAW
104 14-bit compressed RAW
87 JPEG Fine L
25 12-bit lossless compressed RAW
33 12-bit compressed RAW
21 14-bit compressed RAW
Shutter Durability
400,000 cycles
150,000 cycles
Battery
EN-EL18a
EN-EL15
Battery Life (CIPA)
3,020 shots
1,230 shots
Dimensions
160 x 156.5 x 90.5mm
140.5 x 113 x 78mm
Weight (Body Only)
1,180g
750g
MSRP Price
$6,499
$2,299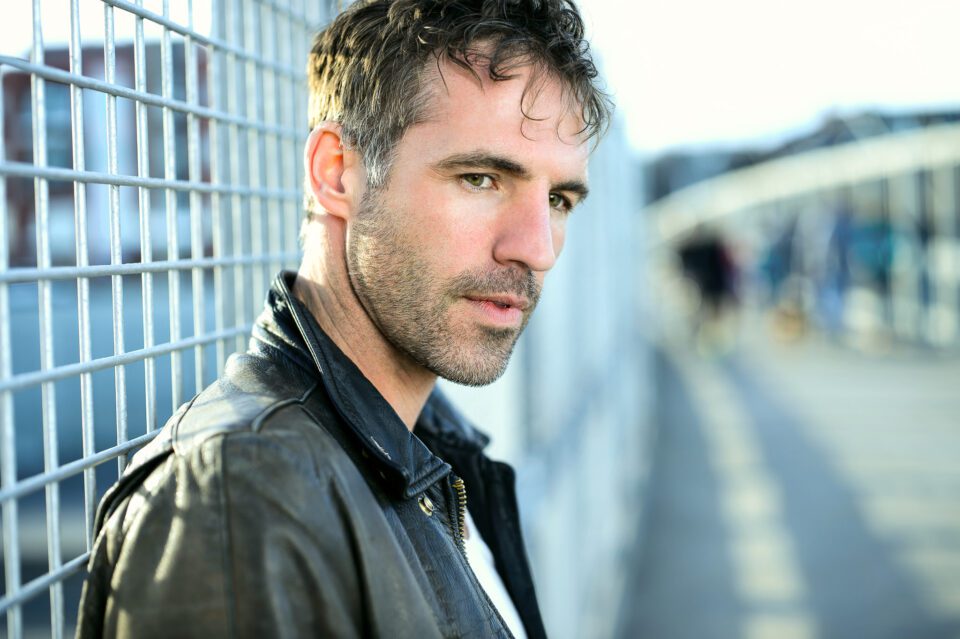 If you would like to see a comparison of buffer capacities of all current and older Nikon DSLRs, take a look at our Nikon DSLR buffer comparison article.