Autofocus Performance and Metering
The Nikon D3200 is equipped with the same 11 Point AF System with 1 cross-type sensor in the center, as in Nikon D3100 and D3000 predecessors, so there is no change in AF performance. If you are interested in seeing how AF points and cross-type sensors impact the autofocus performance, please see my DSLR Autofocus Modes article. In short, the Nikon D3200 performs quite well for everyday photography, but it is not really targeted for fast action photography such as sports and wildlife like some of the higher-end Nikon DSLRs. Autofocus is very accurate for stationary and slow moving subjects, but it tends to miss on fast subjects with erratic movements, especially when you use anything other than the center AF point. For example, take a look at the following image of a biker that I photographed in San Francisco: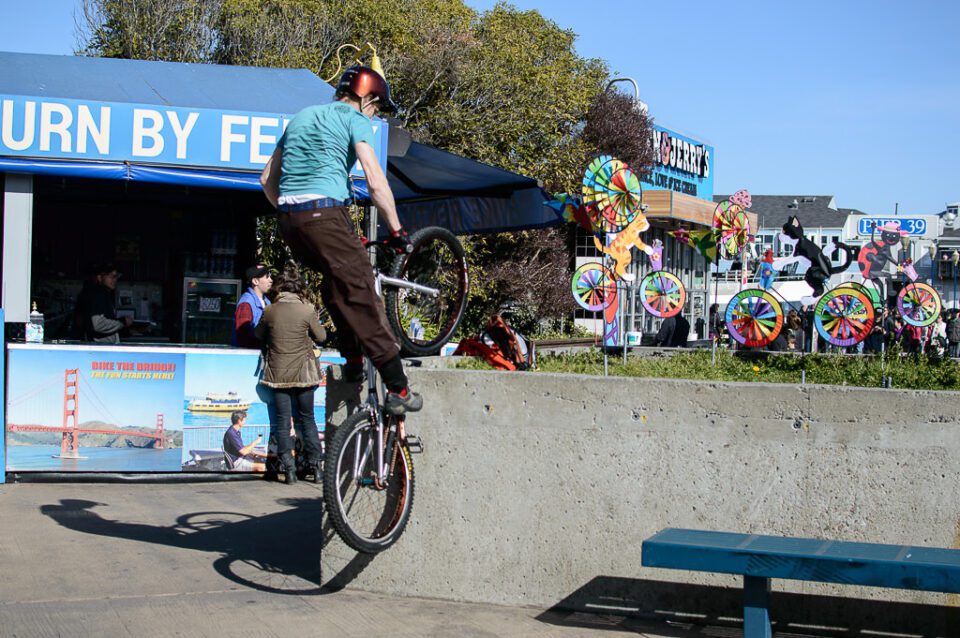 At web resolution and thanks to the huge 24 MP sensor (which essentially hides your mistakes when down-sampled), the image looks good. However, take a look at it at pixel level: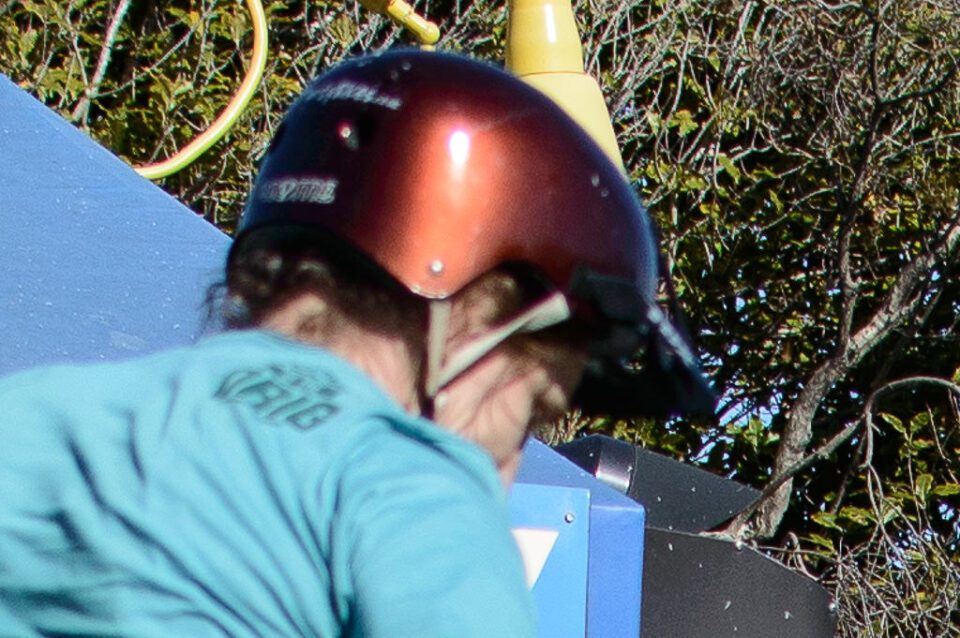 As you can see, the camera chose to focus on the background, although I kept the left AF point at the subject in continuous AF-C mode while he rode the bike. I came across similar situations a number of times and when using different lenses, so this is not just a single bad image I picked. If you want the best AF accuracy with this camera, try to stick to the center AF point, which is a cross-type sensor – it generally does a much better job than any other AF sensor on the camera, especially in low-light situations. If you want to place your subject off the center, simply focus and recompose.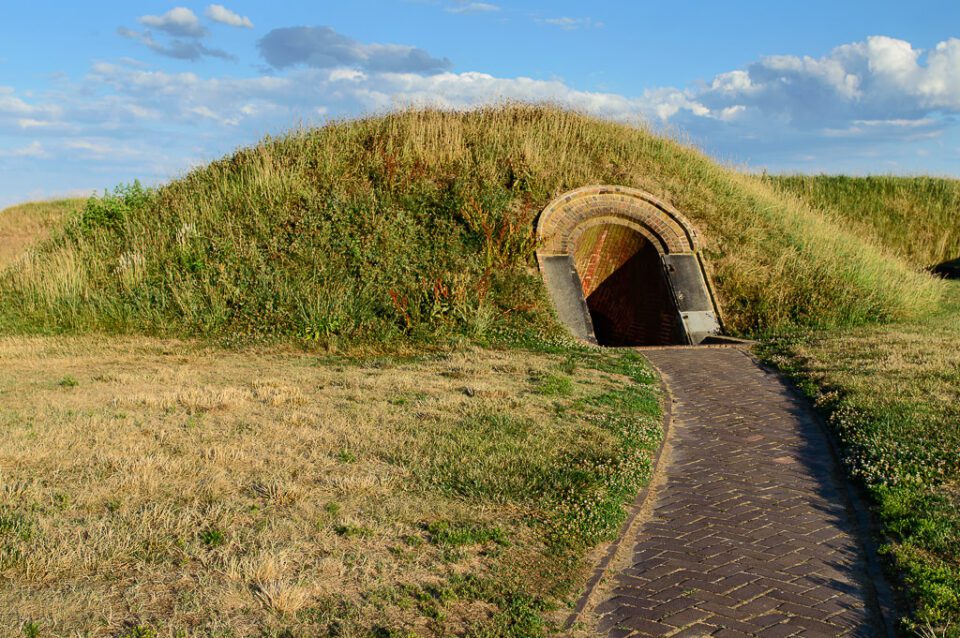 As for metering, the Nikon D3200 does a pretty good job just like its predecessor, giving pretty accurate results in most conditions.