The Nikon D3100 is an entry-level DSLR with plenty of features and functionality for those who want to get into photography. Thanks to its excellent 14.2 MP DX CMOS sensor that is capable of great image quality, full HD video recording capabilities and a solid autofocus system, the D3100 is a worthy camera to consider.
I get plenty of comments and emails from our readers asking about the D3100 and whether they should buy it over the older Nikon D3000 and Nikon D5000 cameras, so I decided to post a review of the camera with some sample images and comparisons with other Nikon DSLRs to hopefully make it easier for our readers to make the right choice. Please note that the sample images provided below are "test" shots that have not been heavily modified in post-processing.
Please note that the Nikon D3100 has been replaced by the Nikon D3200.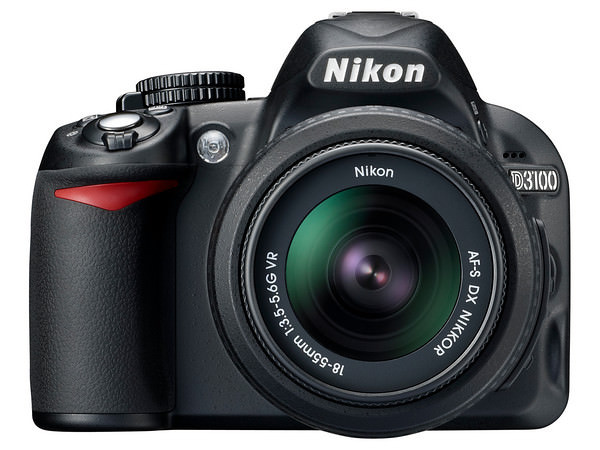 Camera Construction and Handling
Being an entry-level DSLR, the Nikon D3100 is built to be a compact and an ultra-lightweight camera, with dimensions of 124x97x74mm, making it the smallest DSLR in Nikon's current line of cameras. If you have ever handled a heavy pro-level DSLR like Nikon D3s, you will quickly realize how tiny this camera is in comparison. With a weight of only 455 grams without the lens, the Nikon D3100 is 30 grams lighter than its predecessor – the Nikon D3000, which also makes it the lightest Nikon DSLR camera. With the exception of the metal lens mount, the Nikon D3100 is mostly plastic.
The camera handles very similarly as its predecessor and the earlier models like Nikon D40 and D60 and the lightweight Nikkor 18-55mm kit lens balances perfectly with it. With the addition of live view and movie recording, the back of the camera went through some changes. There is now a dedicated lever to enter Live View, with a red button to start recording video. The previous Info and "+" button has now been separated into two dedicated buttons on the left side of the camera rear, making a total of 5 buttons instead of 4 (left: Nikon D3000, right: Nikon D3100):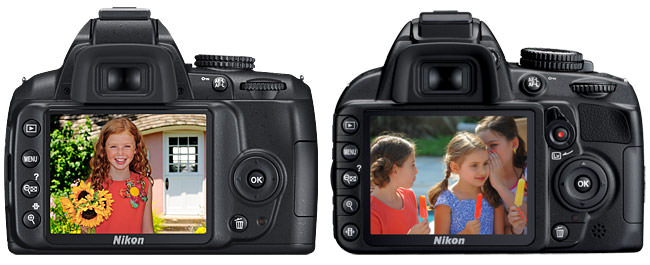 Two other changes worth mentioning, are the new lever on top of the camera that allows to quickly change the camera between Single, Continuous, Timer and Quiet modes and a rubber grip in front of the camera. Previously, changing camera modes required to go through the camera menu and this is a nice addition for a quicker mode selection. The new rubber grip improves camera handling and will not easily slip from fingers. Overall, considering the entry-level nature of the D3100, there is not much to complain about construction and handling-wise. My only wish, is that the AE-L/AF-L button was located closer to the rear dial – I often use this button for focusing and it felt like it was too far away (same problem with the Nikon D7000).
As for weather and dust protection, although the D3100 is a pretty tough camera, there is no sealing of any kind, which is expected for an entry-level DSLR. This means that you should be careful when using it in challenging weather conditions.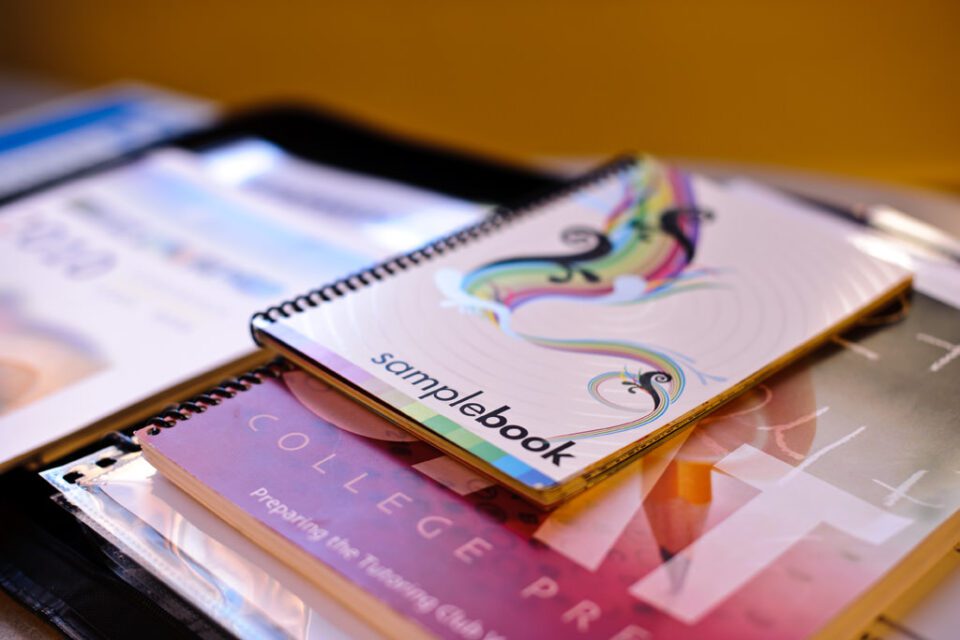 Image Sensor and the new Expeed Processor
The most exciting new change for a gear-head like me, is the more powerful Expeed 2 camera processor, along with the new 14.2 MP (megapixel) high-resolution camera sensor. The D3100, by the way, was the first Nikon DSLR to have the Expeed 2 processor. Although I prefer better image quality over a higher number of pixels, the jump from 10.2 MP to 14.2 MP is certainly good for folks like me who are into landscape and wildlife photography. Higher resolution sensor means larger prints and more cropping opportunities. Nikon has been quite successful in keeping high ISO noise amounts low, while keeping image quality standards high in their latest generation DSLRs with more megapixels. A more detailed comparison between Nikon D3100 and other DSLRs is provided on page 1 of this review.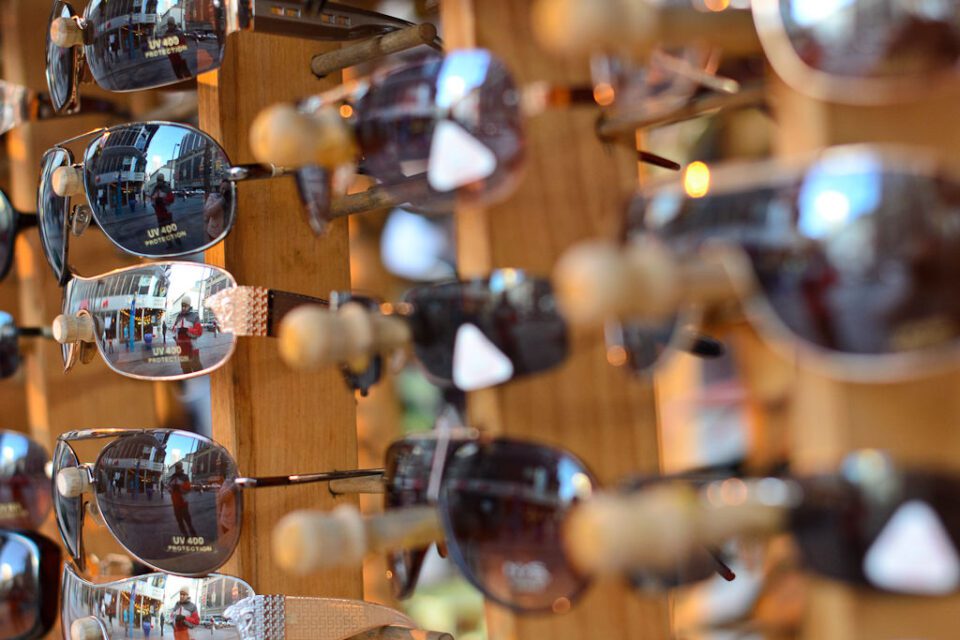 Autofocus Performance and Metering
The Nikon D3100 is equipped with the same 11 Point AF System with 1 cross-type sensor in the center, as in Nikon D3000 and Nikon D5000 cameras, so there is no change in AF performance. If you are interested in seeing how AF points and cross-type sensors impact the autofocus performance, please see my DSLR Autofocus Modes article. In short, the Nikon D3100 performs very well in daylight conditions and its autofocus performance might suffer in low-light conditions. If you experience autofocus problems in indoor/low-light situations, it might be a good idea to use the center (cross-type) AF point to focus instead of the 10 surrounding AF points for better accuracy. If framing and composition get difficult, simply switch the function of the AE-L/AF-L button to "AF-On" and use that button to focus and recompose instead. But be careful about doing this, because focusing with a center AF point and then recomposing might result in AF shifts, especially when focusing on nearby subjects. As for metering, the Nikon D3100 does a pretty good job just like its predecessor, giving pretty accurate results in most conditions.
Movie Recording
Although I personally do not shoot much video (except for occasional family videos), the high-def 1080p video mode on the Nikon D3100 was very tempting to try. I shot a series of videos of a Taekwondo competition indoors and the video quality was pretty impressive (see below). Live View/Video mode is super easy to switch to, thanks to the new lever on the back of the camera and I certainly like it much more than the "Lv" button on other Nikon DSLRs. The bad thing about shooting video on the D3100, is that there is no proper exposure control while recording video, which means that you cannot fully control your aperture, shutter speed or ISO during movie recording. You can set lens aperture before recording video and you can lock the exposure by holding the "AE-L/AF-L" button while recording, but that's pretty much it. 1080p is limited to 24fps and 720p is capped at 30fps. In comparison, the Canon 550D has full exposure control when shooting video and can do 1080p at 30fps and 720p at 60fps. So if you are looking for a DSLR with good video capabilities, the Canon 550D is going to be a better candidate at a similar price point.
Here is a sample video of a Taekwondo tournament that I shot with the Nikon D3100 with the Nikon 70-200mm f/2.8G VR II lens:
Don't forget to switch to 1080p and watch it in full screen.
Nikon D3100 Specifications
Main Features:
14.2 Megapixel DX-format CMOS Image Sensor
Full 1080p HD Cinematic Video with full-time autofocus and sound
Easy-To-Use with Nikon's Guide Mode
Fast 11-point Autofocus System
3-in. monitor with One-Touch Live View shooting and movie capture
Built-in HDMI port
Control Image and Movie Playback with most HDTV remote controls
6 Automatic Exposure Scene Modes – Portrait, Landscape, Child, Sports, Close-up or Night Portrait
Standard, Neutral, Vivid, Monochrome, Portrait and Landscape Picture Controls
Built-in pop-up flash
Includes 3x 18-55mm Zoom-NIKKOR VR Image Stabilization Lens
Compact and Lightweight Design
ISO sensitivity 100-3200, expandable to ISO 12800 equivalent
Scene Auto Selector and Scene Recognition System in Live View
Features Nikon's new EXPEED 2 image processing engine
Active D-Lighting for shadow highlight recovery
Automatic Image Sensor Cleaning
In-camera Image Editing
Compatible with SD, SDHC and SDXC cards
95% Viewfinder frame coverage
3 frames per second in Continuous Shooting Mode
AF-S lens required for autofocus (no built-in focus motor)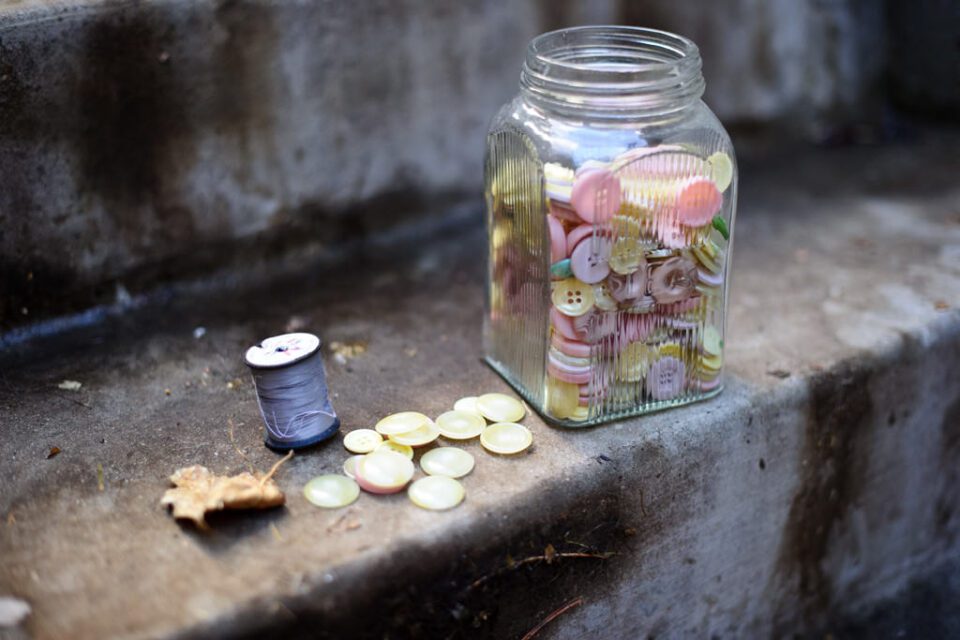 Detailed technical specifications are available on Nikonusa.com.