Focus Speed and Accuracy
For any telephoto lens used for fast action photography, autofocus speed and accuracy are the most important factors, without a doubt. A telephoto lens could be the sharpest lens in the world, but if it cannot properly acquire focus, it is as good as useless. Autofocus speed and accuracy was the biggest weakness of the original Nikon 80-400mm AF-D – it was too slow and inaccurate for those critical moments. And the screw-drive motor often lacked the much-needed precision even when photographing still subjects. For this review, I also got a hold of the old 80-400mm AF-D. After much frustration with the lens, I handed it to our wildlife guru Tom Redd and he absolutely hated its autofocus performance on his Nikon D4.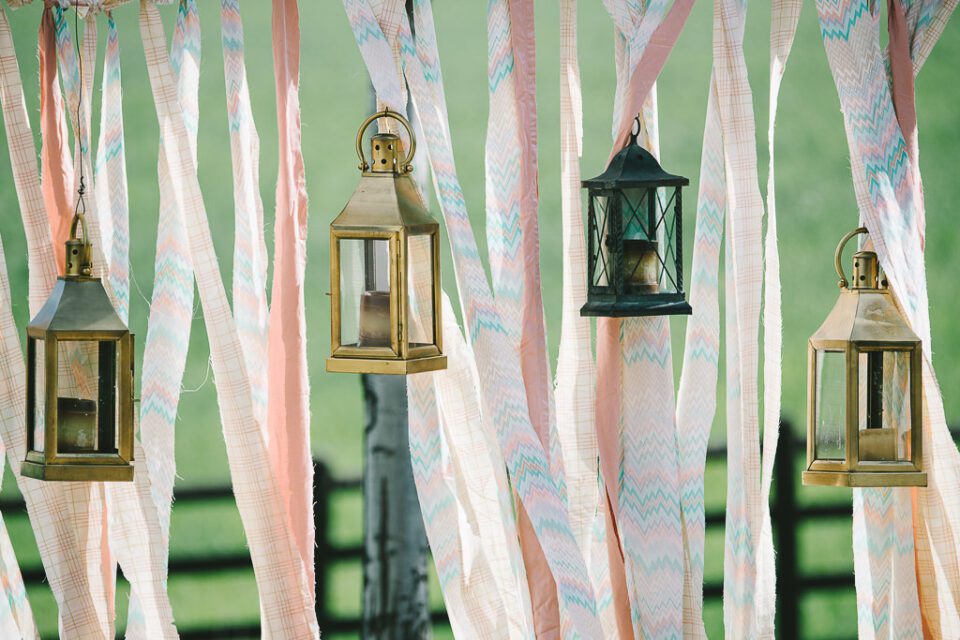 You cannot even remotely compare the AF performance and accuracy of the old lens to the new Nikon 80-400mm AF-S. Yes, it is that much better. I had some doubts about the AF performance of the new 80-400mm initially when it was announced, but as soon as I unpacked the lens and mounted it on the camera, I knew it would not disappoint speed-wise. Indeed, the autofocus speed of the 80-400mm is very good, I would say pretty comparable to the pro f/2.8 and f/4 lenses. Take a look at the below video, where I compare AF speed of both lenses side by side:
I apologize for the bad quality of the video. I shot it in a dim room with my Nikon D3s, so the above video is pretty grainy. In the beginning of the video, I show how the two lenses compare in AF speed by pressing the "AF-ON" button on two Nikon D800E cameras at the same time. Then I show autofocus speed on both lenses individually. As you can see, the Nikon 80-400mm is about twice faster than its predecessor! Also, turn up your speakers and listen to how noisy the AF-D version is in comparison.
A quick tip: make sure to set the focus delimiter switch to "∞-6m" instead of "FULL" when photographing wildlife. This will speed autofocus up considerably. Only switch back to "FULL" when the subject is closer than 6 meters.
When it comes to autofocus accuracy, the new Nikon 80-400mm is also superior. Changes in subject movement are tracked better in smaller AF steps and the lens produces better results in almost all cases.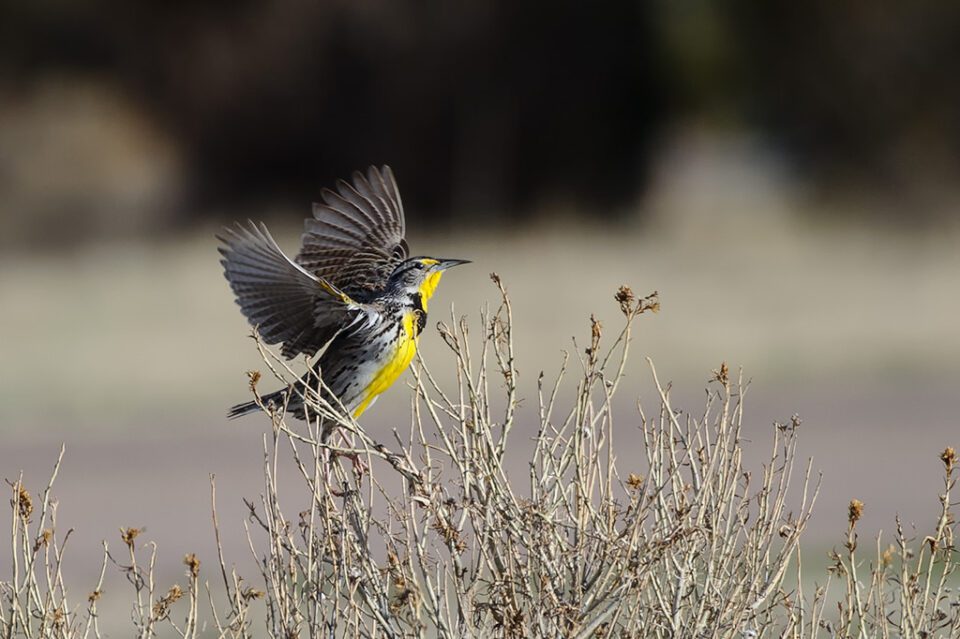 However, this lens has one serious flaw, which can get annoying very quickly – it has the same AF hesitation or "chatter" as some other AF-S zoom lenses, like the Nikon 70-300mm VR. I first noticed this when photographing my son in a park at a long distance zoomed all the way to 400mm. The autofocus motor went back and forth in small steps continuously for as long as I half-pressed the shutter release button. It was a bright day, so this was not like this problem was happening only in low light. I then took the lens to photograph birds and the same thing happened again, pretty much every time when AF was engaged. What does this AF hesitation look like? Take a look at the two images below:
According to the EXIF data, both images were taken 1 second apart. I did not move – only the black bird's head moved a little. And yet the second image is completely out of focus, thanks to this "back and forth" autofocus action. In this case, I was shooting wide open (f/5.6) at 400mm, 1/1600 shutter speed. I have many examples like this, where AF would bring the subject into perfect focus on one image, and out of focus on another. And for those that think this might have been my camera, I use the same setup every time, with "Focus tracking with lock-on" set to 3 (Normal), Dynamic AF with 51 Focus Points, sometimes switching to 21 Focus Points depending on the situation. So I do not have some odd camera setting that could cause this sort of behavior.
In comparison, my Nikon 300mm f/4D or 200-400mm f/4 lenses almost never do this – they lock on and just sit there, until the subject moves. I think this has to do with the small f/5.6 aperture on the long end of the lens – perhaps it is too limiting for the autofocus system. Autofocus accuracy was quite bad even in Live View mode at long distances, so I had to rely on manual focus instead. At the short end of the range where the lens was at f/4.5, the lens did not seem to be as bad.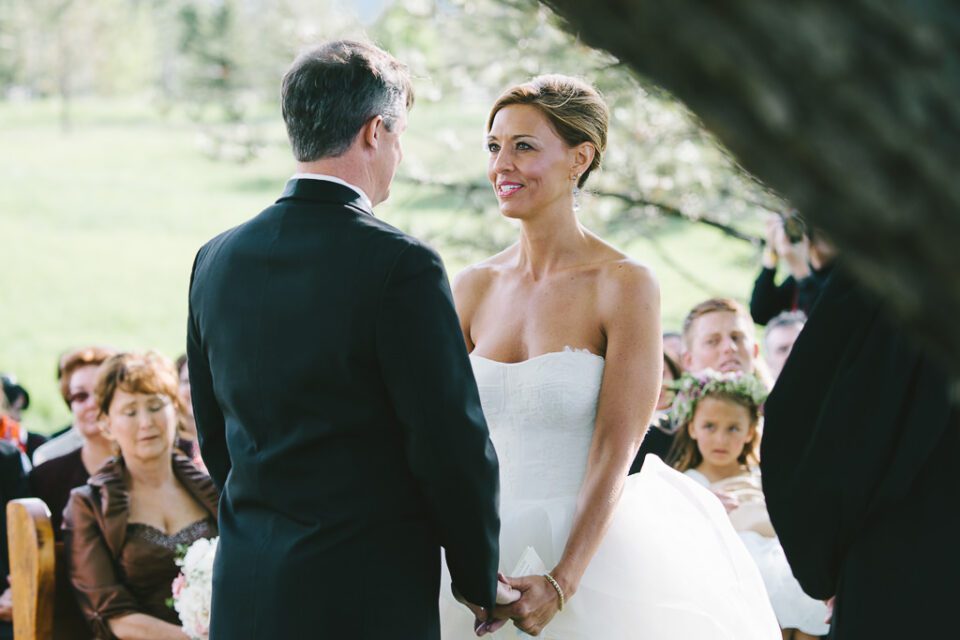 Another negative side of this lens is its poor autofocus accuracy in low-light situations, which again has to do with the small maximum aperture. But this is something I expected from such a lens – most other variable aperture Nikon lenses have the same issue (the old 80-400mm AF-D was even worse). Just try to shoot in good light and keep this limitation in mind when the light conditions worsen.
Lens Breathing
Despite the impressive optical performance of the Nikon 80-400mm AF-S VR, it suffers from the same "lens breathing" problem as the Nikon 70-200mm f/2.8G VR II. This is due to the way the lens elements focus internally, which makes a different group of lenses move during the AF operation, causing the lens to lose its effective focal length at shorter subjects. The Nikon 80-400mm AF-D does not have the same lens breathing problem, so when I compared the two side by side, the difference in focal length varied from a couple of feet at the shortest focal lengths all the way to 5 feet at 400mm. On a positive note, the new lens design allows the lens to focus much closer – the minimum focus distance for the 80-400mm AF-S shortened to 1.75 meters from 2.3m on the 80-400mm AF-D.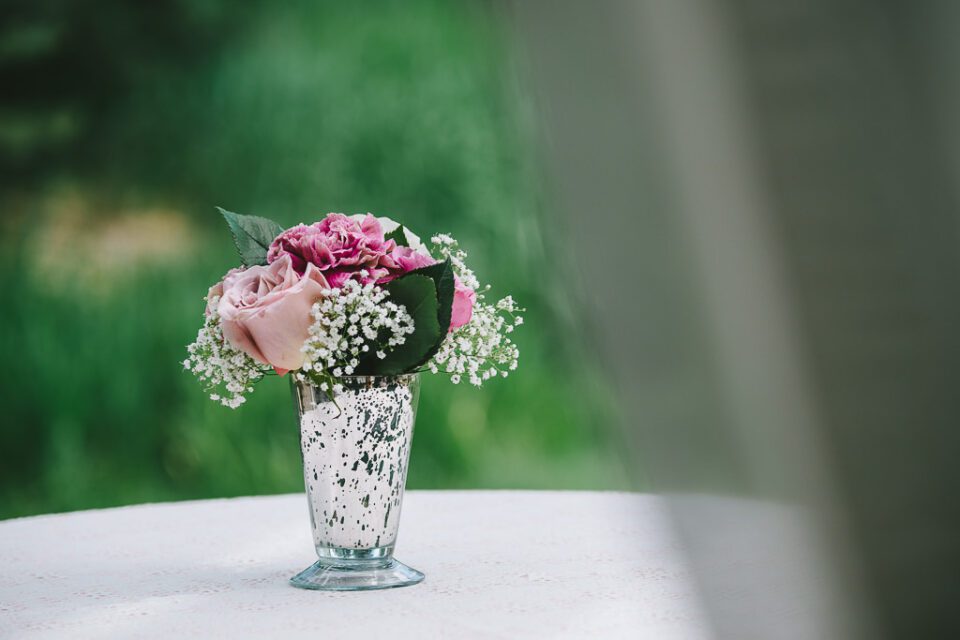 Lens Sharpness and Contrast
As I reveal on the "Lens Comparisons" section of this review, the optical performance of the Nikon 80-400mm f/4.5-5.6G VR is very impressive when compared to its predecessor. The Sigma 50-500mm slightly out-resolves the Nikon 80-400mm at short focal lengths, but loses between 300mm and 400mm. The 80-400mm AF-S also out-resolves the Nikon 70-300mm VR, but falls behind both 300mm f/4D and 200-400mm f/4G lenses (tested it on the high-resolution Nikon D800E). Obviously, it is not as good as the expensive Nikon super telephoto lenses, but that's expected for a lens of this class.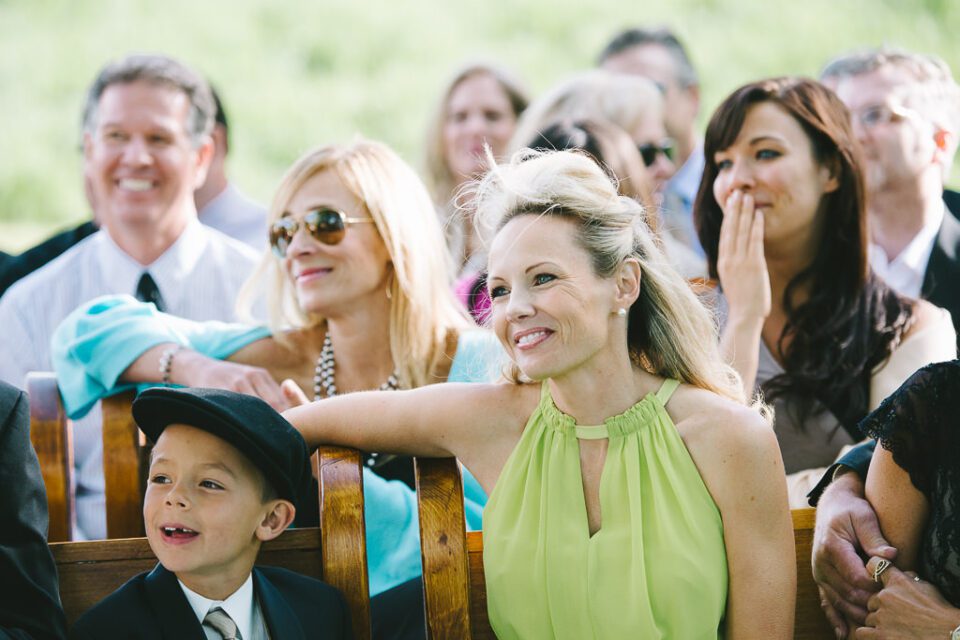 Nikon completely redesigned the optical formula of the Nikon 80-400mm AF-S VR and optimized it for modern high resolution sensors. The lens features 20 elements in 12 groups, 4 of which are ED (Extra-low Dispersion) glass elements and one of them is a Super ED element. In comparison, the Nikon 80-400mm AF-D has 17 elements in 11 groups and comes with 3 ED elements. These additional lens elements provide additional corrections against various optical aberrations, dramatically improving the sharpness and clarity of images. This difference in sharpness is quite evident from the MTF charts from both lenses (if you do not understand MTF charts, see my detailed article on reading MTF charts):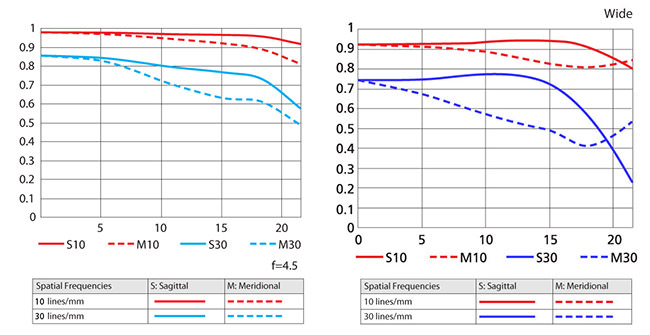 Take a look at both MTF curves – the new Nikon 80-400mm is on the left and the older AF-D version is on the right. The Nikon 80-400mm is clearly sharper and has higher contrast than its predecessor on the short end of the focal range.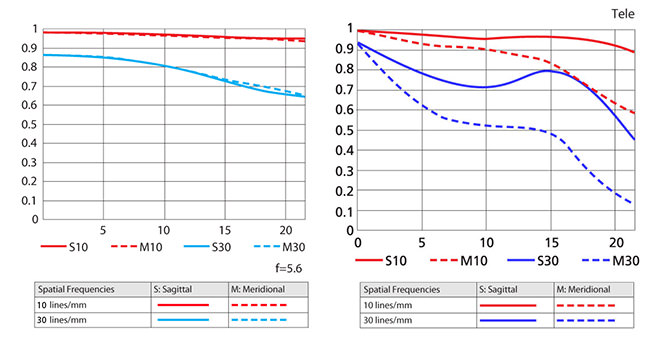 And while the above MTF charts suggests that the old 80-400mm should be just as good in the center optically, I found that to be inaccurate when conducting my lab tests using Imatest software – the Nikon 80-400mm AF-D is definitely significantly worse at longer focal lengths (tested with a brand new Nikon 80-400mm AF-D).
Now I do have to note that there is definitely sample variation on the Nikon 80-400mm AF-S VR lenses out there. The first sample I tested was very good at 80-300mm focal lengths, but suffered badly at 400mm – not something I expected after examining the MTF chart. I was rather disappointed with the lens at first, because I could not yield any sharp images above 300mm. Then I put it in a lab and examined the lens at 400mm. The tests revealed rather nasty lens alignment issues, so I sent it back for a replacement. The second sample turned out to be much better, although I did have to dial -10 in AF Fine Tune after calibrating it using LensAlign (see my article on calibrating lenses). Once the lens was in sync with the camera, its AF accuracy greatly improved and I started getting sharp images at 400mm – something I could not achieve with the first sample.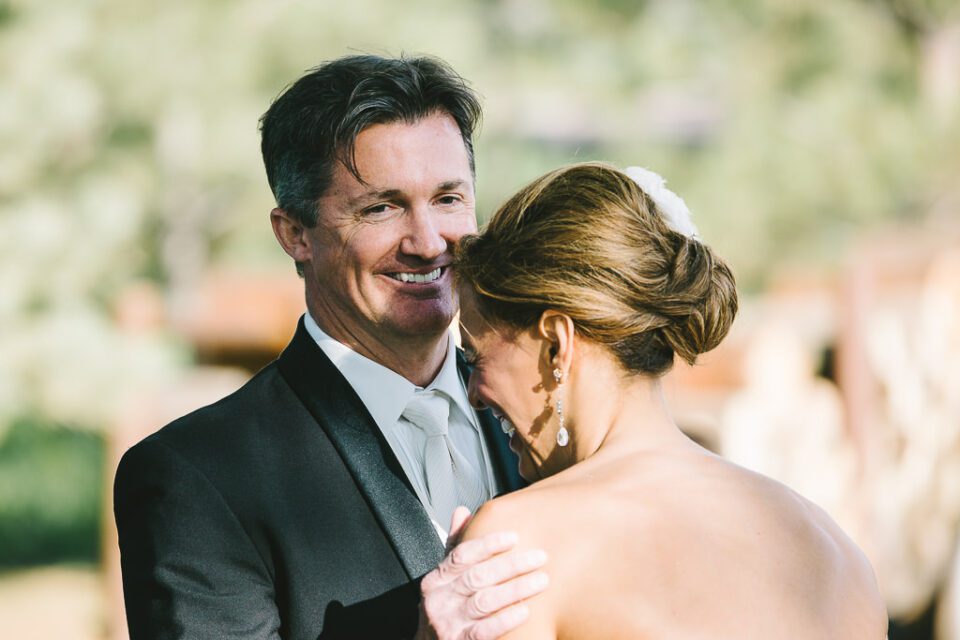 Teleconverter Compatibility and Performance
Unlike the old AF-D version, the new 80-400mm AF-S can take teleconverters. Back when the original version of the lens was released, there were no camera bodies that could handle autofocus for smaller apertures than f/5.6. Since Nikon updated its "Multi-CAM 3500" and "Multi-CAM 4800" AF systems on the newer DSLRs like Nikon D7100, D600, D800 and D4, you can now use teleconverters and maintain autofocus at apertures up to f/8. This means that using the TC-14E II on the 80-400mm f/4.5-5.6 lens will make it a 112-560mm f/6.3-8.0 lens with fully functional autofocus. Here is a small chart that shows what each Nikon teleconverter will convert the lens to:
TC-14E II
TC-17E II
TC-20E III
* Only in ideal lighting conditions when using the newest Nikon DSLRs
Effective Focal Length
112-560mm
136-680mm
160-800mm
Aperture Range
f/6.3-8.0
f/7.1-9.5
f/9.0-11.0
Maintains Autofocus
Yes
Yes*
No
As you can see from the above chart, Nikon teleconverters can really extend the range of the Nikon 80-400mm lens. However, don't be fooled into thinking that all of them will work perfectly fine. While the Nikon 80-400mm can take any of the Nikon teleconverters, it only works reliably well with the TC-14E II (1.4x) and only if you use one of the latest Nikon DSLRs. I had to use my Nikon D800E with the TC-14E II mounted on the 80-400mm to get a fully working AF, since my older D3s definitely seemed to struggle with this combo. Here are two sample images from the Nikon D800E + 80-400mm AF-S + TC-14E II: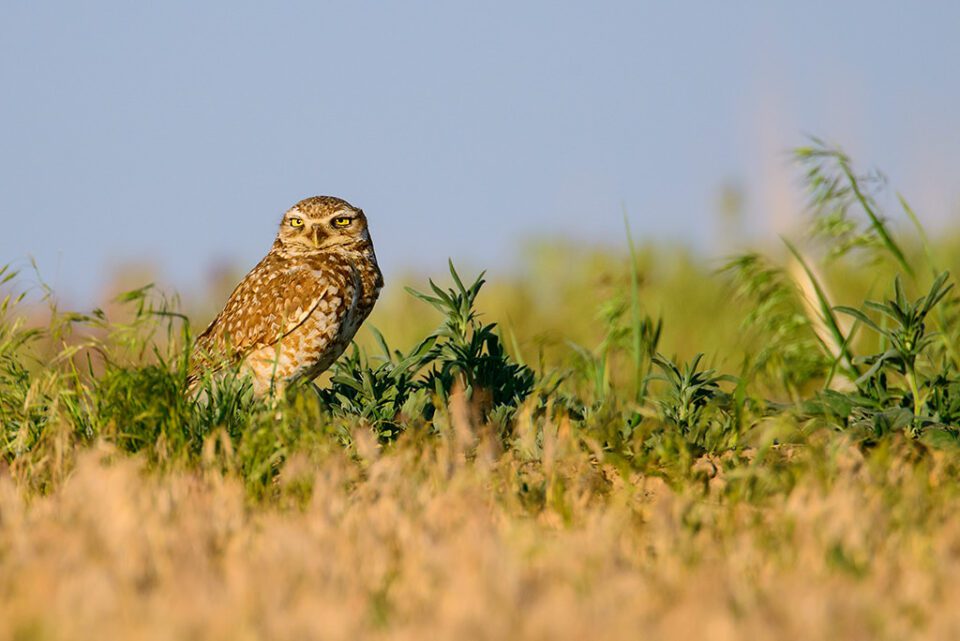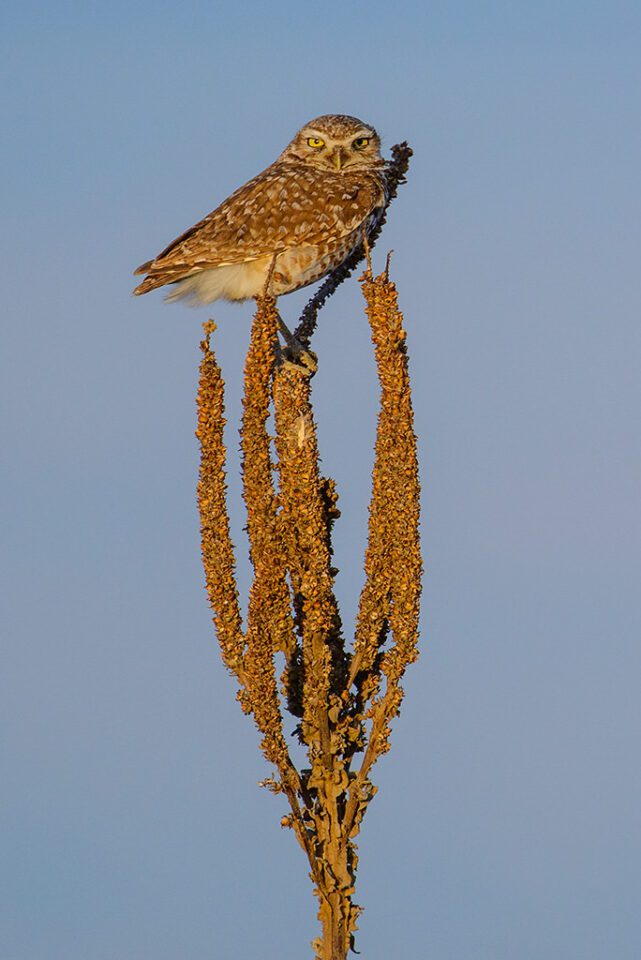 Both were shot at the longest end of the zoom range (560mm) at f/8. Neither of the two looked very sharp at the pixel level, but once I down-sampled the images and sharpened them a little in Lightroom, the results came out great as you can see. Personally, I would mostly use the 80-400mm without any teleconverters, and only resort to the TC-14E II when dealing with very distant subjects. The Nikon TC-17E II can maintain autofocus in very good light, but the AF accuracy suffers greatly. Since there is too much image degradation with the TC-17E II and TC-20E III TCs, you will probably be better off cropping images with the TC-14E II than using those teleconverters.
A detailed chart with performance of all Nikon teleconverters on the Nikon 80-400mm AF-S VR is provided further down in the review.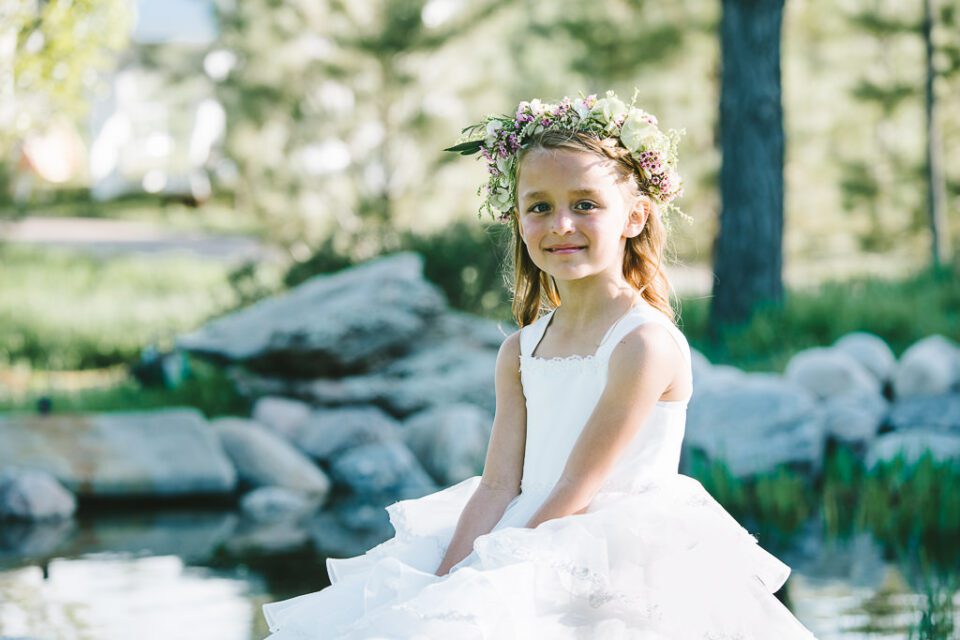 Color Rendition
If you have been shooting with Nikon lenses for a while, you might have noticed that Nano coated lenses produce better colors than non-coated lenses. Although Nikon states that Nano Crystal Coat helps reduce ghosting and flare, in my experience it also improves overall colors and contrast as well. Nikon has been exclusively using this coating technology on higher-end lenses and if you compare some of the recent lenses with their older counterparts that do not have it, you will probably notice the difference in color rendition as well. On some lenses, the effect is stronger than on others.
Unlike the 80-400mm AF-D, the Nikon 80-400mm AF-S VR comes with Nano Crystal Coat, so you can expect it to produce better colors straight out of the camera. I found that the lens renders colors the same way the Nikon 70-200mm f/2.8G VR II does, which is excellent. So in terms of colors, you can expect this lens to be as good as many of the professional Nikkor lenses.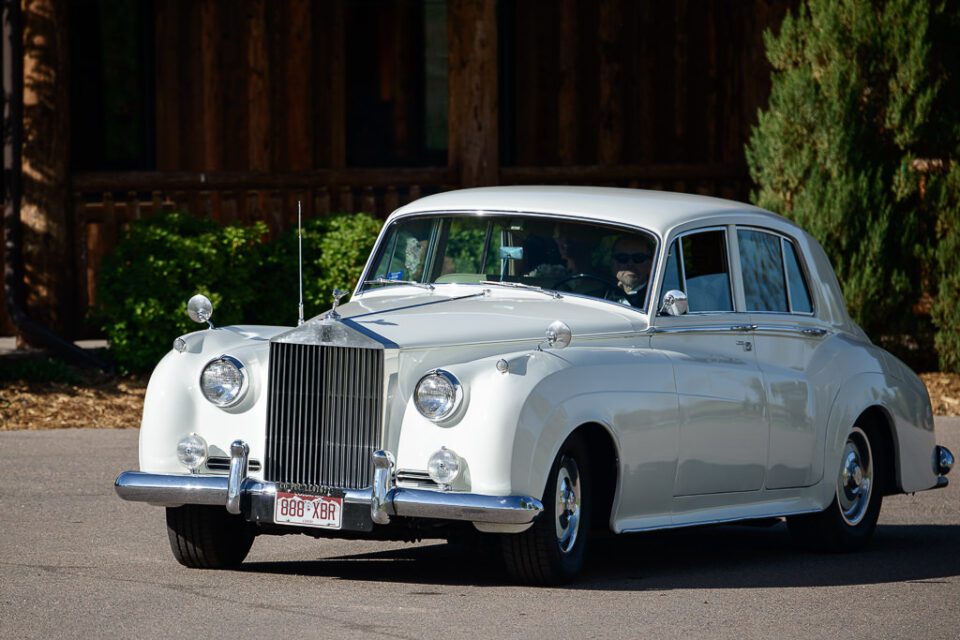 Vibration Reduction – VR II
The Nikon 80-400mm AF-S VR also ships with the second generation Vibration Reduction II technology (VR II), which is about a stop better than VR used on the older AF-D lens. Unfortunately, Nikon has not included the new VR III stabilization system on the lens (as of June of 2013, only the Nikon 70-200mm f/4G has VR III). But don't be too disappointed – VR II is still an excellent stabilization technology that allows up to 3-4 stops of shutter speed compensation. It is noticeably better than the first generation VR and it is very effective when photographing subjects at 400mm, especially on high-resolution APS-C cameras that are very sensitive to camera shake.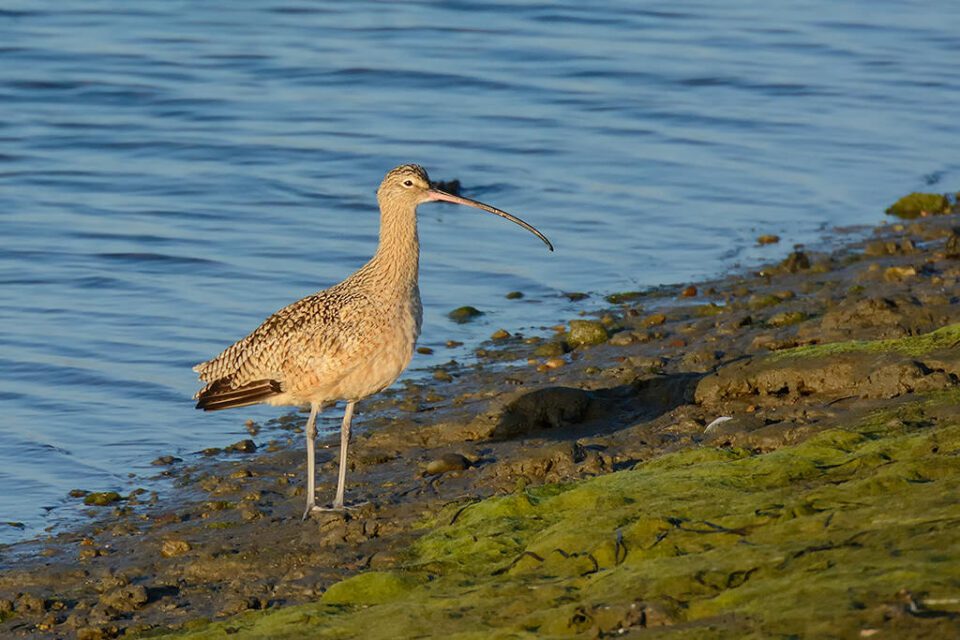 Many of the images in this review, except some bird photos, are taken with VR turned on. When photographing moving birds at fast shutter speeds in the 1/1000-1/1600 shutter speed range and faster, I typically keep VR turned off, because it can potentially hurt images. VR needs time to stabilize to work effectively and might not be very useful for situations where action happens fast. That's because VR analyzes camera movement and then uses that data for corrections during the time of exposure. Note that VR happens in two sequences. The first sequence takes place when you half-press the shutter release and this mode is provided to make it easier to frame the shot (as it actually stabilizes what you see in the viewfinder). The second sequence takes place when you fully press the shutter release. That's when VR resets itself, then re-engages based on the previous movement patterns. That's why if a bird is perched on a tree and I have enough time to stabilize the shot before pressing the shutter release, keeping VR on is the best way to go. But if I have my finger off the camera shutter and I need to move around and shoot fast for fast action such as birds taking off, then it might be best to keep VR turned off. Nikon's latest generation VR system is usually very good for most situations, but I have still gotten better results when engaging VR a second or two before taking the shot. In fact, when the shutter speed is fast enough, VR is actually pretty useless – the subject will be captured faster than potential camera shake caused by you hand-holding the lens. I know this may sound confusing, so I am planning to cover this subject in detail in my upcoming article on image stabilization.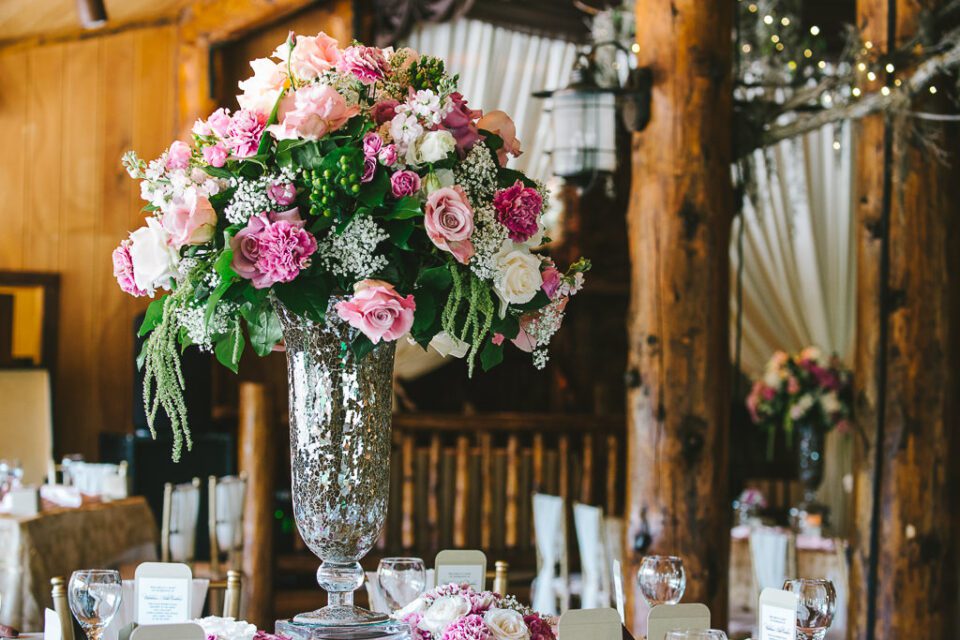 Bokeh
The Nikon 80-400mm can potentially isolate subjects very well, due to its long focal length. If the background is far enough from the subject and the subject is relatively close, you could bring the whole background into one big out of focus area, similar to what you see in this picture: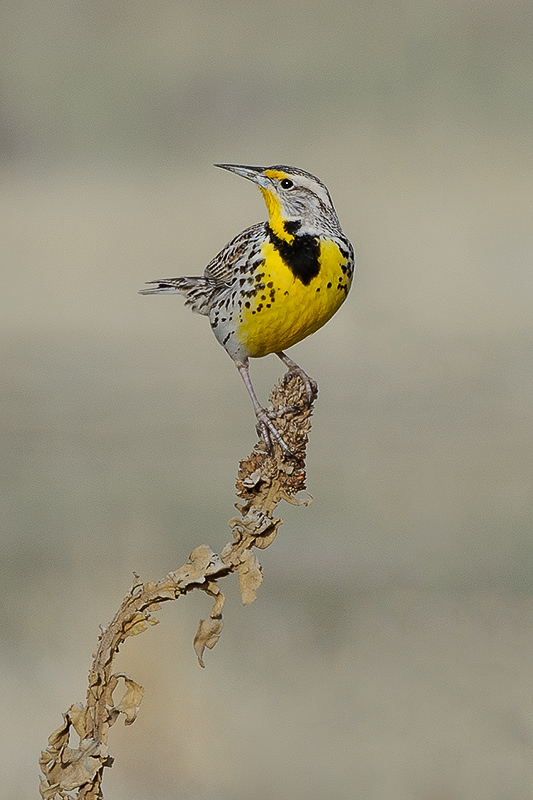 Many telephoto lenses are capable of producing similar results, but this is not a demonstration of the bokeh capability of the lens. The terms "Bokeh" and "Depth of Field" often bring too much confusion to photographers, so I wanted to quickly point out the difference here (a separate article on the subject will be posted soon). What you see in the above photo is subject isolation due to long focal length, large aperture, relatively close camera to subject distance and relatively far subject to background distance. Essentially, the way the background is rendered above has to do with depth of field much more than the bokeh rendering capability of the lens. So in this regard, the Nikon 80-400mm is no different than any other telephoto lens – it can effectively isolate subjects and throw the background completely out of focus, as many of the image samples in this review illustrate.
However, the bokeh rendering capability of the lens is a different subject. While I find its ability to render bokeh quite pleasing overall, there is an important factor you have to keep in mind. First, this lens is not optimized to compete with portrait lenses, so its bokeh might not be as pleasing to look at when examined closely. Smaller out of focus highlights can appear busy depending on the scene, exhibiting onion-shaped bokeh, as demonstrated in the below image: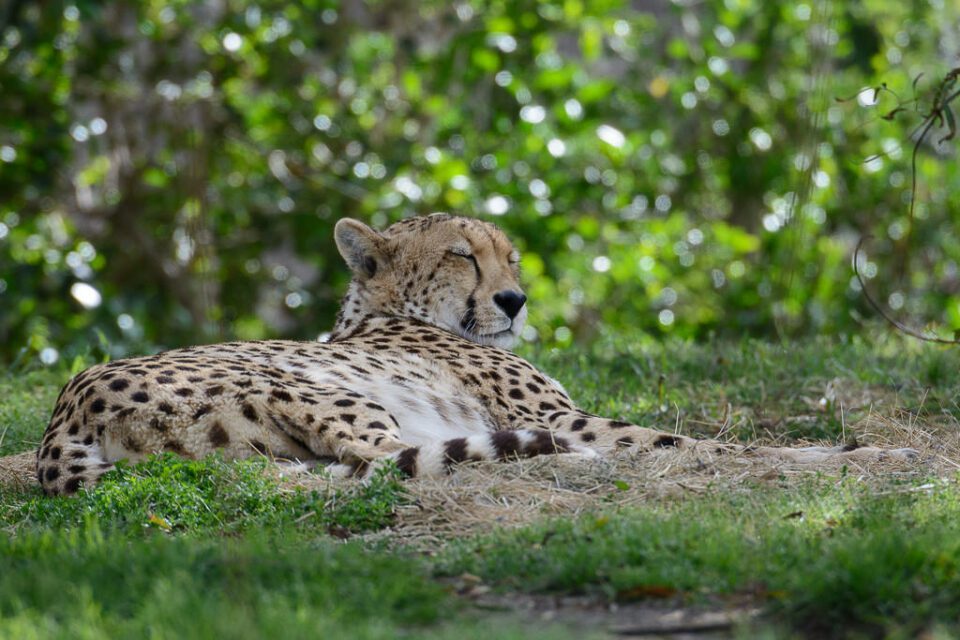 Second, this is a slow variable aperture lens, so it cannot quite compete with such lenses as the Nikon 85mm f/1.4G at the same focal lengths. This again has to do with the depth of field due to smaller f/4.5-5.6 aperture first. If you keep the background far enough, your subject close enough, your focal length long enough and your aperture large enough, you should be able to create beautifully isolated images with smooth backgrounds. So keep all this in mind when photographing with this lens.
Vignetting
Vignetting levels on the Nikon 80-400mm AF-S VR are lowest in the mid-range, between 80mm and 300mm and highest at 400mm @ f/5.6 (wide open). Stopping down by one stop decreases vignetting considerably though, as shown on the chart below:

And here is a a graph that shows the spread of light falloff across the image frame at 400mm, f/5.6 (worst vignetting levels):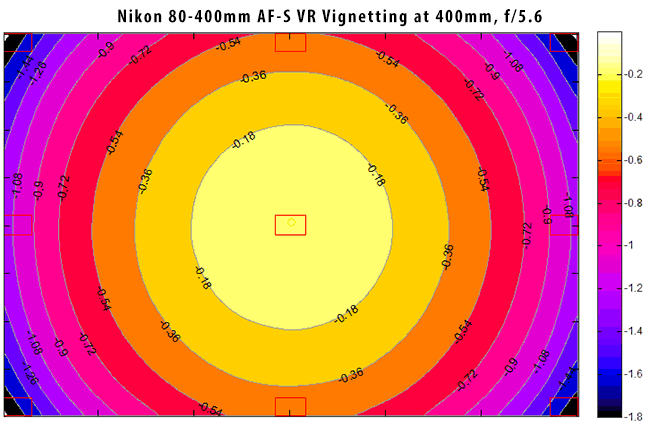 Vignetting is relatively easy to fix in Lightroom via the Lens Correction module. As of Lightroom 5, the Nikon 80-400mm is now fully supported for all types of Lens Corrections.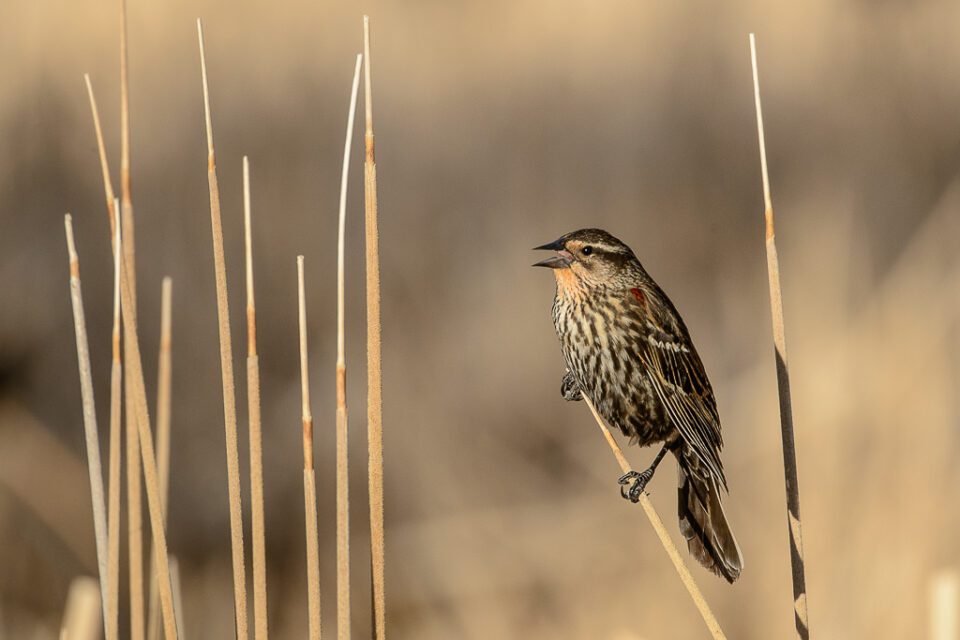 Ghosting and Flare
As shown under "Lens Handling and Build" section of this review, all telephoto lenses, including the Nikon 80-400mm are prone to serious ghosting and flare issues. If you want to avoid these in your photos, keep the lens hood on at all times and try not to point the lens at bright sources of light. All those lens coatings are nice for colors and they certainly do help with reducing ghosting and flares, but they never completely eliminate them.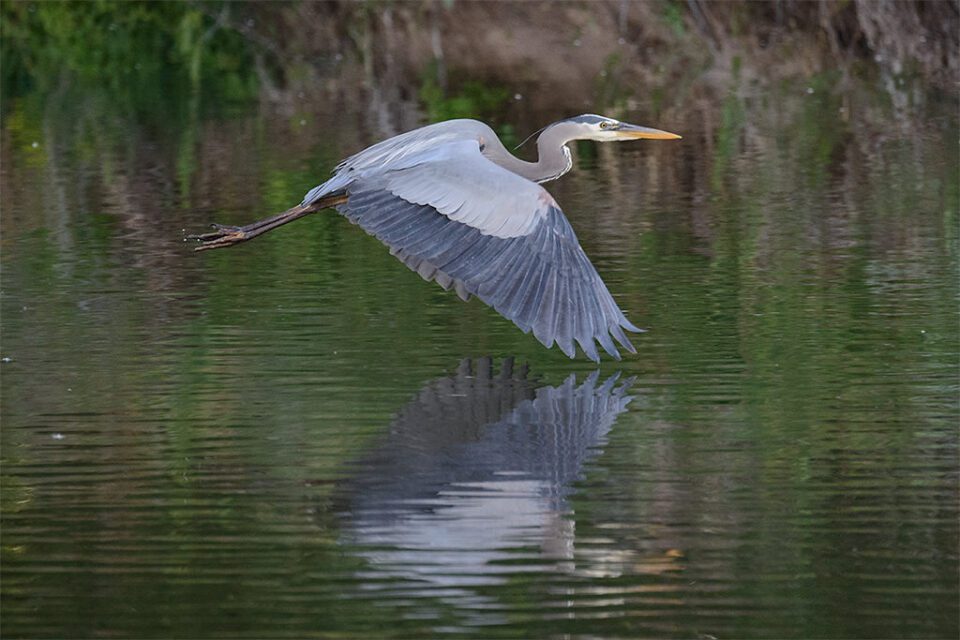 Distortion
As expected from a quality telephoto lens, distortion levels on the Nikon 80-400mm f/4.5-5.6G VR are controlled quite well. The lens has no noticeable distortion at 80mm (only a hint of barrel distortion) and adds some pincushion distortion at 105mm and longer, as measured by Imatest:
Gladly, distortion is not a major problem and can be quickly fixed in Photoshop or Lightroom using the same Lens Correction filter.
Chromatic Aberration
When it comes to lateral chromatic aberration, the lens handles it quite well, even in high-contrast situations. Imatest measured the highest amount of chromatic aberrations at the shortest end of the range (80mm). As you zoom in, CA levels decrease dramatically, with the best performance at 200mm. Here are the results from my lab measurements:
Longitudinal chromatic aberration / LoCA (which is the effect of color fringing in front of and behind the focused area) is handled very well at large apertures. Take a look at a sample image below: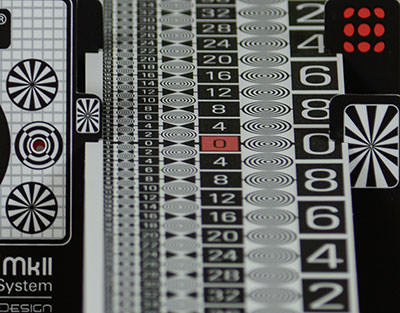 Let's now move on to the good stuff – Sharpness tests.