This is an in-depth review of the Nikon 400mm f/2.8G ED VR lens that was released in August of 2007, along with Nikon D3 and two other exotic super-telephoto lenses. In this review, I will not only provide general information about the Nikon 400mm f/2.8 VR and its performance, but also how it works with all current Nikon teleconverters (TC-14E II, TC-17E II and TC-20E III) and how it compares to other telephoto lenses such as Nikon 70-200mm f/2.8G VR II, Nikon 200-400mm f/4G VR, Nikon 300mm f/4 AF-S, Nikon 300mm f/2.8G VR II and Nikon 500mm f/4G VR. The Nikon 500mm f/4G VR was kindly provided by Pro Photo Rental – a great lens rental company based out of Boulder, CO.
Note that this lens has now been replaced by the Nikon 400mm f/2.8E FL (see our review).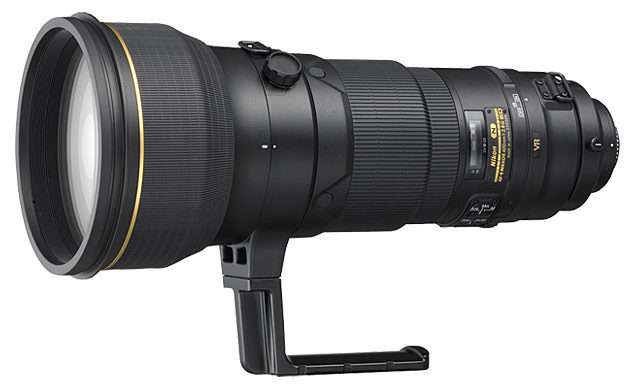 One question I constantly get from our readers and I am sure many others wonder about, is which one of the super-telephoto lenses to buy. The Nikon 300mm f/2.8G VR II and the Nikon 200-400mm f/4G VR II are the cheapest of the bunch under USD $7K, while the 400mm, 500mm and 600mm lenses are between $8.5K to $10.5K. A person spending $7K on a lens wonders if it is worth adding another thousand to get a longer, but less flexible lens, while another person might wonder which one of the long telephoto primes is the most practical on the field. It can be a tough choice, given how much positive feedback each lens gets from different photographers.
Some swear by the zoom flexibility of the 200-400mm f/4 to photograph bears in Alaska, some will never use anything but the 600mm f/4 for their work and others argue that the 400mm f/2.8 is the best of the bunch, because it has the best optics and works well with all teleconverters. I wrote this review for the sole purpose of answering these questions and my analysis over the course of several months during which I worked with all these exotic lenses (except for the 600mm f/4 VR, which I could not obtain on time), along with test scenarios, was put together to provide as much valuable information on each lens as possible, to make it easier for our readers to choose the right lens for their needs. My conclusion on which lens I would personally pick is provided towards the end of the review.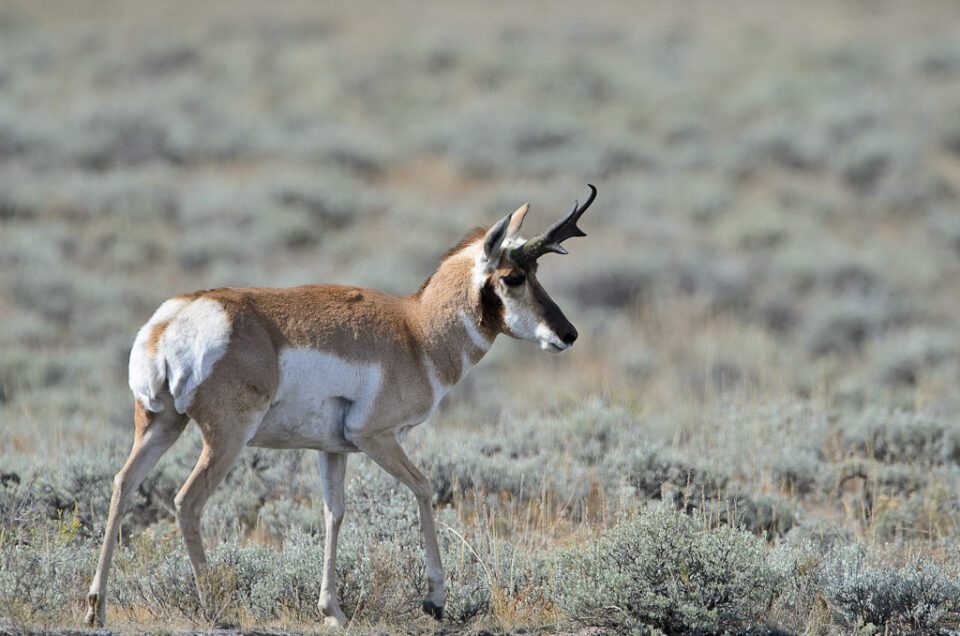 Before I start talking about the lens in more detail, I would like to clarify that there is no "Nikon 400mm f/2.8G VR II" as some blogs and websites claim – the current model's exact name is "AF-S NIKKOR 400mm f/2.8G ED VR" as stated on Nikon's website. So there is only one 400mm f/2.8G lens with vibration reduction out there that came out in 2007 and it is the same one I am reviewing. The current 400mm f/2.8G already has VR II built-in, which is probably why people keep messing up and using the VR II name. Nikon only puts the number II at the end of the lens' official name (which happens to be right after the word "VR") to indicate that it is a second revision of the previous-generation lens. For example, both the original Nikon 300mm f/2.8G VR and the Nikon 200-400mm f/4G VR were updated with a second (II) version to include VR II and Nano Crystal Coat, so their model names changed to "AF-S NIKKOR 300mm f/2.8G ED VR II" and "AF-S NIKKOR 200-400mm f/4G ED VR II", respectively. The last digit is not an indication of VR II technology, but rather the revision of the lens.
Nikon 400mm f/2.8G ED VR Overview
Nikon's current line of exotic super-telephoto lenses includes three monster lenses – Nikon 400mm f/2.8G VR, Nikon 500mm f/4G VR and Nikon 600mm f/4G VR. All three were updated at the same time in 2007 to include the latest Nikon technologies such as VR II (Vibration Reduction II), ED (Extra-low Dispersion) and N (Nano Crystal Coat), when Nikon announced its first full-frame DSLR – the Nikon D3. Before 2007, none of these lenses featured vibration reduction / image stabilization and Nikon was clearly lagging behind its main competitor Canon, which had image-stabilized versions of its super-telephoto lenses since as far as 1999. It is hard to understand what I mean by the word "monster", until you get to actually play with the Nikon 400mm f/2.8 and compare it against other telephoto lenses. It truly is a massive and a heavy lens, due to its complex optical design (14 lens elements in 11 groups) with large glass to give you that f/2.8 maximum aperture.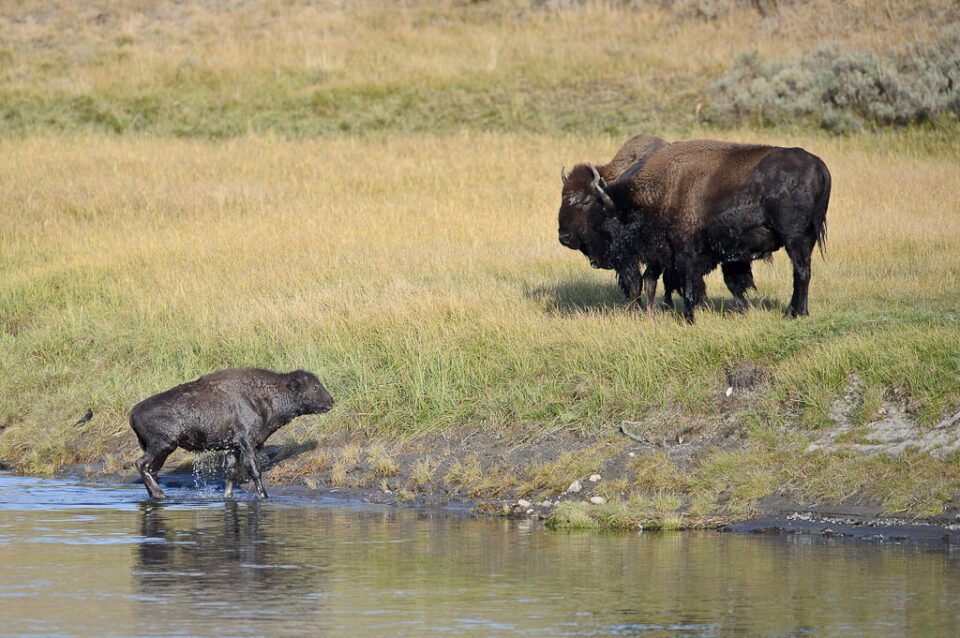 Its resolution and acuity performance are legendary, right on par with Nikon's best of the best – the Nikon 200mm f/2G VR II and Nikon 300mm f/2.8G VR II. Nikon labels the lens as a "Sports and Action" lens for a reason – its super-fast autofocus silent wave motor is designed for capturing moving subjects in real-time. You will quite often see this lens getting used in national and world sports events such as Olympics, World Cup and Super Bowl, as well as in wildlife hot-spots and concerts around the world. Its large aperture of f/2.8, along with its magical optical design allow isolating subjects with a very shallow depth of field, beautifully rendering the background known as "bokeh", while retaining maximum sharpness on the subject.
The Nikon 400mm f/2.8G fully works with all current Nikon teleconverters and its low-light capabilities are very impressive. The Nikon 1.4x TC-14E II teleconverter increases the focal length of the lens to 560mm while increasing the maximum aperture to f/4.0, the Nikon 1.7x TC-14E II teleconverter increases the focal length to 680mm and maximum aperture to f/4.8, and the Nikon 2.0x TC-20E III doubles the focal length of the lens to 800mm and stops down the lens by two stops at maximum aperture of f/5.6. What this essentially means, is that while you get more total focal length with the teleconverters, you end up losing some light at the same time. The lens performs equally well on both FX and DX sensors, with a 1.5x narrower field of view on DX sensor, which is equivalent to 600mm without a teleconverter. This means that with a 2x teleconverter on a DX camera like the Nikon D7000, the Nikon 400mm f/2.8G would have a field of view similar to a 1200mm lens!
The two letters "ED" in the lens name (the lens has 3 total ED elements) stand for "Extra-low Dispersion", as explained in my Nikon lens naming convention article, which means that the lens delivers superior sharpness and reduced chromatic aberration or "color fringing" in photographs when compared to non-ED lenses. In addition to the Silent Wave Motor (SWM/AF-S) that provides fast and quiet auto focus, the Nikon 400mm f/2.8G VR also features Nano Crystal Coat and Super Integrated Coating technologies, which reduce ghosting and flare. When it comes to weather sealing, the Nikon 400mm easily withstands dust, moisture and tough weather conditions – usual environments for sports, nature and wildlife photographers.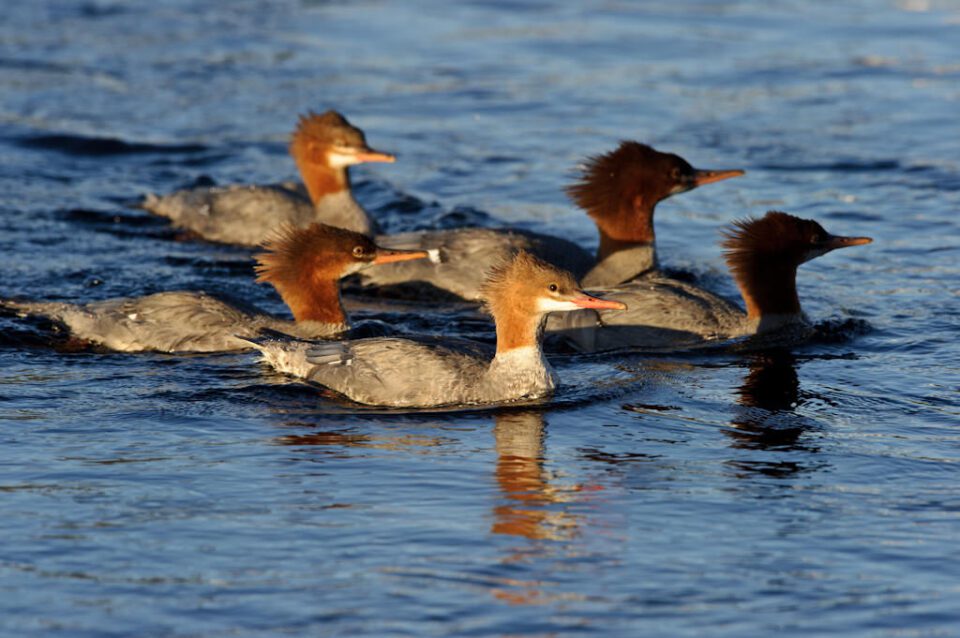 Nikon 400mm f/2.8G ED VR Specifications
Mount Type: Nikon F-Bayonet
Focal Length: 400mm
Maximum Aperture: f/2.8
Minimum Aperture f/22
Format: FX/35mm
Maximum Angle of View: (DX-format) 4°
Maximum Angle of View: (FX-format) 6°10′
Maximum Reproduction Ratio: 0.16x
Lens Elements: 14
Lens Groups: 11
Compatible Format(s): FX, DX, FX in DX Crop Mode, 35mm Film
VR (Vibration Reduction) Image Stabilization: Yes
Diaphragm Blades: 9
Distance Information: Yes
Nano Crystal Coat: Yes
ED Glass Elements: 3
Super Integrated Coating: Yes
Autofocus: Yes
AF-S (Silent Wave Motor): Yes
Internal Focusing: Yes
Minimum Focus Distance: 9.5 ft. (2.9m)
Focus Mode: Auto, Manual, Auto/Manual
G-type: Yes
Filter Size: 52mm
Accepts Filter Type: Slip-in
Dimensions (Approx.): 6.3×14.5 in. (Diameter x Length), 159.5x368mm (Diameter x Length)
Weight (Approx.): 163 oz. (4,620g)
Supplied Accessories: Slip-on HK-33 lens hood, CT-404 trunk case, Slip-in filter holder, 52mm screw-in NC filter, LN-1 strap, Monopod collar
Detailed specifications for the lens, along with MTF charts and other useful data can be found in our lens database.
Lens Handling
The Nikon 400mm f/2.8G VR is a rugged professional lens designed to withstand physical abuse in all kinds of environments and tough weather conditions. I hauled it along with me on a trip to Yellowstone and then to snowy mountains of Colorado, so it took everything from 100F heat to 20F freezing temperatures without any sort of protection. The lens functioned flawlessly all along, as expected – that's the type of protection you get on a $9K lens. Weighing a whopping 10 pounds (almost 5 kilos), the Nikon 400mm f/2.8G VR is the second heaviest lens made by Nikon, after the Nikon 600mm f/4G VR, which weighs a pound more. This weight is no joke when combined with a 3 pound Nikon D3s – that's 13 pounds of total weight! To top this off, the lens is huge. It has a 6.3 inch front diameter, again second biggest of the Nikon superteles. Take a look at the following lens size comparison (from left to right: Nikon 70-200mm f/2.8G VR II, Nikon 300mm f/4D AF-S, Nikon 300mm f/2.8G VR II, Nikon 200-400mm f/4G VR, Nikon 400mm f/2.8G VR and Nikon 500mm f/4G VR):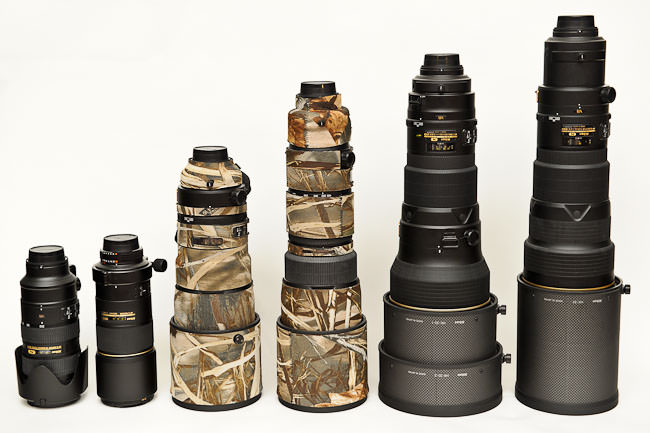 Now here is the front element of the 400mm compared to 500mm (Left: Nikon 400mm f/2.8G VR, Right: Nikon 500mm f/4G VR):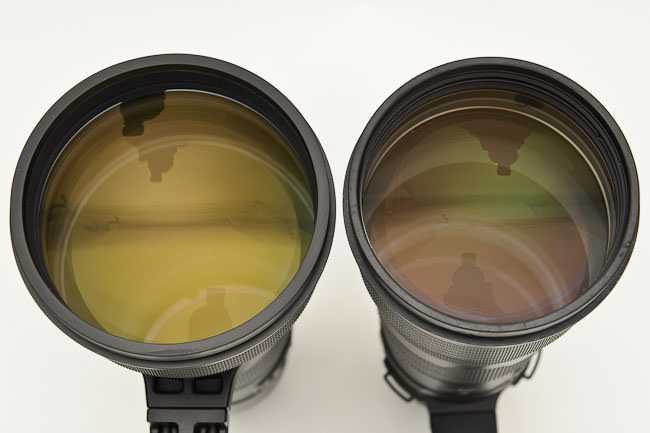 When you deal with gear with these kinds of dimensions and weight, handling becomes an issue. I am very used to hand-holding the Nikon 70-200mm f/2.8G VR II and Nikon 300mm f/4 AF-S lenses, because they are relatively small and not as heavy. I also often shoot the Nikon 300mm f/2.8G VR II and Nikon 200-400mm f/4G VR lenses without using a tripod or a monopod. The 300mm f/2.8 is not bad, as long as I can rest my arms every once in a while. The Nikon 200-400mm f/4 is rather heavy and I prefer to keep it on a tripod when possible, although I have shot with it hand-held quite a bit when chasing wildlife. Right after I opened the 400mm case and took the lens out, I mounted it on my D3s and tried a couple of shots hand-held. Ouch, it was painful. I don't care if you work out every day or have a very strong body build, this lens will make your arms and your back feel the pain very quickly. In addition, your hands and your body will shake and with the focal length of 400mm you might end up with plenty of blurry pictures, if you do not watch your shutter speed. So, how would you handle this lens? Your best choice would be to use a very sturdy tripod + gimbal-type head with an arca-swiss quick-release system that can handle 15-30 pounds of weight. Gitzo's 6X Systematic CF series with Wimberley WH-200 are ideal for this. Then you would need to replace the standard tripod foot on the 400mm with one from RRS or Kirk. Once you get the lens mounted and balanced on a gimbal head, turning it left/right or up/down is very easy and intuitive. The last thing you want to do is mount a $10K setup on a $100 tripod. While the Nikon 400mm f/2.8G VR is well protected against occasional bumps, it might not survive a drop from a tripod, so keep this mind and invest in a good and stable tripod system. And if you want to really protect your lens against potential scratches, then I would recommend to get a LensCoat Lens Cover for it. I use LensCoat on my Nikon 200-400mm f/4.0 VR and it certainly does a very good job at not only protecting the lens, but also in keeping my hands warm when shooting in colder temperatures. If you have a lighter camera body like Nikon D700, I suggest attaching a camera grip for better balance.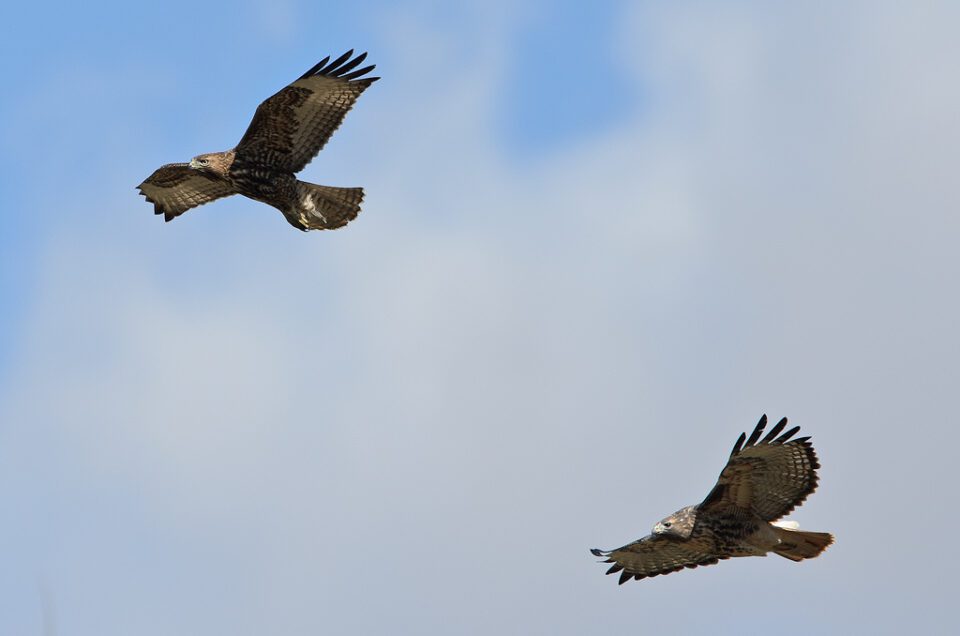 When it comes to manual focus operation, the focus ring is smooth and very easy to operate. When you move the focus ring and reach the focus limit, the ring continues rotation with no resistance in either direction. In addition to the normal AF and a number of other switches on the side of the lens, there is a separate VR ring to turn VR on and off. To be honest, I have never been a fan of these types of rings (reminds me of the ring on the Nikon 85mm f/1.4D), since they have a "plastic" feel to them and seem to easily break. I certainly prefer a switch for VR instead, like on the Nikon 70-200mm f/2.8G and Nikon 200-400mm f/4G lenses. When the Nikon 400mm was mounted on a tripod at my height, I could not easily see what position the VR ring was on.
Gladly, VR emits a sound when it activates, so if I did not hear it, I would know that it was off. Had there been a switch on the side, I could easily see it without any hassles. Another switch that I use and change on telephoto lenses is focus limiter. You can set it to "Full" or "∞-6m" marks, which stand for focusing from the closest focus distance of 2.9 meters to infinity (Full) and from 6 meters to infinity (∞-6m). By default, mine is always set to the latter, because it saves a lot of time when the lens hunts for focus in challenging situations. When set to "Full", telephoto lenses take almost twice longer to go from closest focus to infinity, while the focus limit switch restricts the ability to focus on objects closer than 6 meters, eliminating the extra rotations that slow down autofocus. If you photograph subjects closer than 6 meters, then you will need to set the switch back to "Full" to allow the lens to focus.
The HK-33 carbon fiber hood comes in two pieces that attach to each other and then onto the lens. To reduce flare and protect the front of the lens, I suggest leaving it on the lens at all times when shooting in the field. The nice $400 CT-404 trunk case the Nikon 400mm f/2.8G VR comes in is made of highly durable aluminum and it does a great job at protecting the lens during transport. While the case is very nice, I prefer something more lightweight and compact, like the CL-L2 Nylon Case that comes with the Nikon 200-400mm f/4.
Focus acquisition speed and accuracy
Like all long-range Nikon telephoto lenses, the Nikon 400mm f/2.8G VR is equipped with Internal Focus (IF), which drives the AF performance to its limits. The lens snaps into focus instantly and silently, thanks to the Silent Wave Motor. Focusing works very well, even in low-light environments. I used the lens on several Nikon DSLRs like Nikon D3s, Nikon D700 and Nikon D7000 and it focused extremely well on all three. With the Nikon TCs attached, the lens generally acquired focus well, except in low-light situations.