Summary
The Nikon 400mm f/2.8E FL VR represents yet another marvel of modern engineering. Thanks to the new optical formula using fluorite lens elements, Nikon was not only able to make the lens lighter than its predecessor, but also much easier to handle, thanks to the more balanced distribution of the lens elements. As a result, the tripod / monopod-only lens, which many historically dubbed "monster" of a lens due to its weight and heft became hand-holdable, which in itself is a breakthrough for many sports and wildlife photographers.
And Nikon did this without compromising on sharpness – as you have seen from the previous sections of this review, the new 400mm f/2.8E FL VR is sharper than its predecessor. On top of this, Nikon included all of the latest technologies in the lens design: from the new fluorine coating to the latest generation vibration reduction technology with the new "Sport" mode. Although these features came at a price increase of $2500 over its predecessor, the weight savings alone will be worth paying the premium for many photography enthusiasts and professionals, since it opens up new opportunities for capturing action.
Just like its predecessor, the 400mm f/2.8E FL VR has the ability to beautifully render backgrounds, effectively isolating subjects and yielding exceptionally crisp and colorful images – something cheaper and slower zoom lenses from third-party manufacturers are simply incapable of doing. We are dealing with a whole different level of optics here, which is what you pay the high price premium for. It goes without saying that an image from a 400mm f/2.8 lens would always look much more aesthetically pleasing than an image from a 150-600mm zoom lens, that's just the limitation of optics: high-end professional glass vs consumer/enthusiast-level glass and f/2.8 vs f/5.6 or slower.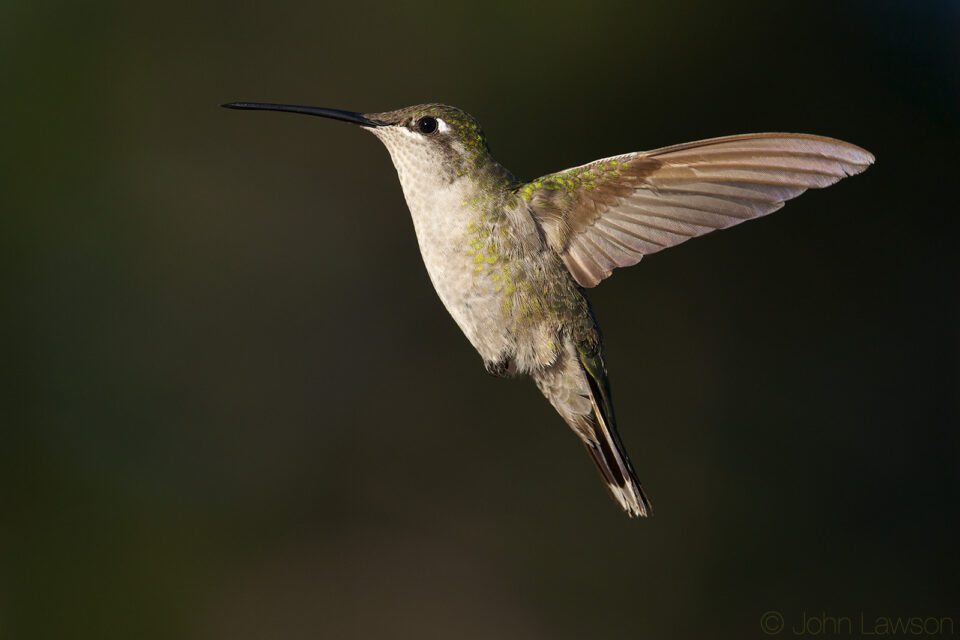 Lenses like the Nikkor 400mm f/2.8E FL VR are certainly not for everyone – most photographers will consider it silly to spend $12K on such a lens. However, for those who strive for perfection, to get their next "money" shot, the 400mm f/2.8E FL VR is well worth the investment. On top of that, such rare and exotic lenses usually go up in price over time (at least until a replacement comes out). When Nikon announced the previous-generation 400mm f/2.8G VR lens in 2007, its MSRP price was set to $8800. Over time, its price was increased to $9500 and that's what its selling price was before it got discontinued and replaced with the 400mm f/2.8E FL VR. So if you bought that lens at its original price, used it for a few years, and sold it in good condition, you would not have lost money on it.
Today, the 400mm f/2.8G is being sold for around $7K and above on eBay
(in good condition). So if you bought it at $9K, used it for 5 years and sold it at $7K, you would have only lost $2K. That's equivalent to paying $33 for renting the lens per month – no rental house would ever give you such a lens at that price. So buying such an expensive lens might not be as silly as it sounds, especially for those who use it professionally.
If you cannot make up your mind on which of the super-telephoto lenses to get, here is my personal advice. For photographing close action, whether for shooting bears in Alaska or wildlife in Africa, the Nikkor 200-400mm f/4G VR II would most likely be the ideal candidate, due to its zoom versatility. I would not use it for reach though, as it only couples well with the 1.4x teleconverter and really struggles with focus accuracy when shooting distant subjects.
For everything else, the Nikkor 400mm f/2.8E FL VR would be my top pick at the moment due to its weight advantages, hand-holdability and versatility with teleconverters. When Nikon releases the 500mm f/4E FL VR, my preference will most likely shift towards that lens, since it will be much lighter than the 400mm f/2.8E FL VR, being an f/4 lens. If you are after little birdies and always feel the need to get closer, nothing obviously beats 600mm and 800mm lenses. But you do have to keep in mind that long super-telephoto lenses, especially the 800mm f/5.6E FL VR come with their own share of problems, so you need to know if you truly want something that long and big.
Overall, all three of us (myself, John Lawson and Steve Lumpkin) that contributed to this review are very impressed with the Nikon 400mm f/2.8E FL VR. It is a ridiculously sharp, contrasty and lightweight lens that only deserves high praises. Aside from its high price, all three of us had a hard time finding anything to complain about: it is nearly darn perfect. I wish I had more time to shoot with the 400mm f/2.8E FL VR – it truly is a beautiful chunk of glass, something I dream of having in my bag someday…
Where to Buy
You can order your copy of the Nikon 400mm f/2.8E FL VR lens at B&H for $11,196.
Nikon 400mm f/2.8E VR
Optical Performance

Features

Bokeh Quality

Build Quality

Focus Speed and Accuracy

Handling

Image Stabilization

Value

Size and Weight
Photography Life Overall Rating