During the past few years, Nikon has been slowly replacing its high-end super-telephoto lenses with newer technology using lightweight fluorite lens elements, shedding off a lot of weight and making additional improvements to lens designs, making the already strong lenses even better. After the 800mm f/5.6E VR monster, it was time for Nikon to update its legendary 400mm f/2.8G VR with the newer version, so that's how the Nikkor 400mm f/2.8E FL VR came to life.
Even though Nikon is planning to update every super-telephoto lens in its line-up with lighter lenses featuring fluorite elements (which includes the 200mm f/2, 300mm f/2.8, 500mm f/4 and 600mm f/4 lenses), Nikon decided to start with the 400mm f/2.8, because it is one of the lenses that would get the most benefit from the fluorite lens design. Weighing in at a whopping 4.6 kg, the previous generation 400mm f/2.8G VR was a monster of a lens to handle and impractical to hand-hold (it was quite a bit front-heavy).
Although it is quite a versatile lens and works remarkably well with all three Nikon teleconverters, its weight and size were its main disadvantages, making a lot of photographers opt for other super telephoto Nikkor lenses like the 500mm f/4 instead. The newly designed 400mm f/2.8E FL VR is a whole different lens in comparison – weighing 3.8 kg, the lens is now similar in weight as the 500mm f/4G VR, which is a great engineering achievement! Let's take a closer look at this lens.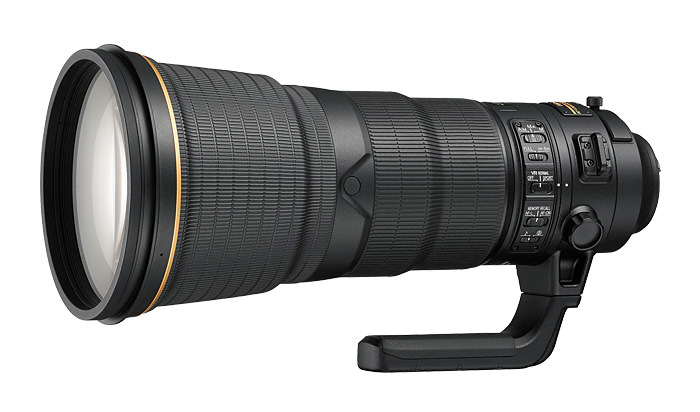 Nikon 400mm f/2.8E FL ED VR Overview
Being a sports and action lens featuring fast autofocus silent wave motor, the 400mm f/2.8 is very popular among professionals – you will often see it actively used in national and world sports events such as Olympics, World Cup and Super Bowl, as well as in wildlife hot-spots and concerts around the world. Its large aperture of f/2.8, along with its complex optical design allow isolating subjects with a very shallow depth of field, beautifully rendering the out of focus highlights known as "bokeh", while retaining maximum sharpness on the subject.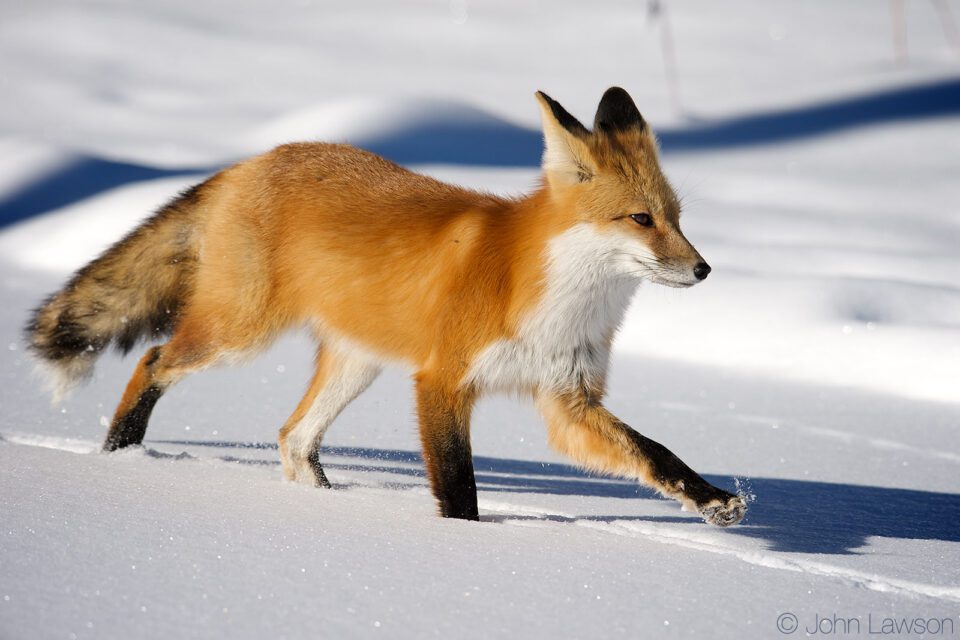 The 400mm f/2.8 is a very special lens compared to other super-telephoto lenses in terms of versatility. Aside from the 300mm f/2.8, it is the only other lens with a fast f/2.8 aperture, which means that it is designed to be used with all three current Nikon teleconverters (TC-14E III, TC-17E II and TC-20E III), giving essentially four focal length options: 400mm, 560mm @ f/4, 680mm @ f/4.8 and 800mm @ f/5.6. Although teleconverters do steal quite a bit of light, even shooting with the 2x teleconverter only slows the lens down to f/5.6. The slower f/4 lenses are usually limited to be used with the 1.4x teleconverter and rarely do well with anything longer than that.
With the newer Nikon DSLRs that have down to -3 EV sensitivity, some lenses can autofocus fine with the 1.7x teleconverter and even 2x teleconverter in good light, but usually with heavy implications on sharpness, as detailed in this article. In contrast, the 400mm f/2.8 lens works seamlessly with the 1.4x, very well with the 1.7x and quite well with the 2x, especially when stopped down a little. This makes the 400mm f/2.8 the most versatile of the bunch. And now that Nikon made the lens as light as the 500mm f/4, it has made the lens far more attractive…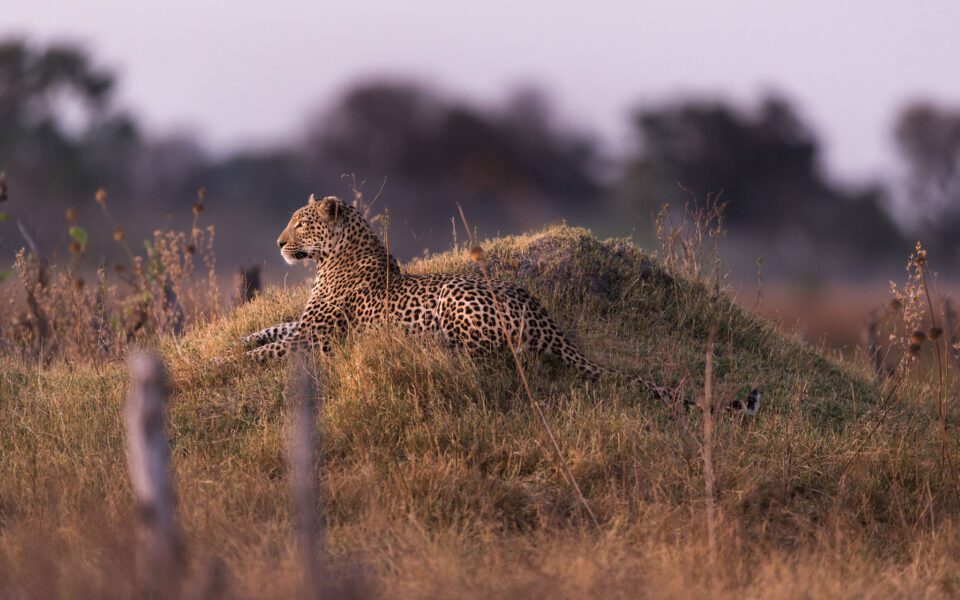 The lens performs equally well on both FX and DX sensors, with a 1.5x narrower field of view on DX sensor, which is equivalent to 600mm without a teleconverter. This means that with a 2x teleconverter on a DX camera like the Nikon D7200, you would essentially have an equivalent field of view of 1200mm. At 1200mm, one would be challenged with keeping up with acceptably good sharpness for two reasons – atmospheric haze and vibrations due to lens/camera shake.
Let's now talk about what has changed from the previous generation 400mm f/2.8G VR. Take a look at the below comparison of lens construction between the two lenses: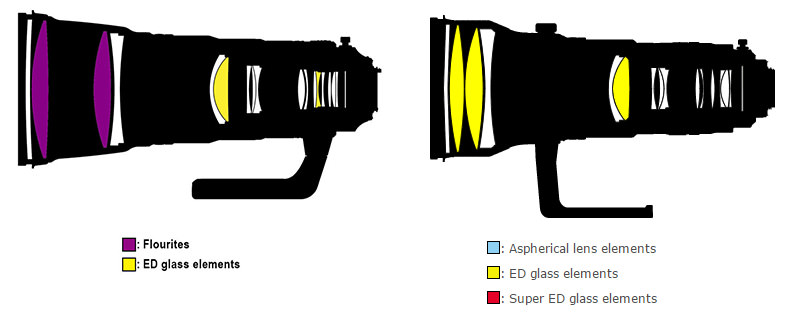 As you can see, the new 400mm f/2.8E VR is a totally different beast compared to its predecessor. Pay attention to the front part of the lens – the new construction has four elements, two of which are fluorite, with some space in between. And those fluorite elements are far lighter than regular glass elements! As I cover in the handling section of the review further down, this was a very smart move by Nikon engineers, because it moved the heavy weight from the front part of the lens and distributed it more evenly across the lens. What you don't see in the above chart, is changes in the material used to hold those optical elements together – instead of using heavy stainless steel for the lens barrel, Nikon switched to tough, aircraft-grade magnesium alloy. The older 400mm f/2.8G VR was very front heavy, which is why it was such a challenge to hand-hold. The new 400mm f/2.8E is far more balanced and much easier to hand-hold as a result of these design changes. Also, pay attention to how Nikon moved the lens handle from the front of the lens to the back, which again indicates that the weight has been drastically shifted.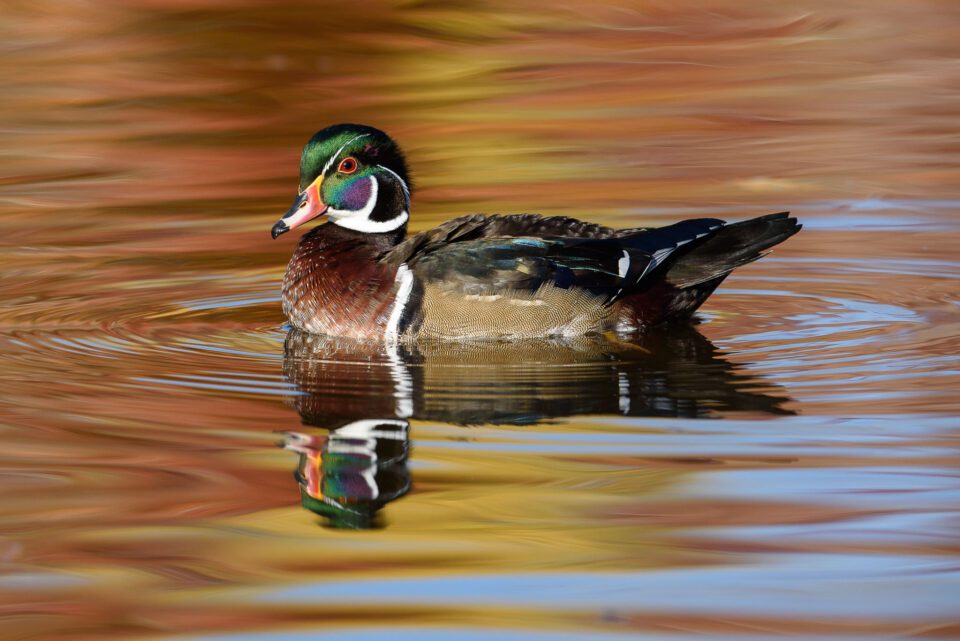 It is also worth noting that the rest of the lens went through additional changes in lens design. The previous generation 400mm f/2.8G VR had a total of 14 elements in 11 groups and the new 400mm f/2.8E VR has a total of 16 elements in 12 groups. These additional elements were added to correct more optical aberrations in order to yield sharper images with more contrast. The total number of Extra-low Dispersion (ED) elements went down from 3 to 2, but that does not mean that the sharpness was impacted – in fact, looking at the new 400mm f/2.8E VR MTF data, we can see that the sharpness is actually increased (Left: 400mm f/2.8E VR, Right: 400mm f/2.8G VR):
Pay attention to the second blue line, which has slightly moved up and straightened – an indication of better sharpness across the frame. See my guide on how to read MTF charts if you having a hard time understanding how these graphs work. So we can certainly expect better sharpness and as I show later on, the new 400mm f/2.8E VR indeed turned out to be sharper than its predecessor when I measured the performance of the two with Imatest.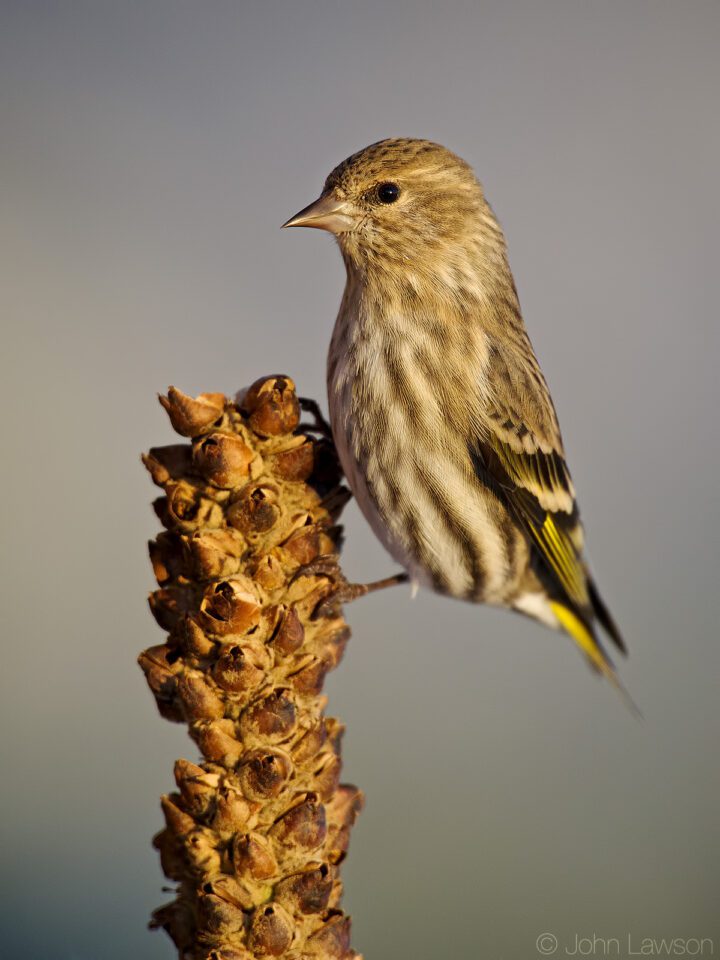 Nikon 400mm f/2.8E FL ED VR Specifications
Mount Type: Nikon F-Bayonet
Focal Length: 400mm
Maximum Aperture: f/2.8
Minimum Aperture f/22
Maximum Angle of View: (DX-format) 4°
Maximum Angle of View: (FX-format) 6°10′
Maximum Reproduction Ratio: 0.16x
Lens Elements: 16
Lens Groups: 12
VR (Vibration Reduction) Image Stabilization: Yes
Diaphragm Blades: 9
Diaphragm Type: Electronic
Nano Crystal Coat: Yes
Fluorite Elements: 2
ED Glass Elements: 2
Super Integrated Coating: Yes
Autofocus: Yes
AF-S (Silent Wave Motor): Yes
Internal Focusing: Yes
Minimum Focus Distance: 8.53 ft. (2.6m)
Focus Mode: Auto, Manual, Manual/Auto, Auto/Manual
Filter Size: 40.5mm
Accepts Filter Type: Slip-in
Compatible with Nikon AF-S Teleconverters: Yes
Dimensions (Approx.): 6.3 in. (159.5 mm) x 14.09 in. (358 mm)
Weight (Approx.): 134 oz. (3,800g)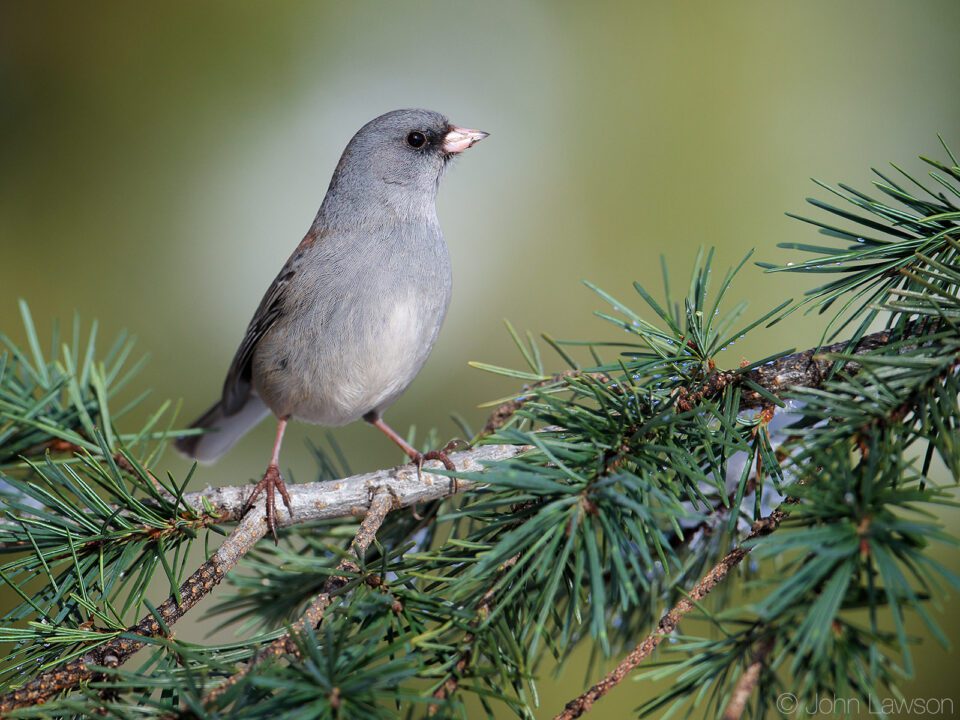 Detailed specifications for the lens, along with other useful data can be found in our lens database.
Lens Handling
Thanks to the changes in optical design using fluorite elements, along with the use of lightweight magnesium alloy as highlighted in this review, Nikon was able to take off over 800 grams of weight from the new 400mm f/2.8E VR, which is significant. But it is not only the lower weight that matters – the biggest change in my opinion is the shift of weight from the front of the element more evenly across the lens. This makes the new 400mm f/2.8E FL VR a much easier lens to hand-hold compared to its predecessor. In fact, the handling of the lens is now very similar, if not better, to that of the 500mm f/4G VR, which is preferred by many photographers for hand-holding. Many of the shots captured in this review by myself and other photographers were hand-held, which is a huge indication of this lens being much more practical in the field compared to its predecessor. My good friend John Lawson, an amazing wildlife photographer, who has been gracious enough to help out with a number of reviews of telephoto lenses here at PL told me "I never did get used to how light it is. It is certainly hand-holdable which I think is pretty incredible for a 400mm f/2.8 lens", so he was equally surprised by how much more practical this lens for hand-holding.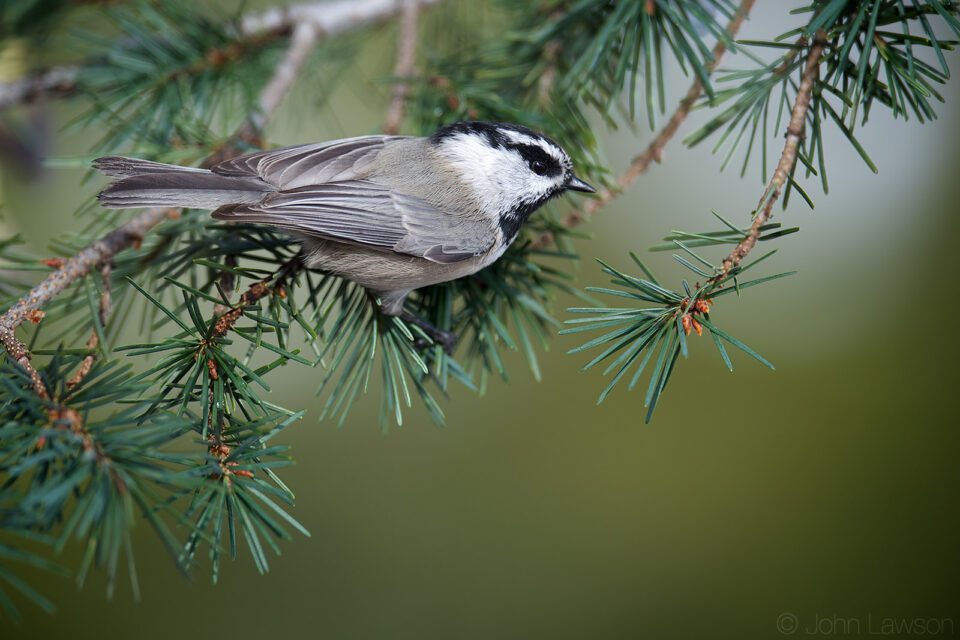 Once you attach a teleconverter on the lens, hand-holding can get a bit tough due to dealing with much longer focal lengths. As you may already know, the longer the focal length and the narrower the effective field of view, the tougher it is to hand-hold a lens to get sharp results – even slight motion might result in blurry photos. This is where image stabilization, or in Nikon's language "Vibration Reduction" kicks in. VR makes it much easier to hand-hold lenses, particularly for framing shots. By compensating movements of your hands, VR turns "jumpy" action into much smoother movements, allowing your eyes to see subjects better. Nikon bundled the latest version of vibration reduction to the 400mm f/2.8E lens, claiming up to 4 stops of compensation. The most important benefit of VR, however, is not how it helps you stabilize the shot for framing, but how it can actually help counter the movements in order to yield sharper images. Additional notes on VR and its effectiveness are provided below.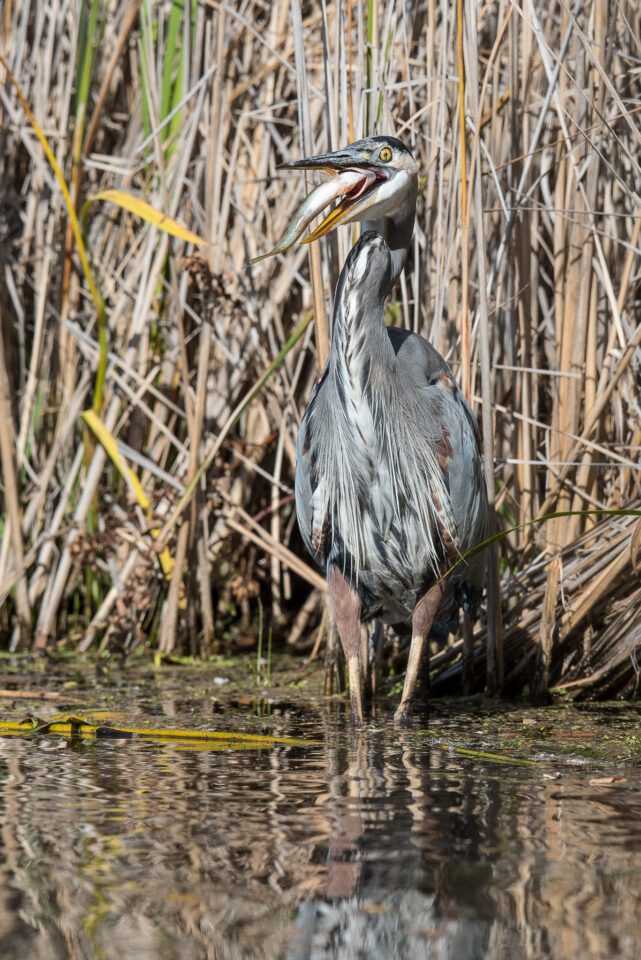 For prolonged use of the lens in the field, I would still recommend to mount it on a tripod, particularly when set to shoot from a set area – whether shooting from a spot in a football field, or an observation area in a wildlife hotspot. Ideally, you would want to use something like a Wimberley WH-200 gimbal head mounted on a sturdy tripod. Once you get the lens mounted and balanced on a gimbal head, turning it left/right or up/down is very easy and intuitive. If you want to stay more flexible, a ball head like the RRS BH-55 on a heavy-duty monopod would also work well.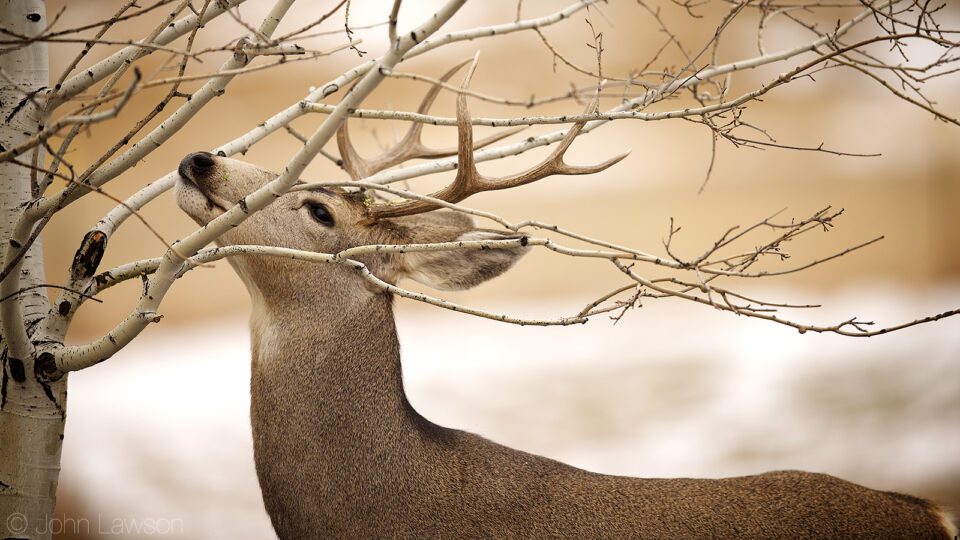 Don't forget to replace the provided foot with an Arca-Swiss version from RRS or Kirk. It still baffles me why Nikon, Canon and other manufacturers still provide useless tripod feet on these high-end lenses. Arca-Swiss has become a standard in the industry and it makes no sense to continue reusing these ancient tripod feet that cannot be properly mounted on any tripod. I cannot imagine fiddling with flimsy tripod adapters just to be able to mount these lenses and I am sure manufacturers are well aware of this problem. The last thing you want to do is mount a $12K lens on a $100 tripod setup. While the lens is well protected against occasional bumps, it might not survive a drop from a tripod, so keep this mind and invest in a good and stable tripod system. And if you want to really protect your lens against potential scratches, then I would recommend getting a LensCoat Lens Cover for it. I use LensCoat on my Nikon 200-400mm f/4G VR and it certainly does a very good job at not only protecting the lens, but also in keeping my hands warm when shooting in colder temperatures. If you have a lighter camera body like the Nikon D750, I suggest attaching a camera grip for better balance.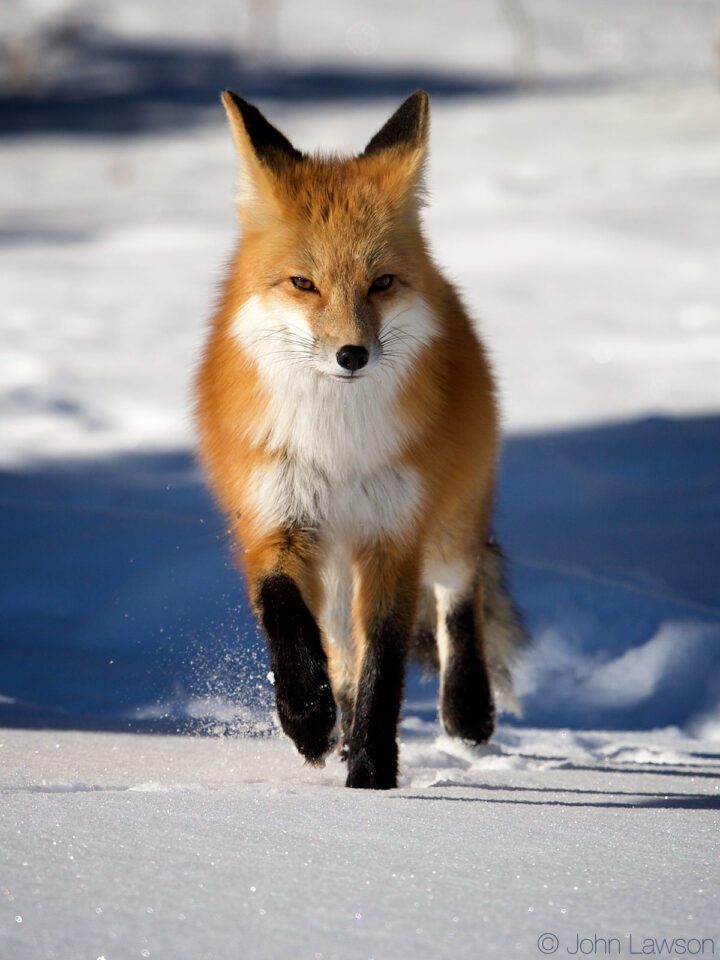 The lens collar on the 400mm f/2.8E VR is much easier to rotate than on the 400mm f/2.8G VR and the 600mm f/4G VR lenses, which is a nice change. The collar on previous-generation lenses has quite a lot of friction and although it rotates smoothly, it seems unnecessarily tight. The collar on the 400mm f/2.8E VR is a definite improvement, as noticed by both myself and John Lawson.
It goes without saying that the Nikon 400mm f/2.8E VR is a rugged professional lens designed to withstand physical abuse in all kinds of environments and tough weather conditions. Nikon specifically engineered its super-telephoto lenses to be used and abused in the field, putting extra effort in properly sealing such lenses to withstand and repel dust and moisture. The front element of the lens is coated with the new fluorine coating material, which does not hold water droplets in place like regular glass does, allowing water, mud, and other material to simply glide down from the surface of the lens. For sports and wildlife shooters working in the field in tough environments, this could be quite a positive change, as they would not have to worry about constantly looking at the front element to clean it in order to keep up with the image quality. Take a look at the below video, which explains the benefits of the new fluorine coating:
When Nikon first released its 800mm f/5.6 lens with fluorite elements, many photographers were worried about the delicacy of the lens element and its potential for cracks when used in extremely cold temperatures. Although even the first versions of fluorite glass were already tough (and Canon has been producing lenses with fluorite glass since 1960s), glass molding technology has only gotten better, which means that the fluorite elements used today in lenses are far less prone to potential issues. In reality, the only way one could get a fluorite lens to crack, would be to mix two extreme temperatures together – say by boiling a lens element in hot water, then putting it into ice water, or cooling the element to freezing temperature, then pouring hot boiling water on top. Since the first fluorite lens element is hidden behind a protective filter, unless you break that first piece of glass, the chance of getting the fluorite glass element subjected to such potential "experiments" is close to none. In nature, fluorite is tough and will not be prone to shattering to pieces if you drop a lens more than a regular glass element. Thus, you can use these new lenses with fluorite with confidence. To reduce the chances of potentially scratching or breaking the front element and to reduce ghosting and flare, you should always be using the lens with the provided lens hood.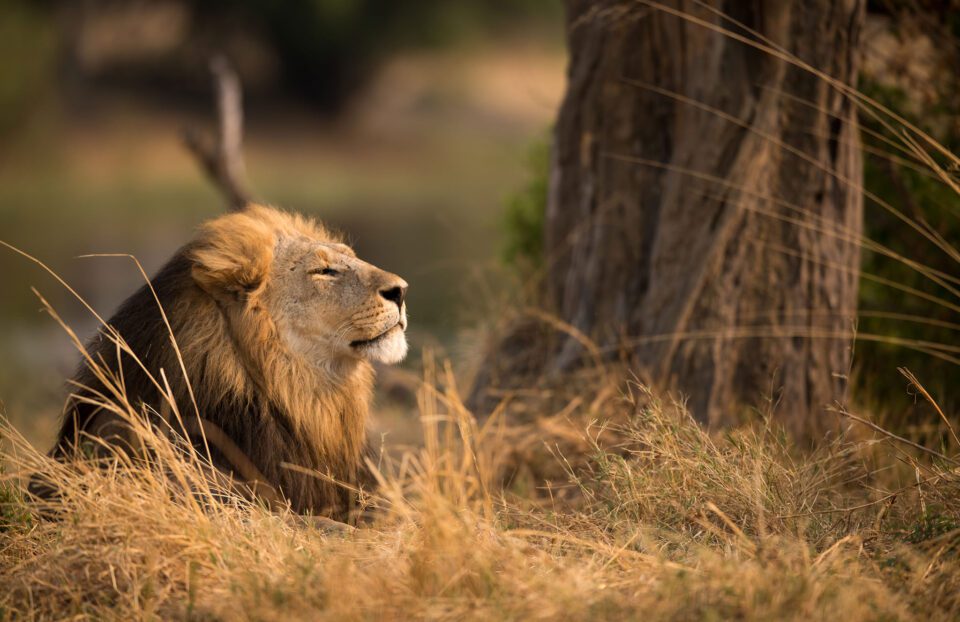 When it comes to manual focus operation, the focus ring is smooth and very easy to operate. When you move the focus ring and reach the focus limit, the ring continues rotation with little resistance in either direction. Unlike its predecessor that featured a separate VR ring to turn VR on and off, the new 400mm f/2.8E FL VR finally has a switch on the side of the lens. This is another great improvement to handling, because you can now switch VR mode operation without having to look down on the lens to see what position VR is on, or worrying about potentially breaking the mechanical ring. Another switch that I use and change on telephoto lenses is focus limiter. You can set it to "Full" or "∞-6m" marks, which stand for focusing from the minimum focus distance of 2.6 meters to infinity (Full) and from 6 meters to infinity (∞-6m). By default, mine is always set to the latter, because it saves a lot of time when the lens hunts for focus in challenging situations. When set to "Full", telephoto lenses take almost twice longer to go from closest focus to infinity, while the focus limit switch restricts the ability to focus on objects closer than 6 meters, eliminating the extra rotations that slow down autofocus. If you photograph subjects closer than 6 meters, then you will need to set the switch back to "Full" to allow the lens to focus. Speaking of minimum focus, Nikon's newer optical design reduced the minimum focusing distance from 2.9 meters on the 400mm f/2.8G VR to 2.6 meters on the 400mm f/2.8E VR, so you can now get even closer to your subjects. The good news is that this change did not come with a "focus breathing" issue – I did not see differences in the field of view between the older 400mm and the newer lens at varying distances.
The only handling complaint is the location of the focus lock buttons on the front barrel of the lens. They are positioned low and close to the focus ring so you have to watch your hand placement or while pressing the focus lock you can defocus the lens unintentionally. Not a big deal for those who do not rely on the focus lock button, but can be something to watch out for others.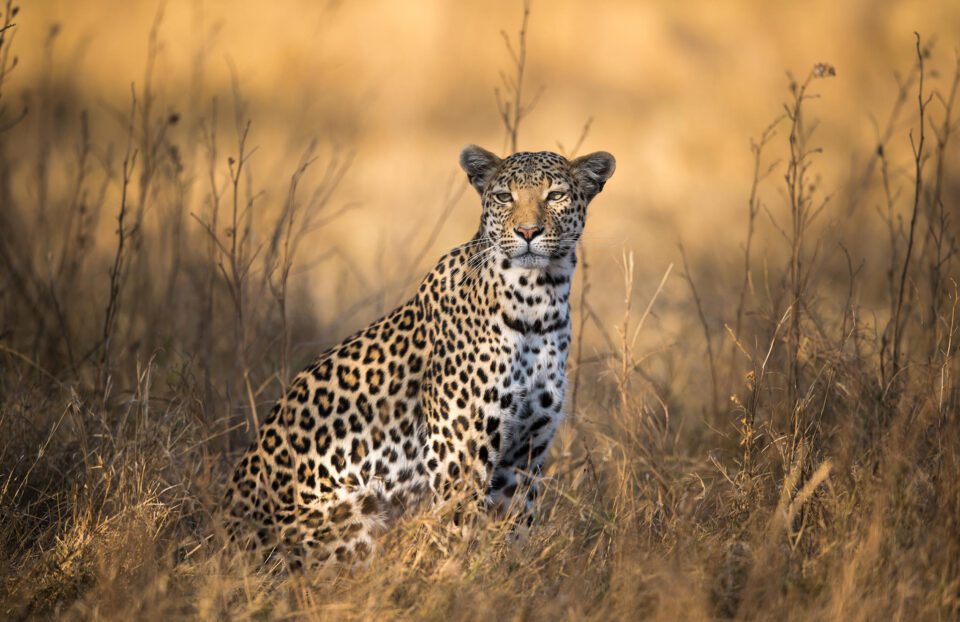 Another positive ergonomic change is the newly designed HK-38 lens hood. Thankfully, you no longer have to fiddle with a two-piece lens hood like on the 400mm f/2.8G VR lens, which will reduce the amount of time it takes to put the setup together when shooting in the field. To reduce flare and protect the front of the lens, I suggest leaving it on the lens at all times. If you need to put the hood away, reverse mounting the hood on the lens will work great. In fact, with the lens hood mounted in reverse, I was able to fit both in my Think Tank Airport Commuter backpack (see Tom Redd's excellent review):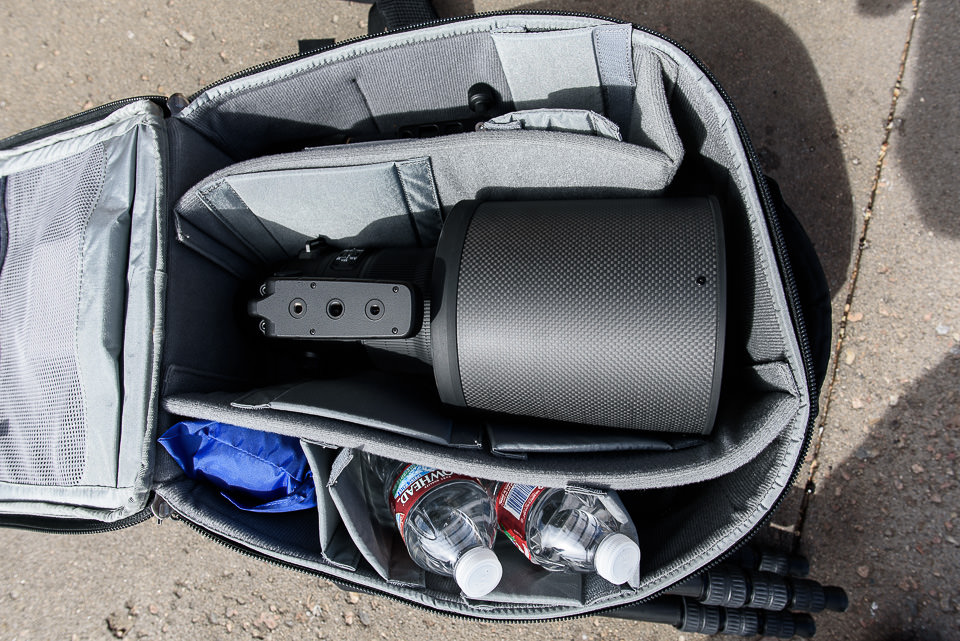 I know this looks silly, but I actually walked for quite a while with both 400mm f/2.8E VR and my 300mm f/4D AF-S lenses inside my backpack!
If transporting the lens in such a way does not work for you, the included CT-405 trunk case that is made from highly durable aluminum will do a better job at keeping the lens protected.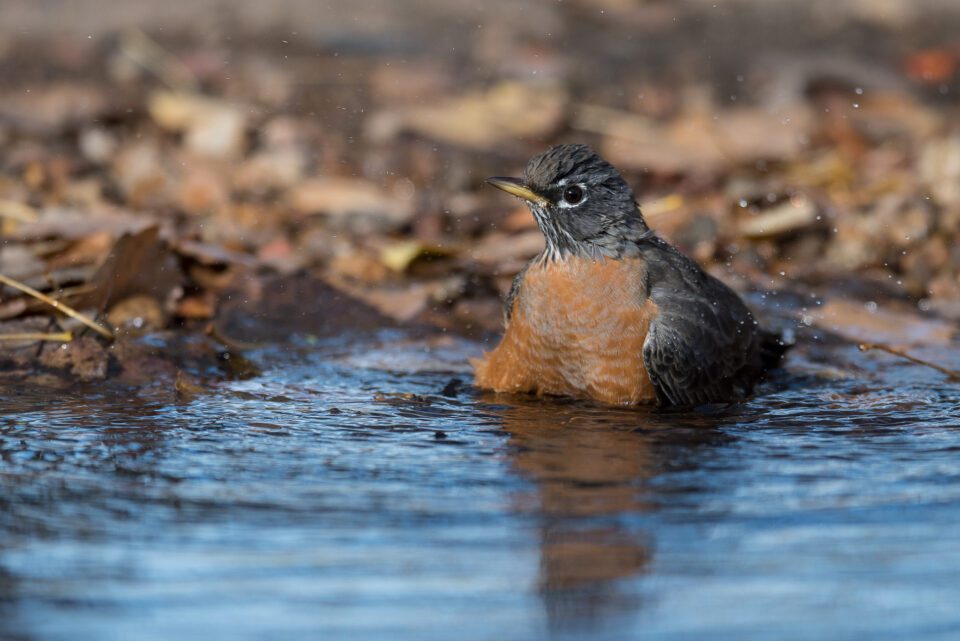 Autofocus Speed and Accuracy
Just like all high-end Nikon super-telephoto lenses, the Nikon 400mm f/2.8E VR is equipped with Internal Focus (IF) and Silent Wave Motor (SWM) for super fast autofocus operation. Autofocus is incredibly fast – Nikon only puts its best high-speed motors in such lenses, so AF is pushed to its limits. Putting both 400mm f/2.8G VR and 400mm f/2.8E VR side by side, I could not see changes in AF speed and I honestly did not expect to see improvements, as it is hard to push the envelope even higher. The lens snaps into focus instantly and silently, thanks to the Silent Wave Motor. John Lawson pointed out that the VR mechanism makes quite a different noise compared to his 600mm f/4G VR and I felt a similar change in the sound between the new 400mm f/2.8E and its predecessor as well. The noise is not necessarily quieter, it is just of a different pitch.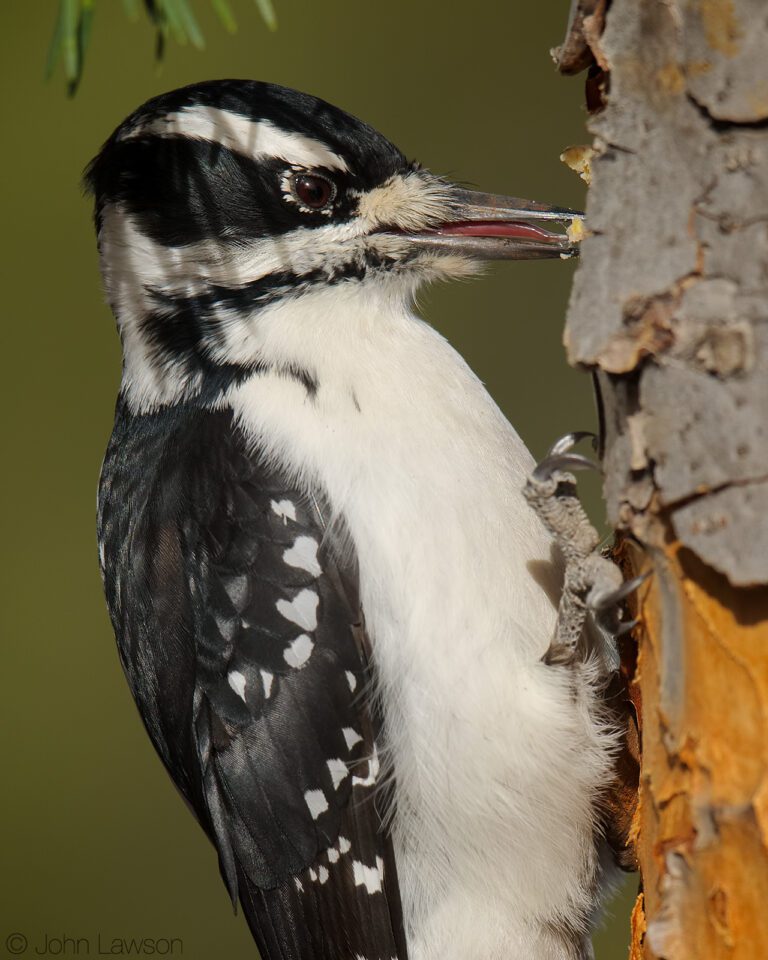 Autofocusing works very well, even in low-light environments. I used the lens on several Nikon DSLRs like Nikon Df, D750 and D810 and it focused extremely well on all three. John Lawson tried out the 400mm f/2.8E VR on Tom Redd's Nikon D4 with and without teleconverters and he was very impressed with the results, particularly when working in low light situations. He struggled a bit with sharpness and AF using the 2x teleconverter in dim light, but was quite happy with sharpness at f/8 and AF performance when shooting in brighter conditions.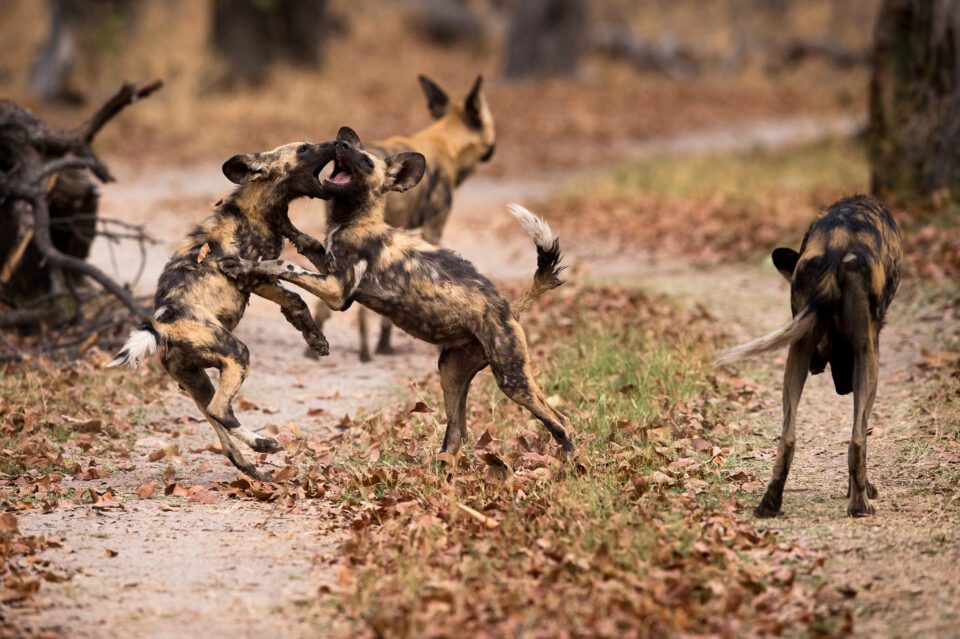 Our collective notes on AF and sharpness performance using teleconverters are provided further down below.