Lens Sharpness, Contrast and Color Rendition
Here is how Imatest measured the lens performance in a lab environment: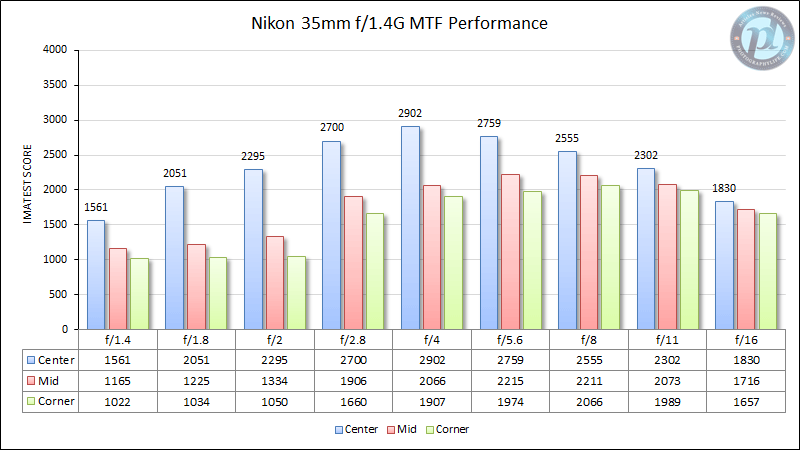 As expected, the lens starts out a bit weaker wide open, with its overall performance increasing as you stop down. By f/2 it reaches very good sharpness and by f/2.8 it is excellent. Its maximum performance is achieved at f/4, with the lens showcasing excellent performance at the edges of the frame.
Contrast and colors are superb as can be seen from other image samples posted on this review. You can see many examples of lens sharpness taken in a controlled environment, along with comparisons against other lenses.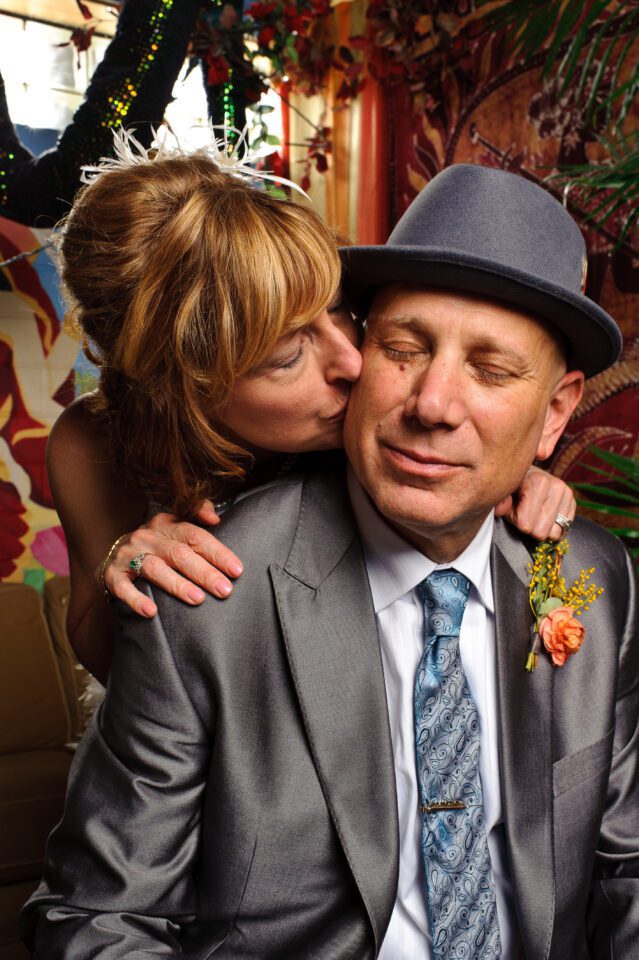 Click here to download the full-size version of the file (5 MB).
Bokeh
When it comes to bokeh, the Nikon 35mm yields a pleasant bokeh, somewhat similar to the Nikon 24mm f/1.4G. Wide open, bokeh is not as pleasing with some harsher highlights, but stopping down to f/2.0 improves bokeh significantly. At f/2.8 and beyond, the background highlights look very nice and smooth. This behavior is expected from a wide-angle lens, so there are no surprises here. Here is an example of bokeh shot at f/2.0: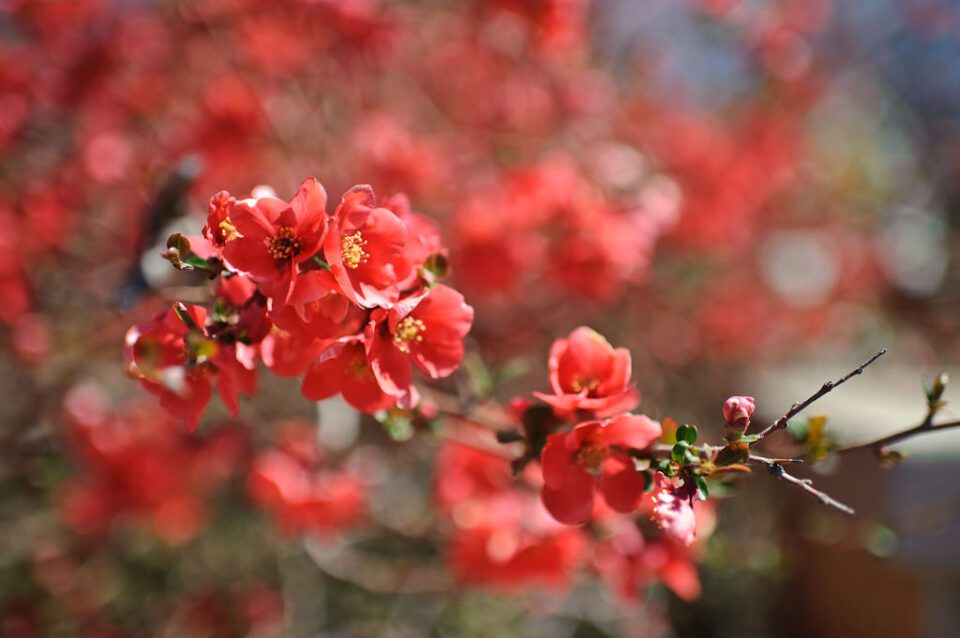 And here is another shot at f/2.8: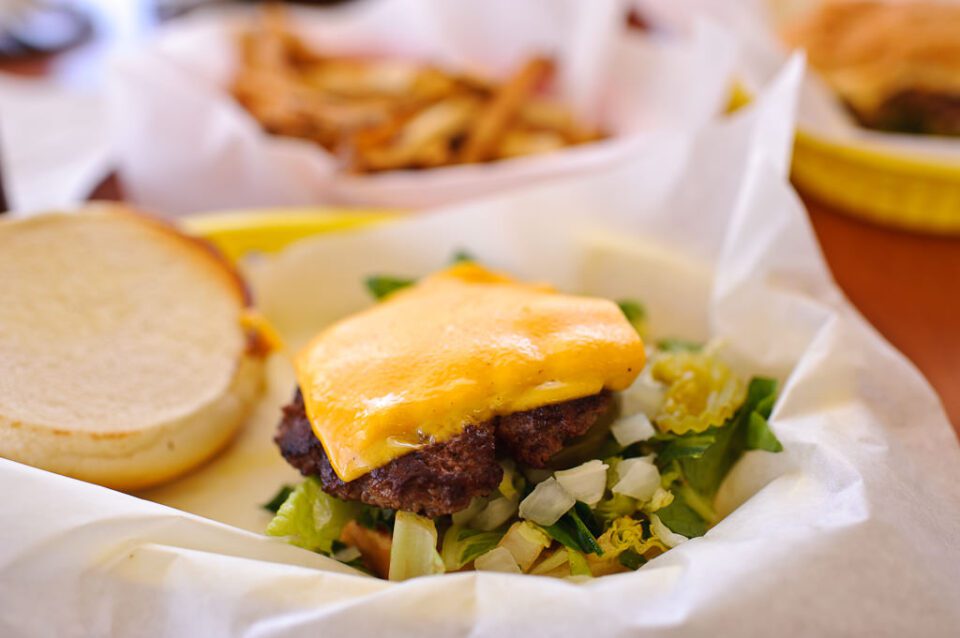 Vignetting
As for vignetting, the lens does show a rather heavy amount of vignetting wide open @ f/1.4 and the corners get considerably dark toward the edges. As you stop down to f/2.0, vignetting decreases significantly, but still remains visible. At f/2.8 vignetting starts to disappear and by f/4.0 onwards it is almost completely gone. Take a look at lens vignetting at different apertures: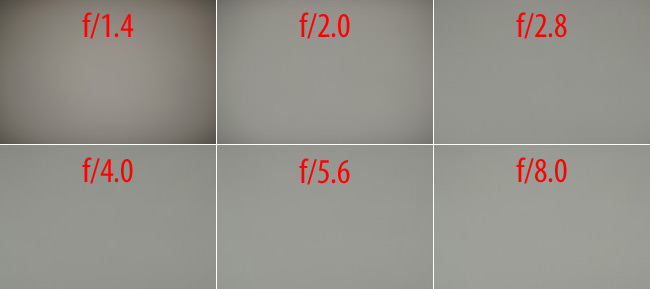 This type of behavior is expected from large aperture lenses, especially when they are mounted on full frame cameras. Other Nikon 35mm lenses and the Zeiss Distagon 35mm f/2.0 also show heavy amounts of vignetting at maximum aperture.
Here is vignetting, as measured by Imatest:
Here is the worst case scenario at f/1.4, as illustrated by Imatest software: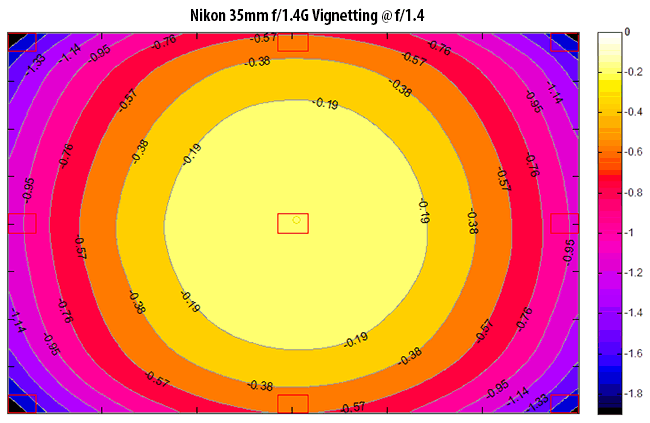 Ghosting and Flare
When compared to previous generation Nikon 35mm lenses, ghosting and flare are controlled well, thanks to the Nano Crystal Coat. The amount of flares and ghosting will depend on where you position the light source in the frame. Shooting directly at the sun, you will most definitely get some flares and ghosting if the sun is in the middle of the frame, as seen below. As you move the light source towards the corners, the size and length of ghosting/flares can get dramatically bigger, so take this into consideration when shooting in the field. If you see a strong amount of ghosting and flares, try moving the light source in your frame to see where the effect is minimal and acceptable. Take a look at this shot of the Mesa Arch at f/8.0: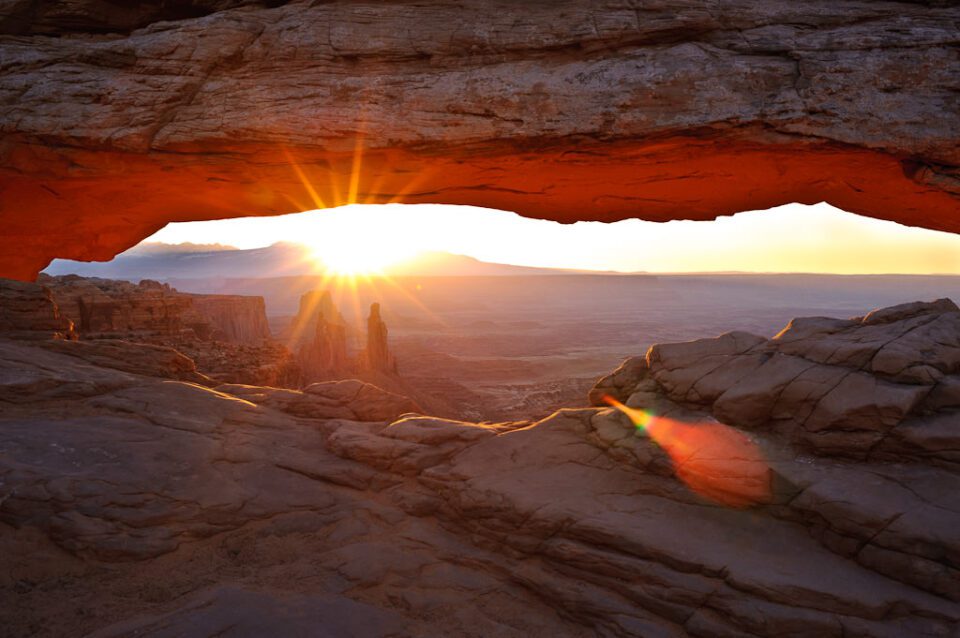 Unfortunately, I could not move around much to change the position of the light source due to the number of photographers that were there, standing pretty much shoulder to shoulder. I do, however, like how the lens renders the sun in a star shape when you shoot at smaller apertures.
When compared against the Zeiss Distagon 35mm ZF.2, Nikon handles ghosting and flares better, in my opinion. Take a look at a similar image shot with the Zeiss: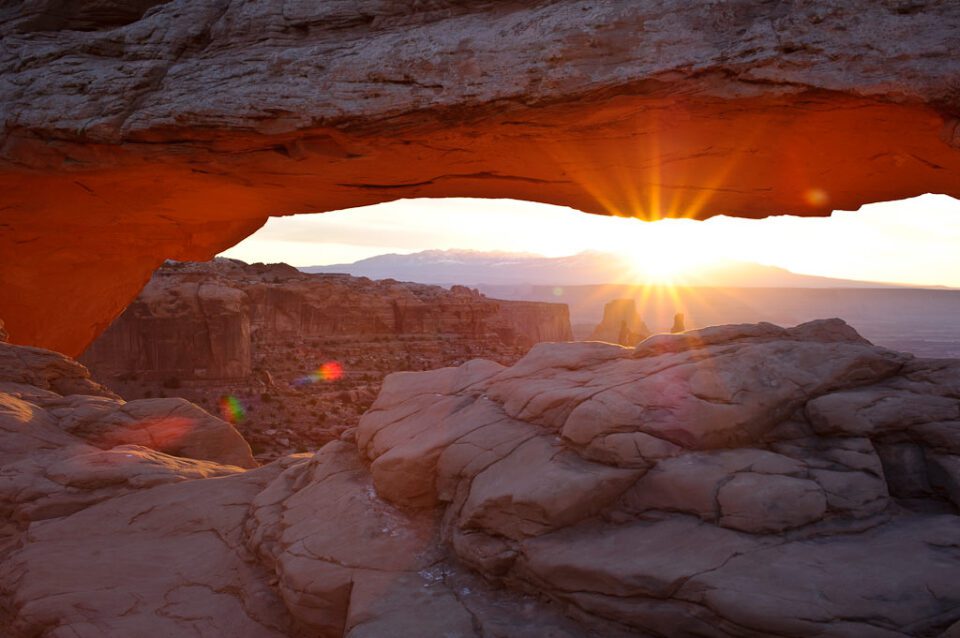 While Zeiss shows a minimal amount of ghosting and flares at largest apertures, stopping it down to f/8.0 and beyond can yield some nasty flares. Note the left bottom corner of the frame, where you can clearly see a large orange blob that is taking almost half of the frame and changing the color of the rock. There are also some purple colors right under the star-shaped sun.
Please note that both images were taken without any filters. Using UV and other filters can potentially introduce more flares and ghosting to your images.
Distortion
I noticed that the amount of distortion on the Nikon 35mm f/1.4G is a little higher than on the Nikon 24mm f/1.4G, which is a little disappointing. Imatest measured barrel distortion of 1.16%, which is not too extreme, but not particularly low either. I was expecting less distortion on a longer focal length lens, but unfortunately, it is not the case. There is a slight amount of barrel distortion that is clearly visible when photographing straight objects. Take a look at this image shot at a distance of 2 meters: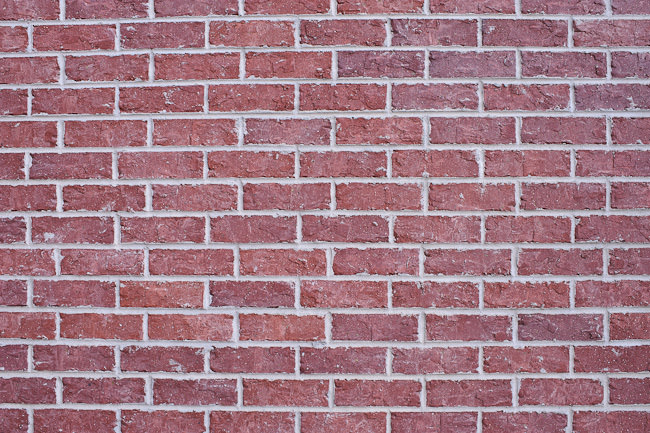 If you use Lightroom, dialing +7 in distortion under "Lens Corrections" will take care of the distortion problem. Hopefully Adobe will soon release a profile for the Nikon 35mm f/1.4G, so that both distortion and vignetting issues could be eliminated with a single click using Lightroom 3 Lens Correction, but meanwhile, you will have to manually fix the issues in Lightroom/Photoshop.
It is worth noting that in a couple of cases, specifically when shooting at close distances less than 10-15 meters, distortion did not seem to be symmetrical across the frame. While the effect was only barely noticeable, if you are into architectural photography, I recommend investigating this potential issue further more before you decide to keep the lens for professional work. This is not an issue for all other types of photography.
Chromatic Aberration
Lateral chromatic aberration is controlled well, but somewhat noticeable in high-contrast situations. Here is how Imatest measured it: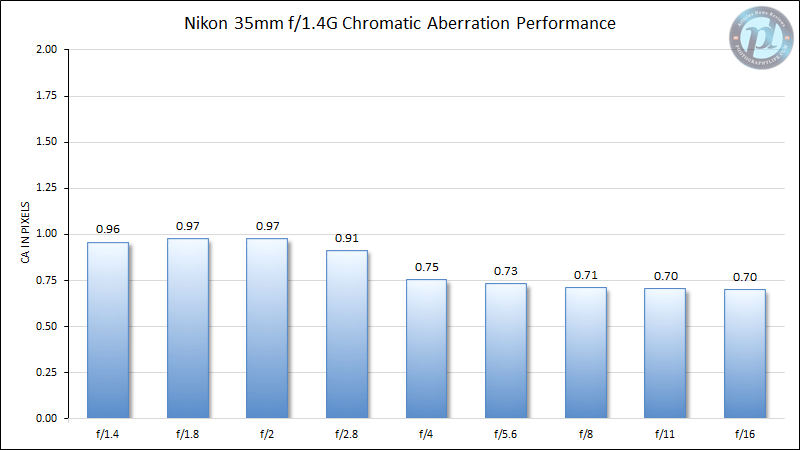 There is a very noticeable longitudinal chromatic aberration (which is the effect of color fringing in front of and behind the focused area) present, especially when shooting at large apertures. Once again take a look at the Lens Align Pro crop: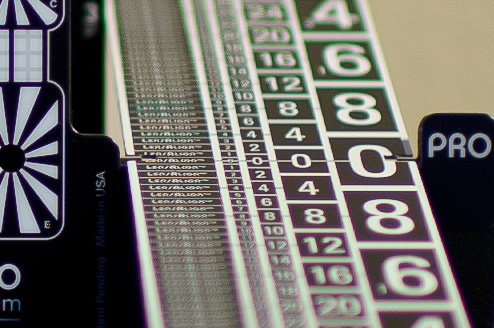 See how the color on the front of the chart (where the number 6 is) is purple, while on the back of the chart it is green? That's the effect of longitudinal chromatic aberration. While lateral chromatic aberration can be easily fixed in both Photoshop and Lightroom, this type of longitudinal CA is extremely tough to deal with in post-processing software due to different colors. But don't worry – most wide-angle lenses have a similar problem, so once again, no surprises here.