The original review of the Nikon 300mm f/4D AF-S lens was published back in 2009 and was very short. I decided to completely rewrite it, with all the latest information, MTF data, more feedback and sample images, so you are looking at an updated version. If you are a birder, you have only two budget choices for Nikon – either the Nikon 300mm f/4D IF-ED AF-S or the much more expensive Nikon 80-400mm VR that was introduced in 2013. All other semi-professional lenses by Nikon are not good enough/long enough for birding. The old 80-400mm f/4.5-5.6D VR was too slow to focus and a lot of people including myself expressed their frustration with it for fast-moving birds. I have been using the Nikon 300mm f/4D lens for over 6 years now and have been very pleased with the results. I take it with me everywhere I go and have used it more than any other telephoto lens so far. It is relatively light and I primarily use it handheld for shooting birds and other wildlife of Colorado.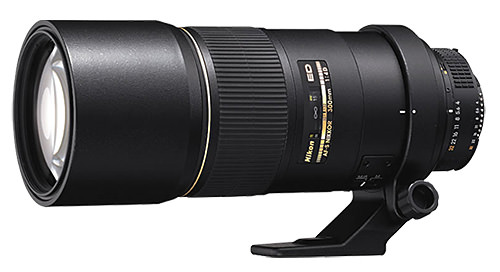 In this review, I will go over my thoughts on the Nikon 300mm f/4 AF-S lens, provide sample images and compare it to other telephoto lenses like the new Nikon 80-400mm VR, Nikon 200-400mm f/4G VR and Nikon 70-300mm VR.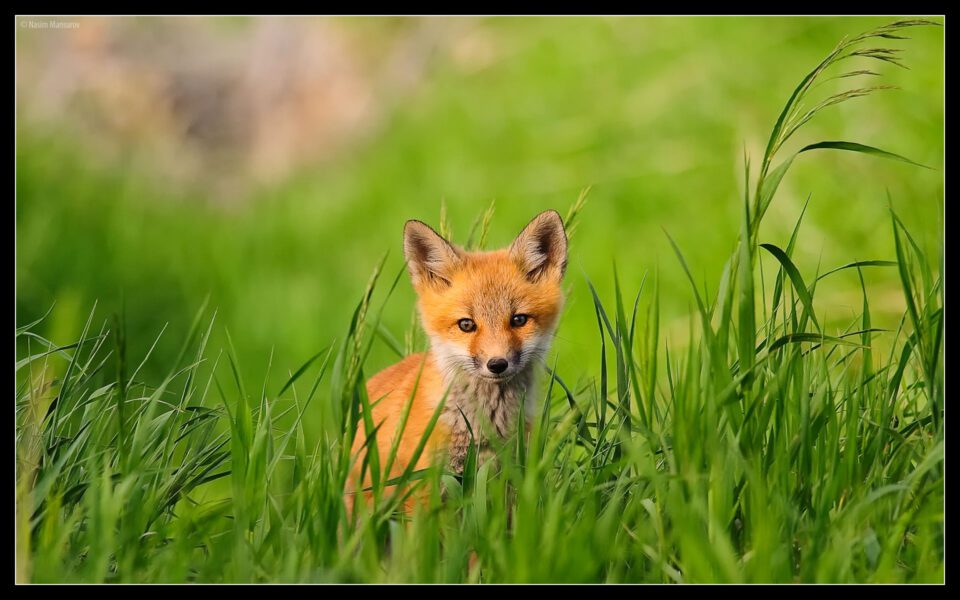 Click here to download a high-resolution desktop wallpaper version of the above image.
Nikon 300mm f/4D AF-S Specifications
Focal length: 300mm
Maximum aperture: f/4
Minimum aperture: f/32
Lens construction: 10 elements in 6 groups
Picture angle: 5°20′ (80°10′ with Nikon DX format)
Closest focusing distance: 1.45m
No. of diaphragm blades: 9
Filter/attachment size: 77mm
Diameter x length (extension from lens mount): Approximately 90 x 222.5mm
Weight: Approximately 1440g
Detailed specifications for the lens, along with MTF charts and other useful data can be found in our lens database.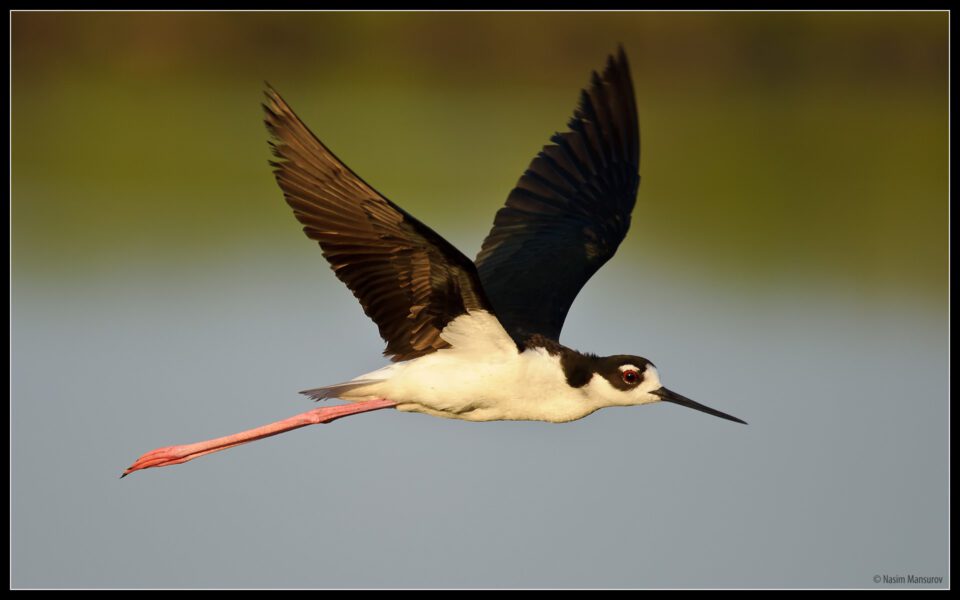 Click here to download a high-resolution desktop wallpaper version of the above image.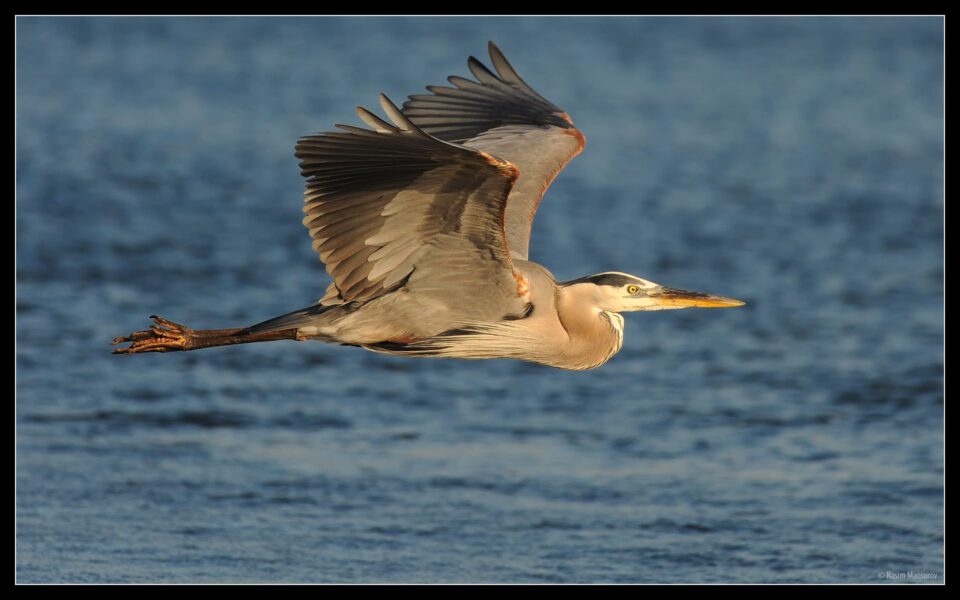 Click here to download a high-resolution desktop wallpaper version of the above image.
Lens Handling and Build
The lens is built extremely well. Unlike the new lenses with lots of plastic exterior, the lens barrel of the 300mm f/4D AF-S is made of metal. The rubber focus ring is large and very smooth to operate. There are only two switches on the side of the lens – one for switching from autofocus with manual focus override (M/A) to manual focus (M), and one for limiting focus from full to infinity – 3 meters. Similar to other older lenses, the Nikon 300mm f/4D AF-S has an aperture ring for manual aperture control on older Nikon cameras. The lens has a unique design, because it comes with a non-removable built-in lens hood that is made of plastic. The good news is, the lens hood is lockable when extended or collapsed, so it does not get in the way when transporting the lens. The bad news is, if you manage to break the lens hood, you will probably have to send the lens to Nikon for a hood replacement. I could not find any place that sells replacement hoods for this lens.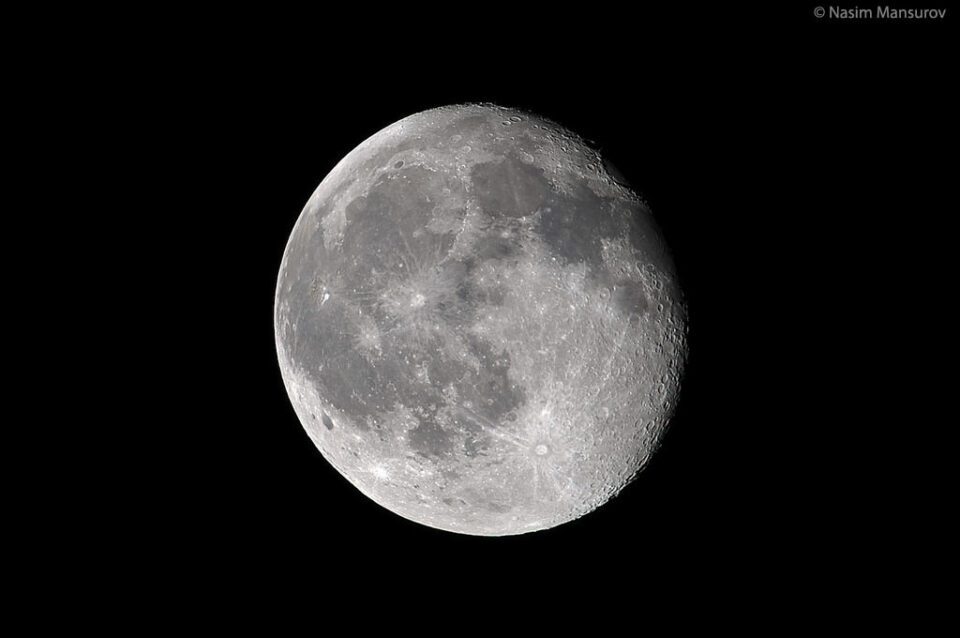 The Nikon 300mm f/4D comes with a very poorly-made tripod collar and that's the biggest weakness of this lens. If you are planning to mount this lens on a tripod, I would highly recommend to replace the original lens collar with a more stable version from either Kirk or Really Right Stuff. I have the Kirk collar and it does a much better job in keeping the lens stable, compared to the original Nikon version.
Another small downside is lack of the back element on this lens, so you have to be extremely careful in changing lenses, as dust will go inside and you won't be able to remove it yourself (I'm sure Nikon did this to keep the cost of the lens down). When you look at the back of this lens you can clearly see the diaphragm and there is nothing in-between. Although the diaphragm closes down to minimum aperture when the lens is detached from the camera, if the dust goes into the lens, it will get through the hole onto the last glass element that sits in front of the diaphragm. At that point, the only option is to send the lens to Nikon for cleaning. If you are buying this lens used, make sure that it doesn't have large dust particles visible from the front element. If you are shooting in dusty/windy areas, my recommendation is to keep the teleconverter always on the lens if you absolutely need to change lenses.
Here is how the lens compares to the new Nikon 80-400mm VR (center) and Nikon 70-200mm VR II (right) lenses: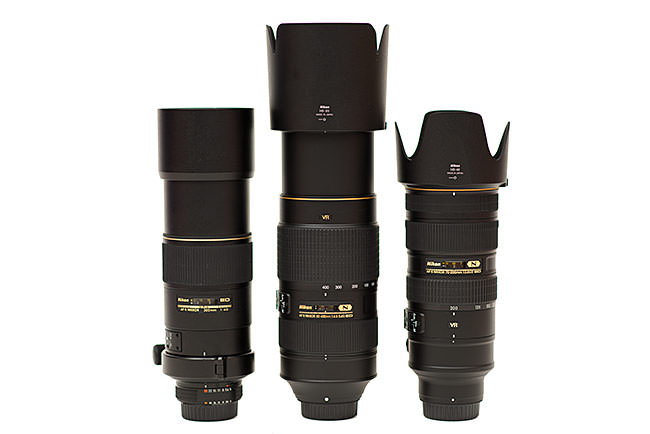 Lastly, the Nikon 300mm f/4D AF-S does not have a rubber gasket on its mount. This is unfortunate because this means that dust and other debris could end up in your camera and your lens. For this reason, I would recommend keeping a teleconverter mounted on the lens at all times.
Weight-wise, the Nikon 300mm f/4D AF-S is pretty light when compared to expensive super-telephoto lenses from Nikon. At 1440 grams, the lens is only 100 grams lighter than the 70-200mm VR II and 130 grams lighter than the 80-400mm VR.
Autofocus Speed and Accuracy
For any telephoto lens used for fast action photography, autofocus speed and accuracy are the most important factors, without a doubt. A telephoto lens could be the sharpest lens in the world, but if it cannot properly acquire focus, it is as good as useless. This is where the Nikon 300mm f/4D AF-S does not disappoint – its autofocus speed is both very fast and accurate. Despite being an older AF-S lens, the lens is excellent at tracking movement. While autofocus performance may not be as good as on the current super-telephoto lenses, it is still extremely good for any sort of action photography. And on top of that, if you use the TC-14E II teleconverter on the lens (which you should), the autofocus speed and accuracy is not affected in good light conditions. In poor light, the lens might hunt a little on older Nikon DSLRs, but it is still very good on newer DSLRs like Nikon D7100/D800/D4 that can handle autofocus operation even at f/8 maximum aperture.
Click here to download a high-resolution desktop wallpaper version of the above image.
A quick tip: make sure to set the focus delimiter switch to "∞-3m" instead of "FULL" when photographing wildlife. This will speed autofocus up considerably. Only switch back to "FULL" when the subject is closer than 3 meters.
Unlike the slower variable aperture telephoto lenses like Nikon 80-400mm VR and 70-300mm VR, the Nikon 300mm f/4D does not have the same autofocus "chatter" issue, where AF will hesitate, constantly making AF adjustments during continuous autofocus operation (AF-C mode).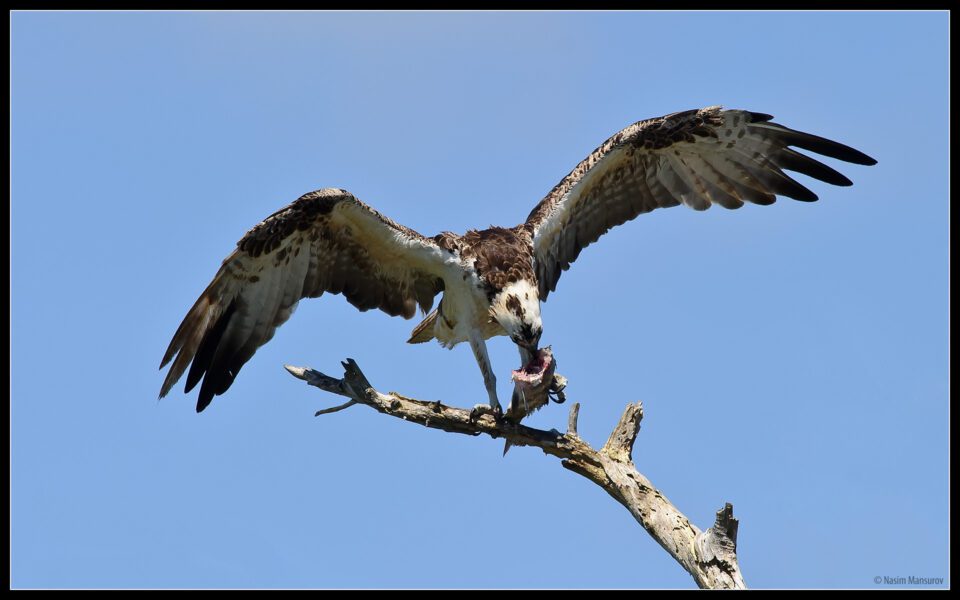 Click here to download a high-resolution desktop wallpaper version of the above image.