This is an in-depth review of the Nikon 28-300mm f/3.5-5.6G ED VR lens that was released in August of 2010 along with the Nikon 85mm f/1.4G and 55-300mm f/4.5-5.6G VR DX lenses. It is no secret that Nikon released the 28-300mm largely due to the popular demand of the 18-200mm lens. The large zoom range of the Nikon 18-200mm and its generally good performance made it a lens of choice for those, who wanted to have a good lightweight travel lens or only wanted to use one lens on their DSLR cameras.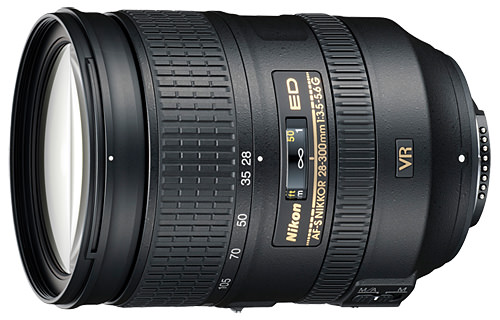 Despite the fact that the lens suffered from some serious issues such as lens creep, heavy distortion and sharpness issues beyond 105mm, some photographers and reviewers praised the 18-200mm so much, that the demand increased significantly, resulting in heavy lens shortages around the world. During this time, Nikon had a hard time keeping the lens on the shelves and the only way to obtain it was to either pay a premium and buy it from eBay, or order and wait for months until Nikon sent another batch to retailers.
I remember this period of time very well, since I had to wait for 3 months to get my copy of the lens. Ever since Nikon released the FX full-frame sensor, more and more photographers have been switching from DX to FX. Since Nikon 18-200mm is a DX lens, an FX camera would fall back to DX mode, giving less than half the resolution – a problematic situation for most photographers that use the current 12-megapixel cameras. Therefore, photographers that made the switch from cropped sensor cameras to full-frame, ended up selling or trading their DX lenses for the above reason, including the much loved Nikon 18-200mm.
In response to the popular demand, this year Nikon released an FX version of the Nikon 18-200mm lens, the Nikon 28-300mm f/3.5-5.6G ED VR. Nikon retained most of the lens design, but did make some modifications, to reach good performance levels on FX cameras. In this review, I will do my best to provide a detailed analysis of the lens' performance, including sharpness tests in various conditions and provide comparison tests against the Nikon 18-200mm f/3.5-5.6G DX VR II lens and other pro-level FX lenses such as Nikon 24-70mm f/2.8G and Nikon 70-200mm f/2.8G VR II.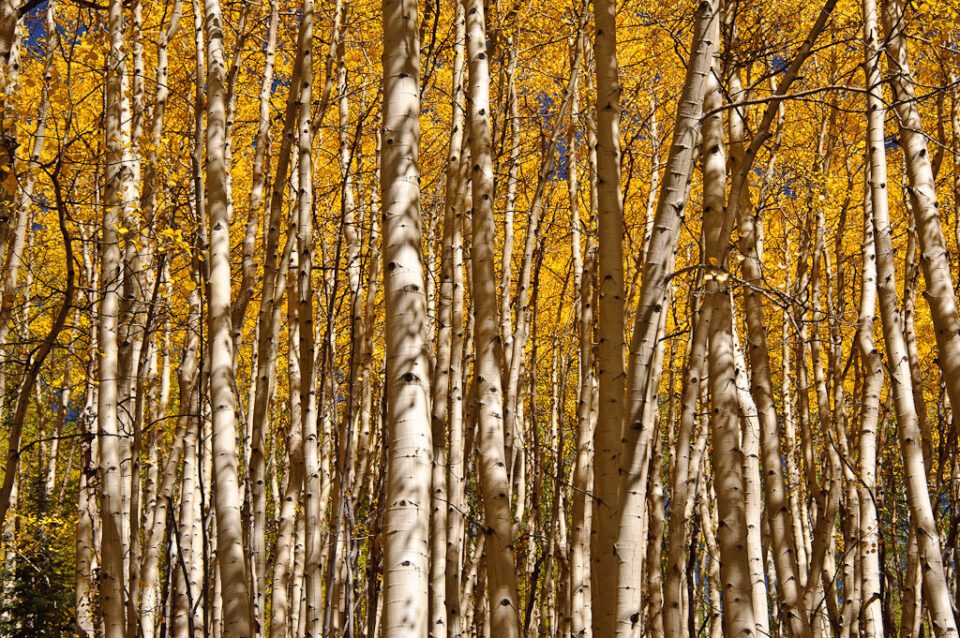 The Nikon 28-300mm f/3.5-5.6G ED VR is a variable aperture lens with 10.7x zoom range for enthusiasts and professional photographers that need a single, "all-in-one" lens for everyday and travel photography. The variable aperture of f/3.5-5.6, which changes from f/3.5 on the widest end at 28mm to f/5.6 when zoomed in, along with the lack of the gold ring on the front of the lens indicate that the lens is not on the same level as professional-grade constant aperture lenses in terms of optics, which is quite understandable, considering what it can offer in terms of zoom range.
Despite being a consumer-grade lens, the Nikon 28-300mm is beefed up with plenty of optical technologies from Nikon. The lens sports the latest generation of VR II (vibration reduction) technology, offering camera shake compensation equivalent to a shutter speed increase of approximately four stops, allowing to shoot at slower shutter speeds without introducing camera shake. In addition, the two "Normal" and "Active" VR modes let photographers choose how the Vibration Reduction system responds to various shooting situations. Equipped with an AF-S silent-wave focus motor, the Nikon 28-300mm lens focuses quietly and accurately in various lighting conditions.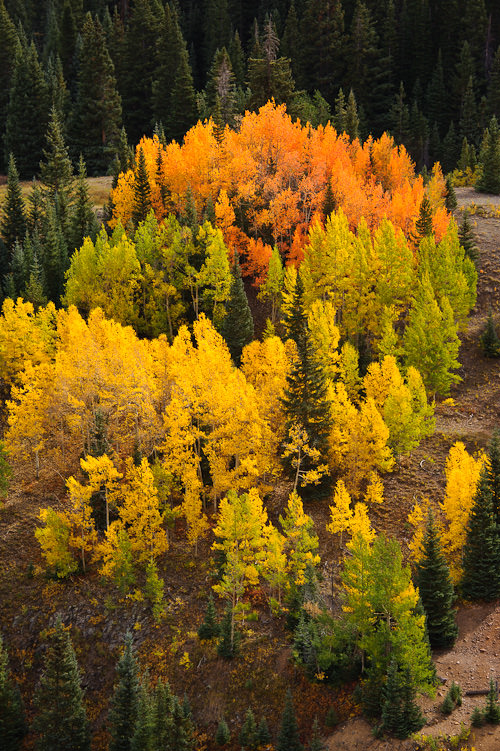 Unlike the Nikon 18-200mm lens, the new Nikon 28-300mm has a 77mm filter thread, which is a standard filter size on pro-level lenses, making it easy for photographers to use specialized filters (polarizing, neutral density, etc) on the lens without having to mess with adapter rings. Just like its DX counterpart, the Nikon 28-300mm is equipped with two ED and three aspherical lens elements, delivering overall good performance throughout the zoom range. To prevent issues with lens creep, Nikon provided a zoom lock on the lens exterior, similar to the one on the Nikon 18-200mm f/3.5-5.6G lens.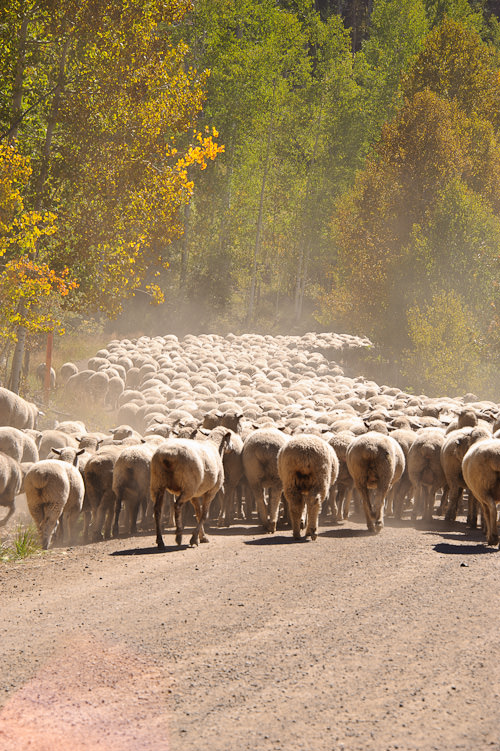 Nikon 28-300mm f/3.5-5.6G ED VR Specifications
Mount Type: Nikon F-Bayonet
Focal Length Range: 28-300mm
Zoom Ratio: 10.7x
Maximum Aperture: f/3.5
Minimum Aperture: f/22
Format: FX/35mm
Maximum Angle of View (DX-format): 53°
Minimum Angle of View (DX-format): 5°20′
Maximum Angle of View (FX-format): 74°
Minimum Angle of View (FX-format): 8°10′
Maximum Reproduction Ratio: 0.32x
Lens Elements: 19
Lens Groups: 14
Compatible Format(s): FX, DX, FX in DX Crop Mode, 35mm Film
VR (Vibration Reduction)/Image Stabilization: Yes
Diaphragm Blades: 9
Distance Information: Yes
ED Glass Elements: 2
Aspherical Elements: 3
Super Integrated Coating: Yes
Autofocus: Yes
AF-S (Silent Wave Motor): Yes
Internal Focusing: Yes
Minimum Focus Distance: 1.6 ft. (0.5m) throughout entire zoom range
Focus Mode: Auto, Manual
G-type: Yes
Filter Size: 77mm
Accepts Filter Type: Screw-on
Dimensions (Approx.): 3.26×4.5 in. (Diameter x Length) 83×114.5mm (Diameter x Length)
Weight (Approx.): 28.2 oz. (800g)
Supplied Accessories: HB-50 Bayonet Lens Hood, LC-77 Snap-on Front Lens Cap, LF-1 Rear Lens Cap, CL-L1120 Soft Case
Detailed specifications for the lens, along with MTF charts and other useful data can be found in our lens database.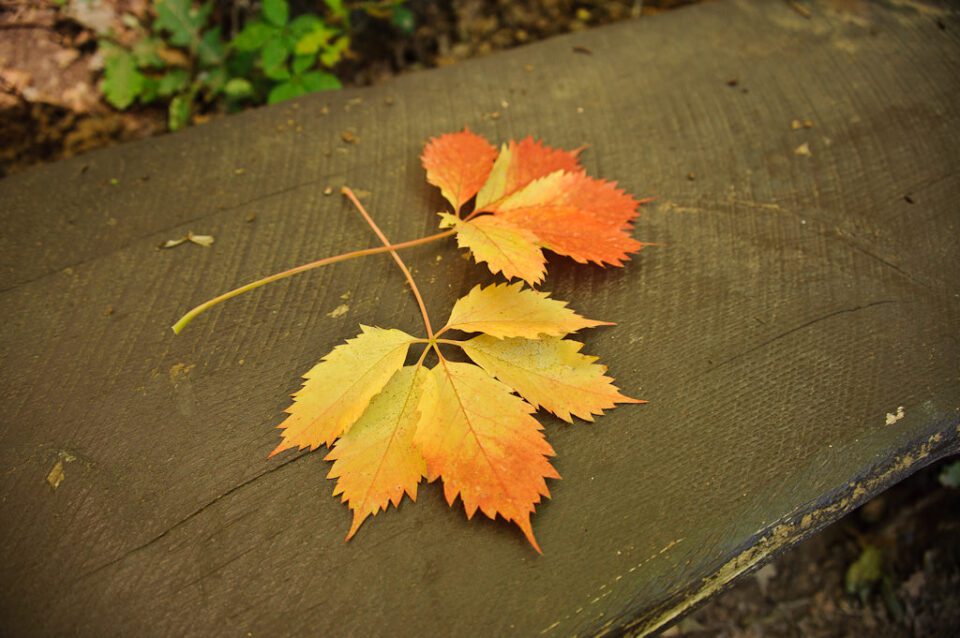 Lens Construction and Handling
When I first took the lens out of the box, I immediately noticed how big it was compared to the Nikon 18-200mm. Side by side, the Nikon 28-300mm is a much heavier, bulkier and taller piece of glass. Weighing 800 grams, it is a whopping 240 grams heavier than the 18-200mm and only 100 grams lighter than the Nikon 24-70mm f/2.8G! For a lens of this class, it is certainly quite big and heavy. The majority of the weight comes from more and bigger optics inside the lens – the Nikon 28-300mm has 19 elements and a 77mm filter thread versus 16 elements and 72mm of the 18-200mm. The thickness of the lens barrel stays the same from the front almost all the way to the lens mount. In comparison, the lens barrel of the Nikon 24-70mm f/2.8G is thinner in the middle and feels more natural when holding the lens on a camera.
The lens is built well, with a plastic exterior and focus ring. The zoom ring is also made of plastic and is covered with rubber. Most of the recently-announced lenses by Nikon have a plastic exterior, which does not necessarily mean that the lenses are not solid – the interior of the Nikon 28-300mm contains plenty of metal (which obviously contributes to the weight) and the lens mount is also made of solid metal. I am impressed by how well this lens is made. It is certainly a very high-quality build, similar to pro-level lenses. The lens should be able to withstand cold and hot temperatures, but I would not leave it under rain, extreme moisture and dusty environments. The lens is most vulnerable when zoomed in – the barrel extends out quite a bit and any dust that settles on the lens barrel can be quickly sucked into the lens, resulting in dust inside the lens and potentially on the camera sensor. While dust specs generally do not affect the sharpness of a lens, too much dust decreases lens contrast, resulting in images that look a little cloudier than normal. Note that most zoom lenses are prone to the same issue as above, including some of the professional lenses like the Nikon 24-70mm f/2.8G.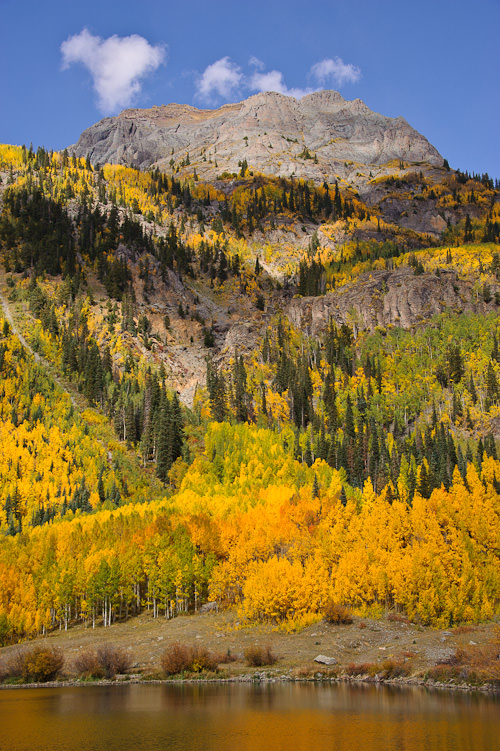 The lens feels very solid in hands and the zoom ring is easy to rotate from 28 to 300mm and vice versa. It takes a little more than a half turn to go from 28 to 300mm. As you zoom in from 28mm towards 300mm, the lens aperture changes to f/5.6 at around 105mm mark and stays at f/5.6 all the way to 300mm, which is not something I was expecting (the Nikon 18-200mm is also at f/5.6 on the 105mm mark, but it is 200mm on the long end). After using the lens for 3-4 weeks, the zoom ring still feels tough enough and I cannot get it to creep. I sat for about 5 minutes going from 28 to 300mm and back continuously to try to soften the zoom ring, but the lens still does not creep, which is certainly better than the 18-200mm behavior. I even added my heavy 77mm B+W Kaesemann Circular Polarizing filter and the lens did not creep at any focal length. Maybe this will start happening overtime with heavy use, but it does not seem to be a problem for now.
Another important thing to note – the front of the Nikon 18-200mm lens wobbles when fully extended out. The Nikon 28-300mm does not have this problem and feels a lot more solid. The focus ring is made of plastic and is located on the back of the lens, which I find backwards. I am used to the zoom ring being close to the camera and the focus ring to be in the front, so I did occasionally mess up my focus while shooting. But if you have shot with the 18-200mm or other DX lenses like Nikon 18-105mm or Nikon 18-135mm, you should have no problems with this. The Nikon 28-300mm VR lens comes with the "HB-50" lens hood, which is a little taller than the "HB-35" hood that comes with the 18-200mm VR lens.

Autofocus Speed and Accuracy
The autofocus motor of the Nikon 28-300mm f/3.5-5.6G VR is quiet and accurate, thanks to the AF-S Silent Wave Motor, even in low-light conditions. Compared to other DX lenses, autofocus speed is relatively quick, but certainly not as fast as in pro-level lenses. Focus tracking in continuous mode works quite well with the lens quickly getting accurate focus almost every time, but when the lens cannot autofocus and starts to hunt, the autofocus performance gets to a crawling speed. As a comparison, the Nikon 85mm f/1.4G goes from infinity to near focus and back slower than the AF-D version as shown in my Nikon 85mm f/1.4G review – the Nikon 28-300mm focuses even slower than that. This is obviously not a good lens for very fast-moving subjects such as birds. I tried to capture some birds in flight and I had a hard time acquiring focus. I finally got some good images of a hawk that flew directly above me, but only 2 images out of 11 were in focus. Here is a 100% crop of the hawk shot at 300mm, ISO 200, 1/500th @ f/5.6 (I applied a sharpening value of 50 before exporting the image out of Lightroom):