This is an in-depth review of the Nikon 24mm f/3.5D PC-E, a special purpose wide-angle "Perspective Control" lens designed for architectural, commercial and nature photography, also known as PC-E Nikkor 24mm f/3.5D ED. The Nikon 24mm f/3.5D PC-E is a very specialized wide-angle lens specifically targeted at three groups of photographers – architecture photographers, landscape photographers and macro/product photographers.
Architectural photographers often work with a lot of straight, often converging lines both indoors and outdoors and the "Perspective Control" or "Tilt-Shift" lenses (from this point on I will refer to them only as "tilt-shift") give the ability to avoid the convergence of parallel lines by shifting the lens upwards or downwards. Landscape photographers need to be able to get everything in focus – from the closest foreground object to distant landscapes. While proper lens and camera techniques, along with good post-processing skills can help in getting sharp images for both foreground and background objects, normal lenses have certain limits landscape photographers have to work around with.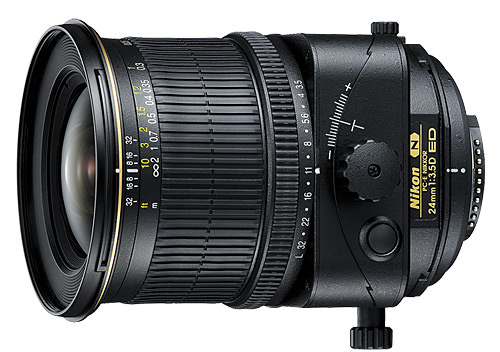 For example, stopping down lenses beyond f/11 results in diffraction, which can impact the sharpness and overall quality of an image. With perspective control/tilt-shift lenses, landscape photographers can change the angle of the focus plane without having to increase aperture, putting both closest and furthest objects in focus. The same goes for commercial/product photographers that photograph jewelry and other items for product showcases – everything from the front to the rear of the object must often be in perfect focus. Again, stopping down does not always work and unless angles are changed and subject is on the same plane, there is no easy way to get everything sharp without focus-stacking images in post-processing software like Photoshop.
By using tilt-shift lenses, photographers do not have to worry about lens aperture limitations and can achieve the desired effect with minimum effort. One other use that has been gaining popularity lately is to use tilt-shift lenses for portrait photography. Due to the ability to apply selective focus on a particular part of the image via lens tilting (also known as "anti-Scheimpflug"), portraits can appear more interesting and creative. Distant subjects can even appear "miniaturized", although the effect can be easily reproduced in Photoshop through various plugins.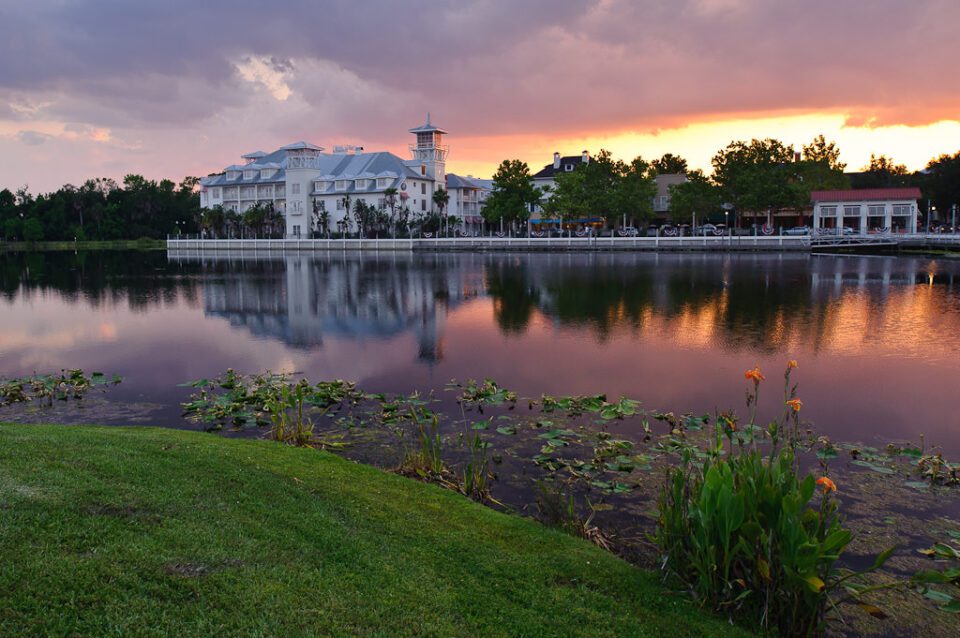 One thing I have to be clear about upfront – the Nikon 24mm f/3.5D PC-E, along with other PC-E lenses is not an easy lens to use. First, it is a manual focus lens, which means that you will have to learn how to adjust the focus while watching the focus indicator in the viewfinder. While the process is very intuitive and easy, it might seem awkward and even counter-productive when photographing moving subjects. In addition, when doing extreme tilting and shifting, the focus indicator might not work at all. I had a few situations like that during my field tests and I had to reset the tilt/shift, focus and then use tilt/shift again.
Second, you will have to learn how and when to use a tilt-shift lens and get a good grasp on exactly what tilting and shifting do to the subjects or scenery you are photographing (a guide on how to use tilt-shift lenses will be published soon). Third, you will need to fully understand aperture and depth of field and how tilting can change the lens plane relative to the image plane (the "Scheimpflug principle"). Fourth, you will have to understand the limitations of a tilt-shift lens and learn how to work around those limitations. And last, but not least, you will have to know how to meter with your camera and learn how to shoot in manual mode. Does this sound like too much for you? If it does, then you might want to reconsider getting a PC-E lens.
I was fortunate to test all three current Nikon PC-E lenses side by side (Nikon 24mm f/3.5D PC-E, Nikon 45mm f/2.8D PC-E and Nikon 85mm f/2.8D PC-E) and compare them against other normal Nikon lenses. While I wish I had more time to play with each of the PC-E lenses and test them in different scenarios, I decided to focus on landscape and portrait photography and see how applicable and useful these lenses would be for my everyday photography. I did experiment a little with Macro photography with the 45mm and 85mm lenses, but not much, as I am not into macro. I just thought it would be a good idea to see how useful these lenses would be for macro/product photography.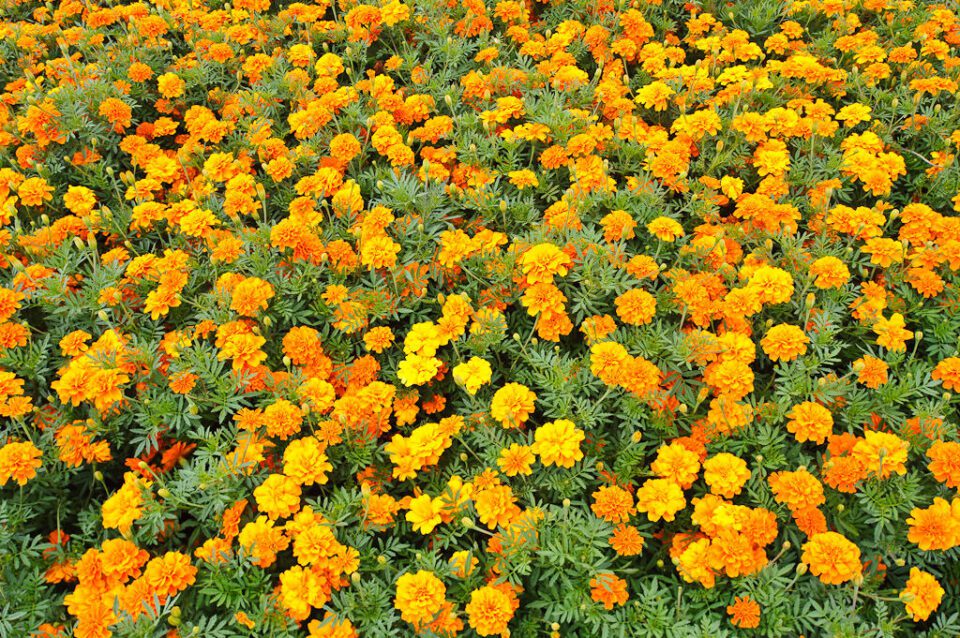 Note: The image above was shot at f/8, with the closest flowers at less than 1 meter. If I had not tilt the lens, only one portion of the image would have been in focus. To achieve a similar depth of field with a regular lens, I would have to stop down to f/32 and even then I would not be able to get everything in perfect focus.
Out of the three PC-E lenses, I found the Nikon 24mm f/3.5D to be the most useful for my needs – mostly due to the wide angle use for landscapes and portraits. It is a very sharp, colorful and "contrasty" lens, although as you will see below, it does have a few imperfections. Optically, it is superb even wide open, from center to corner. I compared it against the current sharpness king the Nikon 24mm f/1.4G and found it to be a close match. Let's look at the lens in more detail.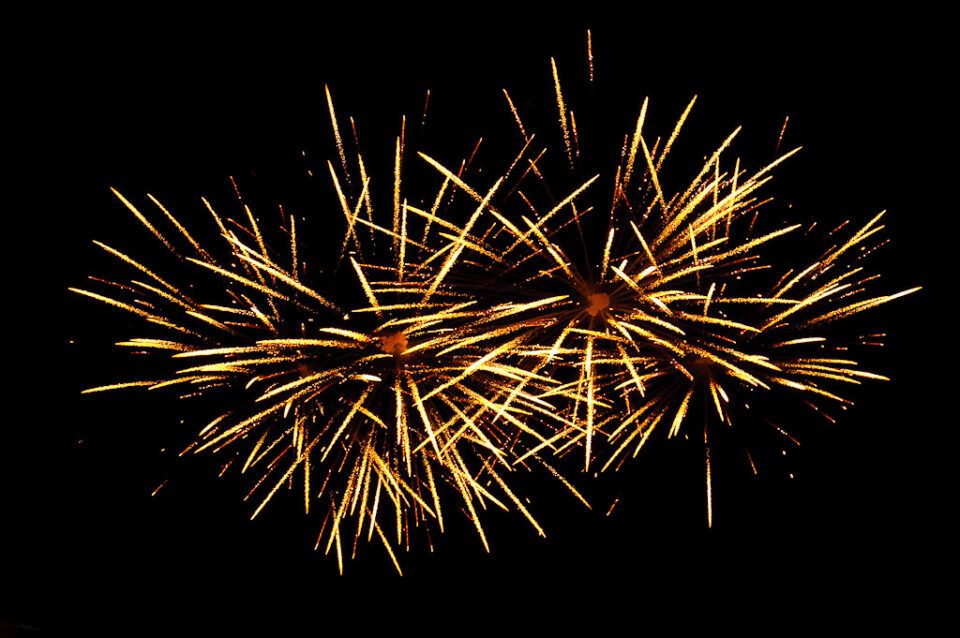 Nikon 24mm f/3.5D PC-E Specifications
Mount Type: Nikon F-Bayonet
Focal Length: 24mm
Maximum Aperture: f/3.5
Minimum Aperture: f/32
Format: FX/35mm
Maximum Angle of View (DX-format): 61°
Maximum Angle of View (FX-format): 84°
Maximum Reproduction Ratio: 0.37x
Lens Elements: 13
Lens Groups: 10
Compatible Format(s): FX, DX, FX in DX Crop Mode, 35mm Film
Diaphragm Blades: 9
Distance Information: Yes
Nano Crystal Coat: Yes
ED Glass Elements: 3
Aspherical Elements: 3
Super Integrated Coating: Yes
Minimum Focus Distance: 0.7ft.(0.21m)
Close Range Correction: Yes
Focus Mode: Manual
Filter Size: 77mm
Accepts Filter Type: Screw-on
Dimensions (Approx.): 3.2×4.3 in. (Diameter x Length), 82.5x108mm (Diameter x Length)
Weight (Approx.): 25.7 oz. (730g)
Supplied Accessories: HB-41 Bayonet Hood, CL-1120 Flexible Lens Pouch
Detailed specifications for the lens, along with MTF charts and other useful data can be found in our lens database.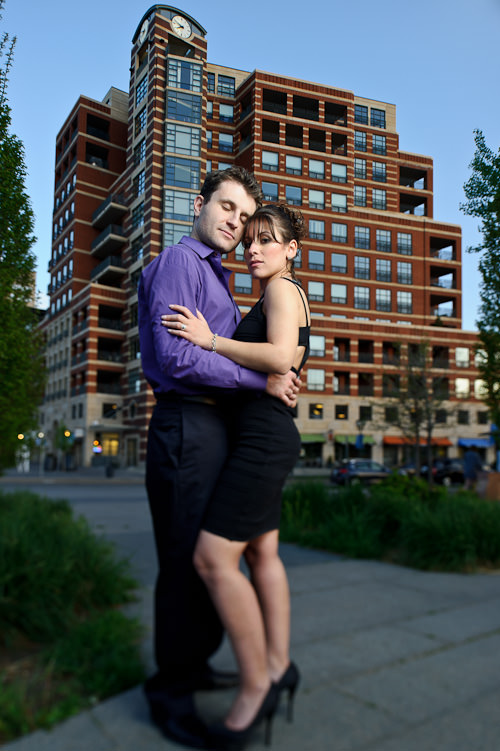 Lens Compatibility
Although the above lens specifications say that the Nikon 24mm f/3.5D PC-E is compatible with DX format, unfortunately, the lens cannot be fully shifted upwards on some DX cameras. The main problem is the built-in pop-up flash on many entry-level/older DX cameras that hangs too low and extends too much. Pro-level DX DSLRs like D300 and D300s do not have this problem, since the pop-up flash is elevated a little more to fit PC-E lenses (the same is true for D700 FX camera), but most lower-end DSLR models do. On some DX models you cannot even mount the lens with the shift knob on the top, so you would have to rotate it first. Is this a big problem and will it prevent you from being able to capture photographs? Landscape photographers do not care about lens shifting (rise/fall) for the most part, so it is only relevant for architectural photography and other rare situations. Other than that, the lens works perfectly fine on all DX cameras.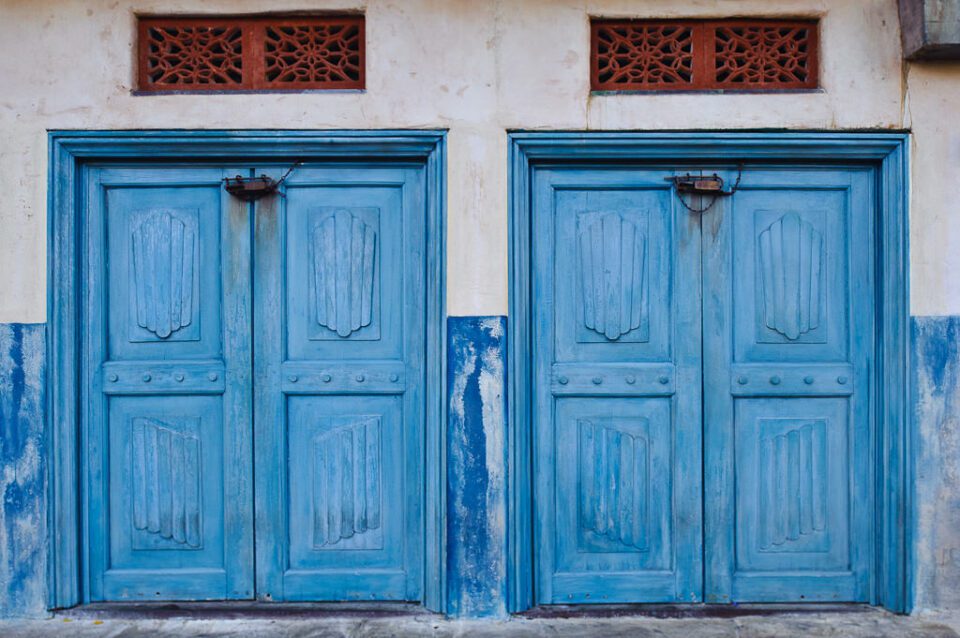 Changing aperture is also only available on modern Nikon DSLRs. If you own an older DSLR like Nikon D2x or D80, you will have to use the aperture ring on the lens to set aperture. With all current Nikon DSLRs, all you have to do is set the aperture ring on the lens to "L" position, then you can change the aperture directly from the camera. Another important issue to note is metering. When lenses move off-axis, it is normal for metering not to work reliably. If your camera can meter with PC-E lenses in normal position (without any tilting or shifting), you should use the meter before making any tilt and shift movements.
Nikon PC-E Lens Compatibility Chart
Nikon DSLR Camera
Metering
Aperture Control
Max Shift/Rise
Exposure Modes
* The above chart is only valid for Nikon 24mm f/3.5D, 45mm f/2.8D and 85mm f/2.8D PC-E lenses
Nikon D3/D3X/D3S/D4
Yes
Yes
11.5mm
P/S/A/M
Nikon D2/D2X/D2Xs/D2Hs
Yes
No
9.5mm
M
Nikon D700/D800
Yes
Yes
11.5mm
P/S/A/M
Nikon D300/D300s
Yes
Yes
11.5mm
P/S/A/M
Nikon D100/D200
Yes
No
9.5mm
M
Nikon D7000
Yes
Yes
8mm
P/S/A/M
Nikon D90
Yes
Yes
8mm
P/S/A/M
Nikon D70/D80
Yes
No
8mm
M
Nikon D3000/D3100/D5000/D5100
Yes
Yes
6mm
P/S/A/M
Nikon D40/D40x/D60
Yes
No
6mm
M
The maximum lens shift is ±11.5 mm and the entry-level/older Nikon DX cameras will limit the ability to rise the lens to a certain level. The tilt perspective control function is not limited on any of the above cameras, so you can tilt the lens easily ±8.5° on any DSLR camera. Although the lens can be rotated up to 90° left or right for perspective control adjustment, the proximity of the built-in pop-up flash might be a problem for rotating the lens after it is mounted on the camera.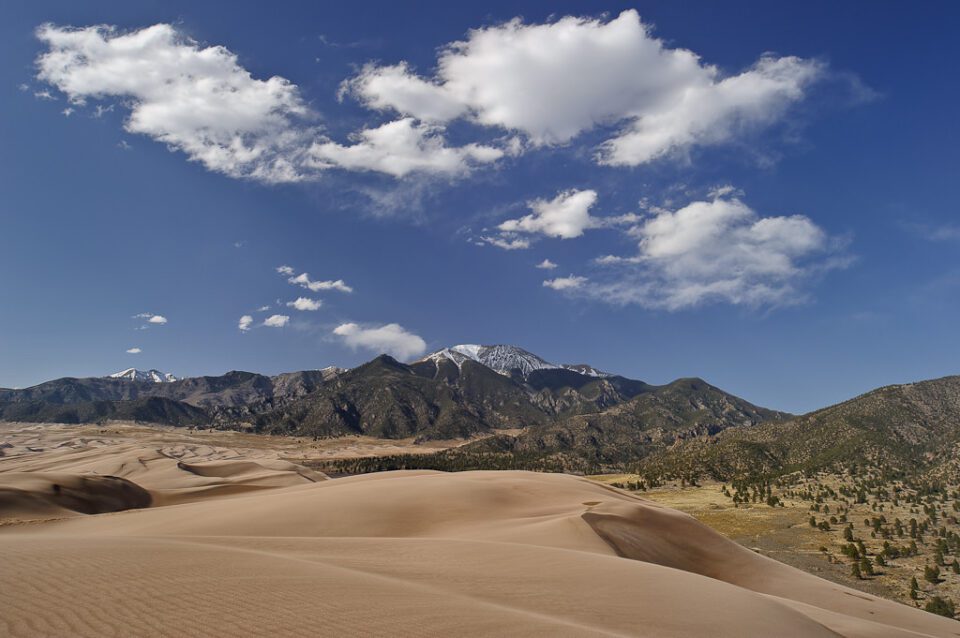 Lens Features and Handling
Just like all Nikon professional lenses, the Nikon 24mm f/3.5D ED PC-E lens is built to last a lifetime. The outer barrel is mostly made of metal, except for the plastic focus ring and front filter thread. The tilt/shift parts are also all metal, including the control knobs. Weighing 730 grams, it is heavier than the Nikon 24mm f/1.4G by 110 grams, but still lighter than the monster Nikon 14-24mm and Nikon 24-70mm lenses. The lens feels very solid in hands and the focus ring is conveniently located in the front of the barrel, making it easy to manually focus with a thumb and index fingers while shooting images or video. The barrel does not rotate or extend, so you can easily use it with various filters. The outside seems to be well-protected against dust and moisture, but considering how the Nikon 24mm f/3.5D PC-E is constructed, there is no way to fully weather-seal the lens. It has a very complex optical design with a total of 13 lens elements in 10 groups, with 3 Extra-low Dispersion (ED) to minimize chromatic aberration and 3 aspherical elements to correct spherical aberration and coma. To reduce ghosting and flares, the lens elements are also coated with Super Integrated Coating (SIC) and Nano Crystal Coat (N). Those who are into close-up/macro photography will be pleasantly surprised by the short focusing distance of 0.21 meters and the maximum reproduction ratio of 1/2.7. An evenly shaped "HB-41" lens hood is supplied with the lens.
All current Nikon PC-E lenses are very similar in size and control layout. Take a look at the lenses side by side: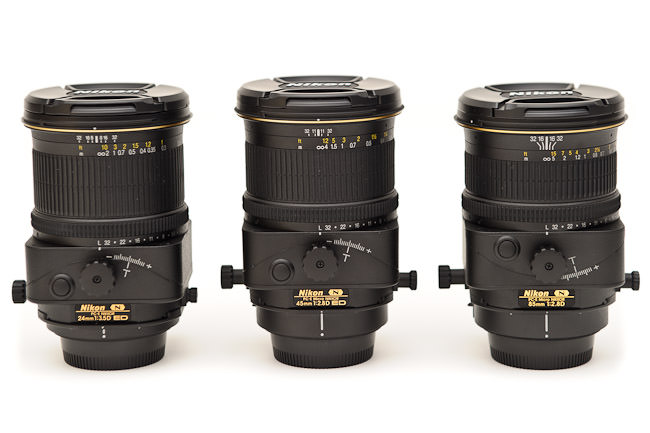 Aside from a couple of differences, all three look alike. The 85mm PC-E is slightly shorter and has a reversed tilt/swing mechanism. The difference in height changes with the lens hoods though: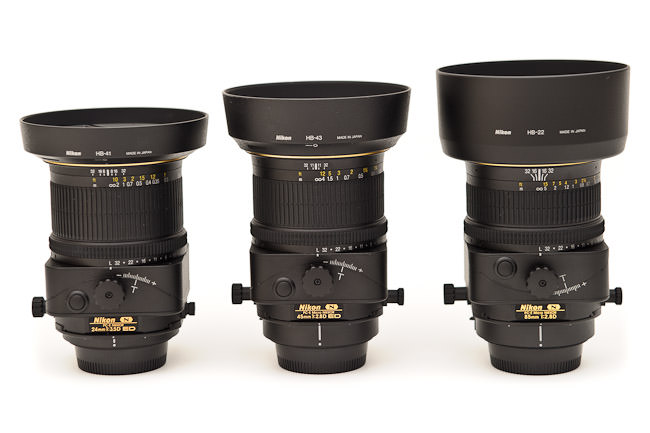 Due to the massive size of the hood, the Nikkor 85mm PC-E is the tallest of the group.
And here you can see how the PC-E lenses compare in size to the 24mm f/1.4G and 85mm f/1.4G prime lenses: