Lens Sharpness and Contrast
The Nikon 24mm f/1.4G might not be the sharpest prime lens in Nikon's line when compared to the newest primes, but it is more than sufficient for even the most demanding high-resolution sensors, particularly when stopped down. Color and contrast are truly amazing and top of the class.
Here is the MTF chart of the lens, measured by Imatest: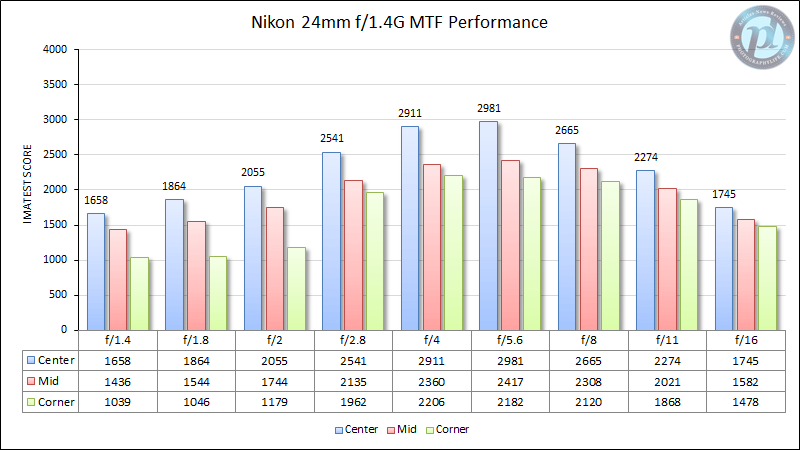 What's amazing about the 24mm f/1.4G is how uniformly good its performance is when stopped down to f/2.8 and smaller. Very few lenses are this good in the mid-frame and the corners, so the lens definitely sets a new standard in that regard. In the comparisons section of this review you can compare the lens to other lenses at similar focal lengths.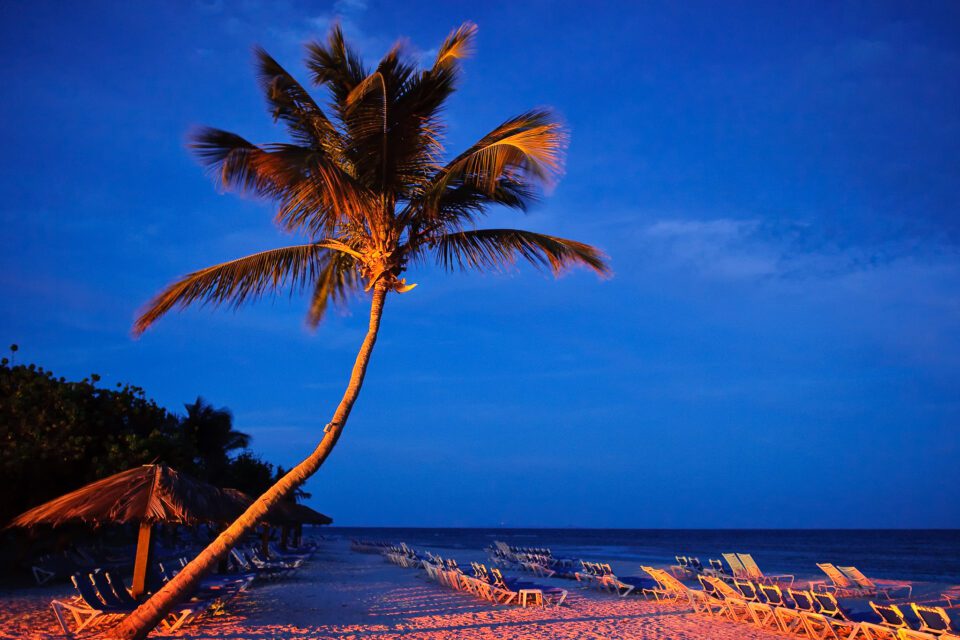 Bokeh
Despite the fact that the Nikon 24mm f/1.4 is a wide-angle lens, the shallow depth of field of f/1.4 yields good looking bokeh. Although the quality of bokeh is not as great as in some Nikon portrait lenses, it is still very good: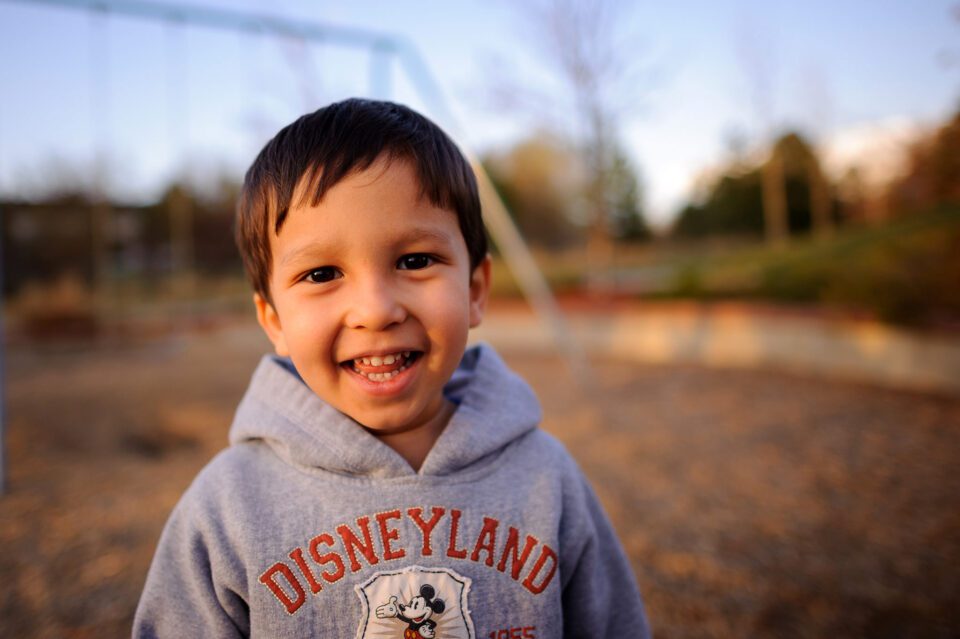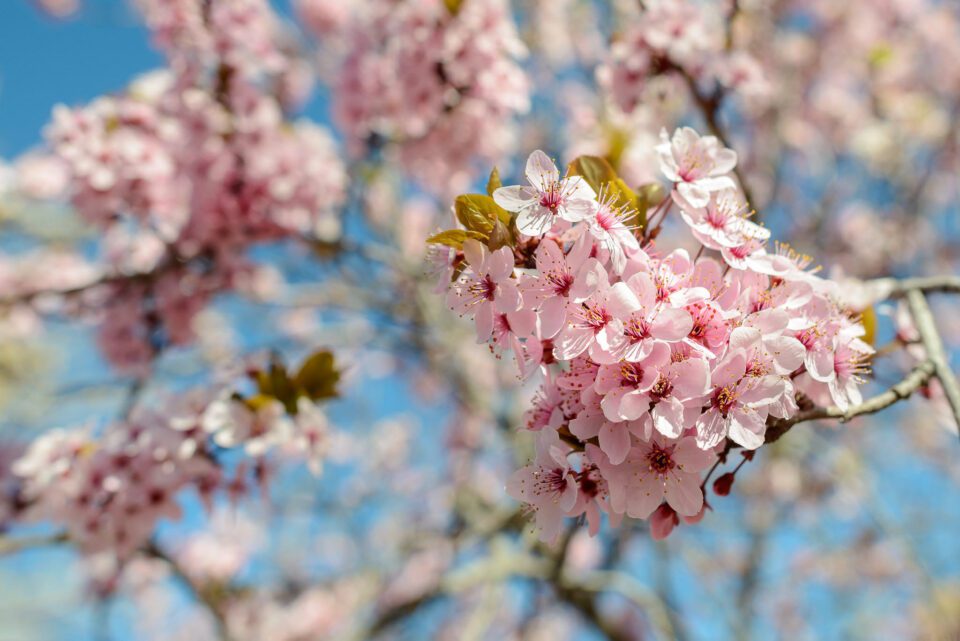 Vignetting
There is a visible amount of vignetting present when shooting wide open @ f/1.4, but it is almost completely gone by f/2.8: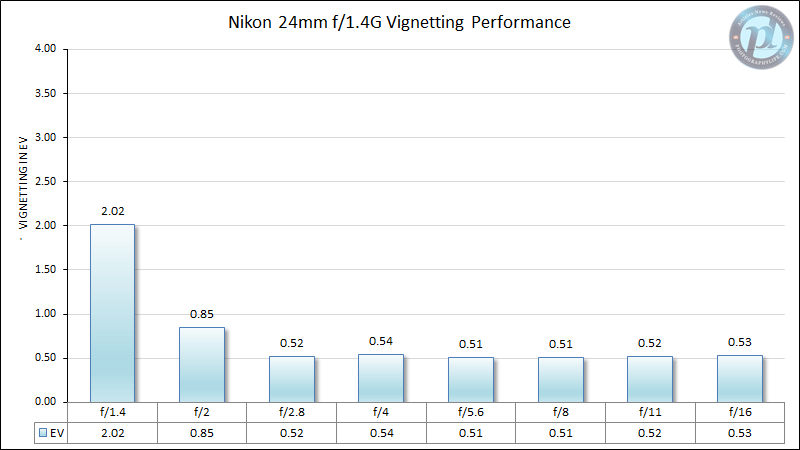 Here is an extreme example of vignetting at f/1.4: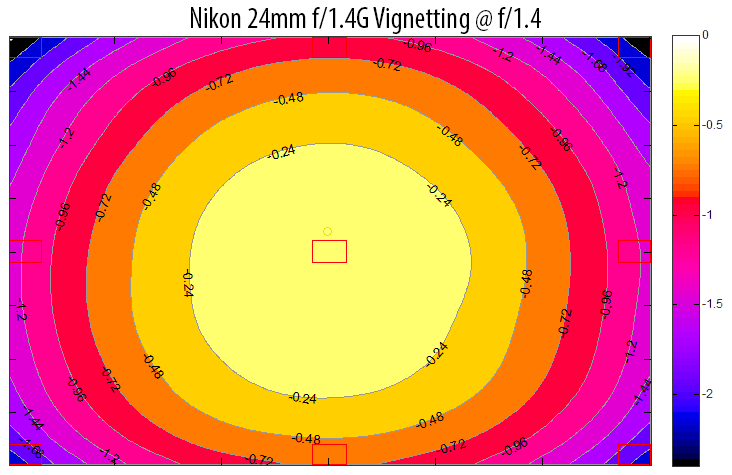 The vignetting issues can be quickly corrected in Adobe Photoshop or Lightroom, so it is not a big problem.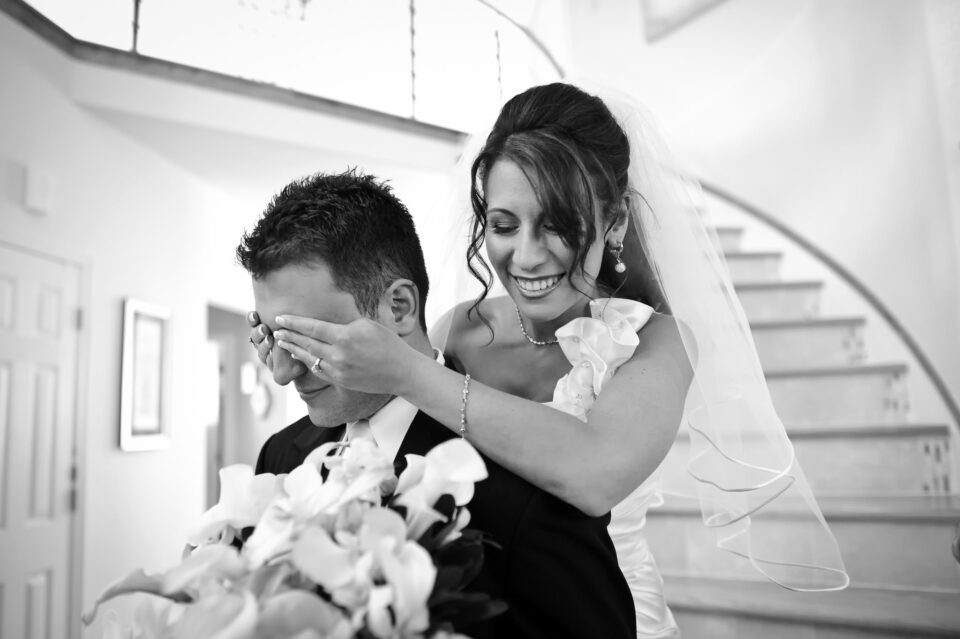 Ghosting and Flare
The Nano-coated glass inside the lens definitely reduces ghosting and flare. Here is an example with the sun in the frame: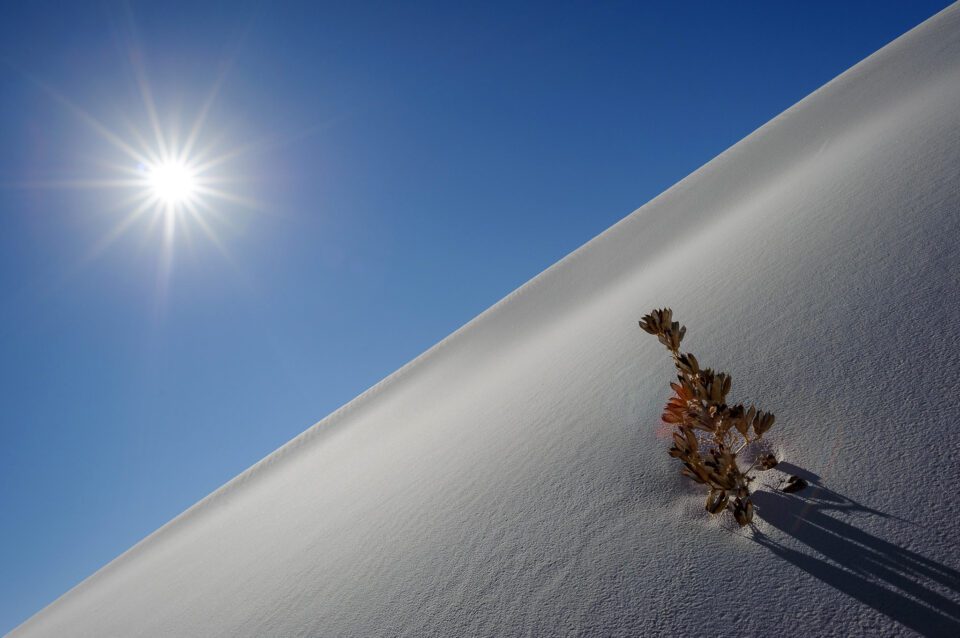 And if you partially block the sun and put it towards the edges of the frame, you might not encounter any traces of ghosting and flare, as seen below: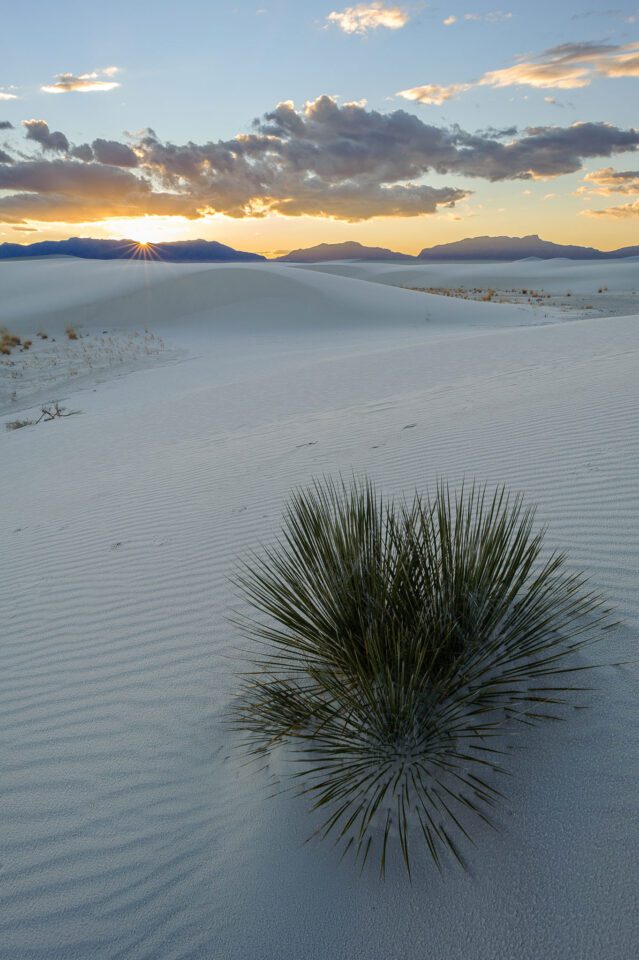 As you can see, the lens is capable of producing beautiful sun-stars when shooting landscapes.
Distortion
There is a slight amount of barrel distortion on the Nikon 24mm f/1.4G, which varies by how far away you are from the subject. The closer you stand, the more barrel distortion you will see. It is really nothing to worry about and the problem can be easily fixed in Photoshop using the Lens Correction Filter.
Example of distortion at close focus:
Standing a little further away: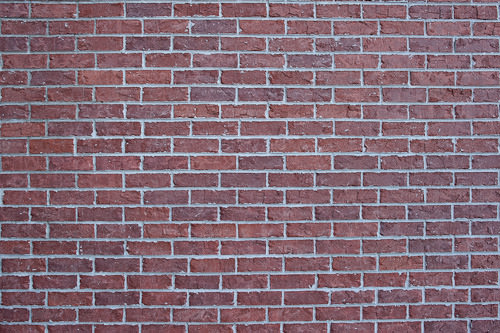 Imatest measured barrel distortion at around -1.05%, which is expected from a wide-angle lens like this.
Chromatic Aberration
Let's take a look at how the lens controls lateral chromatic aberration: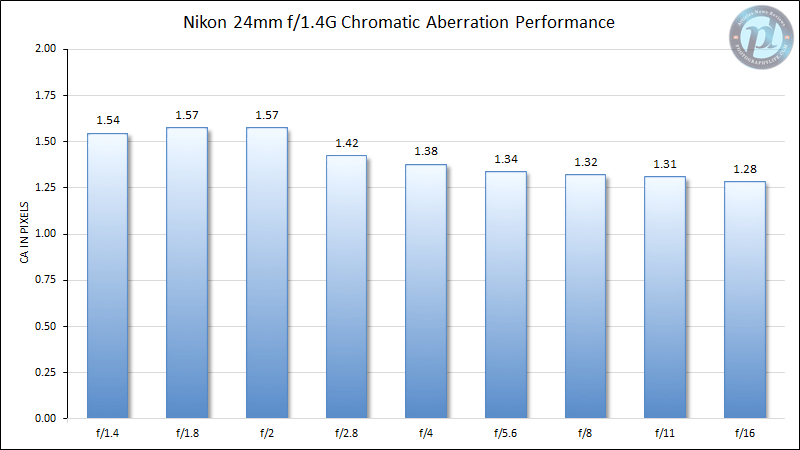 The lens starts out at around 1.5 pixels, then drops down slightly when stopped down. Although the above results are a bit higher than expected when compared to other Nikon and Zeiss prime lenses, it is not a big concern, as lateral chromatic aberration is usually easy to fix in post-processing.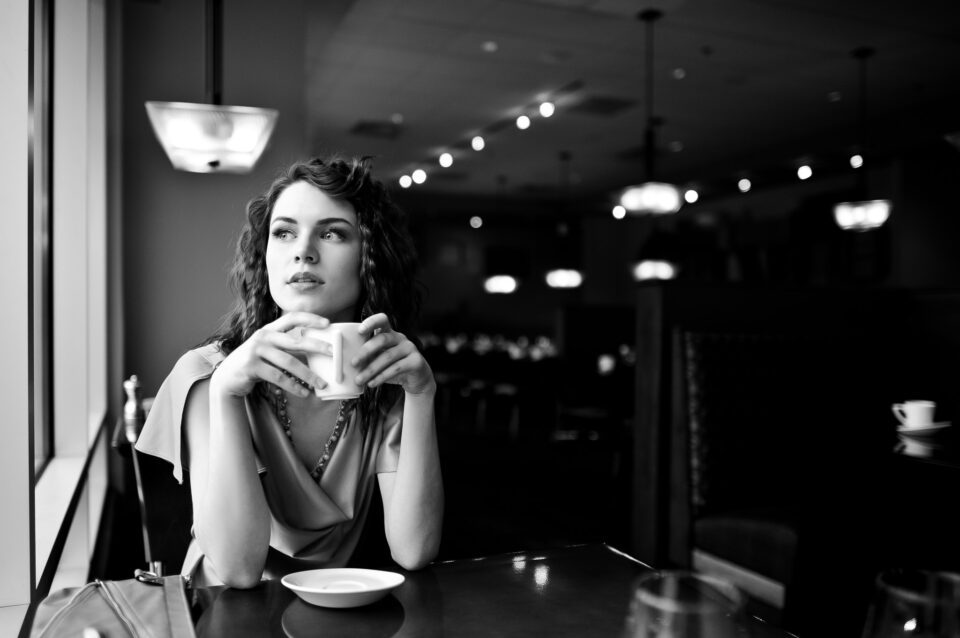 Coma
With its maximum aperture of f/1.4, the Nikon 24mm f/1.4G is a very fast lens that is capable of gathering a lot of light. If you are wondering whether the lens is suitable for astrophotography, then take a look at the below image of the Milky Way: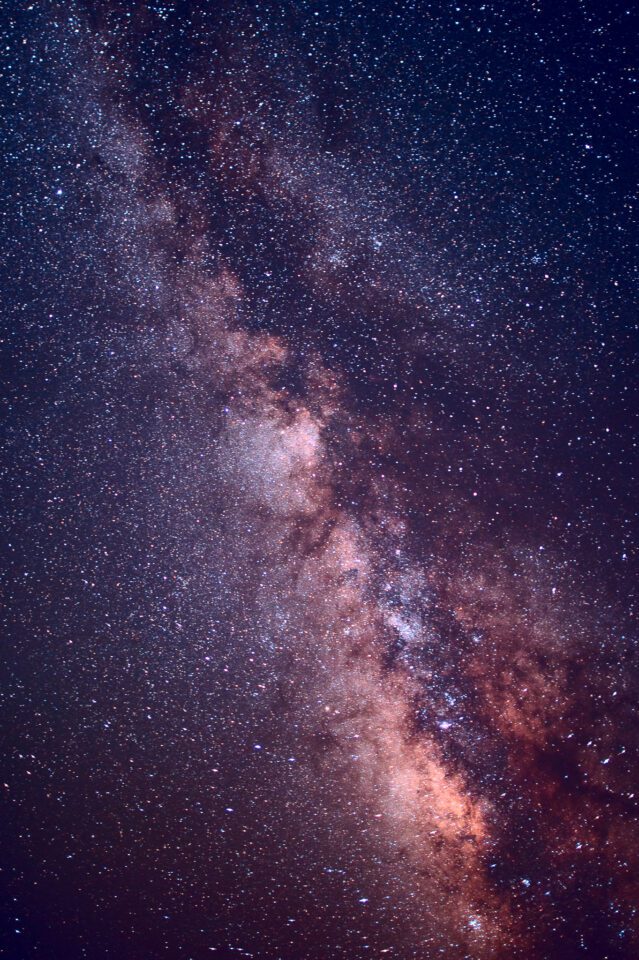 As you can see, at its maximum aperture of f/1.4, the coma performance of the lens is not particularly impressive, with points of light looking like spaceships – and this is very normal for most fast lenses. Unfortunately, the 24mm f/1.4G does not do very well for astrophotography, since its issues with coma stay even when stopped down to f/2. At f/2.8 the lens becomes very usable for astrophotography, but it has lost its light gathering advantage by then. If you are looking for a more capable lens for astrophotography, I would recommend to look into the Nikon 20mm f/1.8G.
Lens Focus Issues
Some owners of the Nikon 24mm f/1.4G have reported focusing issues at various distances from a subject, suggesting that it could be a design problem with the lens. I personally have not had a single problem with focusing on this lens and almost every single image that I have shot (and I shot this lens for a number of years on many different camera bodies) came out tack sharp with no focusing problems. Having shot with f/1.4 primes before, I know how to focus with these lenses very well by now and I am suspecting that some of the complaints could be coming from people who just do not know how to use fast glass, although I am not necessarily suggesting that it is a user issue in all cases, since some of the complaints are coming from advanced photographers as well. Just like with any other lens, there might be some copies out there that have a focusing defect, in which case you can either return it back to the seller/exchange it, or send it to Nikon for repair. Nikon is very good at fixing focusing problems on their lenses and I am sure they will take care of the problem right away.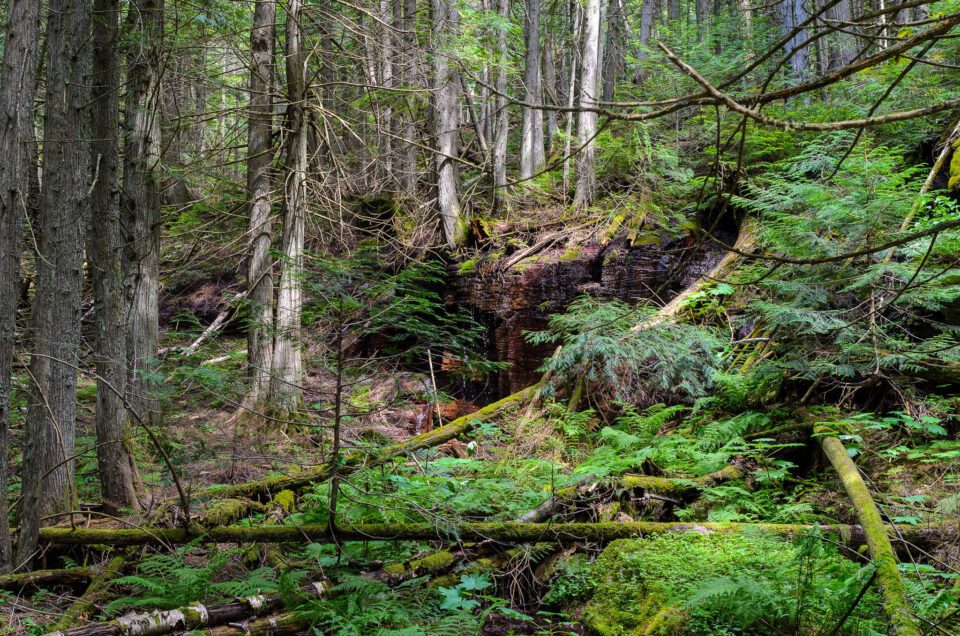 Let's now move on lens comparisons.