This is an in-depth review of the Nikon 24-85mm f/3.5-4.5G VR lens, also known as "AF-S NIKKOR 24-85mm f/3.5-4.5G ED VR", which was announced together with the Nikon 18-300mm f/3.5-5.6G ED VR DX in June of 2012. The Nikon 24-85mm VR is an affordable consumer-grade lens targeted at photo enthusiasts that need a mid-range zoom lens with optical stabilization for everyday photography. It is an update to the short-lived Nikon 24-85mm f/3.5-4.5G IF-ED that was introduced in 2002 and discontinued in 2006, and it might also replace the older Nikon 24-85mm f/2.8-4D IF that is still in production as of today. With an equivalent focal length of 36-128mm on DX sensor, it is better suited to be used on full-frame cameras. When the full-frame Nikon D600 budget DSLR was announced in late 2012, Nikon included the 24-85mm VR as a kit lens option, so I think we will be seeing this lens bundled with FX cameras in the future.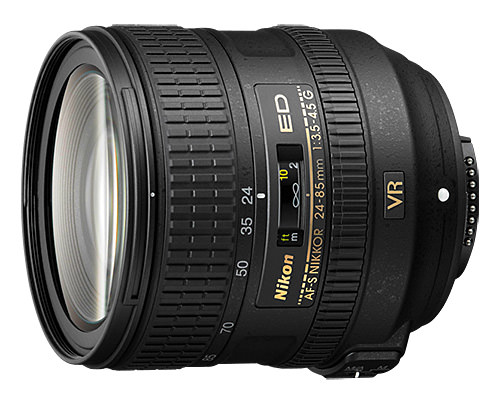 In this review, I will provide a thorough analysis of the Nikon 24-85mm VR lens, along with image samples and comparisons to the Nikon 24-85mm f/3.5-4.5G IF-ED, Nikon 24-85mm f/2.8-4D IF and Nikon 24-120mm f/4G VR lenses.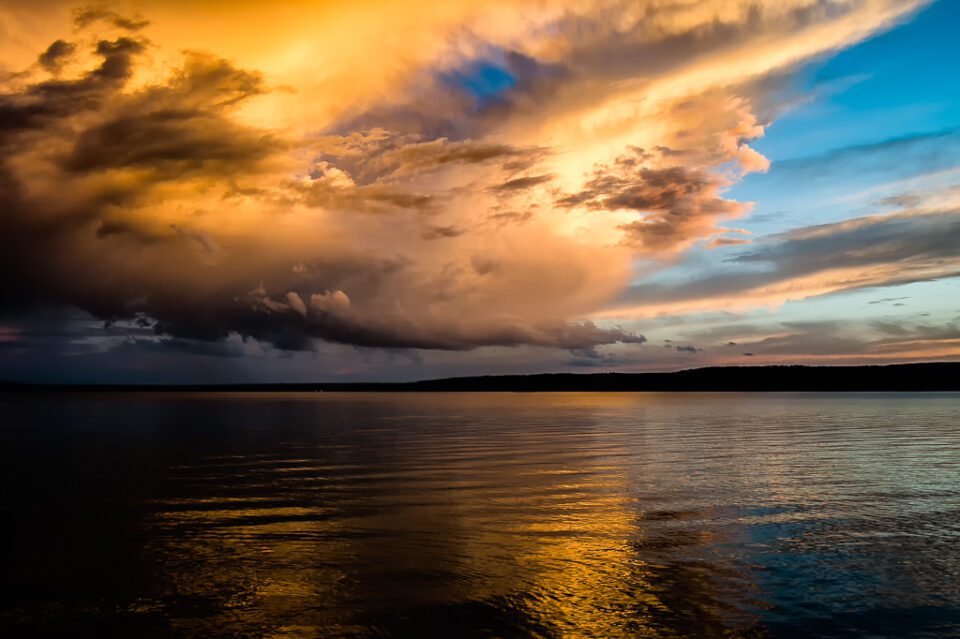 Nikon 24-85mm f/3.5-4.5G VR Specifications
Mount Type: Nikon F-Bayonet
Focal Length Range: 24-85mm
Zoom Ratio 3.5x
Maximum Aperture: f/3.5-4.5
Minimum Aperture: f/22-29
Format: FX/35mm
Maximum Angle of View (DX-format): 61°
Minimum Angle of View (DX-format): 18°50'
Maximum Angle of View (FX-format): 84°
Minimum Angle of View (FX-format): 28°30'
Maximum Reproduction Ratio: 0.22x
Lens (Elements): 16
Lens (Groups): 11
Compatible Format(s): FX, DX, FX in DX Crop Mode, 35mm Film
Diaphragm Blades: 7
Distance Information: Yes
ED Glass Elements: 1
Aspherical (Elements): 3
Super Integrated Coating: Yes
Autofocus: Yes
AF-S (Silent Wave Motor): Yes
Minimum Focus Distance: 1.25ft.(0.38m)
Focus Mode: AF, Manual
G-Type: Yes
Filter Size: 72mm
Accepts Filter Type: Screw-on
Dimensions: (Approx.) 3.1×3.2 in. (Diameter x Length), 78x82mm (Diameter x Length)
Weight: (Approx.) 16.4 oz. (465g)
Supplied Accessories: LC-72 Snap-on Front Lens Cap, HB-63 Bayonet Lens Hood, LF-4 Rear Lens Cap, CL-1118 Soft Lens Case
Detailed specifications for the lens, along with MTF charts and other useful data can be found in our lens database.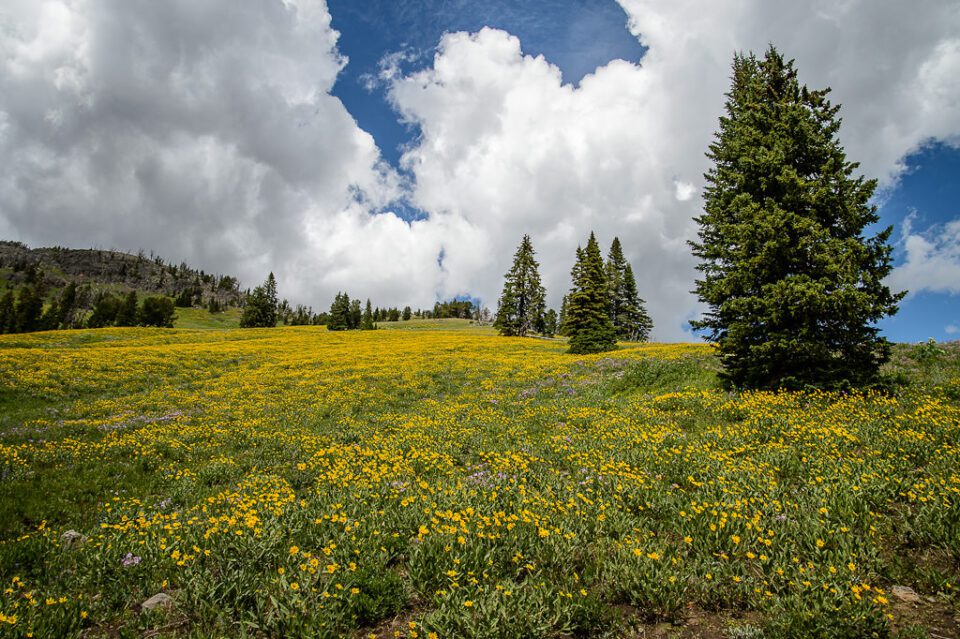 Lens Handling and Build
Similar to other Nikon zoom lenses introduced within the last couple of years, the Nikon 24-85mm VR has a solid build, with plastic exterior and a metal mount. Weighing 465 grams, it is lighter than the Nikon 24-85mm f/2.8-4D (545g) and slightly heavier than the Nikon 24-85mm f/3.5-4.5G (415g), but still significantly lighter and smaller than the monster Nikon 24-70mm f/2.8G that weighs a whopping 900 grams. With its light weight construction and relatively small size, it thus handles quite well on all Nikon DSLRs. Like all recent Nikon lenses, it also comes with a rubber gasket on the lens mount, which provides good sealing against dust making its way into the camera (the rubber gasket definitely helps not only in reducing sensor dust, but also in reducing the amount of dust that could potentially end up inside the lens).
Size-wise, the lens is slightly larger than the older Nikon 24-85mm, but much smaller in barrel size than the Nikon 24-120mm, as shown in the below image: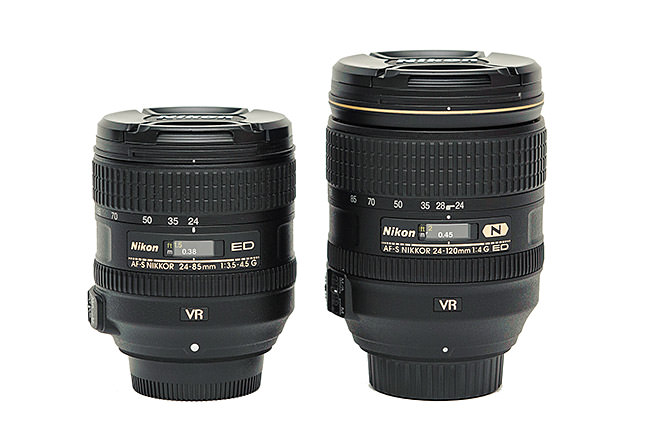 And here is how it compares to the Nikon 28mm f/1.8G (left) and Nikon 24-85mm f/2.8-4D (right):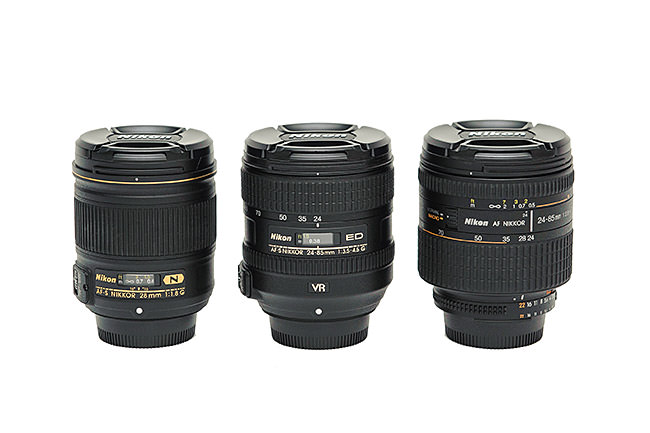 Smaller barrel means a smaller filter thread, which is 72mm – a fairly common filter size on smaller FX and DX Nikkor lenses. Thanks to the internal focus (IF) feature, the front of the lens never extends or rotates during focusing, which means that you can easily use polarizing filters without worrying about constant readjustment. The lens comes with the HB-63 bayonet lens hood, which sits tight and does not wobble once mounted. If you reverse-attach the hood during transportation, I would recommend to mount it back normally when you are ready to shoot; otherwise it is tough to rotate the zoom ring with the lens hood attached in reverse position.
The zoom ring is large enough for changing the focal length, but just like the 24-120mm, it is located on the front of the lens. Having been used to the zoom ring on the rear side of the lens on pro lenses like Nikon 14-24mm, Nikon 16-35mm and Nikon 24-70mm, it took me a little time to get used to it. The M/A and M switch on the side of the lens allows autofocus with manual focus override and full manual focus operation. The latest Nikon DSLRs like Nikon D3200 immediately recognize the focus position and provide notifications on the information ("I" button) screen. The manual focus ring is tiny and not very convenient/useful for manual focus use – a slight accidental turn can impact the focus. But that's a normal thing to expect from such lens. As I have already pointed out, even the excellent Nikon 24-120mm VR has a similar lens design.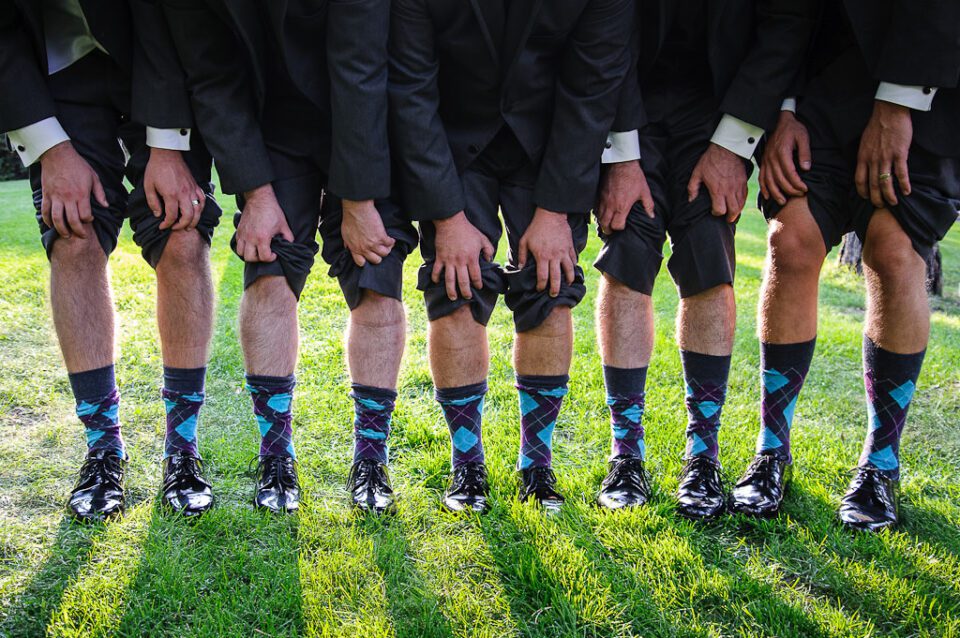 Autofocus Performance and Accuracy
The autofocus speed of the Nikon 24-85mm VR is pretty good; I would say very comparable to the older 24-85mm. It is certainly slower than the Nikon 24-85mm f/2.8-4D that has a screw drive AF (in fact, I find most new AF-S lenses to be slower than the older screw drive "AF-D" lenses). Thanks to the Silent Wave Motor (SWM) technology, autofocus operation is pretty quiet, much better compared to AF-D lenses. I tested this lens in both daylight and low-light situations on multiple FX cameras and autofocus was fairly accurate in general. There were definitely a few misses here and there, but nothing unusual for a variable aperture zoom lens.