This is an in-depth review of the Nikon 24-70mm f/2.8G ED lens that was released back in August of 2007 together with the 14-24mm f/2.8G ED lens. I have owned a number of different copies of the Nikon 24-70mm for many years, pretty much from the day the lens was announced and I have probably spent the most amount of time in the field shooting with this lens. Since it is a workhorse pro-level lens, I have used it for many different types of photography – from portraiture to landscapes. I have used it in hot summer days and freezing sub-zero temperatures; carried it from wet and humid climates to dry and dusty environments. Throughout many years of use and abuse, the 24-70mm f/2.8G ED has never let me down, so over time, it became one of my most used Nikkor zoom lenses in my arsenal.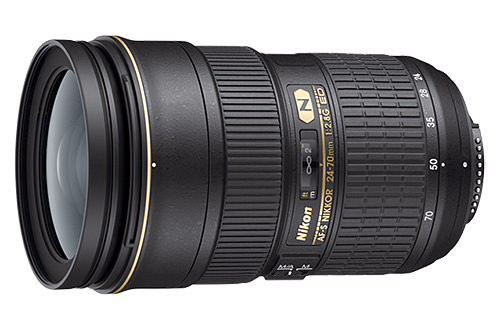 Nikon 24-70mm f/2.8G ED Overview
The AF-S NIKKOR 24-70mm f/2.8G ED lens is a truly versatile lens that can be used for many different kinds of photography needs – from wide-angle landscapes and panoramas, to portraits and events. With its constant aperture of f/2.8 (meaning the aperture does not change while zooming) and state of the art optics, the lens is targeted towards enthusiasts and professionals, who work in various conditions and need exceptional sharpness, color and contrast in their images – something the Nikon 24-70mm f/2.8G is made to deliver.
It replaced the older Nikon 28-70mm f/2.8D lens and its optics were completely redesigned for superior performance and extra coverage on the wide-end. Featuring 15 lens elements in 11 groups, 3 out of which are ED (Extra-low Dispersion) glass elements that reduce chromatic aberration and increase sharpness, the lens is a heavyweight monster weighing a whopping 31.7 oz. (900 grams), which is heavier than many Nikon DSLRs! In addition to the Silent Wave Motor (SWM/AF-S) that provides fast, accurate and quiet autofocus, the Nikon 24-70mm f/2.8G also features Nano Crystal Coating technology, which helps reduce ghosting and flare. When it comes to weather sealing, the 24-70mm f/2.8G is designed to be well-protected against dust, moisture and tough weather conditions.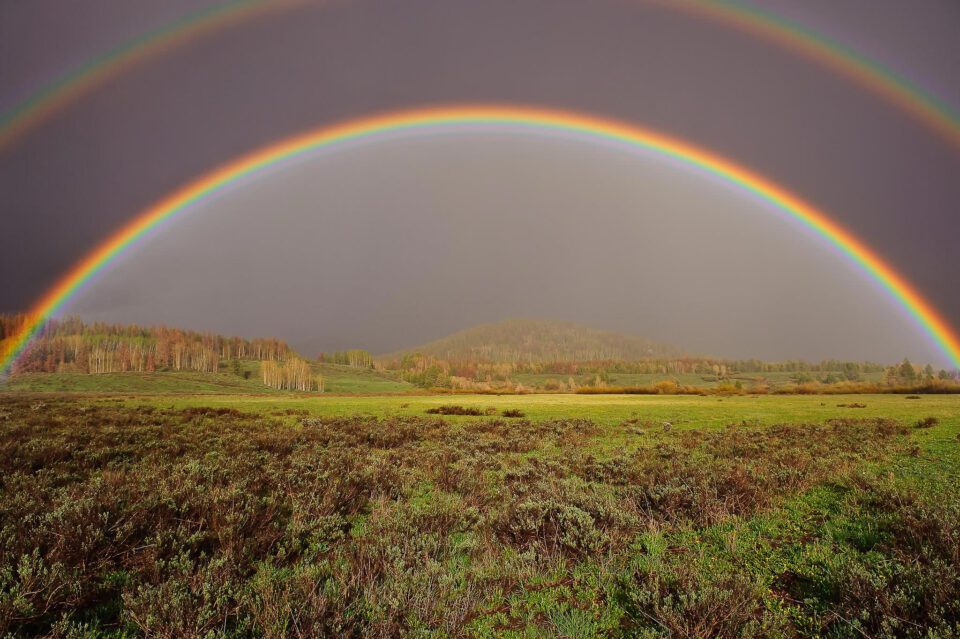 Along with the Nikon 14-24mm f/2.8G, the Nikon 24-70mm f/2.8G was specifically made for earlier FX (full-frame) DSLR camera bodies like Nikon D700/D3/D3s/D3x, but it also works quite well on most modern high-resolution DSLR cameras such as the Nikon D750 and D810. Along with the Nikon 14-24mm f/2.8G and the Nikon 70-200mm f/2.8G VR II, it used to represent Nikon's "Trinity" of lenses, until it got replaced by the image-stabilized Nikon 24-70mm f/2.8E VR. Just like other Nikon full-frame lens, the 24-70mm works well on any DX camera, although with a crop factor of 1.5x (which makes it equivalent to 36-105mm in field of view), it might feel a bit too long on the wide end.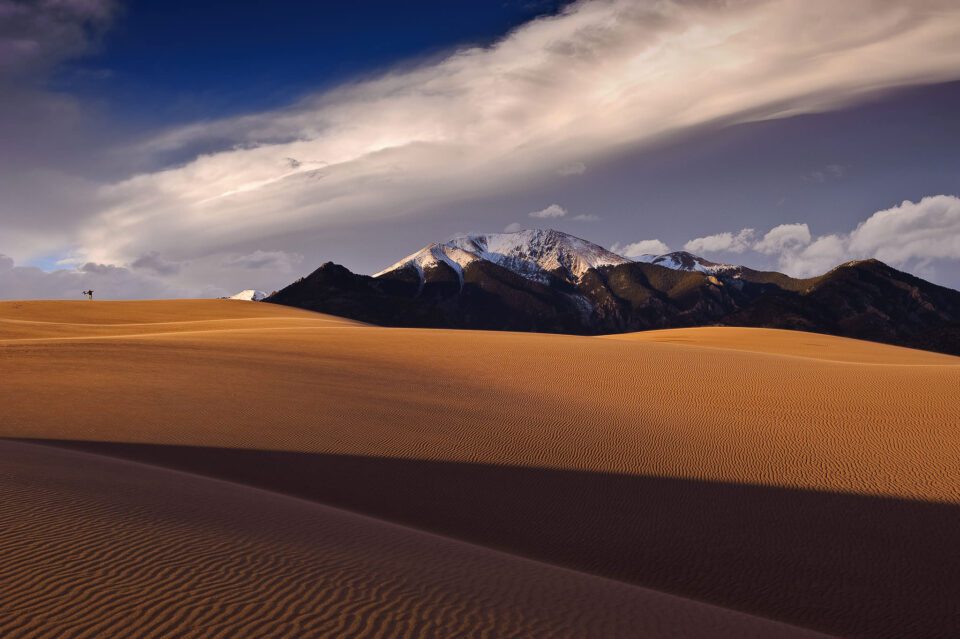 As I have pointed out earlier, throughout the years of owning a number of different copies of the lens, the Nikon 24-70mm f/2.8G used to be my #1 workhorse lens for my photography needs. Whether I shot weddings, events or landscapes, I would not leave my house without it. Although I have used a wide array of different lenses, no other lens saw as much use as the 24-70mm. The primary reason is its versatility. Thanks to its very useful focal length range, along with a large maximum aperture of f/2.8, it worked out great for photographing many different types of subjects. Zoomed into 50-70mm, it also served me well as a portrait lens, thanks to its ability to beautifully render out of focus areas. So besides being my top travel and landscape photography lens, the Nikon 24-70mm f/2.8G saved me a few times during various photo sessions both in studio and outdoors environments.
In terms of optical performance, the Nikon 24-70mm is a superb performer, providing sharp and contrasty images, especially once stopped down. It has its issues for sure, whether it comes to significant levels of distortion and vignetting, or poor corner performance at large apertures, thanks to the rather heavy field curvature issues (as explained in the next sections of the review). It is a big and heavy lens, which can make it challenging to handle, particularly for those, who have problems with their hands, shoulders or backs. It is primarily because of my carpal tunnel that I decided to sell my copies of the 24-70mm f/2.8G and move down to the lighter and slightly more versatile (in terms of focal length) 24-120mm f/4G VR. However, thanks to its amazing build quality, the lens is made to last a lifetime – it can take a lot of beating in the field and it can survive all kinds of weather and environmental conditions.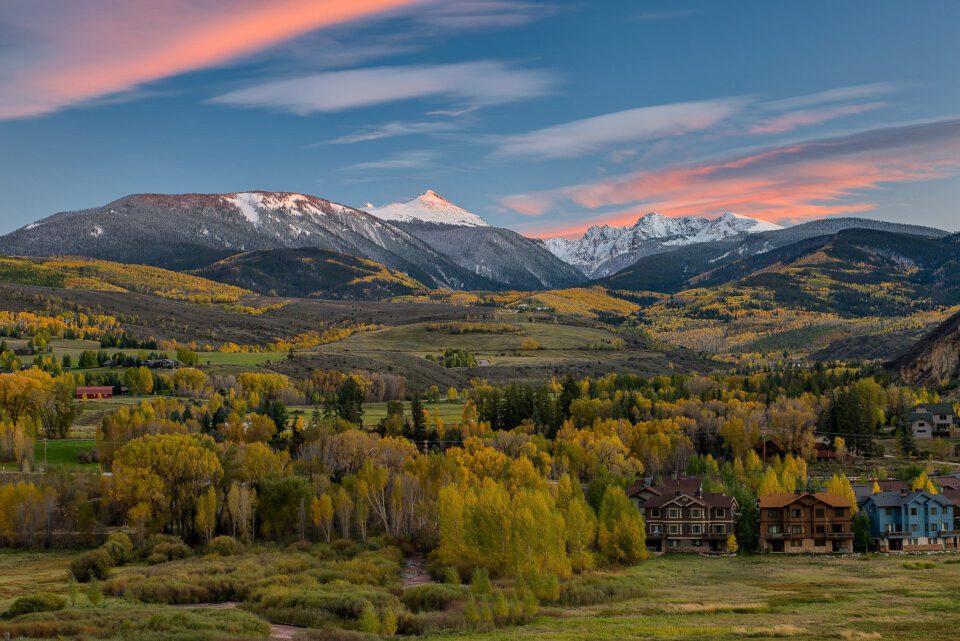 Nikon 24-70mm f/2.8G ED Specifications
Mount Type: Nikon F-Bayonet
Focal Length Range: 24-70mm
Zoom Ratio: 2.9x
Maximum Aperture: 2.8
Minimum Aperture: 22
Maximum Angle of View (DX-format): 61°
Minimum Angle of View (DX-format): 22° 50′
Maximum Angle of View (FX-format): 84°
Minimum Angle of View (FX-format): 34° 20′
Maximum Reproduction Ratio: 0.27x
Lens (Elements): 15
Lens (Groups): 11
Compatible Format(s): FX, DX, FX in DX Crop Mode, 35mm Film
Diaphragm Blades: 9
Distance Information: Yes
Nano Crystal Coat: Yes
ED Glass (Elements): 3
Aspherical (Elements): 3
Super Integrated Coating: Yes
Autofocus: Yes
AF-S (Silent Wave Motor): Yes
Internal Focusing: Yes
Minimum Focus Distance: 1.2ft.(0.38m)
Focus Mode: Auto, Manual, Manual/Auto
Filter Size: 77mm
Accepts Filter Type: Screw-on
Dimensions (Approx.): 3.3×5.2 in. (Diameter x Length), 83x133mm (Diameter x Length)
Weight (Approx.): 31.7 oz. (900g)
Lens Case: CL-M3
Lens Hood: HB-40
Supplied Accessories: LC-77 77m snap-on front lens cap, LF-1 rear lens cap, HB-40 Bayonet Hood, CL-M3 Semi-soft Case
Detailed specifications for the lens, along with MTF charts and other useful data can be found in the Nikon AF-S NIKKOR 24-70mm f/2.8G ED page of the lens database.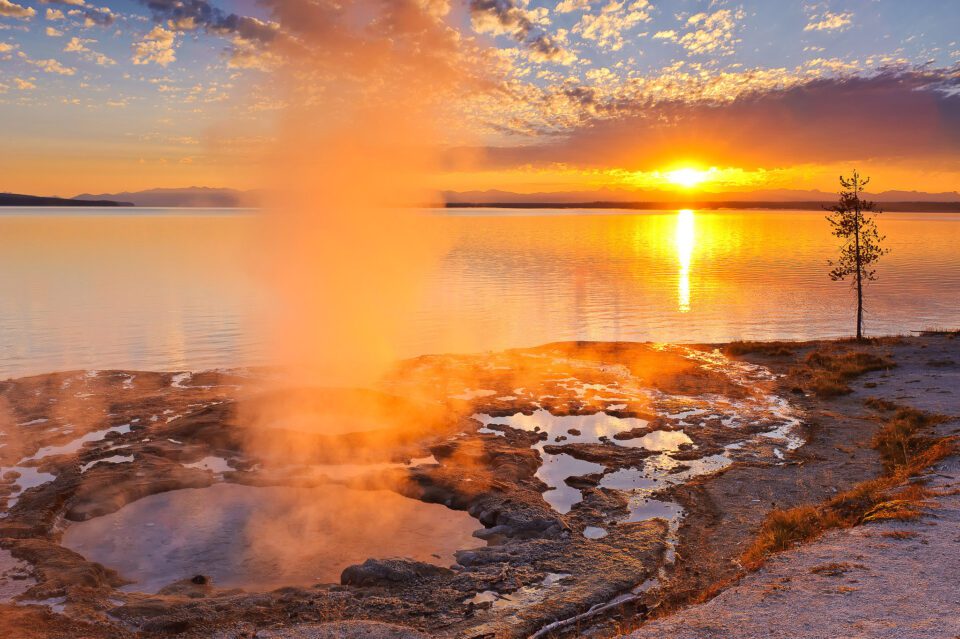 Lens Handling
Just like the Nikon 14-24mm f/2.8G, the Nikon 24-70mm f/2.8G lens is made of metal and built like a tank. Unlike the 14-24mm though, it can easily take 77mm filters and due to internal focus, the front of the lens does not rotate, which makes it a lens of choice for photographers that frequently use both rectangular filters and filter holder systems. It is also 70 grams lighter than the 14-24mm and longer in size when zoomed out at 24mm, without a hood. When it comes to weather sealing, I have used it in cold conditions way below freezing at -20 °F (-29 °C) and in extremely hot conditions above 110 °F (43 °C), as well as 100% humid and very dry conditions. I used it rain and snow and it never let me down, no matter where I was.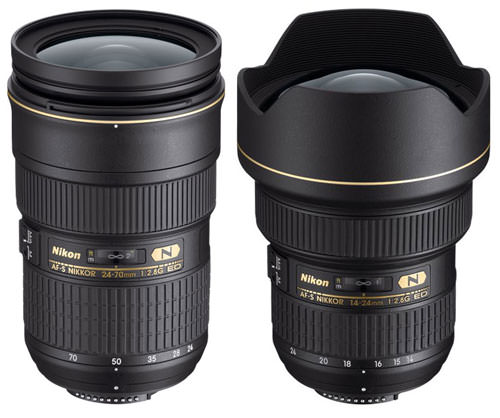 It feels very solid in hands and the focus ring is conveniently located at the front of the barrel, making it easy to manually focus with a thumb and index fingers while shooting images or video. You don't need to change any switches on the lens for manual focus – you can override autofocus any time by simply moving the focus ring while the lens is in M/A position. When you move the focus ring and reach the focus limit, the ring continues rotation with a little more resistance, instead of an abrupt stop, just like in most other modern Nikon lenses. Zooming in and out is smooth, but a little stiffer when zooming out to 24mm. Overtime, the zoom ring got much smoother and unlike the Nikon 18-200mm f/3.5-5.6G VR, does not suffer from lens creep when pointed up or down vertically. However, if zoomed out to 24mm and put down with the front element on a flat surface without the hood, the weight of the lens will bring the lens down until it gets to around 50mm (that's when the lens is at its shortest physical length). While storing or transporting the lens, I highly recommend to keep the zoom ring at 50mm to prevent dust from getting into the lens through the front area of the lens.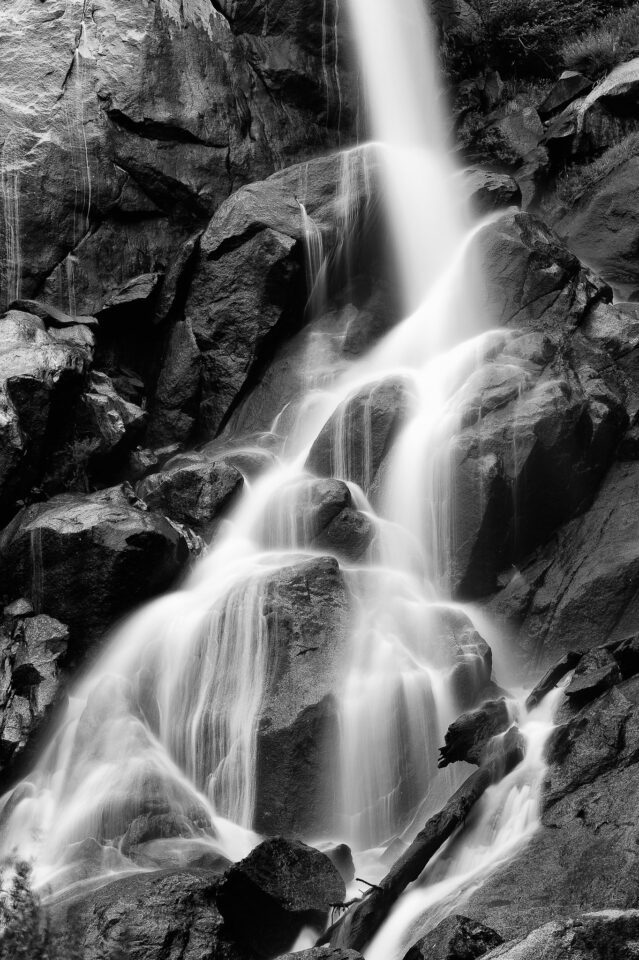 Although the lens is heavy, it balances quite well on heavier pro-level bodies. The same is not true on entry-level cameras – it certainly feels off-balance towards the front of the lens and awkward, due to its sheer size and weight. While it works great on any DX camera, I would not recommend to use it on one, unless you like working in 36-105mm range. Cheaper and lighter alternatives like Nikon 16-80mm f/2.8-4E VR would be more useful in terms of focal length.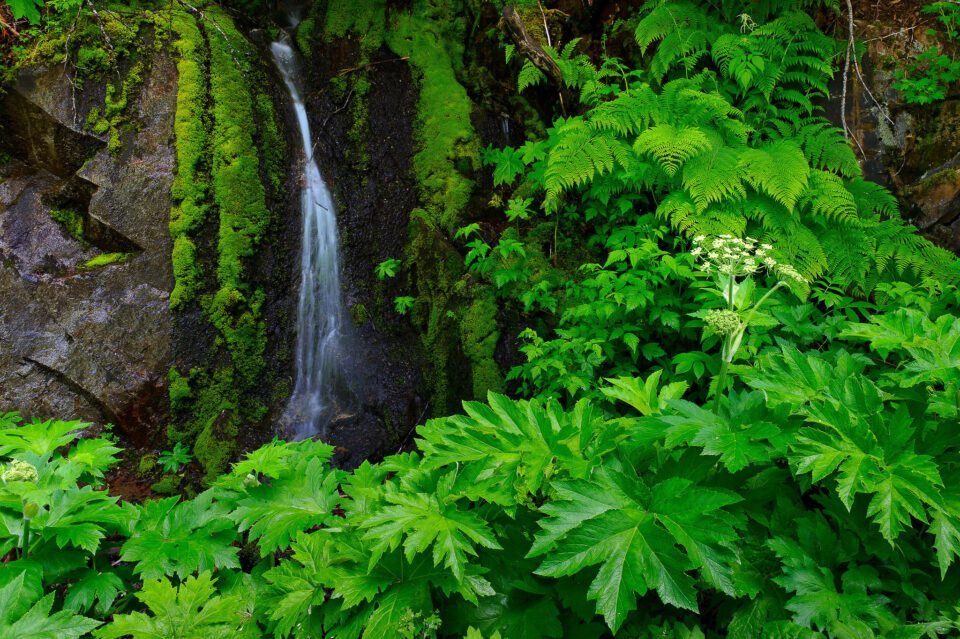 The HB-40 bayonet lens hood is very large and makes the lens looks enormous in size, almost like a telephoto lens. Despite its size, I highly recommend to keep it on the lens at all times, because it does help in dealing with lens flare and it certainly does a great job at protecting the front element. The HB-40 has a lock mechanism and therefore holds tightly and securely on the 24-70mm, unlike other hoods that come off by rotating the hood. While storing or transporting the lens, you can conveniently reverse the hood and it won't take up any additional space. My only gripe with the large hood is that it can make it painful to rotate a mounted polarizing filter – I often end up temporarily detaching the hood to rotate the filter.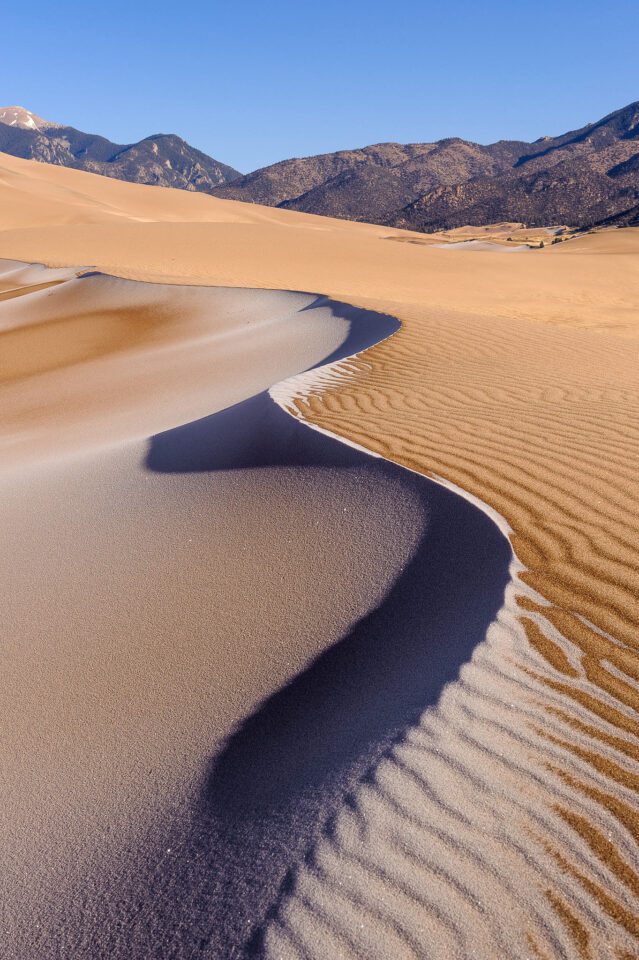 Autofocus Speed and Accuracy
As I have pointed out above, the Nikon 24-70mm f/2.8G is equipped with a Silent Wave Motor (SWM), which drives the AF performance to its limits. The lens snaps into focus instantly and silently, and its autofocus accuracy is excellent, even on high-resolution cameras like the Nikon D810. Although many lenses start to hunt when focusing in low-light conditions, the 24-70mm f/2.8G performs exceptionally well in such situations, especially when used on the latest-generation Nikon DSLRs with much more sophisticated and sensitive autofocus systems.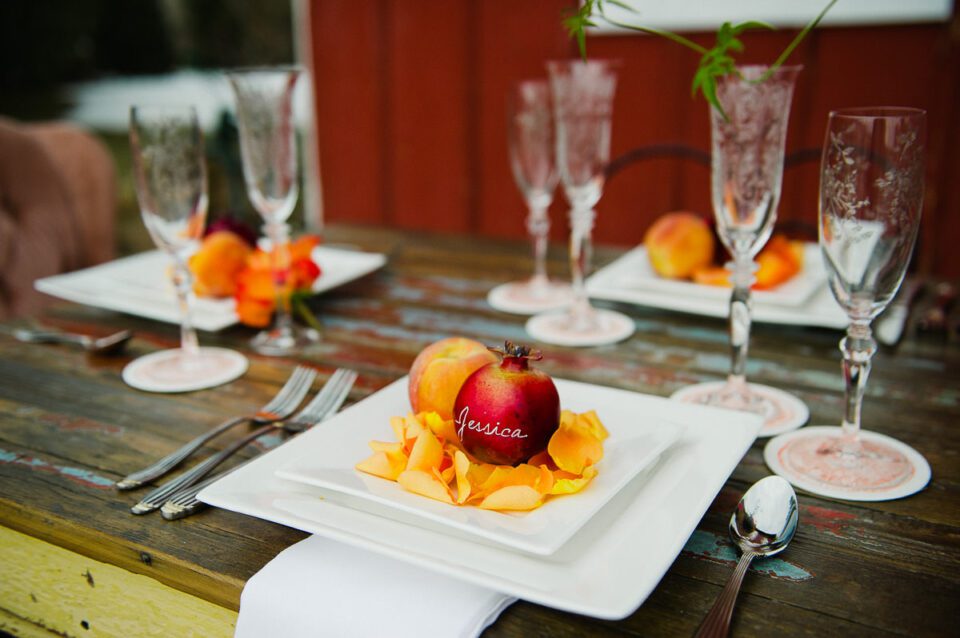 I have used the 24-70mm on many different camera bodies, from the Nikon D700 all the way to Nikon D5. All three of the copies of the lens I have used in the past worked very well on every Nikon DSLR I mounted them to and unlike a number of other lenses, never required any AF Fine Tuning.
In short, few lenses are this reliable when it comes to autofocus performance…