This is an in-depth review of the Nikon 24-120mm f/4G ED VR lens that was released in August of 2010. The constant maximum aperture, mid-range Nikon 24-120mm f/4 VR zoom lens was a major update to the Nikon 24-120mm f/3.5-5.6G VR, which had been known at the time for being a sub-par lens optically. Shortly after the 24-120mm f/4G VR was announced, Nikon discontinued its variable-aperture predecessor and made the 24-120mm f/4G VR into a premium kit lens to be bundled with higher-end full-frame cameras. I have been using the Nikon 24-120mm f/4G VR for a number of years now and I decided to update the existing review with more image samples, additional information, and up-to-date lab measurements.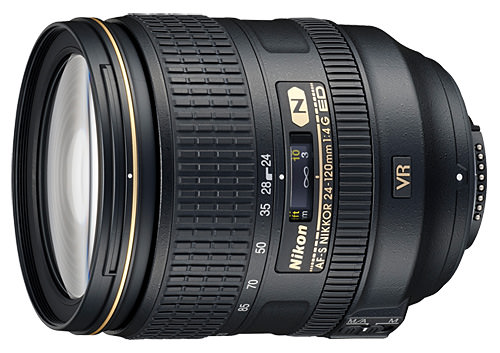 The Nikon 24-120mm f/4G ED VR is a constant maximum aperture lens with a 5x zoom range that is designed for professional and advanced amateur photographers that need a mid-range lens with image stabilization to be used for many types of photography, including street, nature, travel and wedding photography. Unlike variable-aperture lenses that typically have an aperture of f/5.6 when zoomed all the way in, the Nikon 24-120mm stays at f/4 throughout the focal range, giving a one-stop advantage to the 24-120mm f/4 over variable-aperture lenses on the long end (for example, the older Nikon 24-120mm f/3.5-5.6G lens had a maximum aperture of f/5.6 beyond 85mm and the current 28-300mm f/3.5-5.6G VR superzoom is at f/5.6 beyond 105mm).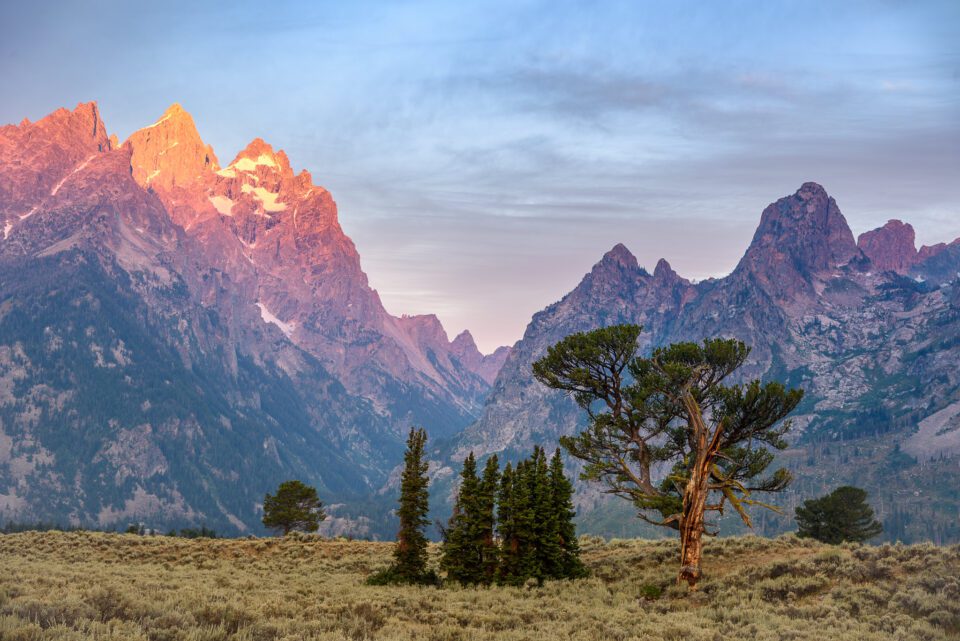 In addition, the lens comes with plenty of updated optical features from Nikon, including second-generation VR II (vibration reduction) technology, which offers camera shake compensation equivalent to a shutter speed increase of approximately four stops. Thanks to the AF-S silent-wave focus motor, the lens focuses quietly and accurately in various lighting conditions, and the 77mm filter thread makes it easy to use specialized screw-on filters. The advanced optical formula consisting of 17 elements in 13 groups with two ED, three aspherical elements and Nano Crystal Coat all contribute to great performance throughout the zoom range.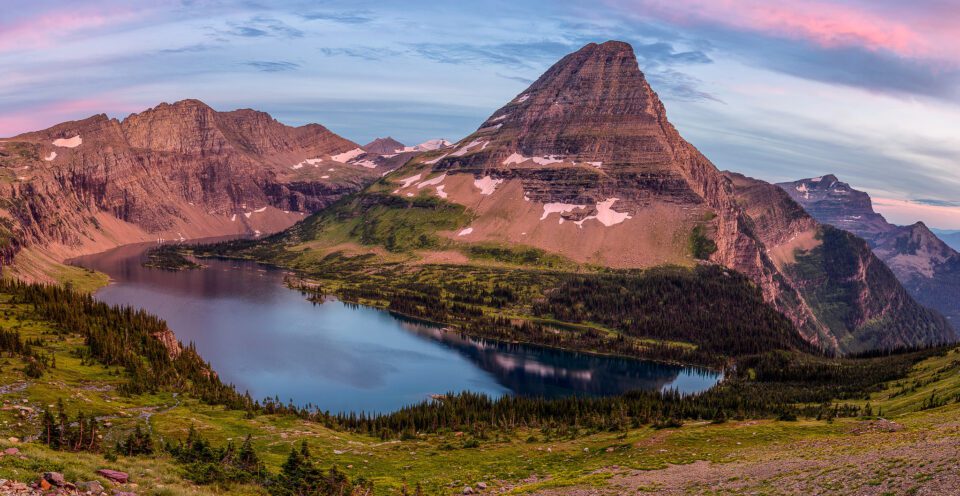 Nikon 24-120mm f/4G VR Specifications
Mount Type: Nikon F-Bayonet
Focal Length Range: 24-120mm
Zoom Ratio: 5.0x
Maximum Aperture: f/4
Minimum Aperture: f/22
Format: FX/35mm
Maximum Angle of View (DX-format): 61°
Minimum Angle of View (DX-format): 13°20′
Maximum Angle of View (FX-format): 84°
Minimum Angle of View (FX-format): 20°30′
Maximum Reproduction Ratio: 0.24x
Lens Elements: 17
Lens Groups: 13
Compatible Format(s): FX, DX, FX in DX Crop Mode, 35mm Film
VR (Vibration Reduction) Image Stabilization: Yes
Diaphragm Blades: 9
Distance Information: Yes
Nano Crystal Coat: Yes
ED Glass Elements: 2
Super Integrated Coating: Yes
Autofocus: Yes
AF-S (Silent Wave Motor): Yes
Internal Focusing: Yes
Minimum Focus Distance: 1.5ft. (0.45m)
Focus Mode: Auto, Manual
Filter Size: 77mm
Accepts Filter Type: Screw-on
Dimensions (Approx.): 3.3×4.1 in. (Diameter x Length), 84x103mm (Diameter x Length)
Weight (Approx.): 23.6 oz. (670g)
Supplied Accessories: HB-53 Bayonet Lens Hood, LC-77 Snap-on Front Lens Cap, LF-1 Rear Lens Cap, CL-1218 Soft Lens Case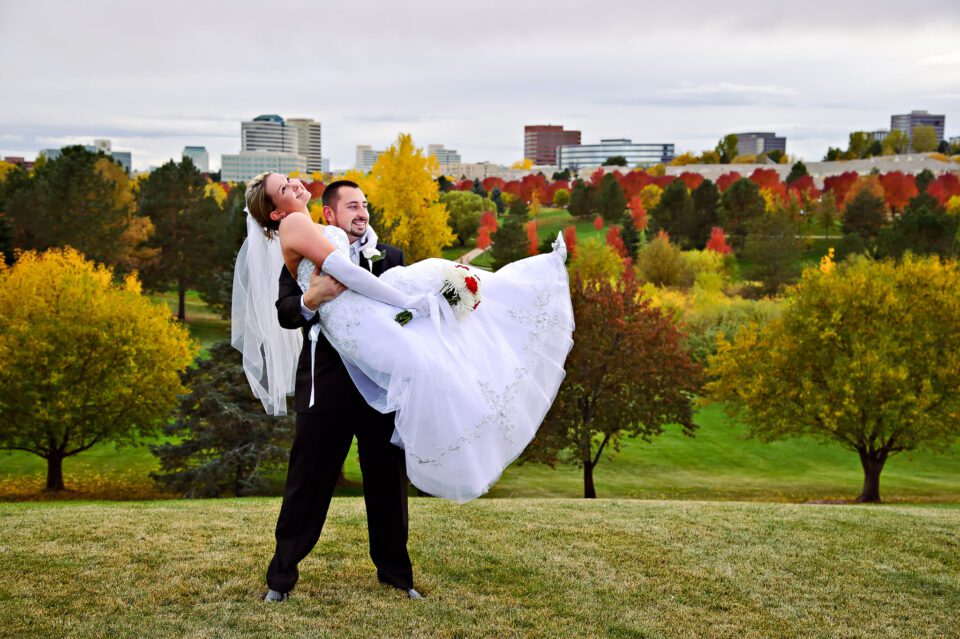 Detailed specifications for the lens, along with MTF charts and other useful data can be found in our NIKKOR 24-120mm f/4G ED VR page of our lens database.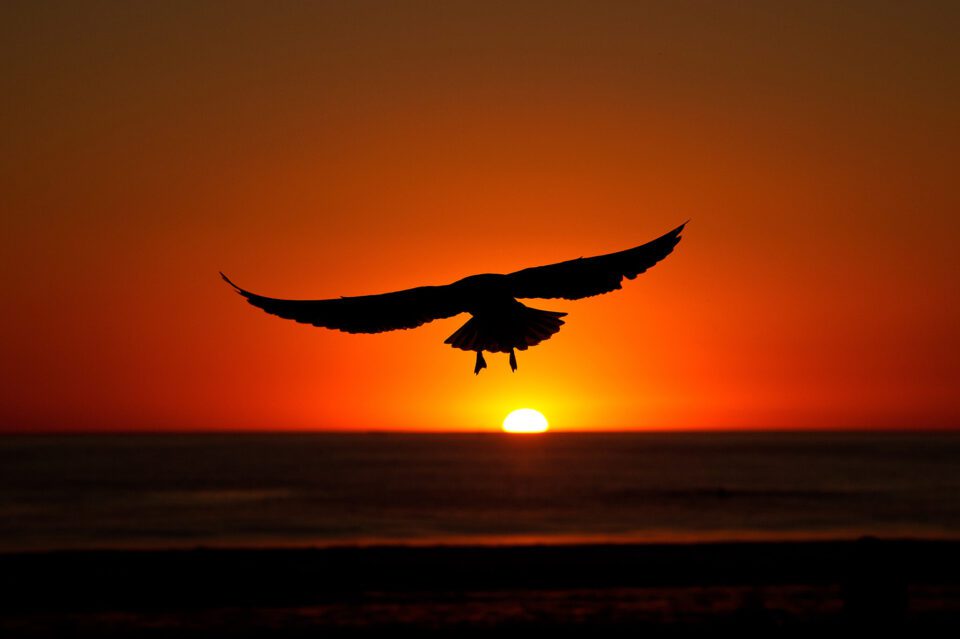 Lens Construction and Handling
When compared to the older 24-120mm, the barrel of the 24-120mm f/4 is thicker, I would say about the same size as the barrel of the Nikon 28-300mm lens. Zoomed out to 24mm, it is certainly more compact than the 24-70mm or the 28-300mm lenses height-wise and also weighs much less than both. Here is how the Nikon 24-120mm f/4 compares against Nikon 24-70mm (left) and Nikon 24-120mm f/3.5-5-6G (right):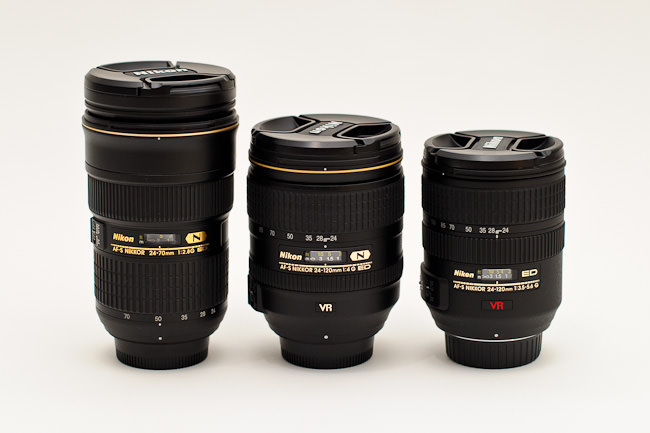 When extended to 120mm, the lens gets bigger and almost reaches the height of the fully extended 24-70mm (obviously not quite as tall as the Nikon 28-300mm):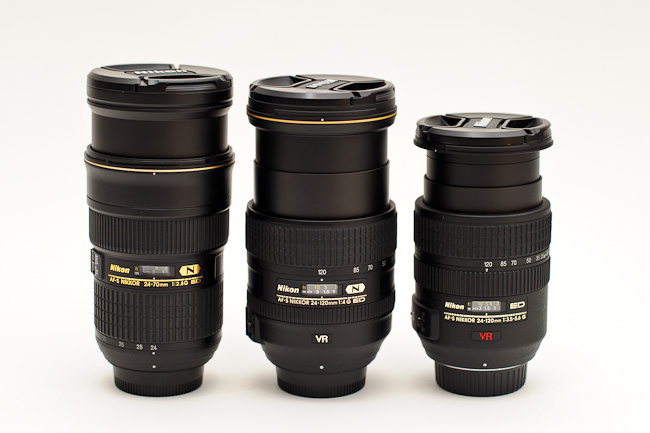 The lens is built very similarly to the Nikon 28-300mm, with a plastic exterior and focus ring. The zoom ring is also made of plastic and is covered with rubber for resistance. Most of the recently-announced lenses by Nikon have a plastic exterior, which does not necessarily mean that the lenses are not solid – the interior of the Nikon 24-120mm contains plenty of metal (which obviously contributes to the weight) and the lens mount is also made of solid metal. When you zoom in, the first extension tube by the zoom ring is metal, while the second one that connects the front of the lens is plastic. The front part of the 24-120mm does not wobble when the lens is fully extended either. In many ways, the construction of the lens is very similar to that of 28-300 – a very high-quality build. The lens should be able to withstand cold and hot temperatures, but I would not leave it under the rain, extreme moisture, and dusty environments.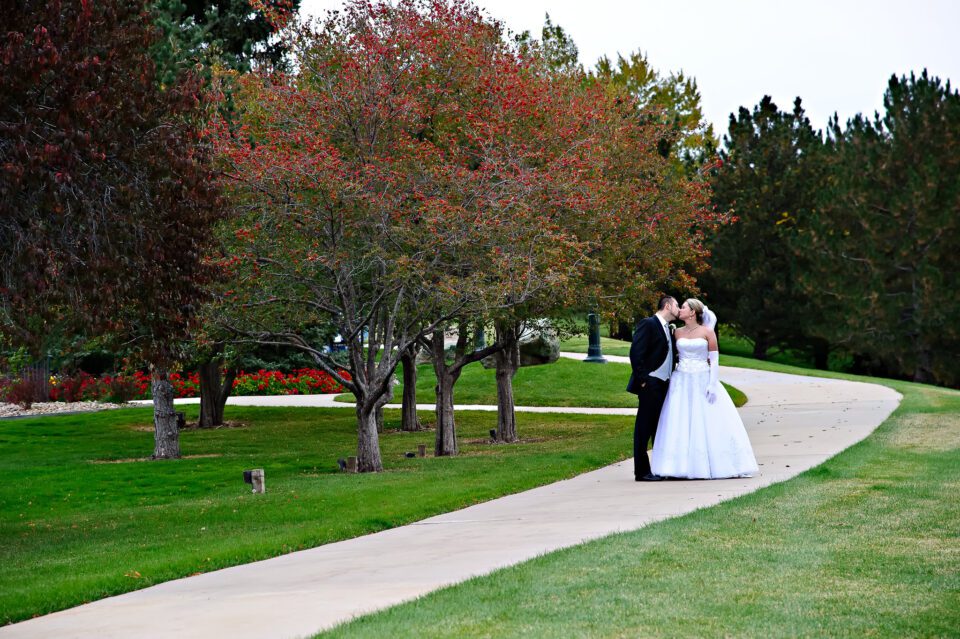 Weight-wise, it is not a heavy lens when compared to the Nikon 28-300mm or 24-70mm lenses. Weighing about 670 grams, it is 230 grams lighter than the latter, which is a big difference. The lens feels very solid in hands and the zoom action is smooth and easy to rotate from 24 to 120mm and vice versa – it takes a half turn to go from 24 to 120mm. The focus ring is made of plastic and is located on the back of the lens, which I find backward. I am used to the zoom ring being close to the lens and the focus ring to be near the lens barrel. But if you have shot with other DX lenses before, you should have no problem with getting used to it.
The Nikon 24-120mm f/4 VR lens comes with a relatively compact "HB-53" bayonet lens hood that is specifically designed for the lens, which is about the same size as the "HB-25" hood that comes with the Nikon 24-120mm f/3.5-5.6G VR. The lens is shipped with the newly-designed LF-4 rear lens cap, which I personally like better than the old LF-1. For some reason, only the new Nikon 55-300mm and the Nikon 24-120mm are shipped with this cap – Nikon 28-300mm and Nikon 85mm f/1.4G are both shipped with the old LF-1 rear cap.
When changing lenses, try to do it with the lens fully zoomed out to 24mm. The rear lens element moves deeply into the lens when extended to 120mm and you could end up with a lot of dust/debris inside the lens if you are shooting in windy and dusty conditions. This is nothing to be scared of – even some of the professional fixed-width zoom lenses such as Nikon 16-35mm do this.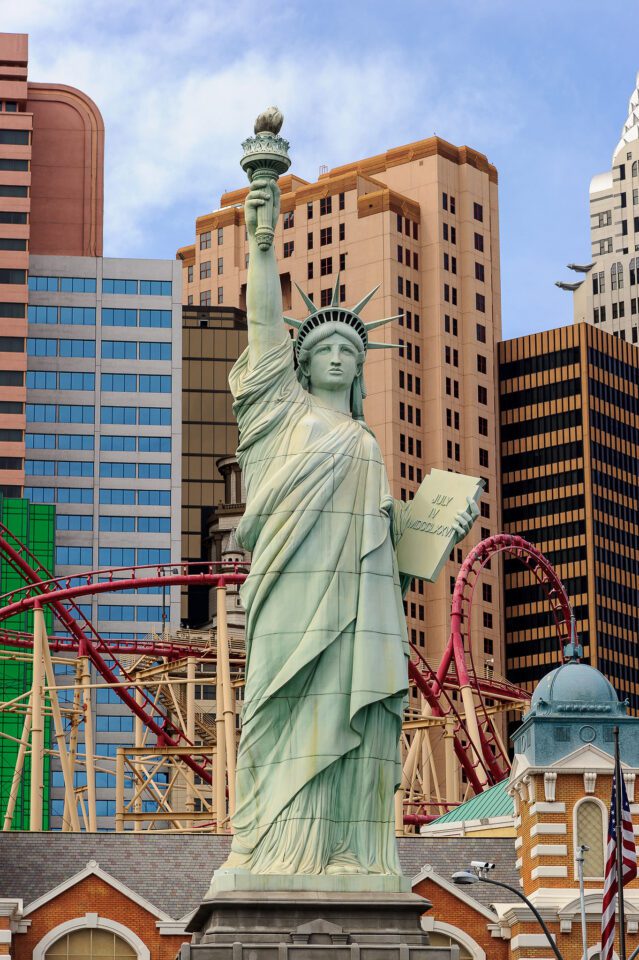 Autofocus Performance
Similar to other modern lenses, the autofocus motor of the Nikon 24-120mm f/4G VR is quiet and accurate even under challenging lighting conditions, thanks to the AF-S Silent Wave Motor. Autofocus speed is quick, certainly much quicker than on the 28-300mm lens. If you took 24-70mm, 24-120mm and 28-300mm lenses and tested AF speed on all three at the same time, the 24-70mm would be the first (blazing fast), with the 24-120mm second (fast) and the 28-300mm last (slow). If you measure the AF speed and compare to the 24-70mm, the 24-120mm is about 2x slower, while the 28-300mm is about 3x slower than the 24-70mm. Focus tracking works reasonably well for photographing large mammals and people, with the lens getting accurate focus almost every time in continuous mode. I took many shots of my fast-moving kids with this lens and I had no problems getting accurate focus.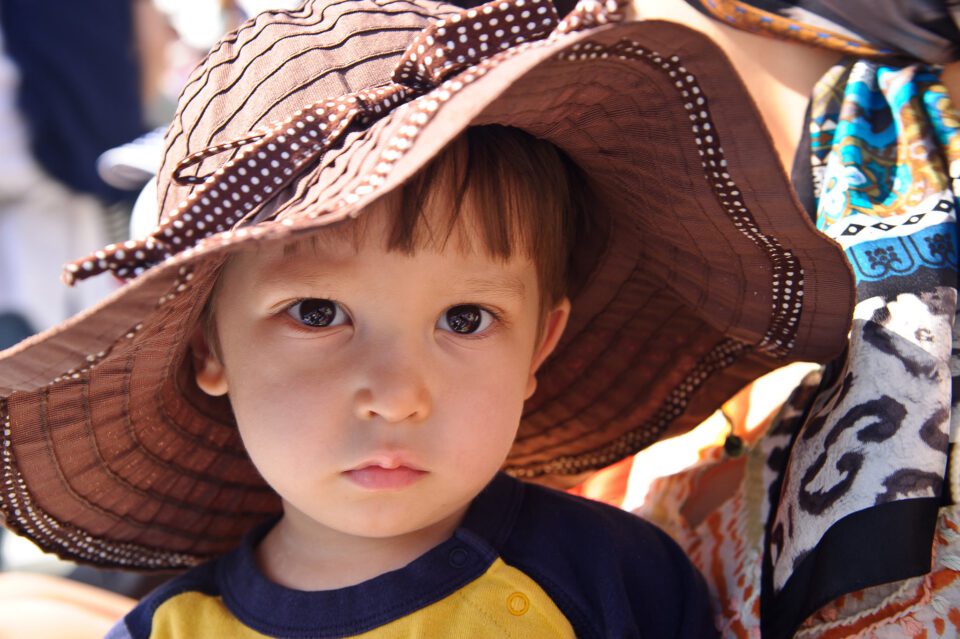 However, the lens does have an issue tracking fast-moving subjects. When I was in Yellowstone, I tried to photograph a pretty fast bird on one of the hot springs. I shot quite a few images of the bird while it was moving and the AF speed of the 24-120mm could not catch up, often yielding out of focus images. After shooting with fast telephoto lenses like the 70-200mm, it was quite disappointing to shoot with the 24-120mm for tracking small, quick subjects like this bird: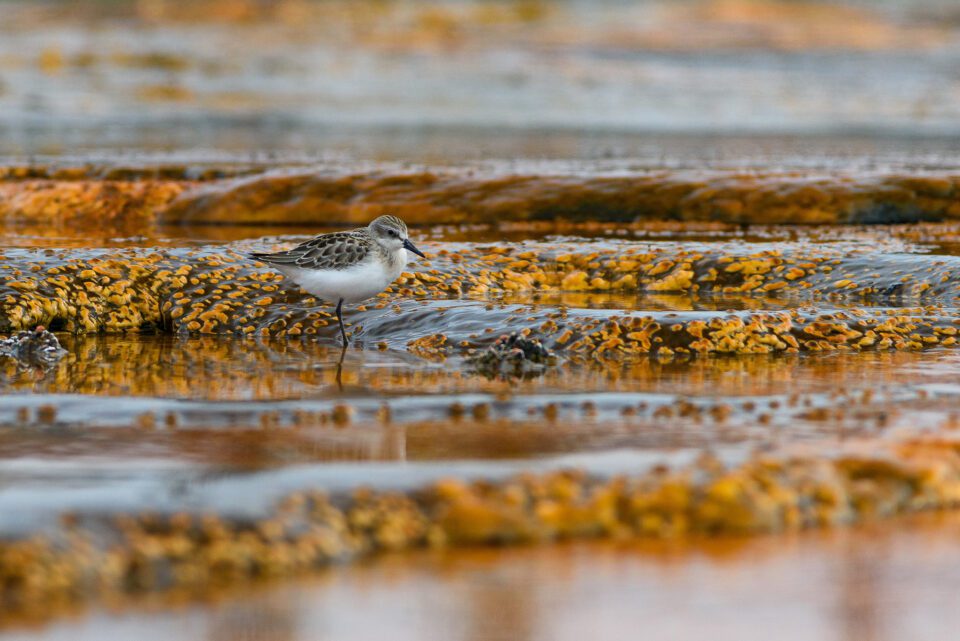 I ended up getting a reasonably sharp shot (which is already challenging at 120mm, since the lens does not resolve very well there) only after the bird stopped moving erratically.
So keep this in mind when shooting with the 24-120mm. It is definitely not a lens you want to use to photograph fast-moving wildlife! For everything else though, it works really well.