Lens sharpness, contrast and color rendition
As I reveal further down below, the sharpness performance of the Nikon 18-35mm f/3.5-4.5G is very impressive. I measured MTF performance of the lens using Imatest software and to my surprise, the lens had excellent center performance (even at maximum aperture) and very good mid to corner performance when compared to the Nikon 16-35mm f/4G VR. For sure, this lens is nothing like its predecessor optically. Micro-contrast levels are very high and the lens does not suffer from heavy field curvature issues.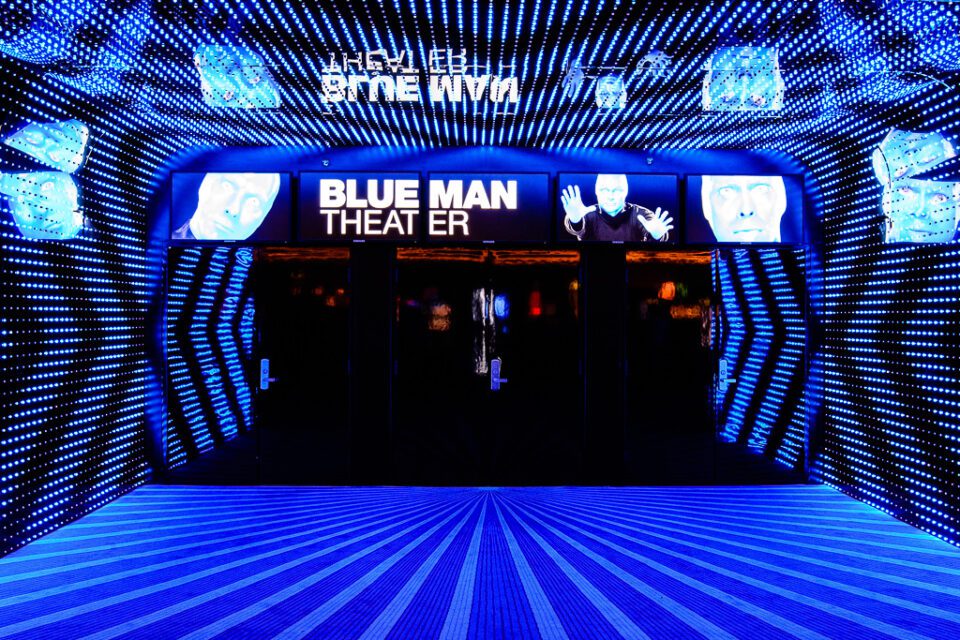 When it comes to colors, I personally like images out of the Nikon 16-35mm VR better. In my experience, Nano coating does positively impact the color reproduction of a lens, especially in high-contrast situations.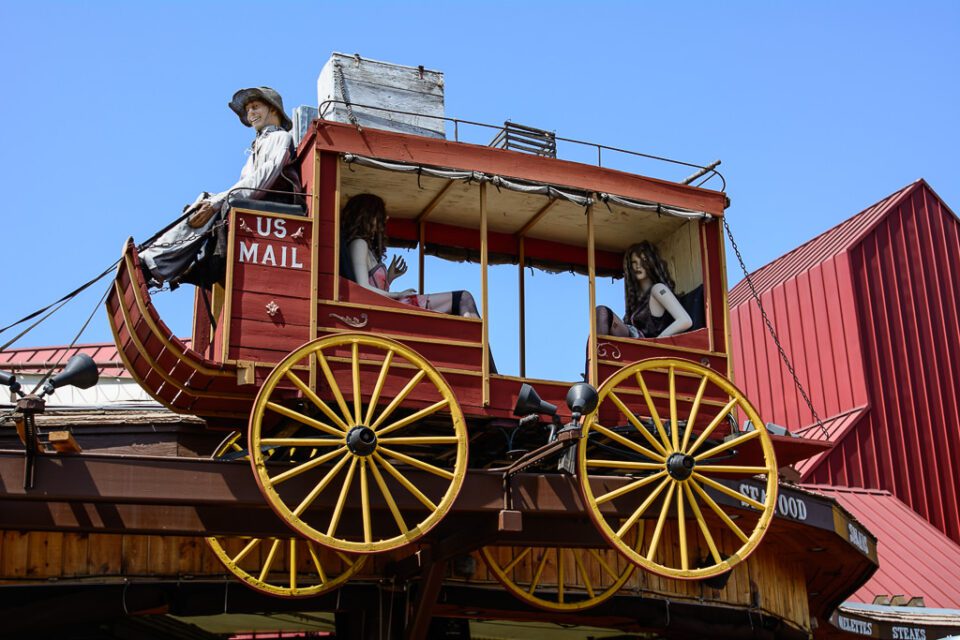 Nikon 18-35mm f/3.5-4.5G MTF Performance
Let's take a look at the resolving capabilities of the Nikon 18-35mm f/3.5-4.5G in detail. Here is the lens performance at the short end of the zoom range, at 18mm:
The lens shows very impressive sharpness in the center right at f/3.5, which is rather surprising for a variable aperture lens. Most variable aperture lenses at this price start out rather weak and only improve when stopped down to f/5.6 or smaller. As you can see from the above chart, the lens is almost as good as f/3.5, as it is at f/5.6! Peak performance in the center is reached at f/5.6 and goes down from there. Mid-frame sharpness levels are also very good and follow a similar pattern as the center, with f/5.6-f/8 showing the best overall performance. The corners, unfortunately, are a little weak wide open. They also improve dramatically as you stop down to f/5.6 and decrease in sharpness beyond f/8 due to diffraction.
Here is the lens at 24mm:
As the lens is zoomed in to 24mm, the maximum aperture changes to f/4. Center sharpness stays about the same, with f/5.6 giving the best sharpness. Mid-frame starts a little weaker at f/4, but gets much better by f/8. Corners are improved at this focal length at large apertures reaching peak performance at f/5.6, but drop off at f/8 and smaller.
And finally, here is the lens performance at 35mm:
Once again, the center performance stays consistently good, with f/5.6 being the sharpest. Mid-frame is also very good, but the corners is where the lens shows a pretty dramatic fall in performance. This is in line with what happens with other lenses, including the Nikon 16-35mm f/4G VR.
Here is how the sharpness figures translate to real images. Take a look at the below shot of flowers:

And then take a look at the 100% crop from the above image: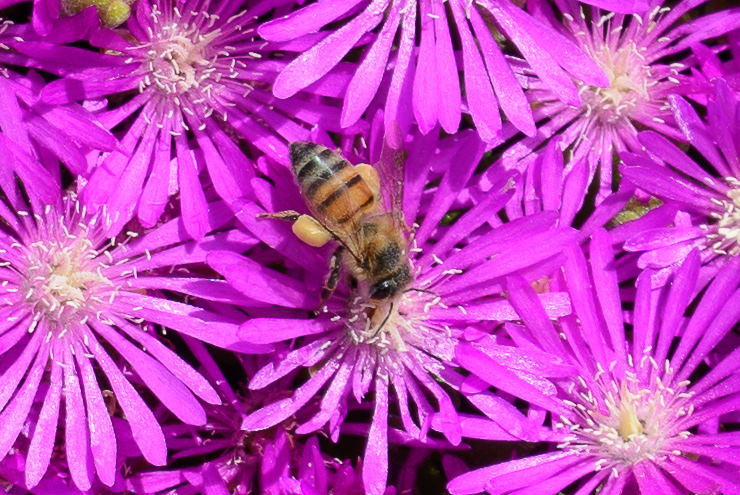 Now that's what I call sharp!
Bokeh
Just like many other ultra wide-angle lenses, this lens is not really designed to yield beautiful bokeh, due to its small maximum aperture and short focal range, which results in large depth of field. I tried to take some shots at 35mm @ f/4.5 (maximum aperture) to show bokeh, so here is a sample image: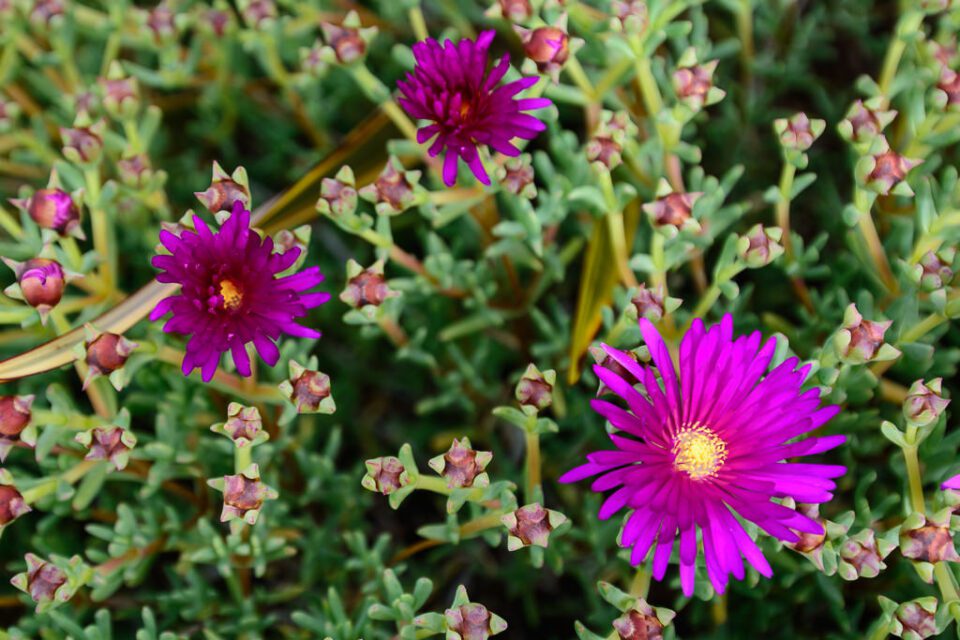 Not bad, but you would get much better bokeh with a fast aperture prime like the Sigma 35mm f/1.4. At f/4.5, bokeh options at the longest focal length are still quite limited. You would have to get your subject extremely close to be able to get some subject isolation.
Vignetting
There is a heavy amount of vignetting present when shooting wide open at 18mm @ f/3.5, as seen below. Stopping down reduces vignetting quite a bit, but still is pretty moderate at this focal length. Zooming in to 24mm reduces vignetting drastically and stopping down to f/5.6 makes it barely visible. Vignetting is at its lowest level at 35mm. Take a look at the following chart, measured by Imatest: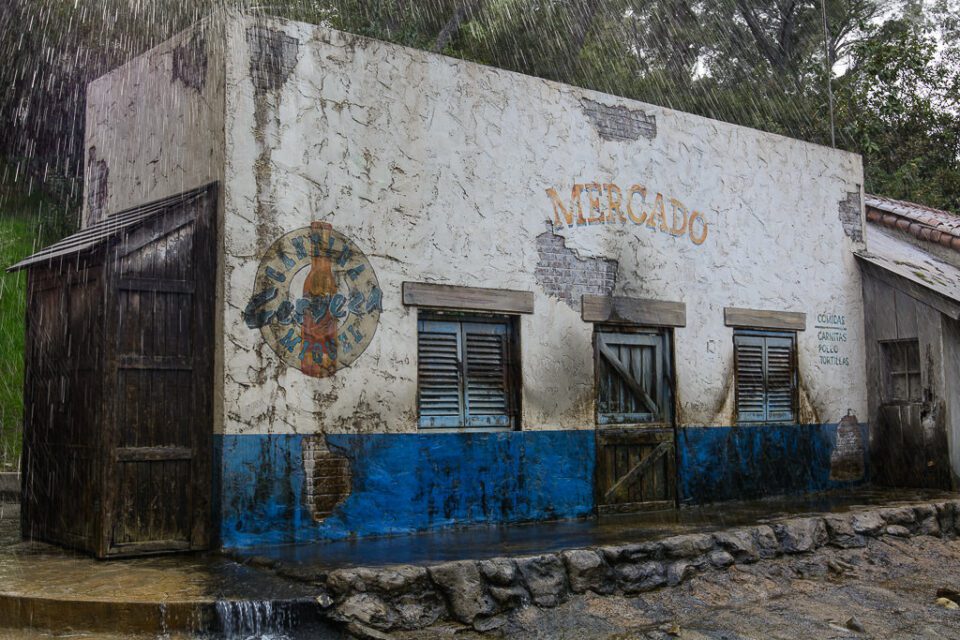 And here is the illustration of the worst case scenario (18mm, f/3.5):
If you are planning to use a standard polarizing filter on this lens, it will vignette quite heavily in the corners at 18mm (very dark corners that will have to be cropped). I would recommend to use a slim polarizing filter instead to reduce the amount of vignetting.
Ghosting and Flare
The amount of ghosting and flare you get from this lens depends on the position of the sun/bright spot and the focal length. At 18mm, the lens shows the least amount of ghosting and flares, as illustrated in the below sample image: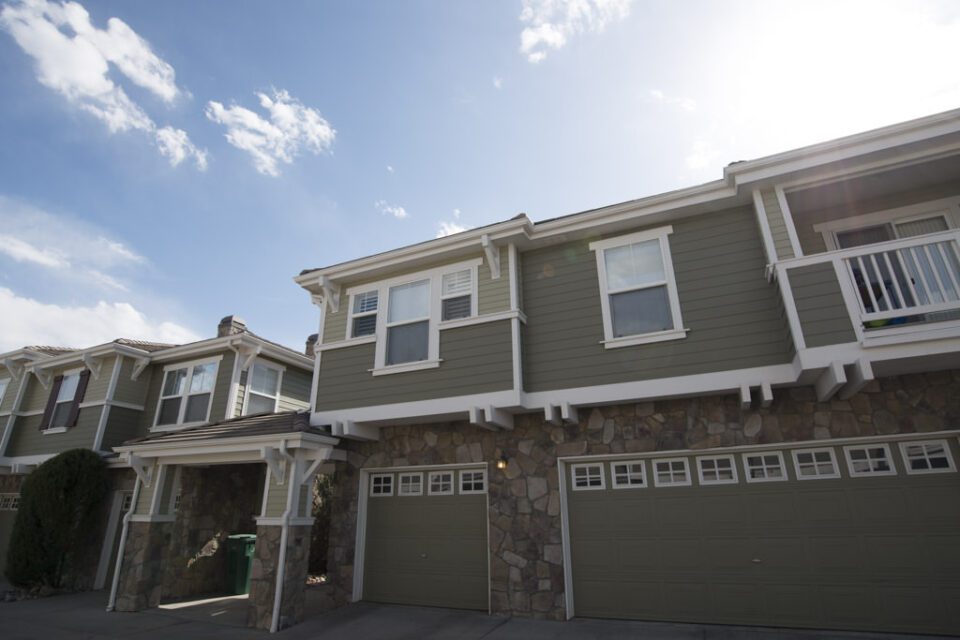 Flare is practically non-existent, which is good news. There are some visible ghosts and brighter spots here and there, but nothing that would hurt the image.
The lens is definitely a good candidate to shoot against the sun. Here is an image of a sunset, with the sun in the right top corner: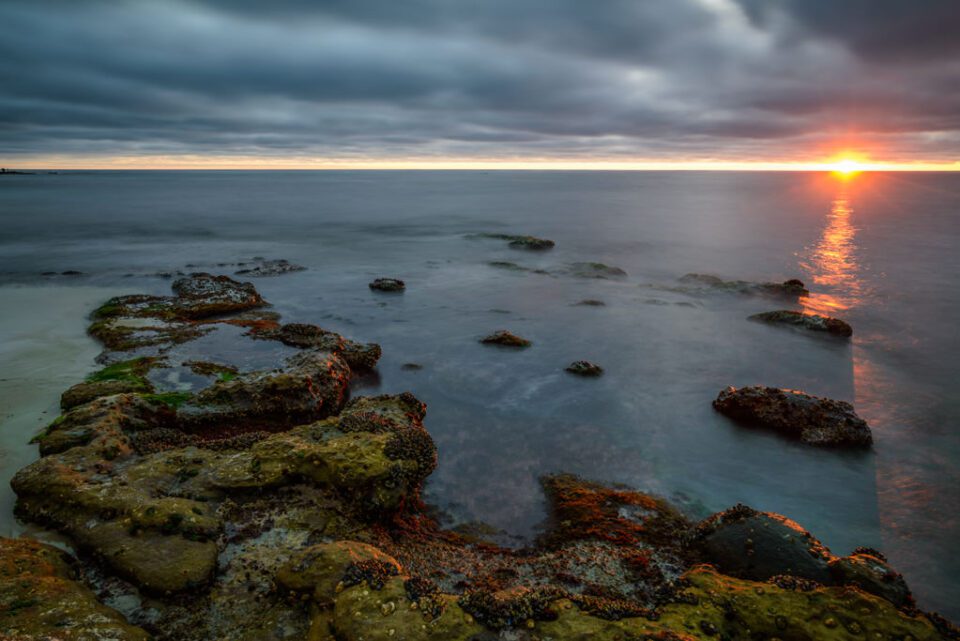 You can see a little bit of a streak of red in the middle of the frame, but other than that, it is a pretty clean shot.
Distortion
Just like the 16-35mm f/4G VR, the Nikon 18-35mm f/3.5-4.5G exhibits very strong barrel distortion, especially at the widest focal length. At 18mm, distortion is very noticeable and you will need to correct it in post-production to avoid curvy lines. Distortion is reduced as you zoom in, with 24mm still showing a modest amount of barrel distortion and at 35mm, distortion is minimal:
Unfortunately, as of 07/27/2013, neither Lightroom 4.4 nor Lightroom 5 have built-in support for automatic lens corrections, so you cannot correct these issues with a single click yet (will need to apply Manual corrections).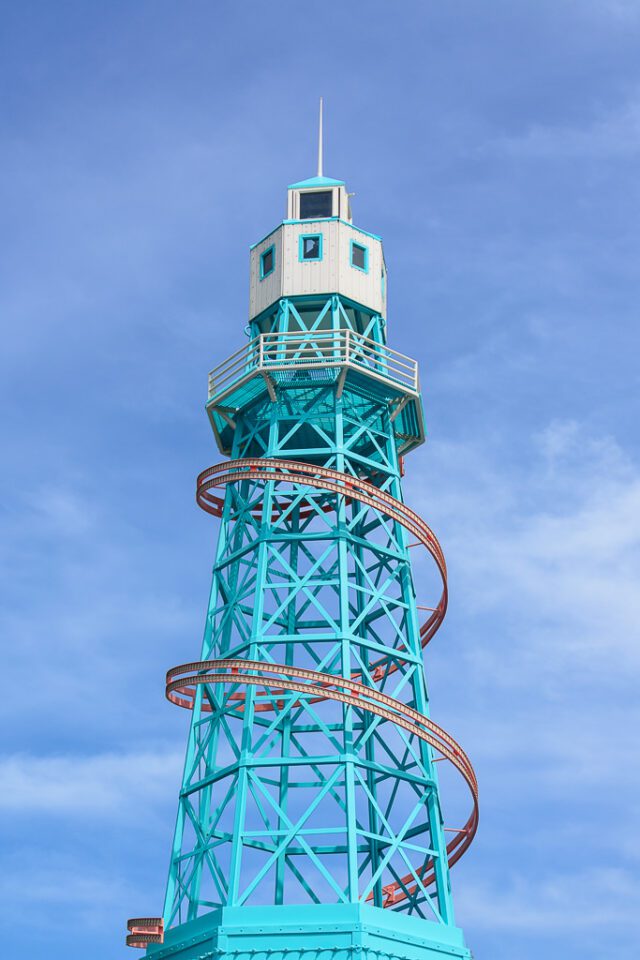 Chromatic Aberration
Lateral chromatic aberration levels are pretty moderate, averaging 1.5 pixels at 18mm. CA levels drop down to around 1 pixel mark at 24mm and even lower at 35mm: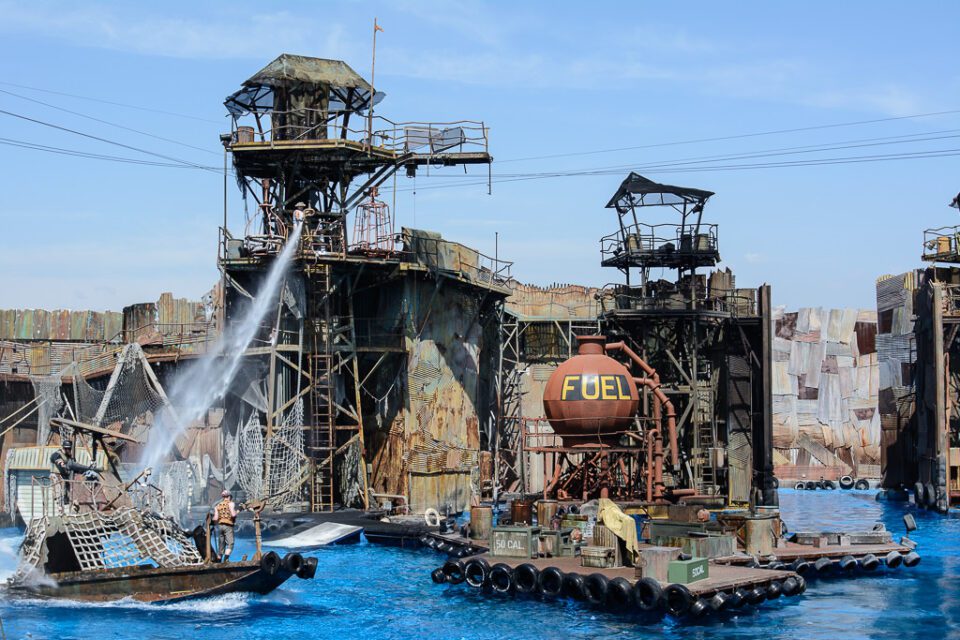 Lateral chromatic aberrations are generally not a problem and can be easily fixed in Lightroom and Photoshop. Longitudinal chromatic aberration is also under control, which is good news.
On the next page, let's take a look at how this lens compares to other options on the market, specifically the older version of this lens and the 16-35mm f/4.