This is an in-depth review of the Nikon 18-300mm f/3.5-5.6G DX ED VR lens that was released in June of 2012 along with the Nikon 24-85mm f/3.5-4.5G ED VR lens. Thanks to the popular demand of the 18-200mm and the full-frame Nikon 28-300mm VR lenses, Nikon decided to add another superzoom to the DX line.
While the 28-300mm works well on both full-frame and cropped sensor cameras, its 28mm focal length is too long for general use on cropped sensor cameras (with an equivalent focal length of 42mm). Therefore, a redesigned version of the lens with a wider field of view makes the 18-300mm VR a more attractive superzoom option for DX users.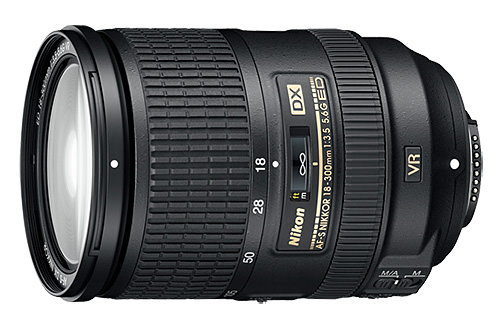 The Nikon 18-300mm DX is a variable aperture lens with a 16.7x zoom range for enthusiasts that need a single, "all-in-one" lens for everyday and travel photography. The variable aperture of f/3.5-5.6 (which changes from f/3.5 on the widest end at 18mm to f/5.6 when zoomed in), along with the lack of the gold ring on the front of the lens indicate that the lens is not on the same level as professional-grade constant aperture lenses in terms of optics, which is quite understandable, considering what it can offer in terms of zoom range.
Despite being a consumer-grade lens, the Nikon 18-300mm is beefed up with plenty of optical technologies from Nikon. The lens sports the second generation VR II (vibration reduction) technology, offering camera shake compensation equivalent to a shutter speed increase of approximately four stops, allowing to shoot at slower shutter speeds without introducing camera shake.
In addition, the two "Normal" and "Active" VR modes let photographers choose how the Vibration Reduction system responds to various shooting situations. Equipped with an AF-S silent-wave focus motor, the Nikon 18-300mm lens focuses quietly and reasonably quickly in various lighting conditions. Similar to the 28-300mm lens, the Nikon 18-300mm also has a 77mm filter thread, which is a standard filter size on pro-level lenses, making it easy for photographers to use specialized filters (polarizing, neutral density, etc) on the lens without having to mess with adapter rings. To prevent issues with lens creep, Nikon provided a zoom lock on the lens exterior, similar to the ones on both 18-200mm and 28-300mm lenses.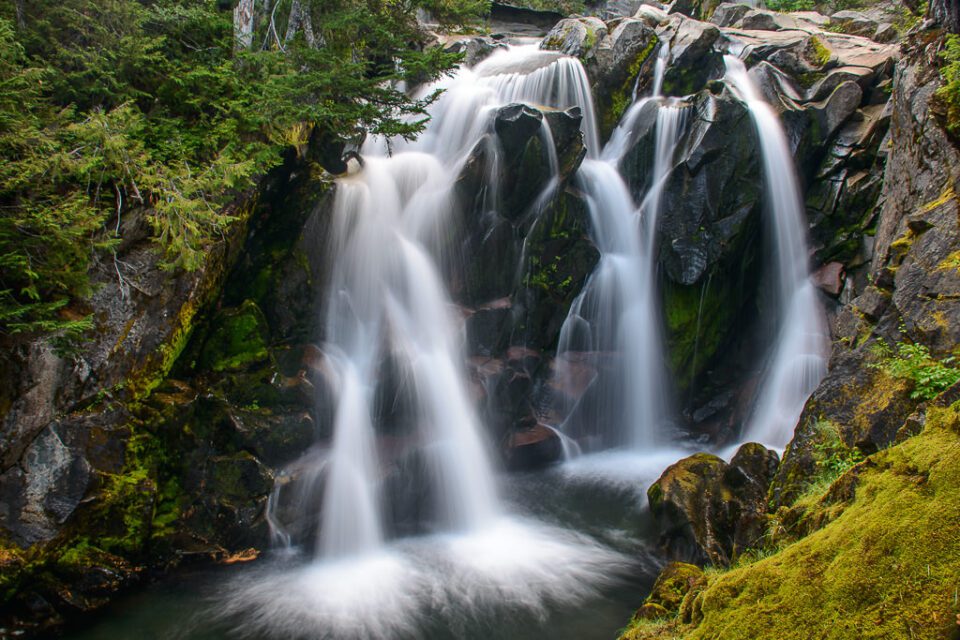 Having a similar optical design as the 28-300mm and the 18-200mm lenses, the Nikon 18-300mm has retained a similar physical appearance as well. The same barrel layout with the zoom ring in front of the lens, same focus mode switches, lens markings, etc. The biggest difference is the weight and bulk: the lens is the biggest and the heaviest of the three. In this review, I will take a closer look at the lens, analyze its optical performance characteristics and provide comparisons to the other two Nikon superzoom siblings.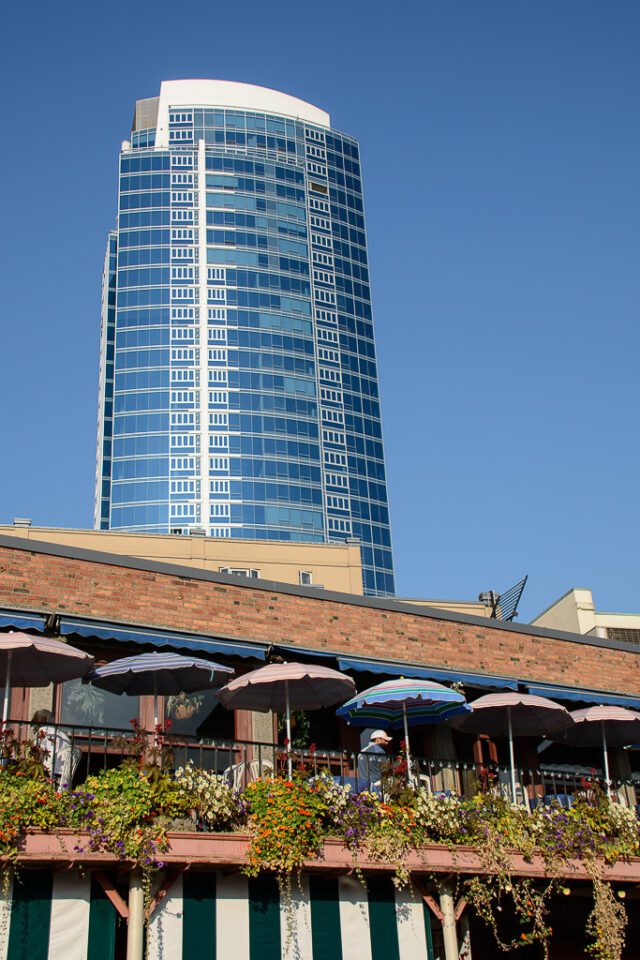 Nikon 18-300mm f/3.5-5.6G DX ED VR Specifications
Mount Type: Nikon F-Bayonet
Focal Length Range: 18-300mm
Zoom Ratio: 16.7x
Maximum Aperture: f/3.5
Minimum Aperture: f/22
Format: DX
Maximum Angle of View (DX-format): 76°
Minimum Angle of View (DX-format): 5°20′
Maximum Reproduction Ratio: 0.32x
Lens Elements: 19
Lens Groups: 14
Optical Conversion Factor: 1.5x
Compatible Format(s): DX
VR (Vibration Reduction)/Image Stabilization: Yes
Diaphragm Blades: 9
Distance Information: Yes
ED Glass Elements: 3
Aspherical Elements: 3
Super Integrated Coating: Yes
Autofocus: Yes
AF-S (Silent Wave Motor): Yes
Internal Focusing: Yes
Minimum Focus Distance: 1.48 ft. (0.45m) only at 300mm zoom setting
Focus Mode: AF, Manual
G-type: Yes
Filter Size: 77mm
Accepts Filter Type: Screw-on
Dimensions (Approx.): 3.3×4.7 in. (Diameter x Length) 83x120mm (Diameter x Length)
Weight (Approx.): 29.3 oz. (830g)
Supplied Accessories: HB-58 Bayonet Lens Hood, LC-77 Snap-on Front Lens Cap, LF-4 Rear Lens Cap, CL-1120 Soft Case
Detailed specifications for the lens, along with MTF charts and other useful data can be found in our lens database.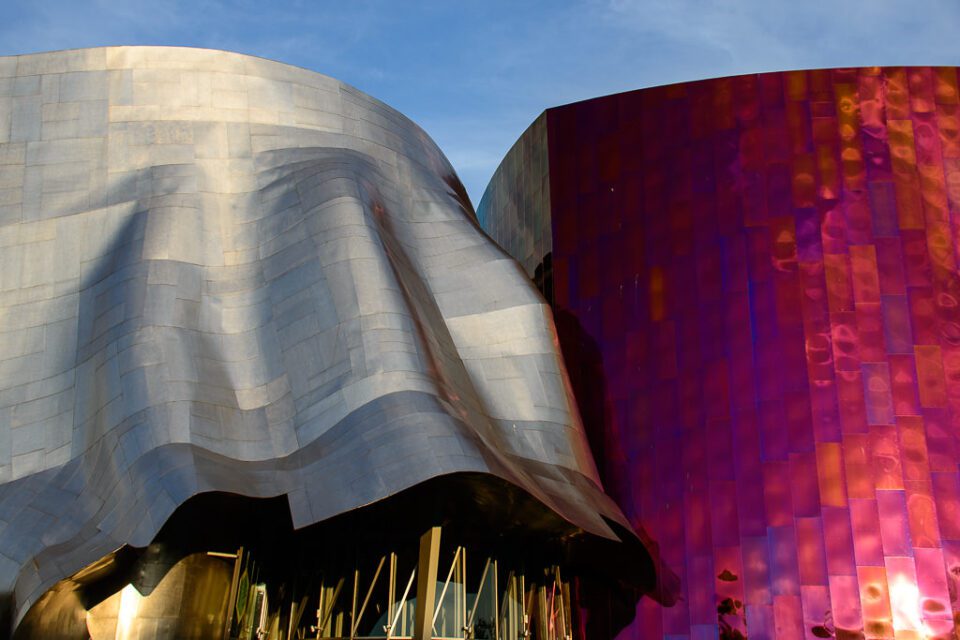 Lens Construction and Handling
As I have already pointed out in the introduction of this review, the Nikon 18-300mm is bigger and heavier than both the 18-200mm and the 28-300mm lenses. And for this reason alone, it was one of the first things that I really disliked about it. Yes, the 18-300mm does give more range than any other Nikkor lens, but it is a DX lens and it feels completely out of balance on most DX cameras. When fully extended, it gets so long that from the side it almost looks like you are using the 70-200mm f/2.8. The Nikon 18-200mm now looks small in comparison and it is not a small lens to start with. Weighing 830 grams, it is a whopping 270 grams heavier than the 18-200mm – almost as heavy as the Nikon 24-70mm f/2.8G! I don't know what Nikon was thinking when they designed the lens – what kind of a DX shooter would want this monstrosity? I can understand if one desires a heavy and expensive lens for performance reasons, but the 18-300mm is not a very sharp lens. So keeping its performance characteristics in mind, it is too bulky and heavy in my opinion. Some people prefer DX cameras for weight reasons, so I guess the 18-300mm would be completely out of question for those folks.
Here is how the lens compares to the 18-200mm and 28-300mm size-wise (From left to right: Nikon 18-200mm, Nikon 18-300mm, Nikon 28-300mm):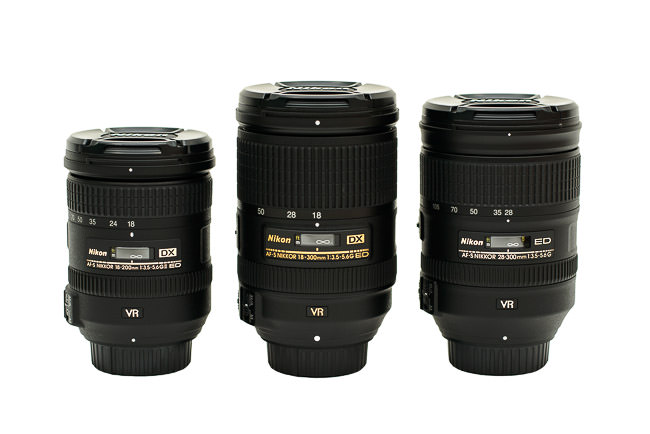 And here they all are again, this time fully extended (From left to right: Nikon 18-200mm, Nikon 18-300mm, Nikon 28-300mm):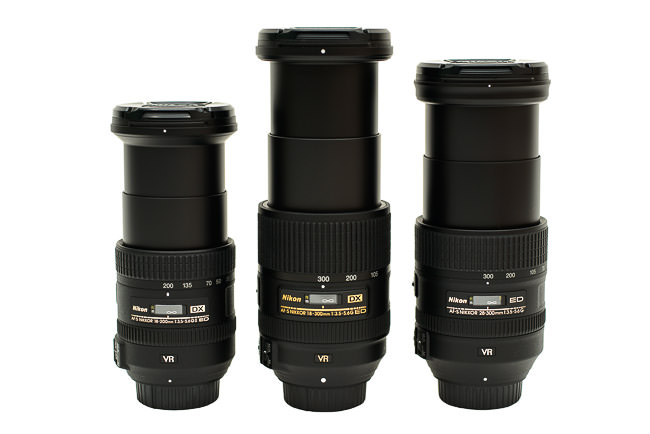 On a positive note, the lens is built well and feels solid in hands – certainly better than the Tamron and Sigma equivalents. It has a plastic barrel with plastic focus and zoom rings (the zoom ring is covered with rubber). Most of the recently-announced lenses by Nikon have a plastic exterior, which does not necessarily mean that the lenses are not solid. The interior of the Nikon 18-300mm contains plenty of metal to hold optical elements, although judging from the weight, it feels like the lens has nothing but glass. The lens mount is also made of solid metal, not plastic as in some cheap kit lenses like 18-55mm DX.
The Nikon 18-300mm DX should be able to withstand cold and hot temperatures, but I would not leave it under rain, extreme moisture and dusty environments. The lens is most vulnerable when zoomed in – the barrel extends out quite a bit and any dust that settles on the lens barrel can be quickly sucked into the lens, resulting in dust inside the lens and potentially on the camera sensor. While dust specs generally do not affect the sharpness of a lens, too much dust decreases lens contrast, resulting in images that look a little cloudier than normal. Note that most zoom lenses are prone to the same issue as above, including some of the professional lenses.
The zoom ring is easy to rotate from 18 to 300mm and vice versa, although it felt a little stiff at first when I started using it. Zooming in/out got a little smoother overtime, but not too much to cause the lens to creep. It takes more than a half turn to go from 18 to 300mm, which means you can zoom to a subject very quickly.
Another important thing to note is that the front part of the lens does not seem to wobble when the lens is fully extended (the 18-200mm is notorious for that). The plastic focus ring is located on the back of the lens, which I find backwards. I am used to the zoom ring being close to the camera and the focus ring to be in the front. But if you have shot with the 18-200mm or other DX lenses like Nikon 18-105mm or Nikon 18-135mm, you should have no problems with this.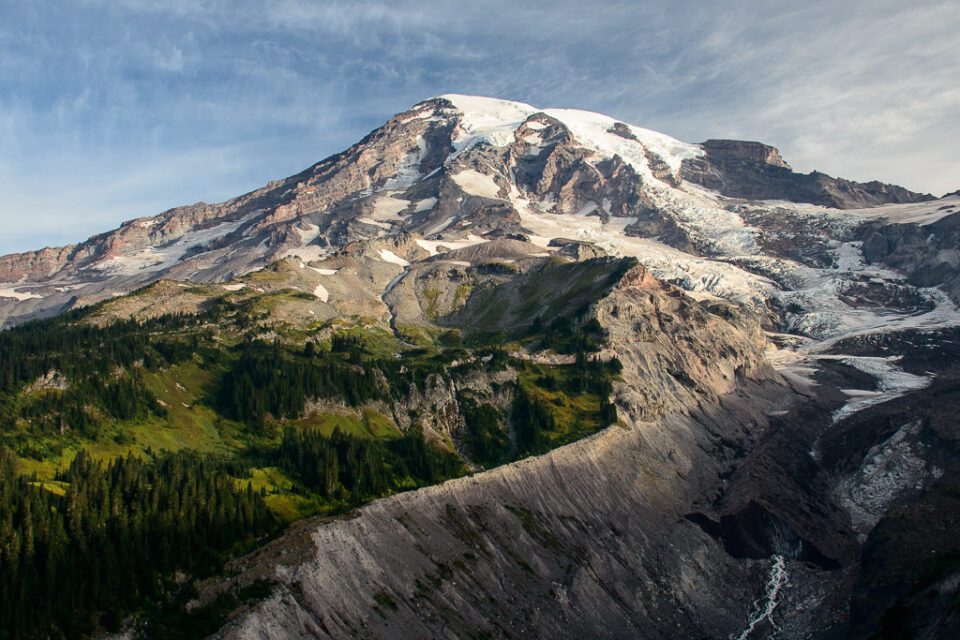 Autofocus Speed and Accuracy
The autofocus motor of the Nikon 18-300mm f/3.5-5.6G VR is quiet and accurate at short focal lengths, even in low-light conditions, thanks to the AF-S Silent Wave Motor. Autofocus speed is relatively quick, but certainly not as fast as in pro-level lenses. As you zoom in, however, autofocus accuracy is inconsistent and can be all over the place – with plenty of hits and misses. Anything above 105mm tends to miss focus and it gets worse at 200mm and 300mm. With such a complex lens design, I can see why it is so weak on the telephoto side.
Because the optical performance of the lens is rather weak at the telephoto end, and since there is a significant amount of light loss at f/5.6, the phase-detect sensor often gets confused and gives false positives. Well, that's what you get with a superzoom. Focus tracking is OK in continuous mode, again only at short focal lengths. When the lens cannot autofocus and starts to hunt, the autofocus performance gets to a crawling speed. I was able to get a couple of sharp shots at 300mm, but it was not easy. I had to constantly refocus and take pictures and eventually got a couple of keepers. Here is an image sample of a Black Bear photographed at 300mm: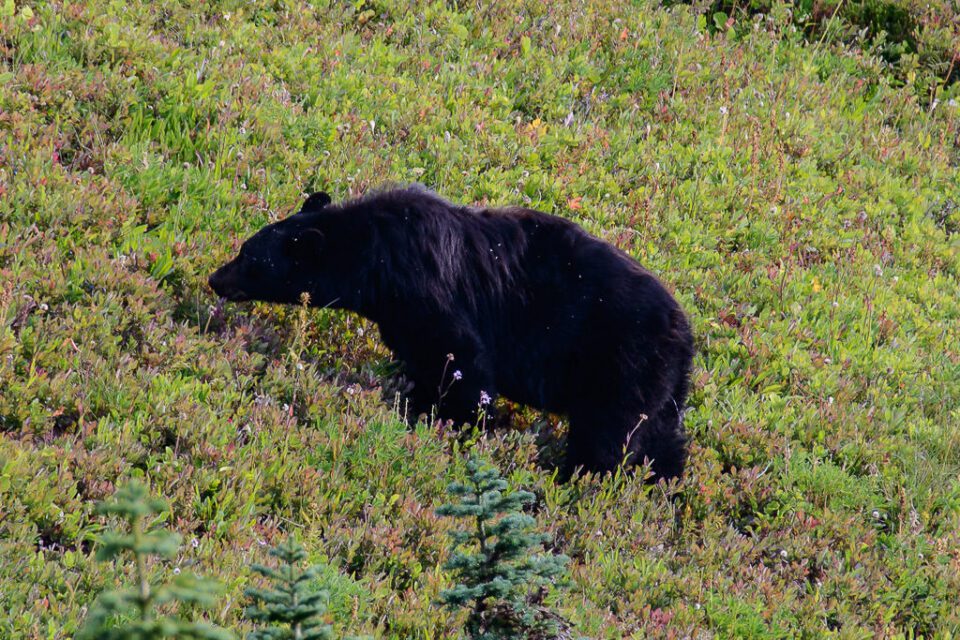 It does not look bad when the image is down-sampled. But at 100% view, it is not as impressive. If you are after wildlife, this lens is clearly not a good candidate – you would be much better off with the 70-300mm lens.