Recently I've been experiencing one of those existential photo crises. Low motivation, cliché results, slumping Instagram likes. When I get bummed about my photography I do what any self-respecting unprofessional photographer would do – put on some soft jazz, pour myself a fine single malt, then pull out my favorite Zeiss lens chart results and pleasure myself. But even that didn't make me feel better. What's a listless soul-wrenched photographer to do? Ha, I know what will do the trick – no better way to demonstrate my photographic élan and self-assurance than to dis on a kit lens.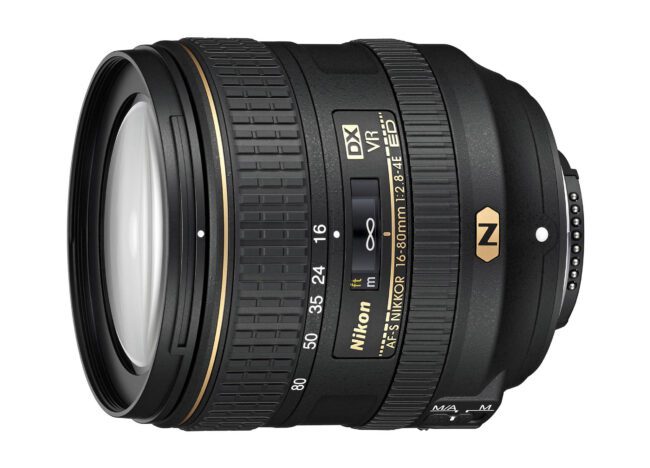 Kit lenses are generally known for their convenience, light weight, and optical inferiority. Because one lens replaces many, it's a recipe to turn one into a slothful photographer. Not the kind of lens we like to talk about here at Photography Life, but as a matter of due diligence someone has to review them so I'm taking one for the team ;) Recently (well not that recently), Nikon released the Nikon AF-S DX Nikkor 16-80mm f/2.8-4E ED VR.
This is the DX equivalent of Nikon's popular full-frame 24-120mm f/4. Both sport an equivalent 5x zoom range – very convenient for all-around photography. The 16-80mm has been bundled with the D500 as a kit, albeit a high-end DX kit. By itself, the 16-80mm boasts an MSRP of $1069.95. Ouch, for less than the 16-80mm alone you can currently pick up a D7100 with the 18-55mm kit lens plus the 55-300mm lens. The good news is that Nikon currently is giving $500 off the D500 + 16-80mm kit (regularly $3069.95, now $2569.95). I was in the market for a D500 so I took the bait. If I didn't like the lens, I'd just use it to pound out schnitzels.
From 16mm: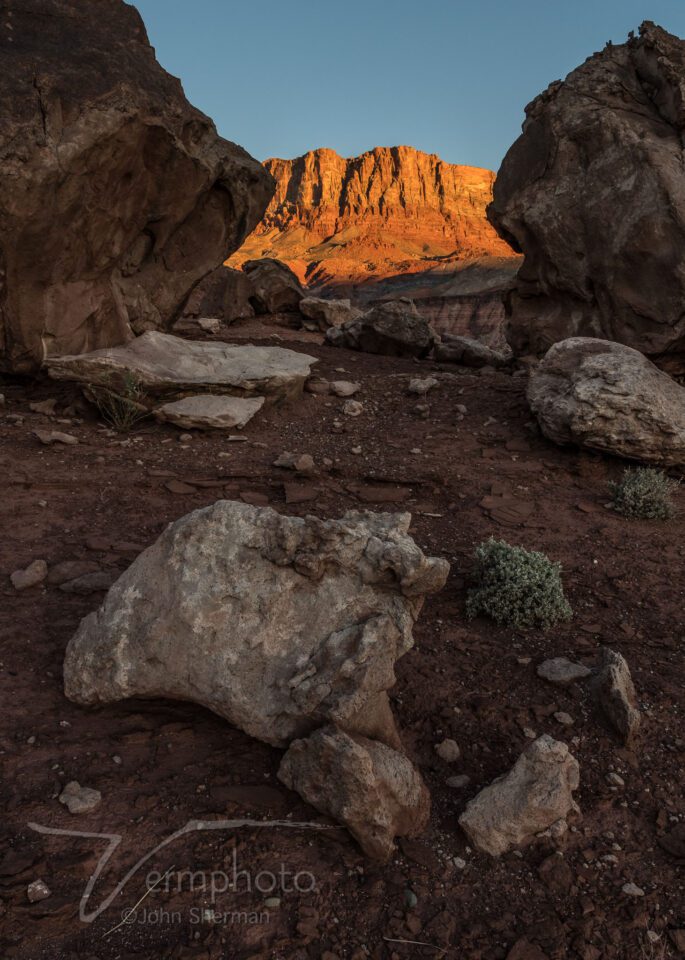 To 80mm: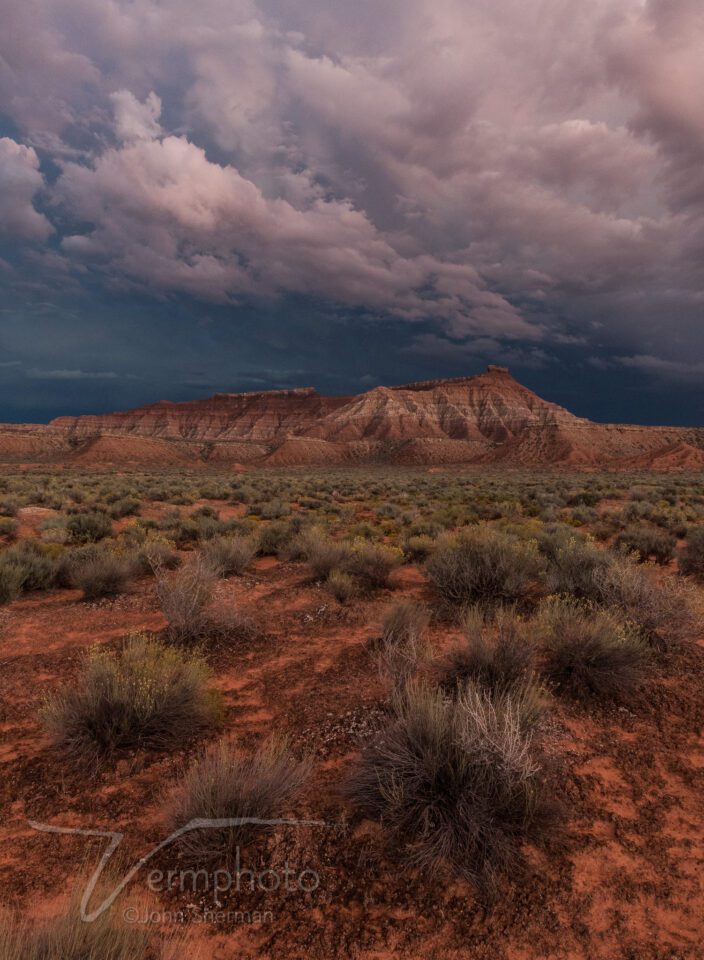 Nikon 16-80mm f/2.8-4E VR Features
The 16-80mm sports the coveted "gold ring" at the end of the lens barrel. Unlike the magic ring that turns hobbits invisible, the Gold Ring brings attention to you and your camera, announcing you are pro material because you only shoot the best. Besides the hefty MSRP, what gives the 16-80mm this distinction? It pretty much has most of Nikon's top-end technologies – fluorine coating on the front and rear elements (makes it easier to clean with a dry lens cloth), Nano-coating to control flare, an electromagnetic diaphragm for consistent results and stepless adjustment (good for video), 4-stop Vibration Reduction, extra-low dispersion glass, aspheric elements, silent wave focus motor, and Beyonce's unlisted phone number (just checking to see if you're still with me). But do these add up to good pictures?
Because I like to photograph nature, I'm a much bigger believer in actual field test results than in how well a lens shoots a flat target at a fixed distance in a lab somewhere. What you're going to see in this review are shots from the field at a variety of focal lengths, apertures, and distances. If you want MTF diagrams go here.
Below are the lens specifications.
Nikon AF-S DX NIKKOR 16-80mm f/2.8-4E ED VR Specifications
Focal Length: 16-80mm
Mount Type: Nikon F
Format: APS-C / DX
Compatible Format(s): APS-C / DX
Compatible with Teleconverters: No
Zoom Ratio: 5x
Maximum Reproduction Ratio: 0.22x
Vibration Reduction (Image Stabilization): Yes
Maximum Aperture: f/2.8-4
Minimum Aperture: f/22-32
Maximum Angle of View (APS-C or smaller format): 83°
Minimum Angle of View (APS-C or smaller format): 20°
Lens Elements: 17
Lens Groups: 13
Diaphragm Blades: 7
Extra-Low Dispersion Glass Elements: 4
Aspherical Elements: 3
Nano Crystal Coat: Yes
Super Integrated Coat (SIC): Yes
Fluorine Coating: Yes
Silent Wave Motor (SWM): Yes
Internal Focusing: Yes
Minimum Focus Distance: 1.15 ft. (0.35m)
Electronic Diaphragm: Yes
Filter Size: 72mm
Dimensions: 3.1 in. (80 mm) x 3.3 in. (85.5 mm)
Weight: 16.1 oz. (480 g)
Lens Construction
Here is the lens construction: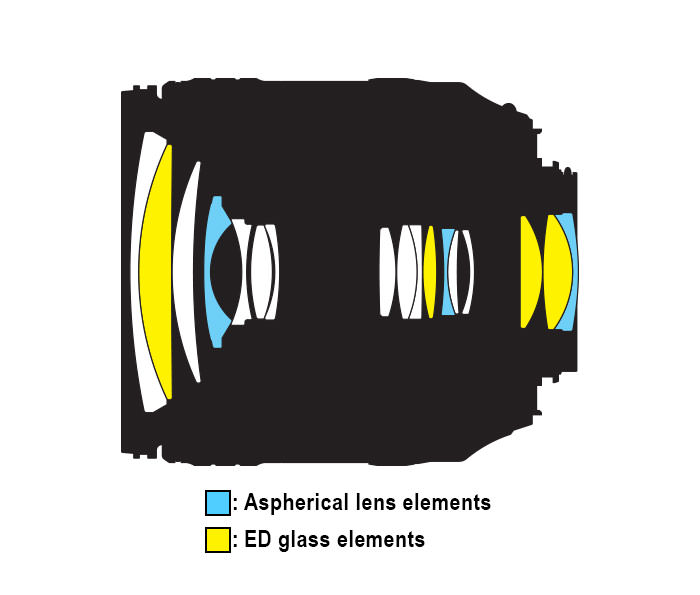 Build Quality
The lens body is plastic. This in some minds make a lens feel cheap, but in my mind it makes it feel light and I've never had a problem with any of Nikon's plastic lens bodies. I don't reminisce about the days of all-metal bodied lenses except when I feel my hernia scar. The 16-80mm at 16.1 oz. (480 g) is almost nine ounces lighter than the Nikkor 24-120mm f/4 – hallelujah.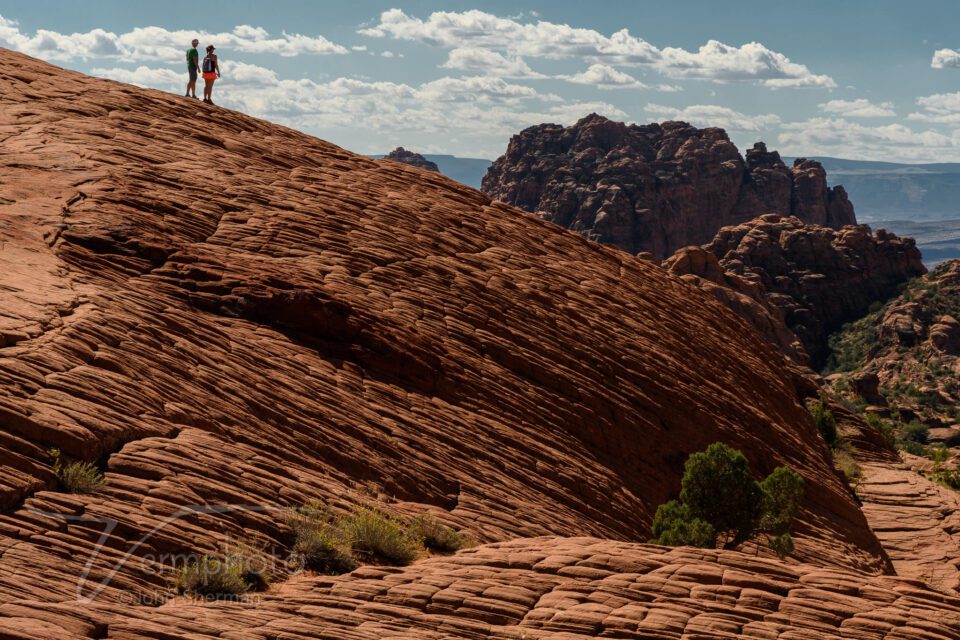 Out on a hike you'll appreciate the light weight. There are three switches – M/A-M auto-manual focus switch, on-off VR switch, and normal-active VR switch. All three have nice positive secure action. The lens hood is a squared petal style. Along with the Nano-coating it controls flare quite well. The lens hood has a lock button – seems like an improvement on the old twist on/click hoods that would eventually wear out the click stop.
The lens mount is metal (not plastic like some cheap kit lens – remember the 18-105mm?). There's a rubber seal around the lens mount to keep dust out of the camera body.
Filter size is 72mm, so not compatible with the 77mm filters that most of my other Nikkors use. Still, I'd rather buy a couple of extra filters than lug a heavier lens around. I didn't check to see if a step-up ring would fit inside the lens hood. It's manufactured in Thailand. Cool – Nikon makes some really good lenses there.
Handling
The 16-80mm balances well on a D500 or D7200 (the two bodies I had available). On the D7200 if you have sausage fingers it's a bit of a pinch between the lens and the camera grip (and likely as well with the D3400 or D5500 as they are even narrower bodies). No such issue with the pro-size D500. The zoom ring works fairly smooth and requires a fifth of a turn to encompass the whole range so in one twist I can get from 16-80mm no problem. There's a slight bit of resistance zooming out past 28mm.
The 16-80mm suffers from zoom creep, but only from 28-80mm in my experience. Point the lens down to chimp at your last shot and if you were shooting at 28mm or longer and shake the camera a bit it will extend to 80mm potentially forcing you to recompose. From 16-28mm it doesn't tend to creep.
The manual focus ring is narrow, can be hard to locate and is not as aggressively knurled as the zoom ring. It also has a slightly grinding feel to it. Perhaps this grinding is a sample issue, but I've heard another reviewer also mention this. It takes a third of a turn from infinity to minimal focus distance (I had to re-grip once between twists for the full range).
Autofocus Performance
The autofocus is accurate, but like it's big brother the 24-120mm, not in a hurry (the 24-120 actually seems just a hair slower). Not that either is painfully slow, but they can't keep up with quick or erratically moving subjects like Hank here.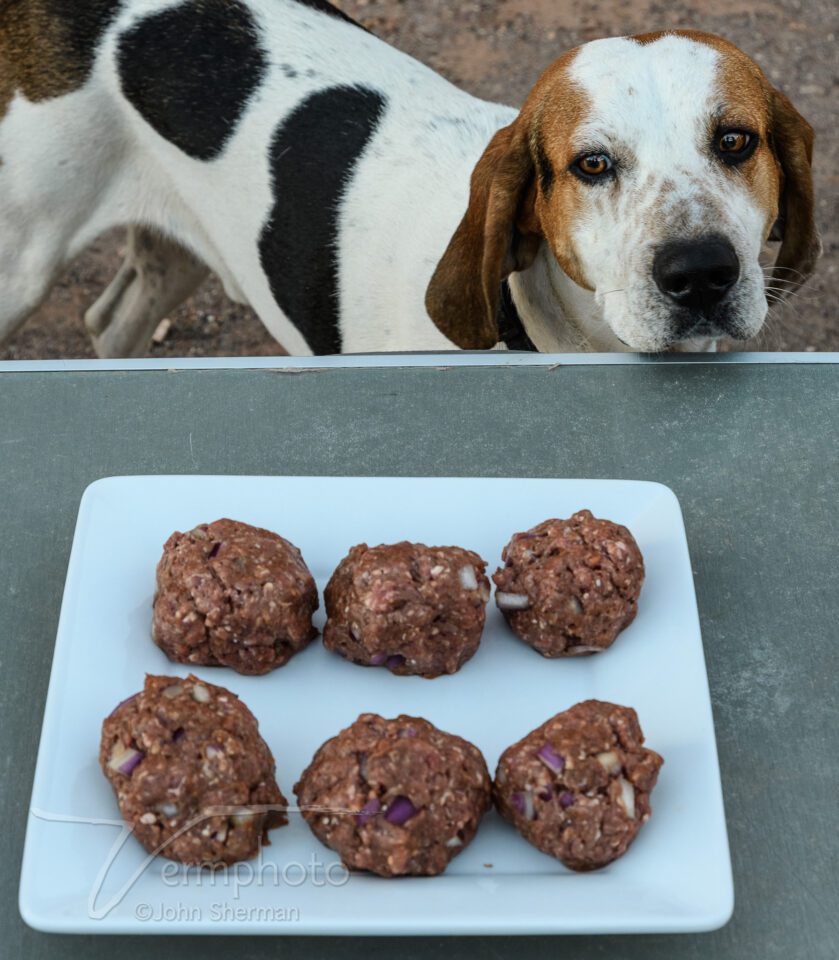 If Hank had not been mesmerized by the burger bounty before him I would never have got this shot. Instead, most of my shots of Hank were out-of-focus images on an express path to the deletion bin. The 16-80mm is not a good choice for quick or erratically moving subjects. In comparison, the Micro-Nikkor 105mm prime seems to focus nearly twice as fast.
The AF is also louder than on other Silent Wave Motor lenses I've owned. It has a slight grinding noise to it. Again this could be a sample issue and I'll update this if I get to shoot another copy.
Vibration Reduction (VR) / Image Stabilization Performance
All the shots in this review were done with the VR on and on Normal Mode. Everything was handheld except the star/light painting shots. I consider my hands to be a tad shaky, but even so realized three stops of improvement over the 1/focal length rule. Nikon claims four stops and for those with steady hands, I'm guessing this is accurate. I got one in three shots acceptable at 4 stops under 1/focal length. When shooting low shutter speeds I'll take multiple shots to up the odds of getting a crisp one.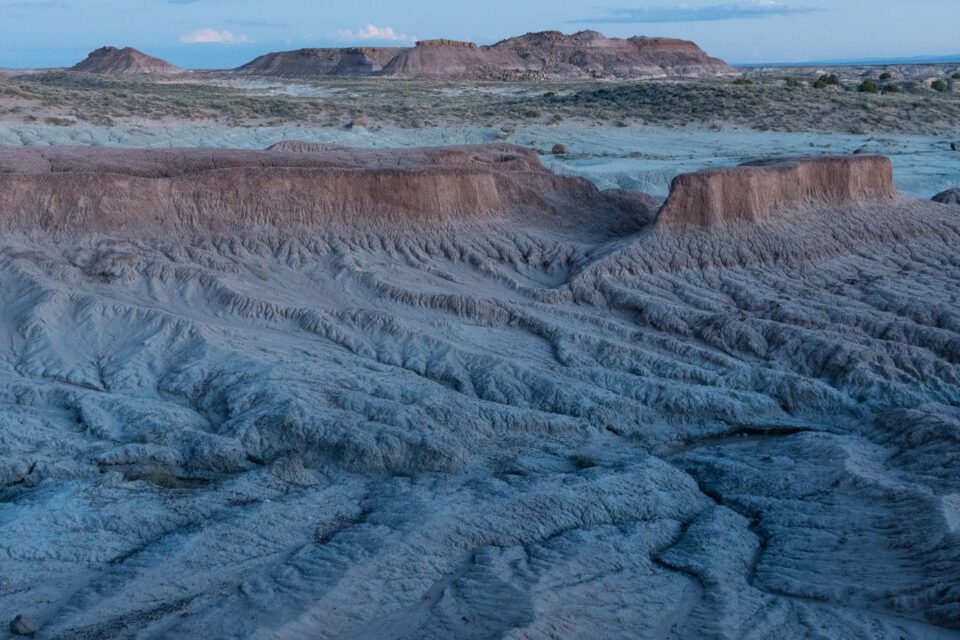 At 4 stops under this was the one I considered acceptable of 5 shots. The VR has a "tripod mode" which detects the different frequency of tripod vibration (versus other camera movements) and corrects for it. As I was not shooting from a moving platform I didn't use the Active Mode.