This is an in-depth review of the Nikon AF-S 16-35mm f/4G ED VR lens that was released in February of 2010. The Nikon 16-35mm VR lens is a pro-grade constant aperture lens for enthusiasts and professional photographers that need an ultra wide-angle zoom lens with the latest generation of vibration reduction (VR) technology for both FX and DX cameras (the equivalent of 24-52mm on DX).
Being the world's first ultra wide-angle zoom lens with vibration reduction, the lens is ultra-fast with AF-S silent-wave focus motor, has Nano crystal coating against flare and is sealed against tough weather conditions. Unlike the Nikon 14-24mm f/2.8G lens, the new 16-35mm f/4G VR has a 77mm filter thread, which is great news for landscape photographers.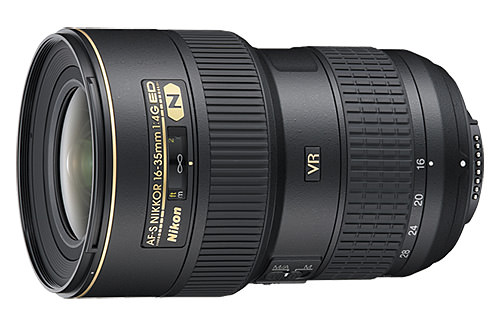 Compared to the older 17-35mm f/2.8D AF-S lens, the Nikon 16-35mm f/4G VR features newer optics that are optimized for Nikon digital cameras. Although it certainly does outperform its f/2.8 counterpart in a number of ways, it is a stop slower and hence is not meant to be a replacement of that lens. In this review, we will take a closer look at what the Nikon 16-35mm f/4G VR has got to offer, and provide comparisons to other Nikon lenses such as the Nikon 14-24mm f/2.8G and Nikon 24-70mm f/2.8G.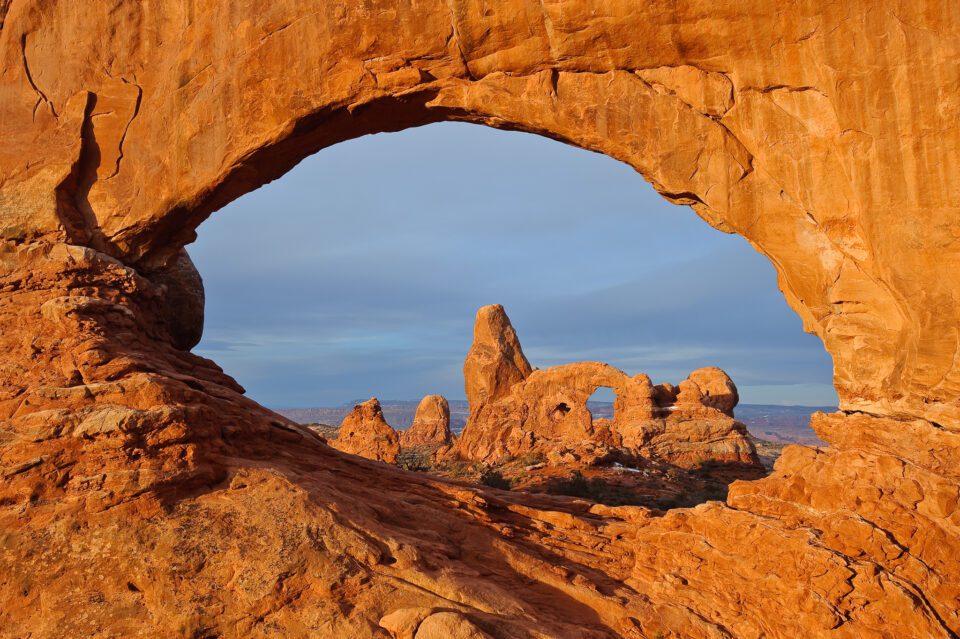 Nikon AF-S 16-35mm f/4G ED VR Specifications
Focal length: 16-35mm
Maximum aperture: f/4
Minimum aperture: f/22
Lens construction: 17 elements in 12 groups (with two ED glass and three aspherical lens elements, and Nano Crystal Coat)
Angle of view: 107° – 63° (83° – 44° with Nikon DX format)
Closest focusing distance: 0.29 m (1.0 ft.) at a focal length of 16mm or 35mm, 0.28 m (0.9 ft.) at a focal length between 20mm and 28mm
Maximum reproduction ratio: 0.25x
No. of diaphragm blades: 9 (rounded)
Filter/attachment size: 77mm
Diameter x length (extension from the camera's lens-mount flange): Approximately 82.5 x 125 mm
Weight: Approximately 680 g/24.0 oz.
Supplied accessories: 77mm Snap-on Front Lens Cap LC-77, Rear Lens Cap LF-1, Bayonet Hood HB-23, Flexible Lens Pouch CL-1120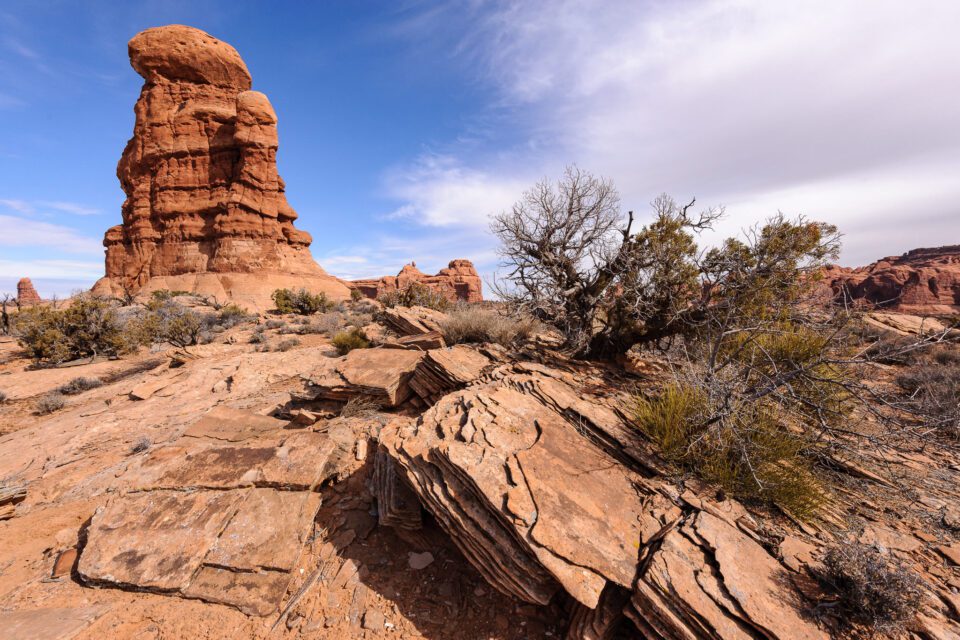 Detailed specifications for the lens, along with MTF charts and other useful data can be found on the Nikon AF-S NIKKOR 16-35mm f/4G ED VR page of our lens database.
Lens Handling
Just like all Nikon professional lenses, the new Nikon 16-35mm VR lens is built to last a lifetime. While some parts of the lens are made of plastic, it feels just like the expensive Nikon lenses made of solid metal. It is designed to withstand tough weather and is well-protected on the outside against dust and moisture. It has a total of 17 optical elements within the lens and weighs a total of 680 grams, making it very easy to carry and handle. Compared to the Nikon 17-35mm f/2.8D lens, it is a little longer in size (see the comparison below) and 65 grams lighter in weight. The lens feels very solid in hands and the zoom ring is easy to rotate from 16 to 35mm and vice versa (it goes from 16 to 35mm in a half turn). Just like on the Nikon 17-35mm, the focus ring is conveniently located on the front of the lens, making it easy to reach it with fingers for manual focus. Just like the 17-35mm, the lens does not extend in/out when zooming. The lens comes with the same "HB-23" lens hood as in 17-35mm.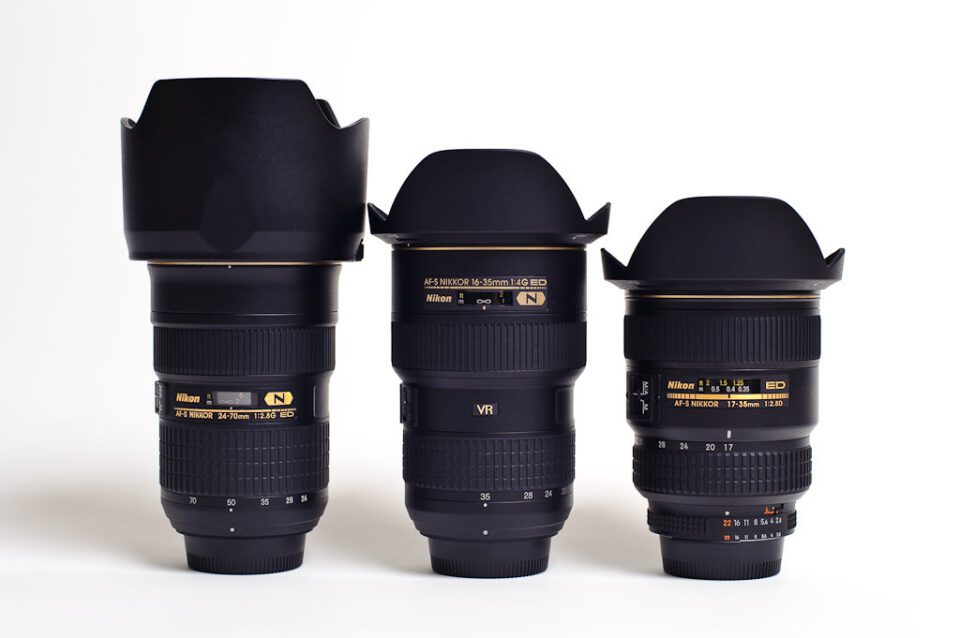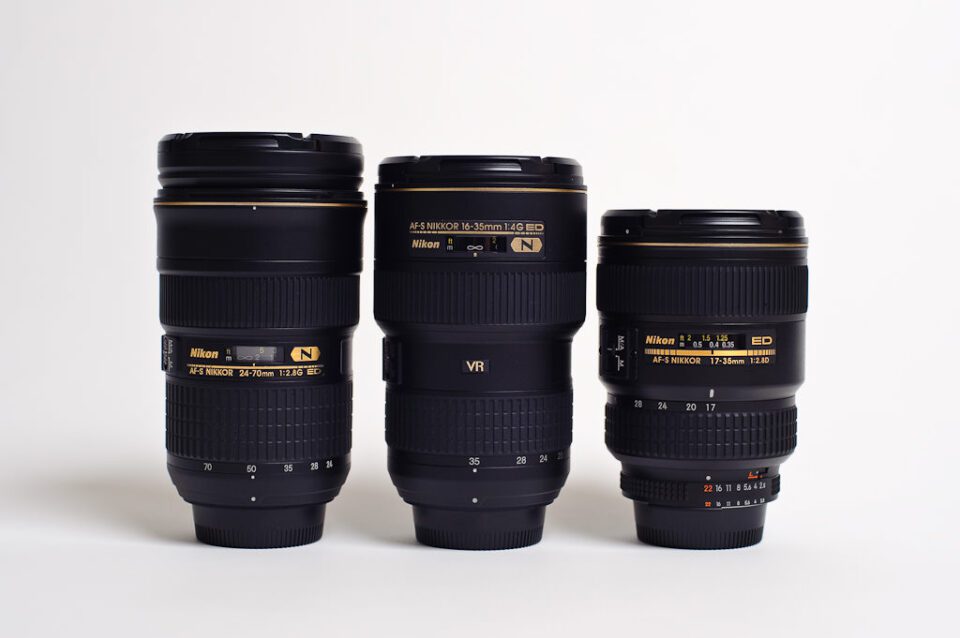 Autofocus Speed and Accuracy
I have tested this lens for a while and took it with me along with the 17-35mm on multiple trips, and I found the autofocus performance to be instant and accurate, even in low-light conditions. The lens autofocus system with SWM (Silent Wave Motor) is quiet and very close to the performance of the superb Nikon 24-70mm f/2.8G. A number of my tests were done in very dim environments and focus was acquired correctly almost 100% of the time. Here is a good example of how the lens focuses in an extremely dark environment: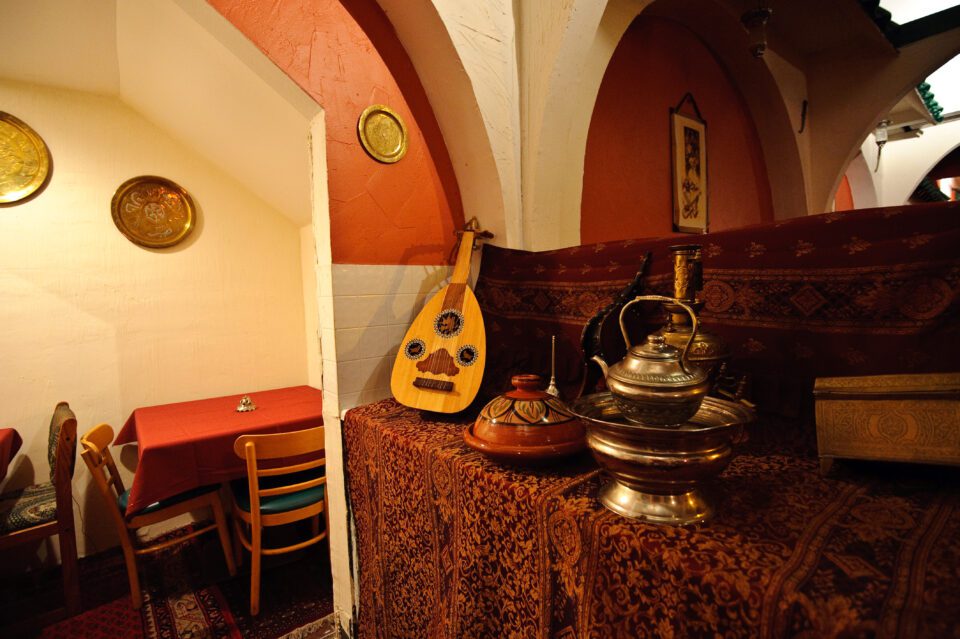 As can be seen from the picture, the lighting conditions were extremely poor – I had to shoot at 1/10th of a second at ISO 3200 to get the right exposure. The lens focused fast and dead-on, wide open at f/4.0.