Ever since Nikon announced the introduction of the Nikon 1 V3 back in March of 2014 the camera has been met with mixed reactions. Some of the design choices made with this camera left many photographers scratching their heads wondering what the engineers at Nikon were thinking when they put the concept for the Nikon 1 V3 together. Specifically many people questioned the use of a microSD memory card, making the EVF and grip detachable, introducing yet another new battery, and coupling the Nikon 1 V3 with a new 10-30 PD zoom that does not accept filters.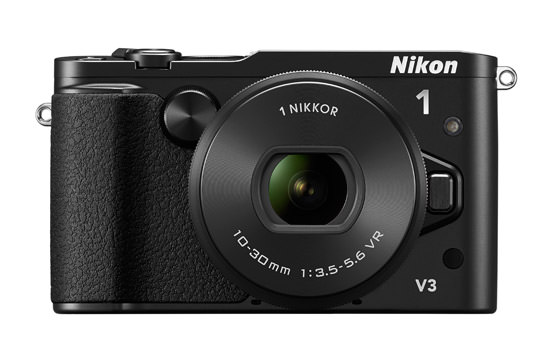 As a result, many people simply dismissed the Nikon 1 V3 out-of-hand and did not give it a serious look. That is unfortunate since the Nikon 1 V3 actually is a very good camera that brings a lot of new features and capabilities to the Nikon 1 system. It's too bad that the camera did it in a three-steps-forward two-steps-back kind of way. Had Nikon not made those rather quirky design choices I think the camera would have been met with a much stronger and more positive reaction from the marketplace.
Note: Nikon CX system has been discontinued.
Handling and Ergonomics
Let's have a look at the Nikon 1 V3 in terms of its physical layout and functionality. With the detachable EVF and grip installed the Nikon 1 V3 is physically larger than the V2: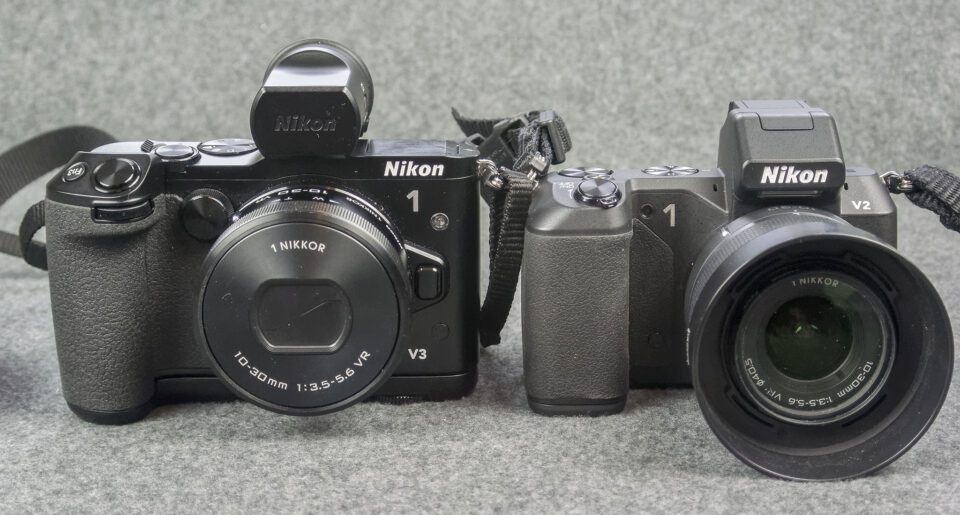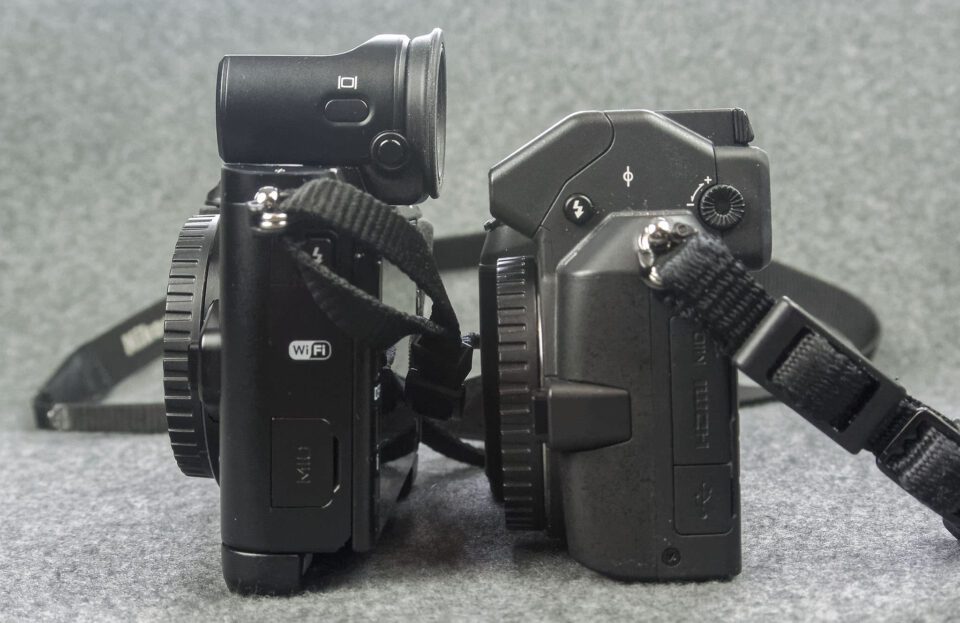 I originally thought that some of the design choices that Nikon made were due to trying to achieve higher production efficiency with the Nikon 1 J4 by making the body panels the same size. I since checked the physical dimensions of the two cameras and they are indeed different so there is no apparent reason to me why the grip and EVF on the Nikon 1 V3 needed to be detachable.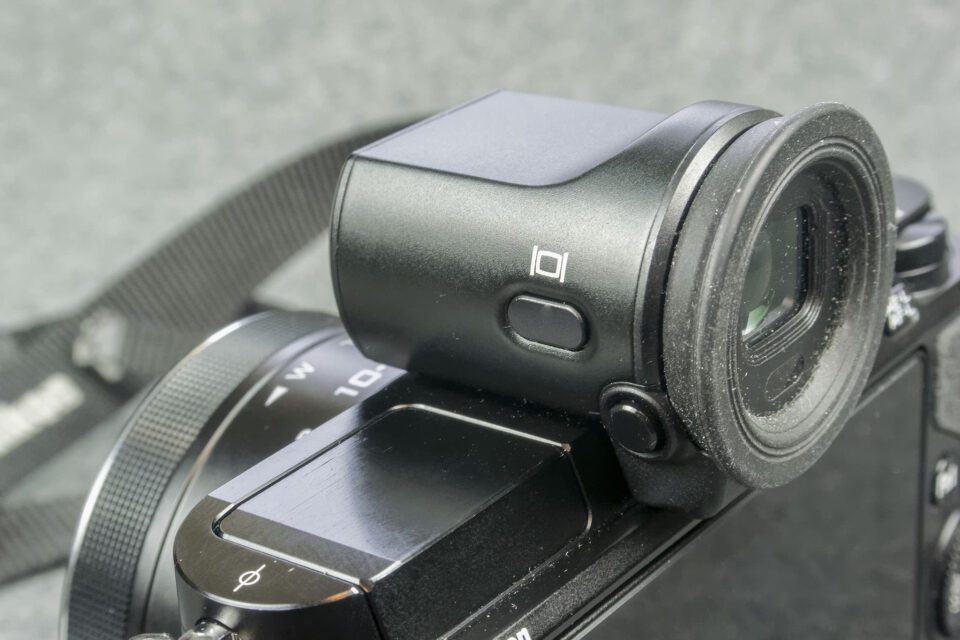 From a handling standpoint the Nikon 1 V3, with the grip and EVF installed, delivers the most DSLR-like shooting experience of any previous Nikon 1 camera. With the grip attached users have 4 camera control buttons and 5 camera control wheels. All are positioned on the right-hand side of the body.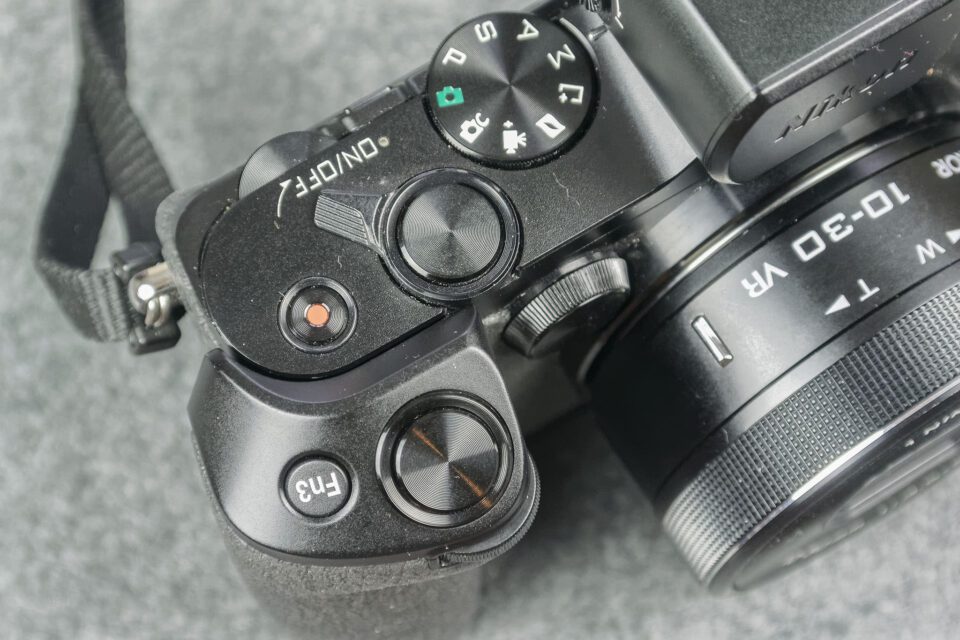 The main F function button displays all major camera settings including shooting mode, shutter speed, aperture, ISO, white balance, picture control, metering mode and auto-focus mode. This is similar to the F function button on the Nikon 1 V2, but the V3 has a larger, easier to read display and shows 8 camera settings rather than just 6 on the V2.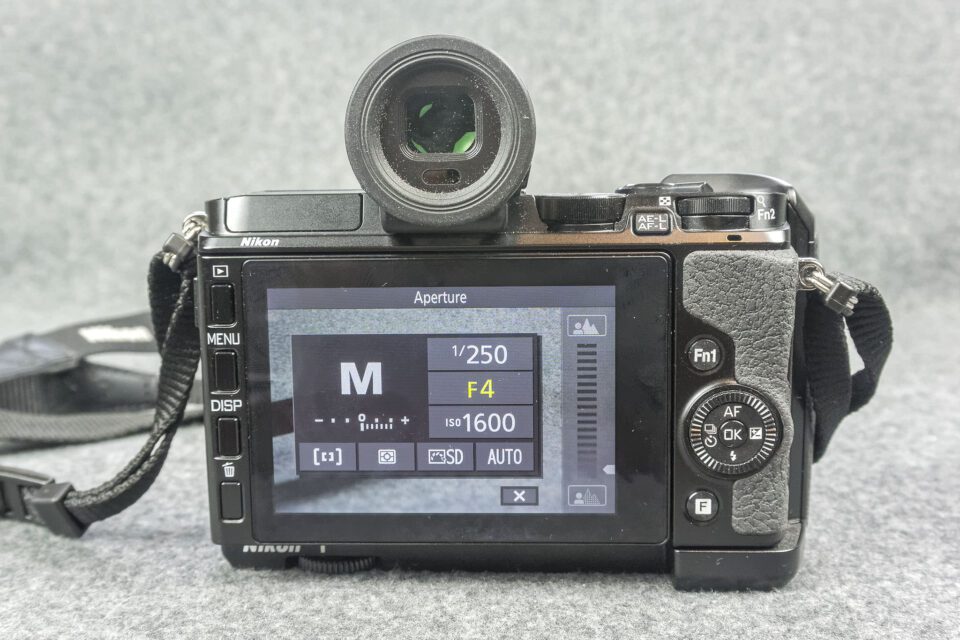 The other three function controls (Fn1, Fn2, Fn3) can all be assigned any one of 7 different functions (exposure compensation, metering, white balance, ISO, picture control, AF-area, and movie record button) so owners can customize the set-up of the Nikon 1 V3 to suit their specific shooting style. This really adds a lot of flexibility and functionality to the camera. A separate AE-L/AF-L button has been added to the rear of the top panel of the camera and is very conveniently positioned for thumb activation. This is much better than having this control included on the rear wheel as it is with the V2. Also, AF modes can now be adjusted from the rear wheel of the V3 making this adjustment very quick to do, thus improving functionality.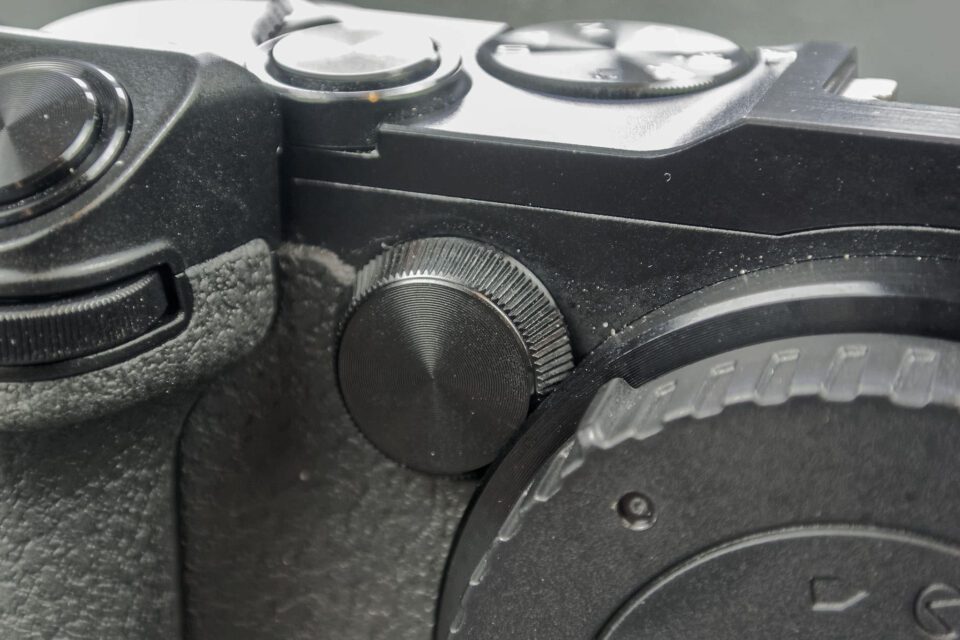 There is a control wheel on the front panel tucked in between the lens and grip of the V3 that adjusts aperture. I found it awkwardly placed and inconvenient to use, but it does add to the overall functionality of the camera for those folks who can get accustomed to using it. Overall, the Nikon 1 V3 provides a very pleasant shooting experience, giving users a wide range of external controls that significantly reduces the need to go into the menu to adjust settings. This will really appeal to folks who enjoy shooting with a DSLR. In fact, I think the V3 may have better external controls than many consumer DSLR models.
In addition to all of the external controls the Nikon 1 V3 also incorporates touch screen controls. These enable users to adjust various camera settings, choose the focusing point in the scene, as well as activate the shutter. Again, this adds to the overall functionality of the camera.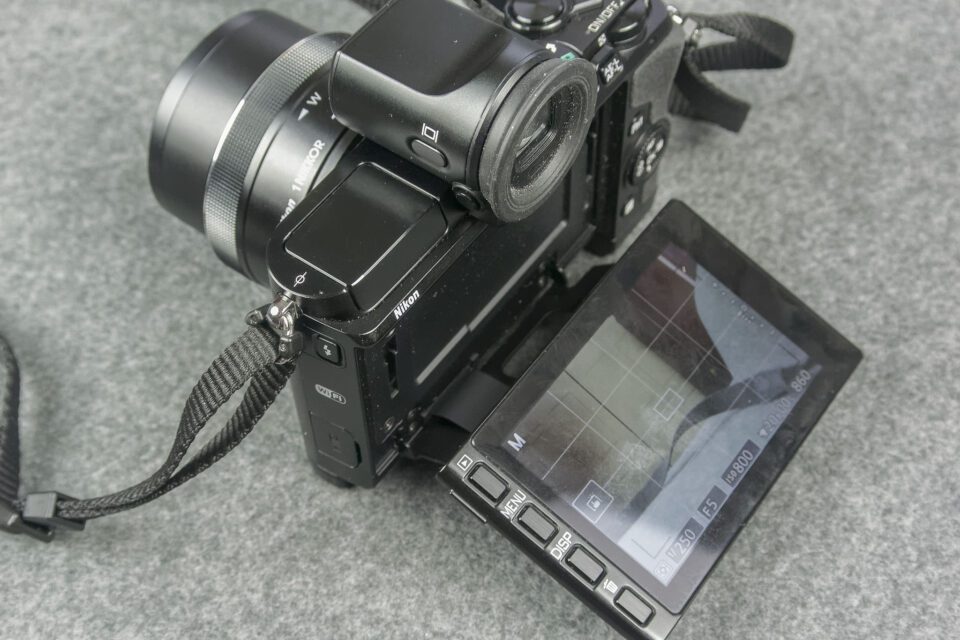 The V3 is the first Nikon 1 camera to incorporate a flip screen which provides even more functionality, making it ideal for event photography/videography where the camera often needs to be raised up over the heads of an audience. This would also be useful for macro-type photography where the camera may be positioned at unusual angles or close to the ground.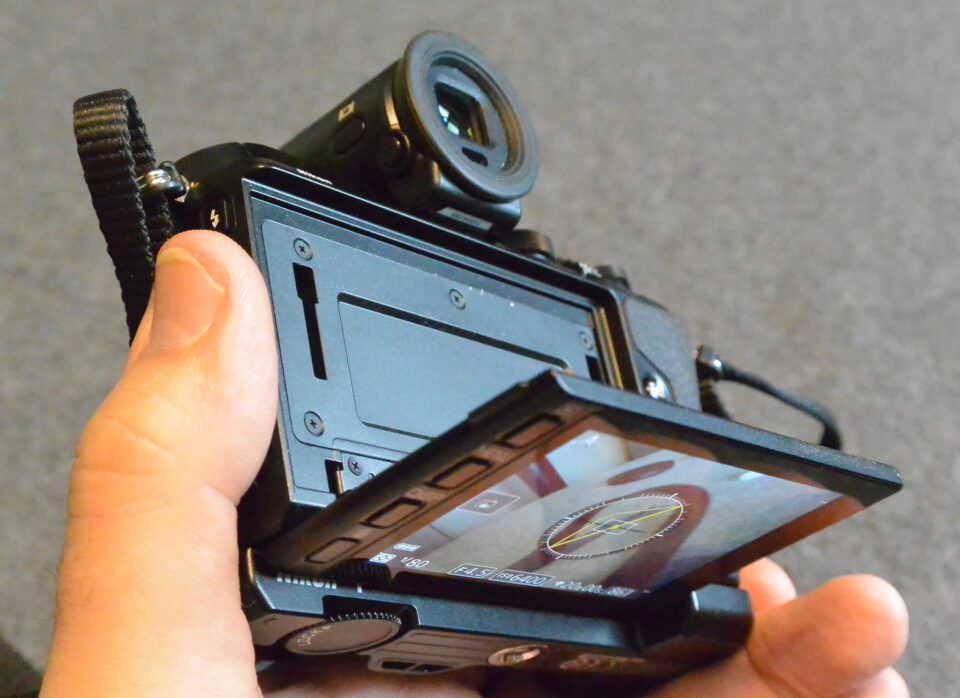 The Nikon 1 V3 also has built in Wi-Fi capability for those who like to have some additional flexibility when using their Smartphones with their cameras.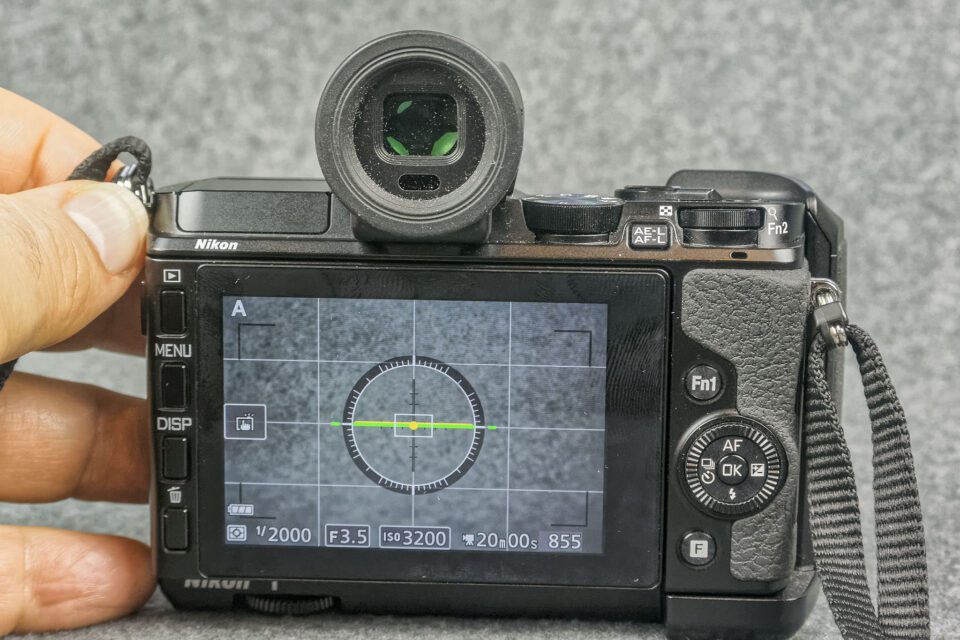 When pressed the DISP button activates a horizon tool that photographers will find very handy when shooting landscape images.
Autofocus and Image Quality
I found the autofocus on the Nikon 1 V3 to be very fast and accurate under good lighting conditions, including AF-C at 20fps. I was able to capture some nice runs of images of birds in flight with the V3 under good lighting conditions. Here is a frame from a run of 15 AF-C images: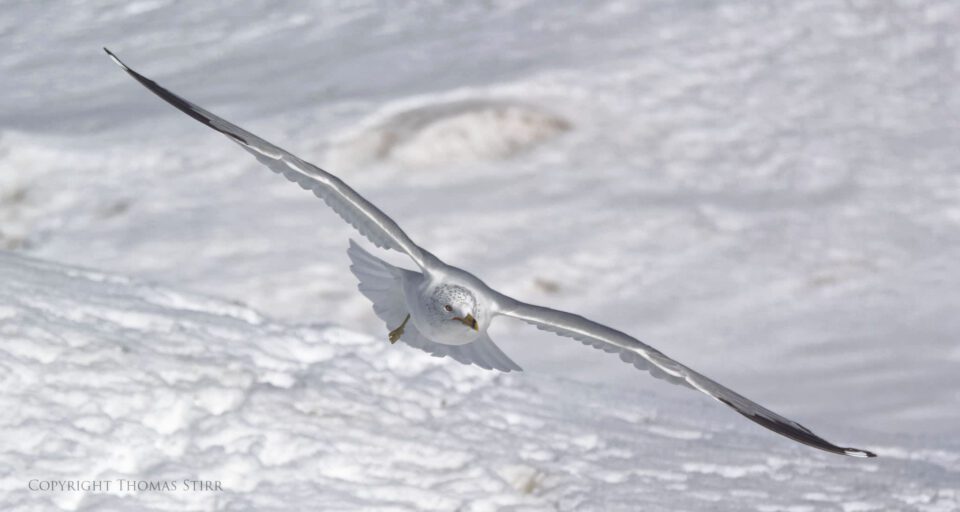 In low light the AF on the Nikon 1 V3 does struggle a bit and wasn't quite as good as my V2 as it hunted for focus a bit more in these kinds of challenging conditions.
The V3 does not have a low-pass filter and images are slightly sharper than the V2 as a result. Birders and wildlife shooters will appreciate the added feather and fur detail etc. that this allows.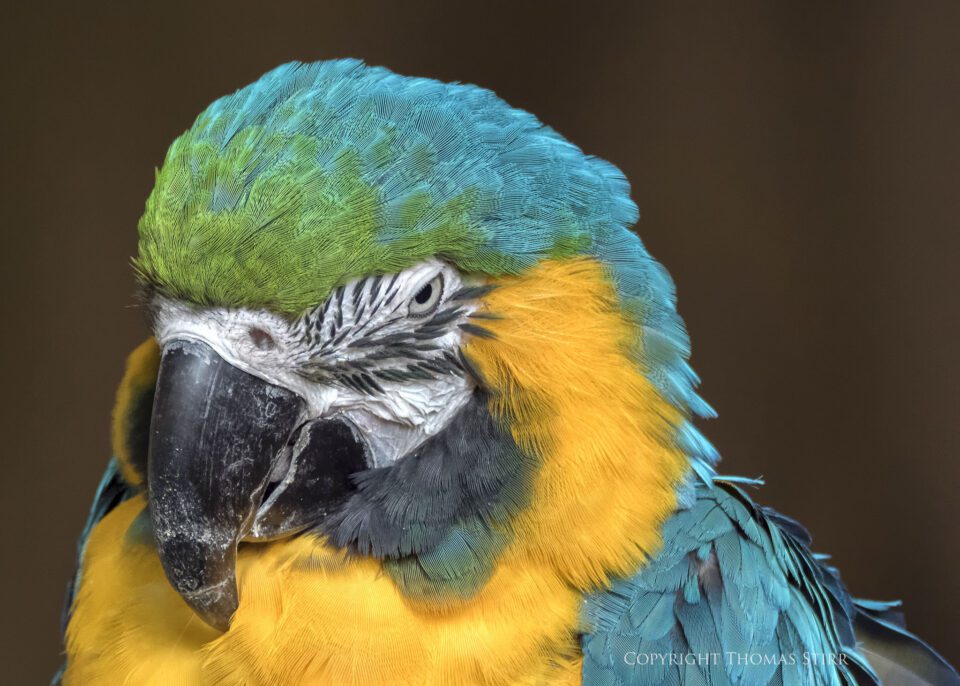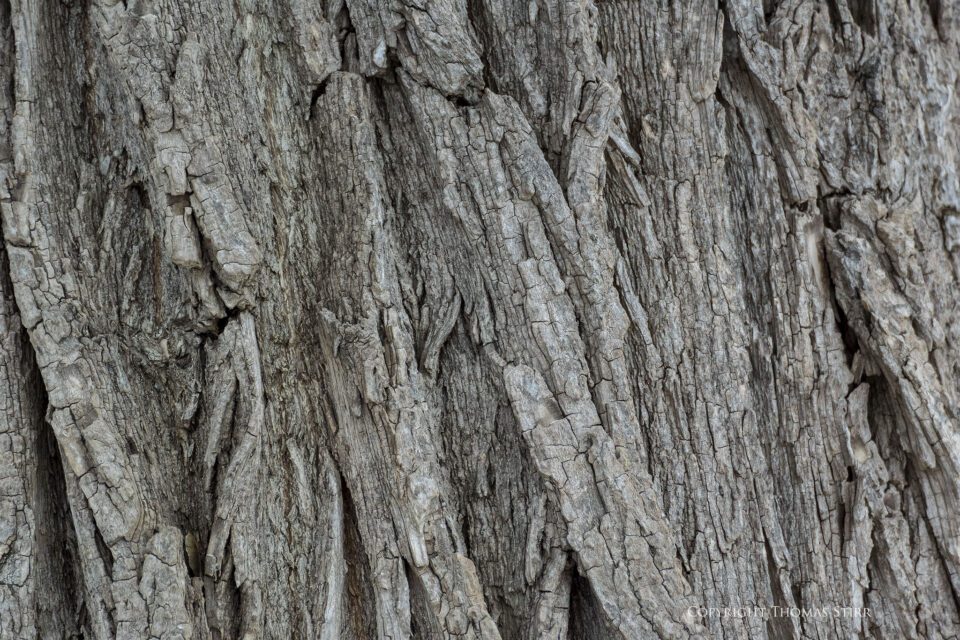 I did not notice any difference in terms of dynamic range or color depth between the Nikon 1 V3 and my V2 from a practical, hands-on perspective. The same shooting considerations that one would take with other Nikon 1 cameras would apply to the Nikon 1 V3. As with other Nikon 1 cameras I've found that it is better to underexpose an image if needed in order to help avoid losing highlight details. Shadow details tend to be easier to recover from RAW files in post.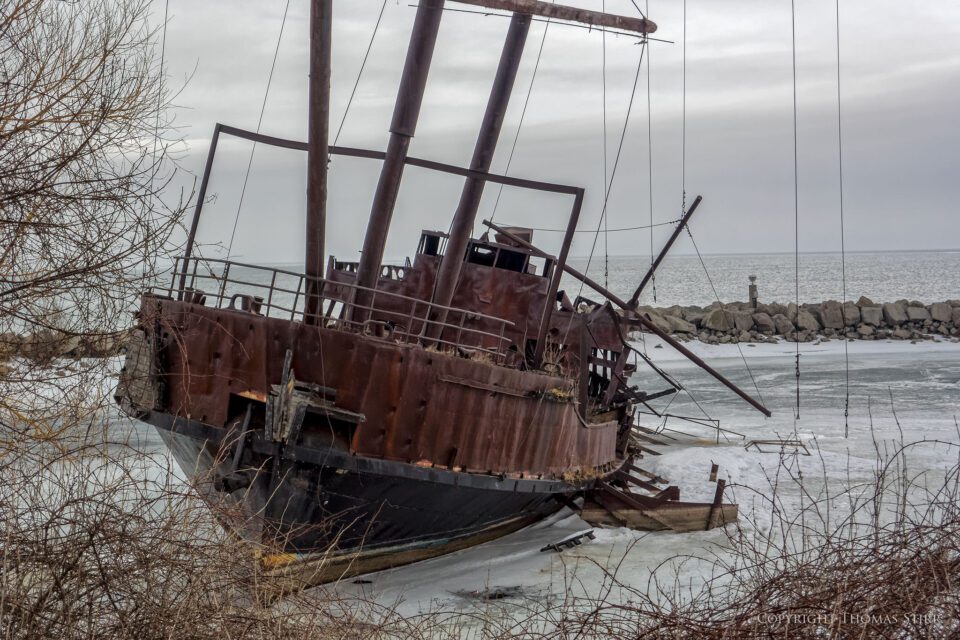 Even though the dynamic range and color depth performance of the sensors used in Nikon 1 cameras have not really improved since the V1 was introduced in September of 2011, I find it interesting that Nikon has been able to maintain relative performance levels even after dramatically increasing pixel density from 10.1 MP on the V1, to 14.2 MP on the V2, and now up to 18.4 MP on the V3. The higher pixel density does come in handy as it allows for more cropping potential which birders and wildlife photographers will appreciate with the V3.
Low light performance is at the same level with other Nikon 1 cameras and to get the most out of the Nikon 1 V3 it is important to shoot in RAW and use software that is very adept at noise reduction.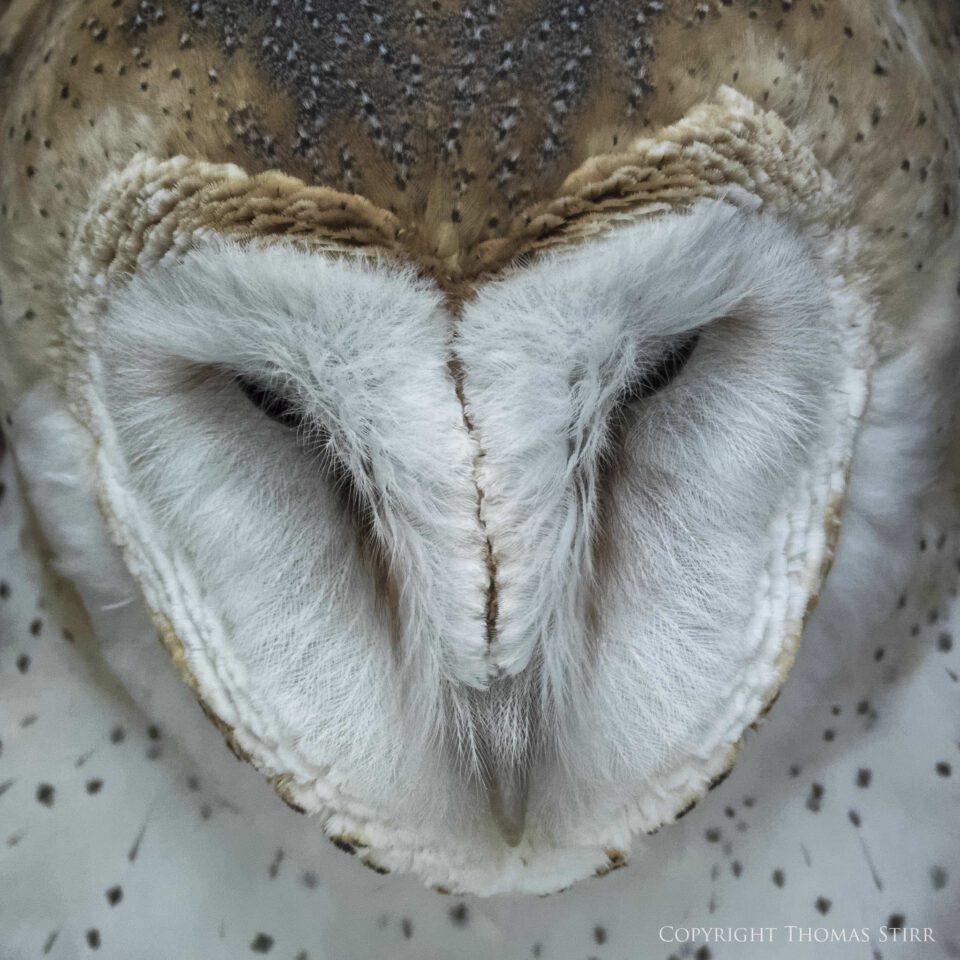 When coupled with some of the best quality Nikon 1 lenses such as the 32mm f/1.2 or the CX 70-300mm f/4.5-5.6, the V3 can produce some very good quality images.
Video
Some of the enhanced video-related capabilities of the Nikon 1 V3 are what originally attracted my interest to this camera. Some of the features like slow motion, fast motion, jump cut and 4-second movie were not of significant interest to me, but being able to shoot 1080HD in 60p is a very good step up from the V2.
The Nikon 1 V3 is capable of capturing very good quality 1080HD video. As with other Nikon 1 models the best results are achieved when video is shot at ISO-800 and under.
I was interested to find out if the new Nikon 1 10-30 PD zoom could be used effectively for video, and I was intrigued with the idea of being able to use the touch screen to change the focusing point while recording video. I thought this feature may have the potential of replacing my D800 with a follow focus unit when doing rack focusing in static video scenes.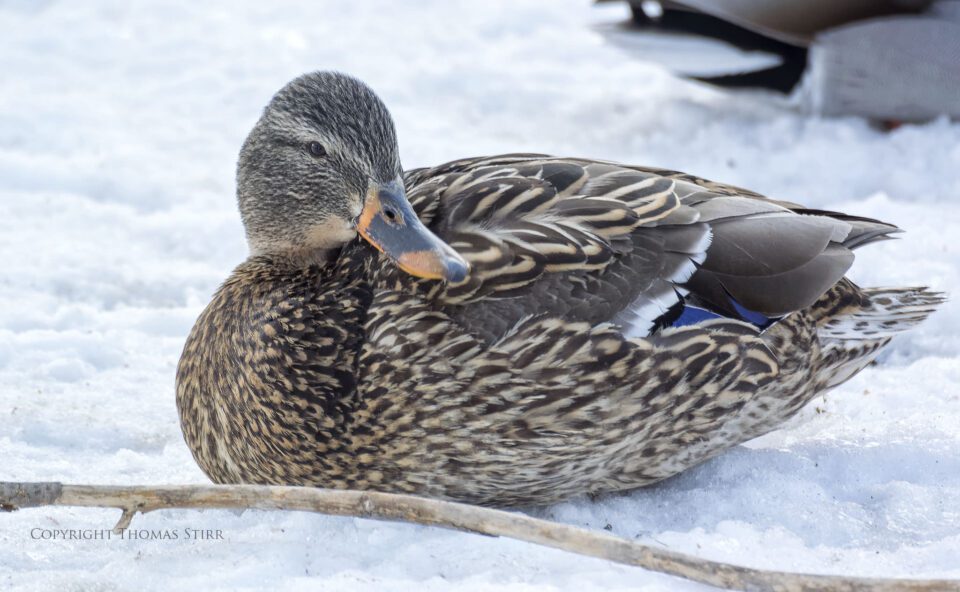 As far as the new 10-30mm PD zoom lens goes, it really is a non-starter for video use. I thought that the power zoom feature may be useful from a video perspective so I did try this out with the V3/10-30 PD lens tripod mounted. Since the focal length is adjusted by a ring on the lens, sideways torque is required to adjust the focal length. It is important to be very careful and steady when making these adjustments as not to cause lens shake.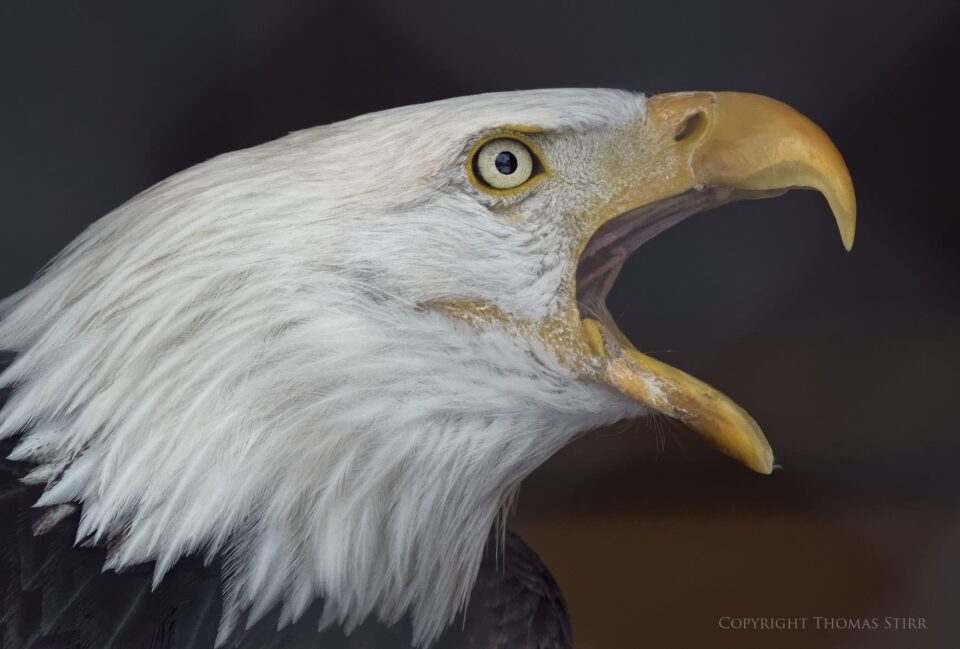 Even when lens shake is avoided, this lens produces jumpy video footage when the zoom is used as the zoom function moves in increments, rather than smoothly like the Nikon 1 10-100 PD zoom. The other problem is that the 10-30mm PD lens is very noisy when the power zoom is engaged and this sound is transferred onto video clips rendering them pretty much useless unless you are intending to mute the sound capture completely in your video assembly.
As it turns out there are some video-related issues with the Nikon 1 V3 that don't make it feasible for me to add one to my kit. As with my V2, the Nikon 1 V3 seems to have some automatic processing going on in the background when recording video, even when full manual settings and manual ISO are used.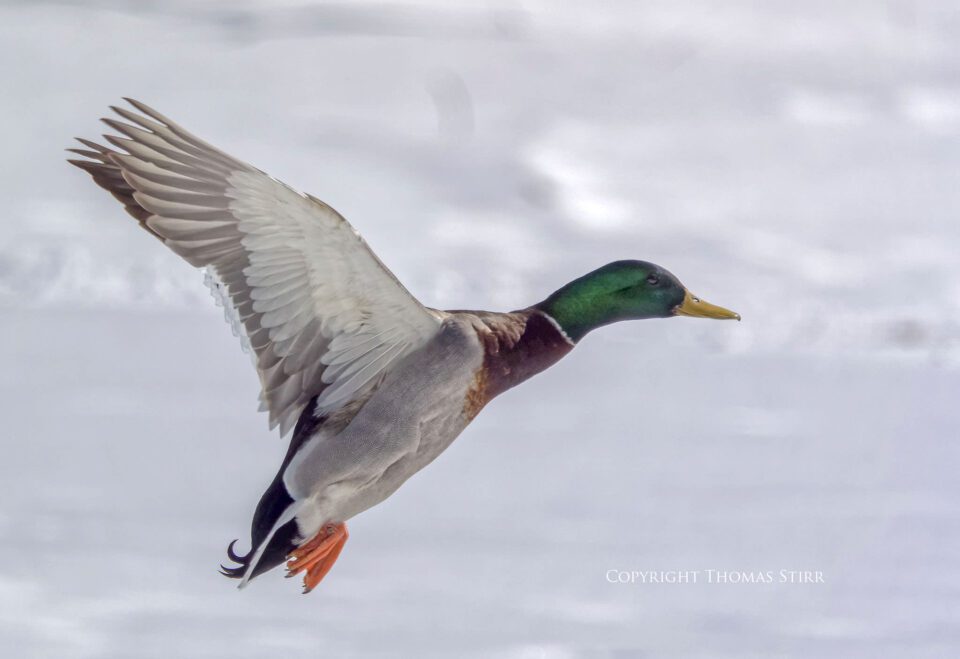 For example, when doing full zoom pulls with the Nikon 1 10-100 PD lens throughout its entire focal length range both cameras will shift exposures slightly several times during the zoom range. This happens even when the lens is set at f/5.6 or higher which should eliminate this from occurring. I'm used to this happening with my V2 and always plan my video clips within particular zoom ranges to avoid these slight exposure shifts. Since the V3 suffers from this same issue buying one would not help me achieve better results than the V2 in this regard.
A second issue is that the V3 tends to meter and expose a bit differently than the V2. While most people wouldn't notice this when doing still photography it does come into play when shooting video when full manual settings including ISO are used.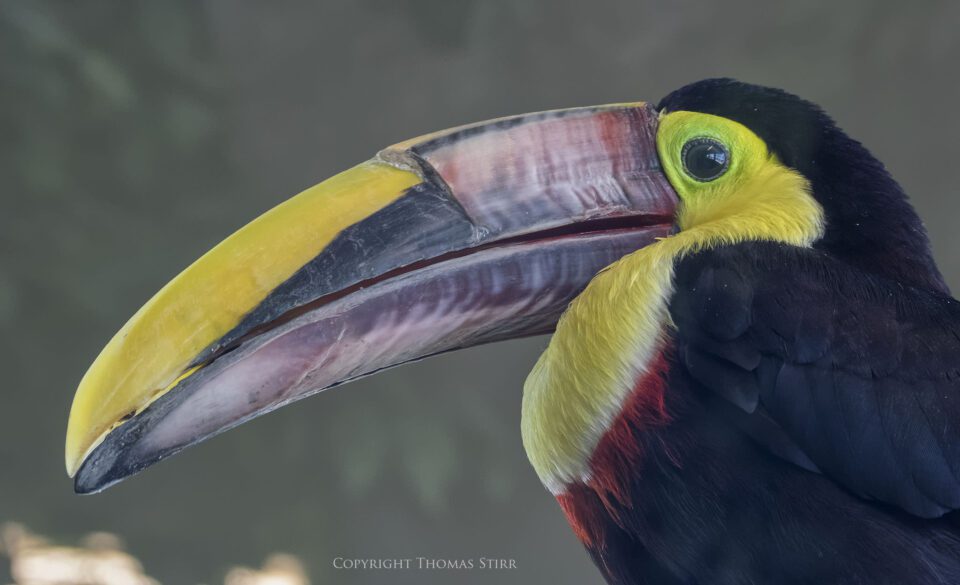 My Nikon D800 and Nikon 1 V2 meter and expose virtually identically when shooting video. The V3 tends to underexpose when operating in the same lighting conditions and when identical camera settings are used. My best estimate is the difference is about 1/3 of a stop. I suspect that this is due to the fact that the measured ISO with the V3 is less than the manufacturer's stated ISO. I don't think there is anything nefarious going on – it is a simple matter that the V3 meters and exposes slightly differently than the V2. This would cause issues for me when doing multiple camera video captures of the same scene as video footage from the V3 would need exposure correction in order to match my other cameras. I can currently avoid this by using my D800/V2 camera combination.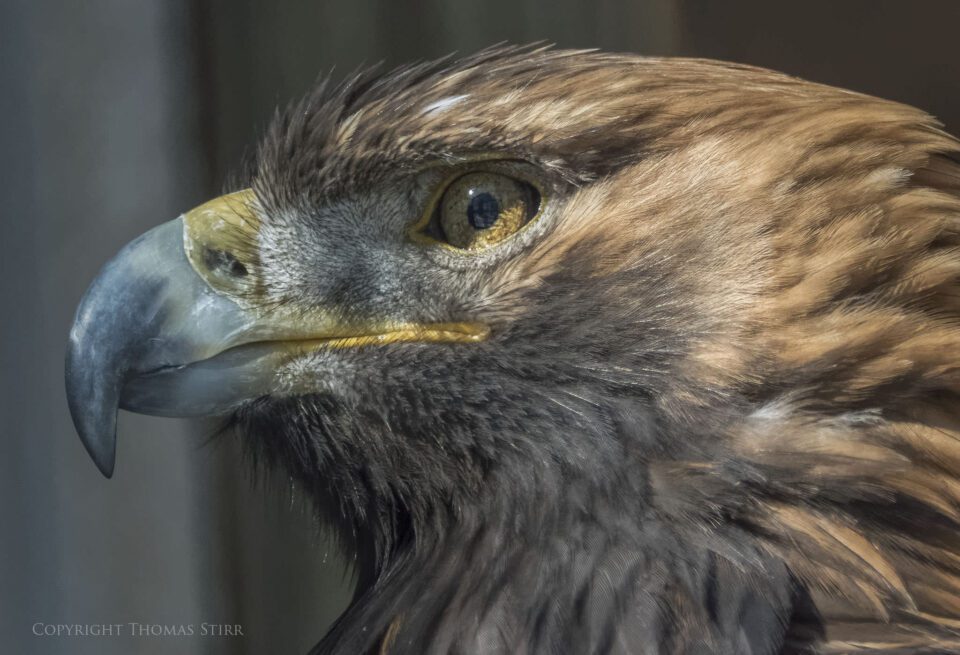 And finally, the last issue is how changing the focusing point actually works when shooting video with the Nikon 1 V3. While I was hoping that the transition from one point to another would be smooth and could be regulated in terms of transition speed, this isn't the case. The transition from one focusing point to another tends to be very fast and abrupt which takes away a lot of needed creative control that is present when a follow focus unit is used. A larger concern is that the V3 does not acquire focus smoothly when changing focusing points during a video clip and tends to hunt when finding the new point causing some quick, but very noticeable, back and forth subject movement. This is most evident when changing focusing points between subjects in the foreground and the background that are well separated in the scene. This AF issue makes video clips of this type unusable for my client projects.
Nikon 1 10-30mm PD Zoom Lens
A new Nikon 1 10-30mm f/3.5-5.6 PD zoom lens comes bundled with the camera. I tried shooting both stills and video with it and I found the power zoom somewhat difficult to control precisely as it jumps in increments and there is some lag when the zoom ring is adjusted. The lens does not accept filters which in my mind puts it in a lower-end, strictly consumer category. As such it is a mismatch with the V3 flagship positioning within the Nikon 1 line which is targeted at enthusiasts and more sophisticated users. I suppose for some casual photographers who own an S or J-series model Nikon 1 camera this lens may be adequate.
Nikon has filed a patent for a Nikon 1 9-30mm f/1.8-2.8 VR zoom lens. This would be a much better lens to match up with the Nikon 1 V3 or a future V4.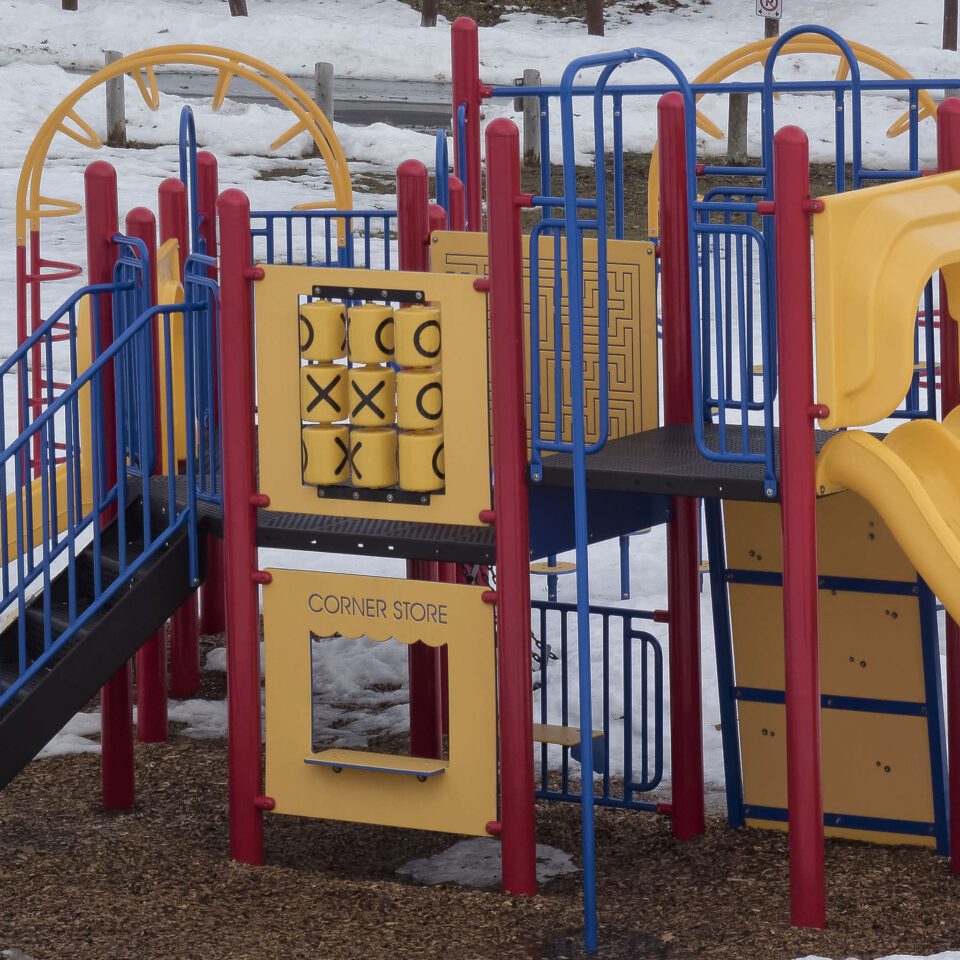 Thoughts on MicroSD Card Use and Performance
The use of microSD cards in the Nikon 1 V3 was a concern to some people, fearing that these diminutive cards would be easy to lose. I did a number of tests to see if these fears were justified. What I discovered was that I had to work reasonably hard to get a microSD card to fly out of the card slot on the V3. Even when the card door was pointed down at the floor, in the vast majority of cases when I activated the spring ejection mechanism, the card would not fly out of the camera. It was only when I only pressed on just the edge of the corner of the microSD card that I could actually get it to eject completely out of the camera.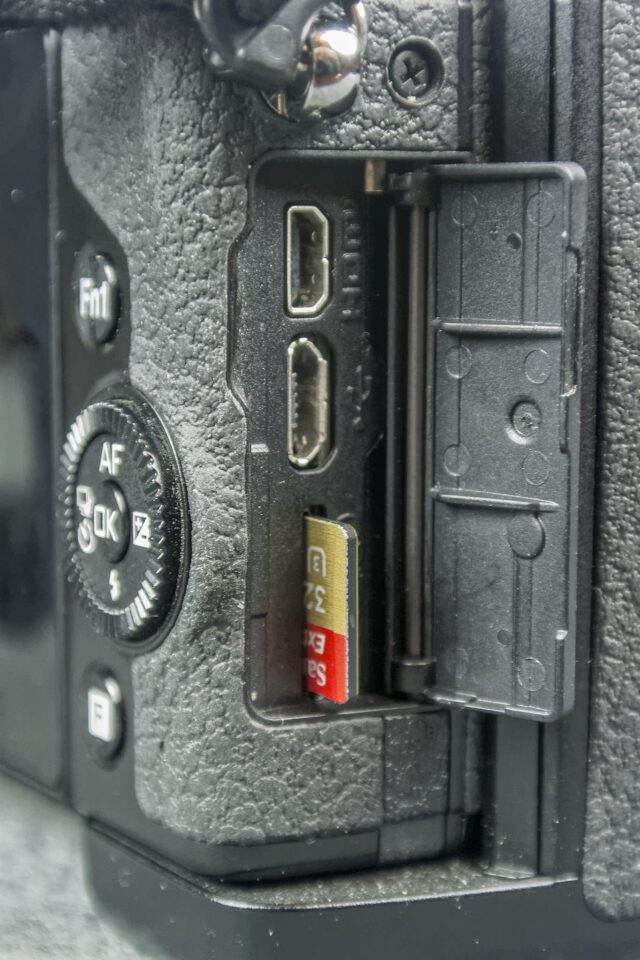 The SanDisk Extreme PLUS 32GB card supplied with the Nikon 1 V3 test camera performed reasonably well. I did a number of tests to see how many images I could get in AF-C burst mode and how long it would take for the images to write to the microSD card. It didn't seem to matter whether I shot in Jpeg fine + RAW, RAW, Jpeg fine, or Jpeg normal. In all of my tests I was able to take 40 images, i.e. a 2-second burst at 20 frames per second. The card writing times varied considerably as expected with the Jpeg + RAW files taking about 45 seconds, the RAW only files taking just over 20 seconds, and either type of Jpeg file taking about 10 seconds to write to the card.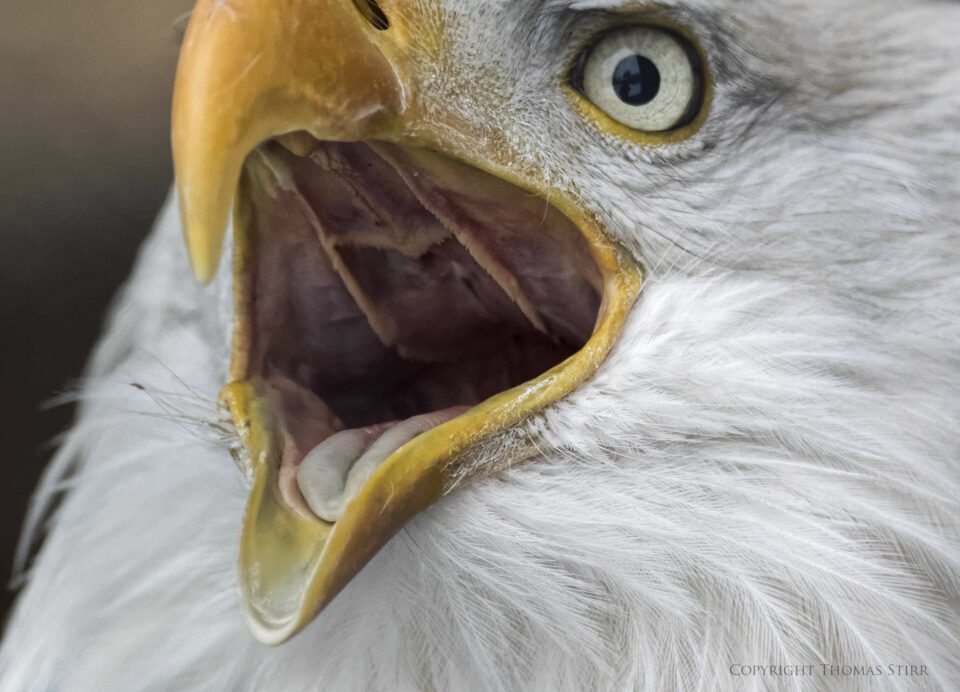 Battery life
The rated battery life of the Nikon 1 V3 is 310 shots. Since I've found that I can easily get more than double the number of rated images with my V2 I wondered how many shots I could get with the V3 if I only shot still images, used the EVF exclusively, and did not turn on the rear display panel at all. To my amazement, I was able to get 2,730 images before the battery ran completely down! If I hadn't done this test personally I would not have thought that this was possible.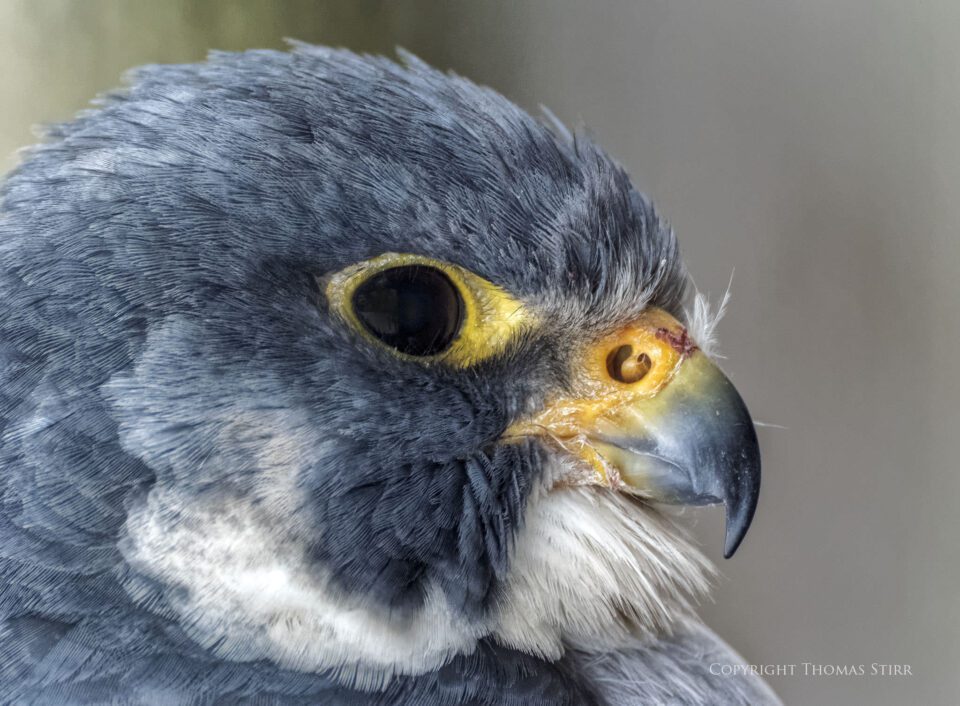 Detachable Battery Grip
I did not like the detachable battery grip at all. It was a bit finicky to install and I found that it loosened up a few times during my time with the V3, causing a lack of shutter function. The control wheel seemed somewhat cheaply made and did not feel as precise or smooth operating as the other function wheels on the V3 body. I'm hoping that when Nikon launches a V4 sometime in the future that they go back to an integrated grip. On the plus side, the grip does provide an additional function button and adjustment wheel.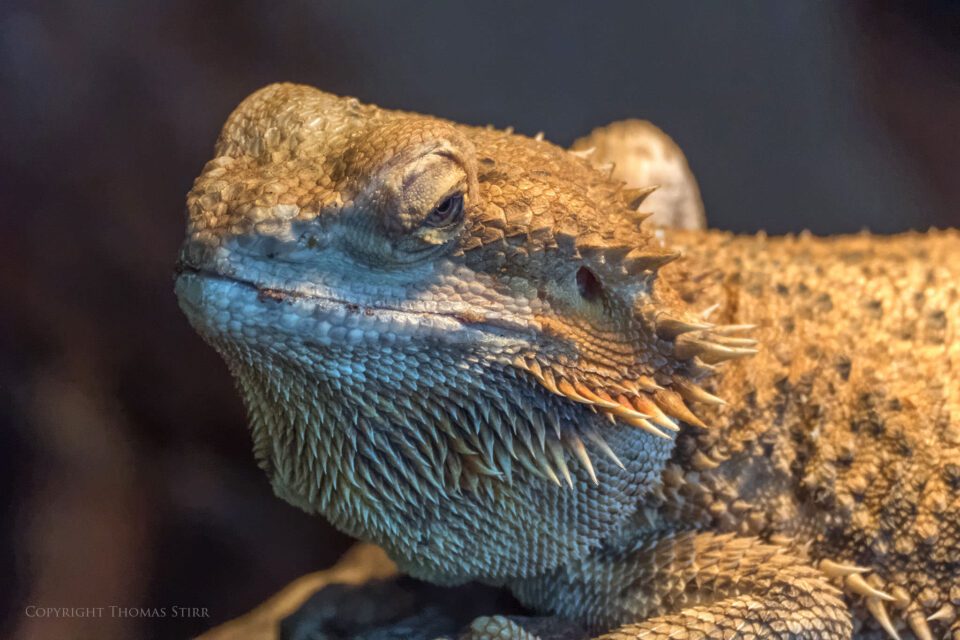 Detachable EVF
The image with the detachable EVF was larger, a bit brighter and had more detail than the image produced by the V2's EVF. I found the V2's EVF rendered colors more accurately as the V3's EVF seemed to wash them out. This happened mainly with yellow hues which looked quite subdued in the V3's EVF.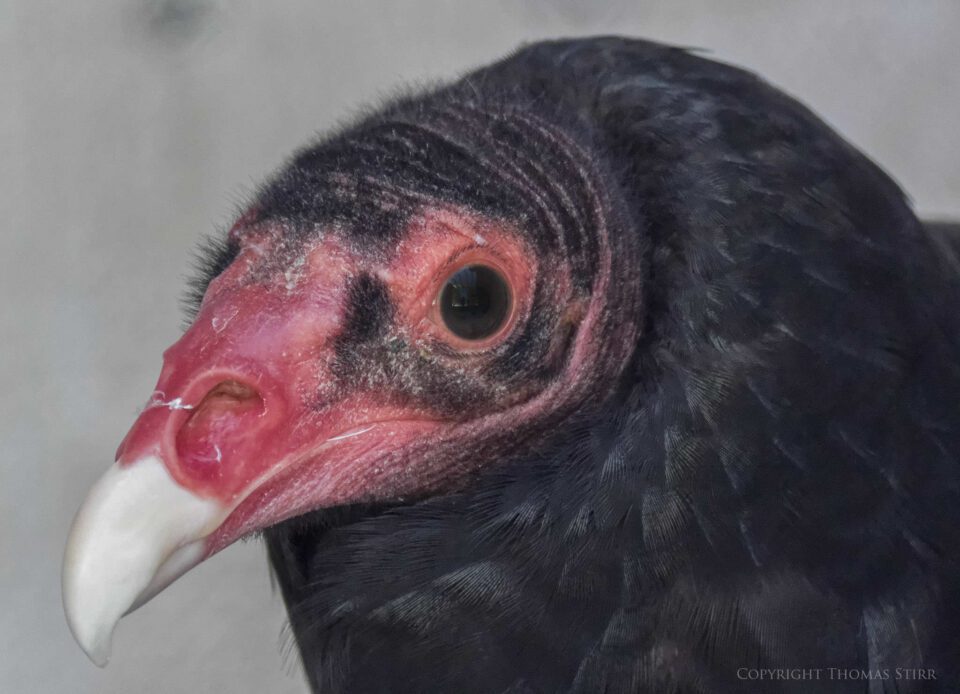 One of the features that I loved with the EVF of the V3 is being able to off the rear panel by using the button on the side of the EVF (a note of thanks to Photography Life reader Aaron Shepard for teaching this 'old dog' a new trick by pointing out that the rear panel can also be disabled on the V2 by using the DISP control).
Unfortunately, having a detachable EVF means that when it is installed users will not be able to use a hotshoe-mounted flash or. This may be a deal breaker for some potential buyers.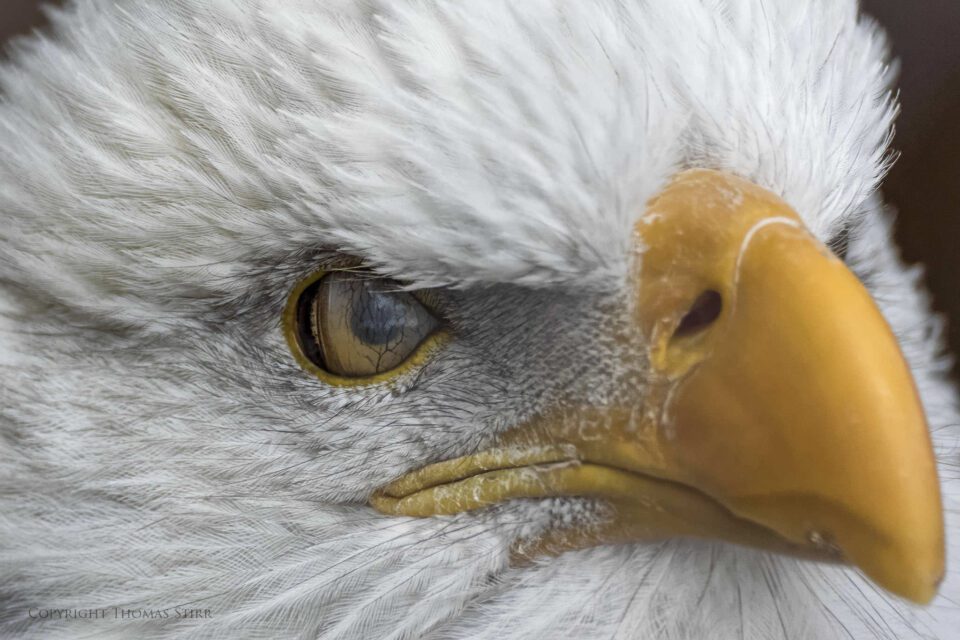 Final Thoughts
The Nikon 1 V3 is a very good camera and I enjoyed shooting with it a lot more than I anticipated. Having more external controls makes a big difference in the Nikon 1 V3 shooting experience, and as mentioned earlier, the V3 provides the most DSLR-like shooting experience of any Nikon 1 camera.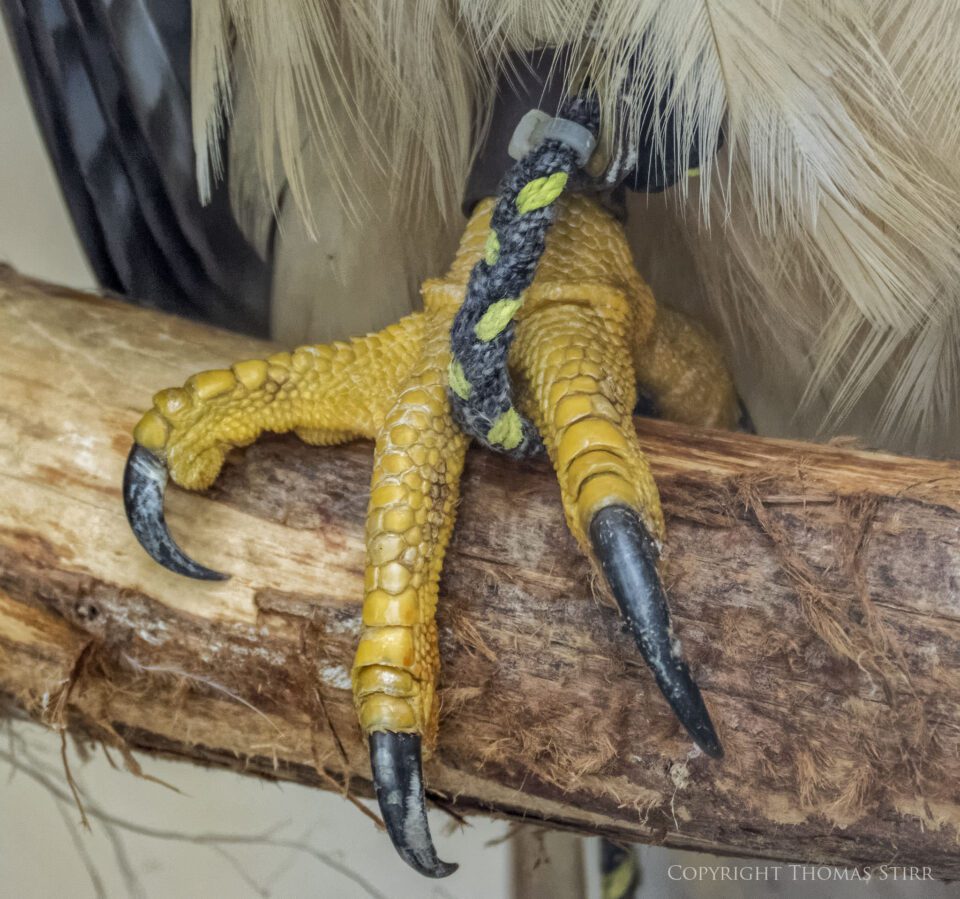 Some of the quirky design choices that Nikon made with the V3 will remain as barriers to some buyers. Other buyers that can look beyond some of the inconveniences that those design choices create will find a very capable camera that delivers good image quality, a very flexible platform, and a whole lot of fun in a small package.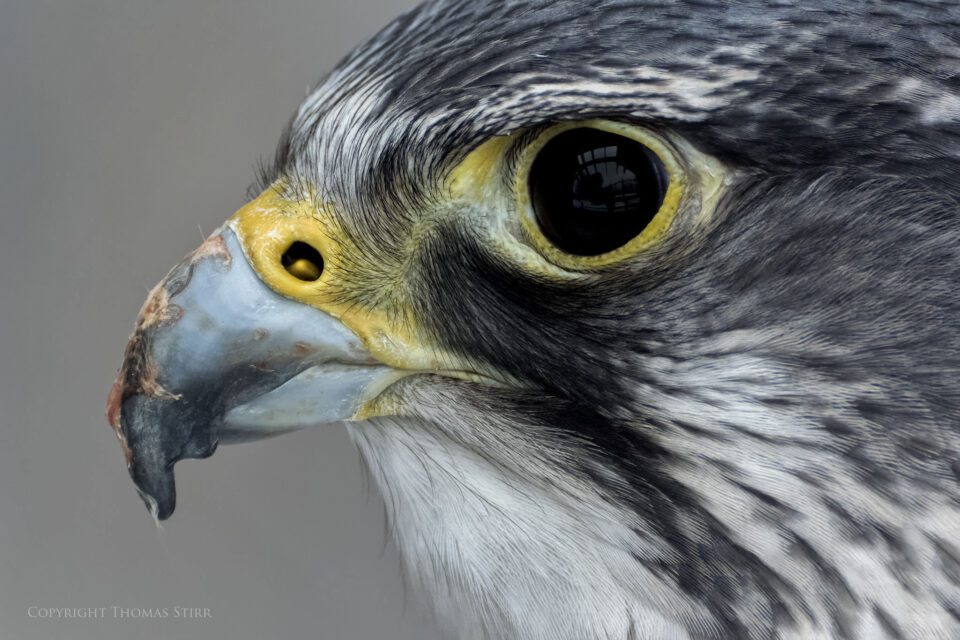 Current owners of Nikon 1 V1 cameras will find the V3 to be a very serious upgrade that will provide them with a more enjoyable shooting experience, roughly equivalent image quality, and a lot more flexibility with their images given the dramatic increase in resolution from 10.1 to 18.4 MP.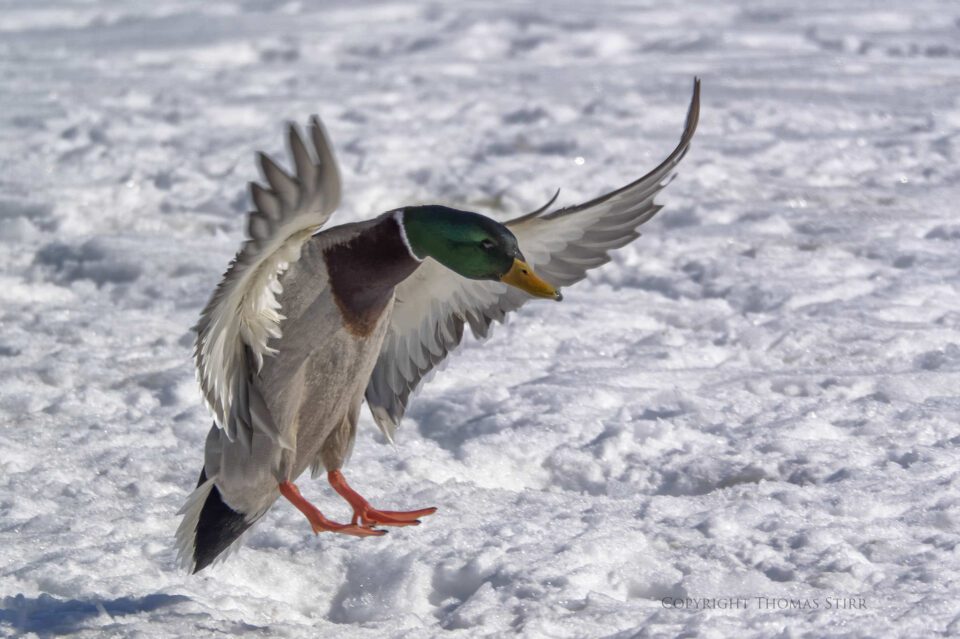 Owners of the Nikon 1 V2 may have a more difficult decision choosing to upgrade. Without question the V3 is a step up in terms of functionality and delivering a better DSLR-like experience. The increase in resolution is not quite as dramatic and V2 owners will need to consider the trade-offs between the two cameras. Two obvious trade-offs are: slightly better low light AF with the V2 versus slightly sharper images with the V3, and a nicer EVF on the V3 that restricts the use of a flash or mic.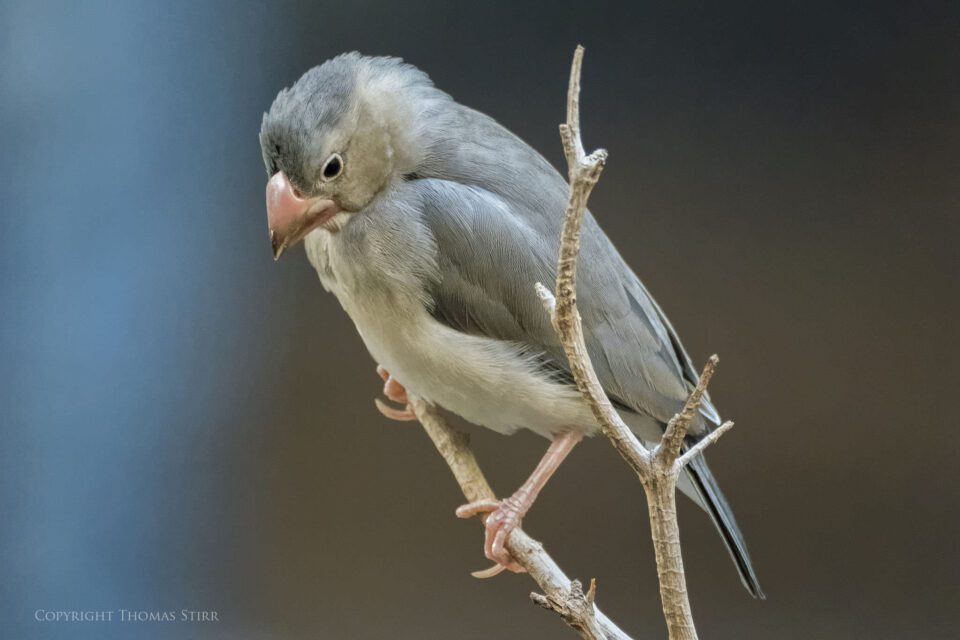 Anyone looking for a lightweight birding and wildlife set-up that will be used primarily in good lighting conditions will find it difficult to find a better combination than the Nikon 1 V3 matched up with the Nikon 1 CX 70-300 f/4.5-5.6 VR lens. I found this combination was a joy to use for this subject matter and was a better overall experience than my V2.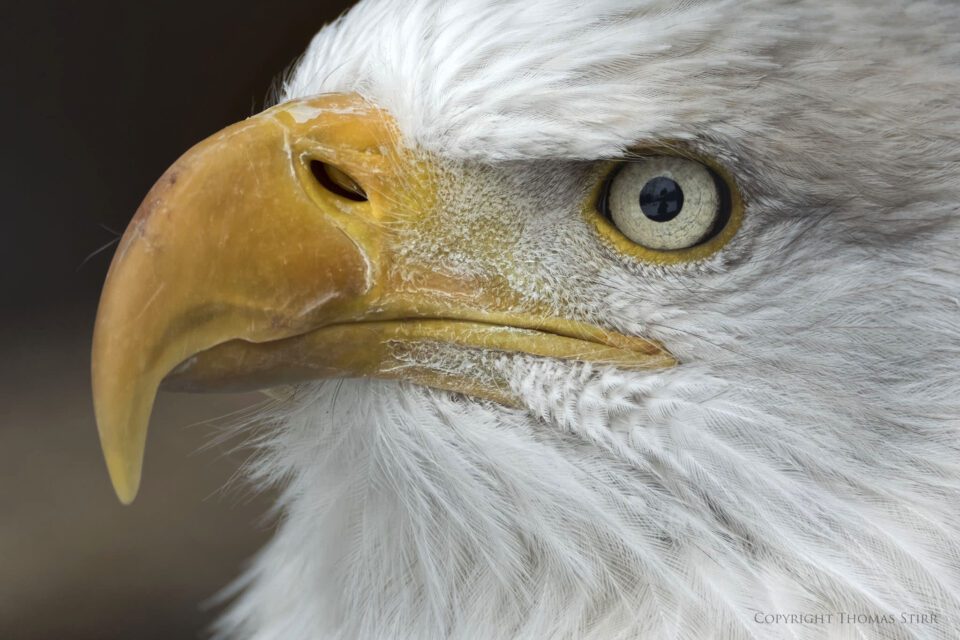 The cost of the Nikon 1 V3 with EVF, grip and 10-30mm PD zoom is a concern for many buyers since they can buy a very capable DSLR for the same money or less. There is a premium to be paid for this lightweight, little powerhouse and not everyone will see sufficient value to take the plunge. I'm hard pressed to think of another camera that can deliver a DSLR-like experience, shoot AF-C at 20 frames per second, rip off 40 RAW + Jpeg fine images in a single 2-second burst, and provide over 2,700 still images on one battery charge when only the EVF is used.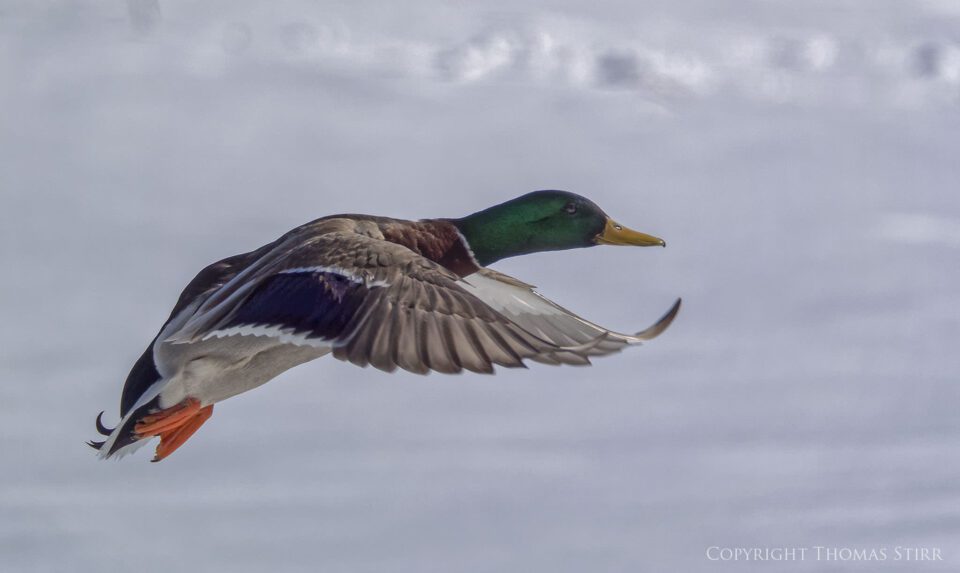 For potential buyers intent on waiting for a Nikon 1 V4 there are a few things Nikon can do to make that future purchase decision easier:
Go back to an integrated EVF and grip
Return to standard SD cards
Make the battery common with Nikon DSLR's like the D810
Stop bundling any kind of lens with the V series cameras to help reduce the price
Change the hot shoe to accept standard Nikon flashes and adjust firmware accordingly
Improve the AF performance in video including an adjustment for the speed of rack focusing transitions
Incorporate 4K video capability with focus peaking and zebras
Improve dynamic range and color depth so the Nikon 1 system can better compete with M4/3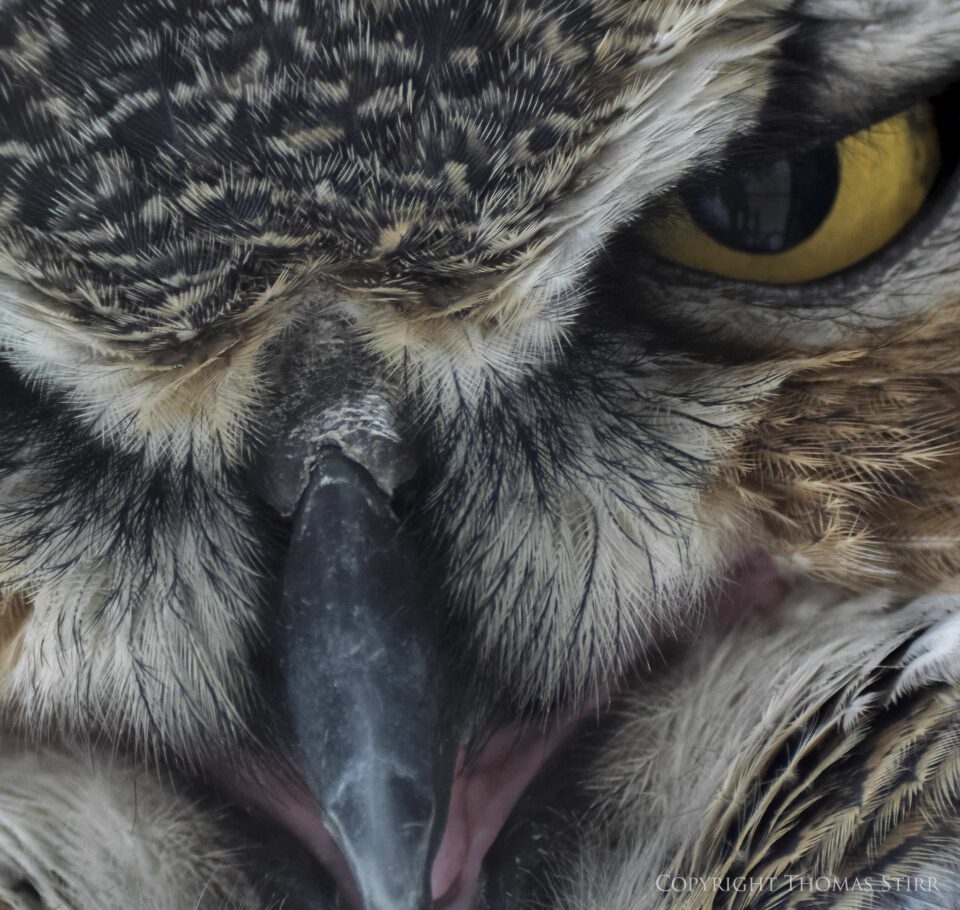 Article, all images and video are Copyright Thomas Stirr. All rights reserved. No use, duplication or adaptation of any kind is allowed without written permission.
Nikon 1 V3
Features

Build Quality

Focus Speed and Accuracy

Handling

Value

Image Quality

High ISO Performance

Size and Weight

Metering and Exposure

Movie Recording Features

Dynamic Range

Packaging and Manual

Speed and Performance
Photography Life Overall Rating