Autofocus / Manual Focus Performance and Metering
The Nikon 1 system is also the first Nikon camera to have a hybrid autofocus system – a combination of phase and contrast detect autofocus. Nikon claims that it is very responsive, fast and accurate, which as I have verified, is indeed an accurate statement. And that's with an impressive 135 focus points! In AF-S (single servo) mode, the camera uses contrast-detect AF and you can use any of the 135 focus points to acquire focus.
Surprisingly, the AF performance in AF-S mode is very good, not the sluggish contrast detect we get in Live View modes of current DSLRs. The moment you switch to AF-C (continuous servo) mode, the camera changes to the hybrid AF mode with 73 focus points and does an excellent job at tracking movement in daylight conditions. In indoor environments with less light, the camera seems to switch to the same contrast detect mode and AF slows down.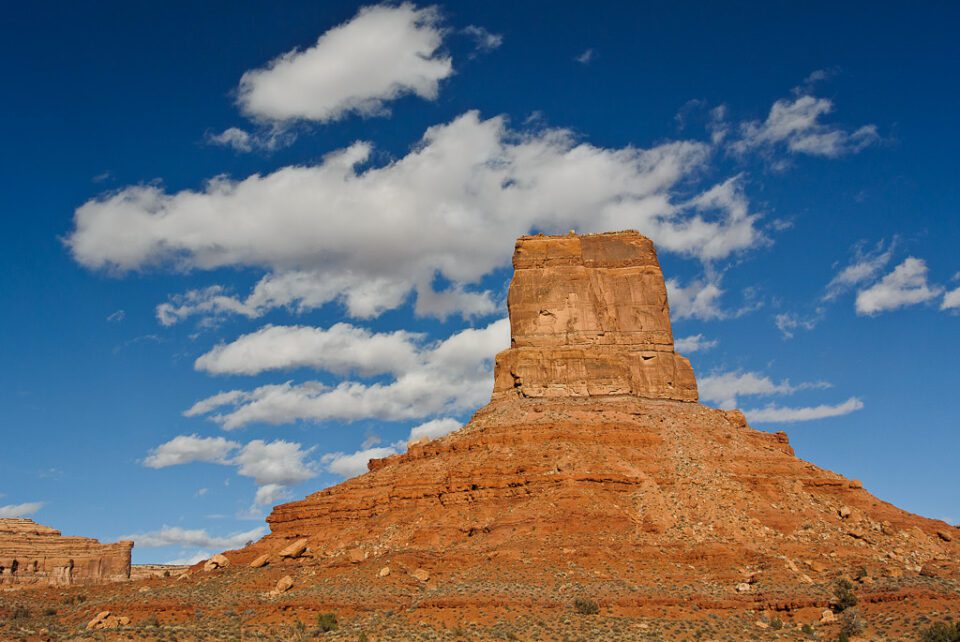 So far I have taken around 2 thousand images with the V1 and I have yet to find an image that is out of focus. Yes, it does have to do with a larger depth of field due to the smaller sensor on the camera, but I have had a lot of blurry images on point and shoot cameras with even smaller sensors before and the V1 is a world better than any of them. In very difficult low-light, low-contrast situations, the camera might not be able to acquire focus and you will see the focus point flash in red when that happens. Switching to AF-S mode activates the green AF-assist lamp, which helps a great deal in acquiring focus on close subjects.
In short, Nikon's implementation of hybrid autofocus rocks. I very much hope that this technology will make its way to Live View / Video Modes on future DSLRs. This new AF engine is probably the biggest advantage of the Nikon 1 system over its current competitors.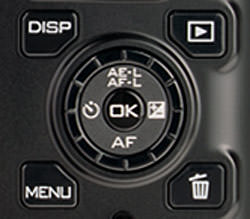 On the flip side, since the manual focus ring has been completely eliminated from all 1 NIKKOR lenses, manual focus has to be performed through the camera, which is a rather cumbersome and an inefficient process. You first have to switch the AF mode to MF through a dedicated AF button (bottom part of the rotary dial), then you have to hit the middle "OK" button to start manual focus operation.
The up/down switch on the top back of the camera is used for zooming in and out, while the rotary dial is used to move the zoom area when pressed and change focus when rotated. Zooming in greatly decreases the resolution, which makes it difficult to obtain precise focus – a similar problem Nikon D90 DSLR has in Live View mode. This problem is obviously only related to the absence of the focus ring on the 1 NIKKOR lenses.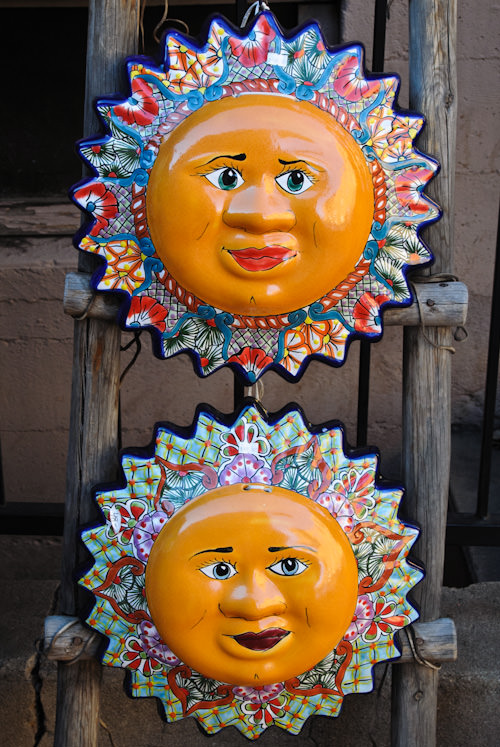 Movie Recording
Nikon 1 V1 has some impressive movie recording capabilities, again, we have not seen anything like this on any of the Nikon cameras previously. Full 1080p HD mode (H.264 compression codec in MOV file format) can be recorded at 30 fps and 1080i at 60 fps, while smaller 720 HD movies can be recorded at 60 fps as well. Unlike some of the entry-level Nikon DSLRs, the V1 is not limited to automatic exposure control for videos, which means that you can fully control the exposure in video mode. Just switch the camera to manual mode through the video recording menu and set your shutter speed and aperture to whatever you want.
The camera LCD will reflect these changes and you will see exactly what you are capturing. But the biggest surprise here is the ability to autofocus and track subjects while recording videos, which works really well. Say goodbye to a typical camcorder, because the V1 can easily replace one. Video recording is limited to 20 minutes, which is more than enough for most situations.
As I have already pointed out, the Nikon 1 V1 has two separate buttons to record stills and video. This was primarily done to be able to take stills while recording video, but to be honest, I do not really see much value in this feature. I do not think it is worth having a dedicated video button on the top of the camera. A better approach would have been to designate one of the buttons on the back of the camera to capture stills if a video is being recorded. I would rather use one button to capture both stills and video.
One feature I was excited about when I got the camera was slow-motion video recording. Nikon 1 V1 has two slow-motion recording modes – 640×240/400 fps and 320×120/1200 fps, both limited to 5 seconds of action (which translates to roughly 66 total seconds on 400 fps videos, since slow motion is played back at 30 fps). While the resolution is rather low, the 400 fps videos are not bad for posting videos online. The catch with slow motion video is that it requires a lot of available light.
In normal indoor environments slow motion videos come out too dark and the video would often flicker. Increasing ISO and decreasing lens aperture definitely helps; you can still fully control the exposure and even use exposure compensation if the scene is too light or too dark. The 320×120 resolution on 1200 fps videos is too small and unusable even for the web in my opinion. Here are a couple of slow-motion videos I shot at 400 FPS:
VR works great for video recording, but you have to be careful when panning the camera with VR turned on, because it will occasionally bump the camera up or down. This is normal VR behavior and the same thing would happen if you were to pan while taking stills.
Other than this, all videos look great with plenty of sharpness, colors and contrast.
Dynamic Range / Active D-Lighting
Smaller sensor typically means less dynamic range and with a relatively small 13.2mm x 8.8mm sensor, the dynamic range of the Nikon 1 V1 is nothing to brag about – it is obviously worse than on 1.5x crop sensors, including the Sony NEX-5n. On the other hand, shadow details on RAW images do not look too bad, even when compared to the Olympus E-PL3. As with all digital cameras, increasing camera ISO also decreases dynamic range, so shoot at base ISO of 100 if you want to preserve the most amount of information on your photographs.
HDR photographers won't be happy with this camera, because it has no built-in HDR mode, and it does not offer any sort of exposure bracketing. Your only option is to set the camera to manual mode, then take images at different shutter speeds.
As for Active D-Lighting, if you shoot RAW and do not use Nikon's Capture NX2 product, you should just turn it off. For all other cases, leaving Active D-Lighting On works great.
Let's see how the camera does in ISO performance against other cameras. Choose the next page below.