The Nikon 1 V1 and J1 cameras are Nikon's first attempt to produce a mirrorless camera with interchangeable lenses, which took 5 years of careful design and development by Nikon's engineers. Why did Nikon decide to enter the mirrorless market and where is the mirrorless technology positioned relative to the DSLR and point and shoot market? How does the Nikon 1 mirrorless system compare against the competition? In this review, I will provide answers to these questions, along with comparisons of the Nikon 1 V1 to the Sony NEX-5n and the Olympus E-PL3 mirrorless cameras.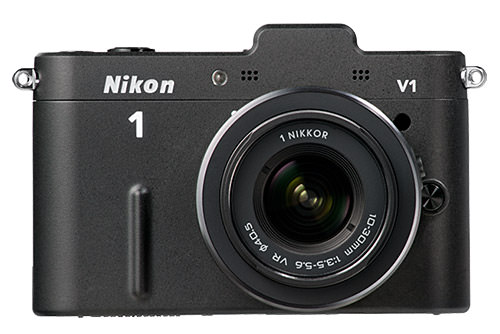 Please note that the Nikon 1 V1 has been replaced by the Nikon 1 V2.
Why Mirrorless Nikon?
Why did Nikon decide to enter the interchangeable mirrorless market (also known as "EVIL"- Electronic Viewfinder, Interchangeable Lens), despite the fact that it has a strong presence in both point-and-shoot and DSLR markets? Because it makes a lot of financial sense for Nikon. Mirrorless falls right in between point and shoot and DSLR in terms of features, size and weight, so it is a nice compromise. Without the need for a reflex mirror, a pentaprism and other heavy and bulky DLSR components, mirrorless cameras can be much lighter and smaller in size. With the ability to use different types of lenses, mirrorless cameras no longer have the disadvantage of point and shoot cameras and open up great opportunities for creative photography – something only the SLR market has been enjoying for many years.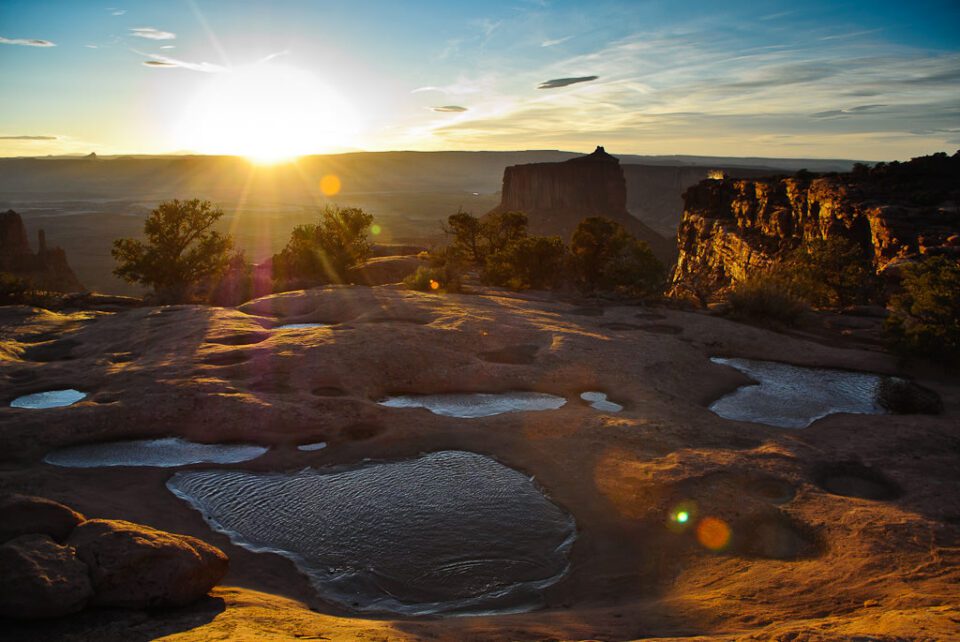 Pioneered by Panasonic in 2008, mirrorless cameras have been in huge demand with a tremendous year after year growth. It makes a lot of sense, because point and shoot cameras have too many limitations and problems, while DSLRs are just too bulky and heavy for everyday use. A mirrorless camera with interchangeable lenses enjoys a sweet spot here. The point and shoot camera market is over-saturated with too many options and with the integration of relatively good compact cameras on mobile devices, the demand for point and shoot cameras will continue to drop. This presents even more growth opportunities for the mirrorless market. A number of manufacturers like Olympus, Pentax, Fuji, Sony and Samsung saw a great opportunity in expanding their markets and introduced a number of mirrorless cameras, while both Canon and Nikon have been quiet, despite statistics and articles like this pouring in from all directions.
It turns out Nikon had been developing its own mirrorless camera since 2006 and spent a considerable amount of R&D time and money to create its own version of a mirrorless "EVIL" camera. That's how the Nikon 1 camera system, along with 1 NIKKOR lenses came into existence this year, with two new mirrorless cameras – Nikon 1 J1 and Nikon 1 V1, and four 1 NIKKOR lenses – 1 NIKKOR 10mm f/2.8, 1 NIKKOR VR 10-30mm f/3.5-5.6, 1 NIKKOR VR 30-110mm f/3.8-5.6 and 1 NIKKOR VR 10-100mm f/4.5-5.6 PD-ZOOM.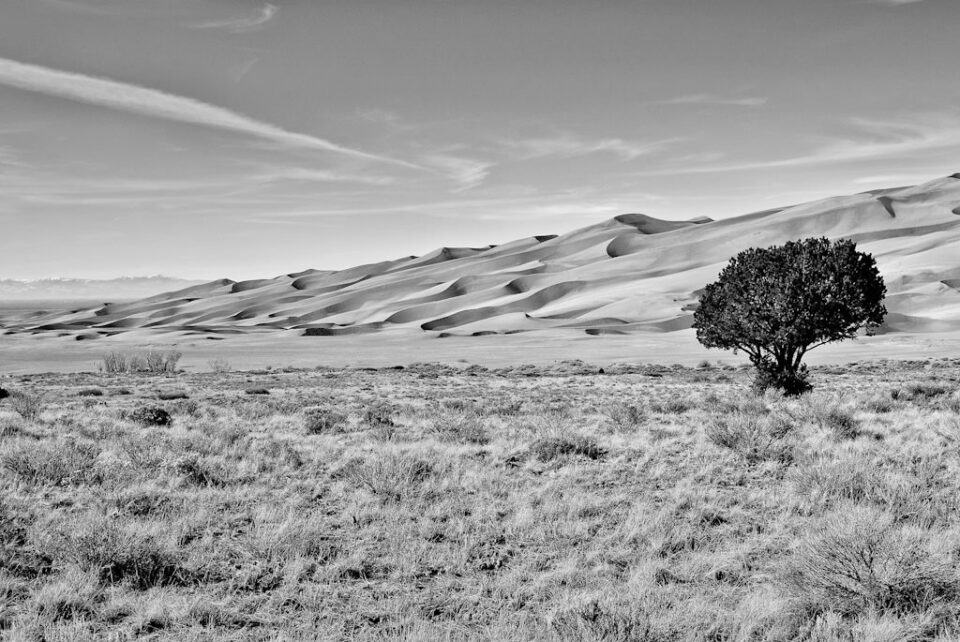 Nikon 1 CX Sensor
When Nikon officially announced the Nikon 1 system, the majority of the Nikon community, including me, was disappointed. With Sony and Samsung using a large 1.5x crop factor APS-C sensor on their new cameras and rumors of a potential full-frame mirrorless camera coming out soon, we were all surprised to see a much smaller sensor on the Nikon 1 system with a 2.7x crop factor. Even Micro Four Thirds and Sigma's Foveon sensors are larger in comparison.
Many pros and photo enthusiasts had been wanting a compact camera with DSLR image quality for a long time now. Based on the published specs alone, lots of negative feedback started pouring in and Nikon had to defend its decision to use a smaller sensor a number of times so far.
Here is a comparison of image sensor sizes (courtesy of Wikipedia):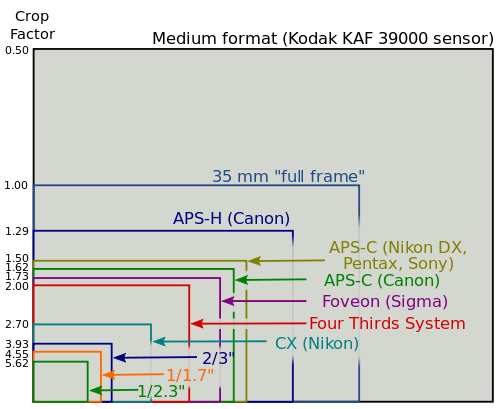 Did Nikon make a mistake with the Nikon 1 system because of its smaller sensor? The image sensor technology has been advancing to new levels, especially during the last couple of years. The new full-frame and APC-S sensors we have today perform significantly better even compared to previous generation sensors. It is mind-boggling that we can shoot ISO 102,400 on some cameras and ISO 1600, which was once the limit on film, is now "native" ISO on most compact digital cameras.
It is clear, that the image sensor technology is getting better, while pixels are getting smaller. Nikon's strategy with the Nikon 1 cameras follows this pattern. Nikon is putting a big bet on further image sensor technology advancements that will allow using more pixels in a tight area with very low noise levels. As we have seen with some cameras like the Nikon D7000, Nikon can add more pixels while retaining or even enhancing image quality over a previous generation camera.
So I would not be surprised to see a higher resolution Nikon 1 camera in a year or two, with better ISO performance than we see on the Nikon 1 J1/V1 cameras today. Why didn't Nikon go for a 2x crop factor sensor like the Micro Four Thirds? There are several reasons for this (among others). First, it is the cost. Lower cost is an important advantage of a smaller sensor – if it is cheaper to produce, Nikon can bundle more features with the camera, or sell it at a lower price than the competition.
Second, Nikon knows that it can produce a smaller sensor and match or even surpass larger sensors from other manufacturers.
Third, Nikon knows that sensor size is what we – photography geeks and gurus talk about. Everybody else does not rarely care about the sensor size – they will choose a camera that is slick, easy and intuitive to use and produces good pictures and videos – exactly the aim of the Nikon 1 line.
Fourth, larger sensor does not always equate to better image quality and ISO performance. On top of all this, the new CX sensor does not jeopardize any of the DX camera sales. If Nikon released a mirrorless camera with a 1.5x crop factor sensor like Sony did with their NEX-5n and NEX-7 cameras, it could have potentially hurt its entry-level DX camera sales, which historically have been the strongest source of global sales for Nikon.
Now if Nikon had released a 2x crop factor sensor similar to the Micro Four Thirds, the Nikon 1 cameras would have been phenomenal, especially considering all the noise reduction algorithms Nikon successfully developed over the years. But again, if the performance of a 2x sensor would have been close to DSLR performance, Nikon could have risked cannibalizing its entry-level DSLR sales.
In addition, a larger sensor would have put more stress on optics, which would result in larger and more expensive lenses. Nikon took a different approach by balancing sensor size, lenses and camera features and decided that a smaller sensor is the way to go.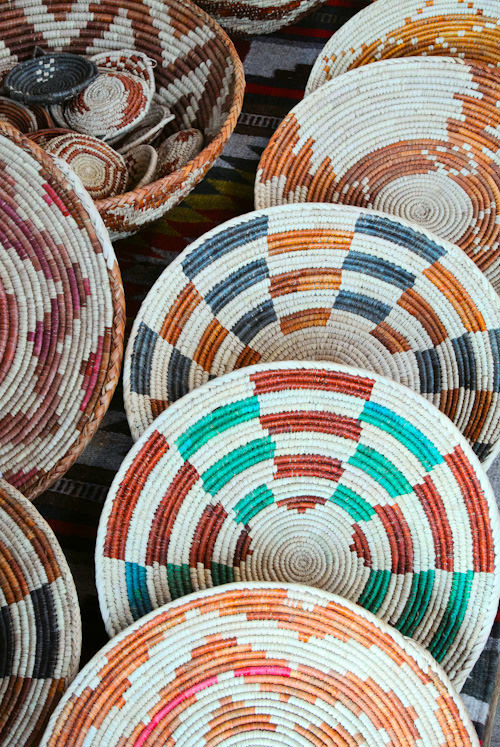 On the flip side, a smaller sensor means larger depth of field, which translates to less opportunities to isolate subjects from the background – an important factor for many photo enthusiasts and pros out there. Nikon will need fast f/1.4 or even f/1.0-f/1.2 glass to compensate for the depth of field loss. On the other hand, a smaller sensor is an advantage for an autofocus system, since it can hide potential autofocus problems. From Nikon's marketing standpoint and product placement, CX line is advertised as fun, everyday cameras for home, travel and adventure, DX is a much more serious line for photo enthusiasts and seasonal pros, while FX is top of the line for pros.
What about megapixels? Nikon decided that 10 megapixels is enough for most people, which I do agree with. Adding more pixels to a small sensor like this would have resulted in a lot more noise and it would have been a disadvantage for the Nikon 1 cameras. We should not forget that squeezing more pixels per inch results in more noise and can be very demanding on lenses as well.
For example, the recent Sony A77 / A65 and NEX-7 cameras have a record-setting 24 megapixels on a 1.5x APS-C sensor, which puts a big burden on lenses and results in high amounts of noise at the pixel level (down-sampled, the images look impressive). A good sensor should have a good balance of megapixels and ISO noise, which I believe the Nikon 1 sensor does.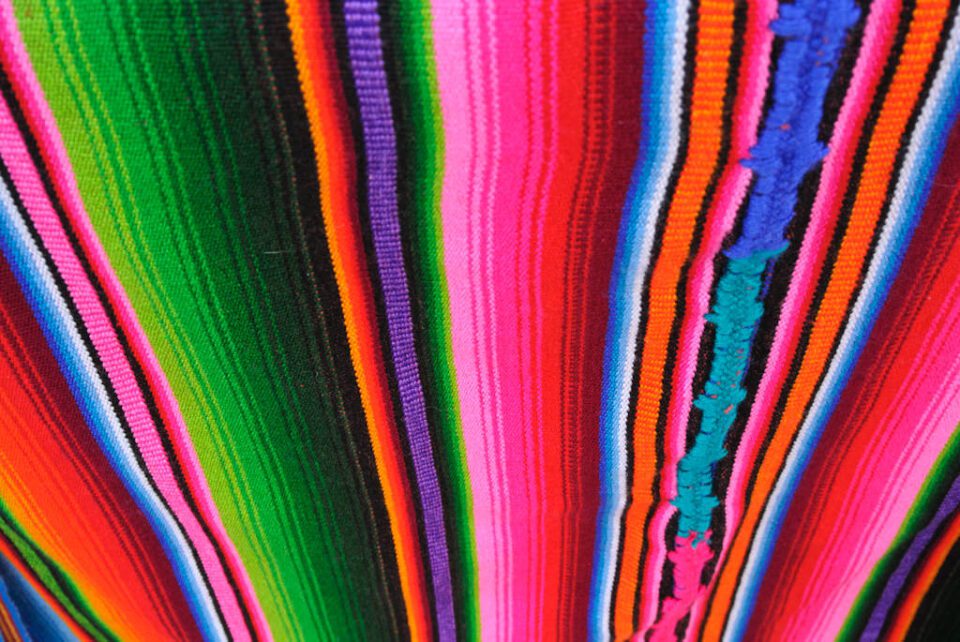 Taking all of the above into account, Nikon had plenty of reasons to go with a smaller sensor. Whether this was a good or a bad move, we will find out in a few years – only the time will show. Enough said, let's get back to the Nikon 1 V1 Review and talk about the camera, its features and how it fares against the competition.
Nikon 1 V1 Specifications
Main Features:
10.1 Megapixel CX-format (2.7x crop factor) CMOS Image Sensor
13.2mm x 8.8mm sensor size
Nikon 1 Lens Mount
Compatible with SD, SDHC and SDXC cards
3:2 aspect ratio for still images
12-bit compressed RAW image support
Full 1080p HD Cinematic Video at 1080/60i, 1080/30p, 720/60p video resolutions (16:9 aspect ratio)
Slow-motion Video at 400fps / 640×240 resolution and 1200fps / 320×120 resolution
Hybrid phase detection / contrast-detect Autofocus with up to 135 focus points and an AF-assist illuminator
Subject and face tracking
ISO sensitivity 100-3200, expandable to ISO 6400 equivalent
3-in. LCD monitor with with 921,000 dots
Built-in HDMI, USB and audio ports/inputs
5 Automatic Exposure Scene Modes – Portrait, Landscape, Night Portrait, Close-up and Auto
5 Shooting Modes – Still Image, Smart Photo Selector, Movie, Movie Slow Motion and Motion Snapshot
6 Exposure Modes – Programed Auto (P), Shutter Priority (S), Aperture Priority (A), Manual (M) and Scene Auto Selector
Standard, Neutral, Vivid, Monochrome, Portrait and Landscape Picture Controls
Accessory hot shoe for Nikon 1 accessories such as GPS, Flash, Microphone, etc
Compact and Lightweight Design
Features Nikon's new EXPEED 3 image processing engine
Active D-Lighting for shadow highlight recovery
Dust-reduction system with Image Sensor Cleaning
Electronic color LCD viewfinder with 100% viewfinder frame coverage
Electronic lens aperture control
Two shutter types – Electronically-controlled vertical-travel focal plane mechanical shutter and electronic shutter
Mechanical shutter up to 1/4,000 sec, electronic shutter up to 1/16,000 sec; up to 30 seconds slow shutter for both
Flash Sync Speed 1/60 (electronic shutter) and 1/250 (mechanical shutter)
Built-in intervalometer
Up to 5 fps in standard mode, up to 10, 30 or 60 fps in electronic [Hi] mode
Spot, Center-weighted and Matrix metering modes
Focus Modes – Auto (AF), Auto AF-S/AF-C selection (AF-A), Single-servo AF (AF-S), Continuous-servo (AF-C), Full-time Servo (AF-F), Manual Focus (MF)
An FT1 adapter (must be purchased separately) allows using certain legacy F Mount Nikkor DSLR lenses on the camera
Battery Life up to 350 shots per charge
Dimensions 4.4″ x 3.0″ x 1.7″ / 113mm x 76mm x 43.5mm
Weight: 10.4oz (294g)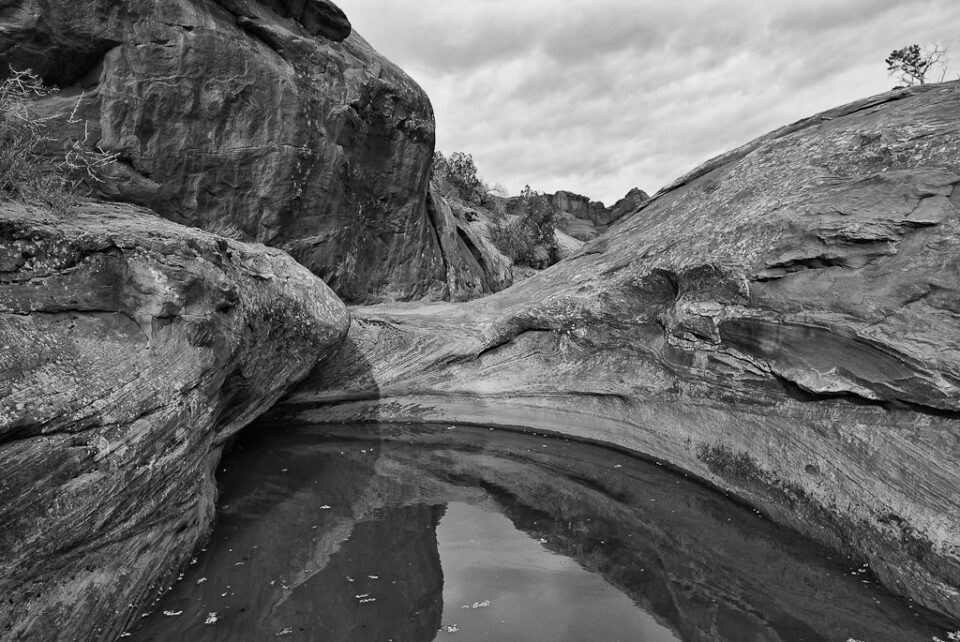 Detailed technical specifications for the Nikon 1 V1 are available on Nikonusa.com.